Disclaimer | This article may contain affiliate links, this means that at no cost to you, we may receive a small commission for qualifying purchases.
Taking care of your lawn isn't an easy business, as there are several things you need to keep in mind to keep it healthy.
In that regard, the last thing you'd want is moss growing on the lawn, thereby destroying the grass. But there's no reason to worry as a top-notch moss killer offers a simple yet efficient solution to eliminate this unwanted growth.
It works in various temperatures and conditions to provide reliable performance and saves you the hassle of calling for professional help. Based on your requirement, you can choose the required level of potency, while organic components make it safe for children and pets.
However, the question is, how do you choose from the numerous available options? To help you, we've narrowed down 13 top-notch products that are taking the market by storm.
So, bring out the gloves and mask, and let's get started.
Top Moss Killer 
IMAGE
PRODUCT
DETAILS

Our Top Pick

Our Top Pick

Scotts MossEx

Can cover 5,000 square feet 
Contains nutrients 
Weighs 18.37 pounds 

VIEW LATEST PRICE →

Green Gobbler Weed & Grass Killer

20% acetic acid 
Made from corn 
Glyphosate-free 

VIEW LATEST PRICE →

Wet and Forget

Weighs 8 pounds 
Non-acidic 
Doesn't have bleach 

VIEW LATEST PRICE →

Scotts 40210 Moss Control

Can cover 10,000 square feet 
Weighs 52 pounds 
Thickens grass 

VIEW LATEST PRICE →

BioAdvanced Moss and Algae Killer

2-in-1 killer
Bio-advanced non-bleach formula
Doesn't stain

VIEW LATEST PRICE →

EverGreen Care Bag

4-in-1 bag
Watersmart formula 
Heat-resistant

VIEW LATEST PRICE →

ECO Garden Weed Killer

Organic components 
Biodegradable plant activators 
Natural white vinegar 

VIEW LATEST PRICE →

Lilly Miller Moss Out

32-ounce spray 
Liquid iron 
Removes stain 

VIEW LATEST PRICE →

30 Seconds Outdoor Cleaner

Removes stain
Instant results
Breaks down when rinsed

VIEW LATEST PRICE →

Bonide MossMax Moss Killer

Weighs two pounds 
Removes various organisms
Weather-resistant 

VIEW LATEST PRICE →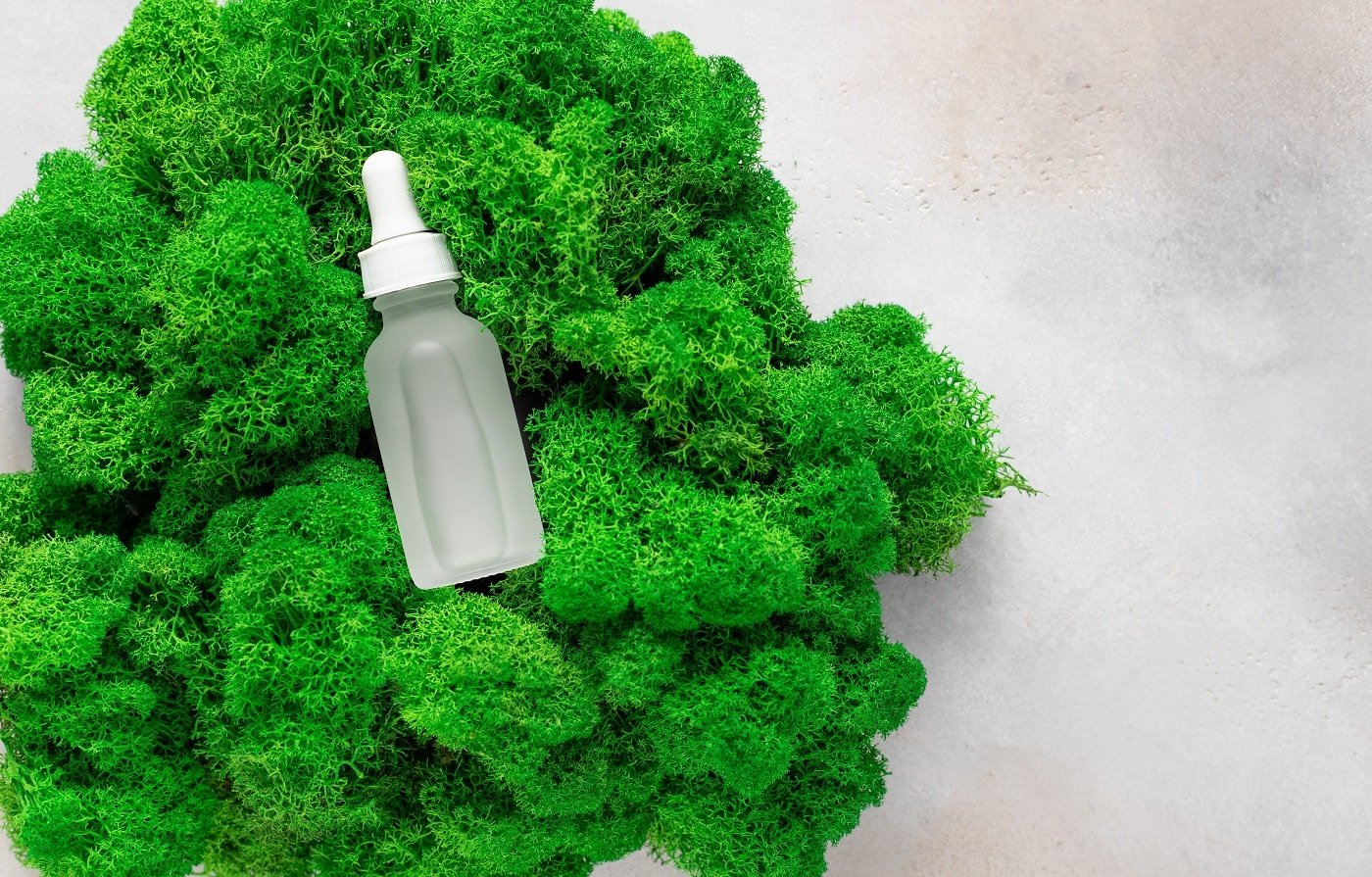 One of our top recommendations is the Scotts MossEx, and with good reason. It has the necessary features to deliver convincing results, and you can take care of the lawn all year round. Users have expressed their admiration for what it offers, so read on to find out more.
Sale
Why Did We Like It? 
When choosing a weed killer, it's essential to consider two critical factors – potency and area coverage. This model does well on both accounts, and despite being sufficiently lethal, it helps maintain your lawn in prime condition. In that regard, you'll enjoy the fact that it helps promote thick grass growth while keeping moss away.
Although you can use it throughout the year, we found that it works best during spring and winter when the lawn is moist. Another significant factor is when the lawn is mowed, it exposes the low-growing moss and allows your product to have more impact.
You'll be particularly pleased that it comes with nutrients that help to keep your lawn nice and green. The comprehensive coverage complements it and depending upon your preference, you can use it for a maximum area of 5,000 square feet. Finally, it's easy to use, and you can apply it with a rotary, drop, or Wizz spreader.
What Could've Been Better? 
You need to be patient when using it because it takes time to produce results. The complete process takes about two weeks, and though you may see the moss turning brown, we suggest you remain vigilant. It will help you increase the dosage if the moss returns. 
Pros
Develops thick grass

Provides lush green lawn

Easy to use

Versatile
Cons
It takes time to show results

Moss may return
If you liked our previous recommendation, let us assure you that the Green Gobbler Weed & Grass Killer also delivers a fantastic performance. There's a lot to like but what has generated substantial buzz is the fact that it uses organic materials to keep your lawn fresh. Therefore, you're guaranteed to enjoy working with it.
Sale
Why Did We Like It? 
The fascinating aspect of the unit is that it's swift and gets rid of moss quickly. While certain products take time to attack the moss, Green Gobbler uses 20% acetic acid, ensuring complete desiccation in less than a day. You can use it on crabgrass, dandelions, and white clover, which, in turn, highlights the fantastic versatility it offers.
The significant improvement comes in terms of safety, and the manufacturers have ensured that it works in most places. It can be safely used in commercial and residential areas or for industrial and agricultural purposes, provided you take the necessary precautions. 
Furthermore, it's glyphosate-free while being 20% stronger in terms of performance. It comes with organic ingredients like corn, which eliminates toxicity without affecting potency. What's particularly pleasing is that it's ready to use right out of the container, which proves useful for users of all age groups.
What Could've Been Better? 
Once you finish using it, please remember to double-check whether you've closed the nozzle or if it's leaking. We've received reports stating that the highly corrosive nature of the substance can damage a patio or disintegrate concrete. Also, you need to wear gloves at all times and keep your pets away from the mixture.
Pros
20% stronger formula

Contains ethanol

Works on several surfaces

No toxic chemicals

Fast-action formula
Cons
Highly corrosive

Not safe for pets
Wet and Forget has a unique name that highlights several benefits. It shows how easy it is to use the product, and you get excellent reliability in your tasks. The manufacturers have done well to provide a potent unit that doesn't take long to deliver results.
Sale
Why Did We Like It? 
If your primary concern is safety, then you'll love what Wet and Forget has to offer. It's safe to use on various outdoor surfaces and doesn't require scrubbing or rinsing of any sort. But that doesn't affect its performance whatsoever. You'll be pleased to note that it involves a one-step process whether or not you choose to use it on bricks, stucco, or roofs.
Likewise, the incredible versatility stems from non-caustic and non-acidic ingredients that deliver a powerful output. In that regard, most users have expressed their satisfaction that it doesn't cause bleaching to keep your lawn and property in top condition. 
Moreover, it provides fantastic coverage, which is well supported by a quick and innovative application. You'll notice the bottles and sprayers permit you to turn the trigger in any direction without causing any harm. As a result, you can reach even the farthest corners without any difficulty.
What Could've Been Better? 
Although there are no qualms about the output, you should know that if you intend to cover a large area, then the Wet & Forget may not be a cost-effective option. Compared to quality, we believe that its price doesn't stand a chance, but it's also possible you may have a tight budget. In such a scenario, you can opt for a different moss killer.
Pros
Doesn't need rinsing

Easy to use

Safe for outdoor surfaces

Non-caustic

A volume of 3.78 liters
The Scotts 40210 Moss Control is similar to some of the other options on the list, but incorporates the best features among moss killers. It has also made the necessary improvements to rank among the top models and delivers fantastic coverage to protect your lawn throughout the year.
Why Did We Like It? 
At the very outset, you'll be attracted to the excellent coverage Scotts 40210 delivers with a maximum range of 10,000 square feet. It covers most areas with aplomb and proves to be a cost-efficient option for people. You'll find that it kills moss and fills up the bare space by promoting thick grass growth.
Additionally, it has several benefits, and the foremost among them is keeping your lawn green and healthy. Scotts ensure that when you apply water, nutrients in the mixture, it improves the absorption property of the yard. So, irrespective of the weather conditions, you won't have to worry about lawn maintenance.
Rest assured, you'll get the best results in winter or spring, which is when the moss grows wildly. It takes care of the problem and offers a permanent solution to prevent the moss from making a comeback.
What Could've Been Better? 
We can't help but notice that it's priced higher than some of the other products. Customers found that they had to spray a lot more of the weed killer to tackle the areas with thicker growth, which drove up the expense. In some cases, you might have to go through a couple of bags in three weeks.
Pros
Contains nutrients

Can handle weather changes

Prevents recurring moss problem

Improves absorption
Cons
Slightly costly

You'll need more than one bag
The BioAdvanced Moss and Algae Killer is exceptionally versatile, providing all-round protection for a smooth experience. It has a series of exciting features, which make it stand out in the market, and that's the reason for its growing popularity. No surprises then, you're sure to get your money's worth.
Sale
Why Did We Like It?
First and foremost, the multi-faceted nature of the unit is on full display with regards to its ability to remove moss, algae, mildew, and lichen. But more practically, it delivers long-lasting protection, which makes the all-round ability worthwhile. We found that it's quick to eliminate unwanted growth while keeping the lawn moss-free for months.
Another significant aspect is that it's incredibly versatile, allowing you to use it on lawns, patios, driveways, and even mulch. In that regard, it's highly potent; you'll be able to see the moss turning yellow within hours of application. However, it would help if you remembered to rake it out, after it turns brown, for the fresh grass to grow.
You'll also be pleased to note that it includes a no-bleach formula that doesn't stain despite having sufficient strength. So, you won't have to worry about damaging your property and are guaranteed to get quality output all year round.
What Could've Been Better?
Frankly speaking, the instructions lack clarity, which might complicate an otherwise simple procedure. Many people may prefer using their sprayer, but the manufacturers have failed to mention how to do so. Similarly, there's no mention about the amount of water you need to add to the weed killer.
Pros
Lasting impact

Versatile

Kills within hours

Doesn't harm plants
Cons
Poor instructions

No mention of mixture properties
The EverGreen Care Bag has most bases covered with the unique 4-in-1 function taking care of several issues. It's an all-around unit capable of handling the demands of use, which makes it a top-notch option among users. Consequently, it has quickly climbed the charts, cementing a place for itself while delivering a seamless experience.
No products found.
Why Did We Like It? 
If your primary concern is choosing a weed killer that lasts a long time, then we suggest you give this a try. It has gone down a different path by choosing to deliver a lasting effect, thanks to the Unique Watersmart formula. It has several benefits but the most significant feature is its ability to resist harsh weather conditions.
It helps your lawns resist heat and other scenarios like drought and provides ideal conditions for the grass to grow. Another essential aspect is that it eliminates weed, apart from moss, and helps the lawn absorb nutrients. So, you won't have any trouble maintaining it in prime condition.
Additionally, it provides excellent coverage to reach the farthest corners of the lawn or garden. You'll see it turns the moss black, so remember to sprinkle some water to promote the growth of green grass.
What Could've Been Better? 
Please ensure the mixture is present in granular form when you purchase the product, meaning it shouldn't stick together. Several customers have found themselves stuck with lumps, which is ineffective and doesn't work at all. So, read the instructions carefully and follow the correct procedure for storing it after use.
Pros
Can withstand extreme weather conditions

Improves absorption properties

Versatile

Fantastic coverage
We're at the halfway point of the list, but there are several quality units we're yet to review. Next up is the ECO Garden Weed Killer, which offers the perfect combination of safety and potency. It's incredibly efficient and delivers fast results to please prospective buyers, and we assure you won't be disappointed.
Sale
Why Did We Like It? 
Straight off the bat, it's very safe to use around kids, pets, bees, and livestock without affecting the potency in any way. The manufacturers have given a lot of attention to selecting the right ingredients that promote germination and rid the garden of moss.
Furthermore, you'll get to see results within 24 hours of use, making it suitable for commercial and residential areas. You may even sprinkle some on the sidewalk or pavement, while the usual agricultural advantages are there for everyone to see. Interestingly, it's made from organic components, which is the driving factor behind the incredible versatility.
It features a combination of white vinegar, organic rock salt, and biodegradable plant activators to remove weed and grass-like dandelions or clover. Therefore, you won't have any issues maintaining a green lawn that is free from toxic elements. It's 100% eco-friendly and offers a long-term solution for severe problems like groundwater contamination.
What Could've Been Better? 
In case you've got a problem with the garden smelling like vinegar, it would be best to go for some other option. Although the smell isn't powerful and goes away with exposure to the sun, you initially smell a considerable amount. Apart from that, it doesn't come with a sprayer.
Pros
Safe for pets and livestock

Phosphate-free

Eco-friendly

Shows quick results

Promotes germination
Cons
Sprayer not included

The garden smells like vinegar
The Lilly Miller Moss Out may look like a simple model but rest assured you'll get a power-packed performance. It delivers noticeable results quickly, while the easy application makes it suitable for all age groups. As a result, it has received mostly positive reviews and is turning quite a few heads among potential buyers.
Sale
Why Did We Like It? 
For starters, it comes with liquid iron, which plays a vital part in delivering fantastic results. One bottle of this product is sufficient to clean the moss quickly and provides room for fresh grass to grow. This is because it improves the absorption properties of the lawn to guarantee a nice, green look.
Moreover, the bottle is ready to use right out of the box, making it suitable for people of all age groups. It doesn't need to be mixed; rather, the spray allows you to get an even spread over different surfaces. You'll get to see the results in a couple of hours, which highlights its outstanding efficiency.
Besides, you won't have to worry about staining your property, thanks to the inclusion of organic elements. It offers the necessary potency without harming tiny organisms like bees, which are essential to keep your garden healthy. Finally, it doesn't cost a fortune, serving as a suitable option for those under a tight-budget.
What Could've Been Better? 
The unavailability of clear instructions is a cause for concern and is the only blemish on an otherwise smooth user-experience. We've seen that if the moss attaches itself to thatch, you might need to use more than the recommended 8 ounces of moss killer. Consequently, you'll need to revamp the mixture and find the right concentration.
Pros
Delivers results in a few hours

User-friendly application

Improves nutrient absorption of the soil

Affordable
Cons
Poor instructions

Mixture needs reworking
The 30 Seconds Outdoor Cleaner has been making all the right noise so far, and it has the necessary functions to back up its popularity. It provides unmatched potency, as is evident from the name, but that doesn't mean it compromises safety. The manufacturer has ensured that you won't experience any harmful effects.
Sale
Why Did We Like It?
A simple way to describe this product will be through the word fast as it considerably reduces the time you need to eliminate weed. While it's incredibly potent to take care of most situations, it also has the enviable ability to remove stains left behind from moss.
You're guaranteed to see instant results; all you need to do is spray it on various surfaces and hose it down. It doesn't require any sort of pressure washing, and you can safely use it to cover all corners of the lawn. You may also use it on plants without worrying about harmful effects, with a simple rinse sufficient to break it down.
The formula goes into the soil, but it doesn't affect the groundwater; instead, it ensures there are no issues with germination. We loved the long-lasting effect it has and how it prevents moss or algae from coming back.
What Could've Been Better? 
It may not be a viable option if you've got a large lawn because it requires a considerable amount of water to rinse off. Therefore, you might even have to opt for pressure washing, which is inconvenient, depending upon the span of the area you want to cover. Consequently, it's ideally suited for small lawns.
Pros
Easy to use

Versatile

Offers a long-term solution

Instant results
Cons
Requires a substantial quantity of water

Not suited for large areas
Bonide is a well-known name in the market, thanks to its range of excellent products, and the Bonide MossMax Moss Killer is no different. Even a cursory glance reveals the easy-to-use features, which makes it ideal for various situations. No wonder it has garnered a positive response from users.
Why Did We Like It? 
There are several features we need to cover, so let's get right into it. Firstly, it's incredibly efficient in checking the growth of numerous organisms like moss, algae, lichens, and liverworts. It's suitable for outdoor use, so you can apply the mixture to lawns, gardens, fences, or bricks.
You get to experience the incredible versatility it has to offer, and while it removes any unwanted growth, it also promotes the healthy development of grass. It allows the grass to grow quicker, thicker, and richer and permits you to maintain your lawn in prime condition throughout the year. Furthermore, there's no specific season for application; you can use it as soon as the moss appears.
Please remember that moss predominantly grows during spring or fall, so that's when you need Bonide MossMax the most. But it has incredible resistance to changing weather conditions and doesn't wear off quickly, while the uncomplicated design relegates the need to use a hand pump sprayer.
What Could've Been Better? 
Coming to the drawbacks, it does have specific issues like leaking. For instance, the most susceptible part is behind the plastic hose connection, which often leaks. So, before you start using it, it's necessary to check all the links and even the package in which the product is made available.
Pros
No need for mixing

Ready to use out of the box

Efficient

Promotes thick grass growth
If you're looking for an organic product offering a great deal of potency, then you'll love what the Maxicrop Moss Killer has to offer. It has all the relevant features, and a lot of attention has been given to choosing the essential components in the proper amount. Therefore, you're guaranteed to get fantastic output.
Why Did We Like It? 
The most striking aspect of the model is that it's uncomplicated and doesn't involve a lot of effort to deliver noticeable results. The manufacturers have made it available in a large bottle that can hold 2.5litres of the solution, thereby ensuring you've enough for most spaces.
We've seen that you won't have much trouble keeping the lawn fresh once you get the mixture right. It promotes the healthy growth of grass while removing moss and algae reasonably quickly. Besides, it has much-needed potency, which is complemented by long-lasting effects, so you can use it on most surfaces such as wood and concrete.
Apart from its agricultural advantages, the versatility of this moss killer is on full display, be it in industrial or residential areas. It offers certain benefits beneath the soil by improving root strength since it's made from organic seaweed extract. That said, it contains 16.4% ferrous sulfate and 2% nitrogen to help to revive soil color.
What Could've Been Better? 
It tends to stain if left for too long on any surface, so you must wash it off. You may check the label to use the appropriate amount of water with the mixture. But be patient, and adjust the concentration based on the intensity of the task at hand.
Pros
16.4% ferrous sulfate

Sufficiently potent

Fast results

Long-lasting

Allows healthy growth of grass
Cons
It takes time to show results

Tends to stain
The Safer Brand Moss Killer offers the perfect blend of versatility and user-friendliness to stand out in the market. A closer look reveals the numerous quality components that make sure you get nothing short of the best. It works well under various conditions and helps keep your lawn fresh.
Why Did We Like It? 
Firstly, it's an all-around product that acts as a surface cleaner while eliminating moss and algae. It offers an economical and organic solution to your problems, making it a desirable acquisition for most people. You won't have to worry about harming your plants, and in the meantime, it efficiently removes any moss or weed.
Furthermore, it comprises natural ingredients such as potassium salts, which prove extremely useful for tending to your roof or deck. In that regard, it'll please you to know that there's no need to make the mixture, thanks to its ready to use formula. It works brilliantly for organic farming and provides reliable performance.
Another significant aspect is that it's very safe and doesn't have any harmful effects on the flowers. So, germination continues unhindered, and even if it breaks down into the soil, the groundwater is uncontaminated while the soil color remains intact.
What Could've Been Better? 
We've received reports stating that it's challenging to get the best results if you intend on using it for tough-to-reach areas. Similarly, you may not be able to use it higher up from the ground and may need numerous attempts to get the desired output. Thus, it's essential to be patient and proactive in case the moss grows back.
Pros
Triple function

Versatile

No need to mix the solution

Doesn't stain

Affordable
Cons
Takes time to deliver results

Challenging to use in tough spots
The Bonide BND60728 MossMax delivers excellent coverage to provide stable performance and protects every corner of your lawn. It comes with the relevant components to solve most of your problems without affecting the grass growth. So, it's on most people's wish list and produces quick results, leading to an increase in demand.
Sale
Why Did We Like It? 
We start with one of the most crucial aspects: the amount of area it can cover. You need the product to provide broad coverage and check the growth of moss in every nook and cranny. In that regard, you won't be disappointed since it has a maximum range of 5,000 square feet.
You'll get to see results within a couple of hours, which highlights its incredible potency and reduces the need for regular maintenance. Besides, it comprises natural ingredients that improve the absorption properties of the soil and promotes the growth of green grass. But there's no need to worry as it doesn't lead to excessive growth, which may later need mowing.
Once you find the moss turning brown, you can use a rake to throw it out. Meanwhile, the 7% iron content also infuses the soil and plants with valuable nutrients as it starts breaking down.
What Could've Been Better? 
Some users have complained that the granules are perhaps a bit too large, reducing the impact when spread over a large area. You get to see quick results when concentrating it over a small space, but for broader coverage, you'll have to use more of it. As a result, it may increase the overall cost.
Pros
Quick results

Promotes excellent grass growth

No need for mowing

Low maintenance
Cons
Large granules

Slightly costly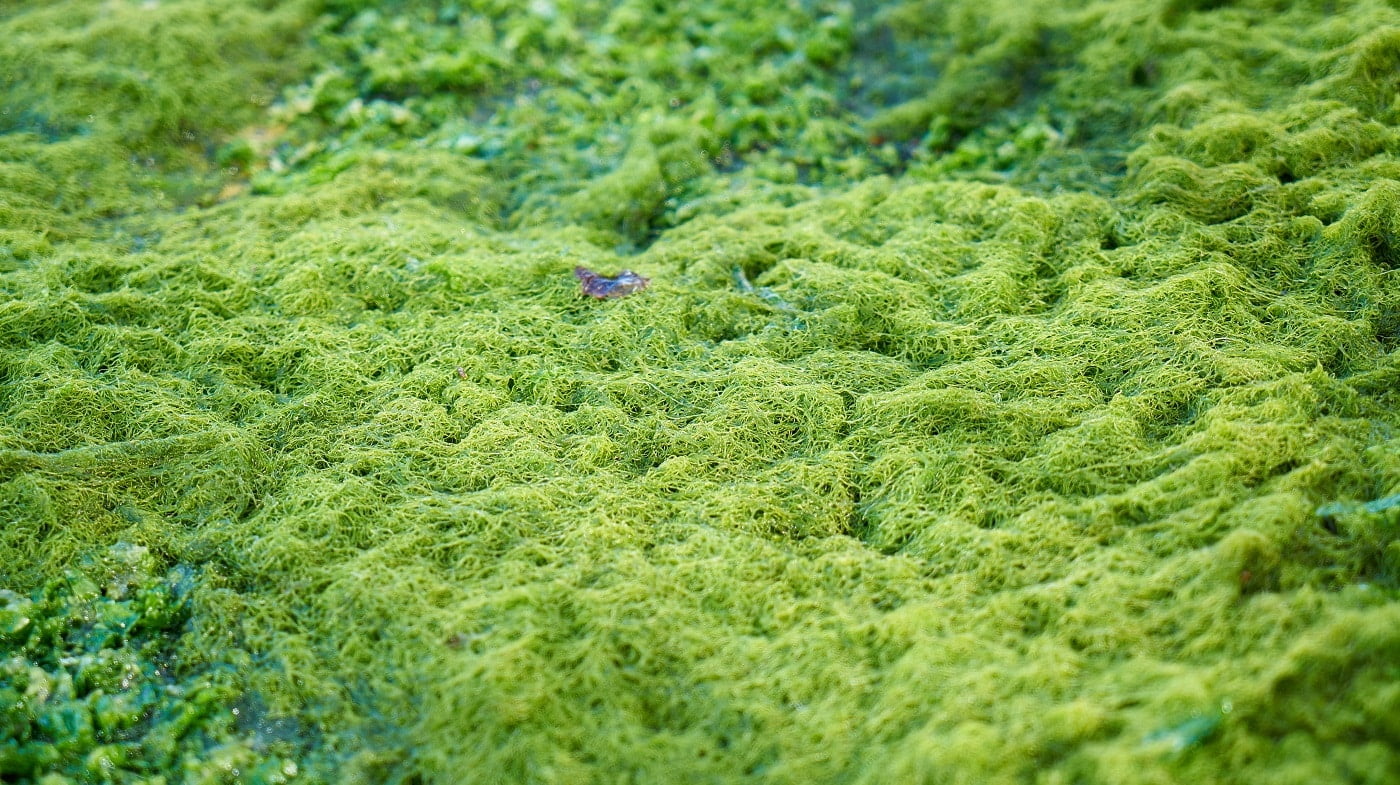 Moss Killer Buyer's Guide 
Next up is the buyer's guide section to help clear any lingering doubts you might have regarding moss killers. Although they may seem like simple units, in reality there are several factors that go into the making of a suitable product. We're here to discuss all the essential aspects ensuring you can make an informed decision. 
So, grab a pen and paper and let's get started. 
Potency 
It's pretty apparent that any moss killer must be potent, otherwise there's no point in making the purchase. The mixture should effectively remove moss to keep the lawn healthy and the grass flourishing. In that regard, it must be mentioned that even in changing weather conditions, the potency of the mixture shouldn't be found wanting. 
It should last a long time, delivering much-needed reliability in your tasks. Moreover, there's the added benefit of clearing the path for fresh grass to grow. 
Ease of Use 
We've talked about potency in our opening point but equally essential is knowing how to use the product. User-friendliness is one of the topmost priorities for customers when they purchase any unit and more so with moss killers. The bag should come with a clear set of instructions, detailing the manner of use. 
Safety 
Finally, the moss killer must be safe because the last thing you need is for the plants to wilt and die. Additionally, keeping in mind that there might be pets or children at home, the solution shouldn't be harmful to anything other than moss.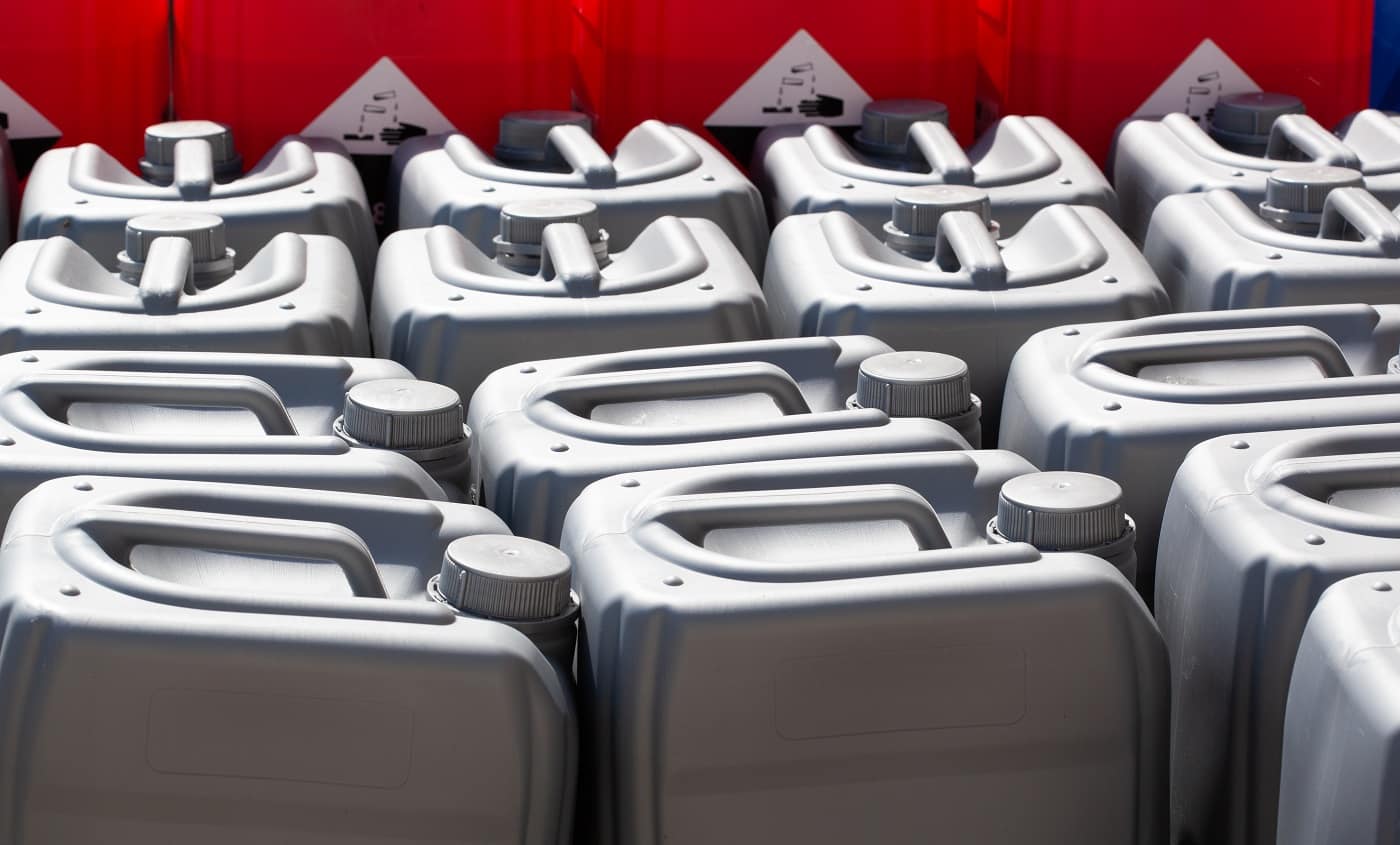 Verdict
We've reached the end of our guide, and hopefully, you've developed a better understanding of moss killers.
These are highly underrated products and save you the trouble of having to spend hours on the lawn without any solution in plain sight. Moreover, it manages to leave an impact irrespective of the changing weather conditions.
Before signing off, we've decided to assist you a bit more by narrowing down the top products in various categories. For instance, the Scotts MossEx delivers the best overall performance, while the Green Gobbler Weed & Grass Killer is highly versatile.
Apart from that, the Wet and Forget is exceptionally efficient and produces an unmatched performance. That's all for now; remember to be flexible with how you choose to use the product. Rest assured, it won't be long before you get a lush green carpet of grass covering your lawn all year round.
Take care and see you soon!
Related Articles
11 Best Crabgrass Killers Right Now
13 Best Weed And Feed For Lawns
13 Best Weed Killer for Flower Bed Reviewed
How to Install Landscape Fabric for Weed Control
13 Best Broadleaf Weed Killer for Lawns & Gardens
How to Kill a Pine Tree [All You Need to Know]
9 Best Weed Puller [Reviewed & Buyer's Guide]