Disclaimer | This article may contain affiliate links, this means that at no cost to you, we may receive a small commission for qualifying purchases.
Be it outdoors or indoors, the relentless buzzing of mosquitoes can ruin a perfect day and disturb a good night's sleep.
You can opt for a mosquito repellent or a low-smoke coil, but that doesn't eliminate the constant swatting once the biting begins. So, what's your best alternative? Undeniably, a mosquito trap!
But that's where most people run into yet another problem. With the wide availability of options in the market, choosing the best mosquito killer machine can be a daunting and time-consuming task. To help you out, we've shortlisted 11 top-notch options for you to consider right now.
That's not all; we've provided detailed reviews for each of our recommendations to accelerate the selection process. Furthermore, the comprehensive buyer's guide provided at the end of the article will provide valuable insight and simplify your decision-making.
So, without further ado, let's dive straight into the reviews.
Top Mosquitoes Traps
IMAGE
PRODUCT
DETAILS

Our Top Pick

Our Top Pick

Mozi Mosquito Killer Machine

A unique 3-in-1 catchment system
Available in two neutral colors
Attracts mosquitoes and flies using advanced UV light

VIEW LATEST PRICE →

Severino Zap T6 Pro Bug Zapper Mosquito Killer

Equipped with a powerful 3600〜4200V grid
Protected area: 538 to 860 sq.ft.
Made using ABS material

VIEW LATEST PRICE →

Aspectek Electronic Bug Zapper

Bug zapper size: 25.6x12.8x3.5 inches
Includes two 40W replaceable bulbs
1-acre coverage area

VIEW LATEST PRICE →

Katchy Indoor Insect Trap

Size: 5x8.8 inches
Available in black and white
Equipped with a fan, UV light, and sticky glue board

VIEW LATEST PRICE →

Dynatrap DT1050 Insect Mosquito Trap

Up to 1/2-acre coverage
Plugs into a standard 110V outlet
Titanium dioxide-coated surface releases CO2

VIEW LATEST PRICE →

TBI Pro Bug Zapper

Powerful 4200V internal electric grid
Maximum coverage: 2100 sq.ft
Place and plug-in installation

VIEW LATEST PRICE →

Toloco Zap T360 Pro Mosquito Trap

Includes 10 sticky glue boards
Available in two colors: black and white
Comes with a 4-feet long power cable

VIEW LATEST PRICE →

Runadi Mosquito Killer

Maximum coverage area: 1000 sq.ft
Comes with a strong voltage metal grid and blue light
Made using eco-friendly materials

VIEW LATEST PRICE →

Gardner FlyWeb Classic Fly Light

Maximum coverage area: 600 sq.ft
9 Watts UV light insect attraction
Comes with a disposable 3x5-inch adhesive panel

VIEW LATEST PRICE →

Dynatrap DT150 Insect Trap

Maximum Coverage area: 300 sq.ft
Plugs into a standard 110V electric socket
The UV bulb is rated for 20,000 hours

VIEW LATEST PRICE →

Tyking Electric Bug Zapper

360-degree LED light trap (365-400nm)
Internal high-voltage 1000V grid
An effective coverage area of 60 sq.ft

VIEW LATEST PRICE →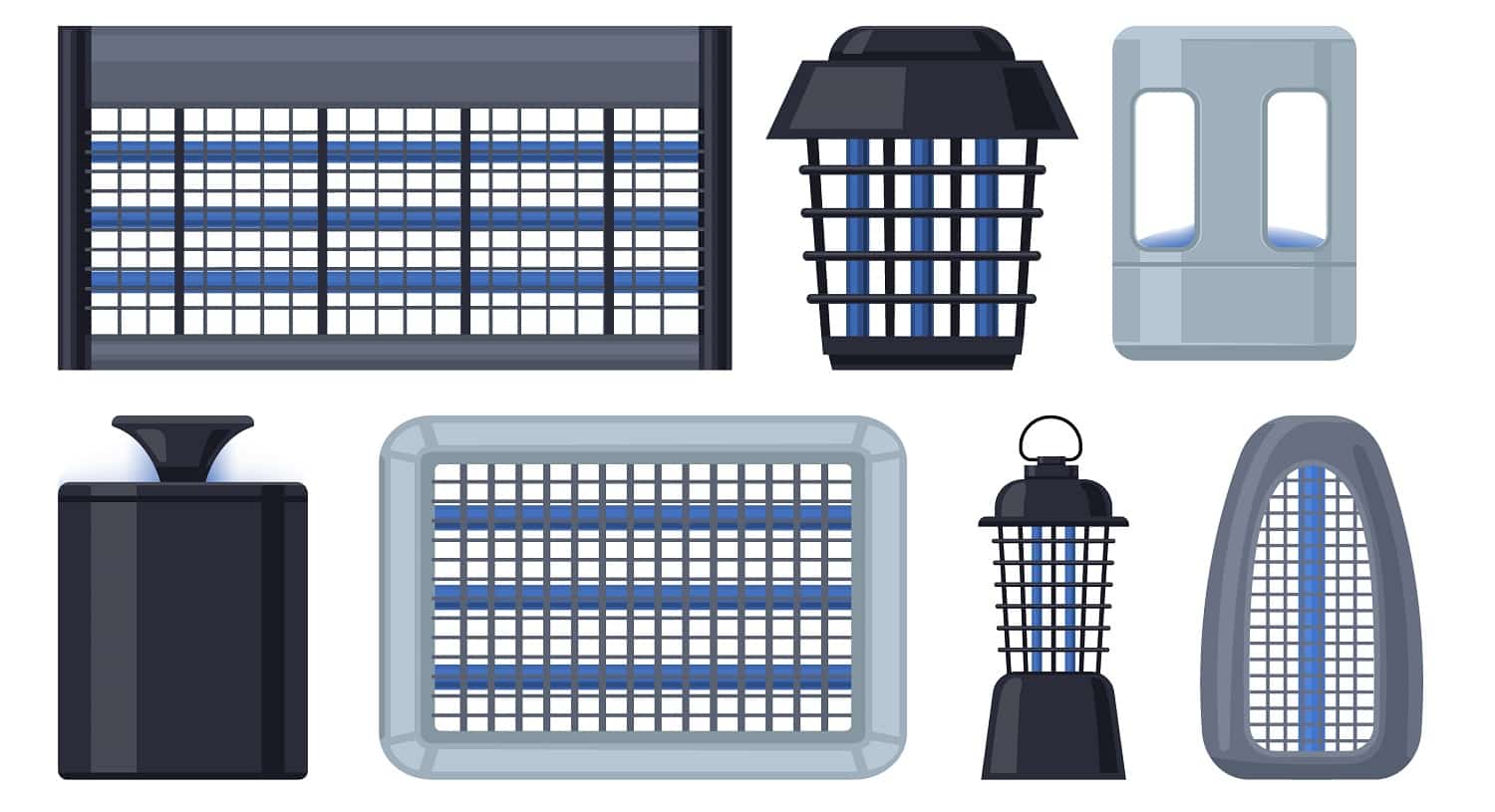 Designed to keep you and your family safe by attracting, trapping, and killing mosquitoes, fruit flies, and gnats, Mozi is a scientifically-developed TriCatch insect vacuum technology. It keeps your indoor and outdoor spaces clear all day long without the use of smoke, chemicals, or electrical "zapping."
Why Did We Like It?
Mozi is one of the safest alternatives to mosquito sprays and coils as it's devoid of smoke and chemicals. It lures the mosquitoes and insects into a catchment basket using an ultraviolet lamp and powerful vacuum, thereby protecting your family from mosquito-borne diseases like dengue, zika, and malaria.
You won't even notice its presence, thanks to its sleek and compact design that blends perfectly with any environment. The machine can be placed in the corner of a room, be it on your bedside table, desk, or tucked away on a shelf.
No matter where it sits, Mozi is always effective, ensuring 24-hour protection to promote restful sleep and optimal relaxation. That's not all; the eco-friendly and non-toxic unit operates silently all night to help you sleep peacefully without getting disturbed.
Furthermore, it comes with a USB connectivity port to support universal power, making it ideal for those on-the-go.
What Could've Been Better?
Despite offering 24-hour protection from pests, Mozi is more effective in trapping mosquitoes and fruit flies at night. This is because the UV light used to attract mosquitoes is more visible in the dark. Plus, it is available only on the official company website and not on any other platform.
Pros
Compact and portable design

Safe, non-toxic, and environment-friendly

Silent stealth-mode operation

Large catchment compartment
Cons
Less effective during the day

Only sold on the company website
Next up, we have yet another non-toxic and chemical-free mosquito killer that serves as the perfect way to get rid of pesky winged insects. It lures mosquitoes, flies, moths, and wasps with ease using UV light, and then electrically zaps them on a high-voltage grid.
No products found.
Why Did We Like It?
Unlike chemical mosquito traps, the Severino Zap T6 Pro effectively kills both small and large insects without compromising health. All you need to do is hang or place the bug zapper 3 feet above the ground, and turn it on 3 hours before anyone would be entering the area.
Its fluorescent lamp light and UV light-emitting bulb serve as bait to lure in mosquitoes immediately, while the powerful electric grid does the needful. What's more; Zap T6 Pro features a waterproof design, which, in turn, makes it perfect for outdoor use.
You can easily use it in your patio or carry it during a camping or fishing trip to keep away mosquitoes, wasps, and other pests that may cause a nuisance. We were also quite impressed by its overall build and design. Made using fireproof and handy ABS material, it's EPA-registered to ensure the safety of your family members and pets.
What Could've Been Better?
We noticed that the Severino Zap T6 Pro doesn't work effectively under strong light, and it needs to be used for 3 to 5 days to achieve better results. You'll also have to clean its fluorescent lamp regularly to remove the remains of trapped insects, which won't be much of an issue as it comes with a brush for the purpose.
Pros
Built-in safety mesh

Ideal for outdoor use

Resistant to high-temperature and oil

Waterproof design

Comes with a brush for cleaning
Cons
Not effective under strong light

Needs regular cleaning
Aspectek, a leading band specializing in humane, pest control products, comes forth with this electronic bug zapper perfectly designed to trap all kinds of flying insects. Equipped with the most powerful lamp and the largest surface area, it has the ability to attract mosquitoes, wasps, and flies over a 1-acre range.
Why Did We Like It?
In our opinion, the Aspectek Electronic Bug Zapper, with its two 40W lamps and 2800V high-voltage power grid, is one of the most powerful options on this list. It offers a larger surface area, trapping and killing more insects and bugs within no time. In turn, the unit keeps your home free of buzzing without the need for chemical sprays.
Simply install the mosquito killer by attaching the included chain to the hooks provided on top of the unit. You can also set it on a hard surface, and then watch the bugs get zapped once the device is turned on.
The Aspectek Bug Trap has been designed, keeping your convenience and safety in mind. It comes with a removable and washable plastic tray to collect the dead mosquitoes as they fall, which makes the unit quick and easy to clean and maintain.
While it's mesh screen prevents accidental contact with the self-cleaning electric grid to protect you and your family from potential injuries.
What Could've Been Better?
This electronic zapper from Aspectek doesn't come with a waterproof rating. So, if you plan on using it outdoors, make sure it's installed in a place where it will remain dry. That's not all; the unit is a bit noisy compared to the other options on the list, and may therefore disturb sleep.
Pros
Easy to install

Simple care instructions

Safety mesh screen prevents accidents

Powerful zapper with a large surface area

Removable and washable tray
Cons
No waterproof rating

Noisy operation
We now bring you a unique insect trapping solution from Katchy, a brand dedicated to making our lives simpler and enjoyable with its diverse range of innovative products. With its triple trapping power, the unit allows you to enjoy a bug-free home, even without an in-built electric zapper.
Why Did We Like It?
What we liked the most about the Katchy Insect Trap is the fact that it's not like other insect or mosquito killer machines. It doesn't come with a high-voltage electric zapper; instead, the pests get stuck to a glue board, so you need not worry about compromising the safety of your family.
When placed closest to a trash can, pantry, or fruit bowl, the one-of-a-kind mosquito trap sends out powerful UV light to lure in all types of flying insects, including mosquitoes, moths, and gnats. These pests are then sucked in with the help of a fan before they get trapped inside forever.
All you have to do is give the product three days to work its magic. And you'll get the best results without the need for ugly traps or flypaper. Furthermore, the glue board is easy to remove when required, allowing you to clean the insect trap with ease.
What Could've Been Better?
The Katchy Insect Trap can attract even the tiniest insect or flying bug with ease. However, it doesn't kill house flies, so it's better you don't replace your bug repellent/control system. Other than this, it's important to note that this device isn't intended for outdoor use.
Pros
Doesn't compromise safety

Decorative and stylish unit

The sticky glue board is easy to replace

Equipped with 3x trapping power

Powerful UV light
Cons
Isn't suitable for outdoor use

Not for large house flies
For over 150 years, Dynatrap, a brand acquired by Woodstream, has been dedicated to pest control with its wide range of award-winning products. On that note, we decided to introduce you to the DT1050 Insect Mosquito Trap from the brand. Designed for indoor and outdoor use, it withstands all weather conditions.
Why Did We Like It?
The Dynatrap DT1050 delivers three-way protection, silently killing mosquitoes and insects flying within a range of half an acre. It mimics human breath by releasing carbon dioxide from organic matter to attract pests, while UV light helps lure them.
Finally, it captures the insects with the help of a powerful yet quiet fan in a catch basket where they dehydrate and die within 24 hours. The unit serves as a great option for removing mosquitoes at barbecues, parties, or evenings in the backyard.
All you have to do is plug it in, turn it on, and place it 20 to 40 feet away from where people are seated. Dynatrap not only does its job well, but it also comes with a brush to help you clean and maintain it with ease. You can easily dispose of the remains by twisting and removing the retaining cage.
What Could've Been Better?
At first, we felt that the Dynatrap DT1050 serves its intended purpose well when it comes to insects and moths, but not mosquitoes. However, this isn't entirely true, provided you allow it to work at least three weeks to make an impact, and six weeks to break the breeding cycle of mosquitoes.
Pros
Deliver three-way protection

Easy to operate

Easy to clean and maintain

Whisper-quiet powerful fan
Cons
Doesn't ensure instant results
Equipped with a 20W high-intensity ultraviolet light, the TBI Pro Bug Zapper helps keep mosquitoes and insects at bay by attracting and then instantly attacking them with its internal electric grid. Seeing its potential, we decided to try out this US-tested mosquito killer for ourselves, and we weren't disappointed.
No products found.
Why Did We Like It?
For us, the TBI Pro 2-in-1 Bug Zapper is one of the most reliable options on our list that boosts work efficiency with its additional reusable, non-toxic attractant. You just need to unscrew the base and place it in a special recess. Once done, plug the unit in to watch it in action.
We were impressed with the efficiency in which it attracts mosquitoes and insects using its high-intensity UV lamp and the smell of its attractant. As soon as they enter the unit, the high power electric grid instantly attacks them, allowing you to enjoy comfort and peace at home at all times.
There's no need to worry about the safety of children and pets since the electric grid is enclosed within a protective ABS plastic housing. What's more, be it rain or sunshine, the TBI Pro Bug Zapper operates continuously without interruptions. Just remove the insect debris once a week, which is easy to do, thanks to the convenient bonus brush.
What Could've Been Better?
Unlike the other options on the list, the TBI Pro Bug Zapper doesn't support silent operation to promote undisturbed, rather restful sleep. It makes a noise whenever a mosquito comes in contact with the electric grid, which is quite disturbing, to be honest.
Pros
Safe for pets and children

Convenient hanging ring

Includes removable insect collection tray

No extension cord needed

Rainproof and durable
Toloco has never failed to deliver on its promises with its wide range of pest control products, like this mosquito trap. Designed to stimulate human temperature, it comes with an enhanced trapping ability to protect you and your family from pesky insects and mosquitoes whenever and wherever you want.
Why Did We Like It?
The Toloco Zap T360 Pro isn't like any other regular mosquito trap; it's a smarter alternative designed to catch mosquitoes and insects with just the press of a button. Once it starts working, the light automatically turns on, and the unit emits heat to further enhance its trapping ability.
You can also modify the light's wavelength as per the requirement by pressing the light button, following which it enters the smart band change mode. Furthermore, the sticky glue board prevents trapped insects from escaping, thereby promoting undisturbed sleep all night.
This low power mosquito eradicator from Toloco features a portable and compact design, making it an ideal option for those on-the-go. You can place it in any corner of your bedroom, living room, kitchen, or dining room to see it work its charm without any noise, chemical, or radiation.
What Could've Been Better?
We'd definitely recommend going for the Toloco Zap Pro T360 if you plan on using it to trap mosquitoes and smaller insects. Owing to its narrow grate, large house flies usually sit on the top of its fan. In other words, the unit isn't that effective in removing house flies or larger insects.
Pros
Energy-saving and cost-effective

Compact and portable design

The wavelength of light can be adjusted

Enhanced trapping ability
Cons
Not for large house flies
We didn't want you to miss out on a durable and eco-friendly bug trap that's both safe and effective in killing mosquitoes. Keeping that in mind, we're here with the detailed review of the Runadi Mosquito Killer. Known for its wide applications, it also helps eliminate bugs, insects, flies, and gnats.
No products found.
Why Did We Like It?
Runadi has specially designed this mosquito killer with eco-friendly and non-toxic materials so that it's safe to use around pets, babies, and pregnant women. In fact, it also features durable construction, allowing you to use it for a long time, both indoors and outdoors.
This electric mosquito trap from Runadi is capable of instantly killing insects, bugs, fruit flies, wasps, gnats, and not just mosquitoes with the help of its high-voltage electric grid. Once placed in the required corner of your bedroom, living room, dining room, or kitchen, the insect trap uses its soft blue LED light to lure in the insects flying within a range of 1000 sq.ft.
In turn, it protects you from all kinds of annoying pests without the need for toxic chemical sprays. It comes with a removable tray at the bottom to collect the dead flies and insects. You can easily clean it once or twice a month using the included brush.
What Could've Been Better?
Thanks to its compact design, we were able to carry the Runadi Mosquito killer from one location to another with ease. However, the only issue we came across was related to its USB cord. Being too short, you'll need another connecting device to set it up away from the port.
Pros
Easy to clean and maintain

Durable and eco-friendly

Safe to use around pets, babies, and pregnant women

Compact and portable design
Gardner Manufacturing, a premier custom metal fabrication company, comes forth with this patented insect trap, manufactured using well-defined quality control processes. Like all the products from Gardner, the FlyWeb Classic is also an FDA certified product, recommended by health inspectors for safe indoor use.
Why Did We Like It?
Designed for indoor use, the Gardner FlyWeb Classic attracts insects flying around the different corners of your home with its energy-efficient 9W UV light. You can easily hide the compact unit in your kitchen, bedroom, office, or breakroom, simply plug it into an electric socket and then wait for it to do the rest.
After luring in the mosquitoes, the insect killer traps them with the help of its web-like adhesive glue card. This, in turn, easily slides out when needed for simple disposal and replacement. Moreover, it's made using non-toxic materials, so there's no need to worry about compromising the safety of your family.
We also like it's plug-in design as it makes the unit easy and quick to operate. In fact, it's interesting to note that Gardner Manufacturing holds a patent for the only direct plug-in insect light trap.
What Could've Been Better?
There's no doubt; the Gardner FlyWeb Classic does its job well by effectively trapping all kinds of insects. However, we couldn't help but notice a minor design flaw, which leads to glue build up over time. You'll have to clean the unit more frequently, including the areas around the bulb and bulb socket.
Pros
Patented direct plug-in design

Energy-efficient UV light

Compact design

Safe and non-toxic

Replaceable adhesive glue cards
Cons
Design flaw

Needs frequent cleaning
As you already know, pest control products from Dynatrap are not only affordable, but they're also easy to maintain, and most importantly, effective. That's why we've come forward with yet another insect trap from the brand, which is known for its powerful and whisper-quiet fan that helps trap all types of insects with ease.
Why Did We Like It?
Dynatrap DT150 is a proven pest control solution designed to eliminate insects, mosquitoes, and bugs from compact spaces such as your garage, pantry, RV, or sunroom. Its fluorescent light bulb emits a warm blue light to attract insects.
Simultaneously, its titanium dioxide-coated surface releases carbon dioxide, acting as a second luring layer that's irresistible to mosquitoes. The trapped insects are then instantly captured inside a catchment basket with the help of its quiet yet powerful fan. They die within 24 hours, ensuring optimum comfort and protection throughout the day and night.
The best part of the Dynatrap DT150 is its compact and portable design. Weighing less than 2lbs, you can move this indoor insect trap wherever needed without any hassle. Plus, it's easy to use; simply plug it in within a closed, protected area for it to do its job.
What Could've Been Better?
Like any other mosquito killer machine, Dynatrap DT150 requires regular cleaning to prevent the motor from burning out. Apart from this, you might find the unit difficult to set up and dismantle when required due to the lack of clarity in the instructions provided in its manual.
Pros
Lightweight and compact design

Perfect for protecting small spaces

Powerful and noise-efficient operation

Offers 3-way protection

Easy to use
Cons
The motor may burn out

Instructions weren't easy to understand
Our list would remain incomplete without the inclusion of this professional quality electric bug zapper from Tyking. It utilizes a special UV black light to attract mosquitoes, flies, and other insects, keeping your bedroom, living room, or garden free from relentless buzzing and biting.
Why Did We Like It?
The professional quality electric bug zapper from Tyking works right out of the box, just plug it into a power socket, and hang it with the help of its metal hanging hook. Its LED lamp emits UV light 360 degrees to attract mosquitoes, flies, moths, and other insects, while the high-voltage grid manages to kill them instantly to offer complete protection.
You need not worry about the safety of pets and children as it's proven to be non-toxic and harmless to humans. That's not all; the electric grid is enclosed within a durable ABS plastic housing to prevent potential accidents and injuries.
Furthermore, the unit comes with a hidden tray that collects dead flies at the bottom of the device. You can easily remove it when required to clean it using a brush or warm water. What's more, the Tyking Zapper is an energy-efficient option that requires only a few dollars of electricity monthly.
What Could've Been Better?
The Tyking Electric Bug Zapper comes with a limited coverage area of only 60 sq.ft. to protect your kitchen, bathroom, office, or compact bedroom. We wouldn't recommend buying it if you need to eliminate mosquitoes from a significantly larger area.
Pros
Safe to use

Cost-effective and energy-saving

Plug-in operation

Easy to clean and maintain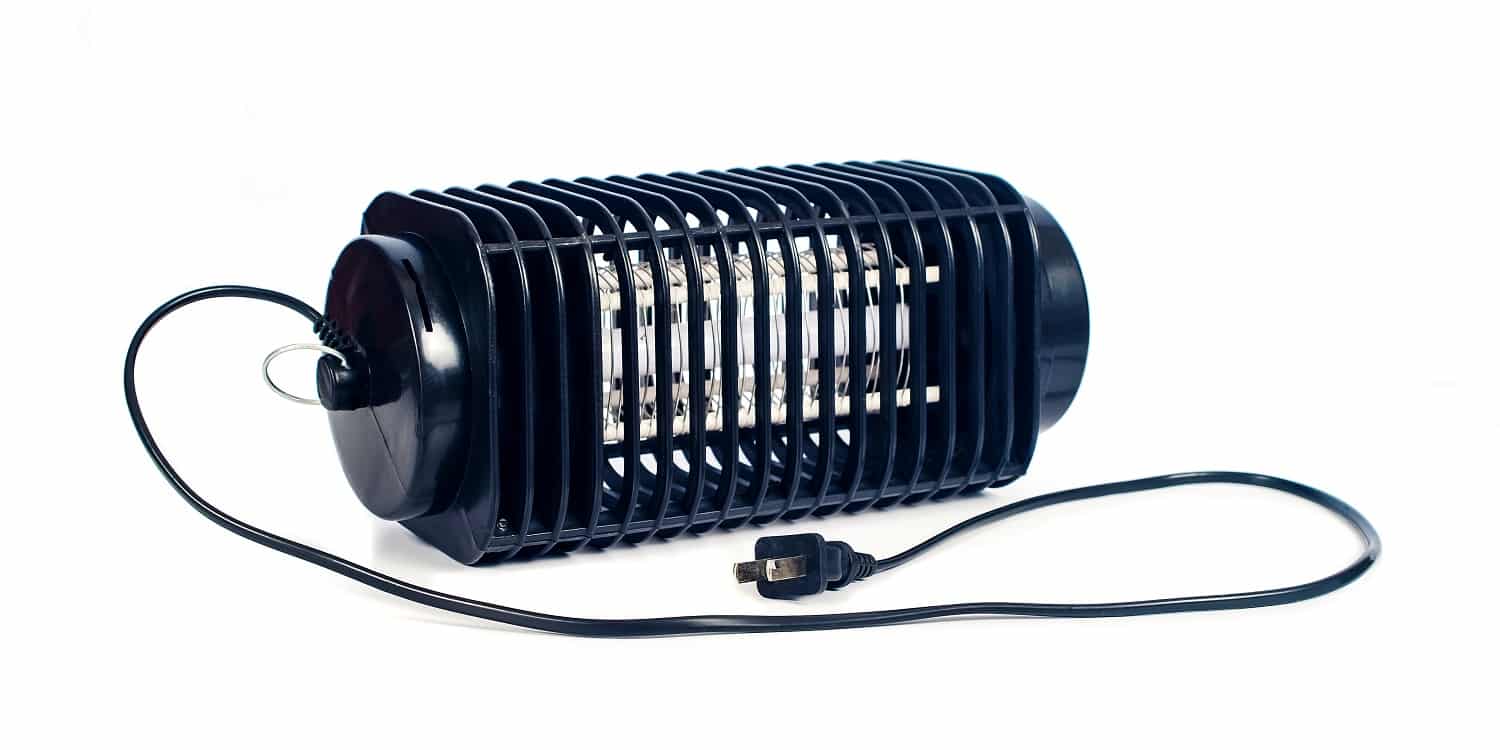 Mosquito Trap Buyer's Guide
By now, you've gone through our list of the top 11 mosquito traps available in the market today. So, were you able to shortlist a few of your favorites if not make a purchase? Well, you can breathe a sigh of relief, even if your answer isn't affirmative.
We understand that choosing the best mosquito trap from a hand-picked list of excellent options is easier said than done. This is why we've gone ahead and carefully created this comprehensive buyer's guide to help you make an informed purchase.
Here we've explained a few crucial points that need attention during the selection process. Read on to know more!
Coverage Area
First things first, consider the area of your home you wish to protect and then check if the range provided by the mosquito trap is compatible. The best traps for large areas with moderate infestation levels are those that emit powerful UV light and release carbon dioxide, mimicking human breath to attract mosquitoes and insects at a higher rate.
On the other hand, smaller traps that emit light and heat are ideal for getting rid of these flying pests inside your home or around the garden.
Compact Size
A compact and lightweight mosquito trap is perfect for users who are always on-the-go. It enables you to carry it around from one place to another with ease. Not only that, but it also allows you to hide it in any corner of the room to effectively remove mosquitoes and promote comfort.
Quiet Operation
You wouldn't want to compromise your sleep because of a noisy mosquito killer machine now, would you? So, make sure the unit you buy features a powerful yet whisper-quiet fan to promote undisturbed and restful sleep.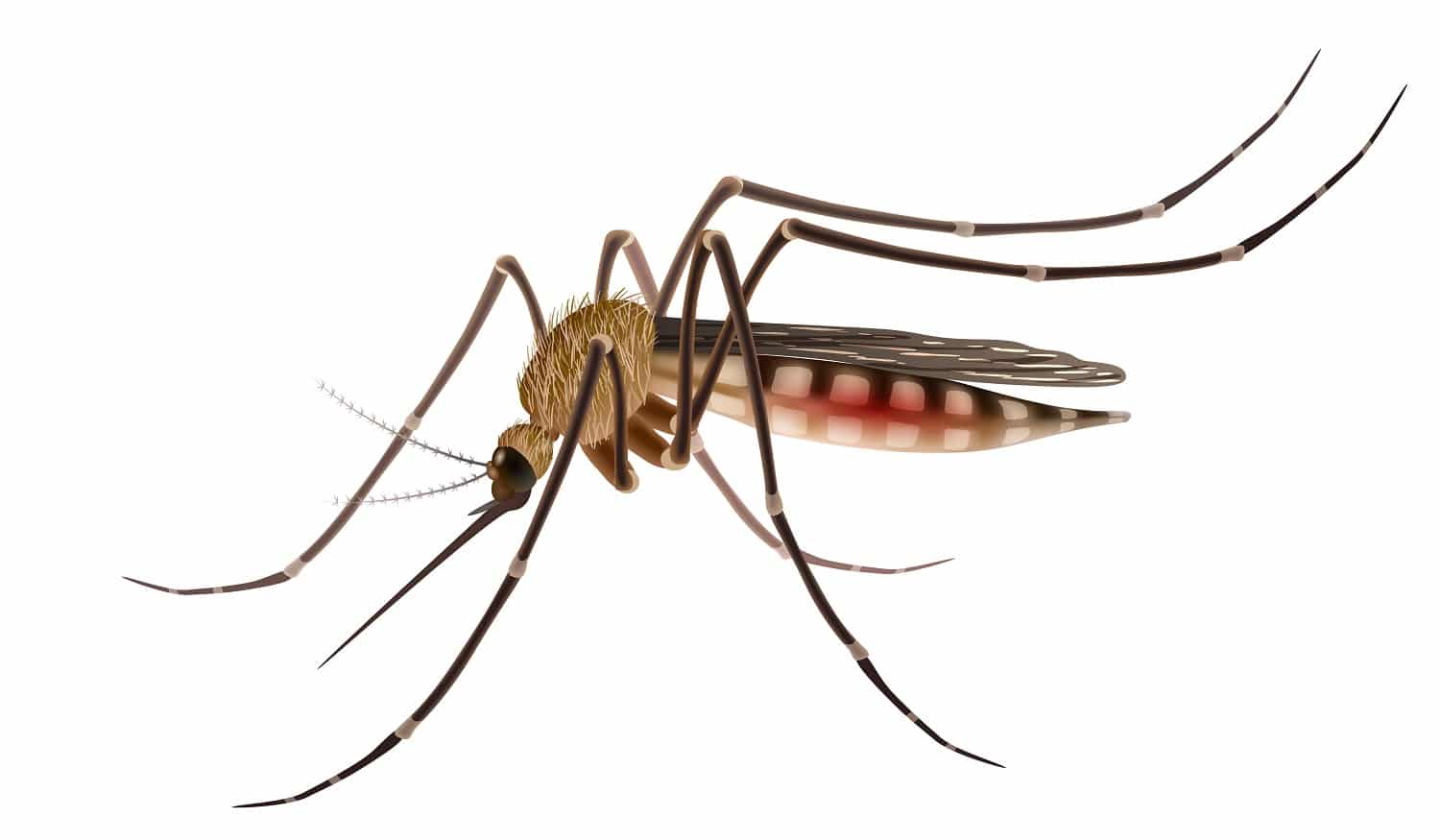 Verdict
Gone are the days when you had to depend on chemical sprays and toxic coils to get rid of pesky bugs and insects. Today, you can enjoy comfortable and peaceful sleep without the buzzing and biting of mosquitoes, all thanks to mosquito traps.
On that note, we now come to the end of our comprehensive guide. Here's hoping that we were able to help you gain all the required insight on the topic.
But before concluding, we'd like to take a moment to go for a quick recap of our favorites from the list. Mozi Mosquito Killer Machine is your safest bet. Severino Zap T6 Pro is the best electric bug zapper, while the Aspectek Bug Zapper is one of the most powerful options out there.
With this, we'll take your leave. Till next time!
Related Articles
How to Lure A Mosquito Out Of Hiding Easily