Disclaimer | This article may contain affiliate links, this means that at no cost to you, we may receive a small commission for qualifying purchases.
Cleaning the gutters has to be one of the most labor-intensive chores, which can amount to a whole lot of problems when avoided for long.
Therefore, it only makes good sense to install gutter guards to keep your house safe from damage. Obviously, this is not a brand new idea, but finding the best option for your roof can turn into an endless quest.
Besides, buying something randomly is hardly the right thing to do, as you'd want the gutter guard to last for many years. That's why we decided to help you out by narrowing it down to the 9 best micro mesh gutter guards today.
So, without further ado, let's begin.
Best Micro Mesh Gutter Guards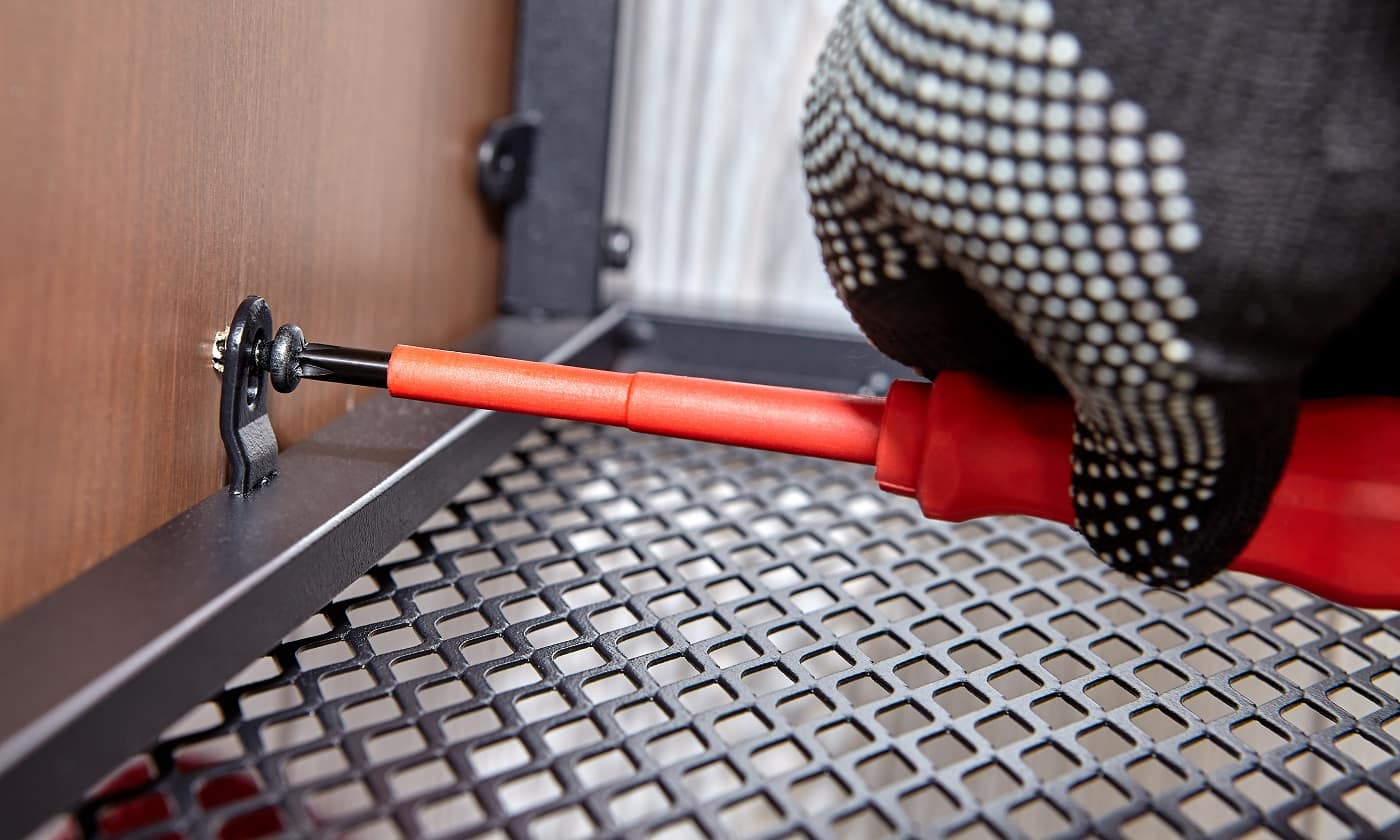 The Raptor Stainless Steel Gutter Guard is an excellent option for homeowners looking to keep things convenient and maintenance-free. It's compatible with all roof types, and as such, you can expect high performance and durability from the get-go. So, if you're looking for a reliable model that'll last, we recommend buying this one.
Why Did We Like It?
First and foremost, we're very impressed with the stainless steel and aluminum build that renders this gutter protector rust and corrosion-resistant. Furthermore, the type 304 micro mesh design effectively blocks leaves, roof debris, pine needles, and pests from entering the gutter.
In short, it can seamlessly restrict all unwanted elements while ensuring optimal water filtration throughout. Other than that, the advanced trough technology guides the water straight into the gutter to avoid spilling from the sides.
Honestly, this is a life-saver, considering how most low-priced models drip from the edges, creating small pools of muddy water. Besides, the V-bend technology enhances its clearing abilities compared to other mesh guards. It also reinforces the mesh, enabling it to hold substantial loads without sagging.
Lastly, it's a complete package with self-tapping screws and a magnetic hex head driver, allowing easy installation with minimal tools.
What Could've Been Better?
Well, there's hardly anything to dislike about this high-quality product. However, we couldn't help but notice that the ends of the mesh sections are not trimmed. Therefore, you'll have to manually trim the ends for a smooth installation. Given the price, we would have liked it more if we could skip this step.
Next up, we have the Amerimax Home Products 86670 Filter Gutter Guard, another high performer designed for hassle-free use. Unlike our previous item, this is available at an affordable price, giving you the best bang for the buck. Therefore, if you want to invest in a model that's viable in the long run, this is it.
Why Did We Like It?
To begin with, we're very impressed with its functionality, which makes it a genuinely reliable choice for long-term use. Made with high-quality PVC, this 86670 Filter Gutter Guard is a highly resilient option that prevents finer debris from entering the gutters.
Furthermore, it's quite versatile, and as such, you can pair it with 4″, 5″, and 6″ steel or aluminum K-style gutter systems. Honestly, this feature alone puts it miles ahead of other models in this price range.
Apart from that, it's super easy to install, thanks to the snap-in configuration. All you need to do is insert the guard with the filter facing upwards. Besides, it's very cost-effective, given that the package includes 25 sections, which is good enough to cover 72 ft of gutter.
So, if you live anywhere that receives light to moderate rain and snowfall, we recommend buying this to extend the life of your home's gutter system.
What Could've Been Better?
We are more or less satisfied with the performance and features of this snap-in model. Nevertheless, we noticed water spilling from the guard edges during heavy rainfall. This could be unpleasant for some users, as a dripping roof could lead to other hazards. So, in that case, we suggest looking for other options.
Next up, we have the LeafsOut Rain Gutter Guard System, another efficient option that gets the job done with minimum oversight. As busy homeowners, we usually look for home equipment that requires very little maintenance or repairs. That's where this model comes into the picture, simplifying roof upkeep right away.
Why Did We Like It?
First of all, we like what it has to offer at an affordable price – coverage of 100 ft. Therefore, depending on the roof perimeter, one package might be enough for you to line it entirely.
Other than that, it's one of the most functional options, providing complete peace of mind by keeping your gutters free from debris. More often than not, gutter guards in this price range collapse after a few heavy spells, but that won't be the case with this LeafsOut system.
Thanks to the sturdy stainless steel micro mesh construction, it's exceedingly durable, keeping out the finest form of debris from entering the water path. But if you're not sure about its overall viability, you have the option of using a sample quantity (23 ft) to test things out.
What Could've Been Better?
To be honest, it works as described, and we do not have complaints about its design and performance. However, it's a pain to install, especially if you're unfamiliar with such projects. Long story short, you need to manually bend the ends of each section, so they sit flush without any gaps in-between.
If you don't mind spending more on a high-quality gutter guard, this model from Superior Gutter Guards is an excellent investment. It may not be the most affordable option on our list, but we're confident you'll get your money's worth. So, if that sounds like a good deal, get this right away.
Why Did We Like It?
This screen gutter cover is an innovative apparatus designed to save time and effort. Sometimes, when you buy a gutter guard, specific alterations need to be made in order to ensure optimal functioning.
However, this model lets you skip all such steps, enabling a seamless DIY experience. For starters, it's compatible with most 5′ gutters (K-style, Fascia style, etc.), thereby eliminating any unnecessary guesswork.
Furthermore, it's pretty easy to install, requiring fewer tools, as the kit includes self-tapping screws and a driver bit. That said, what seals the deal for us is the superior stainless steel mesh design, featuring mill-finished aluminum rails, delivering outstanding performance throughout.
Therefore, you can expect this guard to sustain harsh weather conditions, all the while preventing clogs in the gutter and downspout. Besides, it allows unhindered water flow, blocking insects, pests, birds, and debris from entering the channel. Lastly, this model is WUI-compliant and backed by a 20-year warranty, which reduces costs in the long run.
What Could've Been Better?
Our only complaint is that there's a lack of variety in sizes. This product offers a coverage of 48 ft, and if you're short by a little, you'll need to purchase another unit to cover the gap. Unfortunately, it might seem wasteful to some users, and given the price, we couldn't help but agree.
We're halfway through our recommendations, and now is a good time to introduce the Gutterglove Stainless Steel Gutter Guard. This is another model that has impressed us with its user-friendly features and ergonomic design. So, if you would rather buy a top-drawer item that will last for several years, add this to your shopping cart now.
Why Did We Like It?
First off, we're very pleased with the streamlined design of this gutter guard, enabling easy installation and high function. It comes in a pack of 20 with each piece measuring 4 ft. Therefore, you'll get total coverage of 80 ft, which is quite a bargain for the price.
Apart from that, we like superior micro mesh construction, preventing roof debris, leaves, and pine needles from accumulating in the gutter. So, if you're looking for optimal filtration without water cascading from the sides, this unit will perfectly serve the purpose.
Furthermore, the V-bend technology allows 100% use of the mesh holes, so the rainwater moves rapidly without pooling in one location. Besides, it does not require a support mechanism to keep the guard in place, which is a life-saver for places frequently under a high environmental impact. Lastly, it's suitable for residential and commercial applications, as it's designed to keep things low-maintenance and hassle-free.
What Could've Been Better?
For any gutter guard to perform well in the long run, the positioning of the individual pieces is critical. Installing this may seem easier for experienced users who know their way around tools. However, if this is your first project, you may need a hand to place the corners and edges correctly.
Not all of us can afford or even need a high-end gutter guard system for our roofs, and that's where the Easyon 5″ model comes into the picture. This is an excellent option in the mid-price range that offers high function and utility. So if you want to keep the gutters safe without spending a lot, check this out.
Why Did We Like It?
If your yard has pine trees or other tall tree varieties, it's likely that the leaves and needles will find their way into the gutter system. Now, this may not create problems right away, but you don't want to deal with roof damage and leaks in the future. That's why we recommend getting this Easyon unit to block any unwanted substances from entering the gutter channel.
Made of surgical grade stainless-steel, the micro mesh design keeps out even the finest form of debris. Meanwhile, the aluminum support frames ensure stability and longevity, so the guard can function without taking a hit.
It offers a coverage of 24 ft, which may seem inadequate for some houses, but given the price, it's a steal deal in our books. Each section measures 4′, which is put together by 25 self-tapping screws included in the package.
Interestingly, there are two ways to install this system, so you can choose whichever is convenient. Basically, you may either screw on the parts or tape them onto the gutter system.
What Could've Been Better?
If you live somewhere that receives heavy snowfall, this unit may not be the best choice. Chances are that ice or snow accumulation will clog the system and render it ineffective. In that case, we suggest looking for alternatives that are specifically designed to sustain such conditions.
An overflowing gutter is a nightmare for homeowners, but then again, you can avoid the catastrophe by installing the right guard at the right time. On that note, we recommend buying the Ultra Flo Leaf Guard Gutter Protector to put an end to all such episodes. It's reliable and performance-driven, pretty much all you expect from these systems.
Why Did We Like It?
To begin with, the Ultra Flo Protector is available in 4 different hole-spacing designs, so you can get exactly what you need. This is incredibly ingenious, as the 'one size fits all' mantra may not work for all users.
Furthermore, it comes in a powder-coated black color, which makes the guard inconspicuous and almost invisible from the ground. This feature alone sets it miles apart as it emphasizes utility and aesthetics.
Other than that, it's a dependable and economical solution to prevent leaves, pine needles, and twigs from clogging your gutter. Made with 22-gauge galvanized steel, this unit is designed for weather resistance around the year.
However, what impressed us the most is the step-down panels specially engineered for gutters installed with quick-screw or speed-screw hangers. Lastly, it's backed by a 10-year warranty and a 5-year no-rust warranty, making the package all the more attractive.
What Could've Been Better?
Installation is harder than it looks, and we suggest hiring an expert to get the job done. That said, you may choose to go down the DIY route, but if you accidentally bend the sides or edges, it could stall the project and diminish overall effectiveness. So, if you're at a loss with the instructions, it's best to leave it in experienced hands.
The Steelco 6-Mesh Galvanized Gutter Guard is a rare model that combines utility with convenience at an affordable price. We were a bit unsure about including this in our list, but once we tested it out, there was no going back. Let's just say it's one of the most resilient options that can meet the needs of your modern home.
Why Did We Like It?
First things first, this gutter guard is designed for harsh outdoor conditions, and as such, you can rely on it to perform come what may. The galvanized steel construction delivers unparalleled strength and smooth edges, enabling easy handling and installation.
However, that's not all; we like that the sections lay flat underneath the roof shingles, creating a uniform extension from the roof edge to the gutter's outer lip. Therefore, it does not alter the roof line, which is quite impressive visually.
But beyond the aesthetics, this design feature protects the guard from sliding sheets of ice and snow. Honestly, that's great, considering that this phenomenon otherwise induces the most damage in gutter covers.
Other than that, its anti-sag design is quite remarkable, as it not only extends service life but also ensures uninterrupted water flow. Besides, it can handle heavy rains without spilling water on the yard or causing a back up in the gutter system.
What Could've Been Better?
All's good except that it's not as efficient against finer debris. It more or less works as described, and we're satisfied with its overall performance. However, we would have liked it better if it could keep out smaller particles since they can eventually accumulate and cause disruptions over time.
Now that we've reached the end of our list, we would like to finish off with the Lynch Aluminum 5″ Gutter Guard. This is easily one of the most reasonably-priced options on the market, combining high performance and value in one neat package. So, if that sounds convincing, check this out stat.
Why Did We Like It?
First off, we like how easy to install it is, as the individual sections are designed to snap into place without requiring screws. Basically, you just have to place them on the gutter brackets and compress, so the spring load holds the contraption in position.
Therefore, if you're looking to save time and effort by avoiding complicated steps, this is the ideal option. Other than that, the no-rust aluminum design, reinforced with a powder-coated black finish, ensures weather protection and seamless performance year after year.
However, what we like the most is its low-profile form, allowing debris to blow over easily while also enhancing visual appeal. Additionally, it comes in a 25-pack box, offering coverage of 100 ft, which is good enough for most residential applications.
So, if you would rather avoid a labor-intensive DIY session and get something simple that does the job, you cannot go wrong with this model.
What Could've Been Better?
Most products on our list are covered by a warranty, but unfortunately, this Lynch item comes with no such assurance. This may not be a deal-breaker per se, but many users in principle avoid such products. So, if you don't mind trusting the manufacturers, we suggest buying it right away.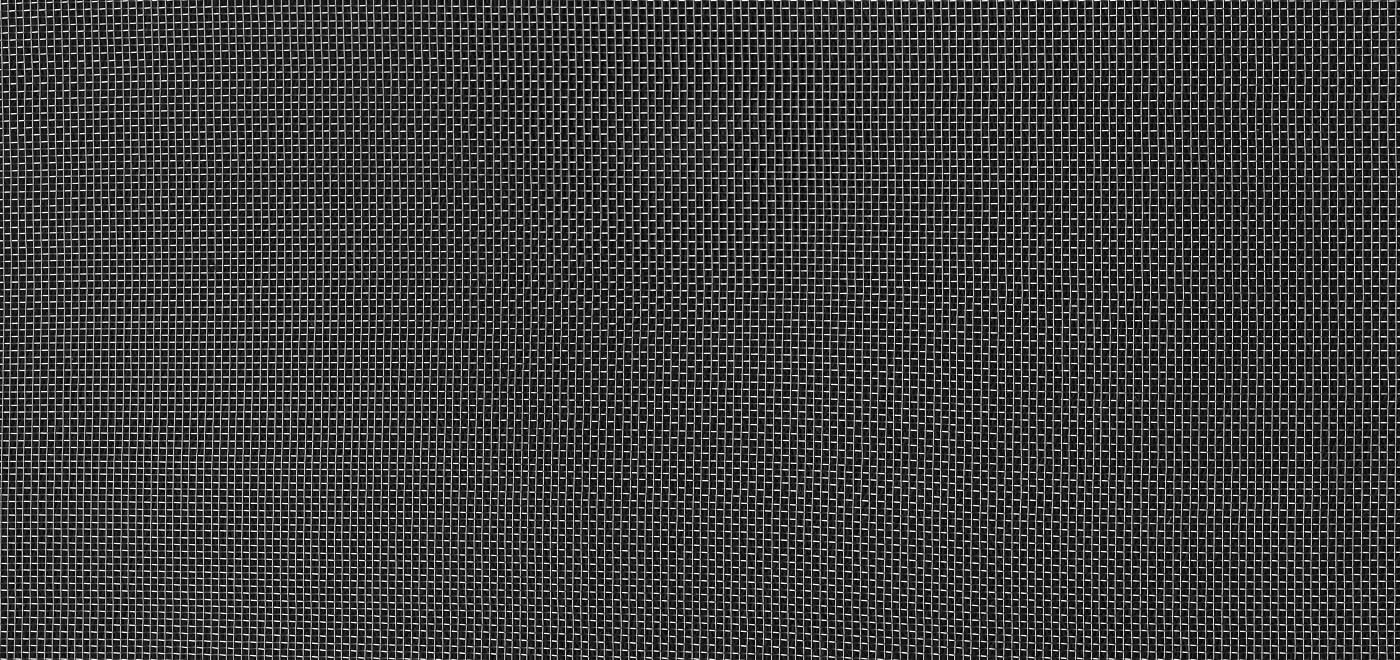 Micro Mesh Gutter Guard Buyers' Guide
Knowing all about the 9 best micro mesh gutter guards may seem enough information to go ahead and buy one. But when it's something as important as your roof, it's best to be safe than sorry.
Therefore, we have put together a buyers' guide so you can weigh-in every essential point before coming to a buying decision. Take a look now.
Build Quality
More than anything, the build quality of the gutter guard matters, as you'd want your unit to last several years. In that case, we suggest opting for high-quality stainless steel construction that can keep out finer debris.
Alternatively, you may look for other steel or no-rust aluminum varieties that can withstand extreme environmental conditions. Regardless of what you choose, durability and weather resistance are key characteristics that you cannot overlook.
Coverage
This is another essential factor that should guide your buying choices. Before you place an order, determine the number of sections included in the package and their total length. Ideally, you would want one box with sufficient coverage for the entire roofline.
In any case, if one pack is not enough, and you need multiple sets, it's best to chalk out a budget before choosing any of these options. Ultimately, you should aim to cover more by spending less.
Ease Of Installation
We cannot stress enough how important this bit is, especially if you plan on going down the DIY route. As you already know by now, some gutter guards require alterations for a snug, end to end fit.
Therefore, it only makes sense to buy something that matches your skill level. In short, if you're comfortable with using tools and making estimations, any of these options will work fine. However, if you're a first-time user, get a model that's easy to set up without needing an assortment of tools.
Visual Appeal
Obviously, this is not an essential criterion, but one that deserves some attention. If you want your home to look neat and proper, even on the outside, it's best to get external fittings that blend with the existing décor.
That's why we suggest buying a gutter guard that sits under the roof shingles without awkwardly jutting out or altering the roof line. It should be an inconspicuous addition that adds to the overall curb appeal of your property.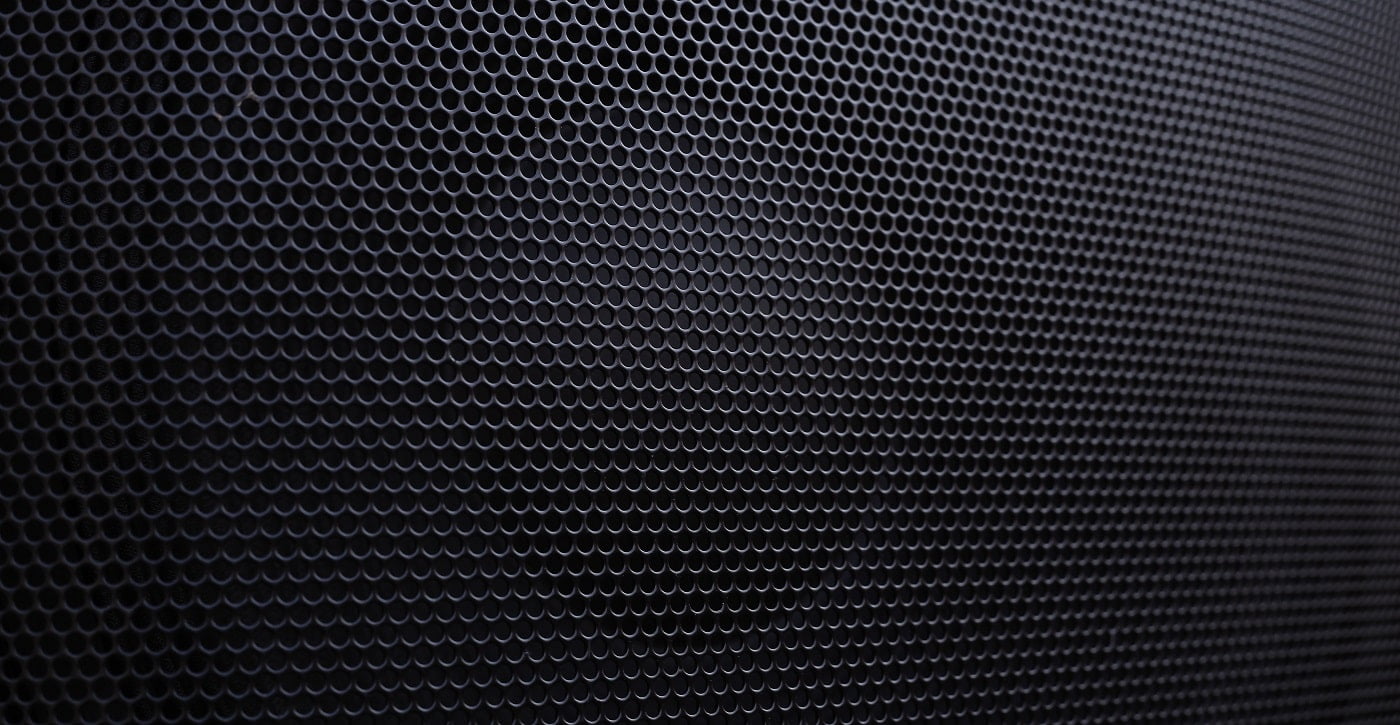 Verdict
That's all, folks!
We hope you could find the most suitable option from our selection of 9 best micro mesh gutter guards. But before you go ahead and take a pick, here's some advice.
Make sure that your gutter guard has the right dimensions and style. For instance, if you have a K-style system, it's important to get something compatible as well as of the right size. On that note, we'd like to sign off with a quick recap of our favorites.
The Raptor Stainless Steel Gutter Guard is the best overall, and the Superior Gutter Guards Stainless-Steel Screen Gutter Cover is the best premium buy. The LeafsOut Rain Gutter Guard System offers the best coverage, and the Amerimax Home Products 86670 Filter Gutter Guard is the best budget option.
Till next time!
Related Articles
23 Hip Roof Types & Styles for Your Future Home
Learn About the 20 Most Popular Roof Types for Your Future Home
What is the Mansard Roof, Advantages and Disadvantages Sheltered
6 Eco-Friendly Roofing Materials and Why You Need Them
How To Clean Gutter Guards Efficiently
Shur Flo Gutter Review | All You Need to Know
EasyOn Gutter Guard Review 101 | All You Need to Know
5 Best Foam Gutter Guard [Reviewed & Buyer's Guide]
13 Best Gutter Guards For Pine Needles [Buyer's Guide]
11 Best Gutter Guards for a Low Maintenance Home
23 Extraordinary Beautiful Ways to Repurpose Rain Gutters in Your Household