Tired of using insect repellent sprays and vaporizers to get rid of the pests barging in when the weather is warm? 
It's high time you get a good magnetic screen door for your room. It will provide optimum protection by keeping away all kinds of pests and shall also keep the room airy and comfortable. Moreover, a screen door would probably cost you much less than the total amount you've spent on the repellent sprays and vaporizers!
But we understand that the availability of countless options can make choosing a good model difficult. Don't worry, we've got your back with this guide to the 10 best options out there, and have also included a buyer's guide to help you make a well-informed decision. 
Without further ado, let's get going!
Best Magnetic Screen Door
Shield your room from the menace of pests once and for all with this magnetic screen door from AUGO. It comes equipped with efficient features to keep the atmosphere in the room healthy and facilitates an easy walk-through each time. Overall, we were really impressed with how it performed, so it's definitely among our top recommendations.
Sale
Why Did We Like It?
First and foremost, this screen door has self-sealing magnets running along its entire length that close it securely to keep away all the pests. Plus, the magnetic closures are strong and durable enough for the job and hence do away with the hassle of closing the door manually. 
As for the meshing used, it's made from tough polyester with great tear resistance, which makes it capable of withstanding a lot of impact. This lets you enjoy parties and family gatherings without having to worry about the force being applied on the door. It has a pretty lightweight build so that children and pets can easily walk through and open it without the use of hands. 
Not only that, but there's also a velcro installation on its entire frame, which makes sure that the installation is secure and firm. Lastly, tacks are included in the package to enable extra stability.
What Could've Been Better?
The customer support provided by the brand is not very effective as you might not get a satisfactory response to any query. However, you are least likely to face any issue with this product as most customers have expressed utmost satisfaction for its performance. 
Pros
Keeps away all pests effectively

Magnetic closures lock it securely

Capable of withstanding impact

Velcro ensures secure and firm installation
Cons
Customer support not very responsive
Up next is this model from MAGZO, which also offers top-notch performance in keeping your rooms pest-free, healthy and relaxing. Backed by excellent workmanship, it stands out from other models with regards to both looks and durability. Plus, the great user convenience on offer is the icing on the cake!
Why Did We Like It?
What we liked the most about this screen door was the hook & loop mechanism used for closure, which locks it effectively, unlike the ordinary models. Rest assured that it would never be blown open by the wind.
This screen also helps maintain a comfortable atmosphere by allowing sunshine and fresh air into the room and ensures that the outside view is not blocked. Added to this, pets can easily go in or out of the room whenever they want with just a light push. 
Even its fireproof fiberglass material is praiseworthy, as it imparts great strength and durability, while providing good resistance to corrosion and chemicals. Finally, the installation process is simple and quick, thanks to the descriptive instruction manual included in the package. 
What Could've Been Better?
This model may sometimes arrive with the package torn at several places, which is probably due to the use of weaker packaging material. As a result, it becomes more prone to damage during delivery. But performance-wise, we have no complaints from this excellent product. 
Pros
High-quality locking mechanism

Maintains a comfortable atmosphere

Pet-friendly mesh

Fiberglass imparts great strength and durability
This iGotTech screen door is another highly effective solution to keep pests away from your home. It is enhanced with several advanced functionalities to provide much greater comfort and efficiency than other flimsy models on the market. Also, the brand offers a beneficial money-back guarantee in case you're not satisfied with its performance. 
Sale
Why Did We Like It?
First of all, the closing mechanism of this model uses as many as 26 strong magnets that are stacked all along the adjoining edges. This ensures insects are completely blocked from the room and also helps close the door automatically after anyone enters, including your little ones and pets. 
Furthermore, entering through the door is super-easy even when your hands are full. Another beneficial feature is the hook & loop seal along the top and both the sides like our previous pick, which rules out chances of the screen falling off. 
Speaking of the installation process, that's also a breeze since the package includes everything needed, plus a very comprehensive video tutorial. Last but not least, this screen door is available in a variety of sizes, so you can choose the ideal fit as per your needs. 
What Could've Been Better?
Although this screen door works perfectly to provide the ideal protection, convenience, and comfort, it needs more frequent maintenance than other models. We'd suggest cleaning it at least twice every week if you choose to go for this product. 
Pros
Blocks pests completely

Effortless opening and hands-free closure

Installation process is a breeze

Available in a variety of sizes
Cons
Needs more frequent maintenance
If you are on the lookout for a more budget-friendly solution to keep the home pest-free, this screen door from Homearda will be the ideal pick. It offers pretty good all-round performance, offering great efficiency and utility with its range of high-quality features. To know more about this model, move on to the next few sections. 
Why Did We Like It?
The best thing about this screen door is that it comes with very strong velcro strips to attach to the door frame for installation. As such, you can put it up quickly and more conveniently by utilizing the velcro as per your needs and can even take it down very easily. 
Another great addition is the pair of weighted gravity sticks in the bottom edges of the door, which prevents it from being blown open. Plus, it offers a faster yet silent closure each time, thanks to the 26 magnets sewn into adjoining edges like the iGotTech SO-03-103. 
There's even a 100% satisfaction guarantee on offer with this screen door, which makes users eligible for a refund or replacement in case they are not satisfied. 
What Could've Been Better?
Some customers complained that the screen door produced a disturbing chemical odor which lingered in the room for quite a while. They further pointed out that it turned stronger when the door was left open with the help of the straps attached. Hence, people who are sensitive to any kind of odor should ideally go for another model. 
Pros
Can be put up quickly and more conveniently

Gravity sticks prevent it from being blown open

Offers a faster and silent closure

Comes with a 100% satisfaction guarantee
Cons
Produces a disturbing odor
Halfway through our list, we've picked this strongly built model from Mkicesky that maintains the safety and comfort of your home in the long term. Its good-quality features make it powerful enough to withstand the ravages of daily use. As such, it is definitely one of the best screen doors you'll find on the market.
Why Did We Like It?
To begin with, the closing mechanism of this model is par excellence as it is filled with powerful magnets sewn firmly in the edges. This facilitates automatic opening and closure without any gaps in between and, in turn, prevents dust from sneaking in. Plus, the magnets are sealed with ultimate strength to ensure that they never fall off. 
The anti-tear fiberglass material of the screen is also very strong, which enhances its longevity to a great extent. In fact, its strength is 10 times that of the polyester material used in the traditional screen doors, and it resists rust, fire, staining, and corrosion like a pro. 
We even loved the 0.059-inch dense grids of the meshing, which let fresh air and sunlight into the room, thereby keeping the comfort intact. And that's not all; you get a beneficial lifetime warranty with this magnetic screen door, so you can always contact the manufacturer in case of any issue. 
What Could've Been Better?
A downside of going for this screen door is that it's much heavier than most other models. Hence, handling it during installation and taking it down might be a bit tiring. But we were quite pleased with its performance otherwise. 
Pros
Facilitates automatic opening and closure

Fiberglass material enhances its longevity

Resists rust, fire, staining, and corrosion

Keeps the comfort of the room intact
Cons
Much heavier than other models
Fitting all door frames with dimensions of up to 34 x 82 inches, this Megamesh magnetic screen door is a heavy-duty solution to get rid of bugs quickly and easily. Even the smallest of them won't stand a chance after this model is put up, and it also requires minimal maintenance in the long run.
Why Did We Like It?
Firstly, the quality of polyester mesh used in this screen door is at par with some of the most high-performing models out there. Constructed using a superior manufacturing procedure, it is least likely to be damaged due to regular use. 
Plus, the door can be put up easily with the metal tacks included for suspension and the strong velcro strips provided separately for the two sides and the top. And the process is simplified further with the inclusion of an easy-to-follow video tutorial in the package. 
Speaking of the closure mechanism, that's quite efficient as it consists of long 4-inch magnets sewn into the seams so that the mesh snaps shut quickly. Beyond that, the brand offers users a beneficial money-back guarantee of 1 year. 
What Could've Been Better?
This screen door may sometimes be blown open by strong winds, so you would need to close it manually at that time. But you must also note that this issue may not be experienced by all users. In fact, this model delivers a quite satisfying performance in securing a room. 
Pros
Highly durable polyester mesh

Can be put up easily

Snaps shut quickly

Offers a money-back guarantee
Cons
May be blown open by strong winds
This extensively tested model from Wolf & Moon lets you enjoy full-fledged protection from pests round the year. It is also ideal for use during barbeque parties and other get-togethers at home as it facilitates easy entry and exit for all. Packed with a couple of effective features, this screen door is available in 14 sizes.
Why Did We Like It?
If you want a magnetic screen door for an odd-sized door frame, then this one would be the perfect choice. Equipped with effective hand-adjustment tunnels at the top, it lets you customize the installation easily as per your needs.  
We even found the polyester material of the mesh to be very durable as it can withstand the ravages of regular use quite well. Furthermore, the heavy magnets sewn into the middle and bottom portions enable automatic closure behind adults, kids, and pets alike. 
In fact, this feature makes it much more convenient and safe to use in comparison to the costly and annoying custom-made screens. And that's not all; you can use this model for sliders and French doors as it fits them perfectly and works equally well.
What Could've Been Better?
This model weighs slightly more than other magnetic screen doors, which makes it a bit tiring to handle on your own. So, it's best to take the help of someone else while putting it up. Apart from that, we didn't face any other issues with this model. 
Pros
Suitable for odd-sized door frames

Polyester material is highly durable

Enables automatic closure

Can also be used for sliders and French doors
Cons
Weighs slightly more than other models
Provide adequate protection from pests and also keep your doorway stylish with this model from Sentry Screens. Offering a slew of convenient features, it has been appreciated by many customers across the country and also comes at a budget-friendly rate. So, let's move on to learn more about this screen door.
Why Did We Like It?
The 60g fiberglass screen of this model sets it apart from many others on the market as it's perfect for high-traffic areas and also much more durable. Thus, you are sure to get a long-lasting and consistent service out of it. 
Another big advantage is that the heavy-duty magnets fitted all along the reinforced edges are 65% more effective than the average models out there. As such, the door closes much faster and seals more tightly, withstanding the effect of stronger breezes efficiently. 
Coupled with this is a set of six 20g weights fitted in the bottom hem of the screen that further enhance its wind resistance. You will also be glad to know that this model has been approved by the US military and is widely used in its base camps in different countries.  
What Could've Been Better?
Although most customers appreciated its performance, they pointed out that there weren't enough screws included in the package and the velcro strips were not durable enough. As such, you would need additional screws for installation plus the velcro might have to be replaced within a year of the purchase. 
Pros
Fiberglass screen suitable for high-traffic areas

Closes much faster and seals more tightly

Offers good wind resistance

Approved by US military
Cons
Velcro not durable enough
Our next pick for you is this screen door from Aloudy, suitable for elongated entryways and French doors. It offers a considerably good performance in keeping away pests and letting fresh, healthy air into any room. You can get this model in two sizes viz. 36 x 82 inches and 36 x 98 inches.
Why Did We Like It?
This model gets its strength from the high-quality velcro strips for the sides and the top included in the package, which attach to the door frame with great firmness. These strips also make the installation simple and rule out the need for any expertise or tools. 
Added to this, the polyester mesh is among the strongest you will find out there and has powerful magnets stitched into its seams with utmost perfection. This helps keep the room free from pests and excessive dust by ensuring perfect closure each time. 
Children and pets can also move in and out with ease and never affect the screen, thanks to the lightweight nature of the door and its great overall strength. 
What Could've Been Better?
We were a bit disappointed to find that there was no information provided regarding the warranty for this model. So, it would be best to contact customer support to enquire about the warranty if you decide to go for it. 
Pros
Velcro strips attach with great firmness

Simple and tool-free installation

Ensures perfect closure each time

Lets children and pets move in and out with ease
Cons
No information provided regarding the warranty
Searching for a good-quality screen door for dogs that can be fixed to an existing magnetic screen door or window? Towards the end of our list, here's a model from OWNPETS that fits the bill nicely. It ensures the canine member in your family never finds it difficult to move through the door or doesn't accidentally damage any of the doors.
Sale
Why Did We Like It?
Notably, users can choose between two different sizes of this pet screen door, viz. 16 x 14 inches and 11.4 x 9.4 inches. Both these variants are designed in such a way that your beloved pet never feels uncomfortable while moving through them, and the inner door is also very easy to push.
What's more, it functions with a self-closing mechanism whereby the built-in magnets automatically close the inner door after your pet leaves. Door locks are also provided on the bottom corners to prevent your pets from venturing outside when they are unsupervised.  
In addition, you can install the door quite easily as the complete instructions are included in the package, and all the required tools are provided therein. 
What Could've Been Better?
The mesh of this screen door is made from relatively inferior material and hence might require more frequent cleaning. Actually, the dust from your pet's paws sticks to the mesh easily and forms a thin layer over it, which needs to be removed at least once a week. 
Pros
Available in two different sizes

Automatic closure

Door locks ensure you pet's safety

Provides a longer service life
Cons
Mesh made from relatively inferior nylon material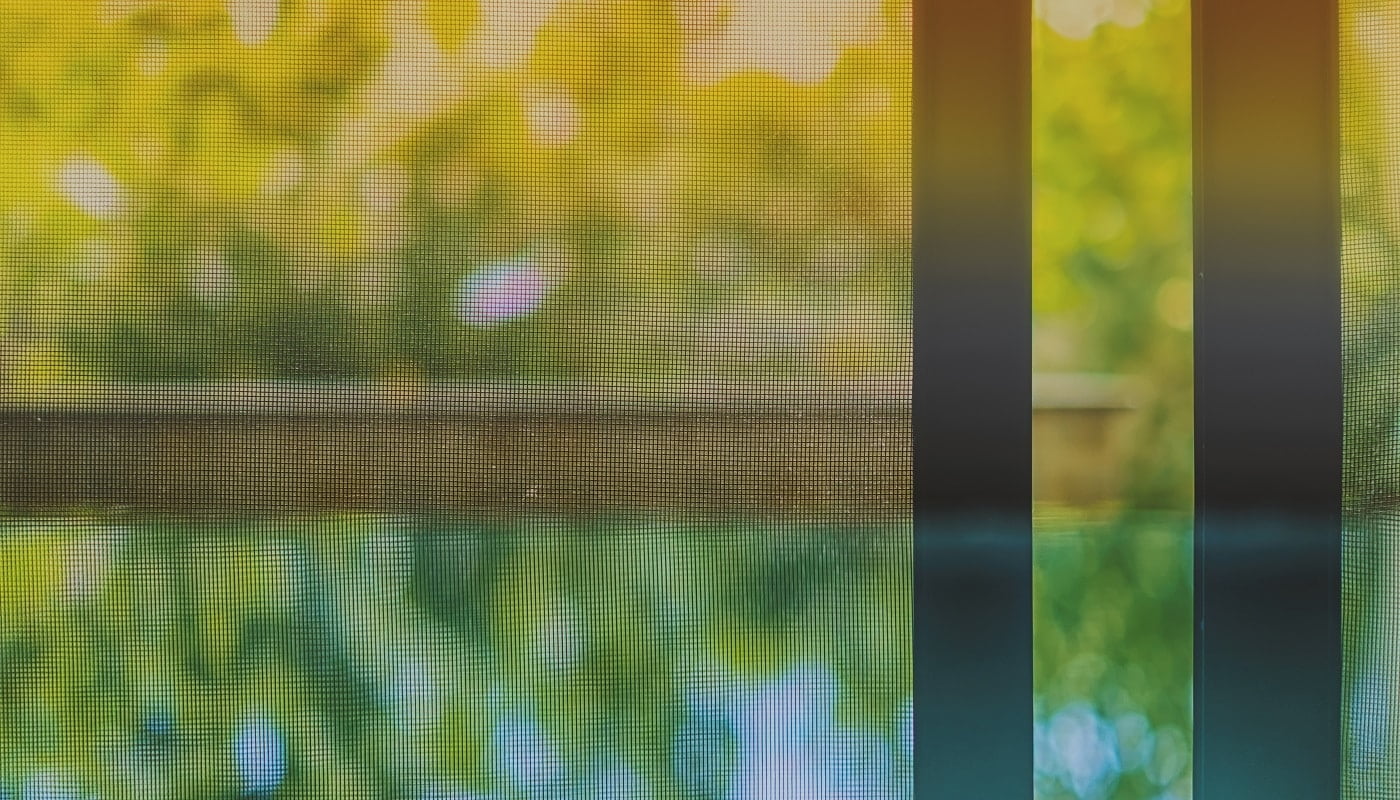 Magnetic Screen Door Buyer's Guide
To choose a magnetic screen door wisely, keeping in mind some features characteristic to these doors are essential. Making a choice only by glancing through the specifications of some high-performing models may fetch you only partial results. So, here we'll be discussing some key points that you need to consider before proceeding to buy a magnetic screen door. 
Sizing 
When it comes to replacing windows and doors, measuring the dimensions of the frame is a primary requisite. This ensures that the chosen model provides the desired protection from pests. So, at the start, remember to measure the length and width of the door frame to determine the accurate size you will need. 
While some brands offer only one size, most others come in multiple dimensions. Here, you should note that if the door at your home has an odd size that falls between the standard sizes, going for a larger model will be best. You will only have to adjust the dimensions so that it fits nicely to the door. 
Fasteners Used
These doors have multiple fasteners to hold it closed and to keep it fixed on the frame. Magnets are mainly used for closing both sides of the door, while tacks are installed on the door frame to enhance the strength of the structure. 
A third type of fastener is a hasp, which is fixed on either side to prevent the door from being opened by strong winds. Keep in mind that while magnets are the primary fastening components used in all screens, tacks and hasps are available in select models. 
Materials
The mesh of a magnetic screen door is primarily made from either polyester or fiberglass. However, ABS plastic is used in some models to provide greater durability. And with regards to the frame material, wood and metal are used in the majority of models. 
A screen door with a fiberglass mesh will be most suitable for heavy-traffic areas as this material is relatively more durable than polyester. Also, such a mesh facilitates better air circulation. But a polyester mesh is a more affordable option, lets in greater sunlight, and is easier to see through. 
On the other hand, a door frame built with metal is more durable and weather-resistant than a wooden one.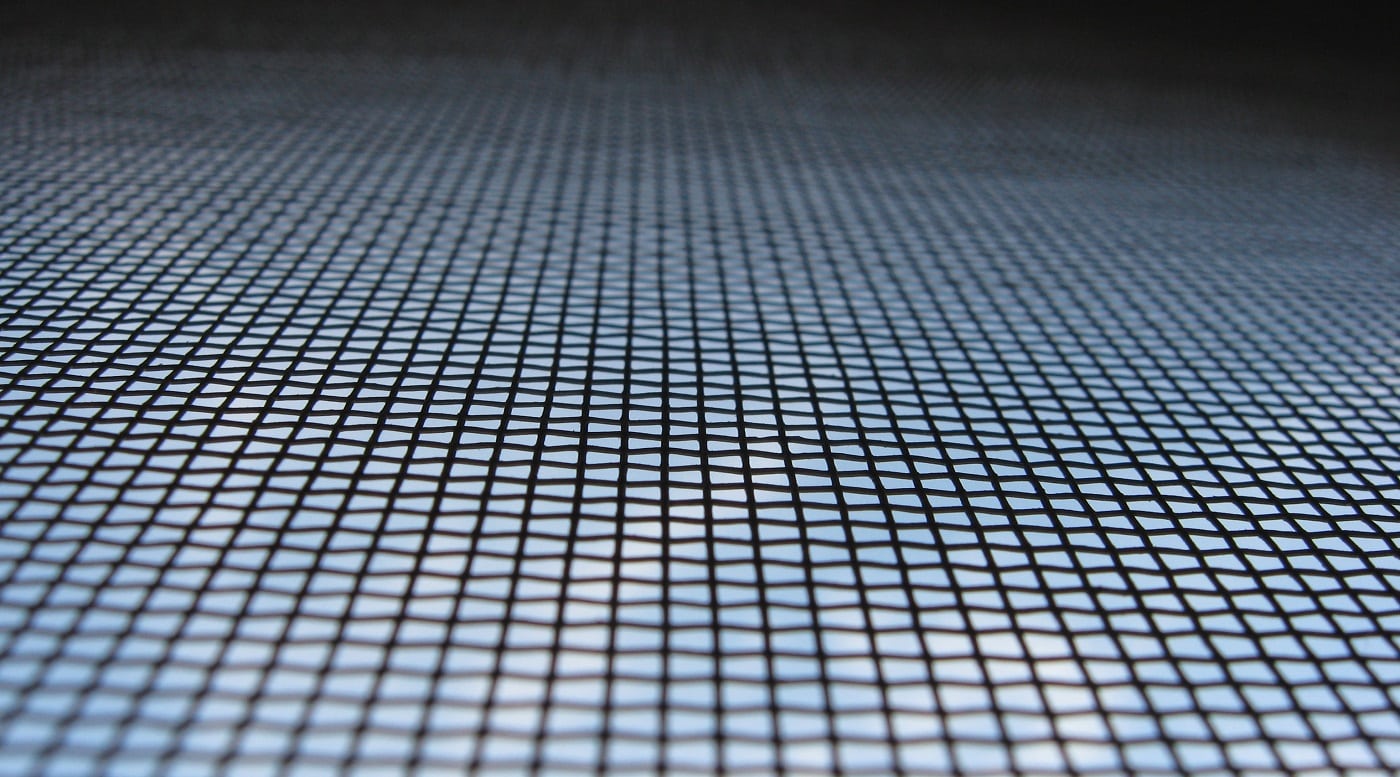 Verdict
So, that was all about the most efficient magnetic screen doors available right now. We hope you enjoyed reading this guide as much as we enjoyed testing and reviewing the different models. Now, it's time for you to choose a suitable screen door, so go ahead!
But before we wrap up, here's a quick recap of our favorites from the list. If you prefer to go for a screen door with a fiberglass mesh, the MAGZO Magnetic Screen Door will be the perfect choice to go for. On the other hand, the AUGO Magnetic Screen Door is the best budget buy in our opinion. 
Agree with our verdict? Let us know in the comments section down below. Till next time, take care. 
Related Articles
10 Best Fingerprint Door Locks