''Give light, and people will find the way'' is what your patio would say if it could speak!
However, there can be multiple reasons why you have put that task on hold, with the biggest one being racked up electric bills. And that's where low voltage landscape lighting comes into the picture. So, now is the time to get one! But we're not going to end only with that advice.
Since there are hundreds of options available out there, we take it upon ourselves to introduce you to the top names that are making the right noise. Hence, we've narrowed down the 13 best low voltage landscape lightings out there on the market. 
Now, without any further ado, let's begin!
Best Low Voltage Landscape Lighting
IMAGE
PRODUCT
DETAILS

Our Top Pick

Our Top Pick

GreenClick Landscape Lighting

300 lumens output
360-degree adjustable head
IP65 construction

VIEW LATEST PRICE →

ZUCKEO 6W RGB Remote Controlled LED Landscape Lighting

600 lumens output
Memory function
Flashing mode

VIEW LATEST PRICE →

MEIKEE 7W LED Landscape Lights

Waterproof construction
Flexible angle adjustment
Adjustable head

VIEW LATEST PRICE →

Hypergiant 12W LED Landscape Lights

850 lumens output
Triple water-resistant body
Versatile application

VIEW LATEST PRICE →

Hypergiant 8 Pack 7W LED Landscape Lighting

800 lumens output
Compatible connectors
Warm white light

VIEW LATEST PRICE →

Doluck 4W LED Landscape Lighting

Energy-efficient bulbs
Heavy duty aluminum construction
Maintenance-free

VIEW LATEST PRICE →

Hykolity 8 Pack Low Voltage LED Landscape Spotlight

80% energy saving
Weather-resistant design
Adjustable head

VIEW LATEST PRICE →

SUNVIE 12W LED Landscape Lights

900 lumens output
90-degree beam angle
Rotatable head

VIEW LATEST PRICE →

Lumen Logic 12V Brass Mini Spotlight

Solid cast brass
GU4 LED bulb
Adjustable glare guard

VIEW LATEST PRICE →

Streno Home Paradise Low Voltage Path Light

360-degree display
Incandescent light bulb
Weather-resistant

VIEW LATEST PRICE →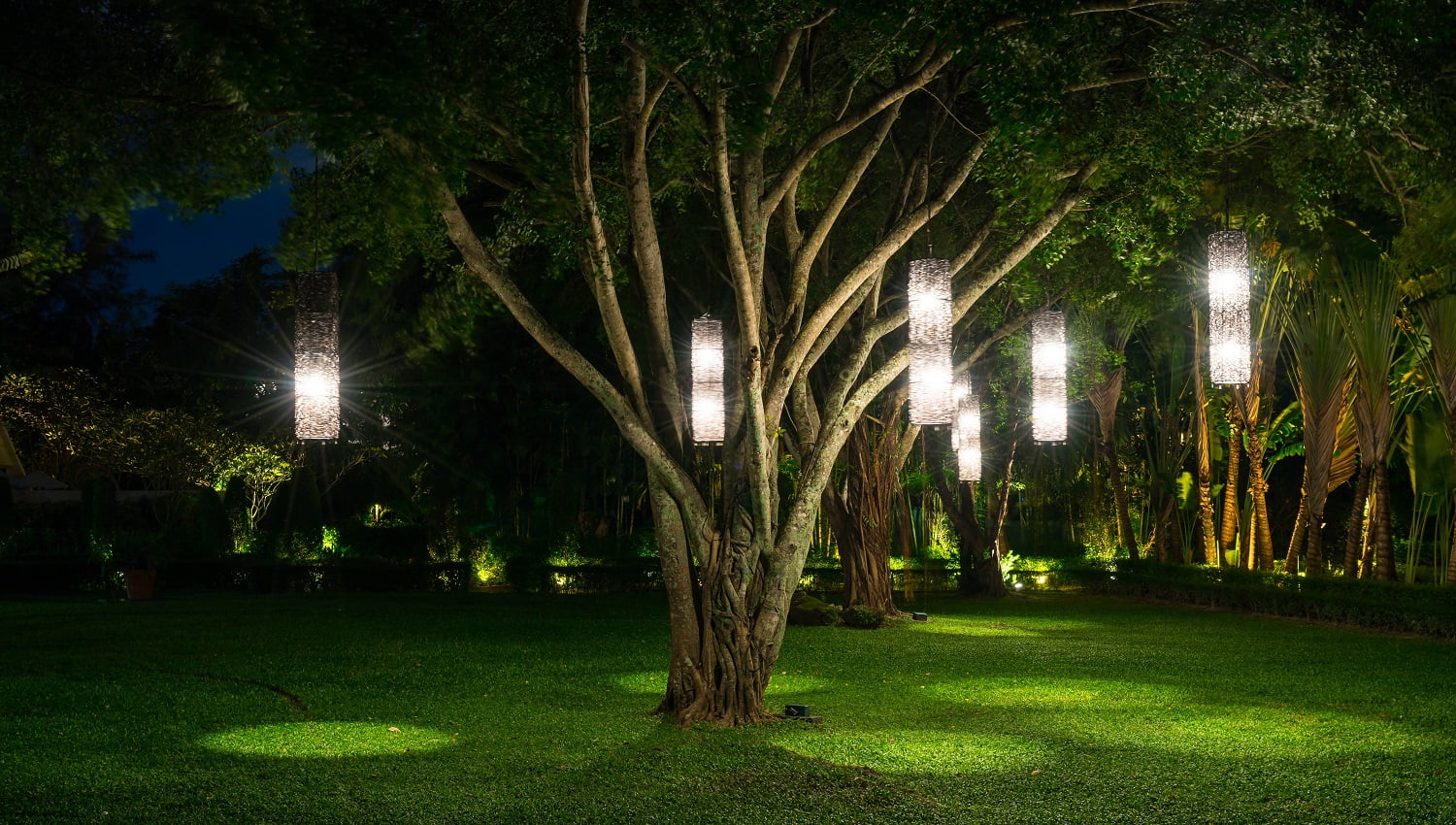 The GreenClick Landscape Lighting has earned a reputation for its high-quality design and efficient power consumption. With a simple construction and convenient setup, it definitely makes for one of our top recommendations of the day. Plus, the pocket-friendly price won't burn a hole in your pocket.
Why Did We Like It?
As pleased as we were with the first impression, the positive customer feedback made us want to try this product even more. For starters, the unit consists of four 12 volt plug-in lights, with each LED offering a 300 lumens bright output. These have a much stable light stream compared to other solar garden lights. 
Moreover, the 360-degree adjustable head means that you can choose from different light positions, be it for the wall, trees, bushes, or any other part of the garden. The warm yellowish hue is bound to enhance the charm of your landscape.
Coming to the wire distribution, the total length is about 15 meters, while the portion between the plug and the first light is about 6 meters long. After that, the length of the wire between the lights becomes 3 meters so that the entire setup can cover a larger area. 
But if you need to cover even more space, you can add DC extension cords between each light. On top of that, the unit can be extended for transforming into a 6-in-1 or 8-in-1 landscape light variant. 
The thick IP65 aluminum construction makes the lights waterproof, while the glass lens prevents the LED bulb from dirt and damage. Just position the lights and plug in the 12V adapter, and you're done!
What Could've Been Better?
Nothing except the adapter. Since it's not waterproof, make sure that you don't expose it to the rain. In some cases, users may have to employ extension cords to keep it in a safe position. However, that in no way is a deal-breaker for us!
Pros
Long-lasting and bright lights

Efficient heat dissipation and corrosion-resistant

Hand-adjusted nuts for simple installation

45-degree beam angle
Cons
Adapter is not waterproof
Next up, we have the Zuckeo 6W RGB Remote Control LED Landscape Lighting. With multiple color variations and a powerful light stream, this set can be the perfect addition to your outdoor setup. Plus, the hassle-free installation will appeal to first-timers and experienced users alike.
Why Did We Like It?
One of the first things that grabbed our attention was the color variation on offer. The set has 8 color changing RGB LED lights, and you can choose from among 16 colors, thanks to the pair of remote controls. Not only that, they are also integrated with a memory function, meaning the lights go back to the same color as they were before the power shutdown. 
Since the lights essentially feature a spotlight design, the removable heads can be rotated in almost any direction for illuminating the desired area. Be it the deck, fence, trail, wall, or trees;  the 90-degree beam angle is ideal for all areas in the backyard. 
And if you're planning to host a party, then the flash and strobe modes are bound to amp up the ambiance. On the other hand, the fade and smooth modes are more suitable for regular use or weekend dinner dates. So, count the brownie points!
Much like its predecessor, each light features a combination of thick IP66 aluminum body and lens cover for optimum weather protection. Lastly, the set is covered under a 3-months replacement guarantee and 1-year warranty.
What Could've Been Better?
Although you can easily connect the Zuckeo 6W RGB Remote Control LEDs to an existing lighting setup, the set doesn't come with extra low voltage wires or a transformer. That said, buying them separately won't cost a lot. 
Pros
Adjustable brightness

Service life is up to 30,000 hours

Can be used with 12-watt or 24-watt transformer

Each light can be configured to have a different color
Cons
Doesn't include extra wires and transformer
The Meikee 7W LED Landscape Lights are regarded as one of the best pathway lights, and as such, finds a mention on our list. With a beautiful white warm hue, this set can be used for both security and décor purposes.
Why Did We Like It?
Firstly, we were quite impressed with the robust structure, which predominantly features a thick aluminum body. Other than that, the lamp cap, spike, and lens cover are made from an anti-corrosion polycarbonate lamp material, thereby ensuring maximum weather resistance and long service life.
Moreover, the eight 7-watt LEDs produce a combined output of 800 lumens that illuminate the space without being too harsh on the eyes. In this regard, we'd also appreciate the warm undertone of the white light. And the best part is that even with continuous use for a few hours, the lights didn't feel hot to touch. Therefore, they are safe for kids or pets to play around.
Additionally, the 270-degree rotatable light heads can be adjusted for target illumination if needed. The quick installation mechanism will come in handy for first-timers, where all you need to do is attach the stake to the base and insert the spike stand into the surface. 
Overall, the Meikee 7W LED Landscape Light comes across as a cost-effective option for those looking to get a mono-light setup.
What Could've Been Better?
Similar to the Zuckeo 6W RGB Remote Control LED Landscape Lighting, this product doesn't come with extra wiring or transformers. You may also need crimp-ends for connecting the power cord to the mainline, so we'd suggest having some in the vicinity before installation.
Pros
45-degree beam angle

IP66 waterproof body

First class LED COB chip

Anti-rust and anti-corrosion parts
Another one of our top recommendations is the Hypergiant 12W LED Landscape Lights. Sporting a robust construction and bright light beam, it serves multiple purposes to revamp your backyard. Besides, the breezy installation guarantees optimum user-convenience.
Why Did We Like It?
We were quite intrigued by the triple water-resistant construction and decided to give it a try. To our delight, the claim didn't disappoint us. Apart from the sturdy aluminum structure and durable glass lens cover, the lights also have an IP65 waterproof coating to deliver on its promise. 
Now, coming to the most important aspect, this light setup consists of six 12V units, each of which is capable of producing bright, white light. While the 90-degree beam angle facilitates target lighting, the 270-degree adjustable heads allow you to convert them into a floodlight for more illumination. Furthermore, the working voltage is compatible with most low voltage lightings in case you need to expand the setup.
With a service life of over 20,000 hours, you don't have to worry about switching them off while you're on a mini-vacation. And in case of any damage, feel free to avail the 2-year warranty of 6-month accessory replacement guarantee.
What Could've Been Better?
Considering that the pack has 6 LED lights and doesn't come with a low voltage transformer, we feel that the price is a tad bit more than what we would've liked. However, its top-notch quality compensates for the extra bucks in the best possible way.
Pros
No tool installation

Warm color temperature

Spiked stands just need to be inserted into the ground

Stable beam throughout
The impressive performance of the Hypergiant 12W LED Lighting compelled us to try a second variant, so here we are with the 8 Pack 7W LED Landscape Lighting. Not only do they cover more area in the backyard, but you can also decide on the pattern of installation.
Why Did We Like It?
The Hypergiant 12W LED Lighting is the brand's newest update with emphasis on enhanced brightness and ease of installation. And with an 800 lumens output, it's safe to say that the first purpose is decently fulfilled. Likewise, the included connectors cut down on installation efforts, virtually turning anyone into a DIY-enthusiast!
Aside from that, the COB LED lights have a color temperature of 3600K, which produces a warm white color suitable for patios, pathways, backyard fences, trees, shrubs, and so on. With a 12-24V AC/DC working voltage, you can expect it to fit most low voltage landscape lightings. Thus, expansion isn't an issue.
Like all other names on our list so far, these lights aren't deprived of adjustable heads. In fact, with a 270-degree rotation, you can turn in any direction. In addition, each light is equipped with a 20-inch cord that's long enough to connect to a distant power source. While we opted for the 8 pack set, you can also try the 16 pack variant for larger areas.
What Could've Been Better?
The brightness may become too overbearing at times, especially if you step out of a dark room or the car at night. In that sense, we'd have liked the lights to come with a dimmable mechanism. 
Pros
Quick fastlock connectors

45-degree adjustable beam angle

IP65 waterproof exterior

Anti-corrosion lamp cap
The Doluck 4W LED Landscape Lighting is a premium product from the brand that takes care of your outdoor lighting requirements. Equipped with eco-efficient LED bulbs, this versatile setup won't add to your electric bills.
Why Did We Like It?
Before we get into the deets, here's some quick appreciation for the elegant appearance! Owing to the die-casting aluminum build, each fixture performs just the right amount of heat dissipation to prevent overheating. But if that's still not enough, we bet the high-temperature silicone O-ring and tempered lens glass will do the job. 
Finished off with a beautiful satin powder coating, they may well double up as the ideal decor for your patio!
But what we loved the most are the 4 watt MR16 LED bulbs that are designed to give off the perfect brightness (320 lumens) for a cozy environment. Additionally, the warm temperature of the white color makes for powerful security lights. Being mountable, you can easily take them off for replacement purposes.
Unlike metal spikes, the robust ABS ground spike negates rusting while maintaining a firm hold even with constant adjustment of the fixture heads. If premium pricing isn't a problem, then the Doluck 4W LED Landscape Lighting is worth considering.
What Could've Been Better?
Honestly, we are a bit bummed out that the pack misses an extra low voltage transformer at this price. While buying one isn't a herculean task per se, we really aren't looking forward to accessory charges.
Pros
Safe installation for DIY projects

Cost-saving, replaceable LED bulbs

270-degree adjustable light heads

Adequate heat dissipation and absorption
Cons
Expensive

No extra accessories
Almost halfway through the list, and the Hykolity 8 Pack Low LED Landscape Spotlight makes a deserving entry. It's super affordable price tag is the ideal match for those looking to illuminate their outdoor space on a tight budget.
Why Did We Like It?
Similar to the Meikee 7W LED Landscape Lights, these 7-watt lighting fixtures come with integrated COB chips that provide optimum brightness without consuming tons of energy. As a result, the structure doesn't get heated up, making them last longer even with regular use.
Since they come assembled, you don't need to rack your brain for installing them in the backyard. Using the included spikes, insert the lights into the ground to the point where they don't feel shaky. Furthermore, the color-coded power cords aid quick setup. Just connect the white cable to the positive and the black one to the negative port of the transformer.
For its relatively affordable pricing, we were surprised to see that the brand doesn't miss out on an adjustable head design. The 270-degree rotation is as good as some of the more premium-priced models.
Last but not least, users get a year-long guarantee for defective parts under normal use and installation.
What Could've Been Better?
Some users have reported that some lights don't receive enough power, while others have complained about a complete set of non-working fixtures. Thus, the ultra-affordable price may have come at the cost of poor quality.
Pros
Die-cast aluminum body

Tolerates rain and humidity

Energy-efficient bulbs

Hassle-free installation
The Sunvie 12W LED Landscape Lights features a simple yet efficient design that can produce a super bright output to light up all corners of the yard. Besides, you can use it as a pathway, tree, or flag lights.
Sale
Why Did We Like It?
Without a doubt, the high lumen output made us want to try the product at first glance. In tandem with a low working voltage of 12V, this setup can be powered with the usual household circuit. In addition, the COB bulbs ensure maximum energy efficiency for reduced operational costs.
The seamless installation process essentially features three simple steps. Firstly, securely attach the light fixture to the included spiked stands. Next, mark the areas and insert the stands to cover the desired area. With a stable performance and long life span, it'll be long before you search for replacements.
The 270-degree adjustable head is fully complemented by a combination of sturdy aluminum body and glass lens cover. Apart from ensuring stability, it helps the structure withstand rainy and snowy weather for round the year utility.
What Could've Been Better?
We aren't very sure about the waterproof design as few fixtures allow water to seep through during rain. To counter this, we suggest using some clear silicone sealant to firmly seal the glass to the frame. Also, the holding brackets appear to be rust-prone.
Pros
Straightforward design

Bright, warm light

90-degree beam angle for spotlighting

Constant, no flicker output
When it comes to low voltage landscape lighting, Lumen Logic is a name that needs no introduction. And its 12V Brass Mini Spotlight is a good example to justify this reputation. Featuring a sleek design and warm white light, it comes across as the right choice for spotlighting.
Why Did We Like It?
This stand-alone fixture gave us a much-needed break from landscape lighting sets. So, brownie points awarded! But that's not the only reason why this product finds a spot on our list. Perhaps its biggest advantage is the high-quality cast brass construction that assures longevity like nothing else without compromising on looks.
Furthermore, the 3W GU4 bi-pin LED bulb produces about 300 lumens, which is enough to light up the patio or walkway. Beyond that, the adjustable glare guard facilitates adjusting the light beam for the desired outcome. For instance, a broader beam can replicate a floodlight-like effect, and a narrower beam will help accentuate the features.
Just like the Doluck 4W LED Landscape Lighting, the bulb can be replaced for more illumination. You can also decide the aiming direction with the smooth knuckle located just below the light head. 
Lastly, its moderate height of 4.5-inch will come in handy if you plan to conceal the structure behind stairs or bushes. Considering its reasonable price, there are hardly any more features that we could've asked for. 
What Could've Been Better?
Since the SPTT-1 lead wire is only about 4 feet long, you may have to use additional wiring to connect it to the power source. Also, it may be helpful to know that the 3W bulb is meant for subtle illumination, but you can always change it to get more light for security purposes.
Pros
40,000 hours lamp life

Flat clear glass lens

Pre-stripped copper lead wire

Backed by a lifetime warranty
Cons
Lead wire is slightly short
If full metal bodies aren't your thing, then our next recommendation might suit your preference. The Paradise Low Voltage Path Light sports a sturdy plastic construction that adds a touch of old school charm to your patio.
Why Did We Like It?
The Paradise Low Voltage Path Light may not have a very polished first-look but is an effective option nonetheless. To begin with, the heavy duty plastic construction consists of a two-tier design that somewhat compensates for its modest brightness of 20 lumens. Another thing that works for the cause is the 360-degree coverage that ensures proper light distribution.
Much like the Hypergiant 12W LED Lighting, this unit comes with an easy-clip connector, which makes it easy to mount and unmount the wire if you want to move it around. Likewise, the light head has an ergonomic snap-fit design with sizable pressure points for trouble-free installation.
The weatherproof design is further reinforced with an anti-rust coating that prevents moisture from accumulating on the inside. With low maintenance and power intake requirements, this unit is a viable alternative for some of the premium-priced landscape lighting sets.
What Could've Been Better?
In our opinion, the biggest problem is that there's a hole in the stake through which the wire enters the post. Not only can this gap allow water to seep in, but it can also lead to insect infestation, eventually damaging the internal parts.
Pros
Tool-free installation

Warm white light

Resistant to sun and UV damages

Corrosion-resistant stake
Cons
Internal parts are prone to damage by water or insects
As we near the end of the list, the Leonlite 12-Pack LED Landscape Pathway Light finds an honorable mention. The blend of a rugged aluminum casing and bright LED bulbs make for a high-performing landscape lighting set.
Why Did We Like It?
First things first, this ETL listed lighting set has a low AC/DC 12V low output voltage, making it safe for children and pets. Moreover, the durable die-cast aluminum frame ensures proper heat dissipation, which correlates to prolonged service life.
Moving on, the 6 superior quality LED chips have an output of 94 lumens with a warm color temperature of about 3,000K. Besides, the upgraded lens facilitates evenly balanced and glare-free lighting that is soothing to the eyes. And with a 90+ CRI rating, these lights don't dominate the natural color of the surroundings.
Since the stake will always be in close contact with the ground, its IP65 waterproof build prevents the formation of moisture and rust. 
Last but not least, the 4.9 feet long power cord and 24 wire connectors aid hassle-free installation.
What Could've Been Better?
Although we've nothing against the quality, a low voltage transformer is the least that we can expect, given its upscale pricing. Also, you'll need to purchase extra wiring in case you plan to lay out a parallel connection.
Pros
40,000 hours lifespan

Suitable for wet locations

360-degree coverage

5-year warranty
Cons
Low voltage transformer not included

Very expensive
The Hykolity 6 Pack Low Voltage LED Landscape Pathway Light is a robust, long-lasting, and easy to install set that's suitable for almost any outdoor space. With incandescent LED bulbs, they provide adequate energy-efficient illumination.
Why Did We Like It?
Having tried a Hykolity unit, we were eager to see what this product brings to the table. And we are decently satisfied with the performance. For one, the integrated 2-watt incandescent LED bulbs have a brightness of 150 lumens with a warm color temperature of 3,000K. In addition, the 139-degree wide-angle beam casts a soft light on walkways, patios, trees, shrubs, and so on.
Its mushroom-like design boasts of an aluminum hat that doubles as a protective shield and heat dissipator. Even with 6 hours per day run time, you'll barely feel the structure getting hot. Similarly, the cleated heavy duty stake cut down on installation efforts- just mount the fixture, insert it, and forget it!
Lastly, the tough cast-aluminum construction can withstand extreme weather conditions, be it rain or snow. And with a 5-year guarantee, you can count on the brand to cover a majority of  damages and shipping costs for replacements.
What Could've Been Better?
Much like a couple of our other recommendations, the expensive pricing can become a constraint for potential buyers. Plus, the integrated bulb design means you practically have to throw them away if the damage doesn't come under the warranty.
Pros
Quick-install wire connector

15-year lifespan in ideal conditions

15-inch power cable

Long guarantee
Cons
Pricey

Bulbs cannot be replaced
Comprising 8 super-bright, energy-saving LED landscape lights, this set from Innerwill has been a popular alternative for 50-watt halogen lights. The space-saving design can fit in the crampest of spaces, giving off a soft, warm white light.
Why Did We Like It?
First and foremost, the Innerwill 5W LED Landscape Light set has a multi-fitting design, meaning you can install the lights either on the ground or mounted on the wall. While the package includes 8 solid aluminum spikes for the former, the light head is equipped with three mounting holes for wall fitting.
Apart from that, the bulbs are integrated with first class LED COB chips for optimum lumen output. The 120-degree beam angle covers a considerable area, but you can always adjust the 210-degree rotatable head for customizing the illumination as required. Being extremely energy-efficient, these lights will save up to 80% on your electric bill so that you can use them continuously.
We also liked how the band has worked on the durability factor. Aside from the thick die-cast aluminum body and sturdy glass lens, these fixtures have watertight seals and pressure rubber gaskets to prevent water or dirt from depositing on the bulbs. 
Long story short, the set can be used for various applications like warehouse, garage, garden, patio, and billboards lighting. And if you're bored with mono-colored lights, the RGB color variant will be at your disposal for a few extra bucks.
What Could've Been Better?
It may be a challenging task to mount the lights on certain surfaces. In that case, you'll have to remove the brackets, mark and drill the holes on the wall, attach the bracket and then install the light. Other than that, we don't really have a lot to crib about.
Pros
No dim mode for longer lifespan

Can be used with 12V or 24V transformer

Rubber seal around wire exit

Prevents corrosion, rust, and cracks
Cons
Mounting may be time-consuming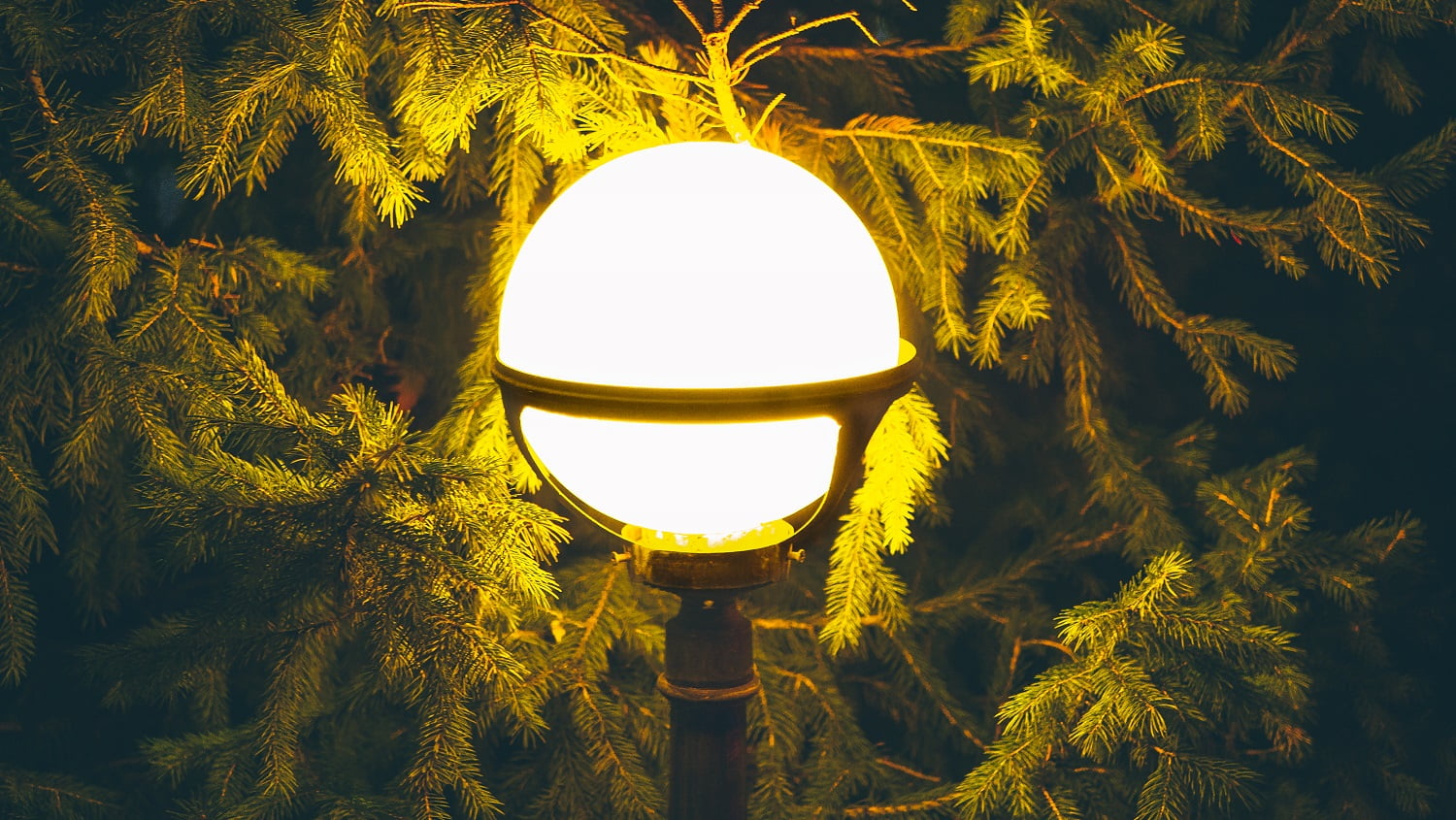 Low Voltage Light Landscaping Buyers' Guide
If you think knowing about the best options on the market is about it, then we want you to reconsider. Why, you ask? Well, without understanding your requirements, it's highly likely that you'll end up making the wrong purchase. And so that you have the right product, we've curated this comprehensive buyers' guide to highlight the factors that should be kept in mind.
Brightness
The numero uno specification to look into is the brightness. Sure, you'd want to light up the space to the best possible extent, but a bright light might not always suit your needs. 
Especially if you're considering illuminating the driveway, we recommend going for a subtle lighting set with a lumen output of about 300. This way, there'll be less visual interference when you're riding in or out of the garage. On the other hand, a brighter option (with 800 or more lumens) is appropriate for covering large areas.
Number Of Fixtures
You don't always have to opt for a set with more lights if you're planning to cover a big space. For example, you may even choose a set with 6 lights for big spaces, provided they have long power cords and the power source is in the vicinity. Fewer lights are also a good option for specific zone lighting.
However, if your backyard is a regular spot for parties and get-togethers, or if security is on the top of your priority list, we'd advise going for more lights.
Beam Angle
There's no rocket-science here- a wider beam has more coverage compared to a narrower beam. But the thing that you'd want to consider is that with broader beams, the light tends to get dispersed or faded. So, you may want to compensate for that with a higher lumen output or more bulb wattage. Generally, most homeowners choose the ones that have not less than 45-degree beam angle.
Some models come with an adjustable shade, which will come in handy for adjusting the angle.
Adjustable Head
Simply put, the adjustable head is a feature that transforms your landscape light into a spotlight with a simple turn. We highly suggest choosing a full 360-degree rotatable head to make room for unforeseen requirements.
Color Temperature
Without sounding too technical, a higher color temperature denotes a warm tone, which is more soothing to the eyes. Likewise, lower color temperatures produce a 'sharper' tone that's suitable for accentuating the nearby objects.
Transformer capacity
Low voltage landscape lightings generally use a 12V or 24V transformer, and most lights allow both. But some models may ask for only a specific transformer, so keep an eye for it.
Construction
Landscape lightings come in metal and plastic construction, with a thick cast-aluminum housing being the south after choice for the former. Whatever be the material, make it a point to look for features like weatherproof design, anti-rust, corrosion-resistant, and waterproof coating. More durability features mean a longer lifespan.
Quick Installation
Fastlock wire connectors are one of the best ways to ensure that you don't spend hours installing the lights.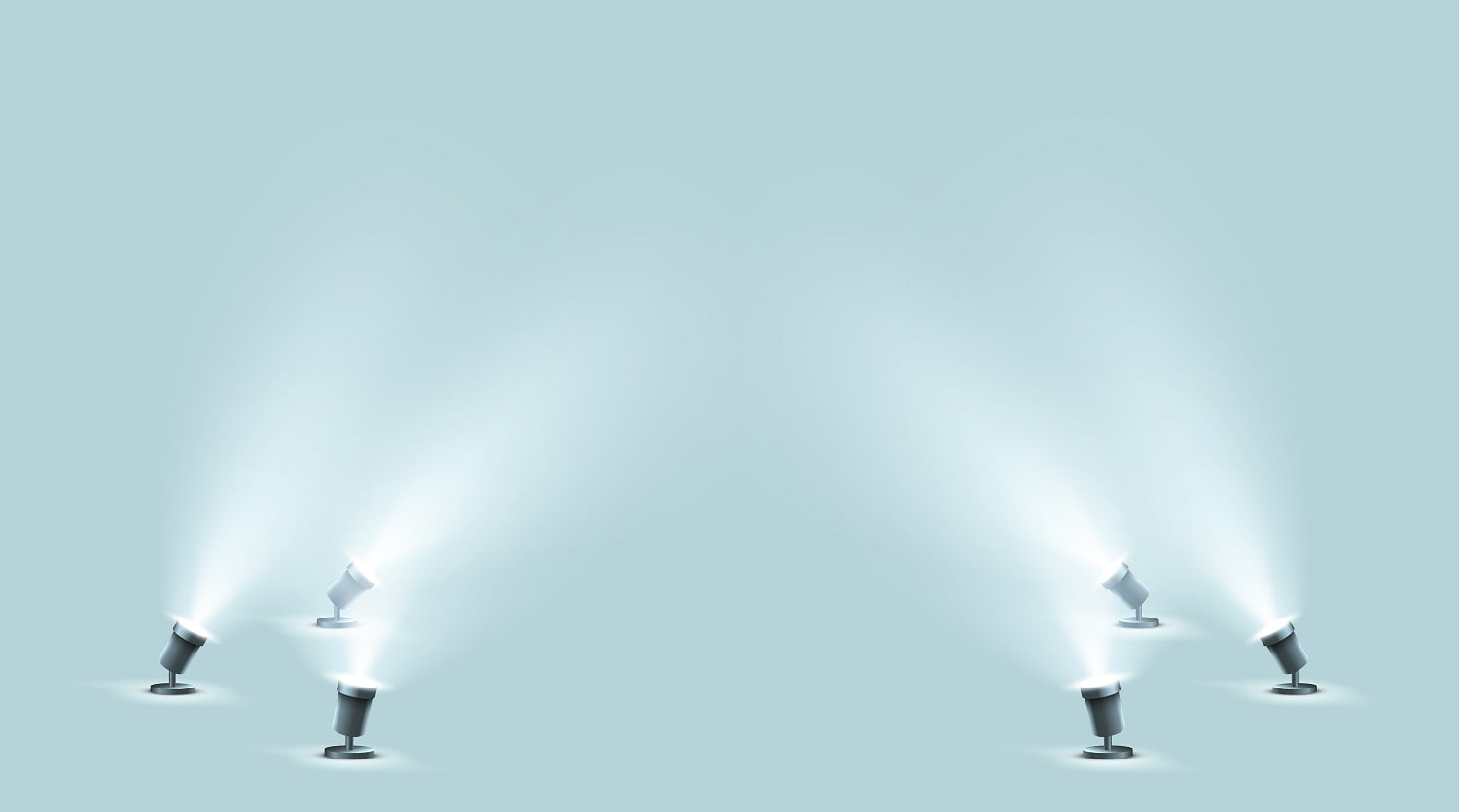 Verdict
Landscape lights are no longer a luxury-they have become a necessity for keeping your house safe. And let's just face it, who doesn't like their backyards to light up in the dark?
Hopefully, our recommendations and reviews have helped you pick the best option for your needs. But if you're still in two minds while processing all that information, allow us to assist you some more by naming our top 3 favorites.
With a colorful and bright display, the Zuckeo 6W RGB Remote Control LED Landscape Lighting stands on the top of the podium. And a close second is the GreenClick Landscape Lighting. Lastly, the Hypergiant 12W LED Landscape Lights, albeit expensive, have a long lifespan.
That brings us to the end of today's guide. We'd love to hear about your verdict in the comments section down below.
Adios till we meet again!
Related Articles
23 Shattering Beautiful DIY Rustic Lighting Fixtures to Pursue
13 Best Rated Solar-Powered Dusk to Dawn Lights  
13 Best LED Landscape Lighting Kits
16 Different Types Of Light Switches And Fixtures 
13 Best Solar Path Light Reviewed 
13 Best Solar String Lights for Sustainable Designs | Buyer's Guide
19 Best Pool Lights of 2022 Reviewed | Buyer's Guide
10 Best Solar Powered Shed Lights  
14 Best Christmas Tree Lights to Consider This Year
Learn How to Store Icicle Lights After Christmas
13 Brightest Light Bulbs For Garage 
13 Best Outdoor Motion Sensor Lights Today | Buyer's Guide
10 Brightest Solar Spot Lights for a Shiny Yard
13 Best Low Watt LED Bulbs Today Reviewed