Here are the top 5 picks to for the locking mailboxes you can get in 2022. They are evaluated on their build, storage space, materials, locking mechanism, and the amount of safety they can provide from the elements.
Best Locking Mailboxes of 2022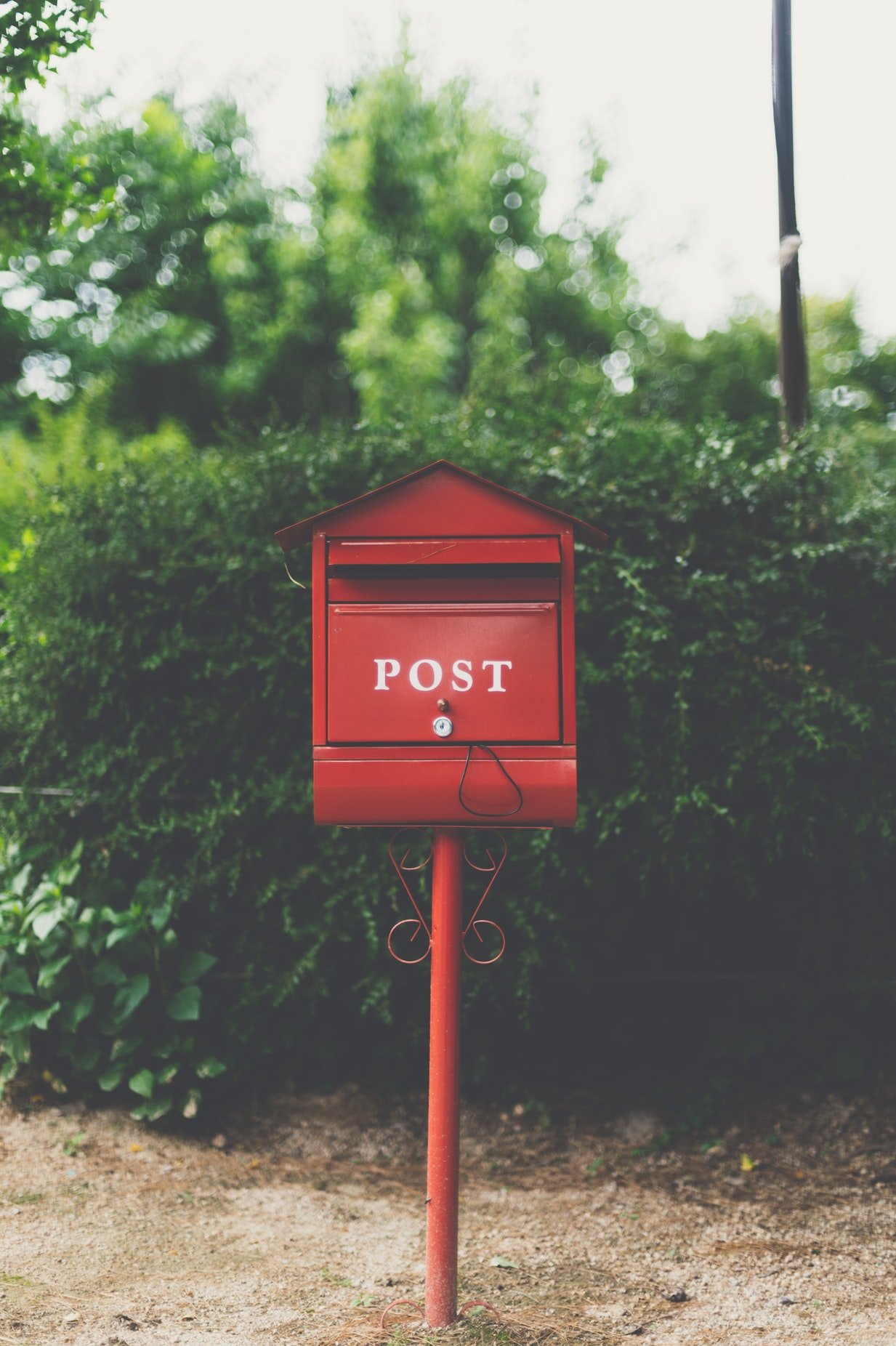 Gibraltar offers this medium sized, sturdy locking mailbox with a contemporary design. It is ideally made to sit on top of the mailbox post, flat and squat. It has an interior volume of 1450 cubic inches with a mail slot that measures 10 inches across and 1.75 inches high. It is able to accommodate envelopes that are thicker than usual.
Sale
The mailbox comes as a single unit, pre-assembled and simply needs to be mounted on a separate mounting plate. It's well built, with galvanized steel forming the core structure, covered with polypropylene plastic to make it rust resistant and more durable. The outside is also coated with an ultra-violet inhibitor, which helps it look good as new by saving it from sunlight and extending its life.
There is a magnetic latch that ensures the secure setting of the door, and an ultra secure cam lock that ensures the security of the contents of your mailbox.
Pros
Durable built

Concealed locking mechanism

Aesthetically pleasing
Cons
Locking arm holder is plastic

Needs to be installed perfectly leveled
A robust build, extra volume for mail, and a hard to break in system. If that's what you are looking for in your mailbox, then the Mail Boss 7500 is your thing. Made with galvanized steel, with powder coating for extra protection against sunlight, this mailbox is as strong as they come. With a capacity of 1706 cubic inch, it's big enough for a week's worth of mail.
Security wise it has a wafer tumbler lock, and a pick-safe latch. It also has a baffle door to prevent the theft of small packages. The safe comes with three keys. Another great feature is that it comes with a Fast-Trak mounting plate that can be fitted to posts of various types.
Pros
Efficient locking mechanism

Comes with all the installation accessories

Large space

Protected latch
Cons
Chances of rusting after a few months

Affixed plate makes it inconvenient for certain posts

Design makes it hard to fully utilize the space
If you frequently receive parcels, you might want to go for the 6200B-10 by Architectural Mailboxes. With it, you will have a 2256 cubic inch space enough for regular sized parcels. It has a fine finish with powder coating.
It is especially protective against moisture and dirt. The doors are lined up with rubber seals, which ensure that your mail is dry (protected from rain seepage) and dirt free. Also, it helps prevent corrosion inside the mail box.
The mailbox is made from a single metal piece of stainless steel. The parcel compartment has its own internal baffle. Locks and some internal items are made with zinc to prevent corrosion. It is also very easy to install.
Pros
Sufficient space for mail and parcels

Especially resistant against the elements

Durable and long life

Large receiving slot

Easy to install and comes with necessary parts
Cons
Look is very boxy

Too large a slot can be exploited by small hands

Larger deliveries can clog the hopper, making it hard to open the mail box
One of the strongest mailboxes available, the Mail Boss 7506 cannot be pried open even with a crowbar!
The thick and robust body is made with electro-galvanized steel, giving it superior protection against rust and looking worn. All the hinges are stainless steel so they won't rust over time. Its insides are lined with neodymium magnets, allowing its door to latch perfectly.
Internal space is 1760 cubic inches, enough for a few days of mail and small parcels. An advanced baffle door conceals the clip for any outgoing mail, adding an extra layer of protection against prying hands.
The lock is a reliable 12-disc wafer one. Three keys and all the necessary installation material is provided with the mailbox. In addition to the baffle door, the 14 or 16 inch galvanized steel body makes it one of the safest choices.
Pros
Extremely strong built

Very easy to install

Adequate space

Latch cannot be pried

Well protected against theft and vandalism
Cons
Not safe against rain, mail can get soaked

Space not enough for magazines

Key jamming issues can sometime occur
After going through a lot of locking mailboxes (We didn't really, they were all safely locked), we have chosen the Epoch 7106 Mail Boss as our top contender.
Sale
Three words can be used to describe the 7106: Strong, Secure and Huge. It has a capacity of 2375 cubic inches, ideal to keep your parcels and mail safe.
The body is made with 14 gauge galvanized steel and is powder coated. The lock and latch are very hard to pry open. The thick body prevents it from being vandalized. The door itself is 12 gauges thick and mounted on stainless steel hinges. The lock is a 12 wafer disc log.
This big boy is strong enough to withstand a crowbar. It is also waterproof, keeping your mail and parcels safe from rain and seepage. It comes with a mounting plate, making it easier to install.
Pros
Very strong and sturdy built

Easy installation

Very spacious

Waterproof

Very well protected against theft and vandalism
Cons
Too big and bulky

More space than needed for domestic use

Relatively expensive

Mail slot very narrow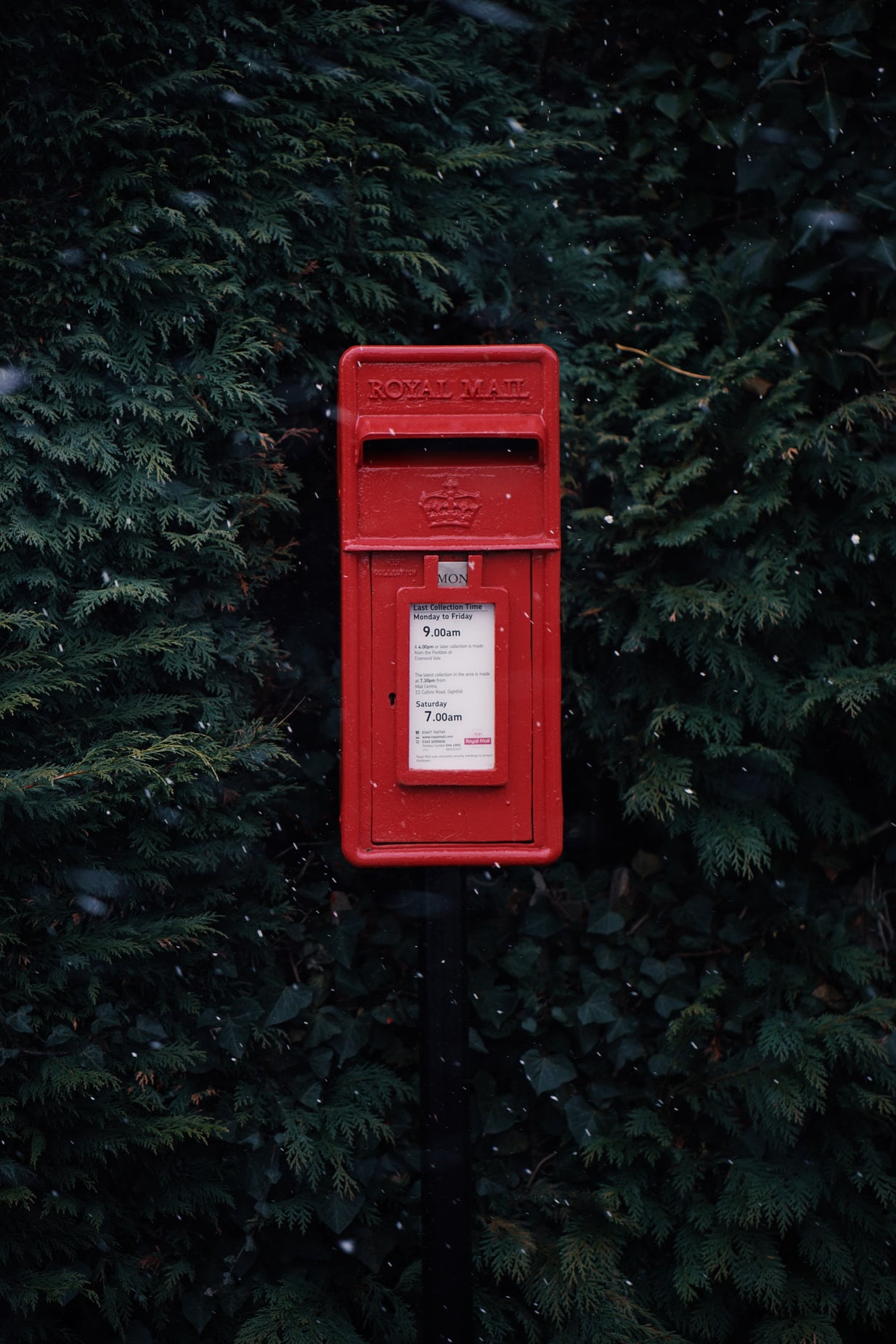 Best Locking Mailbox Buyer's Guide and Instructions
There are some purchases that can spin your head simply because there are so many options to choose from and so many factors to consider. Thankfully, a locking mailbox isn't one of them. You can easily choose a locking mailbox looking at four simple factors.
Security Features and Locks
The whole point of going for a locking mailbox is the security of your mail. So the first feature you should look for is the security that the mailbox offers. It is smart to go with mailboxes that either have a wafer tumbler locking system or a cam lock, as they both are relatively hard to pick.
You should also look for baffle doors and strong latches, so that people cannot pry them open. See that the insertion slot is not so big or so easily accessible that someone with small hands can reach your mail through it.
Manufacturing Material
The material your mailbox is made of is also very important. It is not something you replace often so it should be made from strong stuff that can withstand rusting, constant sunlight and rain. Galvanized Steel is a very desirable material in this regard. But make sure its thickness is 12 gauge or more.
Powder finish is also better than simple paint. It would mean that your mailbox will stay relatively safe from scratches and chipping. 
Internal Space Available
While choosing a locking mailbox, it is important to know how much space you will need. If your regular mail is simply letters, bills, and notices, a small mailbox would do. But you if you regularly receive parcels, get your medicine delivered or have a subscription to magazines, go for a bigger mailbox.
A bigger mailbox is also desirable if your mail gets accumulated for a period of weeks at a time.
Protection Against Elements
Another important question: How well protected is your locking mailbox against the elements? Some mailboxes are coated with a UV ray deflecting agent that protects it from sunlight. Some mailboxes have a non-metal outer layer to prevent rusting.
The most damaging element can be water. See if the mailbox you are choosing will keep its contents safe when it rains.
Instructions
There are a few questions that frequently come up regarding locking mailboxes. These are some of the things you should know when buying and setting up a locking mailbox.
What U.S. Postal Service Regulations Must I Follow?
USPS (United States Postal Service) has set a few guidelines that must be followed while setting up a mailbox, locking or otherwise. Failing to comply to those guidelines mean that postal services can stop delivering to your residence.
As per federal highway commission, your mailbox should be 6 to 8 inches from the curb. USPS has a recommendation for the posts as well, 2 inches in diameter for circular or 4x4 inch for a rectangular post, buried 24 inches into the ground.
Mail slot should at least be 7 inches (10 inches for priority mail or it has to be bent) long and 1.5 inches high.  
How Does the Postal Worker Put Mail in a Locking Mailbox?
For a locked mailbox, the delivery person simply pushes in the letters and parcels that can get through the front slot of the locking mailbox. For locking mailboxes with a hopper, larger parcels can be placed without compromising the mail inside.
These mails and parcels can be accessed by the owner using a key that opens the back of the mailbox.
Will the Postal Worker Need a Key?
For residential locking mailboxes: No.
For cluster mailboxes used by closed communities or apartment buildings: Yes.
Where Can I Get Extra Keys?
Mostly, spares are provided with the locking mailbox. If you still need extra keys, you can order them directly from the mailbox manufacturers or their retailers.
Or you can get a blank key and have it cut to fit your lock by a key smith.
Ground Mount Versus Stand Mount – What's the Difference?
Posts for your mailboxes can either be buried in the ground, or anchored using bolts on a flat cement slab or the concrete of your pavement.
The Gground mount, which has to be buried, is usually 43 inches long, because a lot of it needs to be buried in the ground.
Stand mounts are usually 28 inches high. They are also called surface mounts.
Can I Use My Existing Post With My New Locking Mailbox?
Yes. Especially if your existing post is in fine condition and according to the guidelines. You don't have to go through the process of replacing it.
Most locking mailboxes come with universal fittings that can be easily mounted on nearly all posts. If your mailbox seems incompatible with your post, don't change the whole post. Instead, buy a universal mounting plate, they are inexpensive and easy to install.
Can I Paint My Locking Mailbox?
Yes. This isn't against regulation. But be sure to protect the street number decals and the flag on your mailbox. There is also a chance that your mailbox warranty gets voided if you paint it.
How Do I Maintain My Locking Mailbox?
Curbside locking mailboxes are manufactured to tolerate the elements. Still, cleaning and maintaining them is a good habit. Rub and clean the dust off of them. Wash them once in a while. Remember to oil the hinges and tighten them if they are loose.
Check the seals and magnets to see if they are ok. If something is blocking or preventing the proper closure of your doors, fix that. Otherwise, it won't be as protected from elements as you want it to be.
Selecting the right locking mailbox is an important step in protecting your mail. Your mail is not just your correspondence. It's your information, your belongings and your data.
Your locking mailbox can help prevent these from falling into the wrong hands.
So make the right choice and stay safe.
Related Articles
10 Best Key Lockboxes for Office and Home
10 Best Padlocks That Can't Be Cut With Bolt Cutters
10 Best Fingerprint Door Locks