We are all in agreement that pools are the most valuable outdoor amenity in a house. They let you add a fun but high-endurance physical activity to your day through swimming. Then, you can use them as an instant open-air getaway by complementing them with right hardscaping and furniture.  Also, pools add a lot of substance to the curb appeal of a house.
In short, pools are a great deal of ROI in both tangible and intangible ways.
Nonetheless, having a pool that is also functional all year round is not as easy as dipping in it. You need to take care of a lot of things to make sure your pool remains functional without giving you overhead headaches. Pool covers are one accessory that makes it easier to run a pool.
In summer, they minimize the evaporation. In winter, they help in containing the water's heat. However, using traditional plastic covers is a task in itself. You need to roll out and roll back those heavy sheets every time you want to use the pool. Moreover, they also cast a literal shadow on the original eye-catching appearance of the pool. Also, you can't use the pool when they are on.
The innovation of liquid pool cover is the answer to all the shortcomings of traditional polymer and nylon covers. You can use them to prevent evaporation and heat loss without ruining the look of the pool and while keeping it swimmable all the time.
If you have a pool, then you need a liquid pool cover. Therefore, we are going to review nine of the best liquid pool cover products available in the market right now. But before we delve into this discussion, it is important to have a quick introduction to what liquid pool covers are and how they work.
Quick Introduction to Liquid Pool Covers
Liquid pool covers have been around for over two decades. However, homeowners are still waking up to its supreme utility. A liquid pool cover is a hydrocarbon solution, usually alcohol, that contains ultralight molecules lighter than water molecules.
When you pour it on to the pool surface, its molecules rise to the surface due to the mass gradient and floats on the top of water molecules to give them a solar blanket. Their sideways movement ensures they don't pile up on each other and spread over the entire pool instead.
This is the reason why even a small quantity of liquid pool cover solution is enough to swathe an entire pool surface.
Best Liquid Pool Covers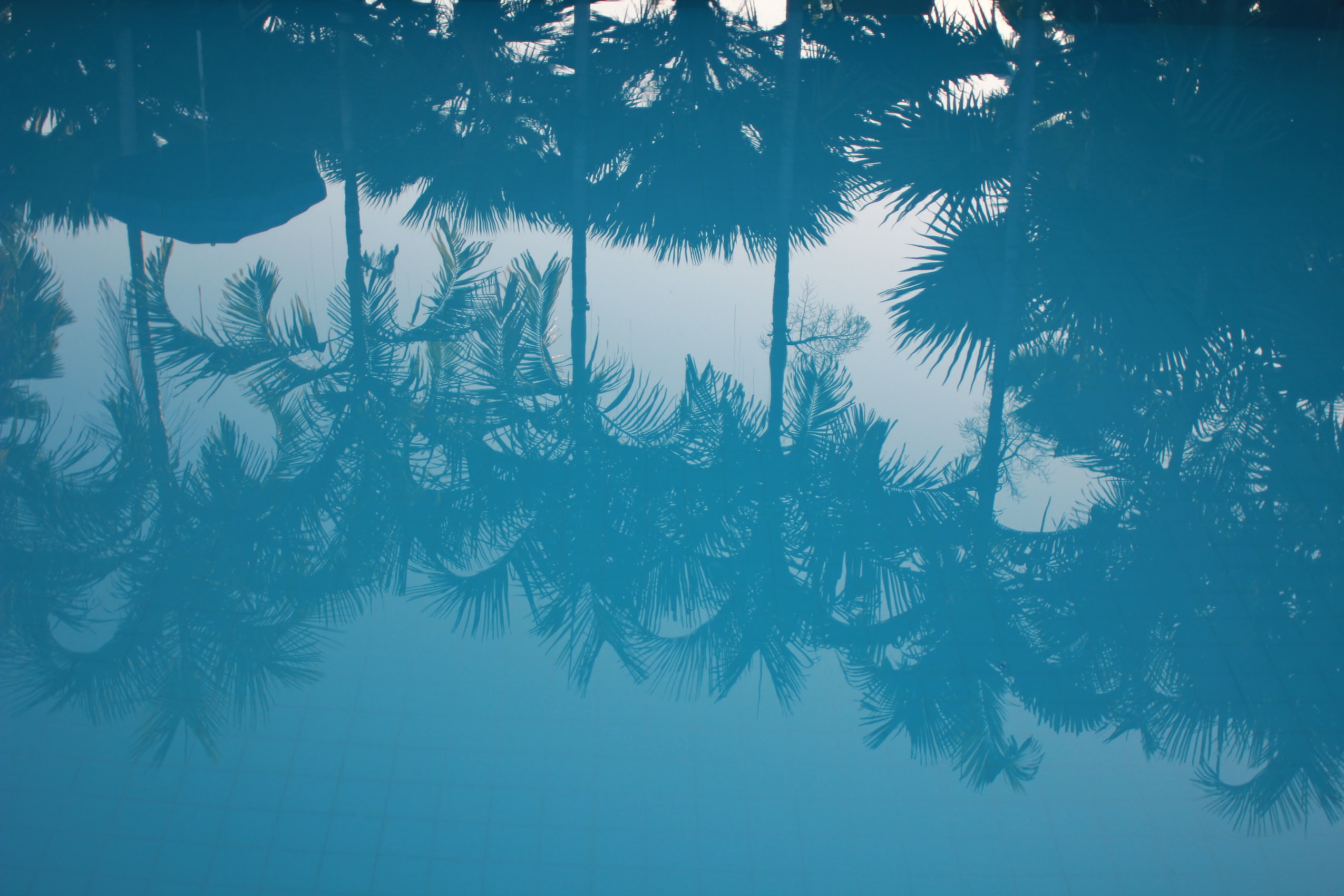 Here are the nine best liquid pool covers available in the market right now.
Higher surface tension value

A handy 32-ounce packaging

An Amazon's Choice Product
Natural Chemistry Liquid Pool Cover is a modern mono-layer liquid solution with a high surface tension value. It can reduce evaporation by 85% and water heat loss to up to 70%. Its application can significantly bring down the power use that solely goes into keeping the pool water warm during winter.
No products found.
The higher surface tension enables the solution to remain in shape and regain its place even when the pool is in use. Moreover, the neutral pH of the Natural Chemistry Liquid Solar Blanket makes it a perfect option for people who have sensitive skin.  It comes in a 32-ounce bottle. The four ounces of this mono-layer solution is enough for 667 sq-feet pool surface or 20,000 gallons of water (weekly).
This product has earned the tag of "Amazon's Choice" in the category "liquid solar blanket for pools".  

Pros
Offers great reduction in evaporation and heat loss
Can immediately regain its shape and form on moving water
A cost-effective option
Cons
Its spreading time is a bit slower

Patented evaporation protection formula
Offers 30-day solar protection
A handy 32-ounce packaging
Evaporation is the main culprit behind heat loss from the pool water. For that matter, SeaKlear has designed its liquid pool cover to provide maximum protection against evaporation. Its patented solution formula offers best-in-class evaporation reduction. You can use this solution weekly or monthly to considerably reduce the evaporation of the pool water.
Sale
As per SeaKlear's claims, its use can save up to 1,500 gallons of water by cutting down 24/7 evaporation. Moreover, SeaKlear Liquid Pool Cover is also brandished as the best option for pools with irregular shapes because of the omnidirectional sideways movement of its molecules.
Its 32-ounce packaging ensures you can use for all pool sizes.

Pros
Excellent in extensive evaporation conditions
Offers better results on irregularly-shaped pools
Cons
Don't have any particular heat conservation value
An EPA and FDA-approved formula
Completely odorless and tasteless
Comes in  diverse packaging
Ecosavr's Liquid Pool Cover is ideal for all those homeowners who are worried about hiking up power bills due to pool's water heating. Its biodegradable formula spreads out on the entire pool surface to retain the water heat by preventing extensive evaporation. Its non-toxic EPA and FDA-approved formula is not just harmless for people indulging in the pool. It is also safe for the skimmer, pump and other features of the pool.
Moreover, you can also use it on salt-water. It will offer the same evaporation prevention. 4 ounces of Heatsavr Liquid Pool Cover is enough to give a solar blanket to a 400 sq-feet pool surface. Heatsavr is available in different bottle sizes to cover both the commercial and residential market.
Its 1-quart (32 ounces) bottle is ideal for homeowners. Moreover, it is also available in a gallon packaging. A pack of 4-gallon is available on Amazon for all those users taking care of commercial pools.

Pros
Equally good for salt-water bodies

Inert nature keeps filters, pumps, and skimmers safe
Cons
Requires better customer approval on Amazon
Reduces the pool surface evaporation by half
Comes in a unique fish-shaped container
Designed for pools with spillovers and waterfalls
This is another Ecosavr product on our list and quite different than what we have earlier discussed. To begin with, it comes in a fish-shaped container instead of a bottle.
This fish-shaped packaging features a unique fin construction that offers the same result as an automatic metering system. In other words, once you put 99999 Solar Fish Liquid Pool Cover into your pool, its slow-release action ensures you won't have to add more liquid cover for the next 25-30 days.
1 Ecosavr 'fish' is enough to provide a solar blanket to a 400-sq-ft pool or 15,000 gallons of a water body for 25-30 days. And Like any high-quality liquid pool cover, 99999 Solar Fish Liquid Pool Cover is biodegradable and doesn't break down and coagulate into pieces to choke filters. This liquid blanket can cut down the all-day evaporation by 50%.

Pros
The unique application ensures extended evaporation protection
Doesn't coagulate to choke filters and skimmers
Cons
Not suitable for large pools
Comes in 310-ml and 1-liter bottles
A biodegradable and non-toxic solar blanket formula
Easy-to-use packaging
It has been established that evaporation is the major cause of heat loss from the pool water. In fact, in some cases, 90% of heat loss happens due to evaporation. This solar blanket has the evaporation protection formula that can go on to cut down 30% of the power consumed in keeping the pool water warm.
This percentage eventually translates into saving hundreds of dollars in annual energy bills. Moreover, its formula remains non-reactive in the pool until it biodegrades. It is not going to change the pH and alkalinity of the pool water. Nor is it going to react with chlorine present in pool water. This passive chemical composition of the solution also keeps it ideal for pool components and plumbing system.
Tropical Fish Liquid Solar Blanket LiquidHeat comes in a self-measuring 310-ml bottle so you can use it directly from the bottle. Weekly addition of four to five ounces of LiquidHeat is enough for pools with the capacity anywhere in between 15,000 and 20,000 gallons.

Pros
Doesn't affect the chemical balance of the pool water
Self-measuring bottle for easy dispensation
Cons
Energy conservation claims are not substantiated
Non-toxic and biodegradable formula
A low-dosage application
Works on all sorts of pool designs
LO-CHLOR Aqua Blanket is a concentrated solar blanket formula. With just three ounces of it, you can protect your pool of 500-sq-ft for all the extensive evaporation and heat loss for an entire one week. Such small dosage makes it one of the most cost-effective solar blanket solutions on the block.
Sale
Like any good liquid pool cover, LO-CHLOR is an absolutely non-reactive formula. It doesn't mess up with the original chemical composition of your pool water. Whichever sanitization method you are using for your pool, LO-CHLOR Aqua Blanket is compatible with it.
The best thing about LO-CHLOR's liquid pool cover is its economical application. A single bottle (32-ounce) of it can provide your pool with effective cover against evaporation and consequently heat loss for over two months.
Extend your swimming season with this cost-effective liquid pool cover.

Pros
Offers greater coverage in lesser ounces
Compatible with all sanitization methods
Cons
Only available in one volume size
Bottle design could be better
100% safe for humans and pets
Comes in a handy 1-quart bottle
A new easy-pour bottle design
SunHeater Solar Blanket HeatShield has all the characteristics of a good liquid pool cover. It has a non-toxic formula that doesn't harm both living and inanimate objects. Its inert nature doesn't meddle with the chemical composition of your pool water to keep the swimming experience allergy-free. Similarly, it doesn't react or trap in pool filters to keep the use of liquid solar blanket hassle-free.
Lately, SunHeater has also modified the packaging of its liquid solar blanket. Now, it comes in an easy-pour 32-ounce bottle that is self-measuring. You don't need to first take out the liquid in a volume-marked container. Open the bottle and directly pour into the pool.  Four ounces of liquid is enough for a pool with a 20,000-gallon capacity.

Pros
Easy-pour self-measuring bottle for easy dispensation
Ideal for pools that experience greater heat loss
Cons
No definite evaporation and heat loss prevention values are given
Available in 1-pack, 2-pack and 4-pack bundles
Provides fortnightly solar cover
Comes in a handy 1-quart bottle
Pool Basics is another 1-quart of liquid pool cover that ticks all the boxes of a high-quality and effective non-solid solar blanket. By cutting down evaporation of your pool, you can actually extend your swimming season and Pool Basics Heat Trapper Solar Blanket will help you in that.
Sale
It is important to mention here that half the effectiveness of Pool Basics Liquid Pool Cover is in how you use it.  Shake well before opening the bottle and then pour 4 ounces of solution into the pool when the filtration system is on. Try to pour it near the water jets of the pool or the skimmer to get the best results.
This 4-ounce dose will be enough to protect your 15,000-gallon pool from evaporation losses for the next fortnight.

Pros
Offer great results when used with activated filtration system
Cons
Bottle design could be better
Comes in a pill packaging for 12,000-gallon pools
A highly-rated product on Amazon
A 30-day solar cover solution
The last liquid pool cover on our list also comes in unique packaging. As the name suggests, it is a large pill-shaped container that you need to put in the pool skimmer after popping out the pre-marked holes given on its surface. The solution gradually releases from the pill and eventually spreads out on the entire pool surface.
Sale
The formula of Aquapill Solar Blanket is non-toxic and not strong enough to cause any damage to the vinyl components of the pool construction. Similarly, its non-toxic nature makes it an ideal option to be used in pools that remain packed with swimmers all the time.
Each Aquapill is enough for a 12,000-gallon swimming pool for an entire month. The 5-out-of-5 star rating on Amazon shows that customers are a fan of its unique application. 
Pros
Unique application ensures effective and extended solar blanket
Doesn't harm any pool accessory
Cons
Not ideal for larger pools
Now we have reviewed nine of the best liquid pool covers available in the market. Let's have a discussion on different aspects of their use. We are going to break down this discussion into two different sections.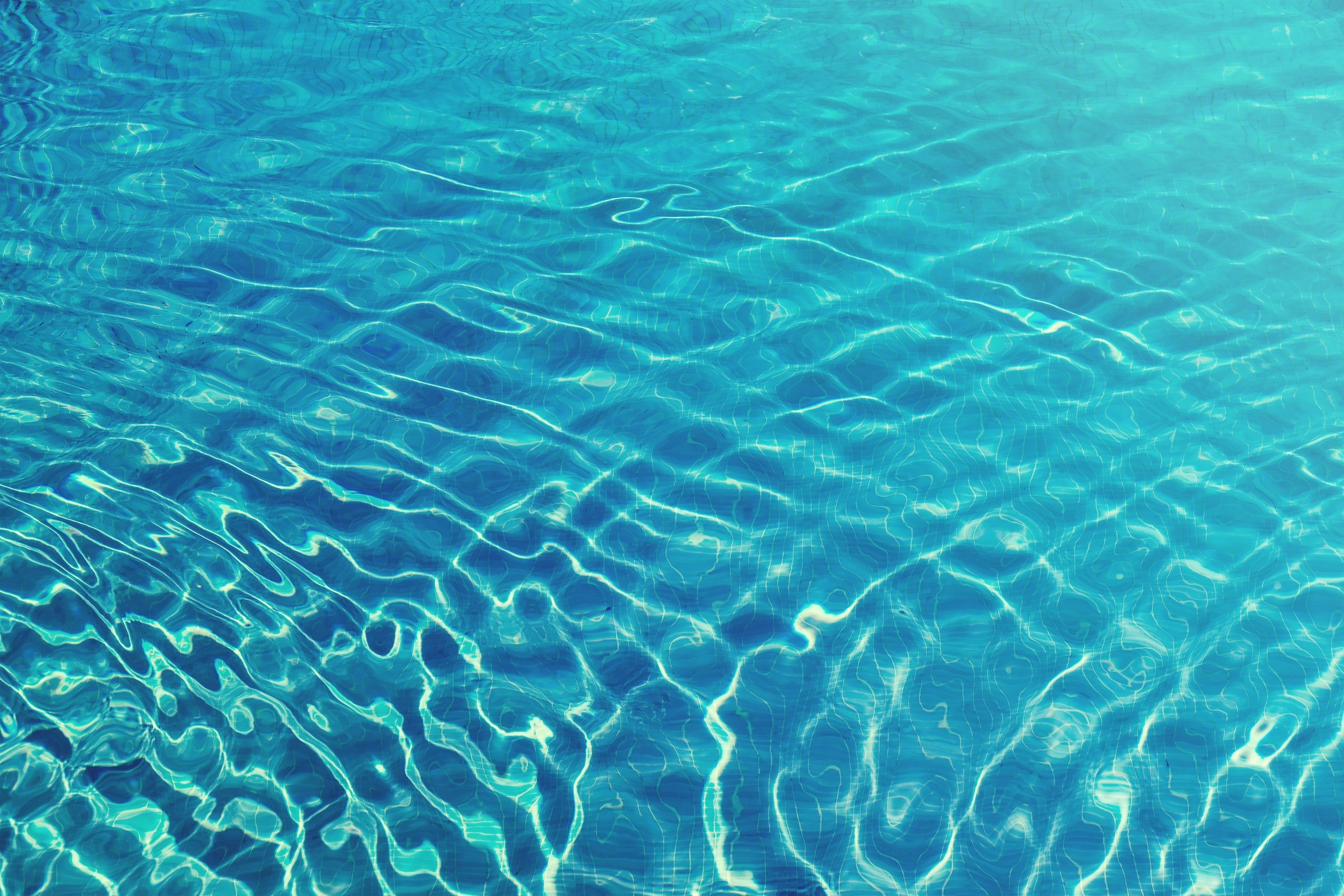 FAQs Regarding Liquid Pool Covers
As mentioned earlier, many people are still unaware of this valuable alternative to plastic pool covers. Here we are going to answer all the frequently made queries and questions regarding liquid pool covers.
Is Swimming Possible in a Pool with Liquid Cover?
Yes, that's the whole point of using a liquid pool cover. Its ultra-light molecules float to the top of the pool and hang there just like water. The cover doesn't change the water composition so you won't feel any change while being immersed in the liquidly-covered pool.
The greater value of surface tension allows the molecules of a liquid cover to keep shielding the pool water from evaporation amid all the movement and agitation of the surface.
Do Liquid Covers Pose Any Threat to Living Beings?
All reliable liquid pool cover products have chemical compositions that are eco-friendly and biodegradable. Therefore, they don't entail any health risk to people swimming in the covered pool. Even if some cover solution ends up inside the body along with pool water, it won't aggravate into any serious problem. However, the pool water itself can cause some allergies and digestive unrest.
Do Liquid Covers Affect Pool Chemicals, Accessories and Equipment?
It is only natural to think that the addition of a non-water solution in the pool may lead to damage pools accessories. However, liquid pool covers are manufactured by considering this important point. Therefore, they have neutral pH and inert nature that ensure no effect on skimmers and filters.
And even if there is a bit of reactivity in the solution, it doesn't come into play because the solution immediately raises to the pool surface, far from pool accessories and sanitization chemicals.
Where Use of Liquid Pool Cover Is Suitable?
In every pool, you can use any high-quality liquid solar blanket in all sorts of pool designs and constructions. Similarly, whether its indoor or outdoor pool, you can have it protected through liquid pool cover. And yes, indoor pools also experience evaporation and heat loss.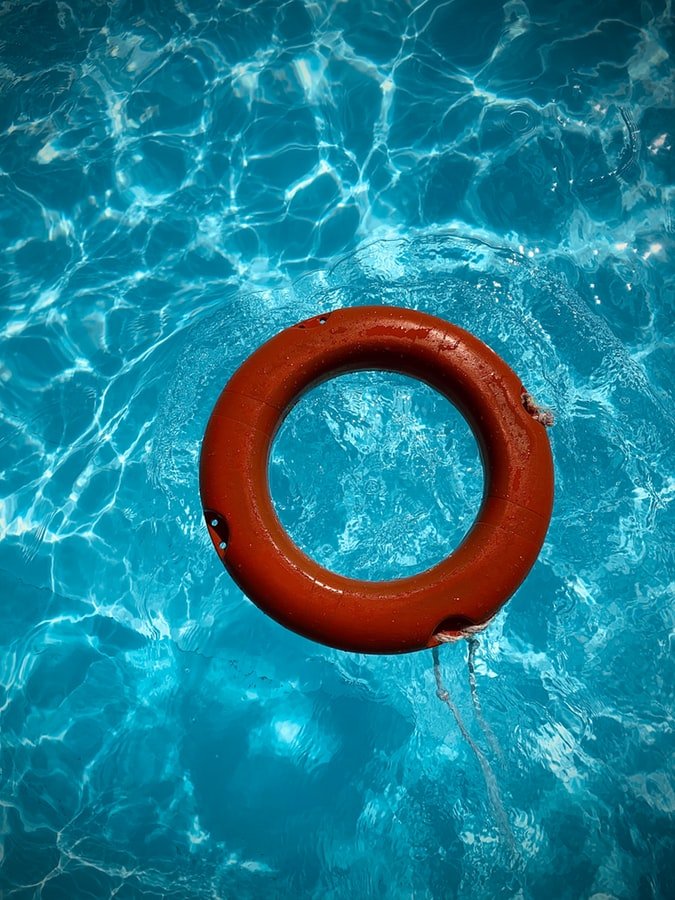 Reasons You Need a Liquid Pool Cover
You may have found the answer to this question in the above discussion. Nonetheless, we are going to list the benefits of using a liquid pool cover more discreetly.
Lesser Evaporation and Heat Loss
A high-quality liquid pool cover ensures lesser evaporation and heat loss just like a solid plastic cover. With lesser evaporation, you can maintain the water volume without any addition. Moreover, lesser evaporation also results in lesser loss of heat from the water. Some estimates suggest that a well-applied liquid pool cover can keep the heat in the water by four degrees.
Efficient Chlorine Consumption
Chlorine is the most popular sanitization material for pool water. However, outdoor pools often experience rapid degradation of its chlorine content due to the direct exposure of UV rays from the sunlight. With a liquid cover on the pool surface, you can protect the chlorine content of your pool to keep delivering sanitization for an extended period.
Reduced Leaf Load and Consequent Blockages
When a pool is covered with invisible non-water molecules, fallen leaves landing on its surface doesn't get soaked and submerged into the pool so easily. Many of these leaves are blown again and those that don't can easily be dealt with a leaf blower. In other words, a high-quality liquid pool cover can reduce the workload of the skimmer and prevent flow blockages.
Maintaining the Appearance of the Pool
We all know that plastic covers can mess up the look of your pool. If you are one of those concerned homeowners that don't want to make any compromise on the curb appeal of their abode, liquid pool cover offers an invisible solar blanket to its surface to keep its look intact.
We hope that this comprehensive buying guide proves to be enough for you in picking the right liquid pool cover product for any type of swimming pool.
Related Articles
5 Best Above-Ground Pool Pad | Buyer's Guide and Reviews
5 Best Epoxy Pool Paint | Buyer's Guide and Reviews
Learn How to Install a Spa Cover Lifter
Dolphin M400 with Caddy Review & Buyer's Guide
Learn How to Keep Chlorine Levels Up In Your Pool
Aquabot X4 Robotic Pool Cleaner Review | Buyer's Guide
13 Best Solar Pool Covers | Reviews & Buyer's Guide
5 Best Auto Chlorinators for Pool 
9 Best Above-Ground Pool Ladder
11 Best Deck Box For Outdoor Storage
Aquabot X4 Robotic Pool Cleaner