One thing that we all need in our houses is more storage space. And here, we have a solution for that. 
Lift top coffee tables can be of great advantage in living rooms to hide the clutter, which would otherwise cover the entire space. Small items like clips, remotes, controllers, magazines are usually what adds to the mess, and these can be stored safely inside the hidden compartments that these tables come with. 
Plus, you can now lift the tabletop so that you do not have to bend down while working. This is perfect for those who use the living rooms to work for long hours every day. 
QUICK COMPARISON: Top Lift Top Coffee Tables
Having said that, we know it might be difficult to choose one from the multiple choices available today. Hence, we have created this guide with the top 13 options taking into consideration different sizes, colors, and shapes. We assure you that you will be able to make an informed choice now. 
So, dive in! 
Best Lift Top Coffee Tables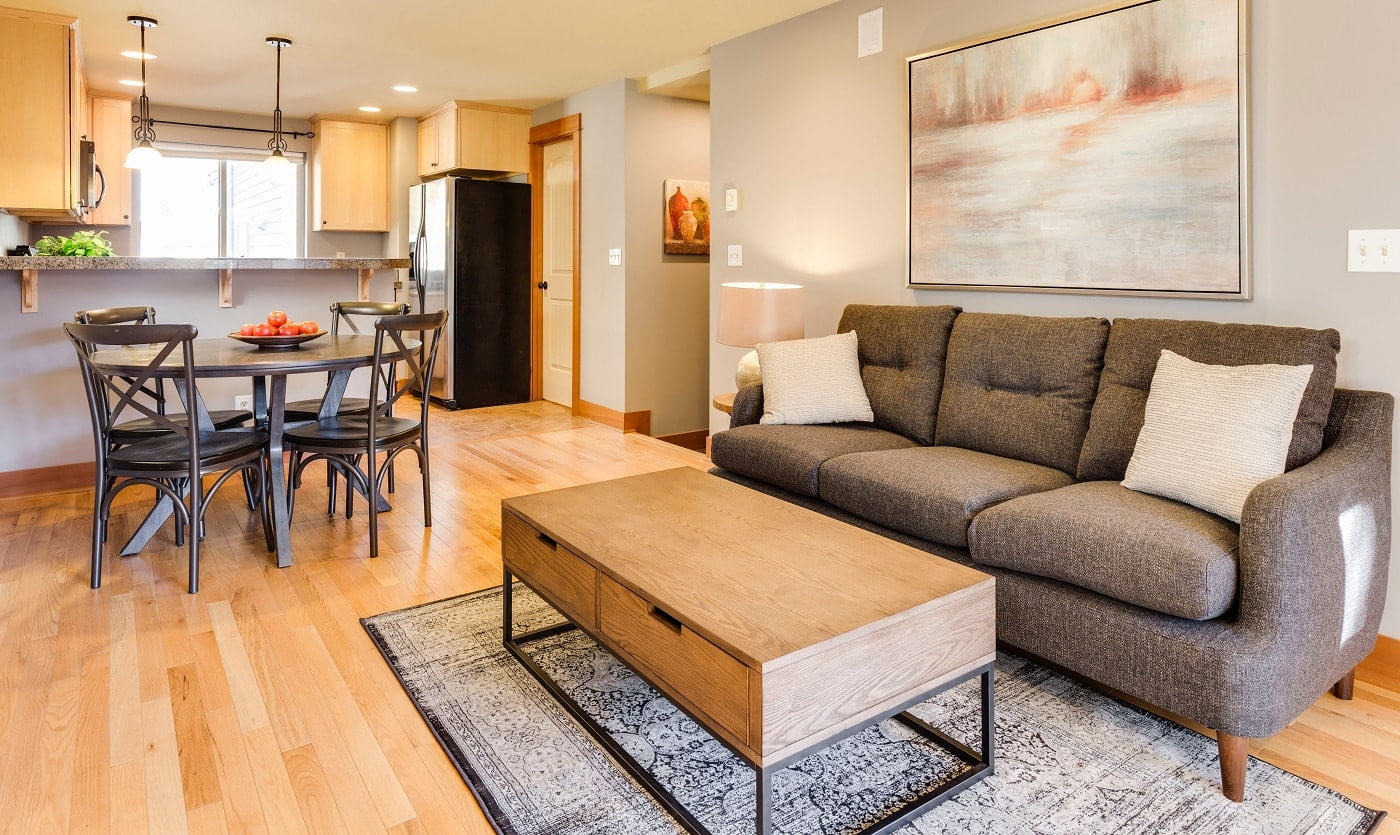 One of our top recommendations featuring a space-saving design is the YAHEETECH Lift Top Coffee Table. It is known for its high-quality construction and the user-convenience on offer. We were very happy with the lift top table, which prevented us from having to lean forward every time while working.
Why Did We Like It?
First of all, we loved the space-saving design that's suitable for smaller rooms. There is a hidden compartment placed just below the tabletop, where you can safely store all your clutter. We used it to keep magazines, work materials, remote, and controllers, which would otherwise add to the mess. 
Accessing this compartment is made easy due to the effortless and noiseless metal-lift up mechanism of the tabletop. We did not hear any creaking sounds and our guests were impressed with the smoothness with which it operated. 
Moving on to the materials used, this unit is made of MDF, solid wood, and is supported by metal hinges near the tabletop. The legs provide a lot of stability to prevent wobbling and it has a total load capacity of 121 lbs. 
Plus when it comes to assembly, this unit is quite easy to assemble as all the required hardware is provided in the package. There is a detailed instruction booklet to guide you further. 
What Could've Been Better?
We noticed a few scratches on the body of the table, which mostly happened because of inefficient packaging materials. While it was easy to assemble, we would have preferred not to have any marks on the top. We believe that the brand can look into this and provide for better packaging. 
Pros
Surface is water-resistant

Spacious design

Stable, sturdy legs

Easy to assemble
Sale
If you are looking for a simple table that suits the minimalist décor of your room, the Sauder Cannery Bridge 422876 will serve you well. It comes with a beautiful mystic oak finish and is sized perfectly for living rooms. We loved the versatility offered, along with the brilliant design.
Why Did We Like It?
The table weighs 70 pounds and is 43.15 x 19.29 x 19.13 inches in size, providing adequate space to keep all your essentials. If you have a habit of eating your meals beside the laptop while working, the wide surface will come in handy. 
Moreover, the hidden storage options below the lift top table can be used to store your work materials without cluttering the top. This way, if guests arrive suddenly, all you have to do is put the tabletop back in place and maybe a vase on top for a minimalist yet attractive finish. 
The open shelves at the bottom can be used either as extra storage space or as a place to display decorative items. We placed some artificial plants along with a few magazines, and it looked great. 
Finally, the uniform finishing on all sides allow users to place it practically anywhere they want thereby adding to the versatility of the table. 
What Could've Been Better?
We found that the load capacity is lower than its peers, and you should refrain from keeping anything heavy on top. Keep lightweight objects, and the top should not fall apart or break down. Hence, you may want to make a note of the things you plan to keep on top before purchasing it.
Pros
Backed by 5 years parts warranty

Sufficient space to hide clutter

Finished on every side

Perfect for minimalist décor
Sale
Now, if you are looking for a practical and beautiful table for your living room, the YAHEETECH Coffee Table will be a great option. It provides a comfortable height for you to work and eat. Plus, you are going to love the solid and stable structure that is provided. Read on to know more about it.
Why Did We Like It?
One of the major worries with tables is watermarks, which destroy the look of tables. This brand has taken it into concern and provides a water-resistant surface that remains smooth to touch. You can easily clean water stains off the top, and the wood will not be affected even if you spill some liquid on it. 
Next, the materials used to make this table are metal, wood and P2 Certified MDF. The metal mechanism is very smooth and will not make a sound when you pull the table upwards. Plus, the solid wood legs will allow you to keep weight up to 121 lbs in total. 
Moreover, this coffee table is designed for small spaces and has dimensions of 41.14 x 19.49 x 24.65 inches. It will fit well with minimalist décor, and the espresso color makes it all the more appealing. 
What Could've Been Better?
Although you will get all the parts, you might face difficulties in assembling them as the instructions are vague and not clear. And if it is your first time, then you might need additional help, and watching tutorials online is a good idea. 
Pros
Thick MDF boards used

Hidden storage compartment provided

Smooth and heavy-duty metal lift

Water-resistant surface
Cons
Instructions were not very clear
Do you want to purchase a table which is black in color? The Amazon Basics Lift-Top will look incredibly beautiful because of the sleek black finish. Pair it with dark or white furniture, and you can fit it easily into your living space. This one looks good in offices, too, because of its minimalist design.
Why Did We Like It?
This product offers a lot of hidden space that can be used to store board games, controllers, throw blankets, and remote control, to name a few. You can also use this space to keep documents and files if you are going to use it as a work table. 
Next, this item is made of solid wood, which makes it very sturdy. It is also painted in black and finished on all sides. This is required especially for placing it in any direction you want. Since all the sides have the same finish, it will not look odd. 
Moreover, this is 40 x 19 x 18 inches in size and is sufficiently wide to keep your laptop along with food. For those workaholics eating their meals beside the laptop, this is going to be of great benefit. 
What Could've Been Better?
We faced some problems while assembling this product and we needed 2 people to handle it. Make a note of this beforehand and ensure that you have somebody to help you out. Once the installation is done, you should not face any further problems. 
Pros
Open shelves for storage

Made of solid wood

Lots of hidden storage space

Finished on all sides
Cons
Assembly requires 2 people
Up next is a beautiful table with a char pine finish, and you are going to love the smooth texture. The Sauder Dakota Pass is an incredible choice when it comes to versatile work surfaces, and we were very happy with the amount of space and efficiency that is provided.
Why Did We Like It?
This product measures 43.15 x 19.45 x 19.02 inches and is perfectly sized for small to medium-sized living rooms. It weighs 66 pounds, and you can lift and move it if needed. Also, although the height is on the lower side, when you lift its top up, it should reach you perfectly. 
Next, you will find a lot of hidden storage space below the top surface. This space is enough to keep the clutter away, and you can store all your documents, remotes, and magazines in it. 
Plus, this is accompanied by open shelves placed below. Here, you can keep the decorative items and a few magazines, which you want to be accessible for everybody. If guests arrive out of the blue, all you need to do is close the top, and you have a clean table with décor below to flaunt. 
What Could've Been Better?
If you have to move the table, the best way would be to lift it. The connection between the legs and its top is not very sturdy, and it might fall apart if you try dragging. This is one of the downsides of this product, but we must say, it offers enough features for the price. 
Pros
Attractive char pine finish

Ample storage space

Clean and minimalist look

Known for its versatile use
If you are looking for a table to have casual dinners on, the SUPER DEAL Lift Top Coffee Table is going to be perfect. Your kids can easily do their homework on it too, and both of you will benefit from it. We loved the large capacity, and the versatility offered, and you can read on to know further. 
Why Did We Like It?
This is a perfect fit for modern décor, and it comes with a crossed iron base, which is sleek and is accompanied by a melamine and lacquer veneer finish. This gives it a slight shine that makes it look new for a long time. 
Also, it will complement your décor very well. Pair it up with a white vase or white-colored decorative items, and your guests are bound to be impressed. 
Next, this is known for its large capacity, and it can take on 121 lbs. without any issues. The tabletop can take 12 lbs., while the bottom shelves and its top compartment can take 45 lbs. each. We will recommend keeping the load capacities in mind while placing objects. 
This product also features clean lines and has a timeless appearance. You will love the distressed black finish that is provided on all sides. 
What Could've Been Better?
We were disappointed with the instruction booklet that was provided as there were no words on it at all. There were just a bunch of images that we could not figure out as this was our first time trying to put a table together. On calling up customer care, they did help us with the process, but it ended up being time-consuming. 
Pros
Attractive textured black finish

Open bottom shelf for storage

Designed to look modern

Shiny surface
Cons
Instruction booklet contains no words
Sale
Now that we have finally reached the middle of this list, it is time to introduce the TANGKULA Wood Lift Top Coffee Table. This is a beautiful white contemporary option that will please all your senses. Plus, this is going to be a great fit for houses with light or pastel-shaded furniture. 
Why Did We Like It?
This product is perfectly designed with a lift tabletop and a hidden compartment just below it. The top can be lifted up from 19 to 24.5 inches, and that would prevent you from having to lean while working. Another great thing that we noticed here is that the top stays very stable even when we have weight on it. 
Next, let us tell you about the material used to make this so sturdy. You will find solid wood, chipboards, and a metal piece that holds the body together. There are 3 large open storage options below where you can keep your magazines and books, while the hidden storage cabinet will help in hiding away the clutter. 
Moreover, it is 41 x 19.5 x 24.5 inches in size and is known to be very compact. Although it does weigh more than its peers, it will not take up too much space. 
What Could've Been Better?
This product is prone to scratches, and you have to be careful with it while assembling. This is rather important as you do not want visible scratches on top. Also, keep a mat on the tabletop if you have kids and pets who can cause scratches on the surface. 
Pros
Sports a 3 divided storage design

Load capacity of 100 lbs.

Advanced pneumatic lifting system

Arrives in 3-6 business days
Sale
Up next is another product that comes with a lift-top option and an innovative design. The ZENY Coffee Table is a simple low table that can be raised up to 21.47 inches to meet your various demands. Lift it, and you will have more room for storage in the hidden compartment underneath. 
Why Did We Like It?
This product is made of chipboard, metal, and solid wood and comes with great quality side hinges. The hinges are very sturdy and will hold the top in place while you work or eat on it. 
Next, it provides a lot of storage space, and you will get a table with a size of 38.58 x 19.69 x 16.92 inches. It is rectangular in shape and comes with 1 wide shelf to store big-sized items. While most of its peers have smaller shelves, this one stands out with a single big one. 
What's more, it has adjusted levelers, which prevent scratches on the floor and provides additional sturdiness. We were very happy with the durability, and there have been no scratches after using it for 8 months. 
What Could've Been Better?
The assembly process is not a beginner's job, and it can get very complicated. There were no instructions provided about where to drill the holes, and it became very confusing. It took us half a day to assemble it, and we wished that the process could be easier. 
Pros
Made of solid wood and chipboard

Premium side hinges for better support

Sports a large storage space

Known to be very durable
Cons
No instructions about drilling holes
Sale
Do you want a unique accent piece in your living room? The SIMPLIHOME Hunter AXCHUN-01 is a beautiful rustic option that will enhance any space that you keep it in. We loved the rustic wooden color and the black metal legs to go with it. 
Why Did We Like It?
First of all, this unit is made of premium quality mango hardwood and is handcrafted with lots of care. It is then hand finished with the help of a natural stain along with an NC lacquer, which adds a protective layer on top. This plays a role in highlighting the grains, and you will love the uniqueness offered. 
Next, this table is a multipurpose one that can be used both as a cocktail and a coffee table. Place it in a living room, den, condo, or a big room to chill, and it will immediately add to the ambiance. It is 24 x 48 x 22.2 inches in size, and fitting it should not be a problem. 
Plus, this has a split lift top with a single storage unit below and there are 2 lower open compartments under the hidden storage. You will find enough space to keep all your essentials in one place. 
What Could've Been Better?
So, we faced a minor issue with the product, and that was with the top. The top is attached to the rest of its body with magnets, which are very strong. Hence, you will need to put some amount of effort each time you want to lift, and sometimes that may cause the table to shift a little. 
Pros
Known for its versatility

Hand finished for great texture

Made of mango hardwood

Coated with NC lacquer
Cons
Lifting the top takes effort
Sale
This next unit from WLIVE will provide you with real value for money. This Lift Top Coffee Table is a very cost-effective option that sports a unique design paired with excellent craftsmanship. You can use it to serve guests or to organize your living room. 
Why Did We Like It?
For starters, it's made of high-quality wooden boards that are textured to enhance the overall look and feel. Since one of the major problems with tables is watermarks, the surface is coated with a protective layer, which makes it resistant to water and ensures better durability. 
Another standout feature is the presence of non-slip furniture pads. This prevents marks on the flooring and will ensure that you can drag it around for placement purposes without scratching the floor. 
Additionally, the table has dimensions of 42.9 x 21.7 x 18.2 inches and comes with a stable top that is held by a metal frame. The top can be lifted effortlessly, and the mechanism does not make noise. In fact, the smooth movement makes it seem a sophisticated and high-end piece of furniture. 
What Could've Been Better?
According to the manual, there were supposed to be 2 more pre-drilled holes that were missing in the model we received. As a result, figuring out the placement took some time, but we were able to find and make holes where necessary. Be prepared to do the same if you choose this option, and there should not be any further problems. 
Pros
Metal frame for better support

Non-slip furniture pads

Hidden drawer for hiding clutter

Durable and sturdy frame
Cons
Some pre-drilled holes for installation were missing
Sale
Are you looking for a low table that will allow your kids to sit on the ground and work? The Sauder Carson Forge 420421 will work out well for your kids as well as you, thanks to the lift-top table that it comes with. 
Why Did We Like It?
This unit is made of engineered wood and comes with wrought iron accents. We were very happy to see that it was finished on all the sides and we were able to place it anywhere. The beautiful minimalist design combined with the sturdiness makes this option all the more desirable. 
Next, this is a low table, which is 43.15 x 19.45 x 18.98 inches in size. But the top can be lifted up to 24.63 inches, and that would prevent you from having to lean forward while working or eating. 
Coming to storage, this one will provide enough storage space, and you can keep all your games, blankets, remotes, and documents in the hidden storage place. The open compartments below can be used for decorative items. 
What Could've Been Better?
We noticed that the MDF was chipped in some places, and that was a disappointment. Now the places were thankfully not very visible, and we did not want to go through the entire process of replacement, so we kept it. But we will suggest that you check it thoroughly on arrival. 
Pros
Engineered wood construction

Ample storage space provided

Easy to put together

Perfect for versatile placement
Now that we are reaching the end of this list, it is time to introduce the Best Choice Products SKY2788. This is a beautiful multipurpose unit that comes with ample space for multiple items, which would otherwise cause clutter. Plus, it complements the living room and will match most furniture. 
Why Did We Like It?
This product has a very high weight capacity and can hold up to 100 pounds. This can include books, toys, games, work items, to name a few. There are 3 cubbies along with one main hidden compartment to keep these things. And the compartments are big enough to hold magazines, books, and even a laptop. 
Next, this is made of durable materials that include strong particle boards, which are laminated. The lamination protects the surface from watermarks and makes it water-resistant to an extent. Our kids had left cups on the table, and there were no marks on the surface still. 
Plus, this has a durable steel frame that holds the body together and is the reason behind its sturdiness. What's more, the entire product is 41 x 18.7 x 24.5 inches in size and will fit medium-sized living rooms perfectly. 
What Could've Been Better?
The only issue we found with this product is that it is difficult to assemble. We took hours to figure out how to do it and then managed to finish up. You could call up customer care for help or watch YouTube tutorials if you are unable to reach them. 
Pros
Sports a smooth and glossy finish

Made of particle boards

Known to be water-resistant

Durable steel frame
Sale
Do you want to add something trendy to your living space? The CosmoLiving by Cosmopolitan Westerleigh will be a great addition to spruce up that living room. With an edgy black color, this ranks high in efficiency and style. Read on to know more about its bells and whistles. 
Why Did We Like It?
First of all, we loved the color and the finish of this product. It has a dark matte black finish with gold accents, which add a classy touch. The thin gold lines highlight the black further and would look great with black furniture. Plus, it is not expensive and will not burn a hole in your pockets. 
Moving on, not only is it beautiful to look at but it is made of wood and painted MDF, which provides the sturdiness. The legs with golden accents are strong and will be able to hold all your items easily. 
Moreover, the item weighs 57.2 pounds and is 20.4 x 41.6 x 20 inches in size. Compared to its peers, this is relatively lightweight, and you can carry and transfer it if necessary. 
What Could've Been Better?
While it looks good, you will have to go the extra way to preserve the matte layer as it is prone to watermarks. We left a cup on the table for half an hour, and there was a mark on the surface. We had to use a coaster to cover it up, and hence you need to be careful around it. 
Pros
Authentic gold accents

Painted MDF boards and wood used

Trendy and contemporary design

Easy to carry and move
Cons
Prone to catching watermarks
Buyer's Guide For Best Lift Top Coffee Tables
Purchasing a good lift top coffee table becomes essential, especially if you are trying to save space. Now, these do come with a few innovative features, and you must already know about them from the previous section. 
Here, we will discuss the factors to keep in mind while deciding which product to choose. This should help you find the best option from the list without any dilemma. 
Décor
Coffee tables are found in a large number of designs, and it is essential to match them with the existing décor. You would not want it to look odd in your living room, right. So, there are options that range from rustic, vintage, modern, contemporary, minimalist, and industrial design. 
Now, for example, if your house has rustic décor, then an oak finish would look good with it. If you are looking for a modern option to match white furniture, you can opt for a complete black table that will stand in contrast and look brilliant. 
Also, remember the kind of flooring that you have and take that into consideration too. If the table that you like matches with the floor, then place a different colored rug first, and that would look nice. 
Space
How much space do you have available in your living room to place the product? Now you might want a circular table, but your space might only permit a rectangular one. 
Check the dimensions of your space that is available and then compare it with that of the product. This will help you get an estimate of the area, and you would not have to return the item because of lack of space. 
Also, once it is in place, you can keep the clutter away and use several compartments for storage. A lift-top table will not only provide you with hidden space, but you will even be getting open shelves in most cases. The number of shelves will vary with the size, and you can make a choice depending on what you need to keep. 
Purpose
What is your purpose for purchasing the table? Do you want to create a workstation, or do you want it for storage? People also use it to serve coffee and tea to guests. Now, if you want to use it for storage, then look for models with more compartments and shelves. 
But if you are going to use it as a workstation, check whether the top can hold your laptop along with other required things. Keep your purpose in mind as that would help in making a better decision. 
Material Used
Now most tables are made of either solid wood or MDF, but you have to watch out for some properties. For example, if you have kids, you would want a non-toxic material that would not harm them.  
But if you are going to serve a lot of coffee on it, choose one which is stain-resistant to prevent those unsightly marks from bothering you. 
Assembly Process
While some options will come semi-assembled and will be easy to work with, others might give you a hard time, especially if you have not done this job before. We recommend checking how to assemble the product before purchasing it. If it is going to be challenging, then get someone to help you out. 
Additionally, you can take professional help, but then that would cost extra and would add to the expenditure. Watching YouTube tutorials is another way to go about it, and it may bring down the time you take to assemble significantly.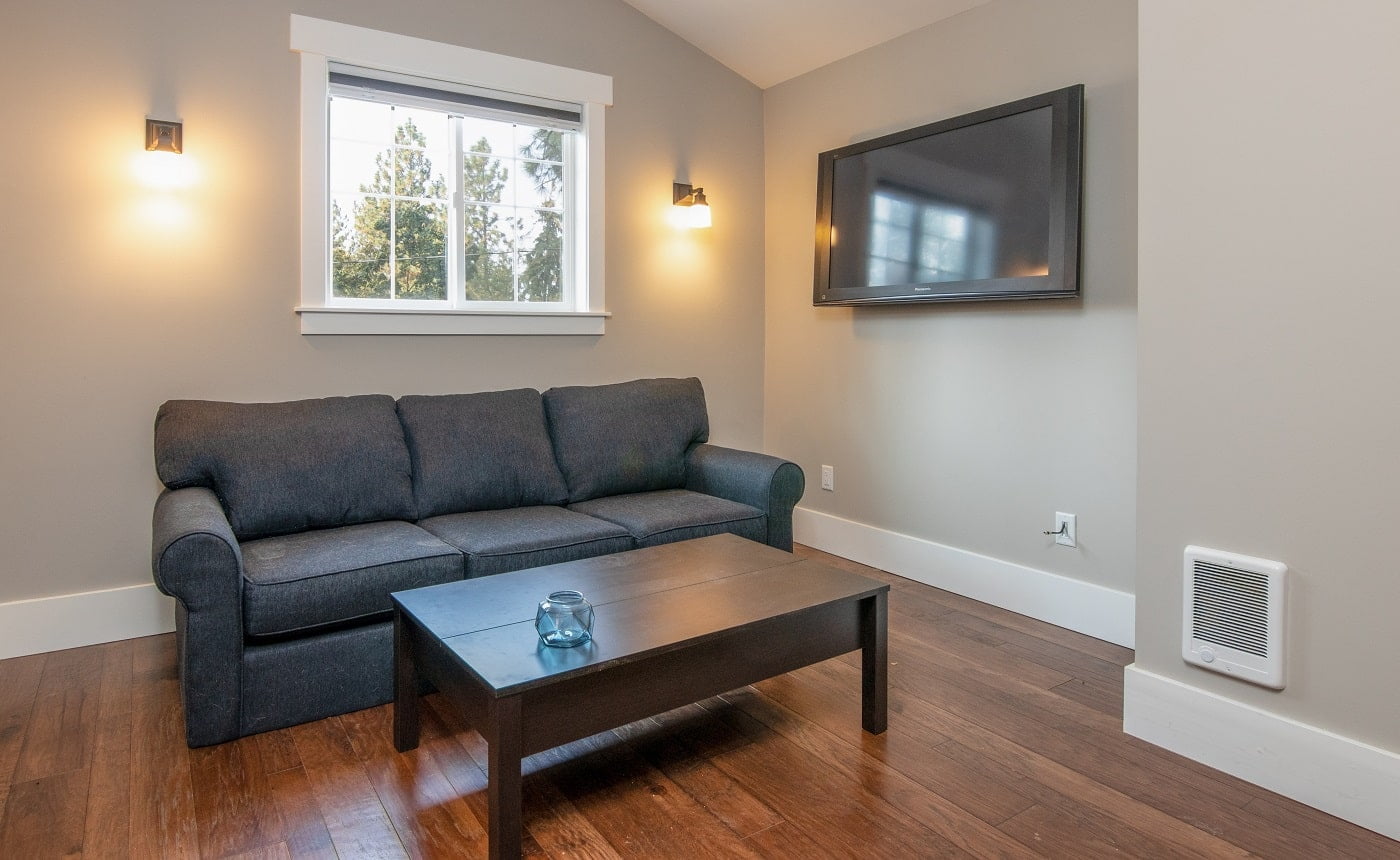 Best Lift Top Coffee Tables Verdict
We have finally reached the end of this guide, and we will give you a moment to take all the information in. A good coffee table will amp up the décor and while being the perfect addition to your pre-existing sofas and chairs. 
Now, before we take your leave, let us take you through our top choices once more. The YAHEETECH Lift Top Coffee Table is our favorite for the great quality and convenience that it provides. On the other hand, the Sauder Cannery Bridge is a great fit for minimalist decors. 
But, if you are looking for something to fit smaller living rooms, then the Amazon Basics Lift-Top is a brilliant choice. Let us know about your favorites in the comments section below. 
See you next time!