Nowadays, a lot of attention is paid to landscaping, especially when it comes to illuminating the setting. This is where LED lights come in. 
Understandably, many homeowners don't prefer their walkways to be dark for security reasons and to make the property look more aesthetic. While there are a lot of options you can choose from, some people find picking the best LED landscape lighting quite tricky. 
For example, one never knows whether a solar-powered option might be preferable to lights that run on electricity. Furthermore, there might be questions about the number of lights needed and the ease of installation. 
The idea is to not select something which is too bright but is adequate to remove any trace of darkness from the yards and pathways. In our guide, you'll find some of the best options on the market. 
Now, let us dive into the details without further delays. 
Top LED Landscape Lighting Kits
IMAGE
PRODUCT
DETAILS

Our Top Pick

Our Top Pick

ZUCKEO LED Landscape Lights

Triply water resistant 
Rotatable with wide applications 
Compatible with lighting kits of low voltage 

VIEW LATEST PRICE →

MEIKEE Pathway Lights

Waterproofing with IP66 protection
800 lumens, 7 watts LED lights for brightness 
Made of the best materials 

VIEW LATEST PRICE →

Moonrays Metal Spot Light Kit

Adjustable heads-on lights 
Made of aluminum, which is die-cast 
The glass lens is covered 

VIEW LATEST PRICE →

SMY Recessed LED Deck Light Kits

Output has low voltage 
IP67 waterproofing 
Detachable LED lights 

VIEW LATEST PRICE →

MAGGIFT Solar Powered Landscape Lights

IP44 waterproofing 
Made of thick, high-quality plastic 
No wires involved 

VIEW LATEST PRICE →

Sunriver Well Lights

Uses soda-lime glass that is tempered to withstand high temperatures 
Compatible with transformers of low voltage 
IP67 waterproofing 

VIEW LATEST PRICE →

ZUCKEO LED Well Lights

IP67 waterproofing 
Can function up to 30,000 hours 
The 90-degree angle of the beam 

VIEW LATEST PRICE →

Paradise Aluminum LED Lights

0.75 watt bright and eco-friendly LEDs 
Has a control box to detect ambient light
The plastic lens is hammered and comes with UV protection

VIEW LATEST PRICE →

APONUO Solar Spotlights

Two modes for lighting 
4000 mAh battery for longer functioning 
Works for 8 to 12 hours on a full charge 

VIEW LATEST PRICE →

VOLT Brass Spotlight Kit

Patented stake design 
UL certification 
Glare guard rotates 360 degrees 

VIEW LATEST PRICE →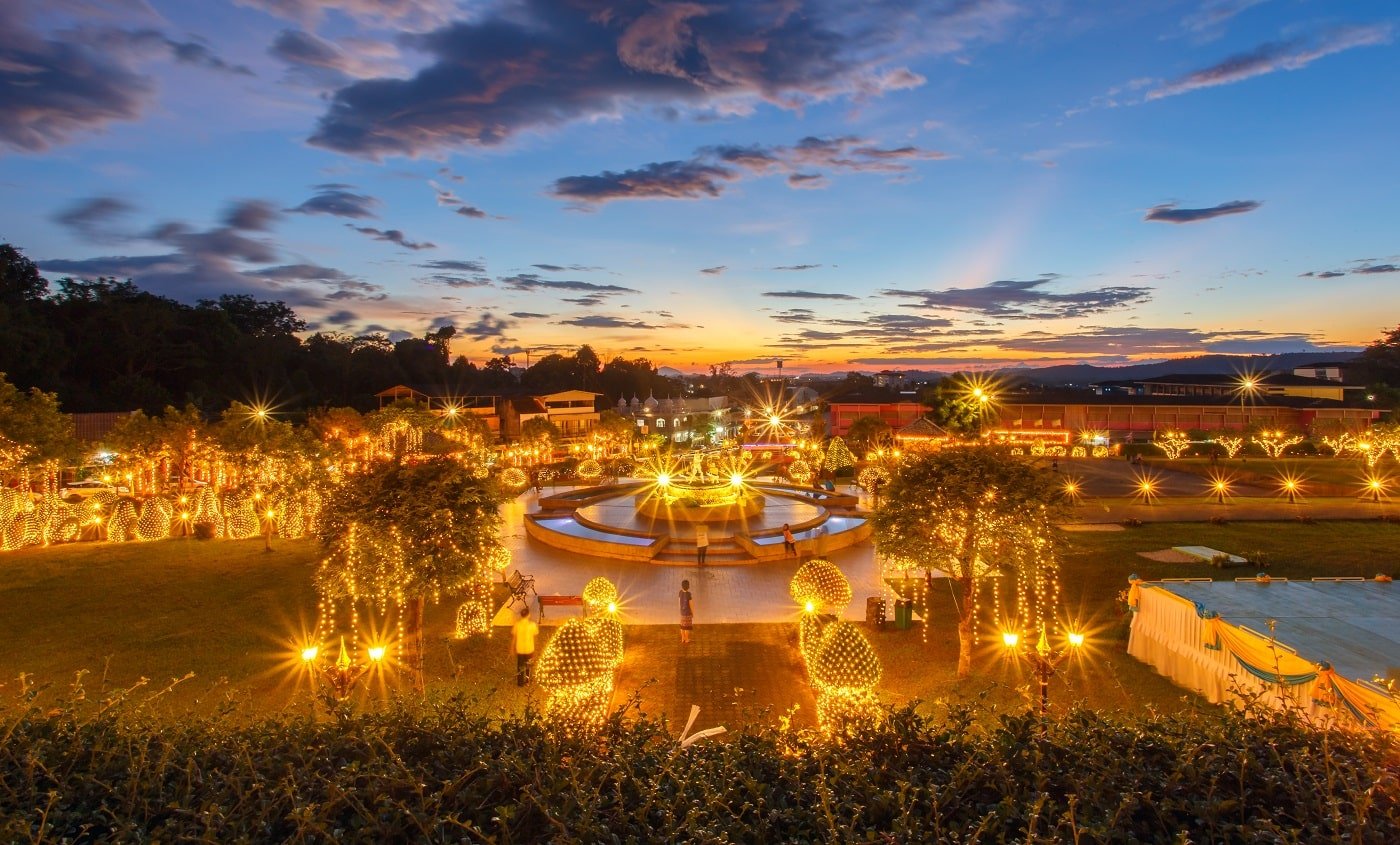 Invest in this LED product, and it will surely light up your life. It is designed to last longer and remain protected from harsh weather conditions. These lights are extremely bright considering they're low voltage options; just attach a transformer, and you're good to go. ZUCKEO ensures you can use these products to light pathways or trees in your gardens and yards. 
Why Did We Like It? 
The first thing that caught our eye was the warmth and brightness of these lights. This makes them best suited for patios, yards, and walkways. Not only do they make the spaces look more beautiful, but they're great as security options too. 
It is extremely easy to install these lights as well. All one has to do is to drive the stakes into the ground, and you're done! Coming to the materials, special care is taken to ensure that only the best products go into manufacturing the lights. 
Therefore, you have an aluminum body that is thick, along with a proper lens cover for the glass. Together, they keep the light safe from snowy and inclement weather conditions. The IP65 water design is a boon as well since it makes the outdoor light suitable for long-term usage. 
We love how these lights don't use too much voltage but manage to emanate a degree of illumination that is more than satisfactory.
What Could've Been Better?
Although these lights give off the kind of warm glow which is endearing, some users have expressed a problem with the wattage. Also, these lights require connectors to be bought separately, which potential buyers might find to be a hassle. Ultimately, it becomes an additional expense that one might be looking to avoid. 
Pros
Suitable for outdoor use

Easy to install

Can be used in various spaces

Light is bright and warm
Cons
Connectors have to be bought separately
These low voltage landscape lights are ideal for security reasons and decorative purposes. Feel free to illuminate your pathways, backyard fences, and gardens to enjoy the bright and warm glow of these products. Compared to other alternatives on the market, the MEIKEE product prides itself on how it provides an impressive light while consuming less voltage.
Why Did We Like It?
Landscape lights are mostly kept outdoors and are often exposed to harsh weather conditions. In many cases, the lights can't last too long due to said circumstances. However, we found the MEIKEE product to be more than adequate. 
The body is made of thick aluminum, and the lamp cap uses polycarbonate material. As a result, there is no corrosion. We also appreciate how the lens cover and spike is built to withstand snowy and rainy weather conditions. 
Special thought has also gone into the design of the lamp, which is rotatable. Due to this, the areas of application are much more. Apart from illuminating the patios and pathways, you can also use it to shed light on a specific tree or garden installation that you might choose to highlight. 
Many users might not be too comfortable with a confusing installation process. These lights have been made keeping such people in mind. Thus, there is no need for screws and merely driving the stakes into the ground does the trick. 
What Could've Been Better?
Although these lights work splendidly once installed, they are low voltage variants. Thus, it is best to connect them to a low voltage transformer. Unfortunately, the lights don't come with the transformer, which must be purchased prior to acquiring the lights. This is viewed as a hassle by many buyers. 
Pros
Suited for inclement weather

Lasts for a long time

Bright light but uses lower voltage

Adjustable and usable in different situations
Cons
Corresponding low voltage transformer has to be bought separately
The company sparks a great deal of confidence since it has been around since 1986. Accustomed to servicing customers, their latest offering stands out in its own right. This LED landscape light makes use of a low voltage system but has a rather impressive life-expectancy. 
Sale
Why Did We Like It? 
We really like how these lights can be multi-functional. No matter where we needed the focus to be, the adjustable heads did the job. On top of that, the design is stylish, and the lights are made of die-cast aluminum. This makes them more durable, and the black shade helps them blend in effortlessly. 
Special care is taken to offer protection, so the light is safe from dirt and dust. Security is well taken care of because nobody likes targeting a well-lit property. But, keeping away thieves and burglars isn't the only goal, and you'll be sure to receive praise for the beauty these lights add to your property. 
If you're looking to add a degree of warmth to your property without spending too much on an expensive lighting set, then this LED landscape lighting will come to the rescue. Even the installation is pretty straightforward, and you can set up the entire system in under an hour.
What Could've Been Better? 
While the lights themselves are beyond reproach, they come with bare wires, and the connector has to be set up separately. Although the set contains the hardware needed to do this, some users have found the connector to be too difficult to build. This puts off those who aren't willing to take on the hassle of handiwork. 
Pros
Wide range of uses

Sleek and stylish design

Resistant to inclement weather

Protected from dust and dirt
Cons
Wire connector has to be set up separately
These wonderful deck lights are fit to decorate the indoors and outdoors of your house. When compared to similar products, it is easy to see that these lights have a distinct set of advantages, including easy installation. Thanks to the warm and bright glow, users tend to find different areas of applicability for this product.
Sale
Why Did We Like It? 
When we first tried this product, the starry effect created by the LED lights were extremely impressive. On top of that, the energy-saving qualities also drew us in. The lights have a long lifespan, which makes investing in them worth it. 
A lot of thought goes into the design, so it is made with the best quality acrylic or ABS, and both the power supply and the body are filled with glue. You'll find that it offers an added degree of insulation and protection from the harsher elements of weather. The IP67 waterproofing is yet another advantage in this regard. 
Many users might not want to use all the 16 pieces, and the manufacturers have thoughtfully made the set detachable. Therefore, there's always the option to use part of the lights instead of the entire set. 
Even the installation process is straightforward. All you have to do is drill holes and push the lights in. Once the cables are connected, you're good to go. There are numerous areas of the application too, and the versatility is a huge bonus. 
What Could've Been Better? 
The lights might be a little too effective for some. The brightness often comes across as blinding, which is why it is better to get the dimmer. In this case, remote control is provided as well, to control the settings. Sometimes, the size holes are not suited for the US either. 
Pros
Suited for different areas of application

Suited for harsh weather conditions

Easy to install

Consumes less power
Cons
Drill holes aren't of the standard size
If you wish to opt for some solar-powered lights to make the exteriors brighter, then the MAGGIFT product is the right fit. It works without any electricity and emanates a warm light. Thanks to the solar panels, you'll see the lights remain functional in the long run as well. 
Why Did We Like It? 
These lights let out a very elegant pattern, but they're not too bright. However, the glow is warm, and many like how these products can illuminate walkways, yards, and gardens. Since they operate on solar energy without using electricity, you can avoid the hassle of turning the lights on. 
They turn on and off automatically, with the help of sensors. Even the installation process is relatively easy, as there aren't any wires involved. All one has to do is connect the parts and then drive the stakes into the ground to set up these lights. 
For further convenience, there are rechargeable batteries available as well. Thanks to the secure warranty in place, you can be sure that the investment is safe. If there are any problems with the lights, then the manufacturers are willing to repair them or provide an adequate refund. 
Naturally, this appeals to users who like some guarantees after their purchases. 
What Could've Been Better? 
While these lights are excellent in their functionality, the materials could be even sturdier. Users have found that over time there is significant wear and tear. Sometimes, the lights are likely to break as well. There have been complaints about the brightness of the lights, which the manufacturers could work on to increase. 
Pros
Simple installation

Easy operation

Suited for inclement weather

Automatically turns on and off
Cons
Might show wear and tear over time
With its unique shape, the convex lights go well into the ground, which makes them brighter than they actually are. You can be sure that they'll make driveways, yards, and walkways more secure and beautiful thanks to the glow that is cast. Thanks to the quality of materials used, buyers tend to make the most of these lights as well. 
Why Did We Like It? 
Thanks to the clear convex lenses, these lights are brighter than their counterparts. When buried, they remain resistant to impact due to the soda-lime glass, which is used. Moreover, you'll see that the lights have a long shelf life as well. 
The voltage has been upgraded, so the product is compatible with low voltage transformers. When you use them, you'll notice how the waterproofing systems come in handy. Inclement weather conditions don't adversely affect the lights due to the protections in place. 
Adjustability is a major bonus, as the beams fall in ninety degrees. Therefore the areas of applicability are quite high, giving this light an added edge. Finally, you'll find your investments safe as there is a money-back guarantee within 30 days and a replacement period of 24 months. After the purchase, users can avail themselves of a lifetime of solid after-sale service. 
Naturally, this draws several people who expect quality service for the money charged.
What Could've Been Better? 
The wires that come with the product tend to be thin. While this doesn't adversely affect the lights, users might find it harder to connect these to the thicker wire gauges. Therefore, the manufacturers should focus a bit more on making the wires have standard thickness. Sometimes, the wires are wrapped up and harder to separate during installation. 
Pros
Suited for outside weather

Various areas of application

Fantastic after-sale service

Made of good quality materials
Cons
Wires could be thicker for easier installation
These outdoor lights are effective and professional since you can use them in a wide range of spaces. Be it patios, walkways, or gardens; the ZUCKEO lights can emanate a glow that makes the entire place look nice. Thanks to the materials used, you can also rely on these lights to function for a long time. 
Why Did We Like It? 
The first thing that the ZUCKEO lights make clear is that only premium components are used. Thus, you can be sure of high resistance to impact and proper insulation for the lights. At the same time, their longevity is also guaranteed by the quality of the products. 
Due to the smart design, these lights consume less voltage and are preferred by many as a result. But, the one true aspect that caught our eye is the extreme detail to making it waterproof. From the rubber seal around the exit to the pressure gaskets and seals, the entire structure is watertight. Additional protection is also there to save the lights from inclement weather conditions. 
We've seen how the lights are adjustable and can be used for a wide variety of activities. Usually, those who install these in the exteriors expect the lights to be suited for more than one particular area. 
Finally, we come to the security of investments. If you're a new user, you might like how these lights come with a lifetime of dependable after-sale service. Besides, there is a money-back guarantee within 30 days and a replacement within 24 months. 
What Could've Been Better? 
Although there aren't many complaints about the functionality, some users have pointed out how positioning can pose difficulties. As compared to lights that can be buried, these variants sit atop stakes. Thus, it is tough to mow or clean the areas around them. Over time, the lights might also lose their ability to retain power. 
Pros
Can be used in different places

Suitable for inclement weather

Does not consume much power

Stellar after-sale service
Cons
Poses difficulties to other activities like mowing
Most users tend to prefer these LED lights as they make the landscape look beautiful. It is more powerful than the variants which work on solar energy, and at the same time, the eco-friendly LEDs make it energy saving as well. Easy installation and sturdy materials are added perks as everyone can enjoy the warm glow from these lights for a longer time.
Why Did We Like It? 
Most variants might rely on incandescent bulbs, which have been the traditional option for so long. But, these lights last longer and even use less energy, which is why it is highly preferred. Thanks to the control box, there is a setting that allows it to detect ambient light and automatically turns on or off. 
Outdoor elements can't affect the structural integrity either, since a lot of care is put into the materials used. Thus, you can keep the lights outside, even in harsh weather, without fears that they'll stop functioning. 
We've found that the installation process is easy as well and doesn't use any tools. There's no need for maintenance either. Here, the clip connector becomes a vital addition that gives this product a distinct edge. 
The package comes with a transformer as well, so you can just set up the entire system and start using these lights without the added hassle of ancillary purchases. 
What Could've Been Better? 
There can't possibly be any complaints about the light itself, but we have noticed that the stakes provided for installation are rather short and not so sturdy. Hence, there is a risk of them breaking off if they're driven into the ground too hard. If the manufacturers focus on making them stronger, then the product will be better off than it already is. 
Pros
Suited for harsh weather

Doesn't consume much electricity

Easy to install

Bright and warm light
These lights create a soft glow, which makes it ideal for walkways, patios, or other exterior settings. On top of that, you can rely on the quality of the product and the longevity of the same. Thanks to the trust the manufacturers inspire, several users flock to these spotlights as an obvious choice. 
Sale
Why Did We Like It? 
There's little that this light cannot do. With its bright but warm glow, most users find it easy to use this product for various purposes. This is only accentuated by the fact that the brightness levels can be controlled as needed. 
It functions on solar energy, so there is no need for electricity. Basically, the light absorbs solar power during the day and turns on automatically once the sun goes down. Thanks to the sensors and long battery life, these lights can be expected to work up to 12 hours on a full charge. 
When we come to the design, the cast-iron structure is impressive and careful thought has been put into improving the lifespan of the product as well. Therefore, it comes with IP65 waterproofing so that it can withstand rainy or snowy weather. 
Finally, with great adjustability and additional security in terms of reliable after-sale service, it is no surprise that users tend to flock to this light set. 
What Could've Been Better? 
Although the functionality is beyond reproach, users have found that the lights need a lot of sunlight to be fully charged. If the panels were designed more efficiently, this problem could be effectively addressed. It would only serve to make the light more popular among various users. 
Pros
Suited for inclement weather

Different applicability

Easy to install and adjust

100% refund guaranteed
Cons
Solar panels could be designed more efficiently
It offers a complete kit, so you can add professional looking lights in a way that doesn't cost too much money. Be it a yard or garden; this set will surely uplift the overall appearance of the place. All the necessary components are also bundled together, making this an extremely hassle-free kit. 
Why Did We Like It? 
This product is one of the most affordable alternatives available in the market. There's no compromise with the materials, as the knobs and screws are made of brass, as is the body. You don't need any additional coating or security since the natural brass patina is meant to last a lifetime, giving your favorite lights a timeless look. 
Apart from the body, the entire light is well tested in the VOLT Innovation labs. This ensures that they function appropriately, even in the field, so customers aren't disappointed. Great emphasis is placed by the company on ease of assembly as well. 
Since the entire idea of the product is to be budget-friendly, the do-it-yourself principle is greatly championed. Therefore, you don't have to worry about setting the lights up. The stakes can be easily driven into the ground, after which the lights can be mounted. Then, you're good to go. 
VOLT has a lot of confidence in their products and the use of the latest technology. This is naturally reflected in the lifetime warranty they offer, which essentially secures the investment. 
What Could've Been Better? 
Most users are fully satisfied with the product, but there have been some complaints that the wire is too short. This has created problems because extensions have to be purchased. Some have also complained that the stakes are massive and could be made smaller for additional ease of installation. 
Pros
Affordable

Comes with a lifetime warranty

Lab-tested for smooth functioning

Made of sturdy materials
If you're looking for a reliable light that can do the job, then look no further than this product. It applies all necessary safety measures and is built with long-lasting and good-quality materials. Basically, these lights have everything that's needed to keep users happy, especially when they enjoy the warm glow they give out.
Why Did We Like It? 
The best part about these lights is that they're easy to set up. It is marked safe for pets and children, so there's no need to worry about keeping them away from the lights. The output voltage is low, and there isn't any fire hazard either. 
We've seen how the housing is of rugged aluminum, which is why the bodies are resistant to the dissipation of heat and corrosion. Special care is taken to ensure that the lights are resistant to inclement weather as well. Thanks to the IP65 protection, this is easily possible. 
Even the bulbs are carefully picked, so the light is bright, but the colors remain natural. Those who aren't too comfortable with handiwork can buy this product without any concern. The lights are incredibly easy to set up and operate, as we've found. 
Finally, there is a reliable after-sale service in place, so you know your investment is essentially secure. 
What Could've Been Better? 
While using these lights, several customers have expressed dissatisfaction that they don't come with connectors. Therefore, it leads to an added expense, which puts off many potential buyers. Including connectors in the set would definitely make the product even more desired. There have also been some complaints about the light being too bright, but it is more of an individual preference than an actual product shortcoming. 
Pros
Built to last for a long time

Made with sturdy materials

Can withstand inclement weather

Bright and clear lighting
Cons
Does not come with connectors
Landscape lighting is often an intimidating task, but with the help of this product, you can take the exteriors of the house from a basic setup to a much more aesthetic appearance. Combining stylish design with great utility, there isn't much doubt about why everybody loves choosing these LED lights. 
Why Did We Like It? 
When choosing the right light, we always try to make energy-saving choices. Thankfully, these lights consume very little power, yet the glow is more than sufficient to light up walkways, yards, and patios. 
For those who aren't too accustomed to handiwork, the installation process should come across as easy and quick too. All you have to do is to drive the stakes into the ground. The connector for wires makes the entire operation and setup easy as well. 
Longevity is guaranteed by the manufacturers in their choice of materials. Thus, the LED lights are selected in a way that they don't have to be replaced very frequently, saving users a lot of unnecessary expenses. 
Even the body is made of sturdy materials, and it is IP65 waterproof, which means there can be no worries about keeping the lights out during snow and rain. Finally, the product comes with a five-year warranty, which means that the investment is secured. 
What Could've Been Better? 
Sometimes users need a transformer since the lights operate on low voltage. While many products include this in their package, in this particular instance, the transformer has to be bought separately. This does not sit too well with some users who find the extra expense an unnecessary hassle. 
Pros
Saves energy

Five-year warranty

Suited for inclement weather

Quick and easy installation
Cons
The transformer needs to be bought separately
With this option, you can be sure that your yard will be well lit. The lights are sturdy and dependable, while they can be used in harsher weather conditions as well. Thanks to the warm glow that emanates from these products, users often pick this LED light set to illuminate the exteriors of their houses. 
Why Did We Like It?
Be it patios, gardens, or walkways; this LED light set can make all areas look beautiful. At the same time, they don't consume too much power, making it an environmentally friendly option. Although there is a UL plug, it is not waterproof, so some care must be taken, but as for the rest of the light, you can easily keep it outside in inclement conditions. 
Thanks to the protection system, there is no chance of damage to the lights. It isn't too hard to install these lights either, and no electrician is needed. Understandably, solar-powered lights won't work too well on cloudy days. Thus a plugged alternative is available as well. 
Now, you can be sure that your light set will always remain functional. Finally, the materials used are of really good quality, which is why you can be sure of the lights lasting longer. 
What Could've Been Better? 
Although there are very few complaints about this product, we've noticed that the light beam is quite wide. While this ensures that a larger section of the immediate surrounding area gets illuminated, it also means that you won't be able to see the light at a distance. If some work is put into making the beam more focused, perhaps it would appeal to a wider section of customers. 
Pros
Long-lasting lights

Easy to install

Suited for harsh weather

Doesn't consume too much power
Cons
Light beams are wide and thus aren't visible at a distance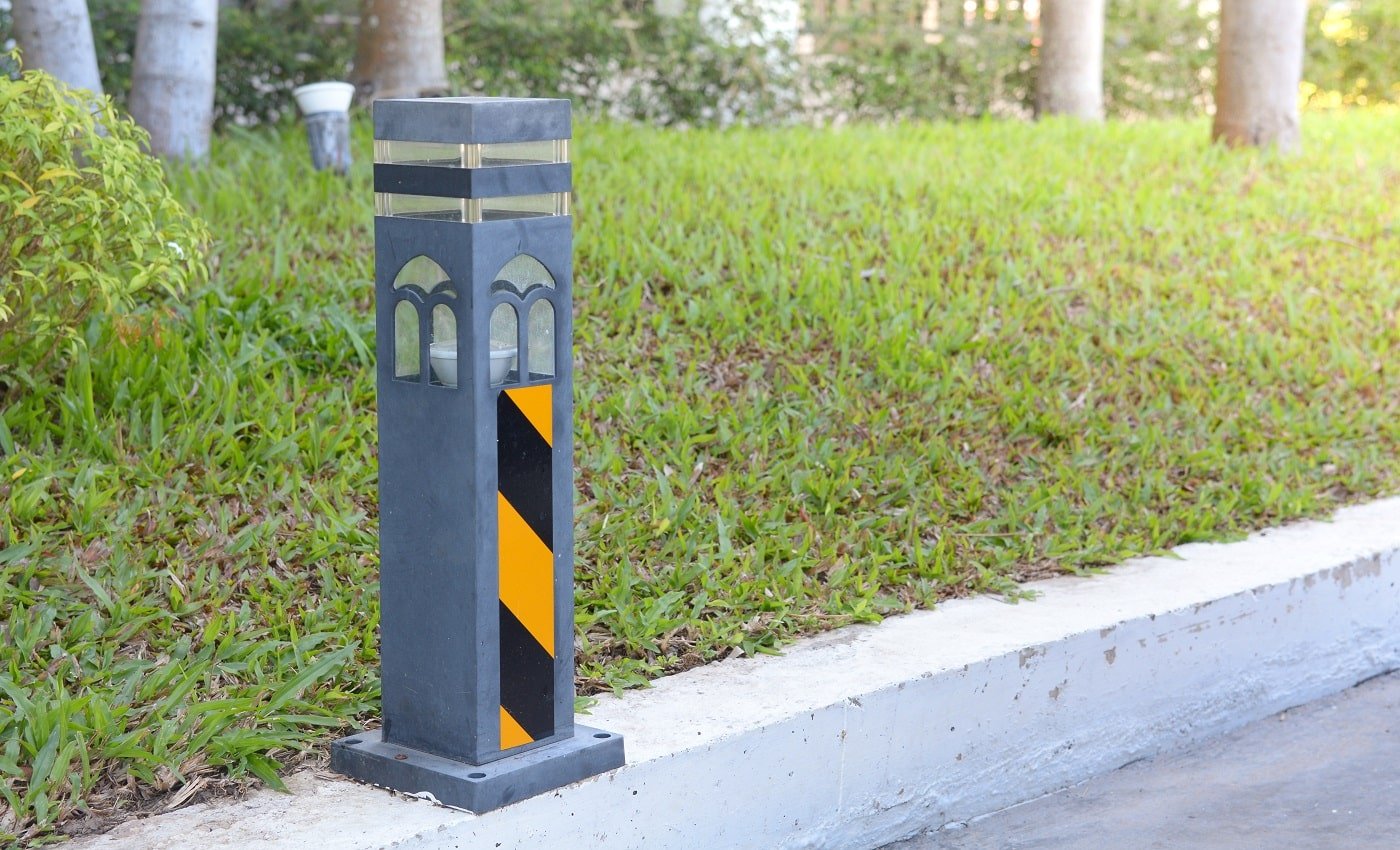 LED Landscape Lights Buyers' Guide 
Now that we've introduced you to the finest options on the market, there are a few factors that you need to keep in mind before narrowing down on the final purchase. 
Waterproofing 
Since the lights are likely to be left outside for long periods of time, you need something that won't get damaged or corroded when exposed to inclement weather conditions. Taking the lights inside every time there is snow or rain is an impossibility. 
Therefore, it is best to opt for products that use sturdier materials and have protection systems in place to remain waterproof. 
Installation
A lot of buyers are not comfortable using too many tools. Therefore, setting up a lighting system can seem like a challenging task. If you don't want to take the hassle of hiring a professional electrician to install the lights, then it is best to choose products where the setup is simple. 
Most items on the list include stakes that need to be driven into the ground before the lights are attached. Then, merely plugging it in ensures you're good to go. 
Brightness 
Considering that these lights are used in exteriors for security reasons too, the brightness is an important factor to consider. While many alternatives provide bright light, there are some which focus on a warm glow, which is better suited for decorative purposes. 
If you aren't in one mind about how to use the lights, then it is best to opt for products where the brightness levels can be adjusted. If this is successfully done, you'll see how the lights automatically suit your individual needs. 
Warranty 
While purchasing a product, most users like their investments to be secure. With objects like LED lights, there is always a chance that some might cease working or run into other troubles that require addressing. 
If you buy lights with a proper warranty in place, then you can be sure of being able to repair or replace the product as deemed necessary by the manufacturer. Moreover, this makes for great after-sale service, which goes a long way in earning perks for customer satisfaction. 
Adjustability 
The lights often have various areas of application. If the heads are adjustable and can be rotated more, then you can be sure that it'll cover a larger area. Accordingly, you can use these lights for different parts of the house, be it patios, gardens, or driveways.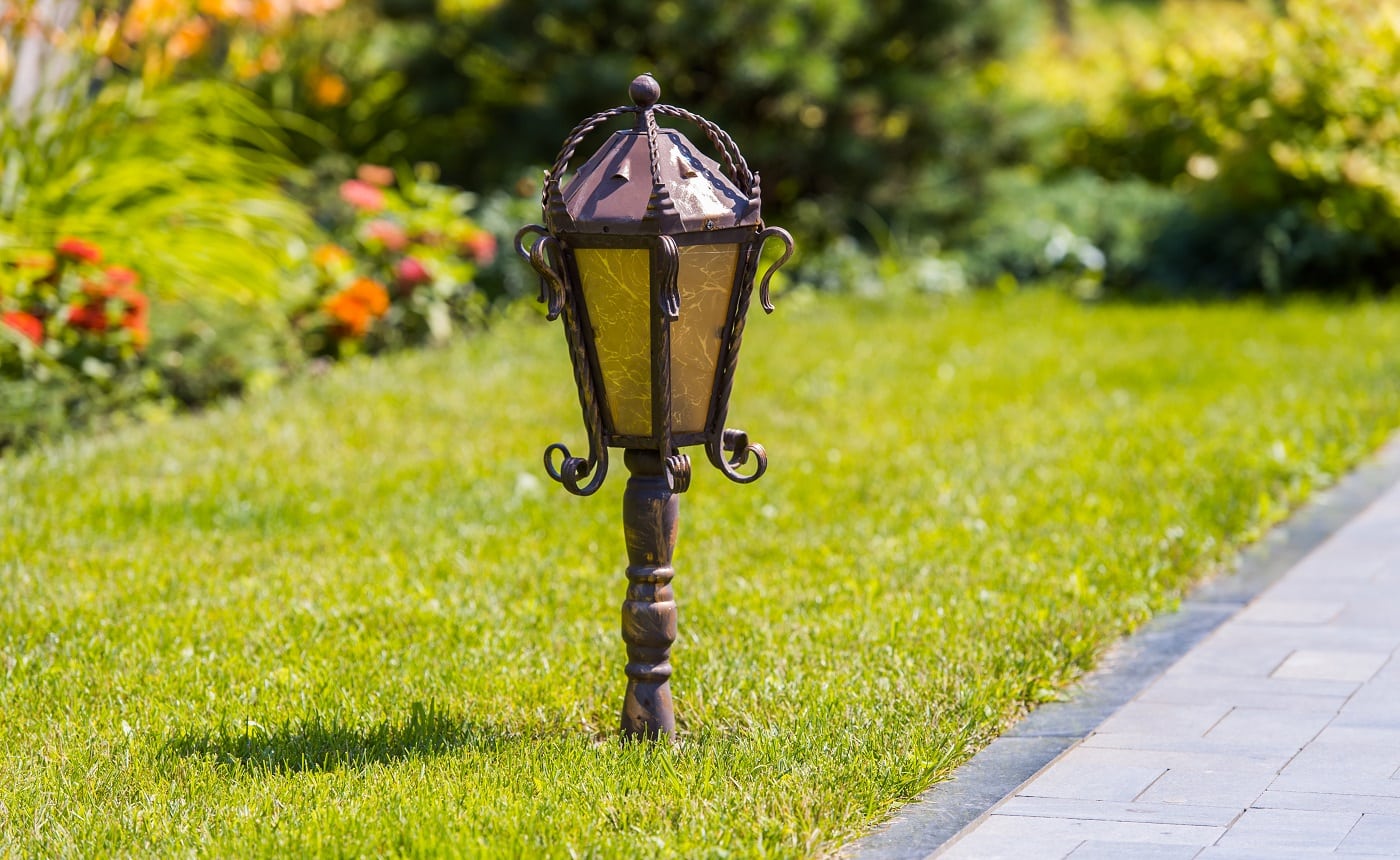 Final Words 
It's not easy picking out the best light, even from among some of the more preferred products in the market. Hopefully, our comprehensive guide has made the process a little more streamlined for you. 
You'll notice that the Moonrays or ZUCKEO products come with die cast aluminium, which makes it light but extremely sturdy. At the same time, you can keep them out in inclement weather without any worries. Even if you're environmentally conscious, there are a host of options among which is the MAGGIFT light set, that operates mainly on solar power. 
Basically, you have to consider a gamut of factors and also take into account how you plan to use the lights. We recommend not opting for options that are too expensive and always going with products that have a good warranty period. In case you have any other questions about the purchase, do feel free to reach out to us. 
Till next time, then!
Related Articles
5 Best Self-propelled Lawn Mowers Right Now
The 5 Best Lawn Mowers for St Augustine Grass Right Now
The 2 Best Gardening Gloves for Awesome Gardners' [ Buying Guide ]
5 Best Gas Hedge Trimmers Reviewed
3 Best Polymeric Sand Right Now | Buyer's Guide
5 Best Paver Sealers for a Wet Look of Epic Proportions 
4 Best Walk Behind Brush Cutter | Buyer's Guide
3 Best Yard Hydrant | Buyer's Guide and Reviews
5 Best Stick Edger | Buyer's Guide
13 Best Trimmer Lines | Multi-Sided, Round, Square, Twisted & Serrated
13 Best LED Work Lights  | Buyer's Guide and Reviews
7 Best Shoes for Cutting Grass Comfortably | Buyer's Guide
10 Most Powerful Leaf Blowers to Consider 
How to Sharpen Reel Mower Blades?
Zero Turn Vs Riding Mower, Differences & Best Solution
13 Best Loppers | Buyer's Guide
Who Makes The Best Lawn Mower Engine Today?
13 Best Loppers Reviewed [+Buyer's Guide]
10 Best Automatic Garden Hose Reels
13 Best Hydraulic Hose Crimper 
13 Best Garden Hose Nozzles for Gardeners Everywhere