It's a no-brainer that healthy, lush green carpets of grass need to be fertilized regularly!
It is not enough to just trim them; they also need the right fertilizer from time to time. Depending on where you live, the type of soil in the yard, and the season of seeding, you need to decide on a fertilizer that's a right fit.
However, it's not really as easy as it sounds. There's plenty of options available on the racks, and knowing which one to get can often get rather confusing.
To make it easier for you, we conducted extensive research and have come up with our top 11 picks. You'll find a detailed description of the products along with their respective pros and cons. Also, there's an added buyer's guide toward the end to help you navigate through this decision-making process in a better way.
So, without further ado, let's begin.
Top Lawn Fertilizer Options
IMAGE
PRODUCT
DETAILS

Our Top Pick

Our Top Pick

Scotts 44611A

2-in-1 formula
Works in 3 days
Covers 10,000 sq. ft

VIEW LATEST PRICE →

Simple Lawn Solution Advanced 16-4-8

16-4-8 balanced NPK
Spring & summer concentrated spray
Feed-grade ingredients

VIEW LATEST PRICE →

Miracle-Gro 1001834

Covers up to 7,200 sq. ft
In 12 minutes, fertilizer can cover 1,000 sq. ft
Nutrition for more than 4 weeks

VIEW LATEST PRICE →

The Andersons PGF

16-4-8 NPK
10,000 sq. ft
Humic DG

VIEW LATEST PRICE →

Milorganite 0636

Organic formula
32 pounds
Pack of 2

VIEW LATEST PRICE →

Super Juice Lawn Fertilizer

All-in-one mix
4% added iron
Soluble formula

VIEW LATEST PRICE →

Ironite 100519460

1-0-1 NPK
Mineral supplement
15 pounds

VIEW LATEST PRICE →

Safer 9334

25 pounds
Covers up to 6,250 sq. ft
Greens up the lawn in 3-5 days

VIEW LATEST PRICE →

Pennington 100536576

14 pounds
Covers 5,000 sq. ft
5% extra iron

VIEW LATEST PRICE →

Pet Safe 24-0-6

Advanced soil technology
Kids and pets friendly
Covers 5,000 sq. ft

VIEW LATEST PRICE →
If you are looking for the perfect fertilizer to provide intense nourishment to your lawn and also provide deep greening, Scotts 44611A is an impressive choice. Rest assured that every granule in the pack is 100% nutrition, and there are no fillers. See your garden flourish like never before in a very short span of time.
Sale
Why Did We Like It?
Time is always of the essence, and this item will make you see how your yard can be filled with lush green grass in just 3 days. This special formula not only provides deep conditioning to your lawn but is also designed not to stain concrete on the driveways or surfaces around your lawn.
Moreover, all thanks to the dual-action 2-in-1 formula, this product provides all the essential micro-nutrients to your soil. It contains more than 5.17% iron that keeps your plants super healthy. You won't get any filler, just pure plant nutrients.
Also, what's impressive about this item is that it is suitable for all kinds of grass and plants. You won't need to invest separately if you grow different patches in different areas of the lawn. All you have to do is follow the instructions on the package, and you're good to go.
What Could've Been Better?
Although we have nothing to complain about in terms of its effectiveness and timely performance, it does produce a weird stench. The smell is pretty strong, and we'd suggest that you don't plan a barbeque party in the yard right after you use this fertilizer.
Pros
High nutritional formula

Works very fast

Suitable for all grass types

Does not stain
For the perfect formula that ensures that your plants get balanced food, Simple Lawn Solution Advanced 16-4-8 is an ideal choice! It packs four times the nitrogen and no added phosphorus. So, there's no chance you can go wrong with a product like this.
Sale
Why Did We Like It?
This perfect blend of micro-nutrients provides all essential food to your soil and makes sure that the plants grow properly. It contains liquid nutrients that are made of high-quality feed-grade ingredients that only provide the best to your soil.
Moreover, the easy to use design is a bonus. You can apply it on the grass and plants with much ease. It is quite concentrated, so you'd have to dilute it a little. After that, all you have to do is connect it to the hose, switch it on, and spray.
Furthermore, it is a huge convenience when you can apply this lawn fertilizer on various grass types. Zoysia, Bermuda, Centipede, or Bahia – name any, and you can apply it to the soil for healthy growth.
Also, coverage is pretty good, and one container of this fertilizer can easily cover up to 3,200 square feet of your lawn. Be it an old lawn or a newly seeded one, use this product to see a difference.
What Could've Been Better?
Although we have no complaints about the fertilizer's efficiency, we did face some trouble with the mechanism. The sprayer does get stuck sometimes, and you might have to empty the contents and fix it before you can use it again. However, for a quick fix, connect it to a hose instead.
Pros
Good design

Suitable for all grass types

Covers a wide lawn area

Provides premium nutrition to the soil
Cons
Sprayer doesn't function well
If you are looking for a lawn fertilizer that provides the perfect amount of nutrition to promote lush green growth in your yard, the Miracle-Gro 1001834 is a good bet! To know the secret of getting a yard that's an envy of the neighborhood, read on.
Sale
Why Did We Like It?
The best thing about this product is that it brings versatility to the table. We agree that buying a different product variety for different plants and grasses gets quite heavy on the pocket. This product takes away all such worries. You can use it to feed all grass types.
Moreover, this item scores high on efficiency too. The 5-pound container can easily cover a 7,200 sq. ft lawn. Now, that's good coverage, we'd say. Also, this product lasts quite long in the soil and will continue to provide nutrition to your lawn for more than 4 weeks. After that, you'd need to reapply.
Additionally, the kit comes with an added dispenser that makes application super smooth. No need to wear protective gloves. Attach the dispenser and apply the fertilizer to your soil.
Also, it is quite affordable and cost-effective. Now, that's what we call a complete package!
What Could've Been Better?
Honestly, after using it for weeks, we can hardly point out any major defects with this item. However, do keep in mind that it is a synthetic fertilizer, and thus you must closely monitor the application. Over application might even kill your plants.
Pros
Very versatile

Provides nutrition for long

Comes with a detachable dispenser

Cost-effective option
Cons
Have to be cautious with application
This brand name is quite popular in the market, and there's no chance that you'll go wrong with their product, the Andersons PGF. You will get the combined goodness of top nutrition and a balanced, well-researched formula in one bag. This all-in-one professional-grade fertilizer is all that your yard needs to get rejuvenated.
Why Did We Like It?
More granules don't always necessarily ensure better grass growth in your lawn. What you need are granules that can penetrate well into the soil to ensure even distribution.This product perfectly fits that bill. It is super fine and thus gives you twice as much coverage per square foot of your lawn.
Moreover, its nutritional composition is top-notch, and this ensures that your plants get even growth. The lower nitrogen strength allows you to apply more particles to areas where greening is less, and the grass looks underwhelming. And you don't have to worry about harming your plants.
Furthermore, it is a slow-release formula that feeds your yard for more than 8 weeks. As a result, you don't have to worry about reapplication every other month. Apply it every two months, and watch your yard turn healthy and green.
Also, it contains humic and fulvic acid that provides deep nourishment to your soil and enables it to process and take in the nutrients better.
What Could've Been Better?
No doubt, this is a brilliant product when it comes to efficient results. However, it is quite a pinch in the pocket. This is not a budget product, and it is even packaged as a premium one. So, if you have a big lawn and you're on a budget, start with small patches.
Pros
Slow-release formula

Deep nourishment

Good coverage

Easy to apply
If organic products are your jam, Milorganite 0636 is a very good bet. This brand has made quite a name for itself in the market, and there's no way you'll make a wrong call about their products. This is perfect for people who like using everything organic.
Why Did We Like It?
This product is designed mainly for grass and thus is a perfect fit for rejuvenating all the dull patches in your yard. It contains a good amount of nitrogen that is quite crucial to healthy and steady grass growth. This 32-pound bag can easily be used on 2,500 sq. ft of your lawn.
Furthermore, it features a slow-release formula. This means that you don't have to fertilize your soil very often to get good results. The NPK formula comes in a ratio of 6-4-0 and with high iron content that is very important for a lush green yard.
Moreover, the fact that it is organic means that it is safe and environment-friendly. You don't have to keep your kids and pets away from the yard after fertilizing it. Also, you don't have to worry about surface runoffs. Even if it gets drained into a nearby waterbody, the fish's lives won't be endangered.
What Could've Been Better?
Be careful about the product if the budget is a constraint for you. The price is on the higher end. However, for a product as great as this, the price is pretty fine we'd say. Also, it does smell quite a bit and you should take that into consideration before applying it.
Pros
Has high iron content

Good coverage

No need to apply frequently

Environment-friendly
Next up on our list, we have Super Juice Lawn Fertilizer. This all-in-one fertilizer is a perfect match for all who are looking for a dry soluble mix that can effectively make the lawn lush green. This full-spectrum fertilizer is suitable for all types of lawn.
To know more, read on.

Why Did We Like It?
With this product, you can turn unhealthy patches of lawn into a beautiful green carpet. It is an all-in-one mix and has 4% extra nitrogen to help boost grass growth. This extremely well-balanced formula comes as a dry mix, and all you have to do is simply add water to it.
Moreover, it is very easy to use this product. Dilute the formula in water and connect to a hose to spray it easily and evenly in all areas of your lawn. No more worries about using your fertilizers economically. Because it is diluted, you can apply it to larger areas without the fear of it running out.
Furthermore, it is specifically designed to provide deep nourishment to your soil for a long duration. Its soluble form seeps deep into the soil and provides the ultimate nutrition that your yard needs. And in no time, you'll see your lawn turning shiny and green like never before.
What Could've Been Better?
This feed is very powerful, and your lawn is undoubtedly going to look better than how it looked before the application. However, patience is the key here, and it might take some time before you can see the results. If you don't see results fast, don't keep applying as over-application may harm the plants.
Pros
Provides nourishment for long

Easy to apply

Extra iron for better growth

Long-term effect
Cons
Takes time to show results
If you dislike the excessive growth that some fertilizers cause but want a good dose of nitrogen for your yard, Ironite 100519460 is the perfect choice. Its unique formula is designed, keeping in mind the needs of the soil. Only with a few applications, you'll have a carpet that will make your neighbors green with envy.
Why Did We Like It?
To begin with, this fertilizer understands the true meaning of a balanced formula. It is not so rich in nitrogen that it makes your grass grow so vigorously that they look untamed. So, what you get is a super-rich green carpet without any excessive growth.
Moreover, it doesn't only come with the right amount of nitrogen but also with a good proportion of iron. It is the iron content that helps grass absorb and use nutrients that are naturally present in the soil.
Additionally, this formula has been further enhanced by extra beneficial microbes and new and advanced soil technology that provides exceptional lawn care. You can use it in your yard and also on shrubs, vegetables, and trees alike. It is suited to enhance soil nutrients to provide faster and better growth to your greens.
What Could've Been Better?
This is not really a drawback but consider it more of a warning before you decide to use this product. It would be best if you are careful with the amount you choose to put in the soil. If you apply more, there's a chance that the plants might get burnt from excess nutrition.
Pros
Right balance of nitrogen

High in iron content

Enhanced formula for better plant growth

Easy to apply
Cons
Needs careful application
For year-round good and healthy lawn growth, Safer 9334 is the perfect bet. No matter what the season is, this item gives the boost that your lawn needs to survive all harsh weather conditions. With just 3 applications you can see a visible change in the quality of your lawn.
Why Did We Like It?
What we liked best is that this formula not only targets the soil but also the turf. This unique formula is directed towards turning your lawn healthy and green in a very small span of time. It helps promote better growth, develop a stronger root system, and prevent your lawn from thinning.
Moreover, this item helps to enrich the soil by providing nutrition to millions of microorganisms that are housed in it. These organisms are very crucial to help boost the natural growth of the root system. Without this product, the microorganisms wouldn't be able to absorb natural nutrition so effectively.
Health is wealth, and it stands true for your lawn too. The healthier your grass and soil become the better they can defend themselves against all forms of pest attacks, fungi, and other seasonal diseases. The added nutrition from this lawn fertilizer helps all essential microscopic organisms to thrive better and thereby ensures better lawn health.
What Could've Been Better?
We've tested this product for months and it is true that it promotes healthy lawn growth irrespective of the seasonal changes. However, the application is a little difficult as it comes in dust form and you'll have to immediately water the soil to prevent it from blowing. Moreover, it also releases a strange odor.
Pros
High-quality soil nutrition

Prevents diseases

Develops better root-system

Quick greening
If you're on the lookout for a blend of premium fertilizers that promotes thick growth in your lawn, Pennington 100536576 is an impressive consideration. It comes with a combination of both fast-acting nitrogen and slow-release nitrogen. With the goodness of both, it is no surprise that this item made it to our list.
Sale
Why Did We Like It?
Be it dry summers or unpredictable rain during the monsoon, this item is designed to strengthen your grass against all seasonal upheavals. Whether it's the heat or draught, rest assured that this formula will help you maintain a healthy carpet of grass all year round.
Moreover, this product is highly infused with nitrogen. It contains fast-acting nitrogen that helps your plant to green-up quickly in a span of a few days. It also has slow-release nitrogen that feeds your lawn for as long as three months. Thus, we can say that this product is almost twice as effective as its contemporaries.
Additionally, it is very easy to use this product. Often we face difficulty in storing the product once the seal is broken. But not with this one. It comes in a resealable package that can be sealed back after every application. It is airtight and doesn't dampen the product.
What Could've Been Better?
Although there's no complaint about the efficiency of the product, it sure did increase weed outgrowth in our lawn. If not supervised with caution, this product does enhance unwanted growth in different parts of the lawn. And this might take away all essential nutrients from your grass.
Pros
Easy to apply

Formula shows quick results

Suitable for all season

Can be used on all types of plant
It is not true that the grass is always greener on the other side. With Pet Safe 24-0-6, you can also turn your lawn into a healthy, lush green carpet in no time. This super-efficient formula works wonders in turning your turf healthy and removes all patches.
Why Did We Like It?
It is quite impressive in the way it nourishes sparse, stained, and weedy lawns. Its unique advanced formula is specifically built to enhance soil growth. This item seeps deep into the soil and is designed to promote better growth for the root system.
Moreover, this formula is safe for kids and pets. If you're using this product, you don't need to worry about them playing in the yard after fertilizing it. Even if they touch it, it's not going to be a problem. However, to be safe, try to make sure that they don't put it in their mouths.
Also, it is convenient to use the product. It doesn't come in a powder form that can be easily blown away by the wind. All you have to do is to put it in the soil, water it, and you're good to go!
What Could've Been Better?
Although there's not much to complain about this product, it does smell bad after application. Make sure that you don't apply it right before a party in your yard. However, the stench doesn't stay for more than a day.
Pros
Easy to apply

Enhances growth in no time

Fast greening

Mild chemicals
If you are planning to fertilize your yard when seeding, overseeding, or sodding, Jonathan Green 11540 is the perfect choice. It is a crucial time, and this is one of the best options that you can consider for your yard during the growing phase.
Why Did We Like It?
We understand how vital it is that the grass gets the best nutrition possible during the growing phase. This item is highly infused with phosphorus, and that enables the root system to grow stronger and healthier.
Moreover, this unique formula helps saplings to grow fast and also enables good greening. Thereby giving your lawn a lush green makeover. It also contains a good dose of slow-release nitrogen that ensures that your plants are fed well for a long time. You don't need to water your plants frequently.
Also, you can use it at any time of the year. This is not a seasonal fertilizer, and thus, you can apply it to the lawn any time you are seeding it. It will add extra nutrition to the seedling to grow faster and healthier.
What Could've Been Better?
There are not too many products that are as good as this one that you can use during the growing grass phase. However, it is quite pricey and if you're on a budget, consider fertilizing your yard in small patches instead of covering the entire lawn at one go.
Pros
Feeds grass for long

Easy application

Can be used all-year-round

Suitable for all grass types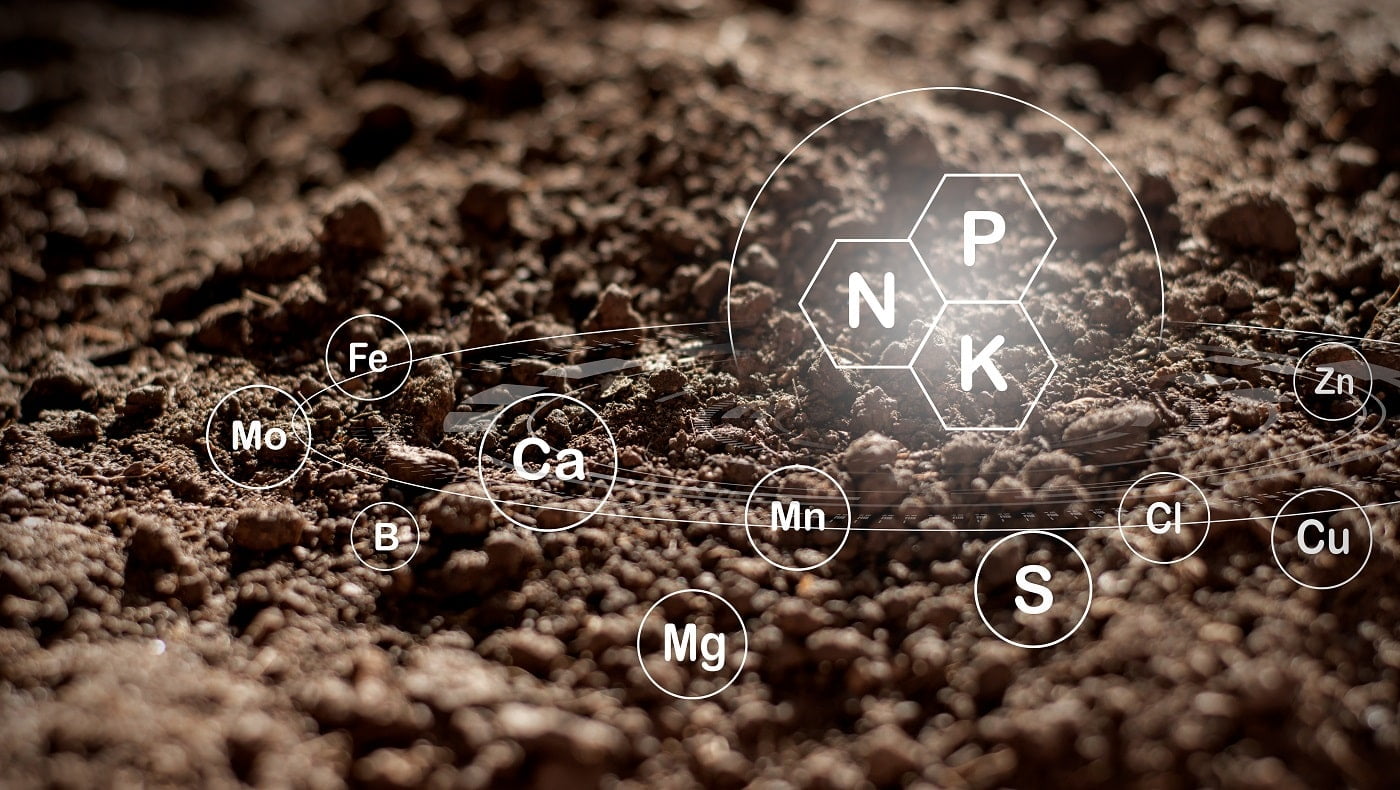 Lawn Fertilizer Buyer's Guide
Now that you've gone through the product details, you must have a fair idea about their upsides and downsides. You must have also noticed that there's a different range of features and elements that these products bring to the table.
Be it the nutritional composition, ease of application, or the kind of lawns these items are suited for, you've surely learned a great deal about lawn fertilizers. However, these pieces of information are not enough to make the best choice.
There's a range of other factors that you'd need to take into consideration before deciding on getting your hands on a particular product.
So, without any further delay, let's check them out.
Organic Or Synthetic?
Well, this is a never-ending battle, and we don't think that there can be one answer to it. They are very distinct in almost every way you can imagine, apart from the fact that they both help you to turn the lawn into a lush green carpet.
Organic fertilizers come with their own set of pros and cons. They are environment-friendly, and your pets and kids are also very safe around them. However, you need to show patience for these fertilizers to work their magic into your lawns. They help your plants get stronger from within. But, yes, they are more of a pocket pinch than their synthetic counterparts.
On the other hand, synthetic fertilizers are water-soluble and chemically composed. They show results a lot faster. With the synthetic options, the chemical compositions are a lot more accurate.
However, they are not pets and kids friendly. And if they get washed away in a storm or by surface runoff, there's always a chance that they will get deposited in some waterbody and have a detrimental effect on marine life.
So, as mentioned before, they both have their own set of goods and bad. We'd suggest that you choose one depending on the requirements of your lawn. There's no one-answer-fits-all to this rather difficult question.
Understand The Numbers
Before you select which NPK is best suited for the lawn, you have to understand how to read the packages. The NPK ratio shows the amount of nitrogen, phosphorus, and potassium that is present in the mix.
Nitrogen helps in greening, and phosphorus promotes growth, and potassium guards against all disease-causing elements. It's best to choose a fertilizer based on the kind of turf you have and the climatic conditions you live in.
Also, make sure that you read the package well before you buy. All that you need to know about the mix is clearly mentioned on the covers.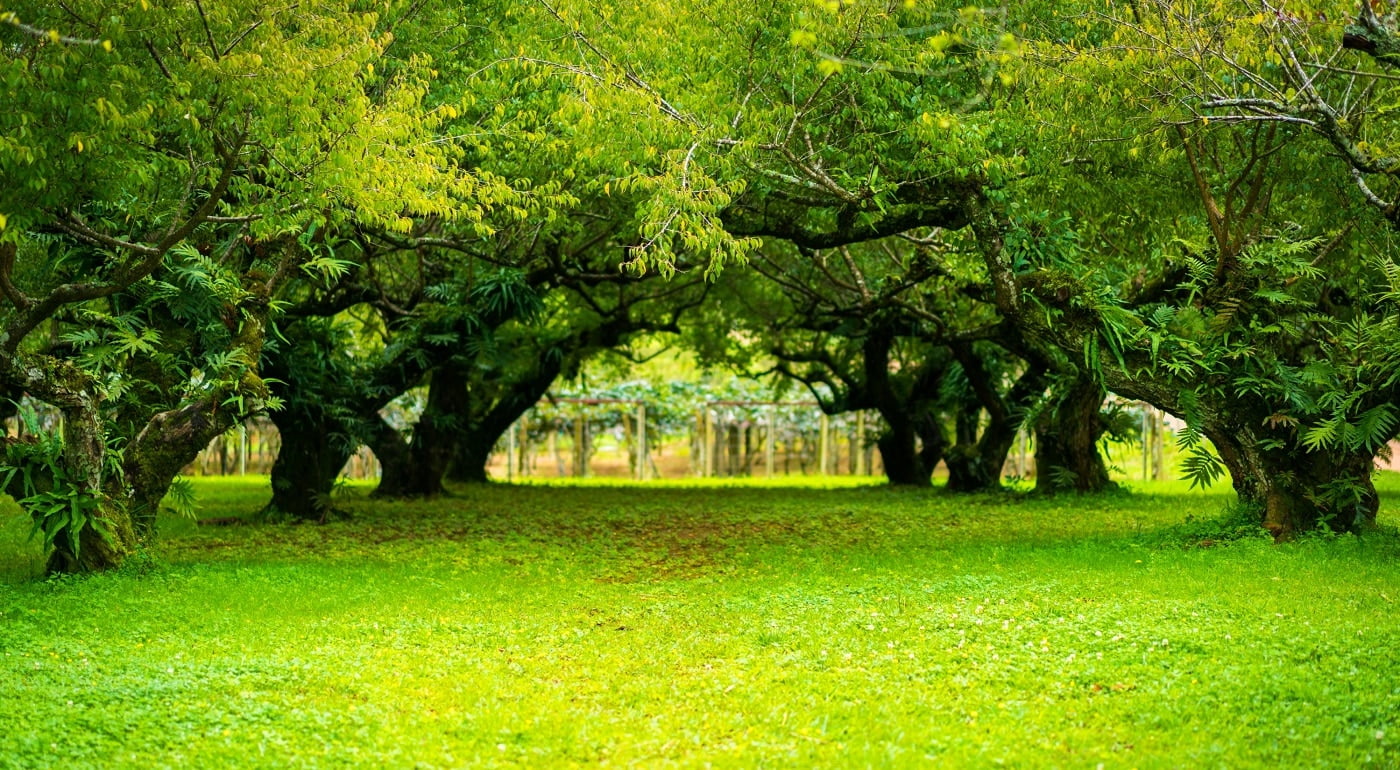 Verdict
By now, you must've realized that a healthy garden full of blooms always requires the added goodness of fertilizers. With constant use, you'll see an overall improvement in soil quality and how firm and green your yard becomes.
Moving on, we'll do a quick recap of our favorites for you. Taking into consideration the price and performance, Scotts 44611A is our overall favorite. If you're looking for premium quality nutrition, Simple Lawn Solution Advanced 16-4-8 is a safe choice and well-trusted by many homeowners.
On the other hand, Miracle-Gro 1001834 is one of the most cost-effective options that provides long-term nutrition to your yard.
With that, it's a wrap. Until next time, happy gardening!
Related Articles
9 Best Fertilizers for Petunias Right Now
9 Best Fertilizers for Hydrangeas
13 Best Weed And Feed For Lawns
13 Best Weed Killer for Flower Bed Reviewed
How to Install Landscape Fabric for Weed Control
11 Best Fertilizer for Citrus Trees Right Now
13 Best Weed And Feed For Lawns
13 Best Weed Killer for Flower Bed Reviewed
How to Install Landscape Fabric for Weed Control
13 Best Fertilizer for Fruit Trees  
13 Best Fertilizer For Blueberries 
13 Best Organic Lawn Fertilizer 
13 Best Fertilizer for Tomatoes  
13 Best Fertilizer For Succulents Reviewed 
13 Best Fertilizer for Hibiscus 
13 Best Liquid Lawn Fertilizer Right Now 
13 Best Fertilizer for Hydrangeas
13 Best Fertilizer for Green Grass
13 Best Fertilizer for Vegetable Garden
13 Best Fertilizer for St Augustine Grass Reviewed
Where to Find Good St. Augustine Grass Seed & How to Grow It