A lot of financial and safety concerns over safe drinking water can be resolved by using an inline water filter.
Not only is the appliance an excellent source of safe and refreshing water, but it's also a cost and energy-efficient option for the discerning buyer. By eliminating the need for water bottles, these filters also help to declutter your house.
Primarily, water filters function by removing contaminants such as chlorine, chromium, dust particles, and pesticides. Consequently, any bad odor or taste is also removed, but inline filters are a step ahead. They work along with ice makers to yield ice that is healthy and tastes great.
However, the market is teeming with inline water filters, each with its unique properties and advantages. Therefore, choosing the right one for your needs may be difficult. This is why we've compiled a list of the 13 best models out there and followed it up with a brief buyers' guide.
So, let's get started, shall we?
Best Inline Water Filters
IMAGE
PRODUCT
DETAILS

Our Top Pick

Our Top Pick

EcoPure EPINL30 Refrigerator Filter

Versatile compatibility
Both compression and push-to-connect fittings
5-year longevity

VIEW LATEST PRICE →

Woder 10K-JG-1 Ice Machine

Filters out heavy metals
Can filter 10,000 gallons of water
Keeps healthy minerals intact

VIEW LATEST PRICE →

GE GXRTDR

Nearly universal compatibility
Impressive chlorine filtration
Includes quick-connect fittings

VIEW LATEST PRICE →

Culligan Inline Refrigerator Filtration Systems

Ergonomic design
Comes with quick-connect fittings
Removes suspended particulate matter

VIEW LATEST PRICE →

Omnipure K2533JJ

Includes quick-connect compression fittings
Easy-to-use push fittings
Simple installation

VIEW LATEST PRICE →

AQUACREST GXRTQR Refrigerator Water Filter

Quick and easy installation
Does not remove minerals
Comes with two cartridge filters

VIEW LATEST PRICE →

Watts Inline Water Filter

Filters 20,000 gallons of water
Works for up to 2 years
Employs the KDF fluid treatment

VIEW LATEST PRICE →

Lasco 37-1821 Ice Maker Inline Filter

Filters up to 1500 gallons
Can be installed horizontally or vertically
Primary charcoal filtration

VIEW LATEST PRICE →

Culligan EZ-Change Water Filter

Quick-connect and twistable fittings
Removes class III particulate matter
Uses RC-EZ-1 replacement cartridge

VIEW LATEST PRICE →

3M Filtrete

Installation takes 30 minutes
Removes parasitic cysts
Electrostatically charged filter media

VIEW LATEST PRICE →

CuZn ILFC-200

Contains 4 filtration media
Removes both chloramine and fluoride
Keeps minerals intact

VIEW LATEST PRICE →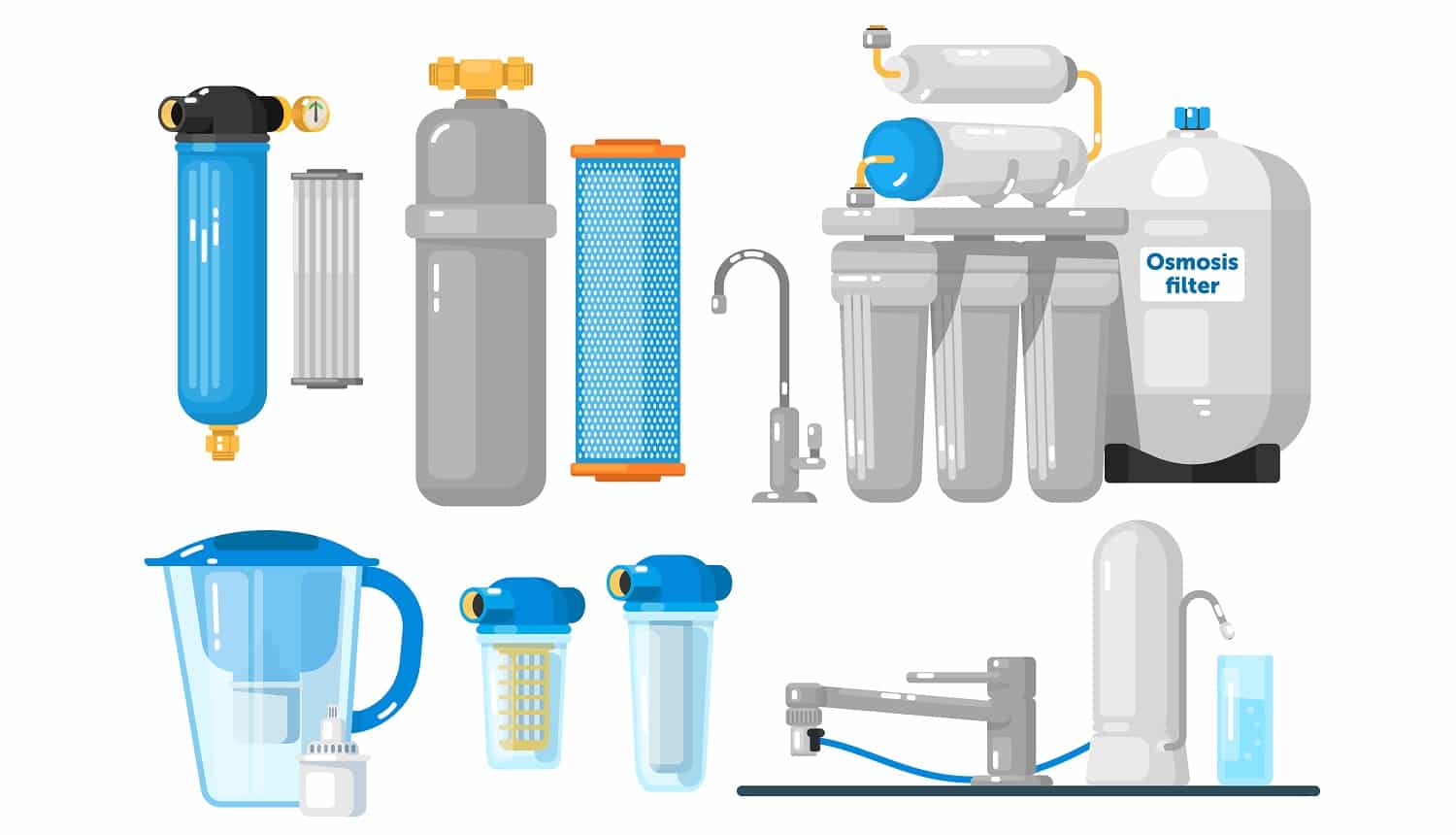 The next recommendation on the list, EcoPure's filter is sure to impress. The brand itself is among the most dependable in the market at present, so you may rest assured that its product is not one that you'll regret investing in. Sturdy and functional, it does an excellent job of filtration and is built to last.
Sale
Why Did We Like It?
This excellent filter from EcoPure is one of our personal favorites and for all the right reasons. Its exceptional filtration capacity aside, the appliance scores high on a number of other points, with design being the first. Manufactured entirely in the US, it is designed to effectively remove sediments as well as chlorine, while also acting on unpleasant taste and odors.
Furthermore, the filter is easy to install. Equipped with both ¼ compression and push-to-connect fittings for copper or plastic water lines, it proves to be a hassle-free appliance that requires little maintenance and no special technical skills.
Last but not the least, this nifty piece of equipment comes with the promise to last 5 years of use. Dependable and versatile, it is compatible with all major brands of refrigerators such as Samsung, Whirlpool, Kenmore, Frigidaire, and GE, and offers incredible value for money.
What Could Have Been Better?
The only cause for complaint users may have with this otherwise promising appliance is that it does little to remove unpleasant tastes in the water. However, while this is certainly something EcoPure could work on, it isn't a deal-breaker by far, and the features on offer are extremely attractive.
Pros
Easy to install

Good value for money

Requires little maintenance
Cons
Doesn't remove unpleasant taste
Next up, is another impressive find – the 10K-JG-1 Ice Machine from Woder. An able model with excellent filtration capabilities, it is compatible with most refrigerator models and functions without a hitch. Easy to operate and durable, it offers good value for money and is definitely an option worth checking out.
Why Did We Like It?
This excellent appliance from Woder makes a wonderful companion in the kitchen. Compatible with a number of refrigerators, it also performs its primary functions with ease. What especially impressed us was its ability to tackle heavy metals along with impurities such as chlorine, mercury, chromium, detergents, and even pharmaceuticals.
In addition to that, the filter eliminates all unpleasant odors and flavors and offers drinking water that could beat any refreshing beverage. Also, thanks to the sophisticated mechanism, healthy minerals already present in the water are by no means filtered out. On the contrary, you may rest assured that 99.9% of impurities have been taken care of.
Woder's filter is built to last and offers ample longevity on a budget. It has a lifeline of 3 years and is able to filter 10,000 gallons within that timeframe if used properly. All things considered, this is certainly a filter that delivers on its promises.
What Could Have Been Better?
The only area where this otherwise flawless filter falters is that it brings down the water pressure of the refrigerator. In case it's already low, this could lead to problems. However, we'd recommend getting in touch with Woder's customer care as it's a highly responsive and dependable team.
Pros
Easy to install

Good value for money

Highly sophisticated filtration mechanism

Compatible with most refrigerator models
Cons
Lowers water pressure in refrigerator
The GE GXRTDR is the ideal inline water filter if a high degree of hassle-free functioning is your primary lookout. It's also a great fit for those who like their water to not only be safe but also taste exceptionally good. Easy to install and operate, this model is well worth your time and consideration.
Sale
Why Did We Like It?
As far as durability is concerned, the GE GXRTDR is a winning option that delivers well. It fits most refrigerator models and is designed to extend their lifespans considerably. Also, the appliance comes with a part finder query box that allows you to determine whether it's compatible with your fridge or not.
Another feature that impressed us the most was its capacity for filtering chlorine. You must be wondering what's so novel about that, all water filters do it. But the GE GXRTDR is exceptionally adept at removing chlorine from the water including its smell. The result is safe drinking water that also tastes great.
Last but not the least, the device is durable and comes with quick-connect fittings that allow for ease of installation. Therefore, attaching it to your fridge's water lines becomes a cakewalk, and given the filter's affordability, it only enhances its appeal.
What Could Have Been Better?
Although extremely convenient, the quick-connect fittings are sometimes prone to breakage while screwing them in as they're made out of plastic. Barring this, the filter has no functional flaws and makes for a great budget solution to water filtration issues.
Pros
Impressive chlorine filtration capacity

Removes all odors

Easy to install

Highly compatible and easy to install

Good value for money
Cons
Connectors could be built better
Next on the list is a brand that has, over the years, firmly established itself in the world of water filtration systems. Be it public spaces or residential complexes, Culligan's filters are found in abundance and for good reason. The IC-EZ-1 is no exception to the rule and lives up to the brand's values with ease.
Why Did We Like It?
Culligan's filter is among the top products in the market and comes equipped with a ton of features that are sure to impress the most discerning buyer. Its design is one of the most impressive aspects of the filter as it allows for easy installation and does away with numerous cartridge changes. The quick-connect fittings go a long way in enabling this; they work on simple twists and turns.
In terms of filtration, this is an efficient model that removes most contaminants with ease, especially chlorine. Alongside this, it also deals with bad smells and tastes with the resultant water being refreshing and healthy. And if this wasn't enough, Culligan's appliance is equally capable of tackling floating, suspended particles that are usually difficult to filter.
Lastly, the device is made of premium quality materials and comes with an impressive lifeline. It filters up to 3000 gallons of water in a single cartridge and the other option is to use a single cartridge continually for 12 months before replacement. All things considered, certainly a strong recommendation from us.
What Could Have Been Better?
The only aspect that users may be concerned about is the size. Culligan's filter is of considerable proportions and takes up space behind the fridge. The best way to avoid issues of space is to ensure that there is ample free area available for the filter before you buy it.
Pros
User-friendly device

Cartridges are easy to replace

High operational efficiency

Durable and long-lasting
An excellent option for those on a tight budget, the K2533JJ from Omnipure ticks all the right boxes and then some. It is a high-functioning water filter that is also compatible with all major brands of refrigerators and ensures that users have no issues operating the appliance. Read our review of it to get a thorough look into it.
Sale
Why Did We Like It?
If ease of operation and installation is your first priority then this is the model for you. The K2533JJ from Omnipure is an excellent inline filter that offers healthy and safe drinking water in minutes and without burning a hole in your pocket.
Fitted with an excellent internal mechanism, it is adept at tackling excess chlorine and filters it out completely. The end result is clean and tasty water that quenches your thirst while refreshing you. It also saves you additional expenses by eliminating the need for extra filters and cartridges.
Last but not the least, the quick-connect fittings allow for hassle-free installation and also makes the appliance compatible with a wide range of refrigerators. There's no need for specialized tools or technical knowledge when it comes to set up and the added push fittings streamline the process further.
What Could Have Been Better?
While there are no functional flaws with the appliance, users should take care while installing it as the direction of the water flow is not marked. In that case, one may end up attaching the filter backward which then hampers its performance and also leads to unnecessary trouble.
Pros
Budget-friendly option

Easy to operate

Tasty and safe drinking water

Push fittings for enhanced functioning
Cons
Direction of water flow not marked
Following that is the GXRTQR water filter from Aquacrest, a well-known name in the industry. The filter is among the most budget-friendly options on the list and a good option for those looking for maximum functioning at an affordable price. Read on to know all about it.
Why Did We Like It?
The Aquacrest GXRTQR is a worthwhile option to consider as not only is it highly effective as a water filter but it also improves the quality of water during the filtration process. To be fair, this isn't something we can say for many models, and given the price of the product, it is all the more impressive.
Easy to install and operate, Aquacrest's appliance removes most contaminants and is especially adept at keeping the existing minerals intact in the water. It filters up to 2000 gallons in a single lifetime and also comes with a spare cartridge that does away with the additional expense of buying a new one for replacement.
Lastly, we can't stress its affordability enough. Equipped with a dependable mechanism, Aquacrest's unit ensures the user gets only the best of the best without incurring a heavy expense. Needless to say, it is one of the best models in its price range and makes for an attractive bargain.
What Could Have Been Better?
Aquacrest's appliance is close to perfect but it's not entirely flawless. The area that we felt needed some work was the cartridge replacement process which can be cumbersome and time-consuming. However, the company has a responsible and hands-on customer care team and such issues are easily resolved.
Pros
Filters up to 2000 gallons

Budget-friendly

Includes a replacement filter
Cons
Cartridge replacement could improve
Next on the list, we have an excellent product from a trustworthy brand that promises to deliver. It wins over the most discerning user with a stellar performance and works well with a wide range of refrigerators. However, it's a much more versatile appliance than you think. Read on to find out how.
Why Did We Like It?
We have a number of reasons to deem it one of the most impressive models featured on the list, but its versatility deserves the first mention. In addition to its compatibility with a remarkable range of refrigerators, the filter also works with ice makers, water fountains, coolers among others. Now that's stunning, isn't it?
In terms of filtration, it's equally effective. Making use of the KDF fluid treatment in its mechanism, it is capable of filtering a whopping 20,000 gallons of water before the cartridge needs to be replaced, which is 2 years. The mix of zinc and copper in the treatment eliminates the possibility of contamination from chemicals and offers clean drinking water that is also good to taste.
Last but not the least, installation is simple and takes mere minutes. Also, for such a versatile and high-functioning device, Watts' filter is low maintenance and, on all accounts, makes an offer that is hard to refuse.
What Could Have Been Better?
Although nearly free of technical faults, this excellent water filter requires a thorough checkup every 6 months to ensure the proper functioning of the cartridge. However, we feel this is a minor compromise to make in return for such a capable appliance that wins on all other fronts.
Pros
High operational efficiency

Versatile device

Works well with water supply pipes

Sophisticated filtration mechanism
Cons
Requires an informal review every 6 months
Clean, filtered water is a necessity and in order to ensure uninterrupted access to it, installing an inline filter can go a long way. Lasco's appliance is a high-functioning filter that puts all your doubts to rest once you have attached it to the refrigerator. Simple to operate and equipped with a variety of features, this is a commendable option to look at.
Sale
Why Did We Like It?
This inline water filter from Lasco tackles contaminants in a fashion that leaves little to be desired. In doing so, it employs charcoal filtration which is highly effective in filtering minute toxic particles. Also, this greatly improves the taste and smell of the water which is then ready and refreshing to drink.
With Lasco's filter, installation is quick and free of hassles. The connection fittings are a nifty 1/4th of an inch long while the unit itself is 2×10 inches in dimension. Furthermore, it can be fitted either horizontally or in a vertical position and fits easily behind refrigerators of a variety of makes.
Last but not the least, users need not unnecessarily spend money or time behind replacing this filter. Once a year is adequate for cleaning and the device also comes with a 1-year warranty. All things considered, this budget-friendly option from a trustworthy brand is worth your consideration.
What Could Have Been Better?
This otherwise excellent filter falters in two places, however, neither is a dealbreaker in any way. One, it requires a long flush period before you can start using it for the filtration to be 100% effective. And two, although no toolkit is necessary, replacing the appliance can be a time-consuming affair.
Pros
Easy installation

Very effective filtration

Good value for money
Cons
Installation can be time-consuming

Long flush period
As one of the best products in the market, Culligan's EZ-Change filter delivers an excellent performance that is hard to match. Effective and practical, it is the ideal solution to most filtration-related issues and makes for a useful addition to any household. Read our review of it to find out more.
Why Did We Like It?
Although the filtration capacity of this model is beyond commendable, what truly takes the cake is the simple installation and negligible maintenance. Culligan's filter comes with connector fittings that can be screwed on and off with ease without requiring any specialized skills or tools. Furthermore, it saves you time on the setup process and makes a rather attractive bargain on that front.
In terms of filtration, it is effective in significantly reducing the levels of lead, atrazine, cryptosporidium, giardia, lindane, and other class I particles having similar properties. Also, the taste and odor of chlorine are also taken care of. On the whole, water passed through this filter comes out clean and safe to drink and is also very refreshing.
Lastly, its 3000-gallon capacity makes the filter well-suited not only for home use but also for campers, boats, and RV vans. Cartridges are easy to replace but can function without a hitch for 6 months or 500 gallons easily. Like we said, setting up this filter does not take time, and neither does the replacement process.
What Could Have Been Better?
We went over the appliance with a critical eye but couldn't find a single functional flaw. The only grievance users may have is with the replacement period as for some, 6 months might be too soon and expensive. However, it is a small bargain to make for such a functional device and by no means a dealbreaker.
Pros
Extremely simple installation

Effective filtration of toxins

Removes odor and unpleasant taste
Cons
Replacement period could be longer
Next on the list is another impressive filter that lets you drink fresh, clean water straight out of the tap. It is highly effective in eliminating contaminants and is manufactured by one of the most well-trusted brands in the industry. So, this is an appliance you can definitely count on, as you'll see below.
Sale
Why Did We Like It?
Right off the bat, we were impressed by its filtration capacity and process. In addition to removing common contaminants from the water, it also does its bit to eliminate parasitic cysts such as turbidity, atrazine, and cryptosporidium. Also, the taste and smell of chlorine is greatly diminished as are sediments.
The feature that really caught our attention was the filter media. Unique in function, it is electrostatically charged and acts, in essence, as a small magnet. In turn, the most microscopic particles, ones that are often missed by other filters, are filtered along with the larger contaminants.
Last but not the least, the filter is easy to install, and what's more, it attaches directly to the tap. The process takes around 30 minutes and once connected, proves to be an extremely convenient household appliance to keep handy. All in all, this is a filter you can bet on without a second thought.
What Could Have Been Better?
The only grievance we had with this otherwise excellent option is the replacement period. At 6 months, it is a considerably smaller window than most other products in the market and may prove to be expensive. However, by no means and especially given the filter's features, is it a deal-breaker!
Pros
Enhanced filtration techniques

Convenient to use

Durable and trustworthy

Easy installation
Cons
Replacement period could be longer
Our first recommendation is from a brand that is trusted in homes across the country. The CuZn ILFC-200 is an excellent inline water filter that is capable of removing most impurities to give you pure and refreshingly cool drinking water. Also, it is designed well and ensures optimum performance. Check out its features below.
Sale
Why Did We Like It?
This inline filter makes for a useful attachment to your refrigerator and is efficient in removing contaminants of various kinds. The purification process is strengthened by passing the water through four filtration media, no less! The result is cool water that is ready to drink and exceptionally invigorating.
In addition to that, water from this filter is bound to taste great. This is because while it gets rid of chlorine and fluoride, the filter ensures that the minerals already existing in the water remain present. Not only does this lend the water a good taste, but it also contributes to keeping it healthy.
Last but not the least, this model is among the easiest to install. Time-efficient and hassle-free, all the accessories required for setup are included in the package and you need not spend an extra buck for them. In this way, it saves you money and becomes a cost-efficient option as well.
What Could Have Been Better?
The CuZn ILFC-200 is slightly heavier than its counterparts and thus, difficult to handle. However, while this may be a slight inconvenience for users, considering all that's on offer, it is a small compromise to make.
Pros
Multiple layers of filtration

Harmful components completely eliminated

Retains taste and health of water

Easy to install

Good value for money
Cons
Heavier in comparison to other models
The penultimate item on the list, Nahla's ultra-high capacity inline filter does an excellent job of removing minute particles and providing fresh drinking water to your family. Dependable and long-lasting, it makes for a worthy addition to the kitchen and also has an impressive capacity.
Sale
Why Did We Like It?
The most impressive feature of Nahla's filter is the installation process. Quick and hassle-free, it requires no special skills or tools. Also, there is no need to replace the filter as it remains maintenance-free for up to 3 years. Now, that isn't something we haven't seen often!
When it comes to filtration, Nahla's appliance delivers a commendable performance. As a Class I, EPA registered unit, it is antimicrobial in function and removes 99.99% of contaminants including chlorine, inorganic compounds, and heavy metals such as lead. Also, it exceeds the industry standards set by the NSF and ANSI and is also effective in removing odors.
Furthermore, installing this filter is simple and hardly takes any time. No specialized skills or tools are required and you can easily connect it to a variety of refrigerator and icemaker models. Also, given the absence of brass fittings, chances of leakage are greatly reduced. Lastly, it is manufactured entirely in the US and bears the mark of excellence in each feature and function.
What Could Have Been Better?
The only aspect where this highly functional appliance falters is that it does not filter out fluoride from the water. However, there are other filters that are geared for this specific purpose, and for all that Nahla offers, such an issue can be overlooked.
Pros
Requires no maintenance for 3 years

Easy and quick to install

Compatible with most refrigerators
Our last recommendation is not only among the best in the market, but it is also one of the most effective filters on this list. Employing highly sophisticated technology, this appliance from ClearlyFiltered offers clean drinking water that is not only as refreshing as it is healthy. Check out our review to learn all about it.
Why Did We Like It?
Let's not beat around the bush here. ClearlyFilter's appliance is one of the best things that could happen to your kitchen. It makes use of a highly effective filtration process that leaves very little to desire and the result is water that is safe to drink, be it adults or infants.
The process consists of three stages. First up, organic compounds such as chloramine, pesticides, and fertilizers are dealt with. This is also where the smell and taste of the water improve significantly and makes it refreshing and delicious. The second state tackles heavy metals and other inorganic compounds.
Lastly, or in the third stage, the filter works on removing fluoride from the water. This is important as few household appliances execute this function. Alongside this, the product features a streamlined and easy-to-operate design and also comes with a lifetime warranty. Now that's a win-win, isn't it?
What Could Have Been Better?
There are practically no faults with this device. If we had to really nitpick, we would probably like it to be priced slightly lower. However, that's almost being unfair! With its properties, durability, and ease of operation, the seemingly hefty price tag is quite justified.
Pros
Easy to clean and maintain

Incredible filtration properties

Quick replacement

Responsive customer care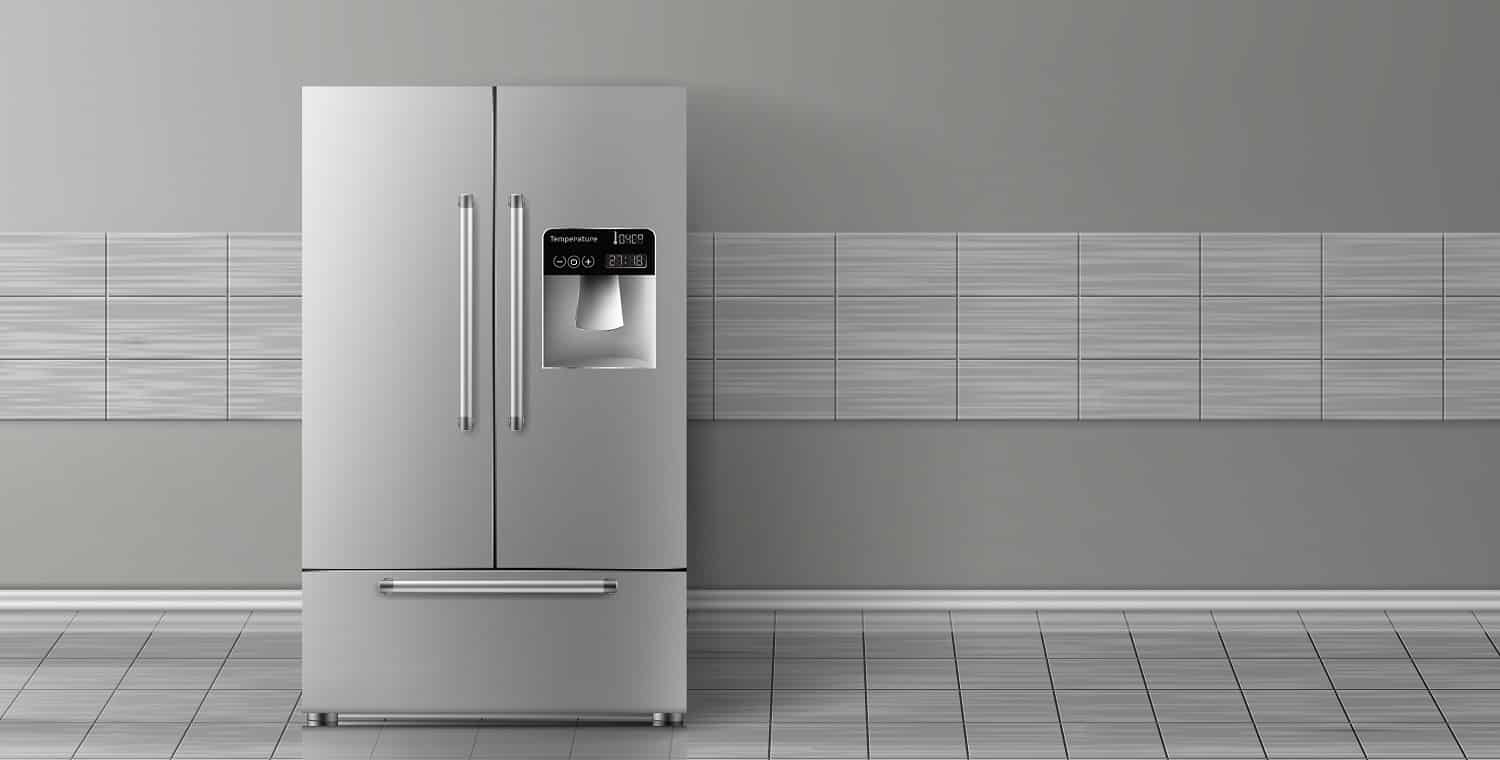 Inline Filter Buyers' Guide 
It must be evident from our list that there's no dearth of inline water filters in the market and each has something unique to offer. Be it technology or cost-efficiency, every model comes with its own advantage.
This is precisely why users may have trouble selecting the best one; all of them make an excellent offer. However, there are some specific points that you must consider before making a purchase, and they're outlined below.
Filtration Rate
While the basic function and structure of all filters are similar, it is the filtration rate that differentiates one product from the other. In order to select the right one for your requirements, it is important to gauge this attribute thoroughly, or at least an approximation of it.
In the case of inline filters, this value is measured as gallons per day. We'd go so far as to say that this is the most crucial aspect of buying water filters.
Performance
It's important to understand the overall performance of inline water filters as it will be one of the most frequently used appliances in any household. Their work efficiency is measured by a number of things.
For instance, the claim to remove 99.9% of impurities must be verified as far as possible and it may be useful to focus on brands you know and trust. Also, remember to check whether the filter is able to eliminate odors, especially that of chlorine, from the water.
Compatibility
In order to function well, the filter must be compatible with the model of the refrigerator it's attached to. This depends largely on the brand of both appliances in question. Optimum compatibility ensures easy installation and greatly reduces the chance of leakage. If a certain filter claims to have universal compatibility, it would be wise to take a deeper look into its mechanism as most often, it's merely an advertising gimmick.
Price and Replacement Period
There is no shortage of brands that manufacture excellent inline water filters. However, filters need replacing and this is usually an expensive and time-consuming affair. This is why it pays to check out the replacement period of the model you buy.
If a filter needs to be replaced frequently, it can lead to unnecessary and bulky expenses. So, make sure to buy yourself one that lasts a while and is, therefore, cost-efficient.
Installation Procedure
The ideal water filter is easily installed. Having incurred a considerable expense, nobody wants to spend hours installing it. Most top-notch manufacturers understand this so it shouldn't be a problem to find a model that is hassle-free to set up in 15 to 20 minutes.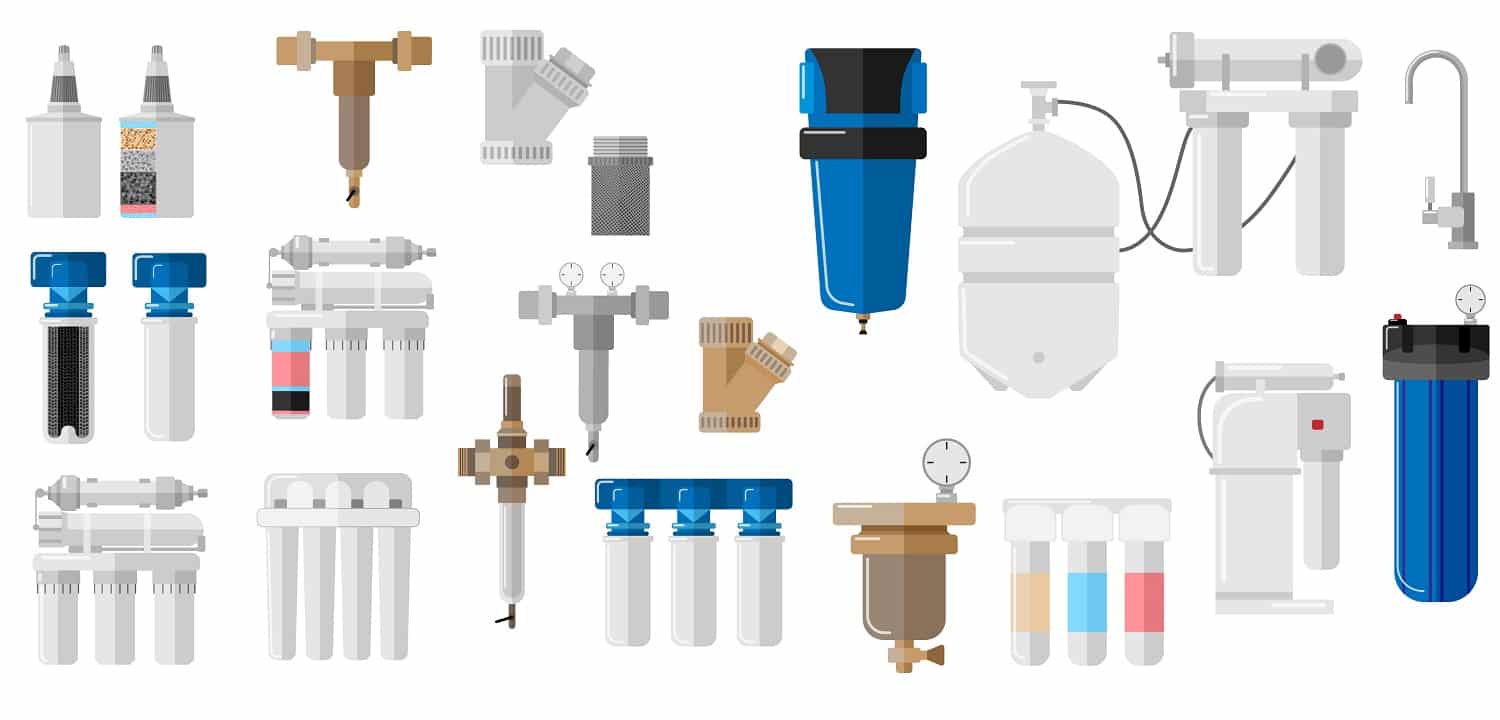 Verdict
With that, we have reached the end of our listicle and guide and hope to have brought you closer to the right inline water filter for your house.
But we'd like to help you out just a little more. To that end, we've rounded up our personal favorites which you might just end up favoring too.
The Watts Inline Filter is an excellent choice as a device that purifies to the T and also scores points for operational efficiency. Similarly, either of Culligan's products would work well. It is an established brand and rather popular with homemakers.
Lastly, we'd recommend you take a good look at the CuZn ILFC 200 too. Functional and simple to use, it promises to deliver.
So go ahead, and take your pick from the very best.
Till next time!
Related Articles
7 Best Refrigerant Recovery Machines 
13 Best Refrigerator Water Filters Today | Buyer's Guide and Reviews
How to Clean a Brita Pitcher and Prevent Mold and Mildew
13 Best Whole House Water Filters
13 Best Water Pitcher Filter & Dispenser 
9 Best Water Testing Kit Right Now
8 Best Water Descaler Softner For Hard Water
6 Best Countertop Reverse Osmosis System Today