Hoses are indispensable to a range of fluid and gas transmission systems. 
As such, securing a hose is crucial to ensure that such systems work the right way and are shielded from any kind of damage. And that's where hose clamps come into the picture, as they provide the much-needed protection and durability to different hose connections. 
An efficient hose clamp, when fitted onto a barb connecting two hoses, would prevent any fluid leakage and thereby ensure that the balance in the system is maintained. 
However, the market is flooded with options, which makes it confusing to choose a suitable one. But don't worry-we've tried to simplify things for you by putting forward this guide to the 10 top-notch options. 
With all said and done, let's start!
Best Hose Clamps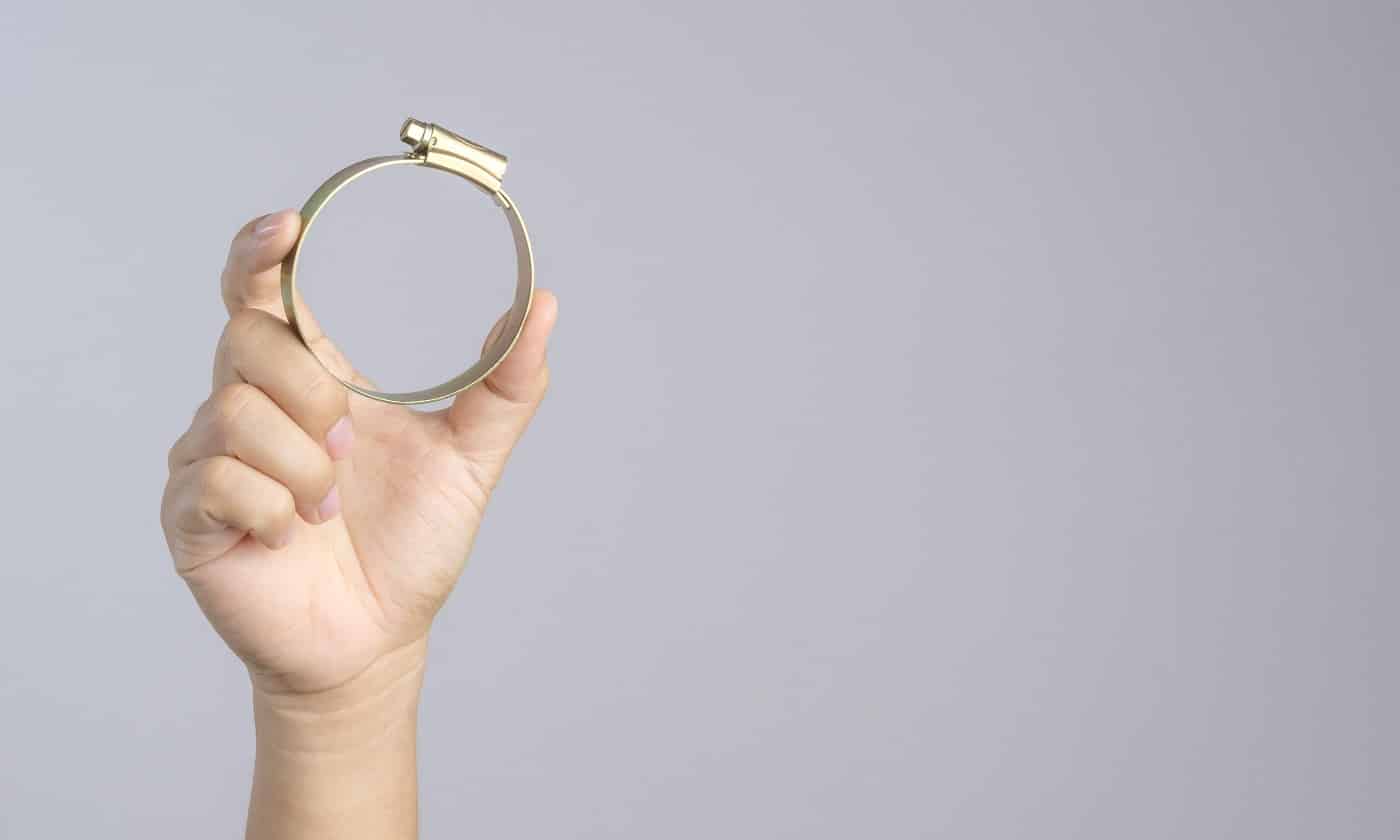 Provide ultimate strength to all hose joints with these heavy-duty hose clamps from LOKMAN that come in packs of 60 pieces. These clamps are suitable for application in automotive, industrial, electronic, and many other fields. So, be it the water system at your home, or the fuel line of your car, they will keep it secured once and for all.
Sale
Why Did We Like It?
First things first, it's made from high-quality stainless steel that's resistant to corrosion and rust, thereby ensuring a more durable performance in the long run. The stainless steel build also provides excellent resistance to oil and water, which enhances its durability further.  
It even facilitates greater ease of use since you just need to turn the screw to unlock the band or to adjust the tension. Another great advantage is that you get clamps of different sizes for use with hoses of different diameters, with their size ranging from 6 to 38 mm. 
What's more, these clamps are fit for recycling and reuse, which implies they don't pose any risks to the environment. Overall, it fits the bill for being one of our top recommendations.
What Could've Been Better?
Although most customers were delighted with its performance, they pointed out that the packaging wasn't proper since the material used was weak. As such, the package might arrive torn in several places, which makes it prone to damage during delivery. 
Pros
Comes in sizes suitable for hoses of different diameters

Resistant to corrosion and rust

Water and oil-resistant

Facilitates greater ease of use
Another top-notch product you can opt for is this Ees Tech hose clamp, which is designed with solid fixtures to enable a truly effective performance. It secures all hose connections in the long term through its efficient working mechanism and is available in a pack of 4 pieces.
Why Did We Like It?
What we liked the most about these hose clamps is their two-layered structure, which provides the perfect seal with different hose materials. In addition, these are fastened using bolts, which further ensures a firm connection, and prevents any gas or liquid leakage from the hose. 
The structure is torsion and pressure-resistant, which enhances its durability to a great extent. We were also glad to find that it comes in different diameters ranging from 2.5 to 12 inches. 
Another advantage is the professional-grade stainless steel material that prevents rust and corrosion and also makes them water-proof. You can even apply these clamps for a range of applications, including industrial purposes. 
And that's not all; the brand offers a full satisfaction guarantee for this product, plus the customer service is also quite prompt and helpful. 
What Could've Been Better?
Although this product does its job quite well, the clamps of the wrong size may be delivered sometimes. So, make sure you check whether the diameter of the hose clamps delivered is exactly what you ordered. 
Pros
Provides perfect seal with different hose materials

Prevents rust and corrosion

Applicable for a wide range of purposes

Brand offers a full satisfaction guarantee
Cons
Clamps of the wrong size may be delivered sometimes
Next up is this product from TICONN, which is a highly reliable option when it comes to protecting hose connections from damage due to moisture. These hose clamps possess great versatility as they find use in garden water lines, air conditioners, fuel lines in cars, home plumbing systems and others.
Why Did We Like It?
The 0.023-inch thick premium-quality stainless steel material of these clamps sets them apart from most other products on the market. This material provides great toughness to it and ensures better longevity. Plus, the resistance offered from rust and corrosion is also praiseworthy.
Another significant benefit is that these adjustable clamps come in 5 different sizes, viz. ¼ to 7/16 inch, ⅜ to ⅝ inch, ½ to ¾ inch, ⅝ to 1 inch, and ¾ to 1⅛ inch. This makes them capable of being used with hoses of different diameters, thereby facilitating greater versatility. 
Furthermore, the assortment of clamps comes organized within a sturdy storage box, with the working range engraved clearly on each clamp. This lets you identify the right size of the clamp easily for any application.  
What Could've Been Better?
The only thing we found disappointing about this product was that the warranty offered by the brand doesn't cover all the issues that users might face with it. Hence, this won't be an ideal choice if an effective warranty is your primary lookout.
Pros
Premium-quality steel provides toughness

Offers better longevity than other products

Can be used with hoses of different diameters

Clear engravings on the clamps enables easy identification
Cons
Warranty not effective enough
This set of 20 hose clamps from Glarks is ideal for use in finer jobs as it incorporates advanced features that help in providing flawless performance. Along with that, it offers great user convenience and has hence garnered considerable appreciation from homeowners and professionals alike.
Why Did We Like It?
First and foremost, each of these hose clamps has screws that let you adjust the size effectively as per the diameter of the hose. Speaking of the band adjustment range, it's 14 mm to 27 mm, implying that you get considerable versatility. Plus, the larger width of 12 mm makes these clamps stronger than the average products on the market. 
Moving on to the material used, each clamp has all the parts made from 304 stainless steel, which enhances its corrosion and acid resistance considerably. This also rules out chances of rusting and breakage. 
Beyond that, its capacity to prevent leakages is praiseworthy so that the hoses always remain safeguarded and your valuable time and money is saved. 
What Could've Been Better?
The box containing these clamps might arrive with the hinges broken, so make sure you check the box carefully after delivery. Also, if this happens, you must report the issue to the manufacturer as soon as possible. But other than that, we didn't face any issues with this product. 
Pros
Can be adjusted as per the hose diameter

Larger width makes them stronger

Enhanced corrosion and acid resistance

Prevents leakages
Cons
Box might arrive with broken hinges
Halfway through the list, we have chosen this hose clamp from Selizo that's perfect for use in household connections like those for the lawn, garage, or water pipelines. This product comes with the ideal strength required to keep the connection stable and prevent all sorts of damage. Notably, it is available in a pack of 40 pieces and comes at a cheaper rate than many other hose clamps.
Why Did We Like It?
The most significant of its features is, of course, the availability of 7 different sizes of the clamps, which lets them adapt to many different hose sizes easily. Here you should note that the sizes included in the package are 6-12mm, 13-19mm, 10-16mm, 16-25mm, 18-32mm, and 19-20mm. 
In addition, each of the clamps is quite ductile and flexible, so adjusting them to fit a hose accurately would never be a problem. This also enhances the ease of use, so much so that you can attach them quickly to fit hoses properly in compact spaces. 
Not to forget the 304 stainless steel build of this hose clamp, which helps resist most of the damaging elements such as rust, corrosion, salt, and water. 
What Could've Been Better?
Although these hose clamps work perfectly in most cases and don't come with any major issue, they won't be suitable for industrial or other heavy-duty purposes. Hence, it's better to choose any other product in case you need a heavy-duty hose clamp.
Pros
Strong material resists most damaging elements

Can adapt to many different hose sizes

High ductility and flexibility

Easy to use
Cons
Not suitable for heavy-duty purposes
These Winlong hose clamps come equipped with premium-quality features to provide the performance that users desire. So, with this product at your disposal, you can very well forget about problems such as disrupted water flow in plumbing systems or gas leakages in garages or industrial workspaces.
Why Did We Like It?
Coming in a more flexible design, this clamp possesses greater adjustability to ensure that the sealing pressure is accurate. It also provides considerably good resistance against oil, water, and salts. Plus, the wide clamping range of 19mm to 38mm makes them beneficial for industrial purposes. 
Another big advantage is the much higher torque of 10.5N, which makes sure that it attaches firmly to the tougher and even the wire-reinforced hoses. In comparison, the ordinary clamps on the market come with a torque of about 6.78N and hence may attach weakly to the hoses.
We also liked how easy it was to install this clamp, which is made possible by its extensively tested design. All you need to do is loosen the screw, thread the pipe through the clamp, adjust it so that it fits tightly therein, and tighten the screw back to complete the process. 
What Could've Been Better?
The quality of stainless steel used in this clamp is slightly inferior compared to other high-performing products. As such, it might not be very durable in the long run. Buying more of these clamps is a possible way out to deal with this issue. &
Pros
Ensure that the sealing pressure is accurate

Wide clamping range

Greater torque tightens the connection

Easy to install
Cons
Slightly inferior stainless steel material
This set of hose clamps from ISPINNER is another effective option to go for as it provides leak-proof connections for a range of purposes. It is a popular choice among professionals across the country, thanks to the slew of utility-based features on offer. Each set comes with two hose clamps and is priced quite affordably like our previous pick.
Why Did We Like It?
To begin with, this clamp is suitable for slightly larger hoses since it has a greater usable diameter of 38 to 43mm. This makes it an ideal fit for industrial-grade and automotive hose joints. Additionally, it comes with a 19mm band that imparts greater strength than average hose clamps. 
Their 300-series stainless steel material adds to the strength and durability, thereby ensuring that the hose connections are more long-lasting and sturdy. 
Notably, this clamp comes with a T-bolt fastening system that makes the hose connections tighter, thereby enhancing the overall performance. What makes up this efficient system is the combination of a durable nylon lock nut and a M6 stainless steel bolt. 
What Could've Been Better?
The only downside of this hose clamp is that it's suitable only for some particular hose materials. So, in case the hose is made from a material other than silicon or rubber, make sure you contact the customer support of the brand to be sure about the compatibility. 
Pros
Greater usable diameter

Fit for industrial-grade hose joints

Strong and durable material

T-bolt system makes the connections tighter
Cons
Suitable for some particular hose materials
This screw-type clamp from Koehler is designed to offer reliable performance and an extended service life. You can use it for a variety of purposes including emission control, strengthening fuel lines, and in vacuum & air hoses. Notably, this clamp is available in a box of 10 pieces.
Why Did We Like It?
Firstly, we loved its 5/16-inch high-quality stainless steel band that's perfectly resistant to corrosion caused by chemicals and salts. This enhances the toughness and longevity of the structure considerably. 
What's more, this clamp features a low-profile yet strong housing and a ¼-inch screw with a hex head made from carbon-plated steel. Together, these components ensure that it tightens firmly around the hose, and also makes it very easy to use. 
An added advantage is their small size, which allows for proper installation within spaces that are hard to reach. Lastly, we liked the box containing the clamps as it was quite sturdy and big enough to ensure that the clamps weren't cluttered within.  
What Could've Been Better?
Although this clamp delivers a commendable performance, the warranty offered by the brand may not be effective in addressing all issues. Also, you might not get a prompt response from the customer service in case you have a query or report an issue. 
Pros
Features a corrosion-resistant band

Tightens firmly around the hose

Can be installed in hard-to-reach spaces

Comes in a sturdy box
Cons
Warranty not effective enough
Our next pick for you is this hose clamp from WINL that delivers a pretty decent performance in keeping hose connections strong and secure. It offers considerable flexibility and also ranks high in terms of user convenience. Each pack includes as many as 24 clamps, so it's enough for use on quite a few hose joints.
Why Did We Like It?
Straight off the bat, this clamp provides better corrosion resistance than most ordinary products you'll find out there, thanks to its 304 stainless steel build. It also offers adequate protection against water leakage, so rest assured that the hose would remain secured for the years to come. 
Beyond that, the clamping range of 6 to 16mm facilitates precise adjustment for applying adequate sealing pressure. This ultimately ensures that the pipes are held tightly and also makes for greater flexibility. You will also appreciate the torque of 3.9N, as it extends the applicability to tougher hoses. 
Last but not least, installing the clamps is an easy process since they are designed using specialized procedures to enable greater convenience.
What Could've Been Better?
In some cases, the pack may arrive with lesser clamps, so remember to check it thoroughly upon delivery. Also, don't delay informing the manufacturer if you face such an issue. But apart from that, we have no other complaints regarding their utility. 
Pros
Provides better corrosion resistance

Offers adequate protection from water leakage

Facilitates greater flexibility

Easy installation
Cons
Pack may sometimes arrive with lesser clamps
Towards the end of our list, we bring you this hose clamp from ZIPCCI that's most suitable for domestic and automotive purposes. Available in a pack of 25 pieces, it comes in the more popular worm gear style and is also priced reasonably. So, let's have a closer look at the various features on offer.
Sale
Why Did We Like It?
First and foremost, its 304 stainless steel material is strong and durable enough to prevent any breakage or rusting. This ensures consistent performance in the long run, with all the hose connections functioning in the desired manner. 
Like our previous recommendation, this hose clamp also comes with a clamping range of 6 to 12mm that offers sufficient adjustability. As such, it is suitable for several applications including fuel lines, marine structures, and water pipes. 
Even fixing the clamp onto a hose is quite easy, as you just need to loosen or tighten its screw using a screwdriver and then alter the size as per the need. Last but not least, it provides adequate protection against water leakage.

What Could've Been Better?
A drawback of this clamp is its much lower torque, which makes it comparatively less suitable for use on tougher hoses. Also, there's no information provided regarding the warranty that it offers, so you'll have to contact the customer support to know about it. 
Pros
Prevents any breakage or rusting

Offers sufficient adjustability

Easy installation

Provides adequate protection from water leakage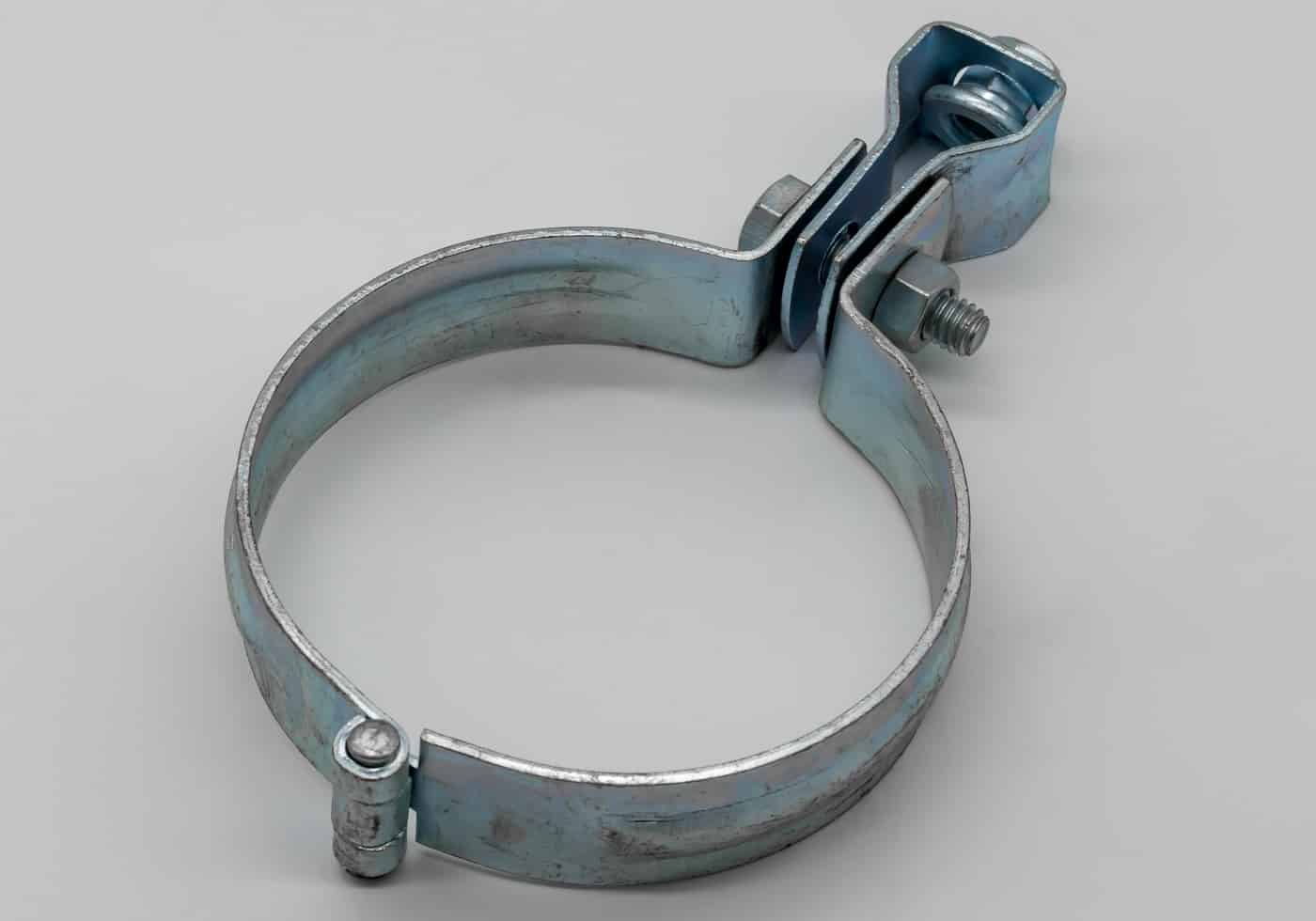 Hose Clamp Buyer's Guide
For choosing the right hose clamp, you would also need to consider some important factors. Otherwise, you may end up making an improper choice. On that note, here are three essential points that you need to keep in mind. 
Material
Purchasing a study clamp is important to ensure that it lasts for the years to come and provides consistent performance. 
Stainless steel is undoubtedly the most suitable material for these clamps as it offers the required protection against water, chemicals, and other natural elements which may cause corrosion. Plus, it provides rigidity to the structure that shields it from any breakage. 
Some products also come with additional layers or coats made from metals or other materials. Needless to say, this is an added advantage as the clamps become stronger and more damage-resistant.
Hose Diameter
While purchasing a suitable hose clamp, the hose diameter is a crucial consideration to make, as it ultimately determines how well it fits into a hose or pipe. So, make sure you measure the diameter of the hose(s) for which you will need the clamps and then choose a suitable clamp. 
Another point to keep in mind is that many clamps come in packs of differently-sized pieces. As such, the clamps in the pack that you choose must be of the size suitable for the hoses you would work on.
Type
Clamps come in various types, among which the worm-drive ones with incisions on the metal band are most popular; hence all the products we've included belong to this type. And the primary reason for their popularity is their wide applicability. 
Note that these clamps come with either a screw lock mechanism or a T-bolt one, both of which are equally capable of protecting hose connections. 
Apart from that, you can go for screw-type clamps, which come with a band having screw threads, and a screw fixed on one side. Turning the screw would help you tighten or loosen the clamp as per the direction in which it's being rotated. Other types include spring clamps, ear clamps, and single and double-wire clamps, but all these are suitable for very small hoses.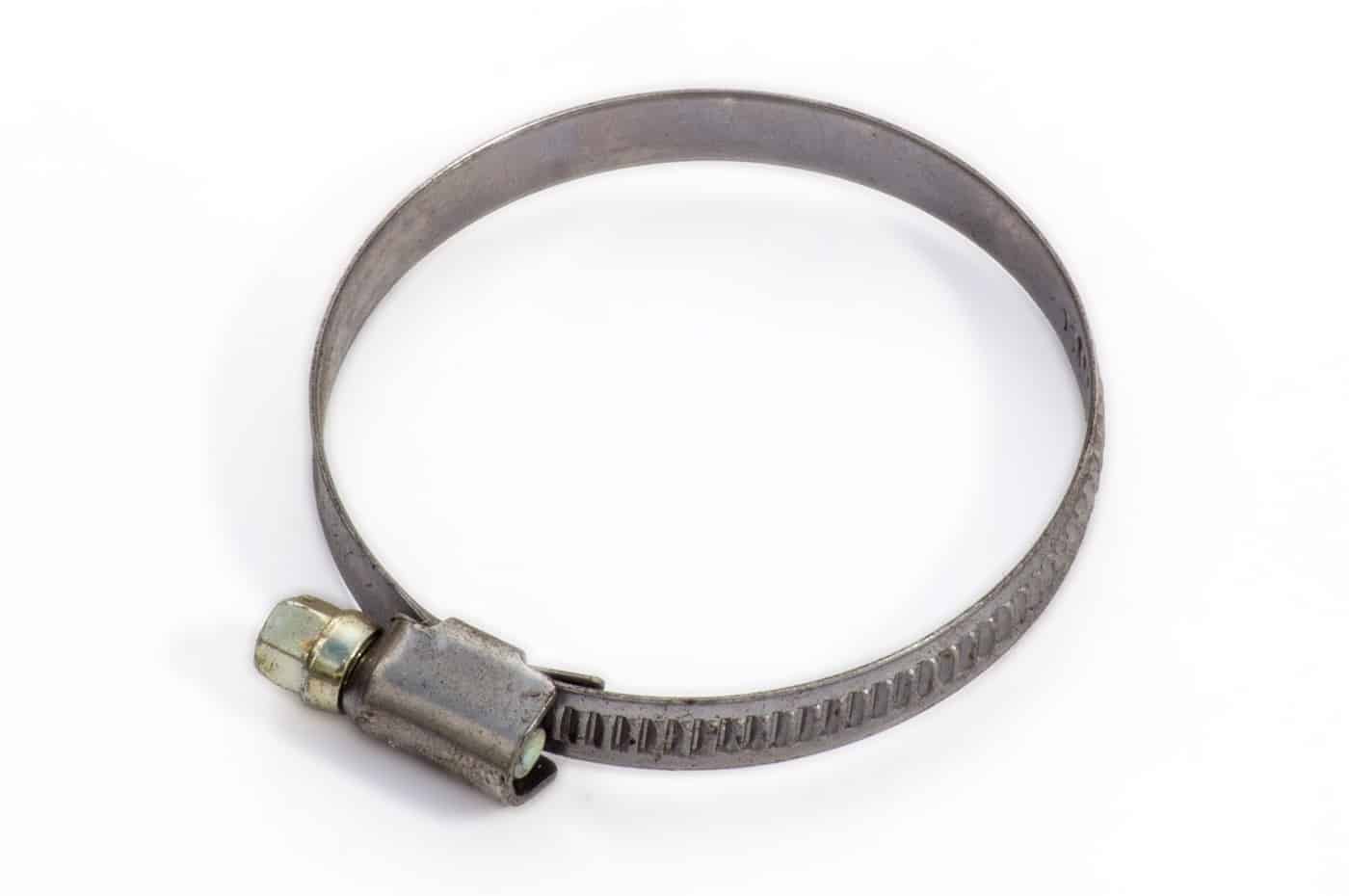 Verdict
So, which hose clamp did you find most suitable? If you haven't been able to zero in on the right one yet, we'd suggest going through the buyer's guide once more, as that would help clear your doubts. 
With that, we've almost reached the end of this guide. But before we bring down the curtains, here's a quick recap of our favorites from the list. If you need to secure a few relatively smaller hoses and are searching for a cost-effective option for the purpose, the EesTeck Hose Clamp will be the perfect choice to go for. 
On the other hand, the LOKMAN Hose Clamp will be ideal if you often need to work on many hoses of different diameters. 
Agree with our verdict? Let us know in the comments section down below. Till next time, take care!
Related Articles
10 Best Automatic Garden Hose Reels
13 Best Garden Hose Nozzles for Gardeners Everywhere
Learn How to Bury a Garden Hose for Easy Watering Transport