Nothing beats that feeling when you get into the shower after the end of a long and exhausting day at work. 
For many people, the shower is often the best place to refresh, relax, and collect their thoughts. However, the best shower experiences depend upon the water pressure, and low water pressure can leave you frustrated. In such cases, getting a new shower head might be the best solution. 
There are several options out there that can help you get the best shower experience. But going through multiple reviews of various products can be quite time-consuming and requires a lot of effort. 
That's why we decided to put together this detailed review-based guide regarding the best options on the market. It even contains a buying guide and some FAQs that will make your job easier. 
Without further ado, let's get started! 
Best High Pressure Shower Heads
IMAGE
PRODUCT
DETAILS

Our Top Pick

Our Top Pick

AquaDance High-Pressure Shower Head

Seven-inch face
Six settings
High-power click-lever dial

VIEW LATEST PRICE →

SparkPod High-Pressure Rain Showerhead

ABS plastic luxury chrome shower head
Maximum outflow of 1.8 gallons per minute (GPM) 
Extra water filter

VIEW LATEST PRICE →

HO2ME High-Pressure Handheld Showerhead

Great soften rubber jet nozzles
High-strength ABS construction
Stainless steel hose

VIEW LATEST PRICE →

Hopopro Handheld Shower Head

Six spray functions
39 self-cleaning silicon jet nozzles
High-quality ABS chrome construction

VIEW LATEST PRICE →

Hoppopro High-Pressure Shower Head

High flow fixed shower head
360°adjustable metal ball connection joint design
Five spray modes

VIEW LATEST PRICE →

LOKBY High-Pressure Rain Shower Head

Six spray functions
Solid brass adjustable swivel ball joint
Silicone jets

VIEW LATEST PRICE →

Aqua Elegante High-Pressure Shower Head

ABS thermoplastic resin construction
Mineral resistant silicone nozzles
Durable brass fittings

VIEW LATEST PRICE →

Newentor Handheld Shower Head

Multifunctional spray modes
Stretchable 59" SS 304 stainless steel hose
Silicone nozzles

VIEW LATEST PRICE →

AquaDance High-Pressure Rainfall Shower Head

Microban Antimicrobial Technology
Patented 3-way Water Diverter
All-chrome finish

VIEW LATEST PRICE →

Kaqinu Shower Head

Stainless steel construction
Brass adjustable extension arm
Self-clean silicone nozzles

VIEW LATEST PRICE →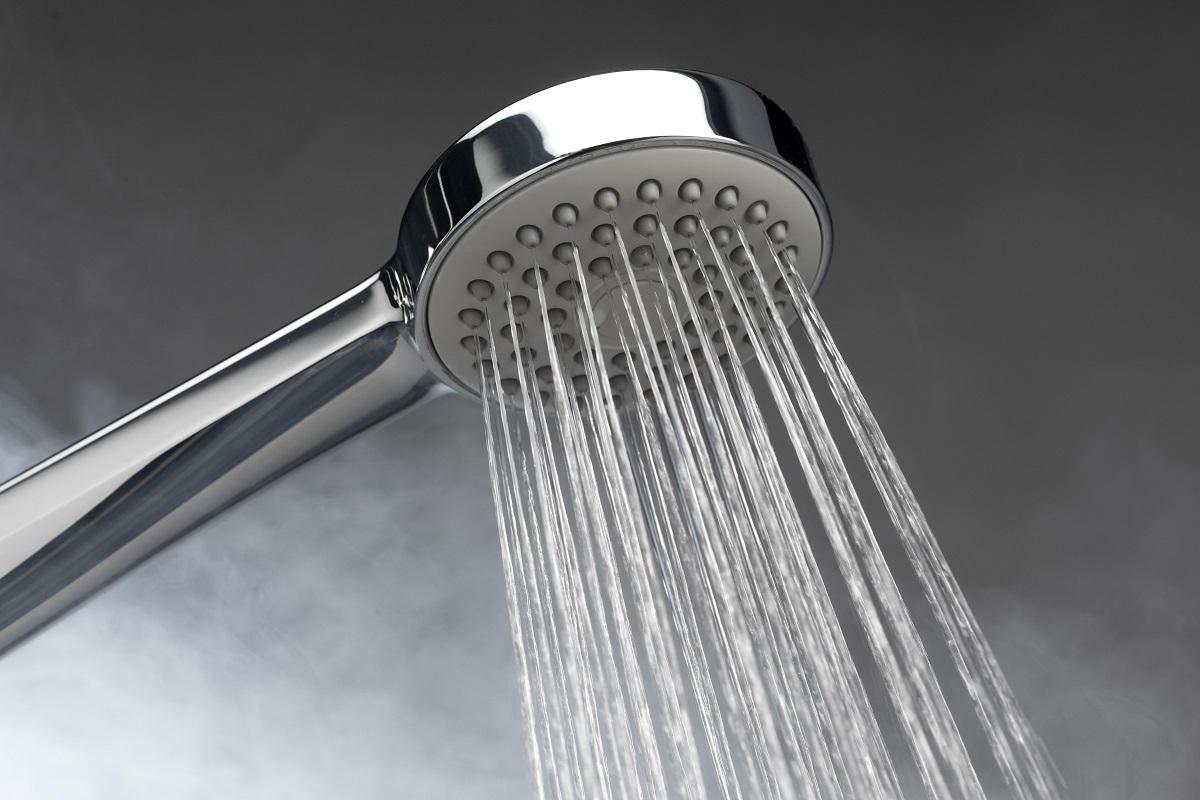 Sale
AquaDance is a leading manufacturer of premium quality bathroom fixtures that are designed to provide the best experience. And this high-pressure shower head is no exception, as it comes with a large shower face and multiple shower settings. It provides complete coverage and can be adjusted easily for a personalized shower experience. 
Why Did We Like It?
AquaDance products are meant to provide the best experience and this high-pressure shower head does exactly that with its huge seven-inch face that provides complete coverage, soaking the entire body. 
Besides this, it has a high-pressure click lever dial that makes it easy to operate the shower. You also get six settings that allow adjusting the water spray according to your preferences effortlessly. 
The overhead bracket which is part of the heavy-duty design is similarly adjustable for easier positioning of the shower at the desired angle. But what we liked best about this shower head is the tool-free connection that allows you to install it in a matter of minutes to any standard shower arm. Thus, it does not require any special tools or the services of a plumber for the installation. 
What Could've Been Better?
We did not come across any significant downsides to this amazing showerhead from AquaDance. However, the seal tape that it comes with is a bit on the thinner side. We suggest getting a good quality sealing tape for the installation to avoid facing any problems later on. 
Pros
High-pressure shower head

Easy installation

Affordable

Attractive design
Sale
SparkPod is especially known for its shower heads designed to cater to different showering requirements, such as this high-pressure luxury rain shower head from the brand. It comes with a chrome finish that is compatible with almost any bathroom décor, while having a maximum outflow of 1.8 GPM for preventing water wastage. 
Why Did We Like It?
The SparkPod High-Pressure Rain Shower Head comes with a "rain" design that allows the water to cover more area. This makes it the ideal option for those who love the feeling of raindrops falling on their skin. 
It is made of rustproof ABS plastic luxury shower head with a chrome finish that ensures durability while improving the aesthetics of your bathroom. Besides that, you get easy to clean rubber jets that require minimal maintenance, helping you save time as well as effort. 
One of the best things we liked about this shower head was the simple installation process. It can easily fit into any standard shower arm, and even comes with Teflon tape and an extra water filter which make the process easier. 
It also has a maximum outflow of 1.8 gallons per minute (GPM), which is great for saving energy, so you can take longer showers. 
What Could've Been Better?
Performance-wise, this showerhead from Sparkpod does an amazing job. But you have to keep in mind that it is among the smallest options on the market, which you might not know from looking at the pictures online. But the size does not affect the performance of this shower head.
Pros
Durable

Value for money

Powerful spray

Energy efficient
The HO2ME Handheld Shower Head is a worthy choice for those who want greater control without sacrificing the strength of the spray. It comes with multiple control settings for adjusting the spray of the water, plus a stainless steel hose that makes it lightweight and easy to use. 
Why Did We Like It?
With a host of useful features, such as an adjustable shower bracket and two extra hose gaskets, the HO2ME multi-function handheld shower head is an outstanding option. It releases water at high pressure that can help relieve muscle pain, which can be especially helpful after spending hours sitting in front of a desk at work. 
The high-quality of this shower head is due to its premium construction, which is made from high-strength ABS engineering grade plastic. In addition to that, the manufacturer has used stainless steel to construct the hose with solid brass fittings, preventing any splitting or cracking. The nozzles, on the other hand, are made of rubber, preventing the buildup of minerals and making cleaning and maintenance easy. 
For controlling the strength of the water, there are three settings including a powerful shooting release, pulse massage, and a mixed shower function that can be adjusted using a switch. 
What Could've Been Better?
This shower head comes with an eye-cleaning mode, but the water pressure is quite intense even in that mode. So, you might not want to let the spray hit your face directly. We would've liked this shower head even more if the pressure in the eye-cleaning mode was a bit on the lower side. 
Pros
Good build quality

Powerful spray

Easy to clean

Simple installation
Cons
Strong pressure even in the eye-cleaning mode
Sale
Hopopro specializes in the manufacture of plumbing fixtures for your home, such as bathroom faucets, kitchen faucets, and showerheads. This handheld shower head from the brand is made of high-quality ABS chrome and offers six different spray patterns so you can easily customize your shower experience. 
Why Did We Like It?
The performance of any showerhead depends to a large extent on its construction; that's what makes this Hopopro device a fantastic choice, thanks to its 59 inches stainless steel hose. While the head is made of high-quality ABS chrome, this shower head is durable yet lightweight. 
Additionally, it comes with six spray patterns that enhance your showering experience. Simply rotate the handle on the showerhead panel to switch between the various functions. And speaking of these functions, we really liked the water-saving mode that helps pause the water when required. 
You also get 39 self-cleaning silicone jet nozzles along with 15 ABS nozzles for easy maintenance. This ensures that the water outlets of the head won't be blocked while making maintenance simpler. 
Meanwhile, the adjustable brass overhead bracket allows you to change the direction of the showerhead without effort. 
What Could've Been Better?
We noticed when using this shower head that it is not easy to rest it on the holder as the showerhead tends to fall down. The manufacturer should look into the issue and modify the design to solve the problem. 
Pros
High-quality construction

Easily adjustable

Helps save water

Strong water pressure
Cons
The showerhead does not fit into the holder
The next item on our list is yet another exciting product from Hoppopro, that has a fantastic design and some innovative features, such as an adjustable brass ball joint. This ball joint makes this shower head highly flexible, so you can adjust it as needed for maximum showering comfort. 
Why Did We Like It?
Looking for a high-performing showerhead with solid construction and useful features? Then take a look at this Hoppopro high-pressure shower head, which features five functions that allow you to easily adjust the spray settings on the shower head. 
The construction of this high-pressure shower head is equally impressive, with an ABS chrome head and an exquisite chrome-plated surface that makes it durable and lightweight. This is combined with a 360-degree adjustable metal ball connection joint design that provides easy adjustability. 
You also get 47 self-cleaning nozzles and 19 ABS nozzles that are easy to clean, preventing the water outlets from getting blocked. 
Additionally, the installation process is among the simplest that we've come across. You can install it manually in just a few minutes without needing the services of a plumber. And all additional accessories required for the installation, such as Teflon tape, are included in the package.
What Could've Been Better?
We were very impressed by this high-pressure water head with superb build quality and good water pressure. But this high-quality shower head is not a very economical option, so may need to look at alternatives if there are budget constraints. 
Pros
Contemporary design

Sturdy build

Easy installation

Good water flow
Sale
LOKBY is a brand that designs products that help you unwind easily while taking a shower, such as this high-pressure shower head that comes with grouped silicone jets. These jets help improve the water pressure by providing a powerful spray while making it easy to clean the shower head. 
Why Did We Like It?
It is impossible not to be impressed with the construction and performance of this shower head from LOKBY. Constructed using highly durable ABS material, this high-pressure shower head is meant to last for several years. Additionally, it uses a solid brass adjustable swivel ball joint that allows you to adjust it as needed easily.
The installation process is also simple, as this rain shower head comes with universal G1/2 inch threads that can fit any standard shower arm. What's more, this shower head has closely grouped silicone jets that ensure a uniform spray. This provides the best showering experience and prevents the buildup of hard water, which can be difficult to clean. 
Moreover, there are five spray patterns to help you enjoy your bath even at low pressure, and you can use the stop and pause functions to save water while showering. 
What Could've Been Better?
Like the other items on our list, this shower head is very easy to install and does not require much time or effort. But if you run into any issues, there are no installation instructions included that can help sort them out. You will need to rely on trial and error methods in such cases.
Pros
Attractive design

Durable

Value for money

Very powerful spray
Cons
Does not come with instructions
Moving on to the next item, we have the Aqua Elegante High-Pressure Shower Head, which features a robust design and provides a reliable high-pressure spray. If you want a pleasurable showering experience without worrying about low water pressure, this could be the ideal solution to your problems. 
Why Did We Like It?
Let's just begin with the construction of the Aqua Elegante high-pressure shower head. It has an ABS thermoplastic resin construction that provides it with durability and impact resistance. Plus, this material is BPA-free making it completely safe for you and your family. 
It also has brass fittings that prevent cracking or leaking, while the superior ball joints allow easy adjustability while the shower is in use. The showerhead also comes in different finishes, so you can select the one which matches your bathroom decor.
Apart from that, this shower head comes with self-cleaning nozzles made from mineral-resistant silicone that prevents calcium buildup and makes maintenance easier. This material also prevents hard water from clogging up the spray nozzles and restricting the water flow. 
The performance of the showerhead is praiseworthy as well, and it does a fine job of increasing the water pressure in areas with low pressure. 
What Could've Been Better?
If you're dealing with low water pressure in your shower on a regular basis, this shower head can help solve that problem. Just make sure to use the water restrictor that is provided; otherwise, the water pressure might become too strong for showering purposes. 
Pros
Reliable construction

Easily cleanable

Multiple finishing choices

Comes with step-by-step instructions
Cons
It should be used with a restrictor
While good water pressure is essential for overhead showers, it is equally important for handheld showers. That's why Newentor has come up with this powerful handheld shower head that provides a strong spray so you can enjoy a relaxing bath without worrying about the pressure. 
Why Did We Like It?
The first feature that we liked about the Newentor high-pressure shower head is the manufacturer's focus on promoting sustainability. This shower head is made from eco-friendly materials and undergoes an electroplating process that provides high corrosion resistance. Plus, it is acid and salt spray tested to ensure the highest quality. 
Another thing we liked very much is its design since it makes switching between different modes very easy and allows you to use the shower with a single hand. This is also made possible by the multi-angle adjustable shower brackets. 
Furthermore, there are six spray settings that make this shower head truly a multipurpose device. You can easily adjust the settings according to different requirements, such as for cleaning the bathroom or bathing your pets. 
Cleaning this high-pressure shower head is also a simple process thanks to the silicone nozzles that prevent the buildup of dirt. 
What Could've Been Better?
Newentor has outdone itself with this highly versatile shower head that makes you want to stay in the shower longer. We only wish that the installation process was a bit easier since it does require some effort but it is all worth it in the end. 
Pros
Environment-friendly

Versatile

Low maintenance

Value for money
Cons
Installation is not very simple
Sale
Since our next item is another product from AquaDance, we're not going to waste time talking about the brand. This rain shower head combo can help improve the water pressure for consistent water flow, ensuring greater reliability and providing a customized shower experience. 
Why Did We Like It?
We liked this high-pressure rain shower head right from the start because it offers the best combination of useful features and performance. It comes with an all-chrome finish that makes for an eye-catching design while protecting against rust. This construction also provides it with a high level of durability.
Another feature that sets this high-pressure shower head apart from the competition is the patented 3-way water diverter, allowing you to enjoy two showers separately or together. Each of these showers comes with six settings for making adjustments easily as required and has a large face for ensuring complete body coverage. 
What's more, the revolutionary microban protection technology ensures that the water pressure remains high by preventing clogging of the jet passages in the shower head. The flexible rubber design further makes it easy to clean the shower head and prevent the buildup of calcium and mineral deposits.  
What Could've Been Better?
The diverter switch for the two shower heads is located behind the head and is quite difficult to reach. It is also quite stiff and requires considerable effort to turn it. We only wish the manufacturer had designed the switch to be accessible and usable more easily.
Pros
Strong water pressure

Sturdy design

Easy to clean

Simple installation
Cons
Difficult to reach and use the diverter switch
Sale
We decided to include the Kaqinu shower head on our list due to its sturdy build and fantastic performance. It is made from high-quality materials and aims to provide you with a hotel-style luxurious shower experience right in your home while also helping save energy. 
Why Did We Like It?
The Kaqinu shower head is the largest of all shower heads that we tested, and this size is the first feature of this device that impressed us. The large size combined with the high-pressure water spray helps provide complete coverage to the body for the most luxurious bathing experience. 
We found the build quality to be equally impressive, with the stainless steel body and the chrome face ensuring durability with style. This construction is also leak-proof, so you do not need to worry about water wastage. 
Additionally, his shower head comes with a water flow regulator that lets you easily adjust the pressure in case it is too strong. You can also adjust the spray easily using the three different spray modes that this shower head offers. 
This high-pressure shower head also comes with self-cleaning silicone nozzles for a consistent water flow for a better bathing experience. 
What Could've Been Better?
The valve for the shower head is located above the shower head, which might be an issue if the shower is located at a reasonable height. This would not be an issue if the shower head had an auto divert feature. The manufacturer should look into adding this feature to make this shower head even better. 
Pros
Elegant design

Low maintenance

Durable

Value for money
The Speakman adjustable high-pressure shower head is another exciting product on this list, with a modern faucet design that can make all your low water pressure woes disappear. Offering the best quality construction with high performance, this shower head is a must-have option, delivering the best experience. 
Why Did We Like It?
Speakman is known for developing products that offer incredible durability and customization, and that's evident in this shower head as it comes with a solid brass construction. This ensures long-term reliability while allowing you to choose from different finishes, such as polished chrome, satin, brass, and more. 
Its superb construction helps enhance the modern design that uses clean lines and a corrosion-resistant metal finish, making it the perfect accessory for any contemporary bathroom. The design also incorporates the Anystream 360-degree technology, which lets you select from different types of sprays comprising three different settings, including Intense, Rain, and Full Flood. 
We especially liked the showerhead plungers that help control the speed of water, ensuring that the water leaves the nozzles at high pressure. Then, the self-cleansing nozzles prevent hard water and sediment buildup, so you won't need to spend a lot of time on their cleaning and maintenance. 
What Could've Been Better?
Due to the solid metal construction of this shower head from Speakman, this fixture is sure to last for a long time. Unfortunately, that is what makes it quite heavy and might not be a great choice if you're looking for a lightweight option. 
Pros
Sturdy construction

Easy to clean

Modern design

Easily adjustable settings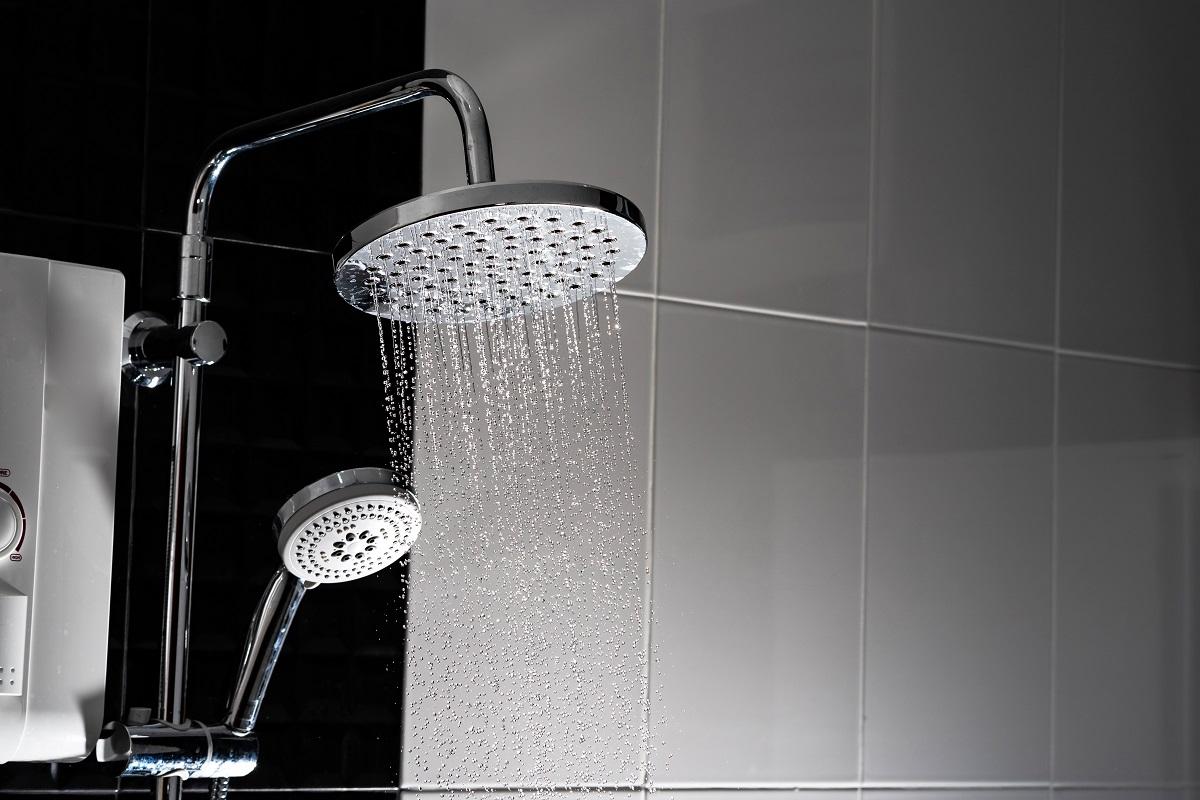 High Pressure Shower Heads Buying Guide
Even after knowing about the best options on the market, selecting the right high-pressure shower head can be challenging. This is because you need to consider several factors before you can find the most appropriate product. 
To simplify the process, we've created this buyer's guide that lists some of the crucial factors you need to consider when buying a high-pressure shower head. Read on to learn about them in detail.
1. Build Material
There are two main materials used for the construction of showerheads – plastic and metal. Plastic shower heads are generally more affordable but less durable than metal ones, while metal shower heads reduce the chances of cracking and can easily outlast plastic options. And various brands use different types of metals, such as stainless steel or brass, for making different components. 
If you're on a tight budget, go with a plastic shower head, but if you want greater durability, a metal shower head is a better option. 
2. Water Pressure
Water pressure is the most important factor to consider when purchasing a high-pressure shower head, and it depends upon three main elements. These include the flow rate, the diameter and type of shower head, and the additional functions. Higher water pressure requires a higher flow rate, but this has to remain within the legally acceptable limits. 
Additionally, a larger-sized shower head tends to have lower pressure, while those with a smaller diameter have high water pressure. Finally, functions such as concentrated sprays can also affect the water pressure. 
3. Ease Of Use
Showers from different manufacturers come with a variety of settings to operate various features. Such features might be useful for certain customers, while others might find them confusing. A simple shower head is the easiest to use and can be operated easily when installed.
On the other hand, a complete shower system with multiple heads, faucets, and features might take some time for you to get familiar with. 
4. Spray Settings
The simplest shower heads come with a single setting as their only purpose is to spray water. However, if you want a more luxurious shower experience, look for a shower head that offers multiple settings. Such shower heads can offer different types of sprays, such as mist, rain, and massage, and come with easily adjustable settings to customize the water pressure as well. 
When getting a shower head with multiple spray settings, make sure that these settings are easy to adjust for the best experience. 
5. Water Conservation
Many manufacturers are designing shower heads to minimize water wastage, and such options can be great if you are concerned about sustainability. Such shower heads generally come with settings that allow you to minimize the amount of water used without sacrificing the pleasure of a good shower.
6. Budget
The prices of shower heads from different manufacturers can vary significantly, with the simplest ones being the most affordable. If you're looking for something more stylish and featureful, you will need to shell out a bit more money. The most advanced shower systems that include the most features are the most expensive and can cost thousands of dollars.
Keep in mind what features you require and make a decision based on that to prevent overspending or to lose out on essential features. 
Best High Pressure Shower Heads
What is the difference between a rain and a jet shower head ?
While a rain shower head is designed to provide the experience of showering in rainfall, a jet shower head directs the water to a smaller area with more force.
Do all shower heads come with flow restrictors ?
Most shower heads from various brands come with flow restrictors that control the amount of water they release. However, you may come across a few that lack this feature, and you might need to purchase a compatible flow restrictor separately in that case.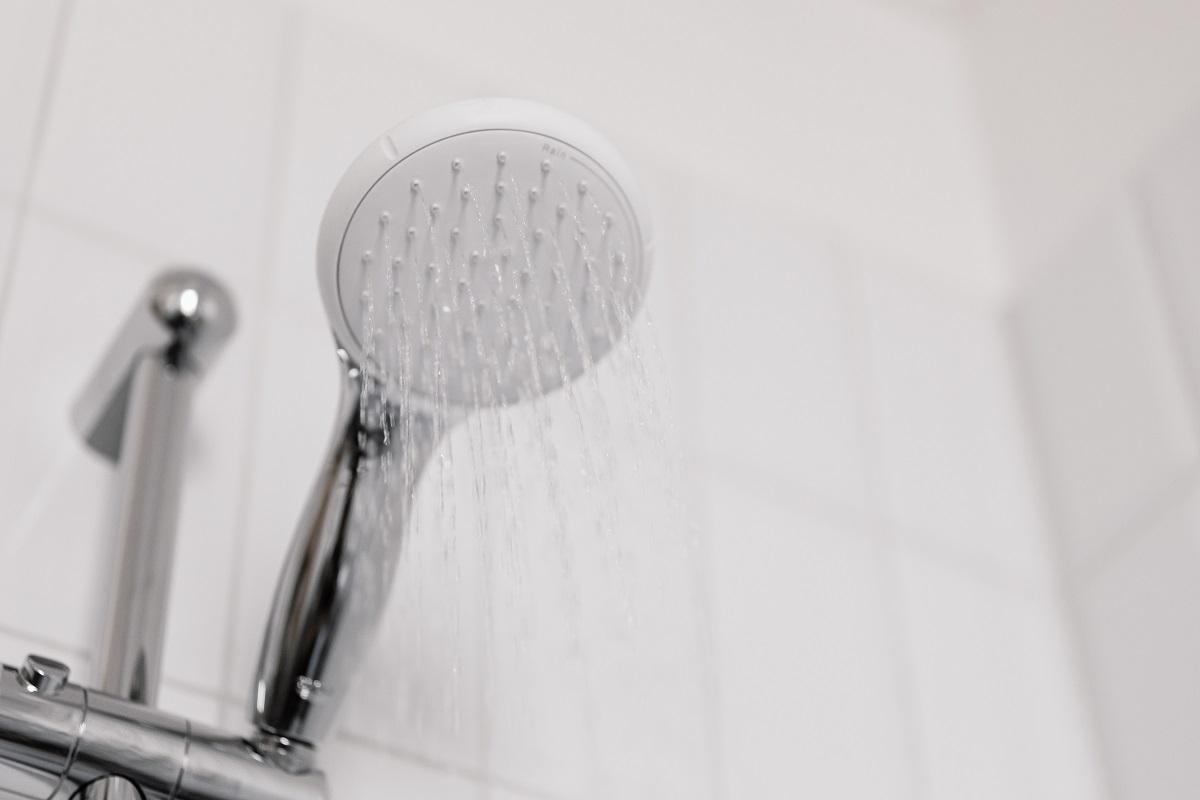 Top High Pressure Shower Heads Verdict
Our review-based guide regarding the best high-pressure shower heads currently available on the market has now come to an end. All that remains is to share some of our favorites from the list with you. 
Our overall favorite is the AquaDance High-Pressure Shower Head which offers a high-pressure click lever for easy operation. Then there is the SparkPod High-Pressure Rain Shower Head, which comes with a maximum outflow of 1.8 gallons per minute and can be great for saving energy. 
Finally, we liked the HO2ME High-Pressure Handheld Showerhead which offers three spray settings that allow easy customization for different showering requirements. 
Related Articles
How to Remove Calcium Deposits from Shower-heads With Vinegar
99 Super Cool Shower Curtains to Transform Your Bathroom
5 Best Shower Systems With Body Jets
5 Best Steam Shower and Steam Generator
7 Best Grout Sealers For Shower
9 Best Caulk For Your Showers and Bathtubs