In winter, you must keep warm! While that may not sound like much of a challenge being indoors, it's quite different when you step out.
And if you spend a good chunk of the long months outdoors, or love a good trek in the high mountains, it's essential that you have the right gear.
That's where heated jackets come in handy. These heavy-duty jackets do the best job of protecting you against freezing temperatures and are also hassle-free. Fitted with their own heat sources, they let you do away with bulky woolen layers which are especially cumbersome while working.
There are a ton of styles, features, and heating elements to choose from, each with its own purpose and suitability. The best heated jackets provide complete protection from the cold, ensure comfort, and do so in style. While they are priced slightly higher on the scale, their utility far outweighs their cost.
Heated jackets are an essential investment, and the market abounds in them. To help you make the right selection for your needs, we have compiled a comprehensive guide.
Let's get started, then, shall we?
Best Heated Jackets
IMAGE
PRODUCT
DETAILS

Our Top Pick

Our Top Pick

ORORO Men's Soft Shell Heated Jacket

Three carbon fiber heating elements
Detachable hood
USB charging port

VIEW LATEST PRICE →

DEWALT DCHJ061C1 Heated Jacket

LED remote-controlled heat levels
Variety of modifications
Three large pockets

VIEW LATEST PRICE →

ORORO Women's Slim Fit Heated Jacket

Stylish and practical in a breathable fabric
Fleece-lining provides additional warmth
Does not add extra bulk

VIEW LATEST PRICE →

Bosch Men's Soft Shell Heated Jacket

Sturdy jacket of premium quality
Three evenly distributed, adjustable heat panels
Customizable for warmer months

VIEW LATEST PRICE →

DEWALT DCHJ062C1 Camo Heated Jacket

Four adjustable heating panels
Camo design
Comfortable and durable fabric

VIEW LATEST PRICE →

Milwaukee Jacket KIT M12

High-quality ToughShell outer layers
Enhanced heating with added insulation
High resistance to external elements

VIEW LATEST PRICE →

DEWALT DCHJ063C1 Camo Heated Jacket

Four LED-controlled heating zones
Removable hood and face-guard
Seven pockets for convenience

VIEW LATEST PRICE →

VentureHeat MC-38 Heated Motorcycle Jacket

Designed for motorcycling in winter
Heating equipment powered by the motorbike's battery
Can be worn under a regular motorcycling jacket

VIEW LATEST PRICE →

Milwaukee M12HHGREY Grey Heated Hoody

Front and back heating panels
Rechargeable battery
Thermal lining for extra heating

VIEW LATEST PRICE →

DEWALT Men's Black Quilted Polyfit Heated Jacket

Three heating zones
LED-controlled with adjustable heating levels
High voltage, durable lithium battery

VIEW LATEST PRICE →

Kelvin Jarvis Softshell Heated Jacket

Five heating zones across the body
Tri-layer bonded insulation
Heated pockets and storage space

VIEW LATEST PRICE →

Dragon Heatwear Sahara Women's heated Jacket

Polyester shell with fleece lining
High battery run-time
Heated pockets and extra storage space

VIEW LATEST PRICE →

DEWBU Heated Jacket

Enhanced carbon fiber heating technology
Extra features for storage and convenience

VIEW LATEST PRICE →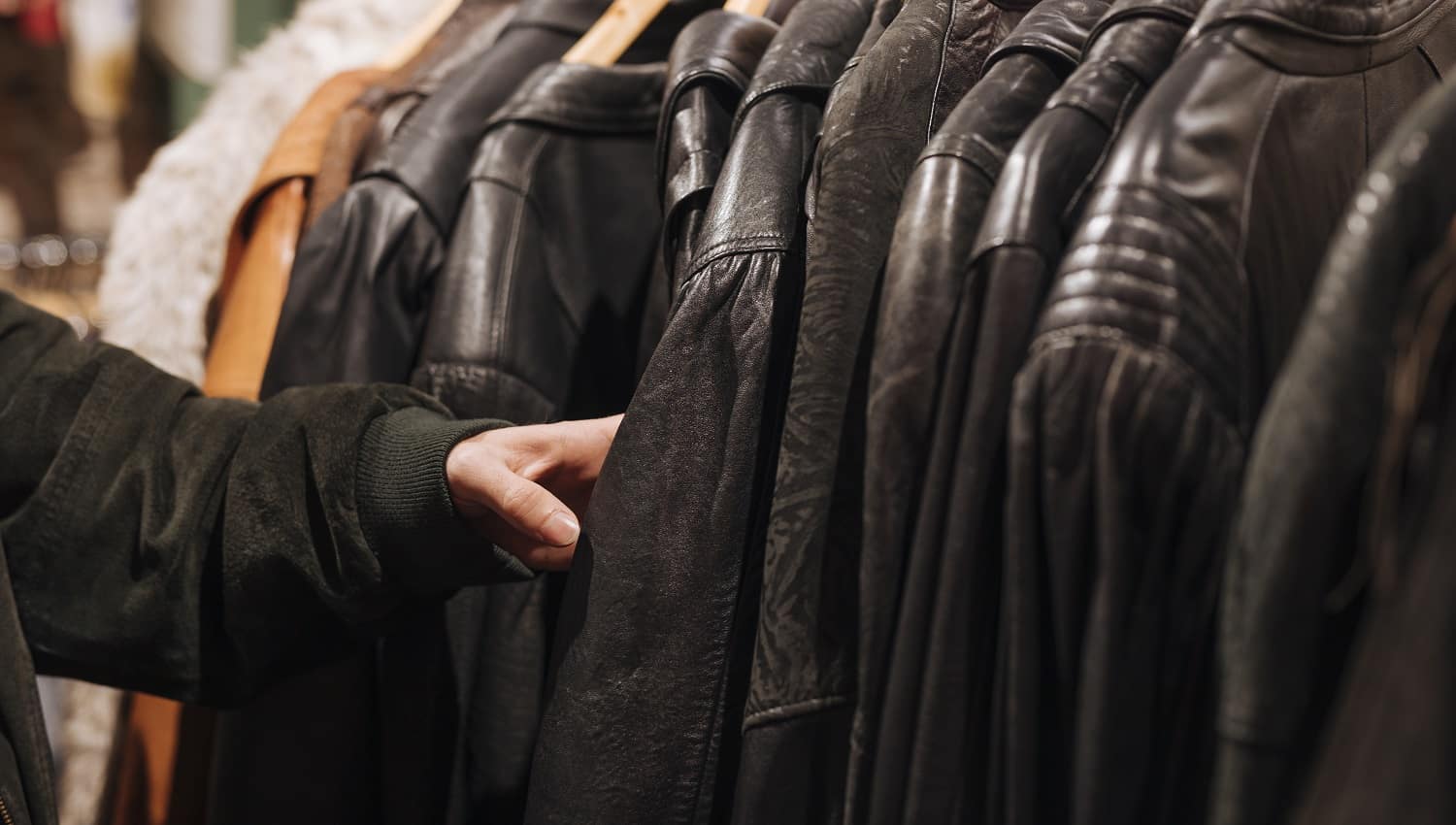 Well-tailored and sophisticated, this jacket does you a world of good. It's one of the brand's most popular products for good reason, and is fitted with a host of features that keep you feeling warm and looking stylish. Suitable for all age-groups and activities, this jacket from ORORO is one of the best on the list.
Sale
Why Did We Like It?
This heated jacket from ORORO is as close to being an all-rounder as one gets. It keeps you toasty in the most frigid temperatures and fits you like a glove while at it. On the outside, it has a soft shell fabric cover, while the insides feature a fleece-lining that ensures minimum heat loss. To enhance its efficiency, the jacket boasts of three carbon fiber heating elements located on key areas of the body.
Moreover, this jacket offers flexibility to the user on all accounts. The carbon elements are adjustable and may be changed through the three heat settings at the push of a button. In terms of design, the hood is detachable, providing greater control and protection as needed.
ORORO's premium outdoor gear only gets better. It is waterproof and wind-resistant, and allows for unrestricted movement in any condition. With a 10-hour long battery-capacity and a USB charging port that ensures connectivity on the road, this jacket leaves almost no ground for complaints.
What Could Have Been Better?
Being a large and heavy-duty jacket, all of its sizes do not adhere to standard sizing charts at all times. However, against the incredible range of functions it performs, such a minute flaw is easy to overlook.
Pros
Long-lasting warmth and all-round protection

Easy to care for; machine-washable

Stylish design in a durable fabric
Cons
Discrepancies in sizes may occur
DEWALT is a reputed name in the world of outdoor gear and its excellence is well-established. A product from such a brand is bound to impress, and leaves little to be desired. This heated jacket is simple in design and flawless in its features – a suitable companion for any lover of the outdoors.
Why Did We Like It?
Quite similar to ORORO's product, this sleek jacket from DEWALT features three heating panels that provide warmth to the entire body. The heat levels of the panels can be controlled using an LED remote, and temperatures may also be preset. This saves you time and also ensures that heat is uniformly distributed.
Adaptable to varying climatic conditions, the jacket's fabric is durable and water-resistant. Here too, the hood is adjustable and keeps the cold, debris and water out while warming you up! Perfect for long hours of use, it comes with three large pockets and a USB charging port as well.
DEWALT's batteries have a run-time of 7.5 hours and the initial battery-pack may be expanded to accommodate batteries of a higher voltage resulting in greater power output. It is equally easy to recharge and reuse, and takes well to prolonged use. Lightweight and fitted, DEWALT's jacket makes for an excellent investment.
What Could Have Been Better?
A few drawbacks remain in this otherwise outstanding product. The battery is quite bulky which may restrict the user's movement from time to time. Also, the heating panels do not cover the arms, and they're left unprotected. However, for its price, it is definitely one of the best products in the market.
Pros
Durable and suitable for machine-wash

Uniform heating with three heating panels

Battery-operated and easy to recharge
Cons
Battery is bulky

No heating panels in the arms
Another winner from ORORO, this heated jacket for women is one of the most practical options on the list. Equipped with all the desirable technologies, the jacket is ideal for women who spend long hours outdoors in winter.
Sale
Why Did We Like It?
Lightweight and stylish, it features three carbon fiber panels located in key areas of the body to ensure even heat distribution. Its fleece-lining also works wonders to keep you warm without much help from the panels. The hood is detachable, and the fabric, soft and light.
In this jacket too, the heating levels can be adjusted at the press of a button and the user does not have much to worry about. Its slim-fit cut eliminates heavy-duty pockets and extra bulk, thus making the jacket perfect for work, hikes, as well as sports.
ORORO's jacket stands its own against harsh weather. It is both wind and water-resistant, and works well to keep you comfortable at all times. On a single full charge, the battery has a run-time of 10 hours. Combined with a USB charging port, the power output setup ensures that you are well-equipped to deal with any emergencies on the road at all times.
What Could Have Been Better?
Along with having a single port for charging (A port), the jacket is also only compatible with a certain kind of charger. This limits the versatility of the jacket in a crucial way. But as it is possible to supplement the power output through various other means, ORORO's product remains a top recommendation from us.
Pros
Practical and lightweight

Low maintenance and machine-washable

Additional, long-lasting warmth in cold weather
Cons
Limited capacity for charging
This good-looking jacket from Bosch is suitable for a wide range of purposes and serves you well. With superior technology, features for extra comfort, and great ease of maintenance, it ranks high on our list and is one of the best in the market for its price.
Why Did We Like It?
A stellar product from Bosch, the jacket features a soft-shell and is highly durable in cold weather. Made out of high-quality fabric, it comes fitted with three adjustable heating panels secured on different parts of the body for even warmth. These panels work well and fast, thus warming you up well before the cold gets its foot in.
Furthermore, it is a tough jacket, built with high resistance to wear-and-tear, water, and wind. Not only is it extremely useful in harsh terrain, but also ideal for sports and prolonged outdoor work. As per your needs, you may switch among three heating modes – red (high), green (medium), and blue (low), all of which make the jacket a smart buy.
And that's not all; the batteries have a run-time of 6 hours on a full charge and low setting, which means you can stay warm for longer without having to recharge. One of the most salient features of this jacket is that it is customizable for warmer months when the battery holster provides a belt-clip for use without the jacket. This acts as a boost for the existing battery without compromising on user comfort.
What Could Have Been Better?
The only aspect where this excellent jacket falters is the battery run-time. At 6 hours, it is a notch lower than other jackets in its range, and dips further in colder temperatures. But with the added booster, this flaw is easily rectified.
Pros
Separate power booster for customization and convenience

Quick, efficient, and uniform warming

Low maintenance; machine-washable
This one is for the truly tough winters! Fitted with extra protective features for enhanced heating, this thick camo jacket withstands freezing temperatures with ease and style. The design sets it apart from its counterparts and allows for effortless camouflage in the wild.
Why Did We Like It?
We could not help but be impressed with this rugged and sturdy do-gooder from DEWALT. The first jacket on the list to boast of four heating panels, this jacket offers strong and long-lasting warmth that is evenly spread over one's chest, mid-back, and collar. Made to withstand sub-zero conditions, the product makes for a worthy investment.
Similar to the previous items, it features an LED controller for three heat settings along with a pre-heat function. Also attached, is a USB charging port for convenience and connectivity in remote regions. With a run-time of 7 hours, the battery has a relatively high capacity for use and serves well on a single charge.
The design of the jacket fulfills two functions with ease. While the camo print stands out in the market among blacks and reds, while outdoors, it allows you to mingle with the terrain – a necessity for safety. The fabric is also the perfect complement – soft, water-resistant, and easy to maintain. All in all, a great buy!
What Could Have Been Better?
This product, for the most part, is flawless. The only occasional glitch occurs with the battery port, as the battery is prone to slipping out, thereby causing a loss in power. But this is far from a deal-breaker!
Pros
Enhanced, uniform heating

Ensures style and comfort

Easy to maintain; durable fabric
Cons
Occasional power loss in case battery slips out of charging port
A new brand on our list, Milwaukee's product is made for harsh conditions that test your endurance to the maximum. With a sleek design and a vast array of features, this jacket is able to withstand freezing temperatures and scathing winds. Read on to learn all about it.
Why Did We Like It?
This one's a tough cookie and promises to last you a long time. The first feature that left us stunned was its outer layer – sturdy and remarkable in its durability. Made out of premium-quality ToughShell Stretch polyester, the jacket offers a shelf-life that is five years longer than the average.
The high levels of in-built insulation are complemented by individual heat pads, each of which can be adjusted to provide warmth as and where needed. There are three levels of heating to be controlled by the LED remote to maintain comfort. Such a degree of customization ensures excellent overall heating, perfectly tailored to one's needs.
Highly wind and water-resistant, the jacket guarantees mobility and convenience even while working in tough terrain and harsh cold. It comes in four colors – red, black, grey, and camo, and also offers a wide range of sizes. This is a jacket for everyone and every winter. Priced well for its utility, we highly recommend Milwaukee to the discerning buyer.
What Could Have Been Better?
With such incredible features, Milwaukee's product hardly leaves us wanting. However, it scores slightly lower in terms of battery run-time, which is sometimes further affected when temperatures drop.
Pros
High on durability; a reliable jacket

Individual customizable heating pads

Easy to maintain and great value for money
Cons
Comparatively low battery run-time
Next up, we have another DEWALT jacket that is in no way any less than its previous counterparts. Featuring a stylish camo print and outstanding features, it is well-suited for prolonged use in harsh temperatures and promises to deliver.
Why Did We Like It?
This jacket offers the best of both worlds with its uber-cool design and fabulous features to keep you feeling toasty and snug in the coldest winters. Its four heating pads are evenly distributed over various regions in the body to provide all-round comfort. These pads can be controlled by an LED remote and also come with a pre-heat option.
The jacket's design is optimized to ensure maximum ease-of-use to the wearer and gives you less to worry about while working outdoors. Fitted with a USB charging port and seven large pockets, the jacket is perfect for long working hours as well as day-long treks. Moreover, it also features a removable hood and a face-guard for additional protection.
Lastly, the design leaves us impressed with its bold color and practical print. It camouflages you easily within the terrain and is well-adapted to outdoor activities such as hunting and hiking. Also, it comprises a water-resistant outer shell and is of a durable make, which increases its appeal in the market.
What Could Have Been Better?
As with a number of its counterparts, this otherwise outstanding jacket has a battery run-time of up to 7.5 hours which, in a lot of instances, may fall short. Then again, that's not reason enough to discount everything else it has to offer!
Pros
Well-rounded, tailored heating

Durable and good value for money

Stylish and utilitarian design
Cons
Battery has a low run-time
From VentureHeat, we have on our list a terrific product geared towards the needs of those who love a good session of motorcycling even when the temperatures drop. Equipped with a ton of exciting features, this jacket keeps in mind a motorcyclist's most essential needs and adds a little extra comfort, which makes all the difference.
Why Did We Like It?
This jacket's unique selling point is its ability to adapt to individual and specific needs of motorcyclists. It provides extra protection to riders of small bikes and has a unique heating technology where the panels require no external chargers.
The seven carbon fiber heating panels are powered by the battery of the motorbike, thus giving you full charge for as long as you ride. To ensure the efficiency of this feature, the jacket is compatible with a wide range of brands, models, and vehicles, and keeps you warm at no extra cost.
VentureHeat takes care of the essentials, and this jacket is no exception to the brand's values. Additionally, it is fitted with a self-contained pocket that can be used separately from the jacket. Being waterproof it can be worn on its own, but is also light enough to be worn under a regular motorcycling jacket. Such salient features make this heated jacket incredibly versatile and a top choice among customers.
What Could Have Been Better?
VentureHeat's product is close to flawless and gives us little to complain of. The only tiny discrepancy may occur in its sizes, so it would be wise to compare it against accurate, standard measurements before purchase.
Pros
Seven carbon fiber panels for all-round heating

Battery is easily chargeable

Convenient panel control
This is the jacket you would love to own for all the right reasons. It does its job perfectly well, all the while offering you the unparalleled comfort of a hoodie. Versatile with a snug fit, Milwaukee's sturdy jacket is a must-have for anyone who spends their winters outdoors for a considerable amount of time.
Why Did We Like It?
With all the flexibility of a hoodie, this jacket is incredibly versatile and ensures quick, uniform heating. It is fitted with heating panels across the front and back which warm the entire body without hassle. Be it sports or outdoor work, this jacket adapts well to the environment as well as the user's individual needs.
The design of the jacket is a point worth mentioning. Manufactured for extreme weather, it also ensures one's comfort and ease of movement from the go. The durable, elastic waistband allows it to support varying body-shapes and sizes, and the jacket also features knit cuffs for style and warmth.
Further, Milwaukee's jacket is quite ideal for long hours of use and comes with a rechargeable battery. The cotton exterior maintains equilibrium and ensures that at no point is the jacket heated to the point of being uncomfortable. Its fabric is durable and easy to maintain, and it should be no hassle to use the jacket for years to come.
What Could Have Been Better?
Again, this outstanding jacket from Milwaukee suffers from a similar drawback. There are discrepancies in size and we would suggest going up to 2 to 3 sizes larger while making a purchase.
Pros
Flexible and comfortable for prolonged use

Combination of techniques for enhanced heating

Easy to wash and maintain
DEWALT makes multiple appearances on our list – a clear indication of its prowess in outdoor gear. This jacket is a power-packed product built to withstand frigid temperatures and harsh environmental conditions for years of use. It packs utility with a rugged style and is definitely worth checking out.
Why Did We Like It?
With a sturdy, water-resistant outer shell featuring a reflective coating material, this jacket from DEWALT is built to sustain long hours of exposure to environmental conditions. It can endure rough manual labor and requires very low maintenance, making it suitable for a variety of cold-weather activities.
Its functionality is further enhanced by the three heating panels located on both sides of the chest and mid-back, which can be controlled by an LED remote and also come equipped with a pre-heat option. There are three heat settings to choose from – high, medium, and low, that makes the jacket wearable in varying temperatures.
DEWALT's products are manufactured for heavy-duty and come with the necessary features. This jacket is no exception, and is highly endurable in strong winds and subzero temperatures. Combined with a powerful 20V lithium-ion battery and a USB port for convenience, the product is a versatile and well-equipped gear to own for anyone in regions of harsh winters.
What Could Have Been Better?
Due to its numerous features and high functionality, the jacket is slightly on the bulkier side and restricts movement. However, its durability along with the variety of purposes it serves more than makes up for this minor inconvenience.
Pros
High power gear well-suited to heavy-duty

Water and wind-resistant

Low maintenance and good value for money
Cons
Bulky and restricts easy movement
A new entrant on the list, Kelvin Jarvis is a reputable brand that prioritizes users' comfort. This jacket is no exception and built to provide adequate warmth and comfort in the cold, and is well-suited to a variety of activities. With a decent set of features, it makes for a worthy bargain.
Why Did We Like It?
An outstanding product from Kelvin Jarvis, this jacket makes no compromise on its primary function and is fitted with five heating carbon fiber heating panels (including inside pockets) and three LED-controlled heat settings. It provides quick, uniform heating through its tri-layered bonded insulation and polyester inner layers, which also make the jacket water, wind, and abrasion-resistant, and easy to wash.
This is a jacket with a zipper – one that quite literally seals you off from the harsh elements and offers ample storage while outdoors. The two zippered pockets in front help to warm up your hands and together with the heated breast pocket, protect sensitive electronic devices from cold temperatures.
Out in the wild and cold, a long-lasting battery is essential. This jacket easily takes care of that need as it is powered by one of the strongest batteries, a 7.4V lithium-ion battery, and keeps you warm for up to 8 hours. Additionally, it comes with a USB charging outlet and a hood for extra protection. Lightweight and versatile, the Kelvin Jarvis jacket is one of the best options for work, hiking, hunting, and sports in winter.
What Could Have Been Better?
The only aspect where it falls a little short is the battery power. Although strong, it can sometimes underperform while powering the numerous features of the jacket. However, carrying a power adaptor to supplement the battery seems like a small compromise when you have a jacket this functional and sturdy.
Pros
Quick, strong, overall heating

Lightweight and easy maintenance

High utility with a range of conveniences
Sturdy, functional, and fitted with exciting features for entertainment, Dragon Heatwear's jacket is an excellent choice for women. It ensures enhanced comfort on the slopes and is geared specifically toward utility and endurance. Take a look at what it has to offer.
Why Did We Like It?
This battery-powered jacket from Dragon Heatwear is perfect for women who require great flexibility for working outside in low temperatures. Made out of polyester, it has a polyurethane outer coating that keeps it free of abrasions and is lined inside with fleece. Combined with the strong heating panels, the jacket keeps you toasty in harsh winters.
What is especially great about this jacket is its attention to detail, such as storage and entertainment. The zippered pockets warm up your chilly fingers in a jiffy while also providing ample storage space. The jacket includes an additional media pocket that has a headphone gasket, and its velcro cuffs make it a good fit for gloves.
With a high run-time of up to 10 hours, Dragon Heatwear's product proves immensely useful when you're out in the cold, far from human settlement. The USB charging port, simultaneously, makes it easy to recharge the battery. It is a stylish option that requires little maintenance, and for that, along with all the fabulous features, it is highly recommended.
What Could Have Been Better?
This jacket is excellent in its heating capacity and works well in higher altitudes with ease. But it also uses up the battery faster, resulting in diminishing power output. However, this problem can be easily resolved with the in-built USB charging port.
Pros
Enhanced heating for higher altitudes

Lightweight and easy maintenance

Variety of features for extra comfort and convenience
Cons
Battery is used up faster in colder temperatures
Our last recommendation is one of the bestsellers in the market. Manufactured by DEWBU, this jacket is exceptional in its affordability against the wide array of functions it carries out with ease.
Sale
Why Did We Like It?
This one is high performance at a great price and we cannot help being impressed by its functionality. It offers similar heating techniques as its predecessors and is also similar in performance. But what sets it apart is its price. At a much more affordable price, it offers the same comfort, durability, and convenience as the jackets which priced much higher in the scale.
A practical and endurable buy, it is made out of scratch-resistant material that can withstand long hours of work outdoors, and is also waterproof. The jacket also features pockets and a foldable hat to keep your valuables warm and safe while providing extra protection against the elements.
The heating elements in this jacket reach up to an impressive 100 to 131 degrees Fahrenheit – an excellent bargain for its price. Coupled with a high-power battery and an auto turn-off switch for added safety, our last item on this list is remarkable in the flexibility and value for money that it offers.
What Could Have Been Better
This excellent product suffers from the same problem as the previous one with the battery running out faster in lower temperatures. However, given its affordability and convenience of use, we feel this is a minor issue and could be set aside.
Pros
Enhanced safety features

Durable and long-lasting

Additional storage space
Cons
Battery runs out faster in lower temperatures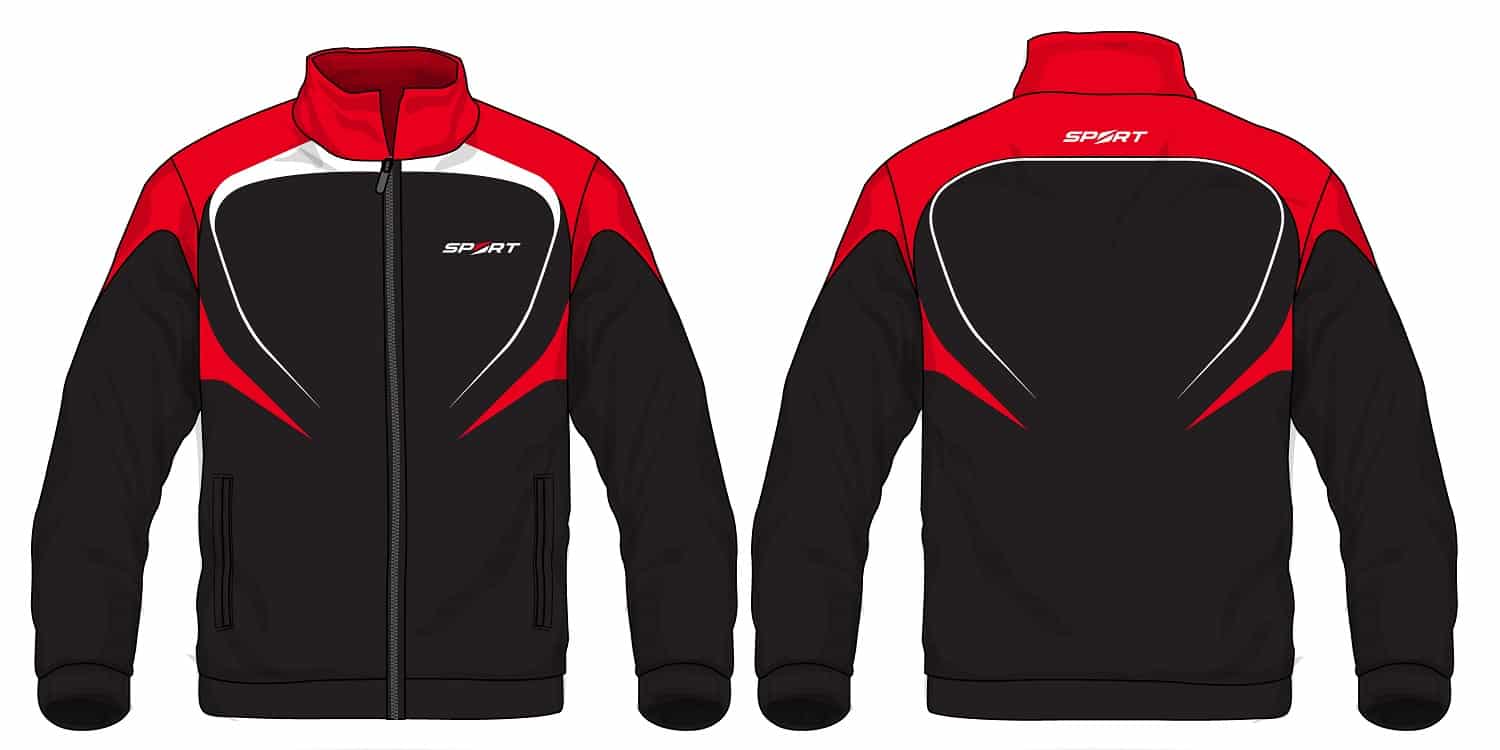 Heated Jacket Buyer's Guide
The primary benefit of a heated jacket is that it allows you to perform well in harsh conditions without having to bulk up with layers. This added mobility, along with warmth, is reason enough for you to invest in a sturdy jacket.
But with the market teeming with them, it can be a mind-boggling task. So here, we have outlined a few factors you should keep in mind while buying that perfect heated jacket.
Material
As these jackets use technical fibers to provide insulation and resistance to abrasions and elements, it must be ensured that your jacket is well-suited to the outdoor activity. The outer shell is usually of polyester with a protective coating. An inner lining of fleece provides extra warmth and proves useful in very low temperatures.
Style and Fit
The fit of the jacket is important in determining how much heat it is able to trap inside. A tighter fit ensures greater warmth, while features like a clinching waistband, cuffs, and collars seal in the heat further. Zippers help to keep out the wind, and hoods offer extra protection from rain. Pockets serve as storage spaces and also double up as heating zones.
Heating Technology
Heating zones and temperature control are crucial in examining the heating capacity of a jacket. Heated collars and sleeves complement the primary heating zones located on the back and chest, and the temperatures must be easy to adjust. The elements used are usually steel plates or carbon fiber. The latter is far superior and safer, and also allows machine-washing.
Battery and Charging
As the power source, the battery is key to your jacket's capacity to function. A higher voltage signifies more heat on the high setting while milliampere-hour refers to the battery's capacity. Run-times are influenced by battery capacity, heat setting, and external temperatures. This is why rechargeable batteries work best in work environments while high capacity batteries are better suited to the wilderness.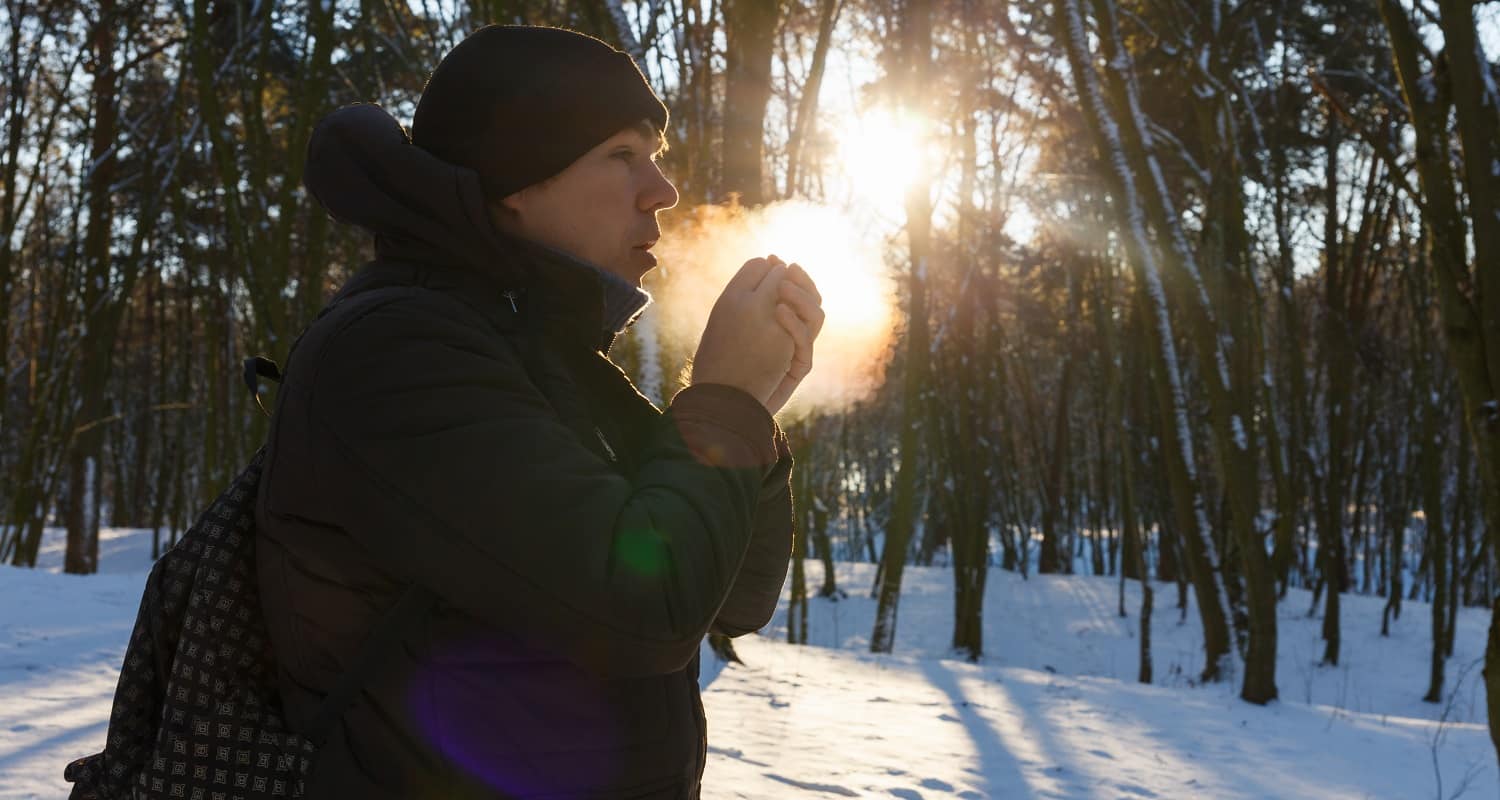 Verdict
With an endless number of technologies and features, it can indeed be difficult to make the perfect selection among heated jackets. Moreover, it does not help to have the market flooded with hundreds of them, each with its unique selling points and utility.
We have attempted to make it slightly easier for you to buy the right jacket that is ideal for your needs, and have rounded up our favorites in a few categories. DEWALT's jackets are sturdy and made for heavy-duty, and one of its top performers is the DEWALT DCHJ061CI.
ORORO Women's Slim Fit jacket is a premium choice and offers outstanding heating and convenience of use. It also offers good value for money. Another outstanding and affordable jacket is the DEWBU Heated Jacket.
A popular choice for overall performance and durability is the ORORO Men's Softshell Heated Jacket with its tremendous functionality.
We would love to hear your suggestions regarding our list.
Till next time!
Related Articles
11 Best Tool Belt [Review & Buyer's Guide]
15 of the Best Hard Hats Right Now
5 Best Lightweight Hard Hats Comfortable for Construction Workers
13 Best Mini Freezers for a Chilly Year 
11 Best Cold Weather Coveralls and Bibs
9 Best Soaps and Cleaners for Construction Workers