Whether it is DIY projects or household repair work, an all-purpose adhesive always comes in handy.
On some days, you'll need glue which can take care of sink and kitchen repairs, and other days, a small metal toy that needs fixing. The best sealants you can find for metals and stainless steel are epoxies and super glues, among others. Polyurethane glues also make very strong adhesives forming permanent and irreversible bonds with metals and other materials. 
However, looking at the innumerable glue options on the market, how will you know which one is ideal for you? To make your search easier, we have curated a list of the best glues for stainless steel available on the market. Along with that, we've also included a buyer's guide to help you decide on the best option.
So without further ado, let's begin with the list.
Best Glues For Stainless Steel
IMAGE
PRODUCT
DETAILS

Our Top Pick

Our Top Pick

J-B Weld 8265S

Sets in 4 - 6 hours
Cures in 15 - 24 hours
5020 PSI strength

VIEW LATEST PRICE →

Henkel 908570

Transparent silicone sealant
Waterproof
Aquarium safe

VIEW LATEST PRICE →

Gorilla 4572502

Incredibly strong bonding formula
Crystal clear solution
Versatile use on various materia

VIEW LATEST PRICE →

Aleene's 21709

Quick bonding
Transparent solution
Dries strong and permanent

VIEW LATEST PRICE →

Gorilla 102812

Quick-drying
Precise dispensing tools
Impact resistance

VIEW LATEST PRICE →

3M 5200FC

Gap-filling properties
Cures within 48 hours
Watertight bonding

VIEW LATEST PRICE →

PC Products 70147

Clear epoxy glue
Withstands high temperatures
Cures in 24 hours

VIEW LATEST PRICE →

J-B Weld 8297

Lap shear strength of 800 PSI
Cures in 8 hours
Withstands heat up to 450 degrees F

VIEW LATEST PRICE →

Rhino 454657

Tough formula
Commercial-grade product
Water-resistant

VIEW LATEST PRICE →

Gorilla 433010

Sets in 10 minutes
Withstands extreme temperature
4250 PSI tensile strength

VIEW LATEST PRICE →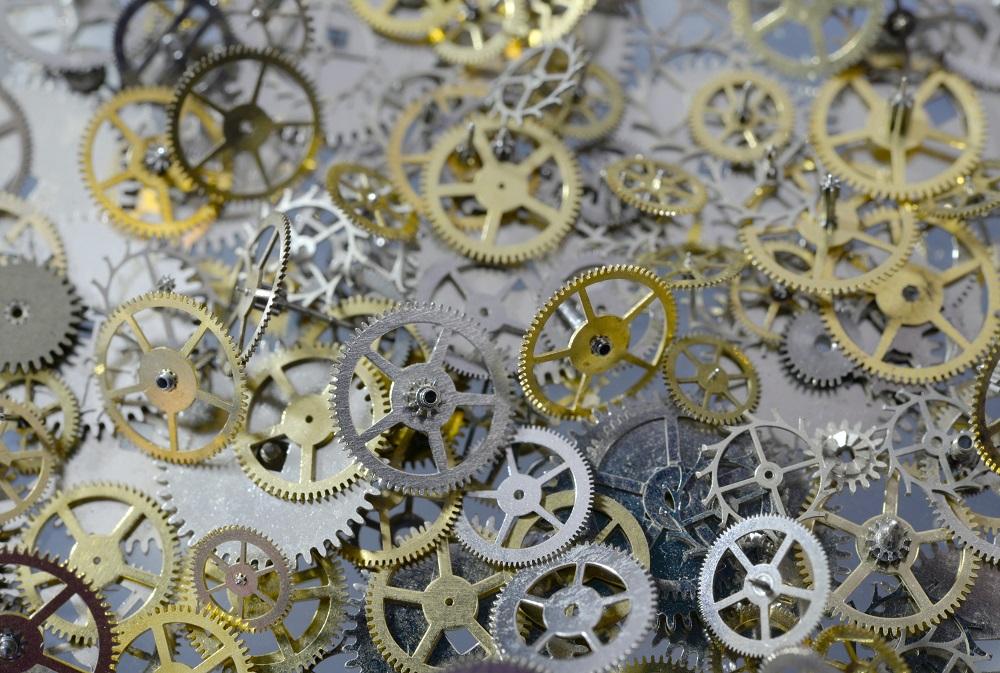 Sale
The J-B Weld original is a two-part epoxy system designed as an alternative to torch welding steel. So, you can imagine the strength this glue possesses. This glue is perfect for strong and long-lasting repair work and also for household DIY projects.
Why Did We Like It?
To begin with, we were impressed by the strength of this epoxy glue. With a tensile strength of 5020 PSI, it is ideal for bonding pieces of steel. Not only does it bond with incredible strength, but it withstands temperatures of 550 degrees Fahrenheit, making it one of the most heat-resistant glues.
Furthermore, setting and curing time is not something to worry about. To start the epoxy process, you need to mix the resin and hardener in an equal ratio of 1:1. Mix it thoroughly to blend the solution and apply it to the surface that needs repair. After application, it takes 4 to 6 hours to set, after which the surface is safe to move if handled gently. 
Complete curing takes anywhere from 15 to 24 hours which is the average curing time for any epoxy glue. Apart from stainless steel, you can also use this glue to bond together metal, wood, plastic, PVC, concrete, ceramic, tile, and fiberglass. 
What Could've Been Better?
Honestly, it doesn't get any better than this product when it comes to bonding stainless steel. The glue also dries a dark grey color which blends well with the steel surface. The only point worth noting is that beginners may find the epoxy a bit complicated to work with.
Pros
Versatile and dependable

Compatible with various surfaces

Ability to handle extreme temperatures

Perfect for DIY projects
Cons
Challenging for beginners
Henkel 908570 2.7 oz Tub Clear Silicone Waterproof Sealant,...
Use for sealing or repairing door frames, windows, vents,...
Bonds ABS, glass, ceramic, porcelain, wood, aluminum,...
Henkel brings a clear silicone glue for bonding tough surfaces like stainless steel, porcelain, wood, metal, and much more. The packaging includes a tube of 80 milliliters of product and can be used on all types of surfaces to form strong bonds.
Why Did We Like It?
First of all, we liked the clear appearance of this tack-free glue. It is transparent when applied and dries out clear too. This is vital for projects where the object in question is a decorative piece and is on clear display at all times. 
Moreover, this sealant is waterproof, which means you have the freedom to use this glue in bathrooms, kitchens, and other water-prone areas. Since it is aquarium safe, you can use this glue to fix the glass or stainless steel portion without the fear of water damaging it. 
One of the best features of this sealant is that it is versatile enough to apply on a variety of surfaces. Use it to bond glass, ceramic, wood, aluminum, stainless steel, marble, granite, vinyl, rubber, and plastics. Additionally, it can find many uses in and around the house, including repairing door frames, windows, toys, appliances, shoes, and boots. 
What Could've Been Better?
When we first ordered the product for review, we were skeptical. But, after using it a couple of times, we are convinced of its ability to bond nearly all types of materials. However, some online reviewers had a poor experience with packaging leading to a dried-out tube.
Pros
Can be used indoors and outdoors

Convenient packaging

Anti-shrink formula

Does not crack or peel
Coming up next on our list is one of the most popular brands out there – Gorilla. The 4572502 model by Gorilla is a clear super glue that claims to "bond virtually everything." It comes in various types of packaging options, the most common one being a squeeze bottle with 5.75 fluid ounces of product.
Why Did We Like It?
Right off the bat, we knew we had to include this product by Gorilla because of its high ratings on most websites. Not only that, Gorilla has been a well-known brand which we heard about growing up. After all, it has been around for 2 decades.
However, all the praise we heard was well earned because most of its features are exactly what you need from super glue. Firstly, it is a powerful glue that can bond together all materials like wood, stone, glass, ceramic, and stainless steel. Also, the solution is water-resistant, making it easy to use for repair projects outdoors.
Apart from that, the application process is pretty simple. All you need to do is dampen the surface, which needs to be glued, then apply a thin layer of glue on one surface. If you need to wipe, adjust within 15 minutes of applying and then clamp the surfaces shut for two hours. Usually, 24 hours are enough for a complete cure.  
What Could've Been Better?
There were plenty of aspects we liked about this product. However, we did notice that the glue tends to work better on some surfaces and takes longer to bond with others. Wood, steel, metal, and glass bonded quickly, while plastics took more time to bond together.
Pros
Non-foaming

Water-resistant

Budget-friendly

Can be used indoors and outdoors
Cons
Plastics take more time to bond
Sale
Up next, we have the 21709 glue model by the brand Aleene's. This transparent glue comes in various packaging options, with the most common being a tube of 45 milliliters of product. If you are looking for an industrial-strength formula, then take a closer look at this option.
Why Did We Like It?
One of the best things about this glue is that it is all-purpose and easy to use. Aleene's glue is the go-to option whenever you need minor fixes and repairs in your project. It is a quick and permanent solution that bonds metal, stainless steel, especially pieces of jewelry.
Along with that, even though this glue is specialized to work on metal jewelry and toys, it also works on beads, mirrors, plastics, gems, and ceramic. It also bonds porous and semi-porous stones. Another feature we liked was its no-drip formula which ensures the glue doesn't run whenever you open the cap.
Furthermore, once the solution is applied and dried, it is waterproof and transparent. This is useful for several reasons; you can make small fixes to wooden or metal windows where moisture might be present. Since the glue dries quickly, you can use it for creative art and craft projects and leave the glued portion visible since it is transparent.
What Could've Been Better?
We tried this product to repair and bond a bunch of items around the house and found that it worked best on steel and metal. However, we didn't see the efficiency with other materials like plastics and beads, which took far too long to dry.
Pros
Bonds various tough materials

Easy squeeze tube

Forms permanent bonds

No-drip formula
Cons
Some materials longer to dry
Next, on our list, we have the 102812 model by the brand Gorilla. This super glue comes in a standard packaging of 5.5 grams in a precise microtube. Apart from having a tough impact on so many materials, it also dries quickly and clearly.
Why Did We Like It?
First of all, this is one of the three types of glue by the brand Gorilla, which we decided to include in our list. And, there are two reasons for including this particular model, the first being the incredible super-strong formula. This glue can bond wood, ceramic, rubber, leather, paper, and stainless steel.
Secondly, we want to discuss the nozzle design. This feature is what sets this model apart from the other Gorilla products. It consists of a precise dispensing tool designed that fits in your hand comfortably. To use, you need to turn the nozzle firmly to the right to break the seal. 
When the white part of the base of the cap is not visible, you won't be able to turn it further. Afterward, once the nozzle is firmly in place, you'll need to turn the blue cap to the left to open the tube and dispense. What's more, the tube comes with an anti-clog cap and a metal pin so that the product does not dry up. 
What Could've Been Better?
This super glue has many advantages because of its pin-point precision, making it possible to control the amount you release. However, you can't do much if the glue comes to you dried. While we received the perfect packaging, some online reviewers got a perforated tube that caused the glue to dry.
Pros
Improved strength in the formula

Creates bonds with versatile materials

Comfortable to use

Dries transparent
Coming in next, we have this fast cure sealant by 3M, which turned out to be a pretty strong adhesive. It comes in cartridge packaging in a tube with a pointed nozzle carrying 10 fluid ounces of product. Read on to find more details about this high-quality glue.
Why Did We Like It?
One of the best features of this product is its high strength, moisture-resistant formula. This adhesive can also fill gaps and bond materials like wood, gel-coat, fiberglass, aluminum, among others. It also cures quickly, taking not more than 48 hours to cure fully.
Since this sealant is designed for marine applications, it's no surprise it is water-resistant, weather-resistant, and extremely tough. This glue is traditionally used to seal deck fittings, fiberglass hulls, motors, and hull seams above and below the waterline. You can use it to glue materials that are in constant contact with water, like kitchen sinks and bathrooms.
Moreover, the long-lasting formula does not crack or peel over time, allowing you to use the sealant outdoors and on rooftops. This is due to the polyurethane polymer in the slue, which makes it resistant to weathering and saltwater. Also, it stays flexible and has the ability to retain strong bonds even during vibration, structural movement, or shock.  
What Could've Been Better?
Overall, we found the product simple and easy to use and found many uses in and outside the house. However, we wish the product came with a slightly improved cap. The current one did not deal efficiently, causing the adhesive to dry out before the subsequent use. 
Pros
Extremely durable product

Does not crack or peel

Cures fast

Long-lasting formula
Cons
Cap design could be better
Sale
Yet another glue we reviewed was the 70147 model by PC Products, which is a clear epoxy adhesive liquid. This product comes in multiple packagings in syringe format and bonds a variety of surfaces and materials together. Read on to find more details on this tough glue. 
Why Did We Like It?
Let's start with the features of the epoxy formula. The epoxy is a transparent adhesive liquid that can bond wood, metal, glass, ceramic, concrete, and fabric. The first time you mix the resin and hardener solutions, be sure to stir them correctly and use one batch at a time. This is to prevent the solution from drying up and ensuring it lasts a long time.
Furthermore, once you finish the mixing part, the solution will look opaque at first. But don't worry; after application and drying, it turns transparent when fully cured. Another feature we liked was its ability to withstand extreme temperatures. Since it can tolerate a range of -20 to 200 degrees Fahrenheit, you can use the glue to fix ovens, microwaves, fridges, or freezers. 
Also, outdoor repairs are possible with this adhesive. One thing you need to note is to mix only as much as you need; otherwise, it will dry quickly. The glue gives you a working time of 4 minutes in which you can manipulate, wipe, and clean. And, curing takes about 24 – 48 hours to complete. 
What Could've Been Better?
This product comes in syringe-type packaging, which allows you to control the flow of both the solutions – resin and hardener. However, the trouble with this is that the nozzle might be too thin for some jobs. We felt the nozzle, and dispenser design needed improvement.
Pros
Gives work time of 4 minutes

Can handle extreme temperatures

Affordable

Durable formula
Cons
Dispenser could be better
We decided to test out another glue by the brand J-B Weld. This time it is the glue model 8297, which specializes in working with scorching temperatures. If you are looking for an easy-to-use yet heavy-duty adhesive, you must consider this glue option.
Why Did We Like It?
Firstly, we were impressed with the sheer strength of this product. The J-B Weld HighHeat has a lap shear strength of 800 PSI at room temperature and 600 PSI at 400 degrees Fahrenheit. This adhesive has the ability to withstand continuous heat of up to 450 degrees Fahrenheit and intermittent heat of 500 degrees Fahrenheit. 
Essentially, this product comes in toe parts and can be mixed manually. After mixing the two solutions into a slurry, you need to instantly apply it to the surface that needs bonding. After application, drying will take merely 1 hour, and the surface will be completely cured within 8 hours which is faster than other glue brands.
Apart from that, its multipurpose formula is one of the best for DIY projects in the house. This heavy-duty epoxy can repair and restore various materials in a short time. Since it can withstand high temperatures, people often use it to glue tailpipes, mufflers, engine blocks, ducts, and machinery. 
What Could've Been Better?
Although we liked most aspects of this product, there were a few things which were lacking. As advertised, it does work well to glue objects which will be exposed to high temperatures. Objects like ovens or heaters accepted the glue just fine. However, it didn't work well on exhaust pipes.
Pros
Perfect for DIY projects

Dries within an hour

Works on heavy-duty surfaces

Cost-effective
Cons
Doesn't work on all hot surfaces
Next, we decided to check out the 454657 model by the brand Rhino. This glue is also called Rhino Ultra Glue Pro Series, and it works as an all-purpose glue for household projects and repairs. It usually comes in a squeezy bottle with 40 milliliters of the product. 
Why Did We Like It?
The first thing we liked about this product was how easy it was to use. The method is pretty straightforward, and anyone can follow it. First of all, you need to make sure the surface or area which needs to be bonded is free from spills. Next, we recommend you wear protective gloves and keep the room well ventilated. 
After this, twist off the black cap and spread the adhesive in a thin layer. The thinner, the better, in this case, and porous materials will need glue on both surfaces. Now, press and hold the surfaces for 60 seconds and allow for a curing time of 20 minutes. For rigid materials, clamp and keep them overnight. 
Moving on, it can bond surfaces like plastic, vinyl, wood, metal, canvas, ceramic, glass, and concrete. The good thing about this glue is that the formula is tough enough to withstand impacts, shocks, moisture, heat, and vibrations. Finally, it also comes with a glue brush for easy application. 
What Could've Been Better?
Even though we liked many features of this glue, there were a few drawbacks we'd like to mention. The adhesive worked well on wood, glass, and ceramic but took too long to bond stainless steel. This was disappointing because that was the main reason behind purchasing this glue.
Pros
Bonds virtually everything

Durable enough to handle impacts

Transparent formula

Affordable
Cons
Takes too long to bond steel and metals
Yet another Gorilla product made it to our list. The reason for this inclusion is its different epoxy formula as compared to the superglue solution. This glue has high tensile strength and a different method of application. Read on to find some more details on the same.
Why Did We Like It?
Firstly, as we mentioned before, this is not the only Gorilla product we have included in our list. And the main reason for this inclusion is its distinct epoxy formula which is different from the other Gorilla products. This glue comes in two parts in separate tubes – resin and hardener.
Since this glue is also known as "steel bond epoxy," you know that it will work well on stainless steel and metals. It has a tensile strength of 4250 PSI, making it strong enough to hold most materials together. Additionally, after applying and drying, the glue sets to a dark grey color which perfectly blends with most metals without being noticed. 
What's more, this glue creates the perfect permanent bond, which is pretty durable and lasts much longer than other types of adhesives. Finally, it is waterproof and can safely be used on objects which are constantly exposed to water. Whether it is faucet leaks in the kitchen or metal rod fixtures in the bathroom, this glue becomes the ideal adhesive for the job. 
What Could've Been Better?
There aren't any drawbacks of this product, so to speak, but you need to make sure the cap and nozzle are secure. After use, if the cap is not closed correctly, the glue dries up pretty fast. There have been a few incidents in which people received dried-up tubes because of faulty packaging.
Pros
Mixes quickly and evenly

Waterproof solution

Dark grey upon drying

Cures in 24 hours
Cons
Inconsistent packaging quality
Glue For Stainless Steel Buying Guide
Now that you have seen all the best glue options for bonding stainless steel let us see the criteria that make it ideal for you. Here are a few aspects which you must consider before purchasing 
Type Of Glue 
        A. Polymer Adhesives 
These glues are creed using polyurethane and come in one or two-component options. One component adhesive can cure with moisture from the atmosphere while the two-component one forms a chemical reaction. This is a flexible and robust adhesive ideal for gluing metals and plastics.
       B. Silicone Adhesives 
Essentially, this adhesive is based on a silicone compound and is often used to seal glass and ceramics. This type of glue is available in one or two-component variants. The one component glue does not need mixing, while the two-component one will need mixing of both resin and hardener solutions.
Drying And Curing Time 
Metal glues usually take 4 to 6 hours to dry. However, this heavily depends on the type of glue. As far as curing is concerned, the number of hours will increase with the thickness of layers. But usually, 15 – 24 hours are enough for them to cure. 
If you need a quick job, maybe epoxy will be too time-consuming for you. In that case, super glue would be a better option.
Element And Chemical Resistance 
Another thing you need to consider is exposure to the chemicals and extreme temperatures if any. Are you going to need the glue to withstand high temperatures since you are gluing an oven? Moreover, consider if you will need waterproof glue. If yes, shortlist the options accordingly. 
Next, check if the glue can handle certain harsh chemicals and make a selection accordingly. Ultimately, this will matter only if you are going to expose the glue to a severe environment.
Application 
You must make this check to determine the kind of dispenser which suits you best. Are you comfortable with pin-point thin nozzles that release fluid slowly? Or do you prefer to manually mix the epoxy and apply it with a brush? 
Best Glue For Stainless Steel Verdict
So here we come to the end of our review-based guide listing the best glues for stainless steel. We hope this guide helps you to make the best choice for your projects.
Although all the choices we reviewed were the best in their own category, we had a few favorites. 
The first one we'd highly recommend is the Gorilla 4572502 clear super glue which was one of the most convenient options. You should pick this up if you need an industrial-strength all-purpose glue for multiple household purposes.
Another option we really liked was the 8265S model glue by J-B Weld. We liked this one because of its incredible strength with a tensile strength of 5020 PSI. Also, the drying and curing time was relatively lower at 4 to 6 hours of setting time and 15 to 24 hours of curing.
On that note, we take your leave, bye!
Related Articles
9 Best UV Light Glue for Amateurs & Professionals
11 Best Glue For Paper & Paper Mache
11 Best Permanent Fabric Glues
13 Best Wood Glue for Firm and Durable Bonds Today
10 Best Ceramic and Porcelain Glue
11 Best Glue for Polypropylene
How to Remove Gorilla Glue From Skin Safely & Easily
The Difference Between Epoxy & Super Glue
Types Of Glue | Everything You Need To Know
10 Best Leather Glue on the Market
9 Best Glue For Acrylic Plexiglass
9 Best Glue for Plastic Eyeglass Frames
Gorilla Glue vs. Super Glue | Strengths, Weakness + Winner?
JB Weld VS Gorilla Glue | Comparison & Winner
9 Best Glue For Hardwood Floors
7 Best Glue For Particle Board
5 Best Glue To Fix Fridge Plastic