Is it that difficult to fix a broken mirror? Well, not if you get your hands on a good quality glue for mirrors, of course.  
But then again, we all know that choosing the right mirror glue is easier said than done. With the market being flooded with various options, selecting the right one can get complicated and time-consuming.
That's why, to help you out, we have curated this review-based guide on the five best glues for mirrors on the market. Don't worry, as it was only after hours of extensive research and testing that we have provided detailed reviews for each of our recommendations.   
Furthermore, we have included a buyer's guide towards the end of the article to make things a bit more interesting. So, without any further delay, let's jump straight to the good stuff!  
Best Glues For Mirrors
IMAGE
PRODUCT
DETAILS

Our Top Pick

Our Top Pick

3M

Two-part glue
Weighs under 1 ounce
Dry time: 15 minutes

VIEW LATEST PRICE →

Permatex

Weighs 8 ounces
Measures 1.88" x 1.88" x 11.25"
Silicone-based

VIEW LATEST PRICE →

Loctite 37438

OEM-approved
Weighs under an ounce
Available in 2 different sizes

VIEW LATEST PRICE →

Versachem

Cure time: 30 minutes
Tensile strength: 2,500 PSI
Weighs under 1 ounce

VIEW LATEST PRICE →

Loctite 1693636

Low VOC formulation
Container size: 10 ounces
Weighs only 1 pound

VIEW LATEST PRICE →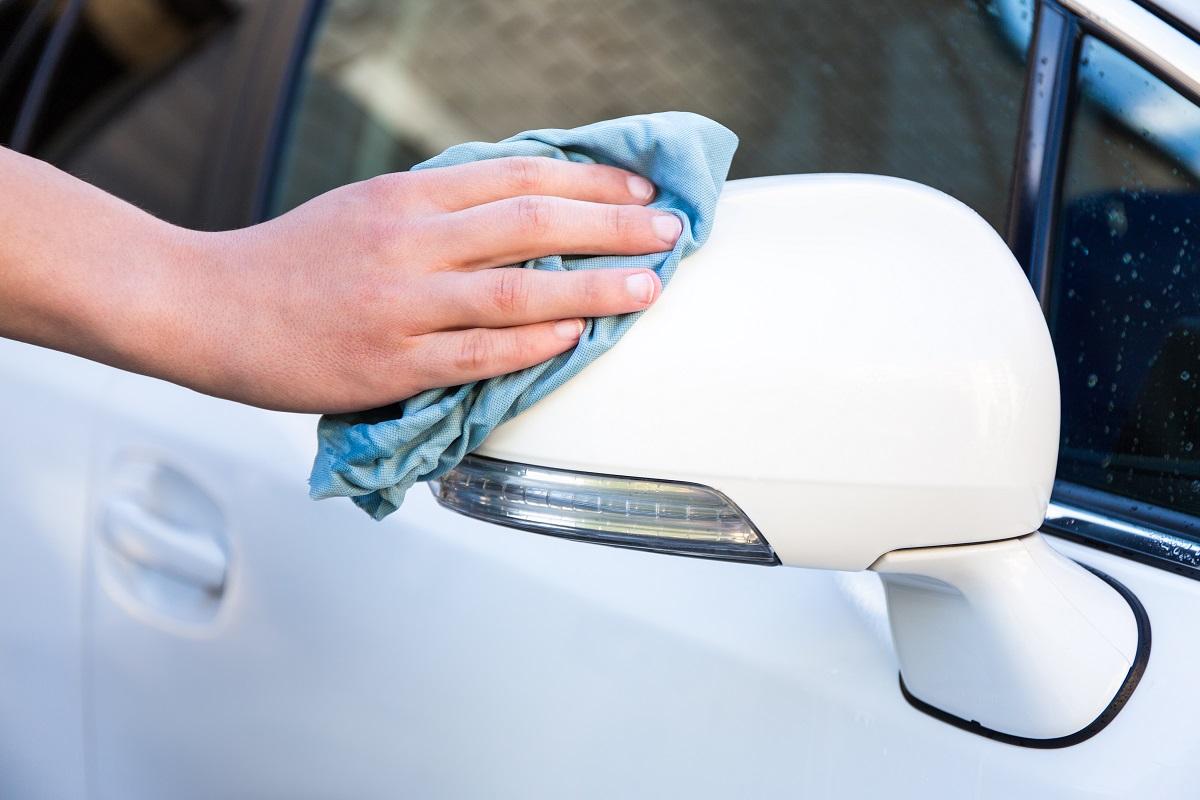 3M is a brand dedicated to manufacturing a range of products that work to improve people's lives. And the 08752 Rearview Mirror Adhesive is an ideal example of what the brand can bring to the table. Let's move on to the next few sections to learn about this high-quality product in detail.   
Sale
Why Did We Like It?
During our usage, what we liked the most about this product was its durability, which ensures it can conveniently resist challenging conditions. Hence, you can use it on various surfaces, including freshly painted walls, cabinets, drywall, wallpapers, and wood floors.
On top of that, it is vibration-resistant, so you can rest assured that it can withstand the bumps that occur as cars move over rough roads. Additionally, it cures within 15 minutes, unlike many other adhesives that take hours, leaving the users worried and frustrated. 
Now users who are skeptical about using it in the bathroom mirror can relax, as it creates a strong bond that holds up in humid environments. This makes the product applicable in bathrooms and other places that often experience temperature fluctuations. Lastly, it sports a budget-friendly price tag, ensuring great value for money.    
What Could've Been Better?
While this two-part mirror adhesive seemed like a dream at first, we soon noticed that the tip of the nozzle tends to get clogged with glue. But having said that, we believe most users won't mind this minor inconvenience, given it is available at such an economical price.      
Pros
Forms a durable bond

Vibration-resistant

Has a low drying time

Available at an affordable price
Next up, we have the 80855 Clear RTV Silicone Adhesive from Permatex, a great option for those searching for a versatile sealant. From metal to wood to plastic to glass to tiles, this sealant can mend just about every other surface that you can think of. Sounds intriguing? Then keep reading.  
Why Did We Like It?
Like our previous pick, this adhesive also impressed us thoroughly with its range of applications. It can seal different surfaces such as vinyl tops, fabric, plastics, glass, and lots more. Thus, it's safe to say you can use this incredibly strong adhesive for pretty much all repair work. 
With a temperature range between -75°F and 450°F, this super glue can withstand grease, vibration, water, and oil without breaking a sweat, which is great. But especially satisfying is the fact that it is easy to apply. All you need to do is spread it with a plastic knife or other similar material on the surface.
Beyond that, it is available in three different quantities, allowing you to choose the right one as per your requirements. Overall, from our experience with this product, we can assure you that you won't be dissatisfied with what it has to offer.    
What Could've Been Better?
While testing this product, we noticed that it takes about a day to fully cure. While this may not be an issue to some, it is a major concern for professionals who need to complete many projects within a limited time frame. Other than that, we couldn't find any considerable downsides to this product.   
Pros
Can be applied on a range of different surfaces

Can withstand vibration and temperature fluctuations

Easy to apply

Incredibly strong adhesive
Cons
Takes a day to fully cure
Loctite is one of the leading manufacturers of top-grade sealants and adhesives globally. And the 37438 Rearview Mirror Adhesive Kit is yet another notable addition to its mirror glue repertoire. If you are looking for glue specifically designed to stick mirrors, then this special type of glue might just be your best bet. 
Why Did We Like It?
Manufactured to the highest grade available, this product can create an incredibly strong bond that can last for a long time. Thus, it makes the adhesive suitable for remounting mirrors to windshields.       
Another significant feature that we loved about this glue is that It has been approved and used by major car companies such as Chrysler, Ford, and GM. Hence, we think it's safe to say that it delivers on its promises and is thus reliable. 
This rearview mirror sealant can withstand heat and moisture with ease. So, no matter the weather conditions, rest assured it will hold just fine. And the best part? It's easy to use; just follow the detailed instructions, and you are good to go. 
Lastly, it comes at an affordable price, which naturally makes it an instant hit among people on a modest budget.  
What Could've Been Better?
The drying time of this product is much quicker than we would like, which makes it almost impossible to realign things. So, that's something you need to keep in mind if you decide to go with this one. Apart from that, it works perfectly.  
Pros
Ideal for rearview mirrors

Sports an economical price tag

Made following the OEM standards

Easy to use
The next item on our list is another great product from the house of Versachem, a brand that has been manufacturing adhesives for more than 35 years. Meet its 11109 Rear View Mirror Adhesive that promises to permanently fix rearview mirror brackets in a jiffy. Obviously, there's a lot more to it, so keep reading.  
Sale
Why Did We Like It?
To begin with, this mirror adhesive has a tensile strength of 2,500 PSI, which means it is incredibly durable and can hold on to surfaces even under extreme conditions. Naturally, that helps it make mirror repairs super smooth and hassle-free. Speaking of which, unlike other adhesives, it doesn't require mixing. Just follow the instructions, and you shall have no issues with it sticking.
Beyond that, it can be used to bond a wide range of materials, including jewelry, ceramics, metal, glass, and a lot more. And unlike other brands, you don't need to use too much; just one drop would do the job perfectly. 
This two-part adhesive offers a cure time of 30 minutes, allowing you to make last-minute changes if required, which is truly remarkable if you ask us. However, we were even more impressed to find out that it is vibration and shock-resistant. Thus, you don't have to worry about the occasional vehicle bumps ruining the adhesion of the glue.    
What Could've Been Better?
Without a doubt, this mirror adhesive is one of the best on the market, mainly because of its perfect curing time and durable bond. However, we must admit it's a tad bit on the expensive side, considering the quantity you get. So, if you are on a modest budget, this product might not be for you. 
Pros
Forms a strong bond

Ideal curing time

Can be used on various surfaces

Easy to use
We don't need to say much about Loctite as we have already added a great product from the same brand earlier. As far as this mirror glue is concerned, it is just as good as the other options on our list, be it in terms of bond strength and ease of use.   
Why Did We Like It?
What caught our attention right from the get-go was its superior bonding capabilities in humid and wet areas, which ensures that it doesn't damage or stain the mirrors. Additionally, this product adheres to other surfaces found in bath and kitchen areas, such as backsplashes, drywall, metals, fiberglass, ceramic, tile, glass, concrete, granite, and brick, which is a bonus.
Moving on, we are pleased to let you know that it meets the stringent state and federal VOC regulations, which means it's eco-friendly and absolutely safe to use. Not to mention, the product can be applied through a glue gun, making the application all the more precise and easier. 
So, if you are a first-timer wanting to set a mirror vertically on a bathroom wall, then you might want to keep this product under consideration. 
Lastly, this mirror adhesive is available at a budget-friendly price, which makes it ideal for first-timers and people on a low budget. Naturally, it is one of the most sought-after mirror adhesives currently available on the market.
What Could've Been Better?
While this product glues the mirror to the wall with ease, it takes about seven days to fully dry. Now that's too long in our opinion, especially when compared to the other options available in a similar price range. Other than that, we don't have any other gripes with it.   
Pros
Sports an affordable price tag

Can be applied with a caulk gun

Has a superior bonding capacity

Can be used on a range of materials
Cons
Takes too long to fully dry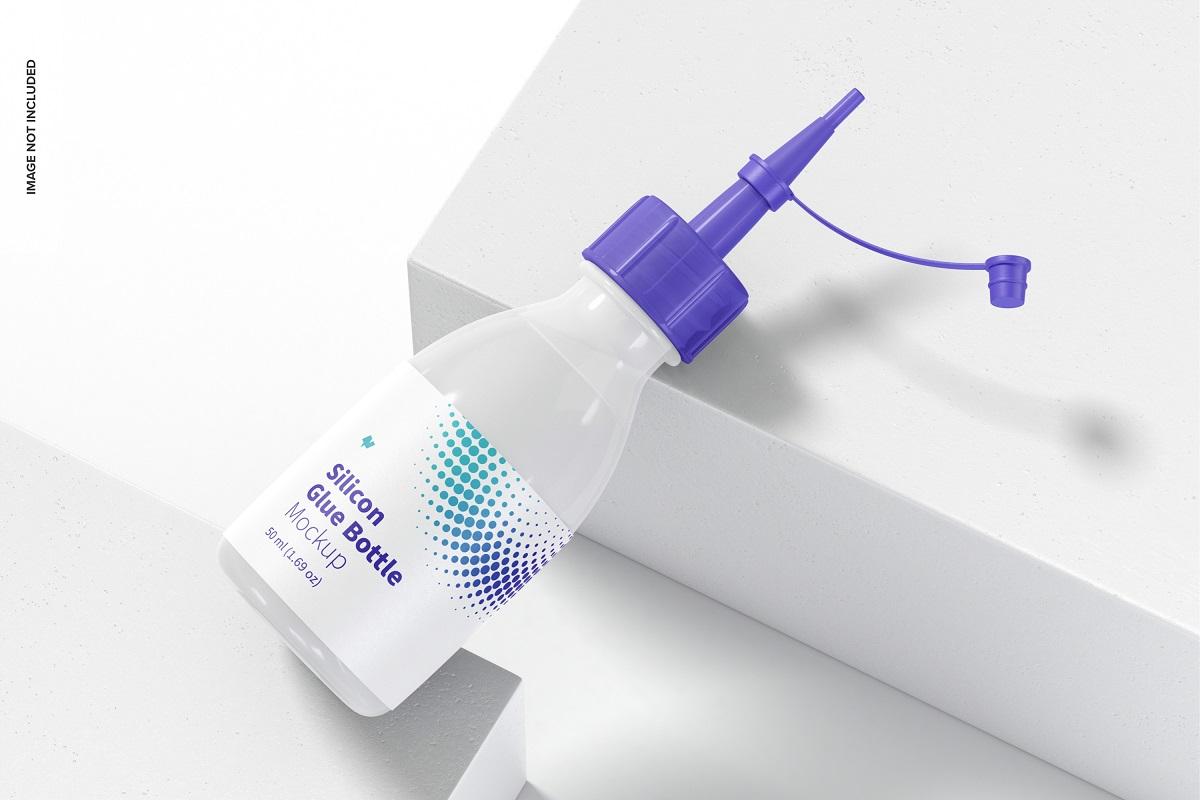 Glue For Mirrors Buying Guide
When buying the best glue for mirrors, knowing just the brands and the product specifications is not enough. To select the right product, you need to keep a few essential factors in mind, which will help you make an informed purchase. Fret not, as we have explained all those factors here in detail.
So, let's take a look, shall we? 
1. Temperature Proof and Waterproof
First and foremost, you have to ensure that the glue you are going to purchase can resist damage from temperature and water. This is because if you are using it on a bathroom mirror, chances are that the glue will come in contact with water and temperature fluctuations. 
Therefore, it's best to go with a product that forms a bond that's durable and waterproof to ensure it stays intact  
2. Materials
Another crucial factor to keep in mind when buying a mirror adhesive is the type of material you will use it on. While some are designed for porous materials, others are not. So, make sure you know the surface to which you will be sticking the mirror in order to choose the right product.  
On a side note, be sure to wear safety goggles as a preventive measure whenever you fix or attach a mirror. And once done, remember to wipe any excess glue from the mirror surface to avoid staining it.    
3. Color
The color of the glue doesn't matter if you're buying it to stick a mirror to the wall. However, If you're going to fix a mirror, you'll need glue that dries clear; otherwise, the glue might damage the mirror surface. 
4. Drying Time 
Drying time is that factor that most people often tend to overlook, but it is perhaps one of the most important ones. This is because a faster drying time allows you to focus on other work once you are done fixing the mirror. 
On the other hand, if the drying time is high, you might have to keep supporting the mirror until the glue dries. 
5. Quality
While fixing a rearview mirror, you would want the final result to be as close as possible to the original. And that's why it's best to go with a mirror glue that meets the OEM standards. This ensures that your mirror is fixed how professionals would have done it.
The Loctite 37438 is an example of an OEM-approved glue, and it has been used and approved by major car companies such as GM and Ford.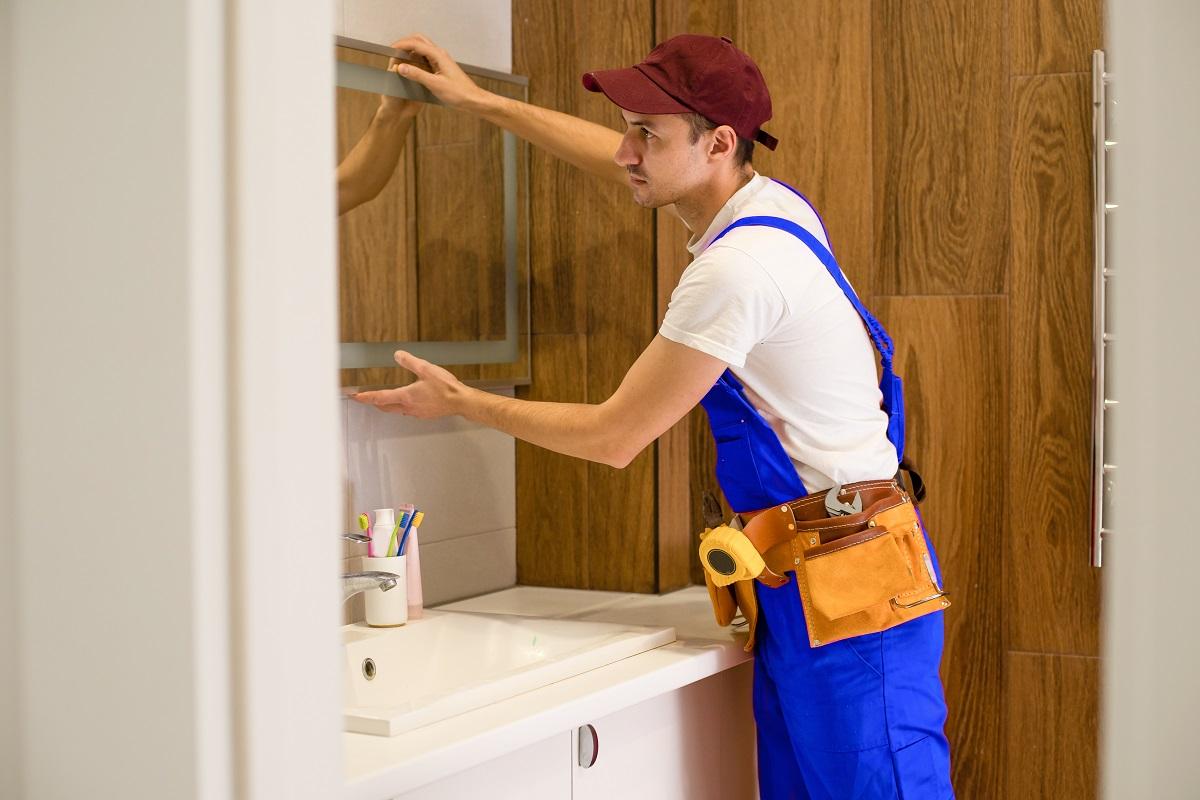 Verdict
Now that you are equipped with all the necessary information about the best glue for mirrors, we hope you will be able to make an informed purchase. But if you are still not confident, then stick around for a few more seconds as we let you in on our favorite picks from the list. This will surely make things crystal clear for you. 
The 3M is the best overall, in our opinion, simply because it forms a durable bond and has a low drying time. Additionally, the Permatex is an outstanding choice since it can be applied on various surfaces and can easily withstand temperature fluctuations. 
However, if you are looking for a mirror glue specifically made for rearview mirrors, we strongly suggest going with the Loctite 37438. Also, it sports an economical price tag, ensuring it is worth the money you spend.  
And with that, it's time to wrap up. Until next time, take care! 
Related Articles
11 Best Wall Mirrors Right Now
13 Best Bathroom Led Mirrors to Consider Today
5 Best Glue To Fix Fridge Plastic
11 Best Glue for Polypropylene
11 Best Glue For Paper & Paper Mache
9 Best UV Light Glue for Amateurs & Professionals
13 Best Wood Glue for Firm and Durable Bonds Today
10 Best Ceramic and Porcelain Glue
11 Best Permanent Fabric Glues
10 Best Leather Glue on the Market
9 Best Glue For Acrylic Plexiglass
9 Best Glue for Plastic Eyeglass Frames
10 Best Glue For Stainless Steel
JB Weld VS Gorilla Glue | Comparison & Winner