Using marble for decoration purposes is a great idea, but it becomes quite a headache when it chips or breaks. 
With use, regular wear and tear is nothing but inevitable. No matter how strong the marble surface is, it is practically impossible to ensure that it will not encounter any damage. And when it does, you need to have the right glue to fix the problem in a jiffy. But, finding the right one is not as easy as it sounds. 
The market is filled with different types of glues, and picking the best one among them can be quite challenging. So, to help you, we have compiled the top five glue for marble you can try. There's a buyer's guide at the end to help you further. 
So, without any more delay, let's dive right in!
Best Glues For Marble
IMAGE
PRODUCT
DETAILS

Our Top Pick

Our Top Pick

Epox-Sci

Quick-drying solution
Completely waterproof 
Tintable epoxy cement 

VIEW LATEST PRICE →

HIMG Surface Repair

Comes in a tube
Compatible with stone and marble
Odorless

VIEW LATEST PRICE →

Loctite 1451588

48 hours curing time
Waterproof
Tan color

VIEW LATEST PRICE →

Akfix Stone and Marble Fast Adhesive

Clear bond
Compatible with wood, granite, marble
Activator spray included

VIEW LATEST PRICE →

Loctite PL 530 Mirror

Cartridge packaging
Light tan color
10-ounce container

VIEW LATEST PRICE →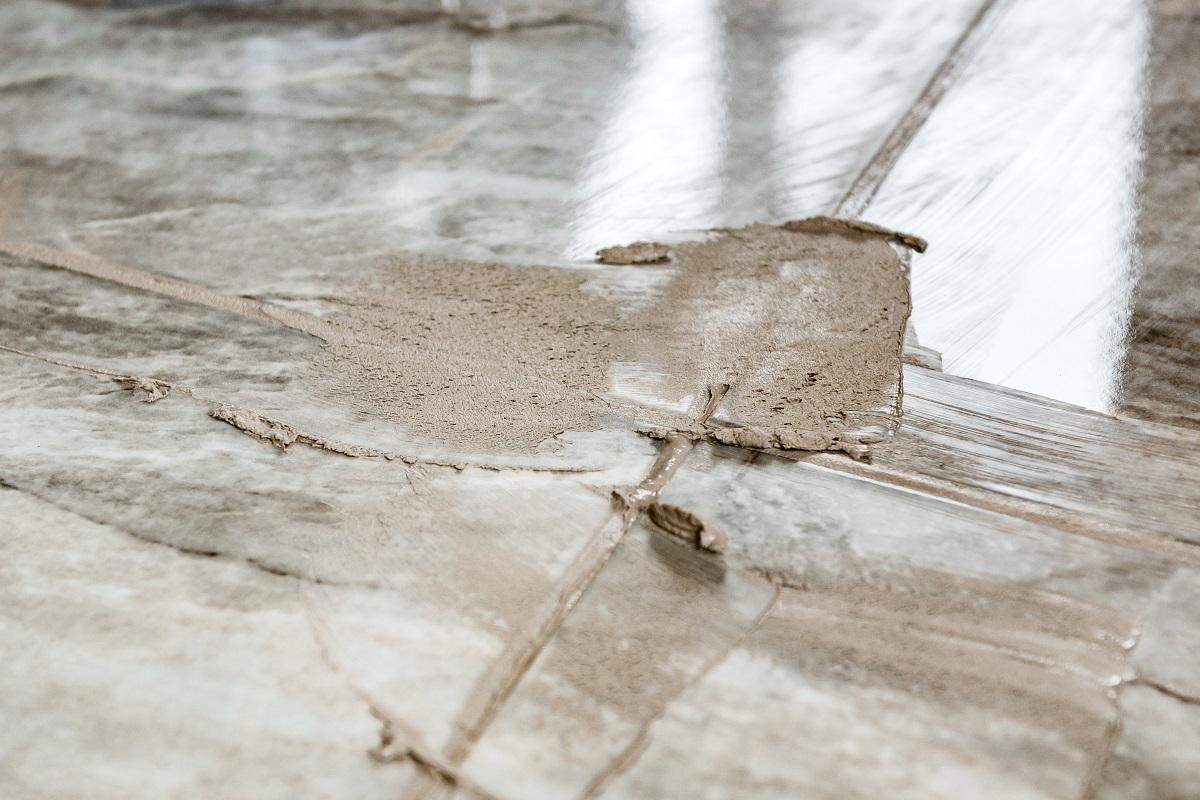 For starters, we have the Epox-Sci 112920k Instant Install. Users love this epoxy glue as it provides excellent value for money. This product offers a number of solutions and is highly effective when it comes to gluing marble. 
Why Did We Like It?
Gluing stone becomes much simpler when you have the right repair tools at your disposal. Some people might feel that fixing marble is difficult, but this marble epoxy glue will take all your worries away. 
The first thing that caught our eye was the claim that it can repair cracks on marbles within a short span of 29 minutes. Hence, you will be able to bond marble surfaces without waiting for hours. This stone glue takes 15 minutes to work and another 14 minutes to dry. 
Moreover, it is made of completely non-toxic ingredients and, therefore, can be used in the kitchen too. You can consider using it in areas that children access, as this epoxy resin won't cause any harm to them. 
Apart from that, this is one of those epoxy glues that can be used on a range of materials, including quartz and granite. And most people prefer using it for more minor repairs like cracks and fractures. 
What Could've Been Better?
When we used this item to glue marble, the only problem we faced was that it did not dry clear. We noticed that the finishing was opaque, and that made it evident that the marble tiles had been glued. To deal with this problem, you can consider adding color to the glue. 
Pros
Dries fast

Delivers a strong bond

Versatile use

Durable results
Cons
Does not deliver a clear finish
We would recommend that you try the HIMG Surface Repair to fix marble countertops, rocks, or granite. It can fix broken marble in a jiffy and is also great for repairing minor cracks and fractures. And once it dries, you can rest assured that it will deliver a powerful bond. 
Why Did We Like It?
If you are on the lookout for a solution that can effectively help in gluing marble, then this product may fit the bill. It delivers a completely transparent finish and is excellent for fixing cracks and broken marble tiles. When it comes to repairing chipped surfaces, this one works like magic. 
We would suggest that you opt for this glue for marble if you hate dried up glue surfaces turning yellow over time. This option is entirely non-toxic, and you can use it anywhere in your house without having to worry about safety. Plus, you do not need to wear any safety gears when using this item. 
Moreover, it is essential to note that unlike other light-cure acrylics, this self-cure option dries up very fast within a matter of a few minutes.This glue marble cures on its own and heals in a short time span.
What Could've Been Better?
The only complaint that we have with this product is the fact that it is a little pricey when compared to other standard epoxy glues. This marble glue comes in a small pack, and it is best that you use it judiciously to prevent any wastage. 
Pros
Perfect for fixing cracks

Heals fast

Safe for use

Does not get yellow
The Loctite 1451588 can be your best bet to provide the glued marble surfaces with optimum durability. It has a low viscosity, which makes it effective for bonding, and is an excellent option when you have to repair marble. What's more, this adhesive can handle both light and heavy objects. 
Why Did We Like It?
What makes this product stand apart from the glues manufactured by other brands is the fact that it delivers an extremely strong bond. From the tests that we conducted, we gathered that it is eight times stronger than regular construction adhesives. 
In fcat, this polyurethane adhesive is at par with any high-quality gorilla glue and is a perfect choice to glue marble together. 
Other than that, the versatility that it puts on the table is nothing short of incredible, as you do not have to restrict yourself to using it just on marble. Instead, you can apply it on other surfaces such as stone, hardwood, treated wood, slate, brick, and other building materials. So, you do not have to buy separate glue for different materials, and that would save you a lot of money. 
And the versatility extends to other aspects of use as well. For example, you can use it in cold climates too, and it would dry without any problem. Once it gets cured, you can even paint on it if you wish to. 
What Could've Been Better?
Despite delivering a solid bond, the problem with this glue is that it does not dry clear. So, there's a chance that the final output might not look that great once it dries up. To prevent that, it is best that you follow it up with a coat of paint. 
Pros
Delivers excellent bond

Durable

Resistant to water

Can be used on a range of surfaces
Cons
Tends to be translucent when dried
Next up, we have the Akfix – AS1322 710 Stone and Marble Fast Adhesive, which is a worthy option for bonding marble, granite, and other types of stones. It can even handle gluing two pieces of marble and is an excellent consideration if you are working with any heavy object. 
Why Did We Like It?
The primary reason why this product made it to our list is that it delivers a bond like no other. Once it dries, the bond becomes super robust and is entirely resistant to heat and water damage. So, it goes without saying that you can use it in outdoor projects, too, as it can handle weather-based damages easily. 
Additionally, you get an activator spray in the package. When you apply it, the drying time gets even shorter, and the bond will cure within a few seconds. But when using this, you need to be wary and be super deft to ensure there is no delay. And, as the glue is pretty thick, you can use it in vertical applications too. 
Apart from that, it offers a great deal of versatility to the users, as you can use it on a range of DIY projects involving granite, marble, and natural stone. So, you do not have to buy different glue for different purposes. 
What Could've Been Better?
When using this product, you need to keep in mind that it is not very suitable for use on porous surfaces. In that case, the hold is not very strong. We would suggest that you restrict to using this mainly on smooth surfaces. Then, the results will be incredible. 
Pros
Can handle weather-based damage

Fast-drying formula

High viscosity

Durable bond
Cons
Not well-suited for porous surfaces
As our final entry, we have the Loctite 1693636 PL 530 Mirror, which is an excellent choice if you are working with marble in the kitchen or bathroom. Once you glue the marble countertop with this item, the bond will last for years to come. 
Why Did We Like It?
What makes this item stand out among its contemporaries is the fact that it can be used in moist environments. It is true that for most glues, drying up in humid areas is a problem – but not with this one. This is the best glue for marble if you are working in moist areas like in your bathroom or kitchen. 
Moreover, you can rest assured that it won't stain the surfaces that you are working on. That makes it a great addition to your DIY kit and reduces your cleaning work to the minimum. Besides, it doesn't leave any nasty stain and you can wipe the finished surface to get rid of any dirt. 
Other than that, what enhances the durability of the glue is that it is resistant to water, mold, and mildew. That is what makes the bond last for a long time. And, coming to the ease of application, the simple applicator tube gets a perfect ten from us. 
What Could've Been Better?
There is no doubt that the bond this glue delivers is super-resistant. However, you need to keep in mind that it takes some time to dry up. So, if you have a short deadline, this might be a problem. Keep this factor in mind before purchasing. 
Pros
Highly durable

Does not stain surfaces

Can handle water-based damage

Easy to apply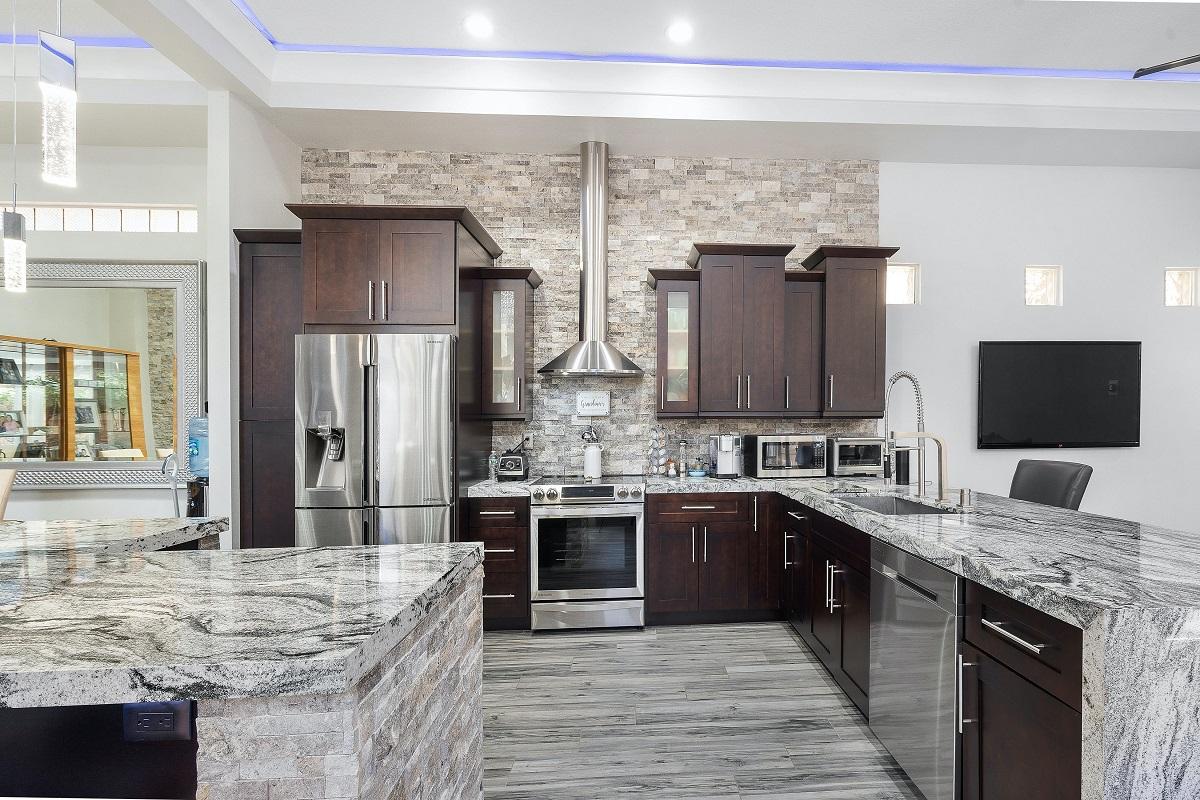 Glue For Marble Buying Guide
Even after going through the top products in detail, some of you might still be a bit confused about which one to pick. There are a few other factors that you need to look into in order to make the right decision. 
Let's look at some of them!
1. Glue Type: Epoxy Adhesive And Epoxy Cement 
The most common type of adhesive that people use to glue marble is epoxy cement or marble epoxy glue. 
It is true that epoxy glue offers great hold, but it can be a bit challenging to work with as they shrink and dry pretty fast. Some people do not prefer to go for them because they do not offer much color variation. 
On the other hand, epoxy cement contains a bit of cement or rubber in the mix. You can use this for both repair purposes or directly as an adhesive to glue marble countertops. We suggest that you go for epoxy cement only when you are working on large projects and require a stronger hold. 
2. Drying Time
Another very important consideration when buying adhesive to glue marble is to check its drying time. Drying and curing time depends on factors like the weather as well. In most cases, it takes around 12-24 hours for glues to cure completely. 
However, drying time is generally less, and the bond should be dry to touch within a few minutes of application. 
Some of the adhesive options come with an activator spray that can help to effectively speed up the drying process. Depending on the type of project, you have to determine how much drying time you can afford. 
Bear in mind that quick-dry options might be a little difficult to work with as they do not give much time to work. In case you go for them, you need to be super deft and manage time effectively. 
3. Material Compatibility
Most of the glues that are used on marbles can be used on granite and stones too. It is always best to invest in a product that is versatile and can be used on a range of materials, like glass, wood, etc. There are some options that work fast and can help glue metal to marble as well. 
Before you make a purchase, always ensure that you read the label well to know what materials the product is compatible with.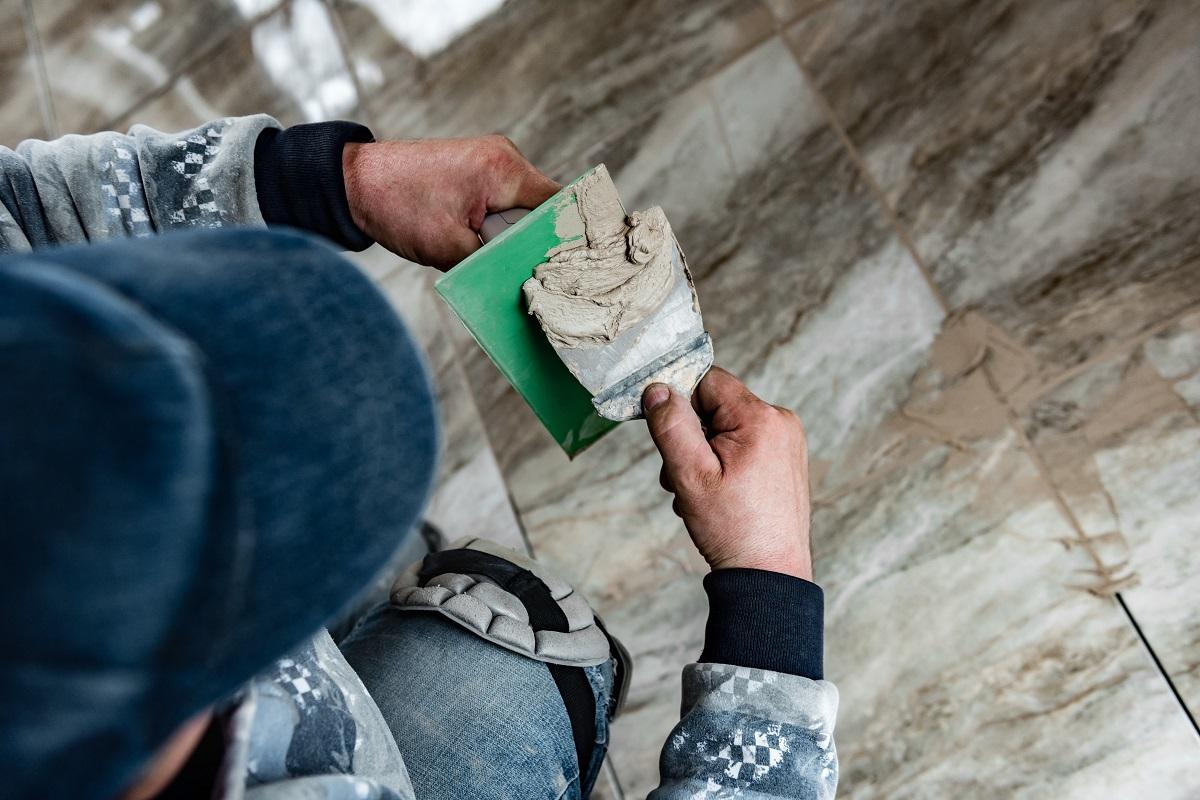 Verdict
With that, we have reached the end of this guide! We hope that you have now learned a few things about the best glue for marble and that you can now make a wise choice. 
In case you marble countertop chips, you should be ready with the perfect adhesive to glue marble. When selecting glue, keep in mind your requirements and opt for the right viscosity accordingly. 
If you are still a bit confused about which option to pick for gluing marble, we will let you in on our favorites. 
The Epox-Sci stands as our favorite for being a complete all-rounder. Apart from that, if you are looking for glue that is non-toxic and odorless, we suggest that you give the HIMG Surface Repair a try. 
Keep a watch on this space for more exciting reads. And until next time, adios!
Related Articles 
11 Best Glue for Polypropylene
11 Best Glue For Paper & Paper Mache
9 Best UV Light Glue for Amateurs & Professionals
13 Best Wood Glue for Firm and Durable Bonds Today
10 Best Ceramic and Porcelain Glue
11 Best Permanent Fabric Glues
10 Best Leather Glue on the Market
9 Best Glue For Acrylic Plexiglass
9 Best Glue for Plastic Eyeglass Frames
10 Best Glue For Stainless Steel
JB Weld VS Gorilla Glue | Comparison & Winner
7 Best Adhesive For Acoustic Foam
Glue That Works On ABS And PVC