When it comes to bonding faux leather, it isn't easy because, unlike natural leather, this material is not porous. 
That's why to glue faux leather, you need the correct type of adhesive to get into the material and form a solid and durable bond. The best leather glue either for faux or natural, should be a solid and flexible solvent-based adhesive that's strong enough to hold the material together.
But, a trip down the adhesive aisle at a craft store to pick the best glue for faux leather may confuse you. That's why we are here with a few references to help you choose the best glue for faux leather products based on your needs.
Do you know how to fix a leather car seat tear? If not, then we have the exact article for you, where you can fix many types of damaged leathers.
We have another exclusive article on removing glue from leather, where you can learn simple methods to get rid of unwanted glue from leather. 
So without further ado, let's jump into the leather glue adhesives reviews. 
Top 5 Best Glues For Faux Leather
IMAGE
PRODUCT
DETAILS

Our Top Pick

Our Top Pick

E6000 Craft Adhesive

Non-flammable after curing
Paintable and waterproof
Entirely photo-safe

VIEW LATEST PRICE →

Aleene's Leather and Suede Glue

Won't stain leathers or suedes
Dries clear
Multi-size applicator tip

VIEW LATEST PRICE →

Fiebing's Leathercraft Cement

Suitable for leather and other materials 
Convenient four-oz bottle
Low viscosity

VIEW LATEST PRICE →

Tear Mender Instant Fabric And Leather Adhesive

Water-based, quick-drying formula
UV resistant
Formulated with natural latex

VIEW LATEST PRICE →

RH Adhesives Duall-88 Leather Adhesive

Versatile adhesive
Duall-88 formula
Medium viscosity

VIEW LATEST PRICE →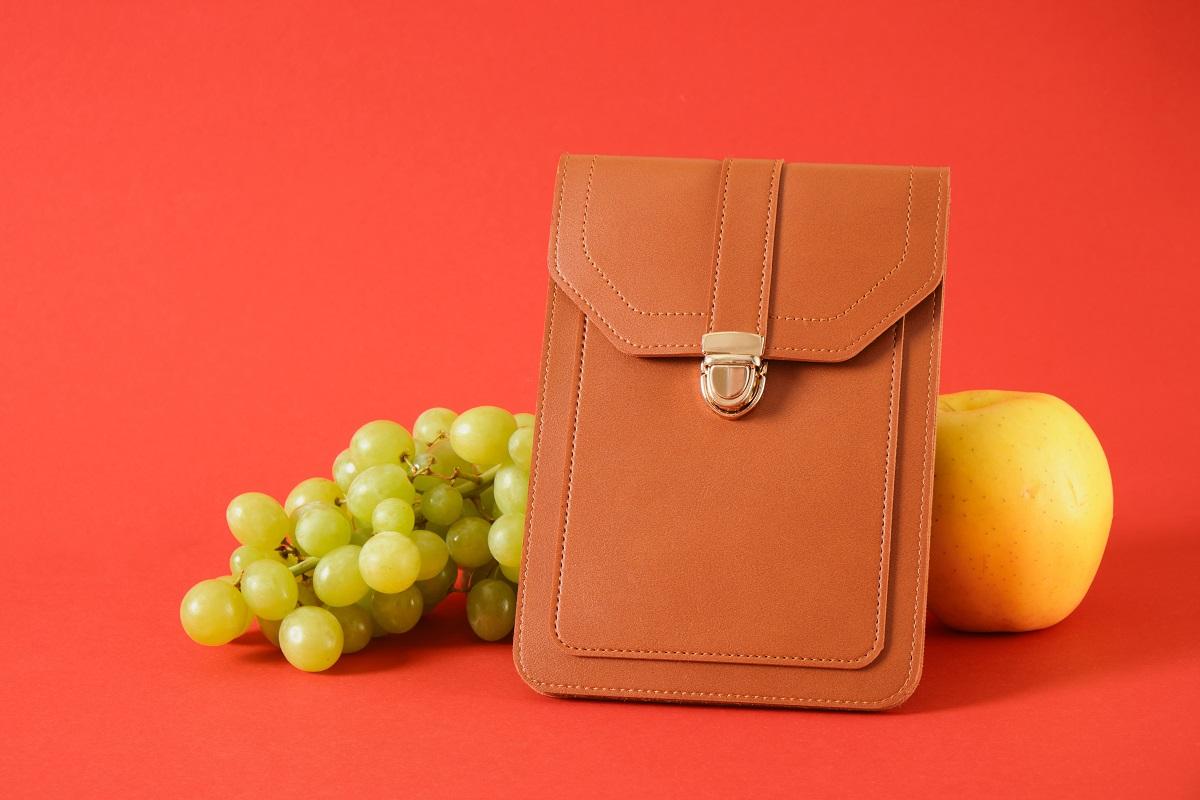 Let's start our list with the E6000 Craft Adhesive, which is known for its exceptional strength and toughness. This adhesive is uniquely formulated to meet high-performance industrial requirements, thus making it ideal for bonding wood, fabric, natural and faux leather, ceramic, glass, metal, and more. E6000 will handle just about any fixing project with ease. 
Sale
Why Did We Like It?
To begin with, the E6000 bonds almost everything, thus making it an excellent and durable fixative for crafts. With its super-strong adhesive formula, this glue can bond materials like tin, metal, cement, rubber, vinyl, fabric, and all kinds of plastics with which other glues struggle. Can you imagine leather contact cement bonds? Well with this leather weld adhesive, you can start imagining it.
Manufactured in the United States, this glue is non-flammable once cured and easily resists extreme temperatures. What's more? This glue is perfect for fixing torn clothes, backpacks, shoes, and other craftwork made of faux leather. 
Furthermore, it's waterproof, so your item won't be damaged by accidental spills. Not to mention, unlike other super-glues, this glue doesn't adhere to your skin and can be easily rubbed off. 
What Could've Been Better?
The only drawback many customers pointed out is its nozzle, which is flat and not cone-shaped. The flat nozzle makes the glue application messy on surfaces, which is quite annoying. But apart from that this industrial-strength glue dries clear, and is hardly noticeable. 
Pros
Extremely strong bonds

Sticks to any surface

Doesn't adhere to the skin

Washer/dryer safe
As the name suggests, this glue is your go-to solution for repairing leather and suede products. But, this adhesive is not just limited to the abovementioned materials. You can use this permanent glue for creating home décor items and for other decorative purposes like sprucing up your bags, shoes, and belts without the help of a sewing machine. 
Why Did We Like It?
Aleene's leather and suede glue is capable of what other fabric glues can't achieve. Unlike comparable fabric glues, this one doesn't need oxygen to evaporate and create a bond. Thus, this glue can come in handy in repairing shoes, belts, and purses, among other things. 
Instead of sewing, you can use this glue to stick beads, fringes, patches, and trims on your leather items. But, if you prefer sewing on real leather, you can use this glue to hold leather pieces in place, then stitch for further reinforcement. 
We also appreciate that this glue keeps your fabrics safe. This means that the fast-tacking glue won't stain or soak through your fabrics. Also, the multi-size applicator tip is customized to ensure proper and wastage-free application. 
What Could've Been Better? 
Without a doubt, Aleene's leather and suede glue is the perfect choice for your premium fabric repairs because it offers a flexible and permanent bond. However, this glue is not washable, and can't be dry-cleaned. 
Pros
Water-resistant

Permanent bond

Non-toxic

Fast-tacking
Cons
Not washable and dry cleanable
Moving on with our list, we have the Fiebing's Leathercraft Cement that can be used for fixing or DIYing leather items like shoes, wallets, jackets, and more. This powerful polymeric glue can also be used on other materials besides leather, making it a flexible adhesive. 
Why Did We Like It?
If you are looking for high-quality leather glue that also fixes fabrics and other materials, Fiebing's cement is a good choice. This leather cement has a quick-drying formula that is best for real leather and other materials. It comes in a convenient four-oz. bottle that makes application super easy. 
The glue has low viscosity, allowing easy gum flow from the squeeze tip. The low viscosity also allows smooth application of the glue on surfaces. Besides that, the non-toxic formula of this glue makes it safe to work in enclosed spaces. 
Furthermore, this product has a water-based contact adhesive formula, which allows you to work with various crafts and leather items. Plus, the bonding result of this contact cement is strong and flexible, thus making your items last longer even after getting damaged. 
What Could've Been Better?
We didn't come across any significant downside to this cement from Fiebing. However, it takes a lot of time to dry compared to other products available on the market, which can irritate some people. But we have no other complaints regarding its performance. 
Pros
Non-toxic formula

Super-strong bond

Water-resistant

Easy to use
Cons
The glue takes time to dry
The Tear Mender Instant Fabric and Leather Adhesive is an impressive product, thanks to its 15-minute fast-drying formula. The faster drying time allows you to start using the materials within a short while. 
Why Did We Like It? 
This glue from Tear Mender is compatible with clothes and leather and can also be used for small repairs on home décor items, sportswear, tents, boat covers, and tarps. The glue maintains a flexible yet strong bond after drying up. 
Also, this adhesive is UV-resistant, which means it won't become brittle when glued to surfaces that stay exposed to sunlight for a long time. The UV-resistant feature makes it the best glue for outdoor fixes. Besides that, it won't harm your skin if it comes in contact with it, due to the water-based formula. 
Moreover, the glue is formulated with natural latex, making it non-toxic. So, you can use this adhesive anywhere you want without worrying about accidental spillage. 
What Could've Been Better?
There's no doubt that the Tear Mender Instant Fabric and Leather Adhesive is a safe product to use. However, a latex allergy can cause irritants and rashes on your skin if you come in contact with the adhesive. So, always make sure to wear gloves while using the glue. 
Pros
A flexible yet strong bond

Completely waterproof

Non-toxic formula

Suitable for indoor and outdoor use
Cons
Not suitable for use by those with latex allergy
Our list would remain incomplete without the inclusion of this specialized leather glue from RH Adhesives. It is one of the strongest adhesives available on the market when it comes to bonding leather, and creates a bond that's flexible and waterproof. 
Why Did We Like It?
RH Adhesives is a trusted brand in the United States when it comes to bonding materials. The brand has been setting industry standards for adhesives since 1949. And this Duall-88 leather adhesive has been a leading choice for repairing shoes, bags, and other leather goods for generations. 
In addition to leather, this glue is widely used to bond different types of fabric, foam, metal, and plastic. This leather glue dries clearly after application on goods, giving you a long-lasting and durable repair without being visible. 
On top of this, when this adhesive is long-lasting and has a shelf life of around 18 months. Plus, the bond with Duall-88 sets within 10 to 30 minutes, no matter your surroundings. 
What Could've Been Better?
Many customers have complained that even though the leather adhesive was advertised to work with wood and rubber, it failed to create a strong bond with these materials. This is somewhat of a letdown if you're looking to work with these two materials. 
Pros
Strong bond

Dries clear

Adheres quickly

Compatible with other fabrics
Cons
Weak bonding with wood and rubber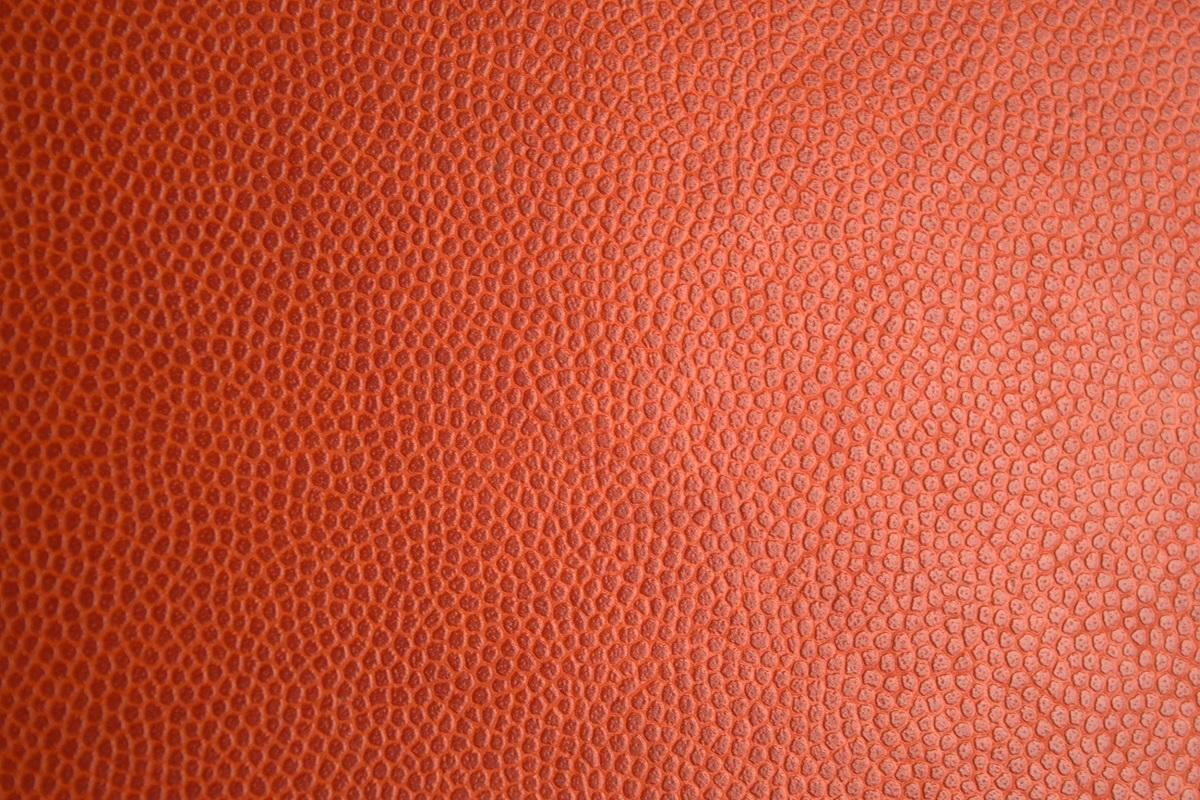 Glue For Faux Leather Buying Guide
The above reviews might have enticed you to already select a product, but we recommend waiting a bit as there's more to consider. We have prepared this detailed buyers' guide to help you buy the most suitable glue that meets all your standards. 
A. Types of Glues
Before buying glue for attaching faux leather, you need to understand the types of leather glues available on the market. There are leather glues, cements, and super glues, each with different functionalities. 
A leather glue is created with formulas explicitly designed to bond leather goods. These glues create flexible bonds and are low in Volatile Organic Compounds (VOC), which cause headaches. 
Leather cements are suitable for various other materials, unlike real leather glues. And these glues create flexible bonds that are hard to pull apart. They are also high on VOCs, which can be a problem for sensitive users. 
Super glue works on leather, but the bonds are not flexible. You can use them for quick repairs, but they will not give you the desired result compared to the other glues. 
B. Water-Resistance
There are certain types of leather that suit only wet conditions. So while working with such leather pieces, you should ensure that the leather glue creates a strong bond and is water-resistant. 
B. Drying Speed
When you work with leather adhesives, drying speed is essential. This is because if the glue takes a lot of time to dry, you can't use it for quick repairs. Nowadays, leather glues on the market promise quick drying speed, so always make sure to know about the drying speed before buying the glue. 
C. Bond Strength
One of the important things to check before buying leather glue is its bonding strength. For this, you need to check for adhesives that contain polyurethane, rubber cement, and cyanoacrylate, as they work best in bonding leather. 
D. Compatibility With Other Materials
Always select the glue based on its compatibility with other materials because you might not be working with leather alone. Most leather adhesives are suitable for other materials like rubber, fabric, metal, PVC, etc. However, you need to check their effectiveness when used with these materials. 
E. Budget
Before buying glue for faux leather, always take into account the cost of the adhesive. You don't require expensive professional-grade glue for repairing household items or DIY projects. 
Glue For Faux Leather Frequently Asked Questions ?
How long does faux leather glue take to dry?
The drying time varies from brand to brand. Some glues dry within minutes of application, while others take a few hours to form a strong bond. Generally, a full bond is achieved within 24-48 hours, depending on the application temperature, humidity, and thickness. 
Can you use regular glue on faux leather?
The PVA (Polyvinyl acetate) glue can be used on faux leather but won't provide strong adhesion. When you use this glue to fix faux leather, the hold will be weak and can be easily broken. 
Does fabric glue work on faux leather?
Yes, you can apply fabric glue to repair faux leather items. But, you need to understand that fabric and faux leather are entirely two different materials, and their adhesives will also be different. Fabric glue will work as a temporary glue to attach faux leather, but it will not give you a durable and strong bond. 
Hard materials like faux leather need quality adhesives to create a bond that's hard to break. 
Do you need a well-ventilated area to work with an industrial-strength glue?
The answer is yes. It would help if you always kept in mind to work in a properly ventilated area with industrial-strength glues because the glue fumes are dangerous and sometimes cause irritation.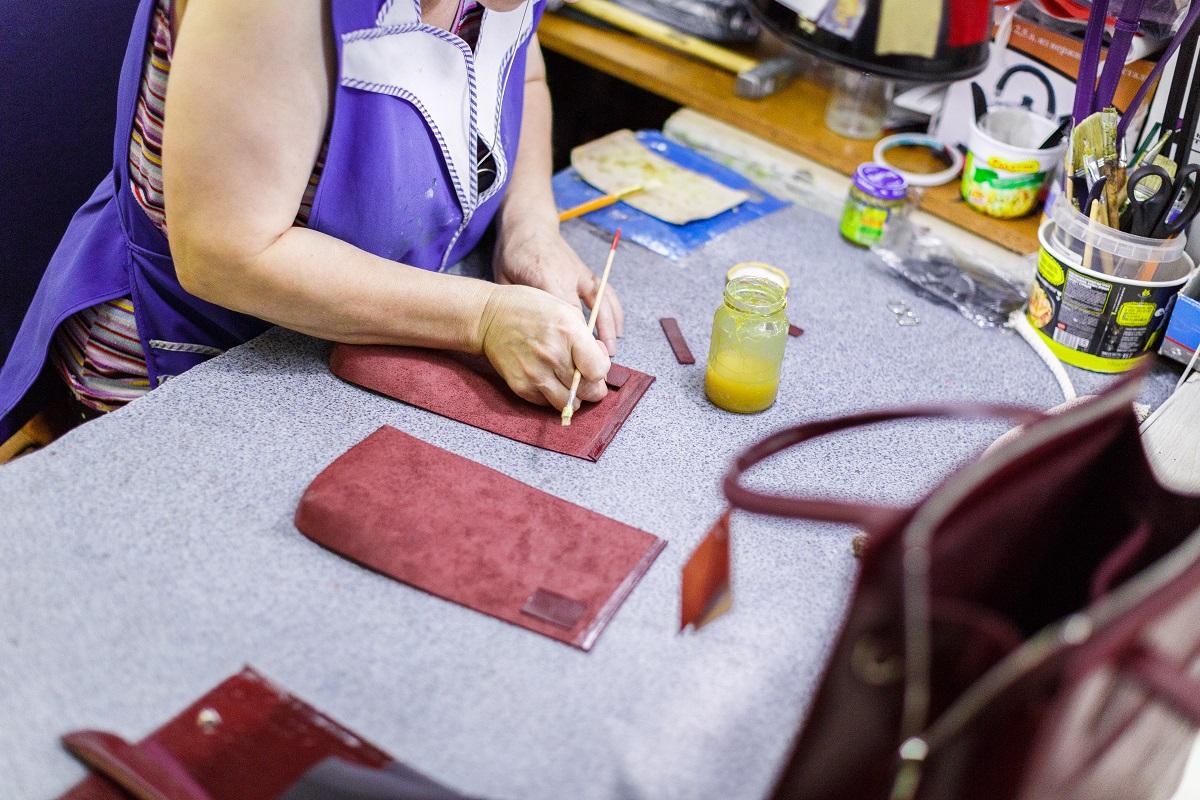 Top Glues For Faux Leather Verdict 
So, that's all we had to tell you about the best glues for faux leather available on the market. We hope our suggestions helped you pick the best option suitable for you and your needs, with this information we hope you will retire the hot glue gun from its leather craft glue duty as it is simply subpar. The only thing left now is to share our favorites from the list. 
Among the recommendations, our favorite is the E6000 Craft Adhesive, which offers superior adhesion to stick materials like rubber, leather, vinyl, and different kinds of plastics. Alternatively, the Tear Mender Instant Fabric And Leather Adhesive has a water-based formula, which doesn't harm your skin on contact. Plus, it provides a robust and flexible bond. 
With that, we are signing off. Until next time, happy crafting!