If you're serious about gaming, finding the best gloves that give you an edge can be a gamechanger!
Depending on the type of games you play and the game arrangement, your needs from a gaming glove may vary. That said, no matter what gloves you look for, they should have three primary features – comfort, control, and sweat-resistance.
If you have played PC or console games for hours at a stretch, you might be acquainted with sweaty and tired fingers. However, even a split second lag can be the difference between a win and a loss. To avert this, try to find the best gaming gloves that will give you the ultimate edge over your competitors.
In this guide, we will talk about the top 7 gaming gloves of 2022. Furthermore, we will help you choose the right one for your requirements.
So, without further ado, let's get straight to the reviews!
Best Gaming Gloves
IMAGE
PRODUCT
DETAILS

Our Top Pick

Our Top Pick

Foamy Lizard Gaming Grip Gloves

Full hand gloves with open fingertip design
Hexagonal traction silicone surface texture
Well-ventilated

VIEW LATEST PRICE →

Dr. Arthritis Compression Gloves

Range of sizes for all users
88% cotton & 12% spandex material
Fingerless design

VIEW LATEST PRICE →

NatraCure Computer Gloves

Nylon material
Optimal 10-degree angle wrist position
Fingerless design

VIEW LATEST PRICE →

Gamer Gloves EPG

Full-hand coverage design
Moisture-wicking fabric
Tactile finger grips

VIEW LATEST PRICE →

Ironclad Immortal Gloves For Gaming

Breathable & sweat-proof fabric
Wrist padding
Low-friction ceramic slider

VIEW LATEST PRICE →

Sleekz Gaming Gloves

Patented three-finger glove design
Adjustable wrist zones
Lightweight, breathable material

VIEW LATEST PRICE →

Sparco HyperGrip Gloves

Micro-perforated microfiber material
Full-hand gloves
Stretchable, breathable fabric

VIEW LATEST PRICE →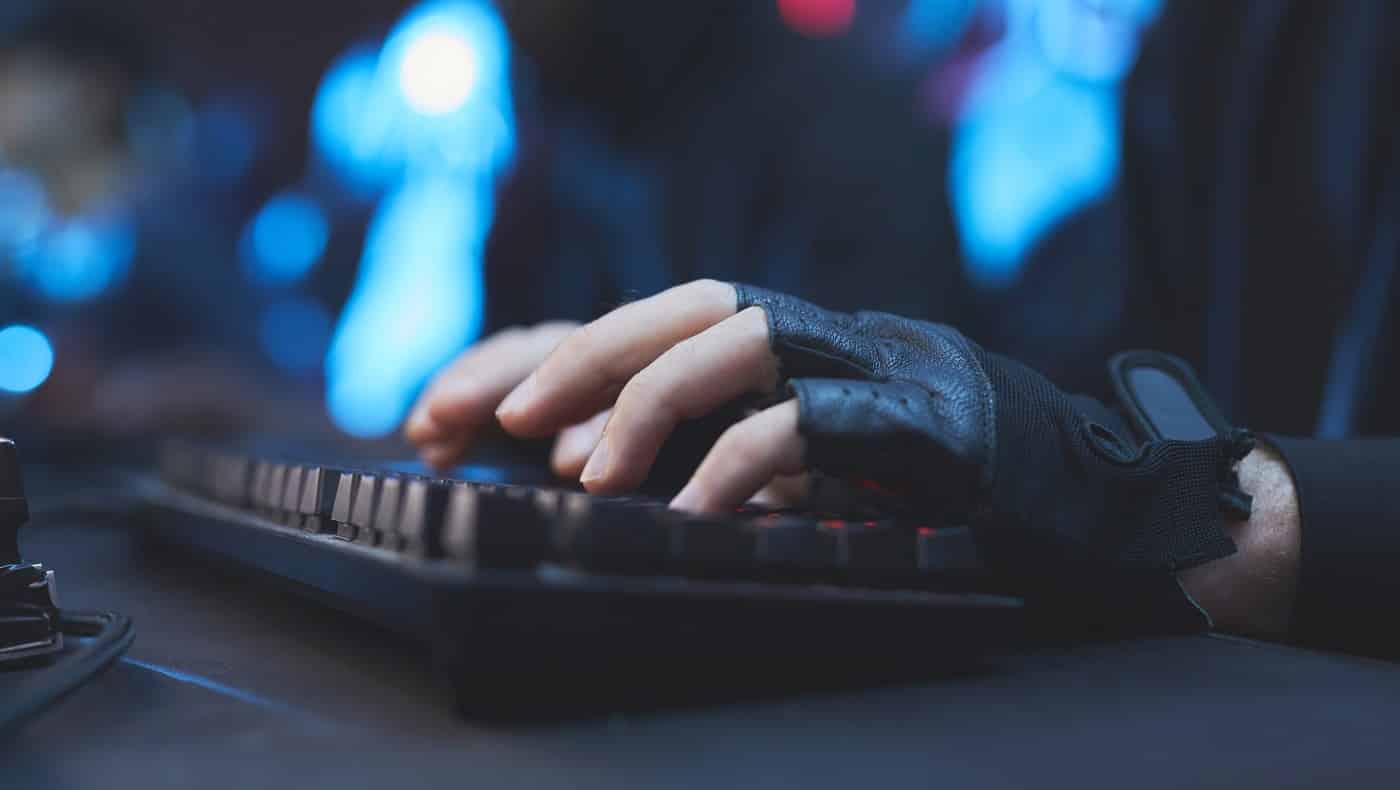 Are you looking for full-palm covering gloves that won't sacrifice finger sensitivity? The Foamy Lizard Gaming Grip Gloves eliminate the issue by doing away with fingertip covers entirely. This enables you to achieve excellent control and contact with the controller, thereby increasing accuracy and gameplay substantially.
Why Did We Like It?
It's not often that you come across full hand gloves that offer a true tactile touch design. The fact of the matter is that most gamers prefer to have direct contact with their fingertips to the console, as it gives them enhanced control. However, covered fingertips can reduce sensitivity and make the gaming experience less joyful.
Foamy Lizard has solved this issue by removing the fingertip covering entirely. This leaves your fingertips exposed, giving you a true tactical touch experience and greater sensitivity and control. Moreover, the gloves have an extraordinarily comfortable feel and fit like a second skin, instead of coming in the way with their bulk.
Moving on, the hexagonal traction silicone texture on the palm enhances the grip between your controller and hand. If you're worried about a tight fit leading to sweaty palms, don't be. The gloves feature tiny holes that make the material breathable, eliminating sweaty and uncomfortable palms.
What Could've Been Better?
While these gloves provide ultimate support and comfort for your palms, there is virtually no support for your wrists. This can cause long term issues such as wrist soreness, pain, or carpal tunnel syndrome.
Moreover, the area of fabric between the thumb and index finger is slightly slippery.
Pros
Breathable fabric

Uncovered fingertips for greater control

Universally compatible design

Affordable

Excellent anti-sweat material
Cons
No wrist support

The fabric between the thumb and index finger is slightly slippery
Those looking for doctor-developed support gloves might find the Dr. Arthritis Compression Gloves to be an excellent option. Although these gloves were not explicitly developed for gaming, their comfort and support make them a popular choice amongst gamers. Moreover, the included doctor written handbook guides you through tips and exercises to relieve pain and soreness.
Why Did We Like It?
Who said you need dedicated gaming gloves to play well? After extensively testing these medical wrist support gloves, we finally have our verdict – the Dr. Arthritis Compression Gloves are excellent for gaming.
The most important thing to know about them is that they feature a fingerless design that enables you to have direct contact with your console. This gives you enhanced control and stability over movements and mobility, allowing you to game efficiently.
Secondly, the compression gloves are made with a blend of cotton and spandex, making them super comfortable and breathable. This virtually eliminates sweaty palms, enhances air circulation, and provides the right amount of pressure and compression for your comfort.
Furthermore, they are designed to help prevent wrist soreness, aches, carpal tunnel syndrome, arthritis, and many related hand and wrist ailments. The best part is the included doctor written handbook that will guide you through various tips and exercises for your hands.
What Could've Been Better?
In our experience, the compression gloves were just a tad bit bulky and heavy. This might cause difficulties in gaming for some users, especially those looking for very thin, soft gloves that fit like a second skin.
Pros
Excellent pressure and compression

Breathable fabric

Provides support for wrists

Durable and long-lasting material
Next up, we want to introduce you to the NaturaCure Computer Gloves. As the name suggests, these gloves are ideal for those who spend extended hours on the computer for gaming or other repetitive movements. Plus, they are reversible, giving you versatility of use and added functionality.
Why Did We Like It?
First off, these computer gloves are doctor recommended, assuring you of their functionality and comfort. They are made of nylon material, which gives them a soft and comfortable feel. Moreover, they are available in a range of sizes to give you the best fit and comfort for your hands.
Moving on, the soft gel pads under the wrist provide an ergonomic design and fit, giving you added comfort and wrist support. Not just that, the gloves ensure that your wrists are positioned at a 10-degree angle – which is ideal for repetitive computer work and movements like in gaming.
The gloves are lightweight and designed to fit every individual hand. Moreover, the 4-way stretchable fabric is flexible and molds to each gamer's hand and wrist, giving you an ideal fit.
Lastly, the fingerless design enables you to have direct contact with the controllers. This gives you additional control over the console, enhancing mobility and movement for gaming.
What Could've Been Better?
We noticed that the gel mold design on the palm is U-shaped, providing padding only on the edges of the palm. However, those looking for complete gel padding may not find these gloves to provide the ideal comfort they require.
 As such, the product is excellent for those with carpal tunnel syndrome but does not provide much relief for cubital tunnel syndrome.
Pros
Reversible design for both hands

Gel pad on the palm for added comfort

Available in a range of sizes

Flexible, stretch material for an optimal fit
Cons
U-shaped gel padding does not cover the entire palm
The best person to know a gamer's needs is another gamer, right? Well, for our next recommendation, we want to introduce you to the Gamer Gloves EPG. These gloves have been made by gamers for gamers, so you can trust this product to take care of your needs.
Why Did We Like It?
The Gamer Gloves EPG is the first gaming gloves that are designed and developed by gamers. Since they are just as passionate about gaming as you are, they have extensively researched to finally innovate the perfect gloves that will enable gamers to improve their gameplay drastically.
Several excellent features make these gaming gloves ideal for heavy gaming. Firstly, the full-hand coverage design provides you with a comfortable and steady grip over your controllers or mouse. Better grip translates to better movements on the screen – which improves your gaming skills.
Next, the fingertips feature tactile grips that improve your toggle response, give you added control over buttons, and enable better mobility. Furthermore, the gloves are designed to be used on PC controls, consoles, mobile devices, and other joysticks.
In case you're worried about sweat and uncomfortable grips, the Van-Tech material has a special sweat-wicking fabric that eliminates sweat and allows you to enjoy extended gaming with utmost comfort.
What Could've Been Better?
Although these gaming gloves are ideal for most users, we noticed there was some extra fabric on the thumb section. Unless you have very long thumbs, you might face the same issue as us where there will be a little excess material hanging from the thumb section.
Unfortunately, this can often come in the way of good gameplay.
Pros
A range of colors and sizes for all gamers

Exo-compression fabric provides comfort and pressure

Breathable, second-skin fabric

Full friction barrier facilitates prolonged play sessions without soreness or blisters
Cons
Extra fabric on the thumb section
Moving onto our next recommendation, we want to talk about the Ironclad Immortals PC Gaming Gloves. This product comes in several sizes ranging from XX-Small to XX-Large, giving you a comfortable fit no matter what your hand size is. Plus, the machine-safe fabric enables you to machine wash them without fear of damaging them.
Sale
Why Did We Like It?
Are you looking to boost your gaming skills while eliminating the barriers of prolonged sessions? Well, the Ironclad Immortals PC Gaming Gloves have been designed to help you be the best gamer on your server.
Designed and developed with top Esport athletes' collaboration, these gloves are ideal for long gaming sessions on your PC or console. Moreover, their fingerless design enables you to have better control and access to each button without barriers.
Another aspect we loved about these gloves was the lower friction mouse slider, giving you smoother gameplay and experience. This feature essentially reduces drag, automatically increasing the time of response and giving you added control over movements on the screen.
Finally, we appreciate the manufacturer's developing this product in a range of sizes so that every gamer can enjoy a perfect fit. The soft fabric and flawless design make these one of the most popular gaming gloves that pro gamers have tested.
What Could've Been Better?
Overall, we love the fit, color, and comfort of these gaming gloves. However, our only gripe with the product was its lack of wrist support.
While the palm padding provided comfort and support for the palm, there is no such support on the wrists, leading to aches, soreness, or carpal tunnel syndrome.
Pros
16-point measurement fit specification

All-round breathable material for optimal sweat resistance

Ergonomic cuff system with hook and loop

Color options
Cons
No adequate wrist support
The next product we want to introduce you to is the Sleekz Gaming Gloves. These gloves have a unique three-finger design that gives you optimal control over your console, joystick, or mouse. Don't worry about your hands slipping or losing grip, as its advanced anti-slip silicone microdot texture gives you an ideal grip.
Why Did We Like It?
Our next recommendation is an innovative gaming glove designed with the help of professional gamers who play for a living. With their judgment and experience, Sleekz has developed a pair of gaming gloves that will provide you with the optimal efficiency, comfort, and control over your games.
One of our favorite aspects of this product is its adjustable wrist zones. This is an excellent feature that enables you to change or adjust the position of the wrist pads, giving you ultimate comfort during prolonged hours of gaming.
Next up, we want to talk about its unique, patented three-finger design. Not only does this give you better access and control over the buttons, but it has been designed with ergonomics and comfort in mind.
Finally, the product comes in three sizes, ideal for gamers of every age. The lightweight, thin and flexible material stretches over time to accommodate your hand shape perfectly.
What Could've Been Better?
Although the gaming gloves come in three sizes, we noticed that they are slightly tight when worn for the first time. However, over time the material stretches slightly and becomes more comfortable for prolonged use.
Pros
Ultra-thin & lightweight material

Strategic designing for optimal gameplay

Advanced microdot array for a better grip

No bagging on the material
Cons
It takes some time to stretch out and accommodate the hands
Do you love racing games but feel your hands losing grip because of sweat? Let us introduce you to the Sparco HyperGrip Gloves – ideal for PC and console gamers who thrive on racing games. These gloves are designed to perform comfortably even after prolonged use on both PC and controllers.
Why Did We Like It?
When it comes to gaming – we believe that the right gloves can make a world of difference to your gameplay and experience. We tested the Sparco HyperGrip Gloves on a PC controller and steering wheel and found that they provided immense comfort and excellent grip.
Moving on to its design, the full-hand glove is designed to cover your entire palm, fingers, and back of the hand, fitting almost like a second skin. If you're worried about heat and sweating, don't be. The breathable fabric is micro-perforated, which enables optimal ventilation and eliminates sweating.
Furthermore, the material is extremely flexible and stretches to accommodate most hands. That being said, the product is available in one size only (small), which might not be comfortable for larger hands.
Finally, the index finger and thumb feature touch-screen sensitive tips that are ultra-sensitive, giving you full control over your screen and its buttons. With these gloves, you will never miss a crucial moment because of their thickness or bulkiness.
What Could've Been Better?
While we loved several aspects of these gloves, there is one thing we want to mention. These gloves are available in one size only, which is the small size. Although the material is very flexible and stretchable, it may be a tight fit for some users with large hands.
Pros
Foam padded palms

Well-ventilated fabric

Long-lasting

Removable fingertips
Cons
Only available in one size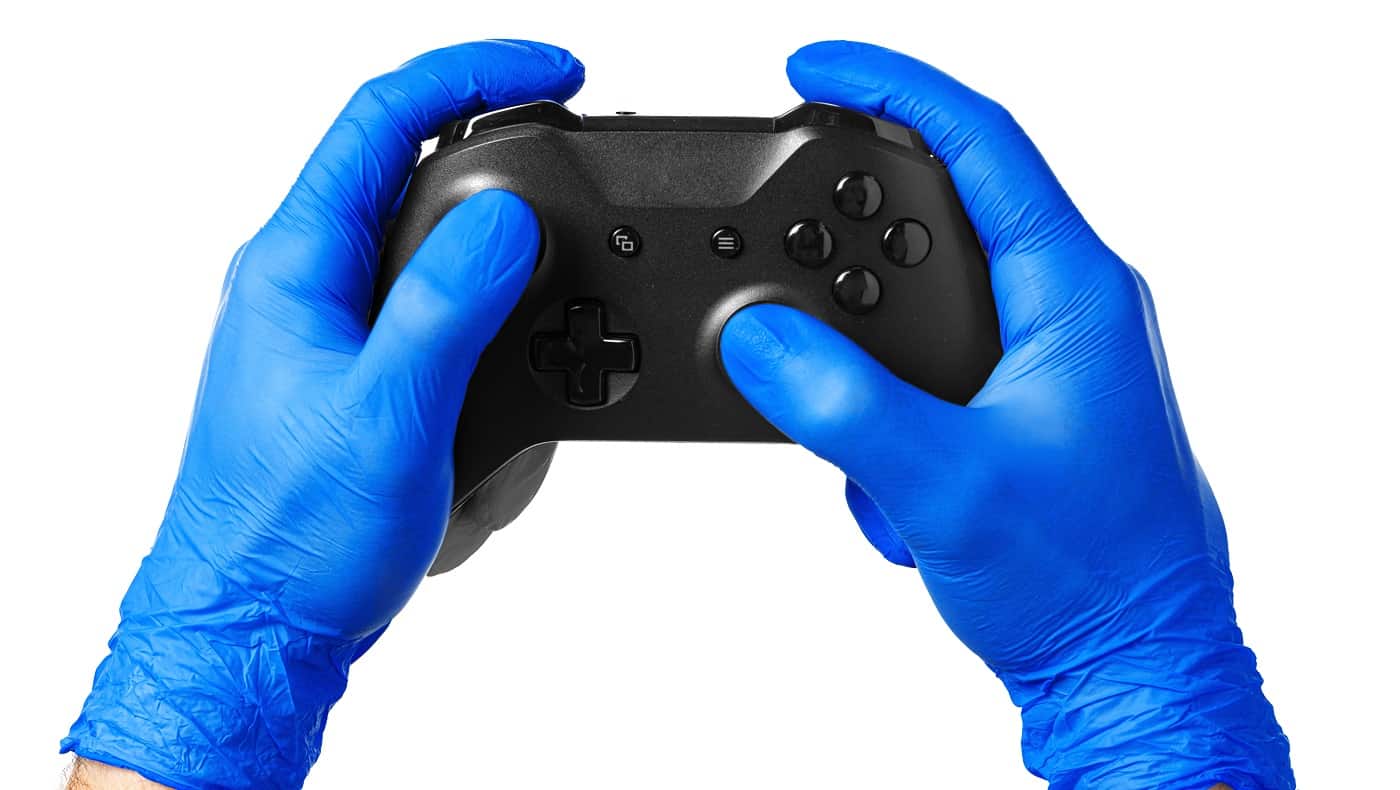 Gaming Gloves Buyer's Guide
Now that you know about our top picks of gaming gloves this year, it'll get easier to improve your gameplay soon. However, before we end our guide, we have a couple of things we want to discuss with you.
Finding the right gaming gloves can be difficult, especially when there are so many products on the market. However, the right gloves can entirely transform your gaming experience and make you a pro-level player in no time.
If you're confused with so many choices, don't worry. Let us tell you about a few essential factors you must consider when purchasing the best gaming gloves.
Design & Fit
When it comes to gaming gloves, their design and fit is everything. While some gamers prefer an open finger design, others might be more comfortable with a full-hand one. This is entirely personal, so make a choice based on your experience rather than other gamers' reviews.
In our opinion, opting for full-hand gaming gloves can be an excellent way to optimize your gameplay if you use a steering wheel or joystick for gaming. However, if you use a mobile screen, iPad, or controllers with physical buttons and tactile touch, opting for an open finger design may be best.
This is because the open fingertip design gives you more control over the buttons, thereby enhancing your experience and expertise. However, if sweaty fingers are an issue, consider opting for full-hand gloves with tactile touch or sensitive tips.
Material
The material of gaming gloves can be the difference between a slippery and comfortable grip. It is best to opt for materials that have pockets or are textured, as this will enhance your grip and comfort during prolonged hours of gameplay.
However, keep in mind that the material you choose should be perforated or breathable. Without this, you may end up with overheated, sweaty palms and fingers, which can get very uncomfortable and unpleasant while gaming.
The Type Of Gaming
It would be wrong to assume that all gaming gloves are the same. In reality, different gloves are designed with different needs and functionalities in mind.
Depending on the type of gaming you indulge in, you will have a choice of products to look into. The gaming gloves that are most compatible with PC gaming will differ from those best suited for mobile devices or console controllers.
It is best to consider the kind of gaming you engage in before choosing a certain product.
Padding & Insulation
If you are worried about wrist soreness, aches, blisters, or other conditions like carpal tunnel syndrome, you might be better off with padded gaming gloves. These gloves are designed to provide wrist support that will prevent pains, aches, and cramps that accompany long, intensive hours of gaming.
However, if you already suffer from any of these issues, you might want to consider opting for medical or doctor recommended gloves. These may not be specifically made for gaming but can be used for the same. Moreover, they provide support and comfort, eliminating most pains and wrist conditions.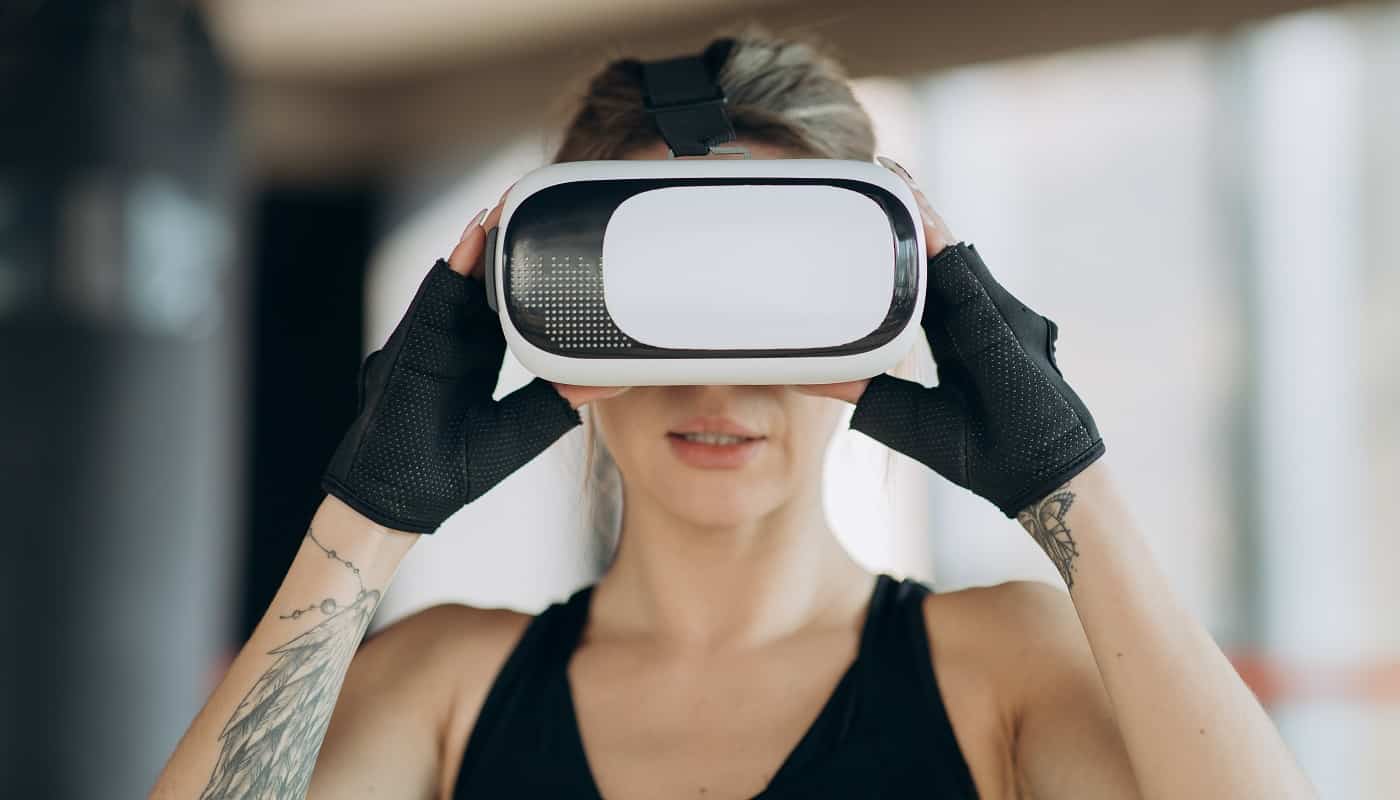 Verdict
We are finally at the end of our guide, and we hope you found the right gaming gloves for your needs.
However, before we sign off, give us another moment to tell you about our findings. The best overall gloves for gaming were the Foamy Lizard Gaming Grip Gloves that provide comfort, support, and a fingerless design.
Those looking for advanced wrist support may prefer the Dr. Arthritis Compression Gloves. Finally, we also loved the Ironclad Immortals PC Gaming Gloves because of their array of bright, colorful options and excellent material.
Let us know which gaming gloves you have been using or which ones you would like to buy next. Leave a comment below and come back soon for more guides.
Until then, happy gaming!
Related Articles