Bring a proper three-course meal to the table and surprise your family members with the help of a brilliant Frigidaire stove.
Frigidaire has the power to completely transform your cooking experience. No longer will you be slogging for long hours in front of your stoves. With multiple burners and an oven to boast of, it will take care of all your cooking needs with utmost ease.
It offers some of the best models with varied specifications, keeping in mind the different needs of families. We have curated a list of the 11 best devices which differ based on size, capacity, and other specifications.
With detailed, unbiased reviews of each product, you will get a clear understanding of which one best suits your kitchen. And we have also included a buyer's guide to help in your decision-making process.
So, without further ado, let us dig in!
Top Frigidaire Stove Reviews
IMAGE
PRODUCT
DETAILS

Our Top Pick

Our Top Pick

Gallery Series FGGS3065PF 30" Slide-In Gas Range

4 sealed burners
Auto shut off feature
4.5 cu. ft. true convection oven

VIEW LATEST PRICE →

2-Piece Stainless Steel Kitchen Package FFIF3054TS

Induction range with 5 Elements
Microwave with 1.6 cu. Ft.
2-speed ventilation

VIEW LATEST PRICE →

FFEF3054TD 30 Inch Freestanding Electric Range

5.3 Cu. Ft. Capacity
5 burners
Features hot surface indicator light

VIEW LATEST PRICE →

FFGF3016TW 30" Freestanding Gas Range

4.2 cubic feet capacity
2 oven racks backguard broil
4 sealed gas burners

VIEW LATEST PRICE →

FGEF3059TF Gallery 30 Inch Freestanding Electric Range

Smudge-proof stainless steel body
5.7 Cu. Ft. Capacity
SpaceWise Triple Expandable Element

VIEW LATEST PRICE →

FFEF3054TS 30 Inch Electric Freestanding Range

Capacity of 5.3 cu. Feet
Even Baking Technology
5 elements ranging from 6 to 12 inches

VIEW LATEST PRICE →

FFES3025PS30" Electric Slide-In Smoothtop Range

4 heating elements
4.6 cubic feet oven space

VIEW LATEST PRICE →

FPGF3077QF Professional 30" Freestanding Gas Range

5.6 Cu. Ft. capacity of the oven
5 sealed burners
PowerPlus temperature probe

VIEW LATEST PRICE →

FGES3065PF Gallery 30" Smoothtop Range

5 heating elements
Steam self-cleaning option
4.6 cu. Ft. True Convection Oven

VIEW LATEST PRICE →

FFGF3047LS 30" Wide Freestanding Gas Range

4.2 cu. Ft. capacity oven
Vari-Broil hi/low baking system
Matte black finish

VIEW LATEST PRICE →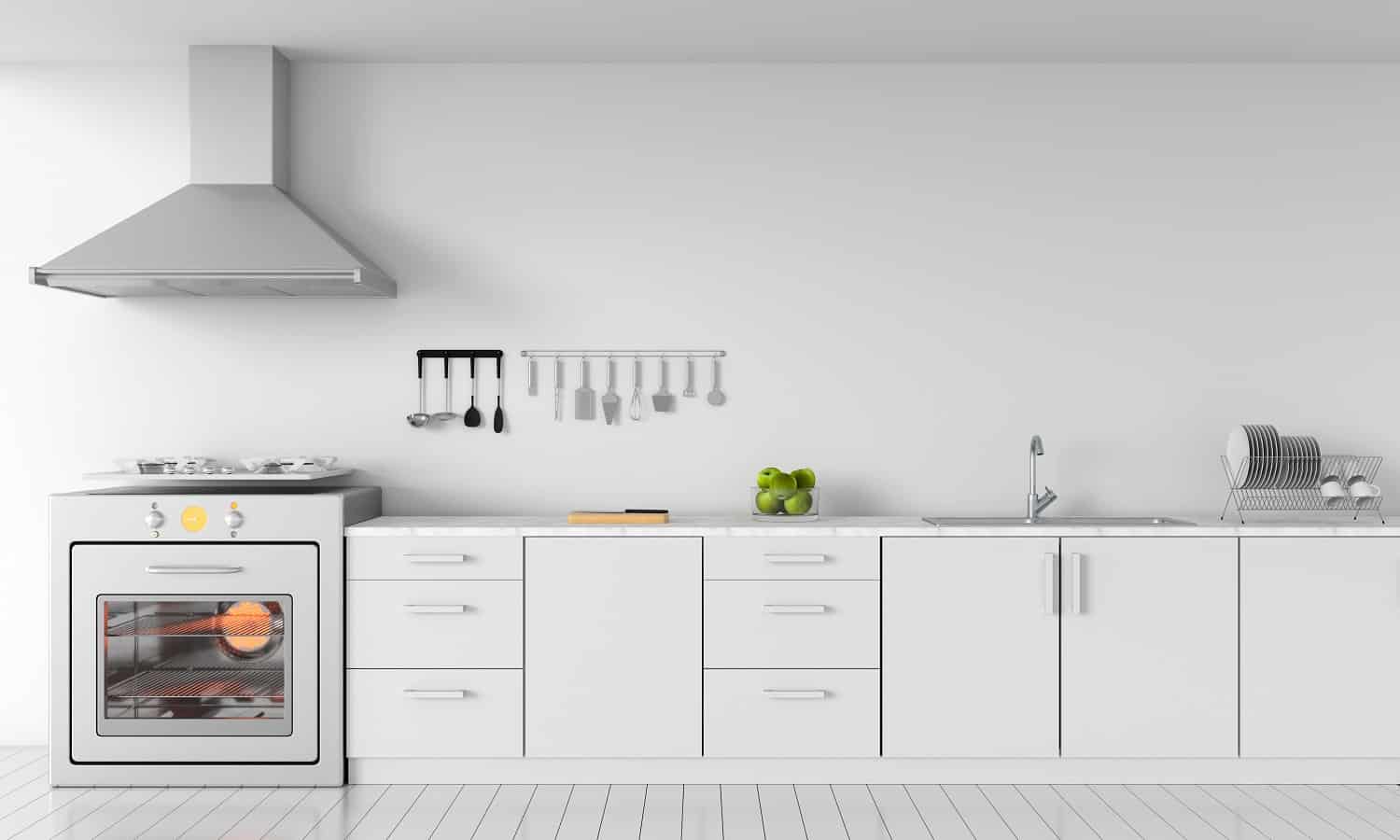 The Gallery Series FGGS3065PF 30″ Slide-In Stove is one of the best options we found with a large cooking capacity to ensure you can cook more food at once. It is also known for its fast roasting capability, making it stand out among the rest.
Why Did We Like It?
First of all, the vast space of 4.2 cubic feet and 4 sealed burners ensures that you can easily cook in 4 big pans. We found that with some products, you could only manage to place two small and two big pots in total, but this one gave us much more space.
To add on, the unit is not only big but also energy efficient. This has an auto-shutoff feature, which will automatically switch off the stove. Also, it preheats very quickly, and within 6 minutes, you can put in your food to cook.
Not only this, but the product also has a smudge-proof stainless steel body. It boasts of a protective coating that prevents it from damage due to heat as well as daily wear and tear.
So, whether you are looking to cook for the whole family or a party, with a heat capacity of 15,000 BTU and 17000 BTU, you will be able to get it done quickly.
What Could've Been Better?
We did observe that the fan is quite loud. This is very distracting and may lead to excess sound in the kitchen. Also, the fan keeps whirring for sometime after the device has been switched off. But again, this is not a dealbreaker, and we would recommend this to everyone.
Pros
Preheats quickly

Protective coating for safety

Heat capacity of 15,000-17,000 BTU

Smudge-proof stainless steel
What if we tell you that you can grill food in an oven with multiple settings while cooking the other parts of the meal at one time in one device? Yes, you heard that right! Let the inner chef in you explore while you have an induction range along with an over-the-range microwave to work with.
Why Did We Like It?
First things first, we loved the fact that there are 5 burners with varying heat capacity. This allowed us to boil quickly on high heat on one end while slow cooking on another at the same time. If you are simply looking to boil your food, use the burner with low BTU.
What appealed to us the most was the control panel. We got a clear LCD panel, which made it very easy to control the oven. You can set the temperature and change it according to your needs with the help of this.
To top it all, the product is pretty sturdy. There are steel racks inside, which seem to be very strong and durable. Also, the outside has a stainless steel finish, which is resistant to scratches.
Additionally, the microwave comes with a multi-stage cooking option to make it more convenient for you. With a 1.6 cubic feet capacity, you will be able to easily heat ample quantities of food in the microwave.
What Could've Been Better?
The oven windows could be considerably improved. They are not as wide as most of their counterparts, and we were slightly disappointed to find this disparity among different Frigidaire models. Others are mostly end-to-end and thus, they look pretty big while this one has an average size.
Pros
Presence of auto-size pan detection

Easy to clean

Stainless steel finish

Control panel is LCD lit
Cons
Oven windows could be bigger
Next up is an excellent stove with extra large windows to provide easy viewing. The FFEF3054TD 30 Inch Freestanding Electric Stove is a massive option with ample space and a hoard of features. If you have a large family, this is probably the one to go for.
Why Did We Like It?
Frigidaire stoves are known for their extra safety measures. This one too has auto shut off attributes like its peers, which turns it off after 12 hours of usage. So, you need not worry about it being overheated. Also, it cleans itself after intervals, thereby adding to your convenience.
Coming to the capacity, this unit features a 5.3 cubic feet area to cook with 5 burners. You can prepare all the courses together; such is the space. The center burner boasts of 9500 BTU, and the others have a capacity of 17000 BTU. Again, this will allow you to always achieve the required temperature.
Additionally, the product features matte black continuous grates. These grates allow you to move pans easily without having to lift them. This is a benefit, especially if the cooking vessel is very hot.
What Could've Been Better?
While the features are pretty impressive, it comes with a higher price tag. We would say the product is worth its salt, and if you have bigger cooking needs, this is a great choice to make. So, if it is possible for you to spend a tad bit more, do it without a second thought.
Pros
Known to be self-cleaning

Comes with storage drawers

Lets you toggle between 400-500 degree Fahrenheit

Matte black continuous grates
Next up is a product known for its enhanced controls. The FFGF3016TW 30″ Freestanding Gas Range features pilotless electronic ignition, 12-hour oven shut off, and a temperature display, to name a few. Cooking will not be such a tough job anymore, thanks to these attributes .
Why Did We Like It?
For starters, we loved the 4.2 cubic feet capacity of the top stove. It has 4 sealed gas burners and provides a lot of space for you to cook entire meals at one go.
Along with this feature comes removable grates. These grates provide support for pans while cooking and can be taken off easily for cleaning purposes.
There are additional Express-Select controls, which will let you warm meals before eating without overheating it. If you are not into cooking or you do not have the time to stand and watch over the food, it is best to use these controls and let the oven do the rest.
Besides this, the large window here proved to be very beneficial. Not only did it help in viewing the food inside easily, but it also made sure that you did not have to open the door every time. This prevented heat from escaping and the food could be cooked fast and in an even manner.
What Could've Been Better?
Compared to its peers, the oven here has lesser capacity. It only has 2 racks, which means you would not be able to cook for a large family at once. If you use the oven to heat a large amount of food, it would have to be done in batches.
Pros
Low simmer function works well

Painted to give a stainless steel finish

One-touch self-clean

Covered by a 1-year warranty
Cons
Has a smaller oven capacity
Finally, the 11th product on this list is the FGEF3059TF Gallery 30 Inch Freestanding Electric Range. It has a sleek, beautiful body to boast of along with 5 burners, which would take care of all your cooking needs.
Why Did We Like It?
The first thing that needs to be mentioned is how big the capacity is. With 5.7 cubic feet of space, you need not worry before any parties at home.
Also, impress your guests with the rich stainless steel finish of the body. It is very attractive and comes in a color combination of black and steel. The stovetop is also very well designed and flaunts a minimalist look.
Furthermore, the one-touch self-clean properties ensure that you do not need to slog over it and clean. It will do it itself with the touch of a button.
Other than this, it also has a number of buttons with multiple cooking functions that you can access on the touch control panel.
What Could've Been Better?
The only problem we had was with the touchscreen. It worked fine for a few months and then broke down all of a sudden. Now, the problem was till we could replace it, every time we tried cooking on it, the timer would keep beeping. Also, the replacement parts are expensive.
Pros
Preheats quickly

One touch self-clean properties

Can keep food warm

Multi-cooking options
Cons
The touch screen broke in a few months
Getting a reasonably priced gadget with all the characteristics you are looking for is a tough job, to say the least! But with the FFEF3054TS 30 Inch Electric Freestanding Range, you can rest assured that you will be getting all the bells and whistles at an affordable price.
Sale
Why Did We Like It?
Though the price may be reasonable, this unit will add on to the aesthetic of your kitchen. It is designed to look premium, and with a polished stainless steel finish, it will make a mark.
Along with it, the bottom drawer is a great addition. It will give you ample space to keep all your essentials nearby. You do not have to hunt around the kitchen anymore because of the convenience offered.
Additionally, there are 5 elements that vary in size between 6 to 12 inches enabling you to cook in vessels of various sizes. Cook your custard on one stove and let it simmer slowly while you make dinner on a larger one at higher power.
To cook efficiently, the device uses electrical power, and you would not need batteries at any point. Just connect it to a power source, and you are good to go.
What Could've Been Better?
There is only one issue here. Since the cooktop is electrical, you can only use utensils, which are induction compatible. So, you will have to either buy new utensils or see if the ones you have are compatible or not. This is not really a drawback but make a note of it before purchasing.
Pros
Auto keep warm option

Large viewing window for convenience

Smudge-Proof stainless steel finish

Electrically powered with no need for batteries
Cons
Only induction compatible cookware allowed
Have a holiday gathering coming up? It is time for you to enjoy as well as make your guests happy with a delicious meal, thanks to the FFES3025PS30″ Electric Slide-In Range. With a large cooking capacity and a beautifully designed body, this will surely impress.
Why Did We Like It?
We will begin with the 4 heating elements which are sized differently so as to accommodate pots and pans of all sizes. They range from 6″, 7″, 9″ to 12 inches. We liked this variation as otherwise, it is very difficult to work with smaller pans. Here, you can easily put a small utensil on the 6-inch stove.
Another essential feature here is the delay start function and the cook timer. The delay start ensures that you can put in your food and schedule the start time.
It works well if you are leaving home for some task, and before leaving, you put the food in the oven and set a time. It will start cooking accordingly, and you can return back home to a hot meal.
Lastly, there is also a wide drawer below where you can store the essentials. Keep your oven mitts here, and you will never misplace them.
What Could've Been Better?
We felt that the installation process could be easier. If this is your first Frigidaire gadget, it is best to take help from professionals to install it. Otherwise, you could check installation videos and then get other family members to help you out.
Pros
Cooking timer included

Convenient drawer option for easy storage

Has a delay start option

Wide oven window
Cons
Difficult installation process
Next up is an oven that has a remarkable capacity to boast of. The FPGF3077QF Professional Freestanding Gas Range has been made in the USA itself and is designed to stand out. It has a number of ready-select controls to make it easier for you to cook. Read on to find out about them!
Why Did We Like It?
First of all, the capacity is big enough for you to cook ample amounts of food at one time. The product comes with an electric kitchen timer too, which will take control of the cooking even while doing something else. We did not need to keep standing in front of the stove for long.
Also, the burners have a temperature range of 5000 and 18000 BTU allowing you to keep shifting between high and low temperatures while cooking. With 5 burners, cooking dinner would not take too long anymore.
Furthermore, the oven has a beautiful big window, which is color-coordinated with the rest of its body. The play with dark and light colors make it look authentic and will fit right in with any kind of kitchen decor. The window also lets you view the food clearly owing to its massive size.
What Could've Been Better?
Unlike all the products listed above, which can help self clean, this one does not come with the same attribute. You will need to take the racks out and clean. Also, the burners need to be cleaned periodically too. This may be a little more time consuming than working with other devices by Frigidaire.
Pros
Temperature range between 5000 to 18000 BTU

2 racks

Has a low simmer burner

Equipped with an electrical kitchen timer
At the ninth position, we have the FGES3065PF Gallery 30″ Smoothtop Range. If the freestanding range is not your cup of tea and you are looking for a product with front-mounted controls, this is the one to go with. It boasts of a sleek body with knobs lined up perfectly.
Why Did We Like It?
We think that the steam cleaning option truly stands out. It cleans the interiors of the oven with steam making sure no dirt remains. We did not have to do it manually every week, and this turned out to be saving a lot of time. Also, while steam cleaning, the oven also gets preheated, and you can cook after that easily, so time the cleaning process accordingly.
Another feature that caught our attention is the warming zone. Often we cook earlier and just want to keep the food warm for some time. This allowed us to do so with ease.
The timer also stands out for the convenience it provides. You can set the timer and go about your daily routine without having to check constantly. Recipe books usually give you an exact measurement of time and using it, get cooking without sweating about it.
What Could've Been Better?
We found that after a few months, the corners of the control panel began chipping away. This caused a lot of distress, and we tried to get the part replaced, which the customer service agreed, but it came at a cost. It is best if you can live with it rather than paying more than 200 dollars in getting it replaced.
Pros
Has a warming zone

Resistance to fingerprints

Clear and large viewing window

One touch button for the timer
Cons
Control panel chipping at the corners
With a large oven capacity, the FFGF3047LS 30″ Wide Freestanding Gas Range can hold your meals easily. This is known for its space capacity and a heavy-duty body. It is time to impress your family with a grand spread every weekend without having to toil for hours.
Why Did We Like It?
There are two 9,500 BTU burners and one 12,000 BTU burners. Along with it is a burner dedicated to low heat cooking with a 5000 BTU capacity. It served us really well every time we wanted to simmer. This low simmer burner comes with specific controls that help you in cooking at low and high temperatures.
Along with this, we loved the Even Baking technology. Baking is already a tough job, and if the oven messes it up after you spend hours making the batter, it would be really disappointing. But this one is known to bake evenly and quickly.
Also, the drawer below the oven can be used for broiling as well as storing. You will be able to store trays, pans, and pots easily along with ladles and stirrers.
The burners, on the other hand, have continuous grates that are very sturdy, and you can move hot pans and pots over it easily.
What Could've Been Better?
The one issue we faced with this is that every time the oven is running for more than an hour at high temperatures, the body tends to heat up a lot. We feared that the body was getting overheated and switched off the oven for a while. The temperature reduced immediately, but this was a slight hindrance.
Pros
Ready-Select controls

Broil and serve drawer

Self-cleaning oven feature

Long-lasting continuous cast-iron grates
Cons
The body tends to heat up
Made of black porcelain, this is one of the most attractive products in this list. The FGGF3059TF Gallery Series Freestanding Gas Range is an excellent product known for its authenticity and capacity. It boasts of 5 elements and a host of other exceptional features.
Why Did We Like It?
Are you a cooking enthusiast who loves to try out new recipes? With 5 burners, this product will give you ample space to try out different recipes easily. We loved how efficiently we could cook up a whole meal for our family at once. 
Similar to other products above, this one too comes with a self-clean feature wherein it will take care of cleaning by itself. You do not have to spend time looking after it. All you need to do is touch a button, and it will work on its own.
The pinnacle of its beauty is the compact structure of this unit. It has dimensions of 30 inches x 30 inches x 12 inches, which fits perfectly into most kitchens. Not only will it fit in well because of its size, but the painted exterior also adds to the vibe of a kitchen.
What Could've Been Better?
We found that the knobs kept getting heated up when we worked at higher temperatures. This is a problem since it became difficult to touch them and we had to wear gloves or touch it with a cloth. Also, it is pretty heavy and weighs 190 pounds. So, buy it if you do not plan to move it around a lot.
Pros
Easy-to-use controls for a better experience

Painted exterior to give it a stainless steel finish

Measures 30 x 30 inches

Made for long term use

Looks authentic
Cons
Knobs get heated up

Heavy at 190 pounds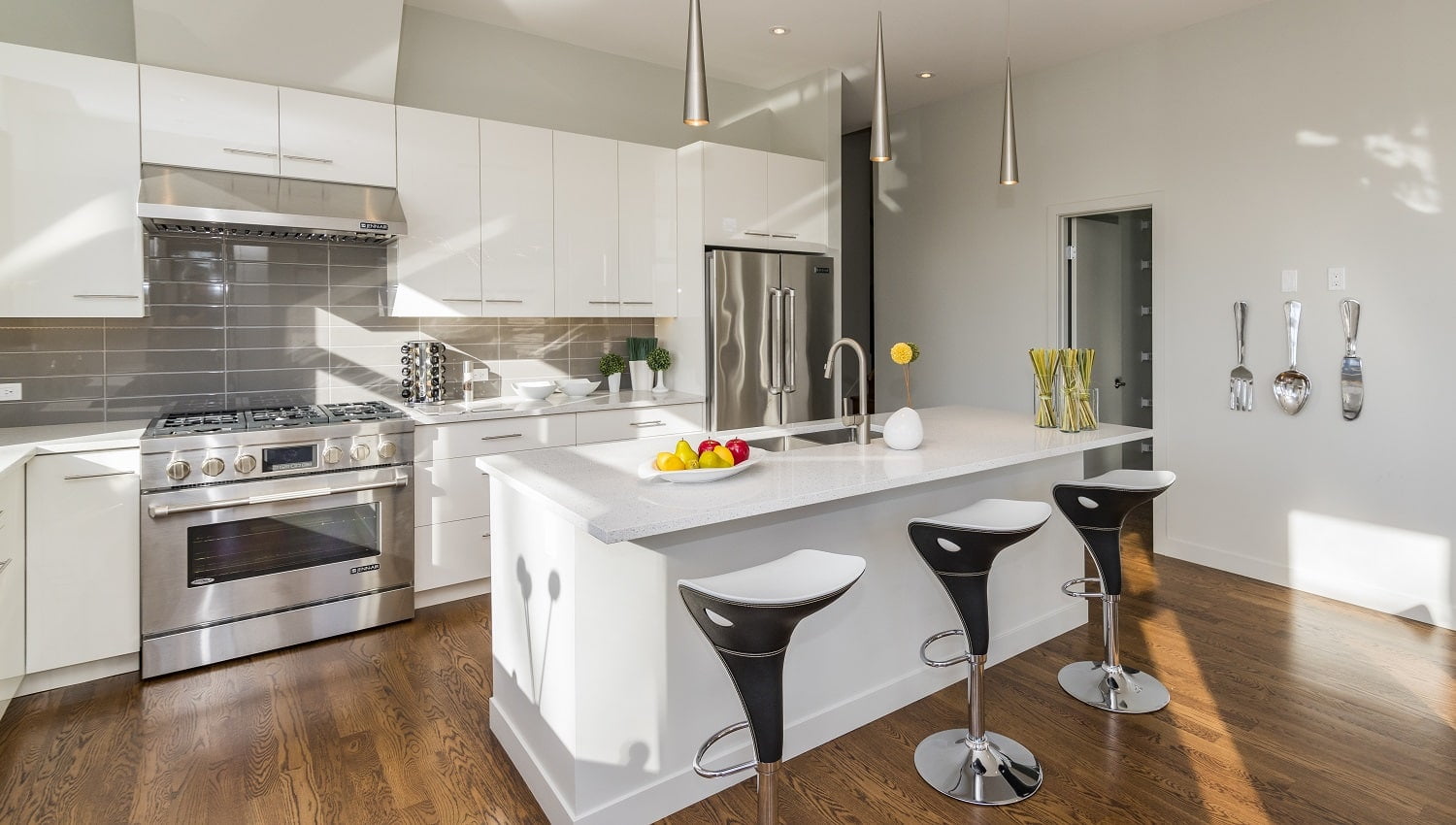 Frigidaire Stove Buyer's Guide
Now that you know about the best options in the market, it is time to pick one which works best for you. The most expensive option does not guarantee a smooth experience. So, make a note of the following points and make an informed decision.
Number of burners
How many people do you intend to cook for? This is one of the major considerations while buying a stove. If you have a large family to cater to, go for a stove with 5 or 6 burners to provide you with maximum efficiency. You would be able to cook a number of items together in less time .
On the other hand, if you have a smaller family, four burners should suffice. It will ensure you cook all the courses at once. Also, it would become difficult to fit in a large stove inside a kitchen with limited space.
Self-cleaning options
One major feature that you should not overlook is if the machine self cleans. Now, most Frigidaire stoves come with an option that allows them to clean themselves with the touch of a button. Either it uses steam to do so, which is an odor-free and chemical-free option, or it quickly cleans it in less than 2 hours.
But there are exceptions where you have to do the cleaning manually. This would be time-consuming, and you can get a gadget with this attribute at the same price. Also, manually cleaning the oven's interiors takes a lot of effort as there are many nooks and corners. So, watch out for this attribute.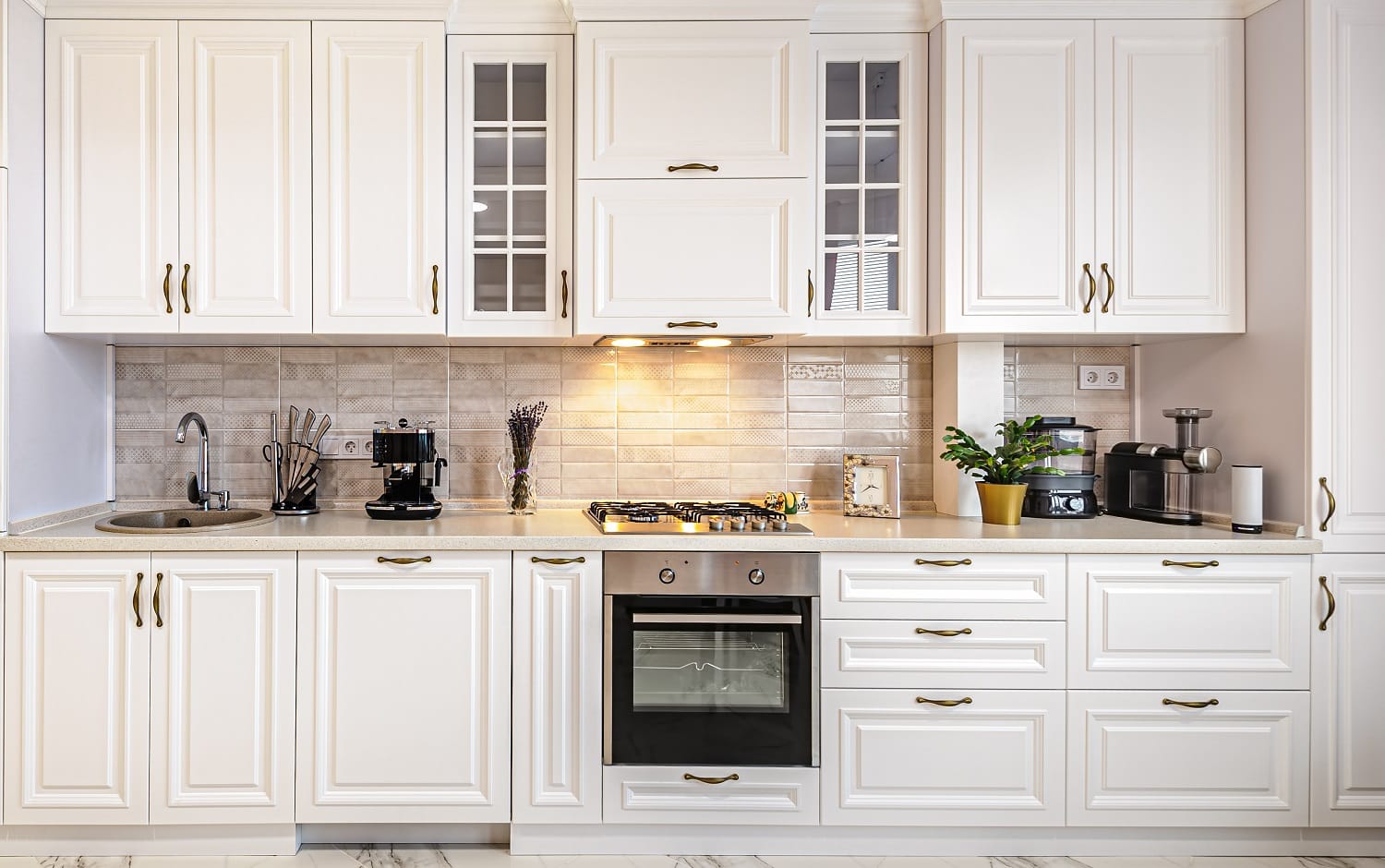 Verdict
We chose Frigidaire for its large capacity ovens and cooktops, which are made to be durable. This is one of those companies which actually brought about a change in how most people cook. Now, that we can cook up to five dishes at once, it is safe to say that cooking has truly changed for the better.
Moving on, we will tell you about our favorites. We found the Gallery Series FGGS3065PF 30″ Slide-In Gas Range to be the best of this lot. With a top-notch design and large capacity, this 4 burner stove made life in the kitchen a lot easier.
If you want a bigger stove, the 2-Piece Stainless Steel Kitchen Package FFIF3054TSwill suit you perfectly. It comes with 5 burners and will give you more space to cook as well as keep food warm.
With this, we will take our leave. You must have already decided on one by now, so, go ahead and buy it.
Happy cooking!
Related Articles
13 Best Small & Compact Microwave 
Waring Pro ICT400 Double Induction Cooktop [Reviewed]
Broil King CSR–3TB Electric Cooktop Reviewed
Legendary Camp Chef Explorer 2 Stove Under the Microscope
Induction Cooktop 101| Consumption, Usage, Voltage, Temperature
7 Best Broan Range Hoods Reviewed [Buyer's Guide]
13 Best Portable Induction Cooktop  [Reviewed & Buyer's Guide]
11 Best Gas Cooktop With Griddle