Creating a single animated strip demands several years of practice and profound knowledge about the art.
Very similar, yet very different from any traditional application of fine art form, digital animation calls for a total understanding and control of the components that form the structure for a motion-concept.
And the only way to perfect your hand at getting the stats and proportions is to practice rigorously out on a quality rig. The perfect rig could help you immensely at getting better and better understanding the specifications of every kind of structure that you're trying to deliver on the screens.
However, telling a good rig from a substandard one could be tricky, and if you ended up with the latter, then it could become a pain in all the wrong places for your animation experience.
And that is why today we're bringing you an extensive compilation of some of the best Maya rigs you can get your hands on right away!
These include literally everything from advanced facial rigs to basic body mechanics ones, as well as various biped, quadruped, and other creature models.
So, stay tuned while we run you down through this real quick!
Best Free Maya Rigs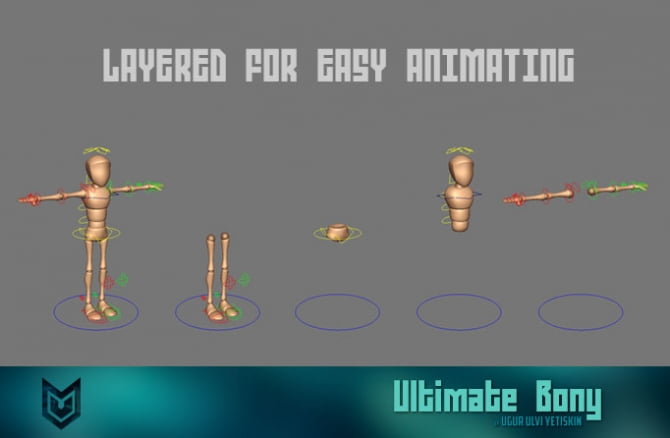 The "Ultimate" Rig Pack, true to its name, comes with literally each and every one of those rigs that you can possibly require to practice basic and advanced body mechanics. You count in all from a basic squash and stretch ball up to a tricky and challenging walk cycle of the biped bony rig: it's all in there!
Incredibly helpful in whichever you want to use them, these rigs are designed for body mechanics. However, they don't include facial control. This is because the aim to help you maintain all of your focus on body movement for your practice.
Additionally, most of these rigs allow different adjustments and customizations, such as, the ball rig comes with various selections which include aspects like a bowling ball or football.
Overall, this is definitely one heck of a set for practicing all kinds of 3D animation, offering tons to choose from!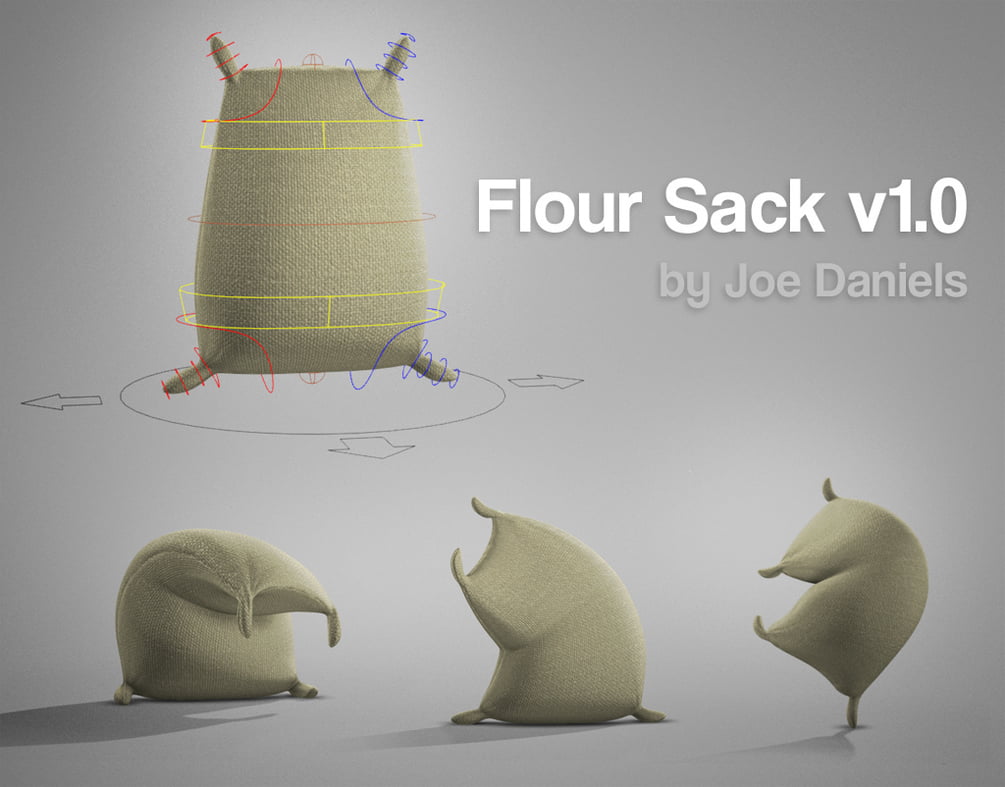 C'mon we all know that animating the effect of "weight" is hands-down one of the most difficult feats to achieve. Depicting weight in motion-picture he requires the extremely delicate balance of perfect timing and spacing that relays the motion on the screen. So, it goes without that animating weight does make your rig experience way more realistic.
All of the legendary animators at Disney have always used flour animation exercises and workbooks to test the mettle of junior animators. This is truly a foolproof way to determine to understand and learn about weight in an animation.
This particular Flour Sack rig created by Joe Daniels provides you with all the benefits of a weight-practice field where you could focus solely on perfecting your weight tactic in animation. The upper part of the sack in this one will hardly have any weight or not at all with the bottom part having the most weight. It provides some great exercise for you to practice realistic motion.
However, this might be of little help when it comes to real-world film, as they don't really have moving flour sacks, but it will nevertheless, help you understand how to bring in motion to an inanimate object. Using flour sacks for this purpose is a commonplace practice.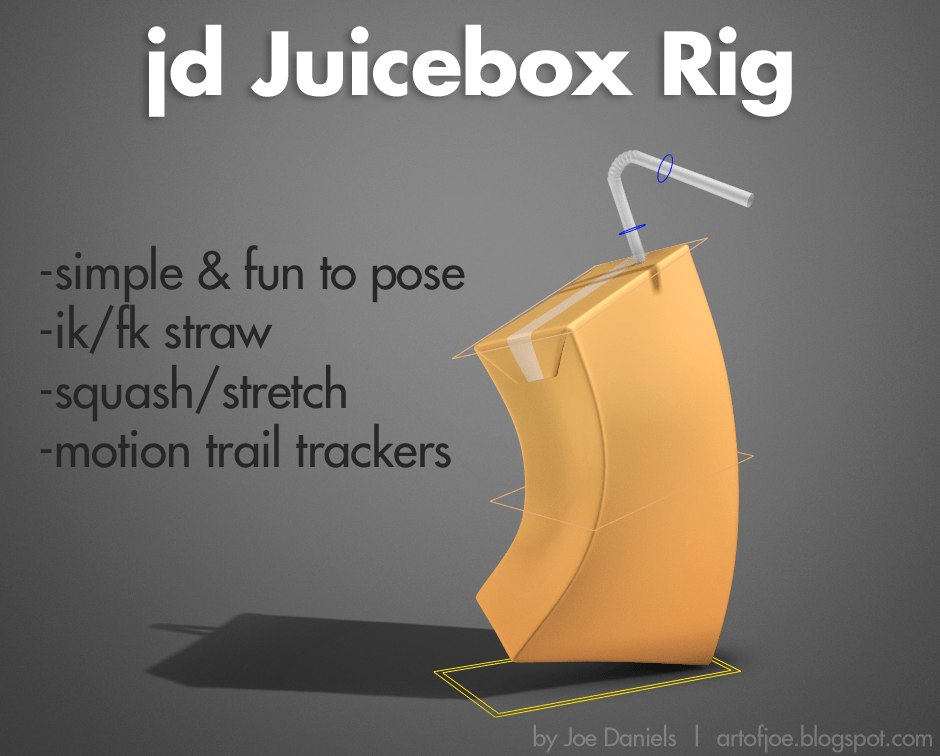 This Juicebox Rig is another fabulous one by Joe Daniels in the inanimate objects department. And the unique thing about it is the straw which is an additional appendage to the main structure. This challenges the animator to bring a certain original appeal and personality to the rig. This could be used as a waving-hand or a nodding-head. You could also look up the walkthrough right here if you want to start with your practice.
Additionally, you could also visit Joe Daniels's Gumroad page where you'd find several rigs created by the artist, including the classic body mechanics one!
To bestow life to our anthro tiger is unquestionably one of the trickiest things to do in the bipedal structure. Anthro Tiger is actually a bipedal rig that consists of switchable or interchangeable IK and FK arms along with breath control and a dynamic tail option. In addition to these, it also features padding props controls that you could work your way as well as controls for pelvic movement.
For working the dynamic tail, you got to enable it by switching the DYN FK feature from 10 to 0 under the COG control. And if you're comfortable using Maya, you'd find it easy to maneuver, even though you'll also get numerous online tutorials for assistance.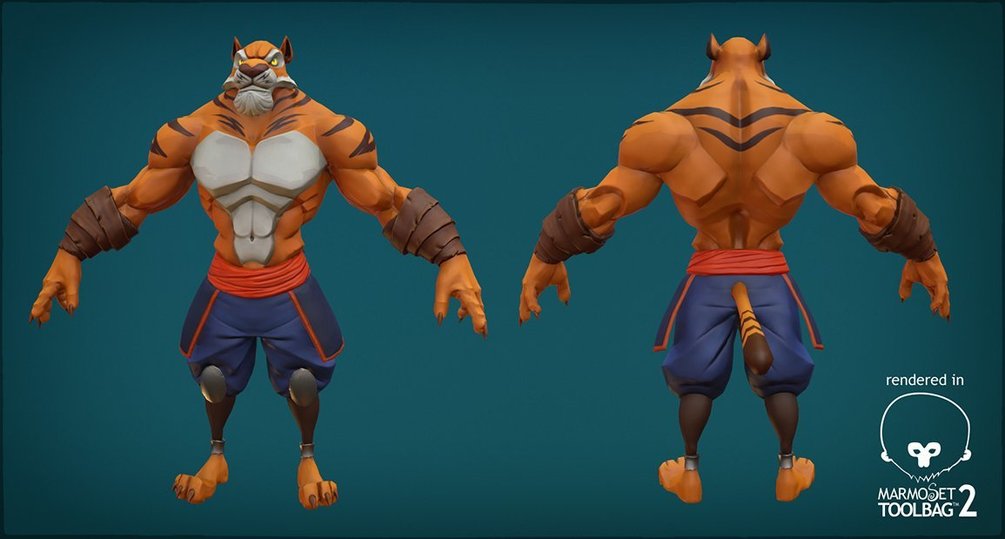 This particular character has been textured and designed using perfect proportions and stats that provide a "polished" vibe to the overall rig.
But, although this one's modeled as a tiger, it doesn't support quadruped locomotion. The rig is appropriate if you're going to for heavy action calisthenics such as the character of Master Tigress in Kung Fu Panda or Tai Lung.
The creator of this rig, Tre Vital, has also released a rig demo video that you should definitely give a worthy watch.
The Wraith is a unique "biped" rig that's designed on the familiar wraith model. The upper body of the character appears to have regular arms and a torso. However, the lower body only consists of central controls that make it look as if it's floating in mid-air. A classic rig to construct ghost-figures on, this rig offers textures by default. It is also comparatively light which will get you real- results.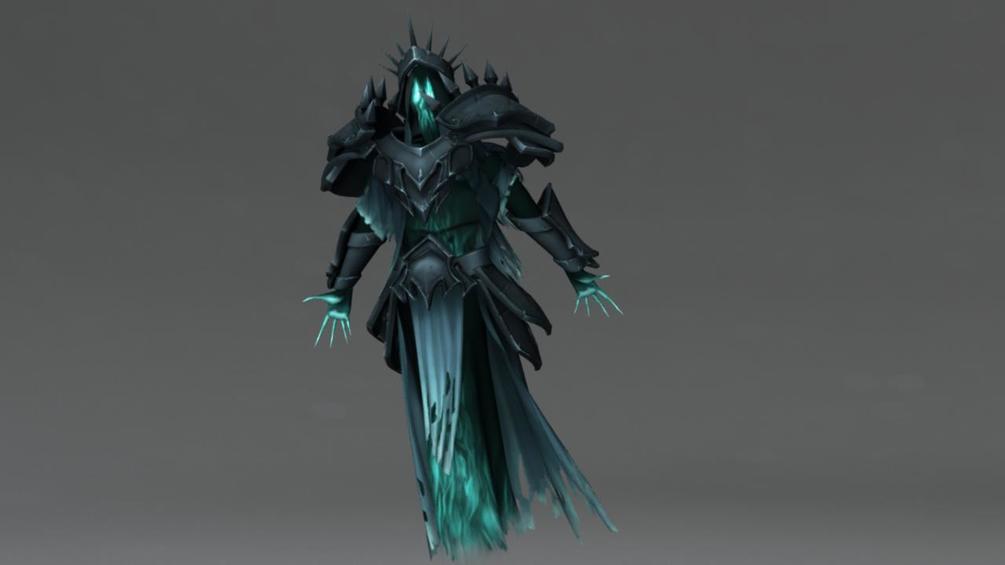 You could easily animate the shoulder armors of the figure separately from its dedicated controls. Under normal circumstances, you would require a switchable FK and IK spine, but, this rig comes with simultaneous hybrid controls.
This provides you with greater flexibility in the process of animating for any scene. The Wraith also gives you the benefits of many options for its fingers. So, you can choose to animate them either by attribute or by using viewport controls.
For those who aren't aware of Argonian's origins, it's a villainous character from the famous Insomniac games: Ratchet and Clank. The rig possesses an asymmetrical design featuring a left hand that acts as claws and a right hand that resembles a mace weapon.
The mace control comes with a set-driven feature of automatic pistons and mechanics that works during the extension of the mace.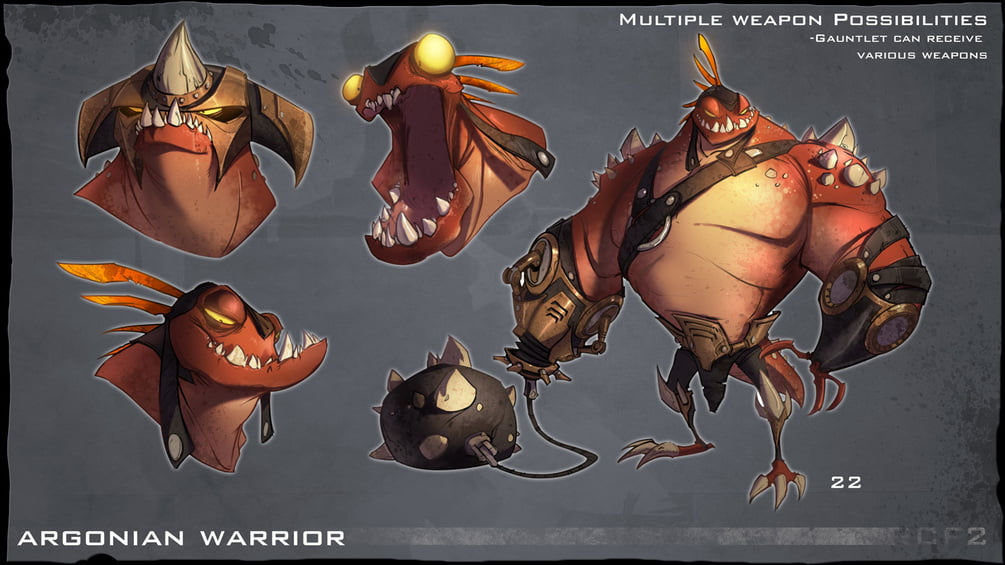 One other awesome aspect about the rig that it allows spot-on deformations even in the absence of any definite corrective blend shapes. This is because of precise mesh topology.
Similar to other rigs created by Tre Vital, this one doesn't come with any sort of facial controls. However, it does have some standard eyes and jaw control. The rig also has an IK tail and hair. You'd be able to catch this rig character play right here.
Fascinated with dragons and looking to know how they create those magnificent beasts? This absolutely awesome dragon rig is going to teach you how!
The Jaemin Dragon rig is made with Advanced Skeleton auto rigger and features numerous IK and FK switches. These switches include controls for a spine, bones, wings, and neck.
The rig is designed intricately with a meticulously detailed texture and several moving parts. All of these brilliant attributes set the rig apart from other conventional ones in a video-game or animation scene.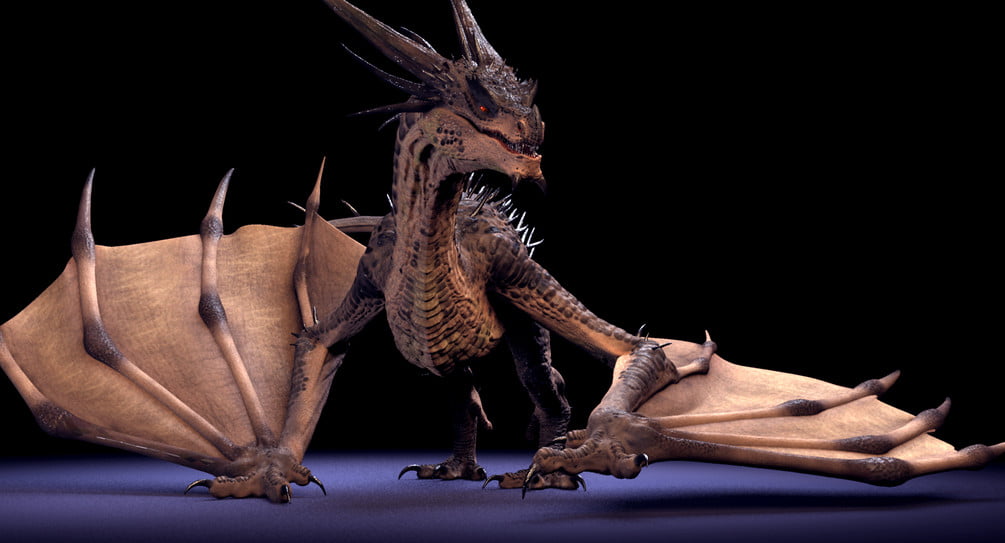 It goes without saying that the dragon is definitely the most complicated structure that you could find on this list. The many appendages such as claws, tails, overhanging scales, etc. challenge the knowledge and skills of any animator set out to bring life to them.
But the real problem is raised by the fact that there are no real-life references to the movement of the creature available. Due to this, most riggers tend to rely on the movements of animals that have similar mechanics such as bats.
You can see the demonstration for this rig right here and to watch the power-play action check out the Forsaken Warriors short film.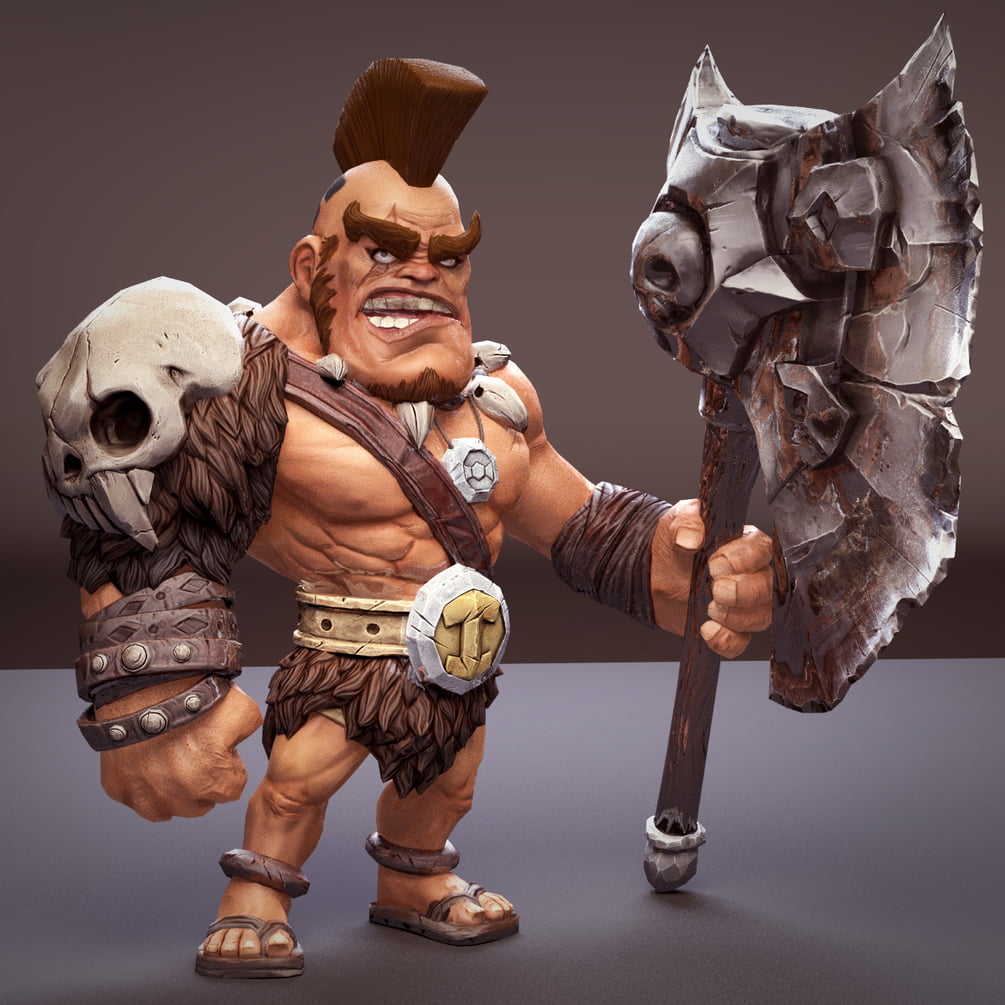 Conan is a biped character rig that features standard controls and dedicated facial controls. The downloaded file comes with a separate axe prop file as well. This could be easily imported and used as a reference when animated.
This is an extremely uncomplicated and straightforward rig that lets you exactly what you have to deal with and how at just a glance.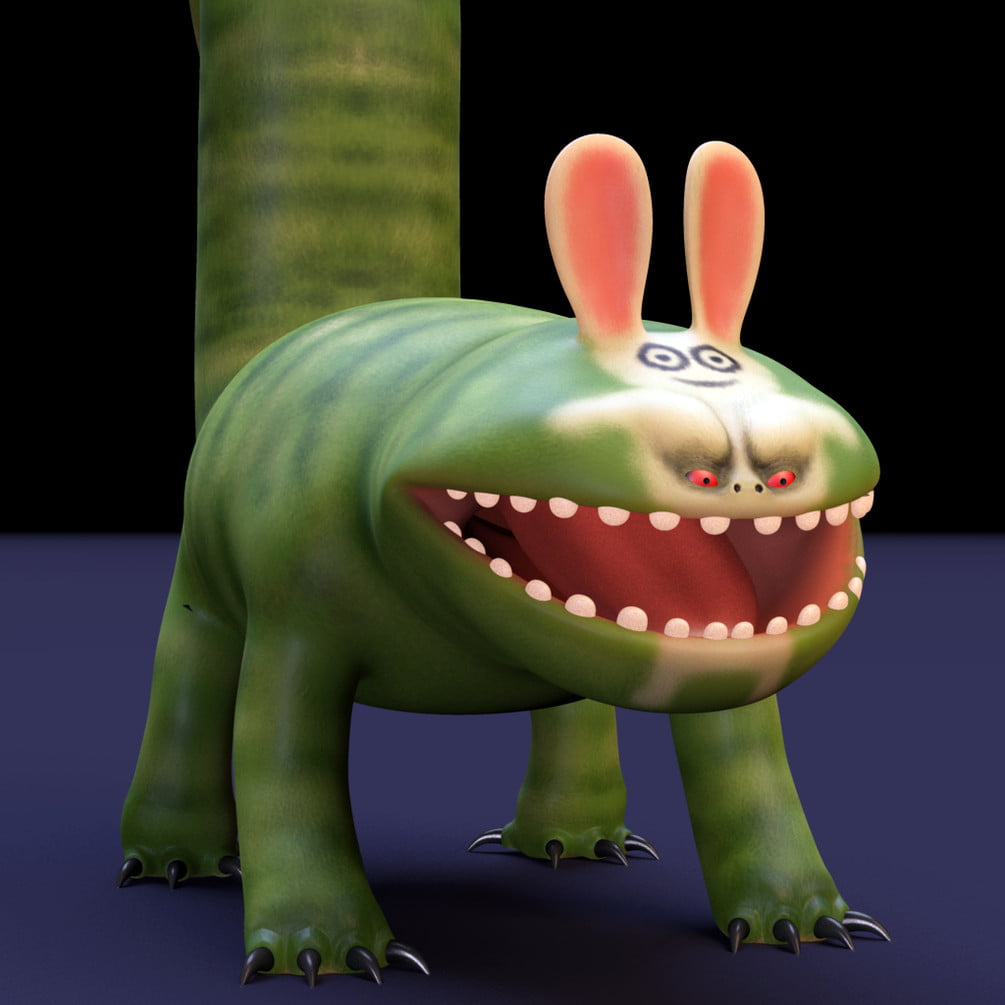 The Bunny Eater is a reptilian quadruped which can be equated in semblance with Toothless from How To Train Your Dragon, without the wings of course.
The Bunny Eater rig comes with default textures; but, it looks rudimentary. The model is, however, UVed well, which allows you to texturize it yourself.
It is rigged with the Advanced Skeleton auto-rigger that features facial controls with primary controls for the general appearance. The secondary controls for expressions include eyes, eyelids, and lips.
The rig features IK and FK switch limbs and a spine.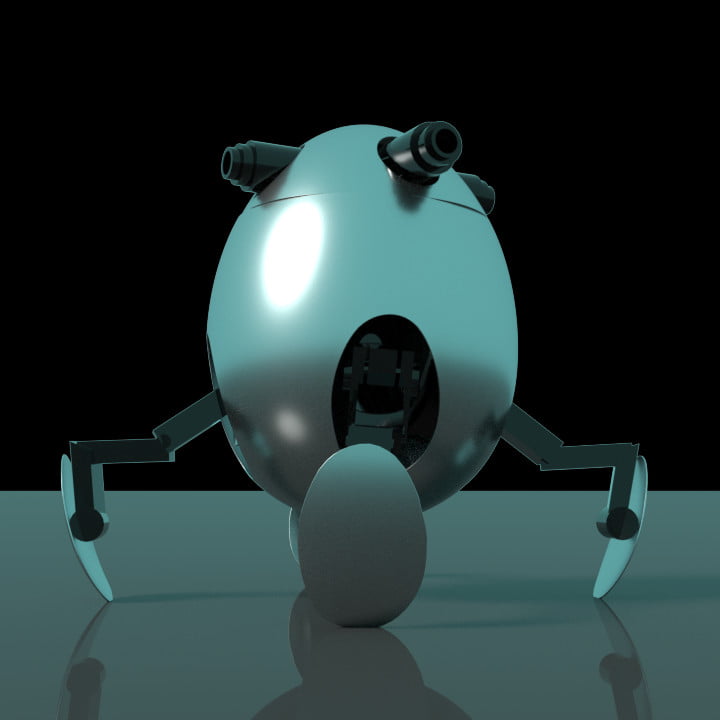 The Walking Egg is apparently a unique and cute quadruped robot that has the ability to fold its legs to form an egg-shaped body structure.
However, the best features of this robot rig are the lockable feature for its foldable legs. The single attribute of this curious robot is that it can morph its screen eyes to ready-made guns.
You can check out a demonstration for the rig on YouTube to get some ideas and perspective for animating this one.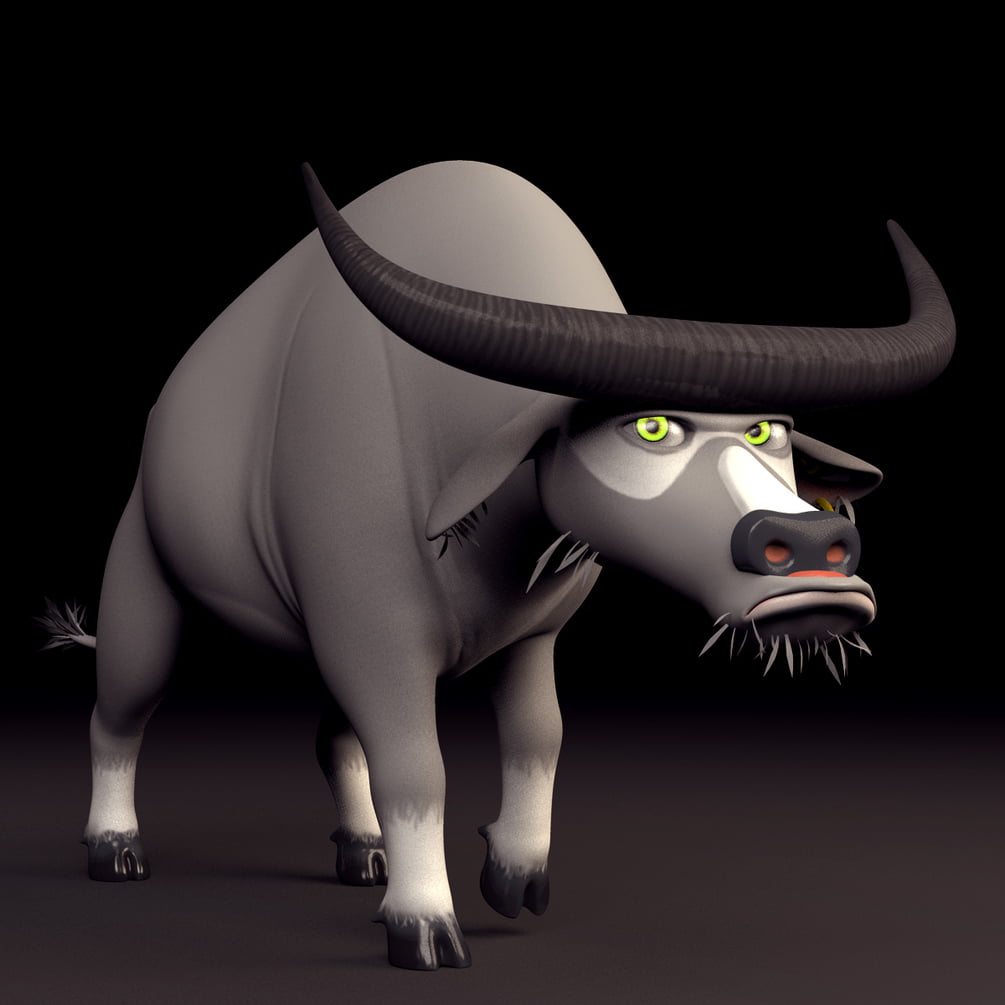 Remember Ferdinand from Blue Sky? Looking to practice on a similar form for animation? Then, this Cartoon Ox water-buffalo character rig is going to be just the ideal for you!
This is perfect for practicing such forms. This quadruped ox features standard IK and FK switches for limbs and dedicated facial controls. The final rig for this cartoon ox looks perfect and flawless and makes for a fun way of delving a little deeper into 3D animation, given that you already have just the required Maya learning materials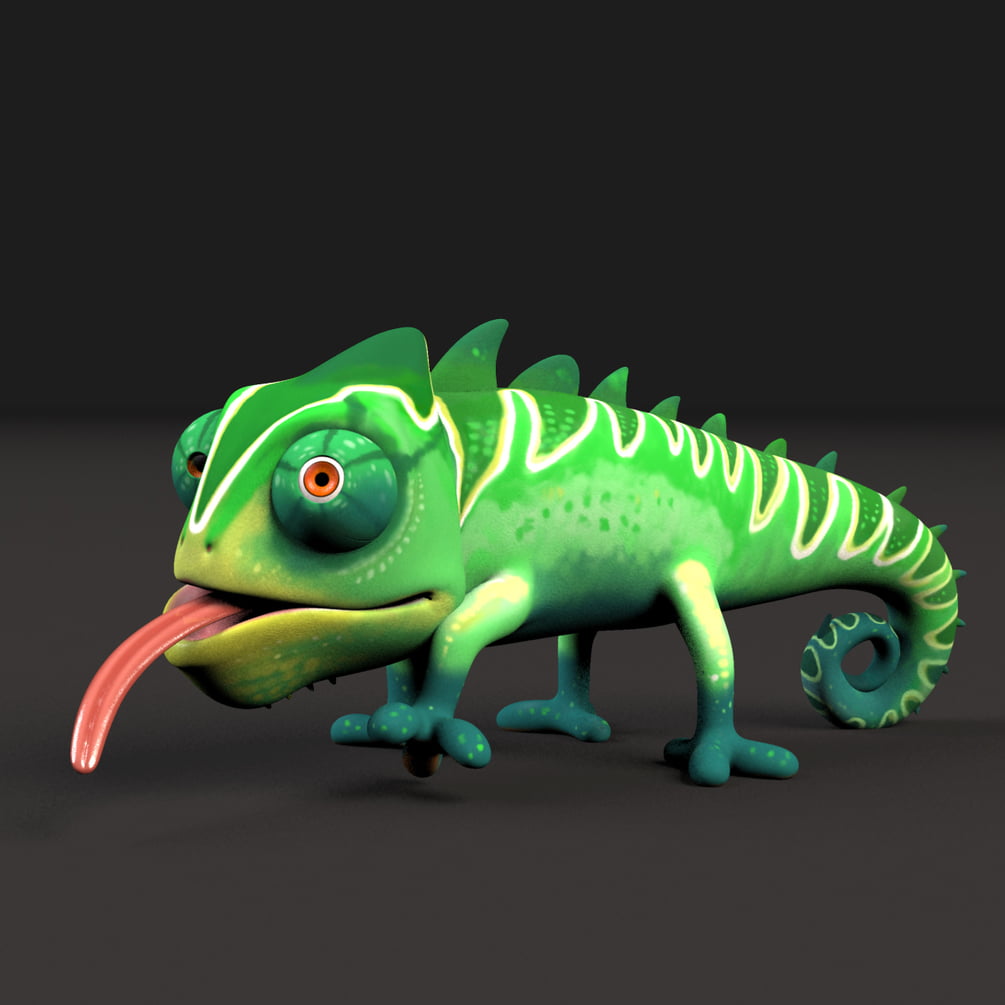 This neat and sweet little Cartoon Chameleon character is an absolute heart-melt! This is essentially a quadruped rig which consists of the basic body and facial controls which one might expect it to have.
Unlike most rigs created by Truong, the facial controls for this one are not "blend-shaped," which means that you may be required to work a bit more controls than the usual thing. However, this rig does come with IK and FK limbs, stretchy joints, as well as its own hip-swinger.
The rig bears a close resemblance to the character of Pascal from Tangled which makes it even funnier and cuter for Disney fans.
Malcolm is actually a "production-proven" animation rig from AnimSchool which is an online animation school with teachers hailing from Disney, Dreamworks, and Pixar!
This is an entirely upgraded second version of the character rig that provides you with the benefits of multiple attire changes ranging from a farmer to a construction worker. All such changes could be executed through its own facial picker and dedicated picker.
Malcolm is greatly optimized that runs real-time even if it's packed with all the essential "cartoony" features. You can check out an extensive walkthrough of the right here.
With thick, busy tails, the softest bellies and adorable oversized front-teeth, the cute squirrels could win over anybody's heart, and more so, as a character in motion-picture rather than real-life ones.
You can easily apply overlapping actions to these Squirrels rigs and follow through principles with the flexible tail. The rig also features an integrated squash and stretch which allows string deformations as a default.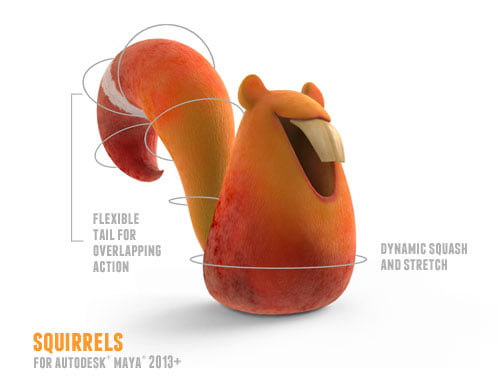 This an ideal rig for all those who want to graduate from bouncing ball exercises and practice perfecting a more "cartoony" look in animation.
Like a few other free rigs on this list, the Squirrels' rig was required for supplementing Animation Mentors' classes. They also offer several resources for free that's an invaluable contribution to students' courses in animation.
Animation Mentor has also released a number of tutorials that show you how to use the rig as demonstrated by a professional animator. You can watch this YouTube video right here!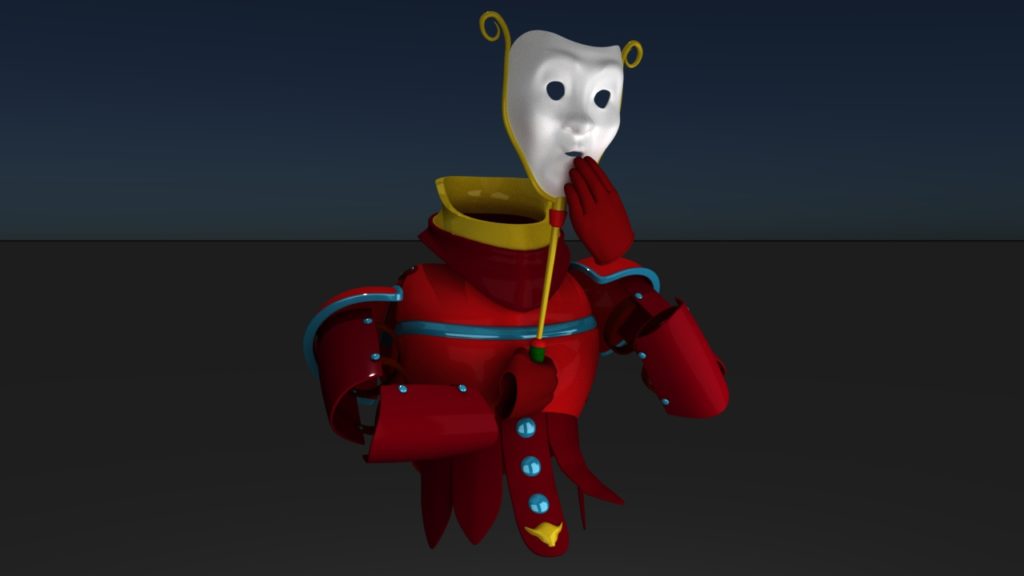 This unique character of the Haunted Armor throws a new challenge for animators. It mainly feels so much like an awesome prop-turned-character-rig for that matter.
This allows you to practice animating a floating object that's free of any typical weight transfer. This rig is essentially a basic layout that consists of all the fundamental rules for animating this sort of a structure.
However, it does come with standard FK controls allowing you to experiment with it to your heart's content. This is a pretty challenging aspect in this rig, to begin with!
Because… D'oh!
Although Homer Simpson needs no introduction, it could be pretty challenging to animate his character getting the stats just right. The show is animated in 2D with cels. But the 3D version of this iconic animated TV character is hands-down one of the most fun things to play with.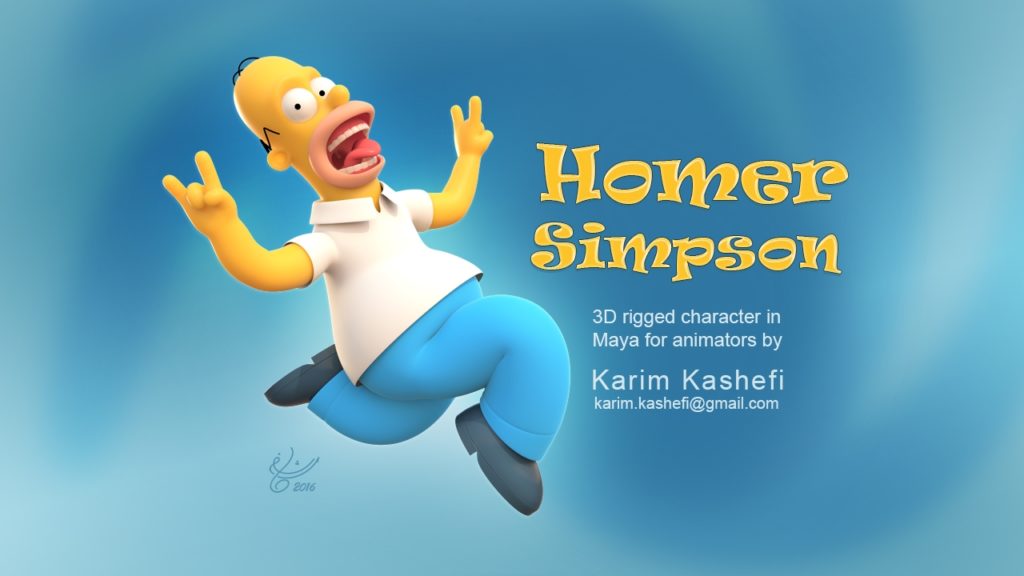 So, the structure for Homer's character is lightweight and doesn't skimp out on any of the essential attributes for an animated character.
The rig comes with space switches as well as stretchy and bendy joints. It also comes with squash and stretch attributes for both the torso and the head.
The rig offers the benefits of a dedicated facial control which you could use to make goofy videos right away. The author's rig demonstration is available on YouTube.
Nico is a quadruped rig modeled on a mythical creature. It is meant for intermediate to advanced users of Maya rigs.
The ears of the model resemble that of a dragon's, and it has a beak-like mouth. The rig comes with all the required standard controls that you would expect in a standard quadruped rig and features a separate facial shape rig.
This facial rig is pretty sensitive, so we recommend you use it with only smaller values.
Additionally, the rig also consists of a detailed hybrid as well as an IK and FK spine needed for flexible posing.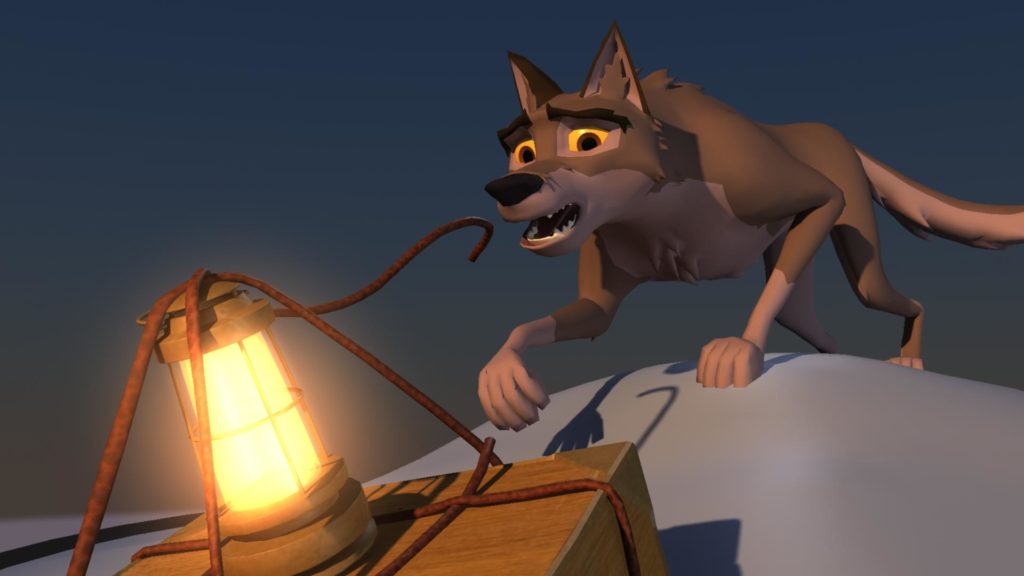 If you find yourself asking if it's a wolf or a dog then rest assured it's gonna be an exciting project for your animation practice gig!
This awesomely modeled Wolfdog quadruped rig has got its legs jocked up with numerous pivot controls that function just as you'd expect them to. It features dedicated facial controls along with cool tweaker controls for advanced manipulation. The facial rigs are user-friendly and quite easy to manipulate. You could hit up many expressions with them as well.
However, for all the beginners in quadruped animation, this could be a tough nut to crack. But you'd end up learning an awful lot about the animal locomotion even if you gave it a go.
The Lily & Snout rig is a brilliant collab between Sketchfab and Artella!
It aims to represent animation on a Virtual Reality or VR platform.
The character of Lily is that of a cute little girl in a tribal getup who is always accompanied by her heart-meltingly adorable oversized pet dragon. The rigs for these possess only IK limbs with stretchy features, which are most probably constrained with joint counts.
Since this rig was made in VR, it only comes with rudimentary facial controls. However, you could still do a lot with it as it's designed as a professional-level resource. You can catch this rig in live-action on the Sketchfab site.
You could check this blog post out for some superb behind-the-scenes looks at the production process.
The Bonnie Legacy rig is unquestionably one of the best amongst free online animation rigs and has been justifiably a staple figure for 11 second-club contests.
It comes with brilliant facial controls, has its own body as well as facial picker controls that allow easy manipulation. It also features optional hair dynamics that lets you automate overlap and follow through your own hair-animation.
Josh Sobel duly revised Bonnie in the year 2022 capacitating it with upgraded and improved deformation and controls.
Our beloved bunny, Judy Hopps, from the Academy Award-winning film, Zootopia, is an excellent biped character rig for all who wants to practice animal behaviors and locomotion in animation!
This Judy Hopps rig comes with a seamless and flawless FK and IK switch, mirroring options as well as a movable pivot controller!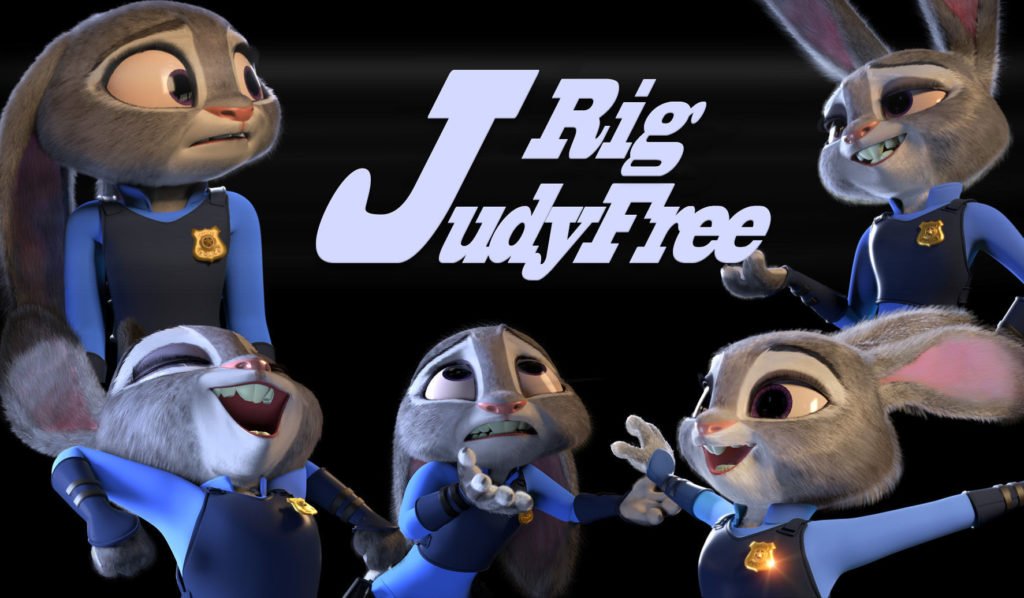 Judy features a cutting-edge facial controller where you select the controllers directly on the face rather than selecting any floating controller.
Also, the rig comes with feature dynamics for those adorable jiggly cheeks along with micro-facial controls for creating several expressions. The rig can be mapped into a HumanIK as well, which means that you can plug in motion-capture data quite easily.
And if you like working in Blender, then you could download this version as well.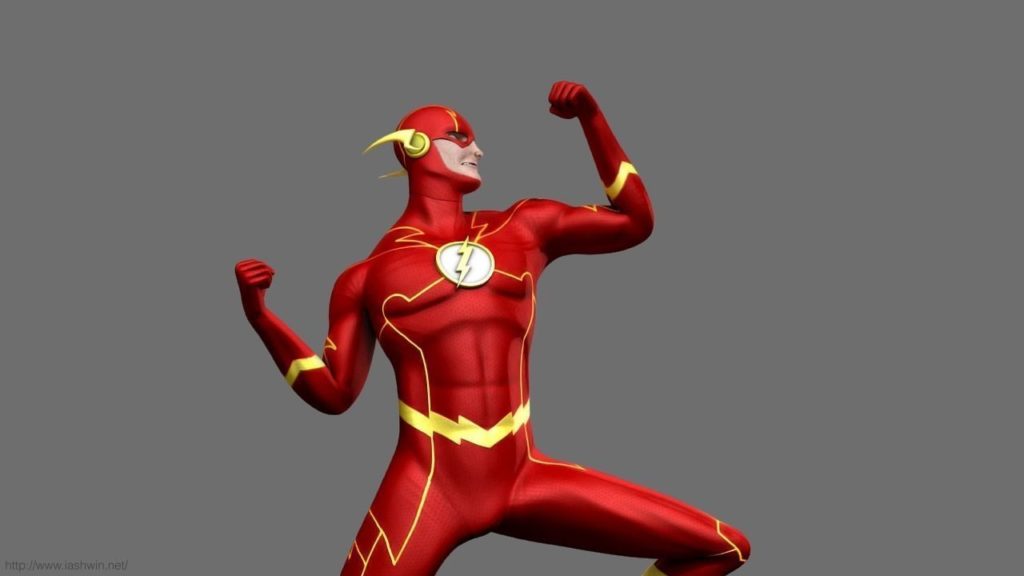 Superhero rigs are a staple for practicing animation and are a real exciting, and fun way to perfect your skills.
This highly functional Flash rig over here features an IK/FK switch along with a squash and stretch aspect. It also comes with easy ready-to-render textures. The options on this one offer advanced controls such as breathe controls, an awesome glow-effect for the costume and heat vision!
And if you're looking for other characters by the same creator, then you can look them up on his CGTrader profile.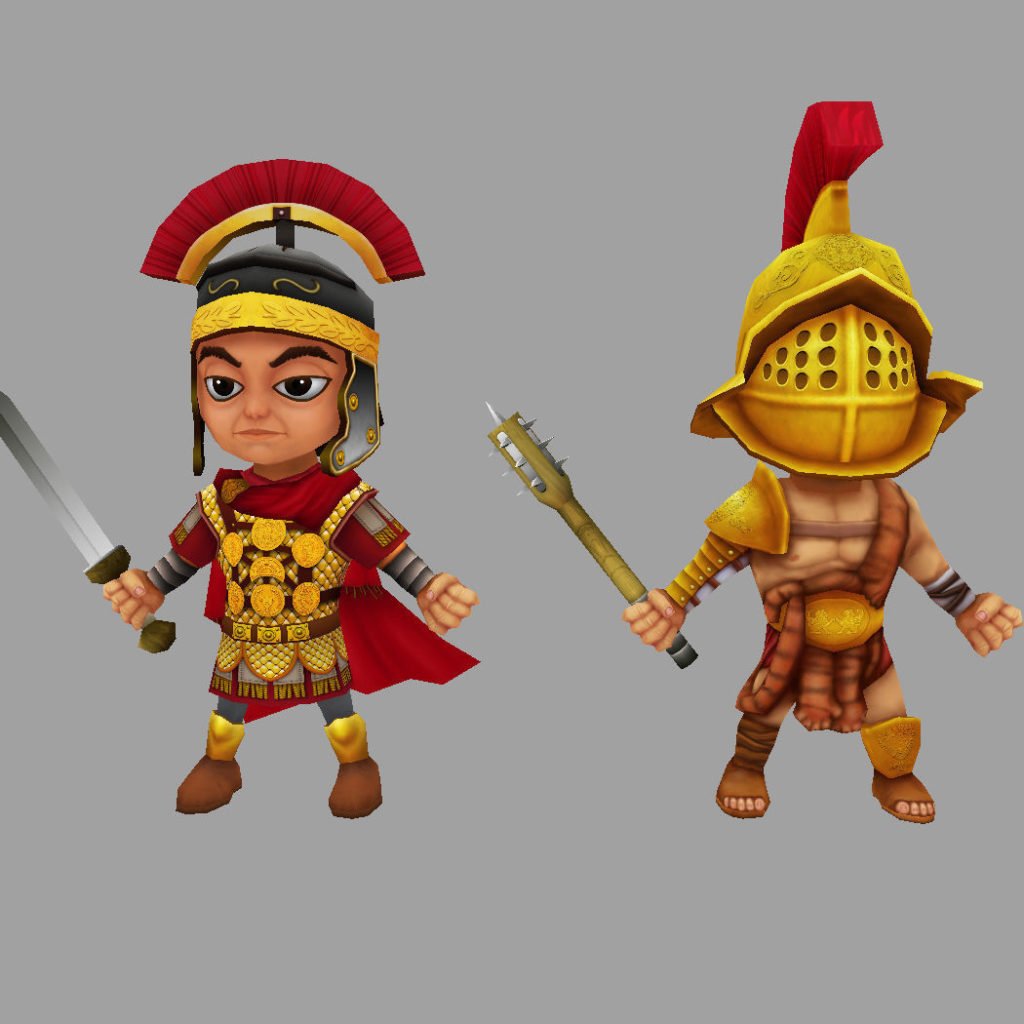 Low Poly Warriors rigs such as these ones right here are optimized and structured for games and could be used for practicing a lot of different things.
These feature basic controls and meticulously detailed textures with gold and iron-carved decorations. These ancient warrior characters are ideal for creating a crowd (population) for your battle scenes.
These rigs are actually part of a larger pack, and if you want to avail the entire set, then you can give that a glance right here.
The character of Ray was created to compliment CGTarain's online animation courses. Fortunately for us, the team went ahead and published this rig, which made it available for everyone!
This one is a production-ready that works similar to all that you would expect to find in a detailed 3D animation, thanks to the several brilliant minds from DreamWorks Animation who put their combined effort to create it!
The character rig comes with "well-deformed" facial controls that provide the benefits of several secondary controls for eyelids, eyebrows, and lips along with the eyes that come with automated eyelid rotation.
The lips come with specialized attributes such as zipping. The head possesses a hybrid translation and rotation mechanism.
It does come with the usual animated features like stretchy joints. However, unlike other standard rigs, this offers a pinning option. The features of squash and stretch are available on the spine as well as the head.
The only issue with this rig that it's a heavy one. So, if you experience less than real-time response while working on it, then that's totally normal.
Mery Project Presentation from Mery Project on Vimeo.
Mery is one of the favorites of Maya and has been around for quite a while now. This advanced biped rig comes out-of-the-box bringing real cool features with it. These include a swappable attire, facial controls, stretchy joints, and a 360 degrees no-flip arm setup.
However, a common disadvantage for beginners while using Mery could be the facial picker controls on it. Make sure to check out the documentation on the website before you start on with that area if you aren't familiar with it already.
And for those who are experiencing gimbal lock, you can easily change the rotation order on each of the controls. The bendy controls are concealed by default for protecting clutter, but you can easily add stretchy joints to these.
Overall, this one's a marvelous rig that's perfect for anyone looking to practice realistic human animation.
Other Free Maya Rigs for Advanced Mechanics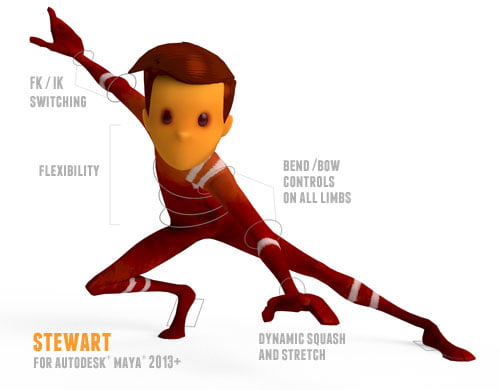 Stewart is a professional quality rig that generally falls under Advanced Mechanics. It comes with IK/FK switching and intuitive controls for the figure's flexibility, and dynamic squash and stretch features.
This rig teaches you a lot about the dynamics of movement and its interactions with the overall panning out action against a definitive setting. The character of Stewart is a great example for all who want to learn to animate the identifiable "next-door-kid" avatar who is also a great action hero.
The rig is essentially designed for action sequences and the fantastic body mechanics are an ideal way for animators of all levels to perfect their skills. Its simple layout is strategically designed for Autodesk and provides an excellent practice and reference frame for all artists.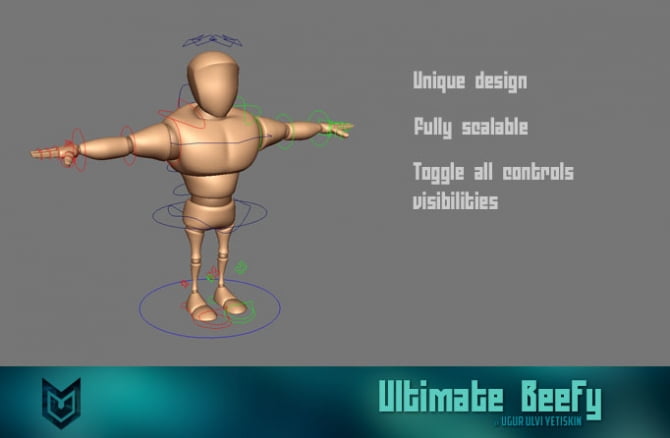 The Ultimate Bony and Beefy pack is an incredible advanced rig for mastering the animation procedures for all types of body specifications. These are fully scalable anatomical rigs that comes equipped with user-friendly and uncomplicated controls for squash and stretch.
The layered body parts on the rigs allows you  control and manage the animation process easily. It also gives you the benefit of toggling all controls for visibilty.
A significant benefit of availing this rig pack is that it immensely helps you in understanding and grasping the fundamentals of animating a figure, creating a foundation or base for you to build and perfect upon.
This weird and funny rig of the zombie waiter in the movie Hotel Transylvania is just what you need to perfect your grasp over the animation procedures of spooky yet hilarious characters.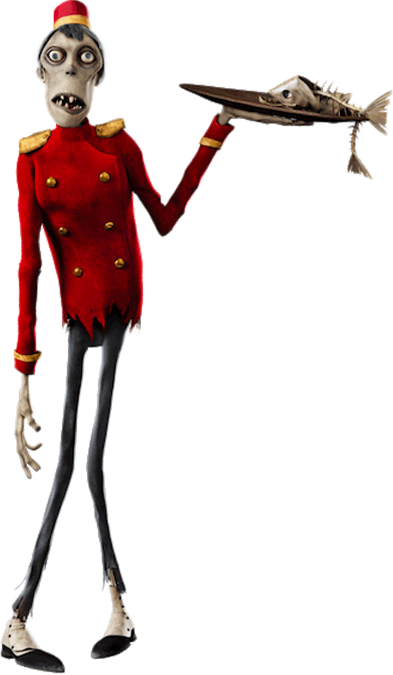 The rig offers the benefits of intuitive controls for all sorts of limb movements. The rig especially concentrates for you to understand the behaviour of broken limb movement as well as the scary movements of the zombies face.
The rig also comes with advanced developments on the controls for anatomical specifications that help you understand the skeletal structure of the figure better. The advantages of using the rig is that it lets you study the basic structures for all kinds of supernatural characters better.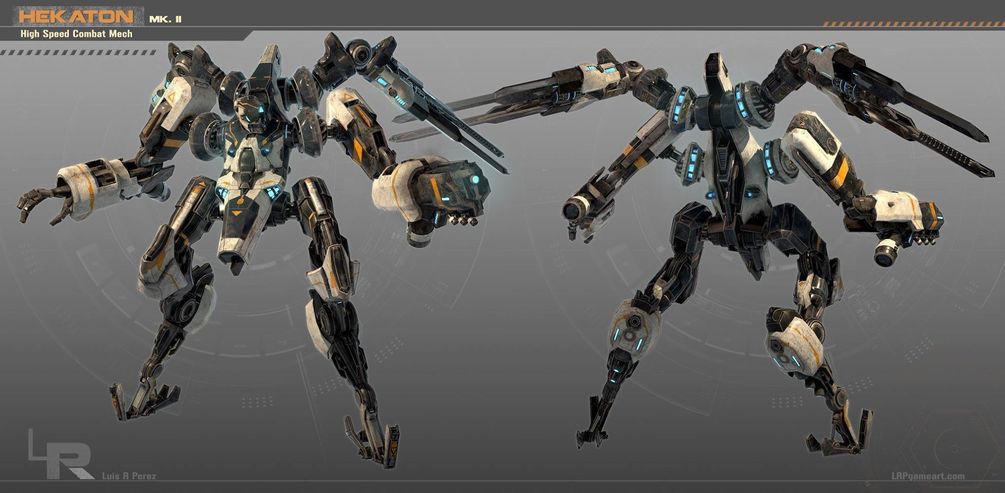 As we have mentioned earliar in the guide, the anthropomorphic character rigs designed and created by Tre Vital comes with superior intuitive controls for subtle movements in the character.
This rig pack from Tre Vital contains some of the most fantastic characters such as the Anthro Tiger Rig, the Blue Beetle Rig, the Wraith, the Dragon Rig and other awesome ones.
All of the rigs come with switchable IK/FK features and also subtle facial movements for the eyes, mouth and jaws on some.
You also get to have smart, intuitive controls for the hair, tail and fur on the characters  as well as form-specific action controls for unique characters like the Wraith.
The World Zombination rig pack offers you a spectacular collection of zombie figures to practice your skills on. This bundle of advanced mechanic rigs with superior controls also offers you human character rigs to study and make use of. This way, you get to learn and understand a lot on both zombie and human anatomical specifications in animation.
It is all in all one rig collection that is widely admired for it versatility. Using the simplified, intuitive controls you can learn the basic steps to animate complex zombie characters, as well as observe the fundamental ways of zombie movement.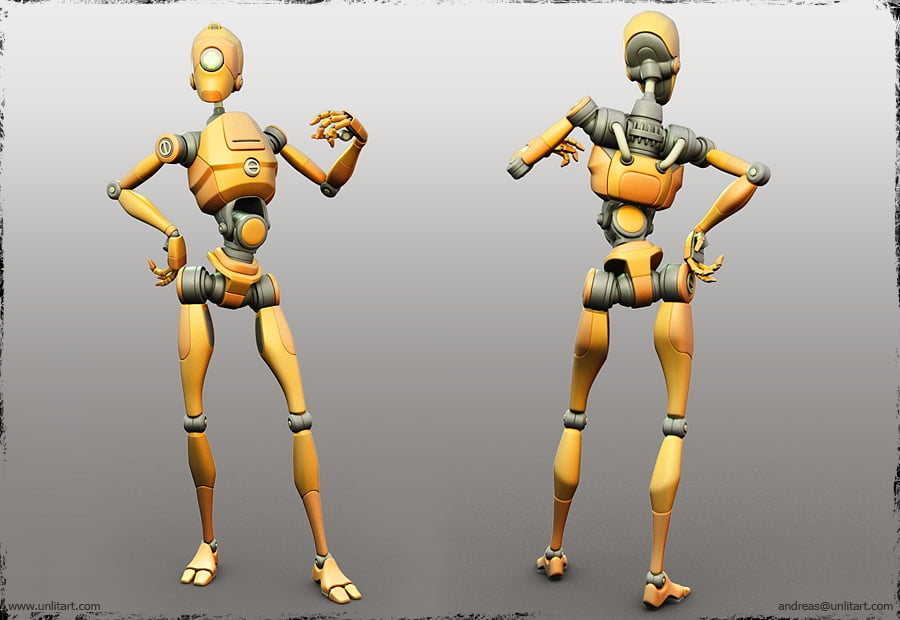 A splendid humanoid rig can aid you on your journey to human animation, it is entitled Roboter and it reminds us a bit of BumbleBee. It goes without saying that one of the hardest tasks in animation is animating humans yet this robot aspet will help you forgive small imperfections in your animations thus making it a brilliant rig to start with.
Premium Maya Rigs
And if you're up for shelling a few bucks for premium rigs, then there are some superbly awesome ones for you to avail out there!
Bestowed with brilliant features these rigs could change your animation experience altogether!
These include:
Conclusion
So this was our extensive take on some of the best free Maya Rigs that you could avail right now! With the best ones, you could instantly get better with your style and handling the animation process. However, you need to dedicate enough time and patience to amp your gig up!
And we hope you're able to do it easily with these fantastic Maya rigs! But do not forget to have all the fun while at it!
Hope you liked this read.
We'll be back with more!
Till next time!
Related Articles
111 Best, Fun and Cool Things to Draw
11 Best Artist Gloves For Drawing Tablets
11 Best Smart Pens to Enjoy Today | Buyer's Guide
XP Pen Artist 24 Pro Review | Huge Affordable Drawing Tablet for Pros 
11 Best Drawing Tablets Today [Buyer's Guide & Reviewed]
8 Cool and Funny Architect T-Shirt to Enjoy