Keeping your home safe and secured from any unwanted incident is of utmost importance.
And when it comes to security, nothing can be better than a floodlight camera. After all, it lets you monitor and record everything happening in and around your home most conveniently.
But given the fact that we have hundreds of options out there, making the right choice can be difficult. And it is here that we come to your help, by presenting a carefully curated list of the 9 best floodlight cameras to consider.
We've also included a buying guide to help you further in making the right choice. So, without any further ado, let's move on to the reviews.
Best Floodlight Cameras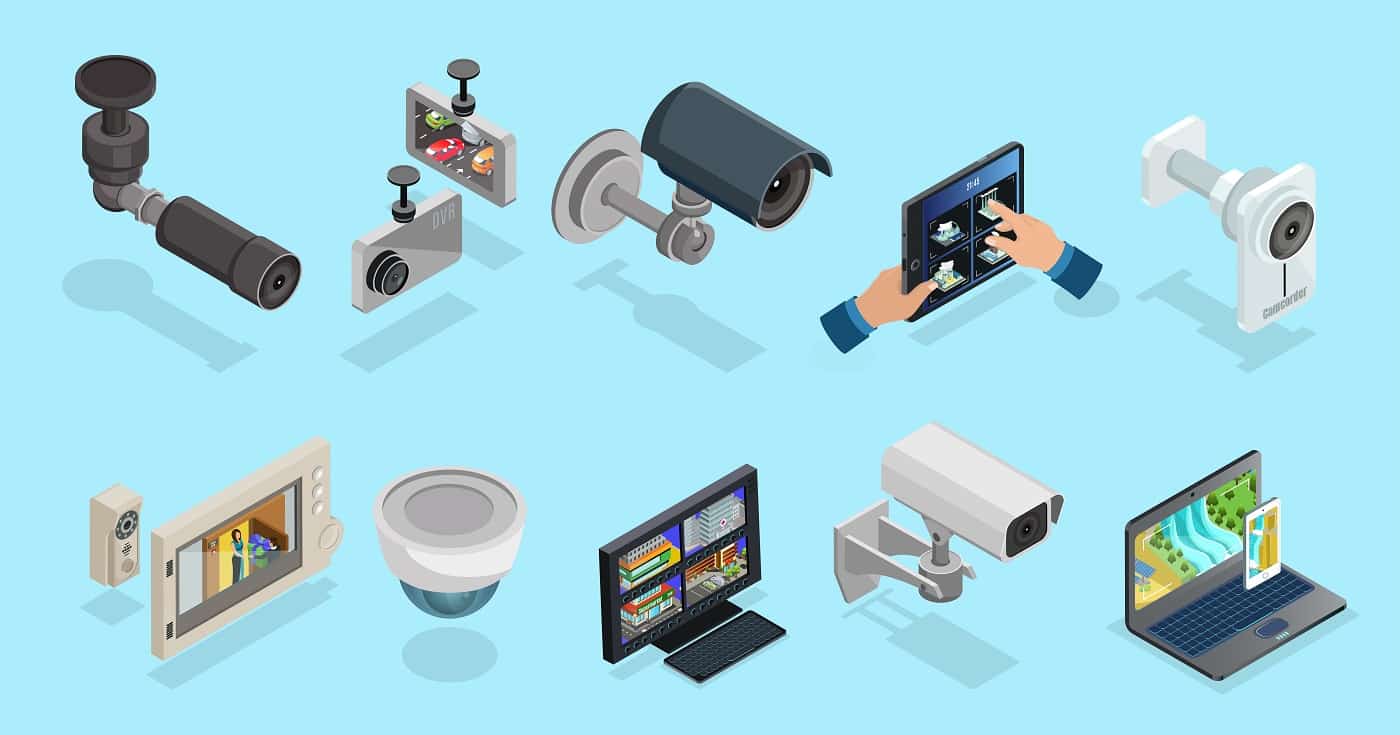 If you are looking for a camera that provides a clear view and also includes adequate security features, this product from Arlo will be a great choice. Equipped with a magnetic mount feature, it is super easy to install and adjust and also comes with a rechargeable battery.
Why Did We Like It?
Having a clear view of the part of your home that you consider more vulnerable is important. And this home security camera offers just what you want, thanks to its 2K resolution with HDR, which lets you have a more accurate view of the details and colors.
Besides, covering a wider field of view with a single camera is no longer a problem if you bring home this product from Arlo. It provides a 160° view of a place, allowing you to keep a watch on more of what you consider important.
Furthermore, this camera has special in-built features for providing complete security to your house right from when it is installed. Firstly, a smart siren trigger alerts you automatically or remotely during any suspicious event. Added to this, a two-way superior-quality audio allows you to hear and speak to visitors clearly.
What Could've Been Better?
This product really gives you the peace of mind that your home is secure and being watched. However, sometimes we had problems with charging the battery through the magnetic cable provided. In such cases, we charged the product using the cable of another device.
Pros
Provides a more accurate view of the area

Offers a wider field of view

Lets you speak to and hear visitors clearly

Built in siren alerts you during a suspicious event
Cons
Charging cable may not always work
This is another amazing product from Arlo, which comes with a range of advanced features to provide complete security to your home. It is actually a pack of three cameras, which can be placed in three different places around the home so as to cover every angle.
Sale
Why Did We Like It?
Be it day or night, this spotlight camera captures clear details in high definition with its 1080p video resolution. Added to this, it has a superior color night vision that lets you see faces, license plates, and other important features at night.
Besides, you get a powerful rechargeable battery that runs for six months with a single charge. Thus, you are freed from the hassles of more frequent charging like in other devices.
Another feature that we loved was that the device comes with a 3-month Arlo Smart trial, which lets you receive all motion notifications immediately. Hence, be it vehicles, packages, or visitors arriving at your doorstep, you are alerted then and there and can take quick action.
And that's not all; this device is built with high-quality sturdy material that provides year-round protection from cold, heat, or rain.
What Could've Been Better?
This product completely lives up to the manufacturer's claims, thanks to its superior features. However, we had a tough time syncing one of the cameras with our devices initially. We felt the process could've been simpler.
Pros
Provides colored night vision for viewing important features

Offers clear details in high definition

Battery runs for 6 months with a single charge

Delivers all motion notifications with Arlo smart trial
Cons
Syncing your camera with all devices may be difficult
This motion-activated floodlight that can be combined with your existing security cameras and ring doorbells to provide a well connected security system. Interestingly, it also works with Alexa to create a security system that can be controlled and monitored quite conveniently.
Why Did We Like It?
This floodlight acts to provide really effective motion-activated security lighting for driveways or other high traffic areas. Shining with a brightness of 2000 LM, it illuminates the surrounding area whenever any motion is detected.
Another great advantage of this floodlight is that it comes with a Ring Bridge, an efficient device to connect it with doorbells and security cameras. You just have to place the Bridge indoors, which lets you receive motion notifications, customize settings, and connect with other devices through the ring app. Ultimately, you get a fully connected home security system.
Furthermore, this product can be connected to your Alexa for enabling voice control for your security system as well. It has to be connected to the Ring Bridge, so that you can turn on the lights with your voice.
What Could've Been Better?
Although the floodlight worked really well on our yard, initially we had a problem in connecting it to a standard electrical box. As such, the stream of power required for the device to function properly was affected. However, later on we managed to connect the device.
Pros
Illuminates surrounding area effectively during motion detection

Connects with cameras, doorbells to deliver motion notifications

Can be connected with Alexa to enable voice control

Helps to set-up a fully connected security system
Cons
Connecting to electrical boxes may be problematic
Keep a watch on your property from anywhere through the smart features of this spotlight security camera from Ring. It is powered by a quick-release rechargeable battery pack and also comes with a lifetime theft protection.
Why Did We Like It?
We loved how the camera connected fast with all devices be it, laptops, mobiles, or PCs. So, whenever a motion is detected you can have a clear view of the visitor and communicate with them clearly even when you're not in the home. It is the pair of smart LED light strips fitted onto the camera that enables clear vision during any time of the day.
Another great feature is that the motion zones can be adjusted to find the ideal security setting for you and your home.
Besides, installing the camera is super easy with the tools and screws included in the pack and setting up the connection is also very simple. So forget about the hassle of connecting the device through wires.
As for the battery, it keeps the camera functioning for as long as 3 months with a single charge. Also, you can order a second battery pack separately for backup power.
What Could've Been Better?
This camera works fine to track and notify many motion detected within seconds. Though, if your house is by the road it may pick up motion signals from cars driving by, which is of course unnecessary. This issue can be resolved by turning the motion settings down by a little to avoid the road.
Pros
Have a perfectly clear view of any visitor

Motion zones can be adjusted for ideal security settings

Can be connected quickly to all devices

One full charge lasts for three months
Cons
Sometimes may pick up signals from cars driving by
Unlike traditional floodlights which offer limited functionality, this floodlight camera enhances your home security by enabling complete surveillance. It comes with a mounting toolkit, screw packs, and a quick start guide.
Why Did We Like It?
This super-efficient floodlight camera helps you keep a watch on every corner of your home with its wide-angle view of 140°. And the floodlights have a brightness of 2500 to make the surroundings perfectly illuminated whenever motion is detected. Thus, you can have a clear and crisp view of every visitor with the 1080p resolution live-stream.
Also, you can record videos with the same clarity and save them in your local storage, which ensures that they are kept in private. But you can access them anywhere, anytime through a 256-bit encrypted connection. This way, your family stays protected and your privacy is secured.
Besides, you also get to preset brightness levels through the brightness settings after connecting your device to the floodlight camera. And on top of these benefits, you also get to customize detection settings to suit the surroundings. When the camera identifies a relevant event, video footage is recorded automatically and you get an instant alert.
What Could've Been Better?
Although the camera functions just as the way you desire, we felt the instructions for installation could've been more detailed. In fact, we had to refer to an online web page to complete the installation.
Pros
Lets you record videos with same clarity as that of live-stream

Keeps every corner of your home covered

Allows you to save videos in local storage

Motion-activated brightness levels can be preset
Cons
Instructions for installation were not described in detail
The next product in line is this outdoor camera which provides your home with a more efficient security system than many other devices. It works with a power socket and a 2.4 GHz Wi-Fi and allows you to customize your security settings according to your needs.
Why Did We Like It?
With this product installed at home, you get a 'motion triggered overnight' feature that detects the luminous intensity of the surroundings to turn the light on/off. Additionally, there are two other lighting modes, namely Dawn To Dusk and Always On.
While activating the Dawn To Dusk mode makes the device light up at dawn and turn off at dusk, the Always On mode allows manual control. Thus, the device offers protection to your home the way it you want it to be.
Another advantage of installing this camera is that you can reduce the amount of false alarms caused by passing cars, shaking leaves, and pets. Besides, you get to upload all video recordings on your google drive or dropbox, without any cloud storage subscriptions.
And that's not all. The camera is protected throughout rugged weather conditions, thanks to its IP66 weather protective technology.
What Could've Been Better?
Although the product serves the purpose very well, it may not work properly in case the internet connectivity is not stable. The motion sensing light may also cease to work in such cases. Also, this camera is not compatible with 5 GHz wifi network.
Pros
Lets you protect your home in the way you want

Reduces false alarms caused by pet, shaking leaves etc

No need of separate subscription for storing video recordings

Stays protected despite rugged weather conditions
Cons
May not work in case of internet connectivity problems
This floodlight camera is another great choice if you want your property to be completely secured from suspicious intruders. This one is also a wire camera and needs power supply for its functioning.
No products found.
Why Did We Like It?
The most amazing feature of this camera is its built-in suspicious intrusion detection mechanism which uses Artificial Intelligence(AI). With its person recognition ability, this product provides real time and proactive security to your home.
Besides, the AI feature also prevents the device from being triggered by any false signals due to non-living objects or pets moving about. Only humanoid objects can activate 2-minute video recording and pushing alerts.
Furthermore, the security camera records full high definition videos of 2MP and is equipped with an ultra-bright floodlight of 2000 LM. Note that you have to connect the camera with your device to be alerted of any motion detection. This also lets you control the light through your device anytime you want.
Added to all these benefits, the camera also supports two-way storage, viz, SD card, or cloud storage.
What Could've Been Better?
Although the camera works perfectly to monitor all movements in and around your property, sometimes it might not connect with your wifi network. As a result, you might not receive notifications consistently. However, most of the time this problem doesn't persist for long.
Pros
Provides real-time and proactive security

Only humanoid objects trigger 2-minute video recording

Enables clear view with HD video and 2000 LM floodlight

Supports both SD card and cloud storage
Cons
May not connect with Wi-Fi network sometimes
Our next pick for you is this superior-quality floodlight camera from Maximus which enables convenient round-the-clock monitoring. No additional wiring or battery is needed for this device and it is also available in two shades.
Why Did We Like It?
Besides offering a 155° wide-angle field of view, the device also offers a length coverage of up to 70 feet. You can also adjust the motion detection sensitivity and set the areas of interest, so that you are only notified about movements in those areas.
Further, auto-recording on this camera starts from 10 seconds before the motion sensor is triggered. And it also lets you watch recordings from the last 2-hours for free.
Additionally, installing a mobile app will let you sync the camera to your mobile phone. As such, you can customize the motion-detection settings, turn the light on/off or fix separate weekend schedules. And that's not all. You may also integrate this camera with Alexa or Google Assistant to enable a more convenient monitoring process.
What Could've Been Better?
Although the product delivers the desired performance most of the time, sometimes we noticed that it couldn't recognize vehicles within the range. In some cases, it even happened that we received notifications much later.
Pros
Offers a length coverage of upto 70 feet

Lets you adjust motion-detection sensitivity

Auto-recording starts 10 seconds before an event

Works with Alexa and Google Assistant
Cons
May not always recognize vehicles within range
This home security camera from Amcrest truly makes your home smart in terms of security measures. Offering a magnificent full 1080p HD video resolution, this product can be installed quite easily anywhere at your home.
Sale
Why Did We Like It?
This camera features an extra-wide viewing angle of 114°, which allows you to cover every angle and thus helps to keep a thorough watch on your property. The built-in high-quality audio lets you communicate with your kids and loved ones through the Amcrest Smart Home App.
Besides, the Wi-Fi camera has an security siren of 110db and illuminating ultra-bright built-in floodlights that can be activated automatically or manually. Thus your home is equipped with efficient deterrents to scare away any intruders.
Moreover, you can directly review recorded footage using the Smart Home app. As for storing all footage, you can either use the app cloud storage or a MicroSD card of 256 GB that is sold separately for continuous recording.
What Could've Been Better?
Although we were extremely satisfied with how this floodlight camera performed, we found the lights a bit too glaring for the eye. We felt a dimming feature should've been provided by the manufacturers.
Pros
Lets you keep a thorough watch on your property

Equipped with efficient deterrents to scare away intruders

Directly review recorded footage through the app

Recording can be stored in cloud storage or SD-card
Cons
Lights are a bit too glaring for the eye

Floodlight Camera Buyer's Guide
Purchasing the right floodlight security camera is not a herculean task if you follow the right approach. Here are a few important factors that you need to consider before you move on to choose a suitable option.
Audio Quality
Remember that the quality of the audio is equally important as that of the video footage. An inferior audio quality won't let you communicate with the visitors properly. Moreover, you also wouldn't be able to hear what's happening. This is especially important in cases where any activity is beyond the range of the camera but the microphone may have picked up the sound.
The Alarm
Cameras that have internet connectivity are equipped to send you notifications when anything happens. Most of the cameras nowadays provide you with this feature, but some high-quality products are able to detect people specifically. Products that are enhanced with AI are even able to recognize faces.
Motion Sensor
Cameras may either have standard or advanced motion detection systems. While the former type uses infrared sensors for detecting heat signatures, the latter type uses cameras. However, that is not so important when you want a really efficient floodlight camera. What you need is customizability, so that your camera system can adjust the sensitivity to rule out chances of any false alarms.
Night Vision
Your camera should be able to see most of the incidents happening at night or in the evening. Some cameras have a color night vision feature that shows you important objects in a different color. This feature may be scheduled manually or toggled automatically.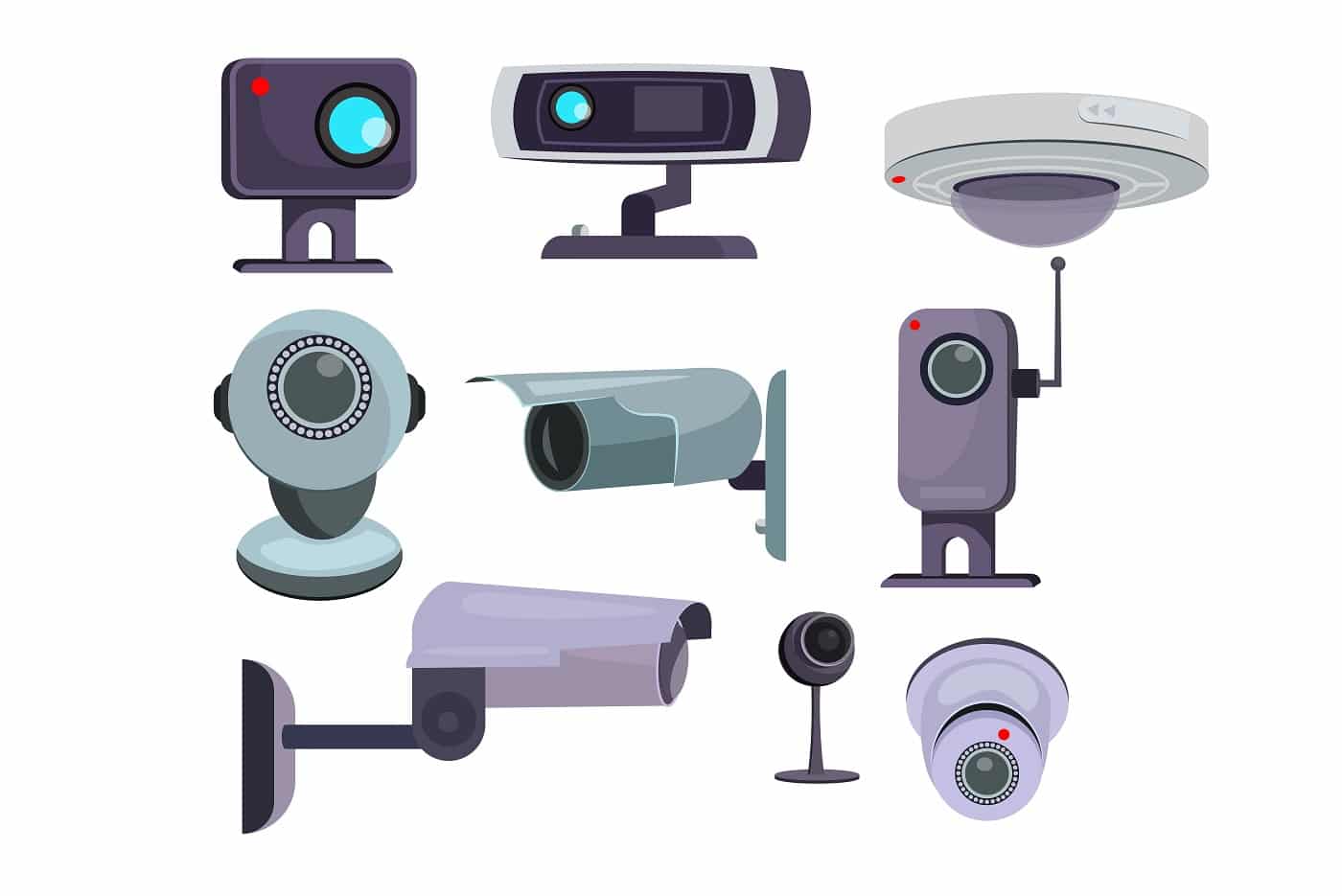 Verdict
With this, we come to the end of this guide and we hope it will be easier for you to choose a suitable floodlight camera now.
Before we sign off, we would like to recap our favorites from the list. If you are looking for a high-performing yet affordable product, the Victure 1080P Floodlight Camera will be an ideal choice. However, if you are ready to spend a bit more for purchasing a reliable product, you can go for the Ring Spotlight Security Camera.
Let us know whether you agree with our verdict in the comments section below.
Till we meet again!
Related Articles