Whether you're a DIY enthusiast or a professional, we know how tough it is to get the desired output.
While no job is easy, working on cement is significantly more challenging. It would be best if you had a tool that offers the right balance of power and precision to make it worth your time. In that regard, you can try using fiber-cement shears, which are known for delivering a clean cut.
And if you're worried about the dust generated while using all that power, we assure you that it's kept to the bare minimum. You won't face any trouble keeping your surroundings clean, making it an incredibly efficient unit.
But the question is, how do you choose from the numerous options that are lining the market? To help you, we have selected 13 best products that are all the rage right now. An in-depth idea about these tools will let you make the correct decision.
So, let's get started.
Best Fiber Cement Shears
IMAGE
PRODUCT
DETAILS

Our Top Pick

Our Top Pick

PacTool SS404 Shear

Reversible blades
Made from steel
6.5 amp motor

VIEW LATEST PRICE →

Makita Shear

Made from milled aluminum
5/16-inch cutting capacity
Protective drive spindle

VIEW LATEST PRICE →

Malco TSF1A Shear

Pneumatic fiber
5/16-inch cutting capacity
Made from stainless steel

VIEW LATEST PRICE →

DEWALT Shears

360-degree swivel head
Made from metal
¼-inch hex shank

VIEW LATEST PRICE →

Norske Tools

13-inch cutting capacity
Aluminum construction
Laminate flooring kit

VIEW LATEST PRICE →

PacTool SS724 Shear

Rotatable head
Adjustable handle
Cutting capacity of ¼-inch to ½-inch

VIEW LATEST PRICE →

Malco TSF2 TurboShear

Rotating head
Lock function
Hex shank driveshaft

VIEW LATEST PRICE →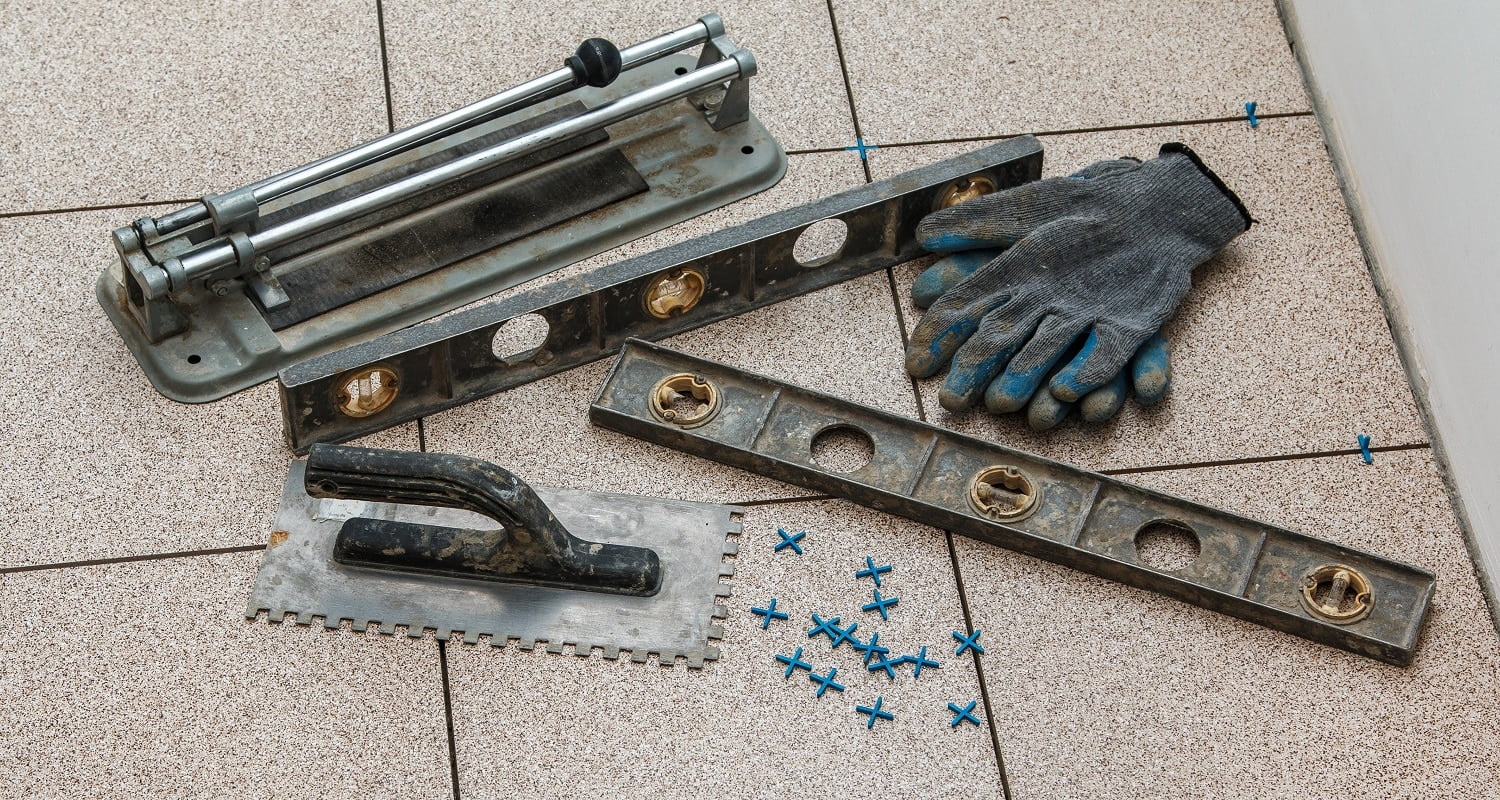 The PacTool SS404 Shear is one of the top units going around and with valid reason. It has added several qualities, which is generating substantial buzz among potential buyers. No surprises then that it delivers powerful performance to make short work of most tasks and has received positive reviews.
Sale
Why Did We Like It?
First and foremost, the 6.5 amp motor boasts a constructor grade construction, making it capable of efficiently handling various tasks. The power delivered is sufficient to complete your work quickly, and it generates high output, thanks to the reversible blades. As a result, it provides fast, clean cuts without compromising on accuracy.
You'll love that it's made from steel, which adds the required sturdiness, ensuring it can last a long time. Therefore, you won't have to worry about reliability issues while getting the desired consistency at work. However, the significant upgrade comes in the form of a dust-free operation, helping to keep the workstation clean.
You can use it to get a cutting capacity of 20,000 feet or an average of 15 homes, which is considerably high. Moreover, you can cut with the painted side face down, making it ideal for more delicate tasks.
What Could've Been Better?
Many users have stated that it tends to wobble, which isn't a significant problem but may hamper the precision you're looking for in specific tasks. So, you may want to consider other options based on your needs. Moreover, the cord is positioned at the bottom of the trigger handle, which is problematic while working on long cuts.
Pros
Fast

Clean cuts

Dust-free

Durable

Contractor grade motor
Cons
Wobbles

Poor cord position
The Makita Shear has many similarities with some of the other products. But it has also included some nifty features to be ranked among the best. You'll be enthralled by its fantastic durability, which is well backed up by the attention to user-friendliness, making it a valuable addition to your tool shed.
Why Did We Like It?
Straight off the bat, the aluminum construction delivers the necessary sturdiness needed to provide the best performance. You won't have to worry about it breaking down in the middle of a task, and with the powerful blades, you get a cutting capacity of 5/16-inch. You can therefore use it for various types of projects while getting the necessary accuracy.
Furthermore, with the protective drive spindle, the central unit and the components remain protected against external elements. And speaking of safety, the lock on the button makes it more reliable without affecting the output. Another exceptional upgrade is the 6.5-amp motor, which drives all the functions.
To control the power, you have the option of using the variable speed trigger to determine the force you need on different projects. In that regard, the rubberized pistol grip comes in handy, helping you strike the right balance.
What Could've Been Better?
It does generate quite a bit of dust, which isn't the ideal scenario. After a hard day at work, you wouldn't want to spend time cleaning up, so you're better off choosing some other model unless you like to clean. Plus, after regular use, the cutter head has been reported to come loose, so remember to be vigilant and check the fittings.
Pros
6.5-amp motor

Variable speed trigger

Lock-on button

Rubberized pistol grip

Lightweight
Cons
Bit dusty

Cutter heads could come loose
The Malco TSF1A Shear solves most of your work issues, thanks to the versatile nature delivered by the numerous components. It can handle an array of tasks while providing much-needed precision for your project to stand out. We assure you won't be disappointed by what it offers.
Why Did We Like It?
Firstly, it consists of pneumatic fiber, which is well complemented by the stainless-steel design. You get much-needed longevity while it delivers a consistent performance daily. Moreover, with the 5/16-inch cutting capacity, there's no let-up in output while getting the desired accuracy on most tasks.
However, the significant addition comes in terms of air pressure, which is to make the cuts. It isn't something that is usually seen with other models and provides fast, clean cuts. You won't have to spend much time at work, and depending upon the pressure, you can also choose to undertake various projects, thereby making it versatile.
Additionally, it's lightweight, which helps reduce fatigue and makes long working hours more manageable. You get exceptional maneuverability making it ideal for working around the edges and cutting refined shapes to make your work stand out. Finally, it features an ergonomic handle providing more control and excellent balance.
What Could've Been Better?
Although you get the desired result on most tasks, we suggest you don't use it for heavy-duty work for the best performance. Having used it ourselves, we have seen it doesn't generate the same output. Besides, initially, you may face a couple of hiccups before getting used to it.
Pros
Uses air pressure

Durable

Clean cuts

Accurate

Lightweight
Cons
Takes time getting used to it

Not suitable for large scale projects
We are at the halfway point of our list, but there are many top-notch tools we are yet to cover. Our next recommendation for you is the DEWALT Shears, which offers unparalleled reliability in your tasks. DEWALT has been around for a long time and is known to produce the best DIY units, and this product is certainly no different.
Sale
Why Did We Like It?
Right away, you'll notice the metal construction, which makes it sturdy to withstand daily use. It delivers consistent performance, thanks to the powerful blades supported by the ¼-inch hex shank. As a result, you get clean cuts on your projects, which provides much-needed accuracy.
However, the major upgrade comes in the form of a 360-degree swivel head, which has several benefits. It permits you to get exceptional maneuverability making it ideal for working around tough spots while the rotating nature allows you to make fine cuts. So, you can handle an array of projects, which adds to the versatility.
Meanwhile, it has enough power, and you can easily use it with 18-20V drills. You can then manage the power you need on various tasks, which provides a seamless experience. Finally, you can cut materials as strong as 18GA, thereby ensuring you can swiftly complete your work while getting a comfortable experience.
What Could've Been Better?
The instructions aren't the best, and many users have reportedly struggled with the installation process. You may need to get help, or if you're determined enough, you can go about it yourself but be prepared to spend more time than usual. Also, remember to double-check everything once you're done.
Pros
Durable

Clean cuts

Powerful

Compatible with 18-20V drills

Highly maneuverable
Norske Tools has decided to keep things simple but without compromising on performance. With features like the sturdy construction and the extendable handle, it delivers a power-packed performance consistently. As a result, it significantly reduces the time you need to spend working, thereby turning quite a few heads among shoppers.
Sale
Why Did We Like It?
First and foremost, it comes in aluminum construction, making it robust and capable of handling wear and tear. It'll last a long time, and you won't have to worry about breaking down in the middle of work. Plus, it includes a laminate flooring kit offering fantastic versatility.
You get a cutting capacity of 13 inches, which is higher than most other models going around. As a result, it's potent and reduces the time it takes to get the job done. But what you'll love most is the outstanding precision it delivers despite having sufficient power.
Moreover, it has an extendable handle providing more control while delivering high on maneuverability. You can work in tight spaces and use it to make fine cuts to make your projects stand out. Lastly, with the ergonomic design, you can work uninterrupted for prolonged periods without feeling fatigued.
What Could've Been Better?
For everything right, it does come with a couple of issues. The installation procedure isn't detailed thoroughly, and if you haven't done it before, you may need professional help. Besides, the adjustable fence wobbles a bit and may move out of place, so you'll have to make the necessary modifications.
Pros
Versatile

Durable

Precision performance

Fast

Extendable handle
Cons
Tricky installation

The adjustable fence kept moving
We are nearing the end of our list, but we need to review a couple of products first. Next up, we have chosen the PacTool SS724 Shear for its brilliant flexibility and high cutting capacity, ensuring you get maximum efficiency in your projects. No surprises then that it has ticked the right boxes to be on most people's wish list.
Sale
Why Did We Like It?
Straight off the bat, the cutting capacity ranging from ¼-inch to ½-inch is enough to deliver a strong output on most tasks. You can complete your work swiftly, and with features like the rotating head, you won't have to compromise with performance. The 360-degree movement offers excellent maneuverability and ensures you get the desired accuracy.
In that regard, you'll also love the adjustable handle, which provides the necessary support while making the entire operation more manageable. Moreover, despite having sufficient power, it doesn't produce much dust, which will please many users. It keeps the workstation clean and saves you the trouble of having to tidy up after a long day.
It's also easy to use, and the user-friendly nature is further seen in the one-size-fits-all design. It doesn't matter whether you're right or left-handed as it provides a comfortable grip, thereby enabling you to use it for indoor and outdoor projects.
What Could've Been Better?
You would want to take your time with the model as it's likely to pose problems if you're a beginner. If you haven't handled something like it earlier, there's no reason to worry, and we assure you'll get the hang of it. But initially, the best results aren't easy to come by, and it takes considerable practice.
Pros
Powerful

Versatile

Highly maneuverable

Less dust

User-friendly
The Malco TSF2 TurboShear has made the necessary upgrades to climb the ladder and cement a place for itself. It offers the perfect combination of safety coupled with effectiveness, making for a desirable purchase. It's making all the right noise, and you'll love all that it offers.
Why Did We Like It?
Firstly, it comes with a hex shank drive shaft, which delivers a powerful performance capable of handling various tasks. It considerably reduces the time taken to get the job done, and with functions like the rotating head, there's no compromising with versatility. The all-round movement makes it easy to work from various angles for the best results.
Furthermore, the inclusion of the lock function makes the entire operation safe and ensures you can fix it at a particular point. It consistently helps you get the necessary precision in your tasks by allowing you to make intricate cuts without much difficulty.
Additionally, despite having the requisite power, it doesn't produce much dust, which is ideal for keeping the workspace clean. You won't have to spend time cleaning up after a tough day, thereby adding to the effectiveness of the unit. Consequently, you get a seamless experience under most conditions.
What Could've Been Better?
It's slightly heavy compared to the other units, which may prove to be an inconvenience. If you like your tools to be lightweight, you're better off looking elsewhere. Meanwhile, it'll take you some time to get used to the functions to generate optimum output, so remember to be patient.
Pros
Precise cuts

Versatile

Powerful

Minimal dust

Fast
Cons
Slightly heavy

It takes time to adjust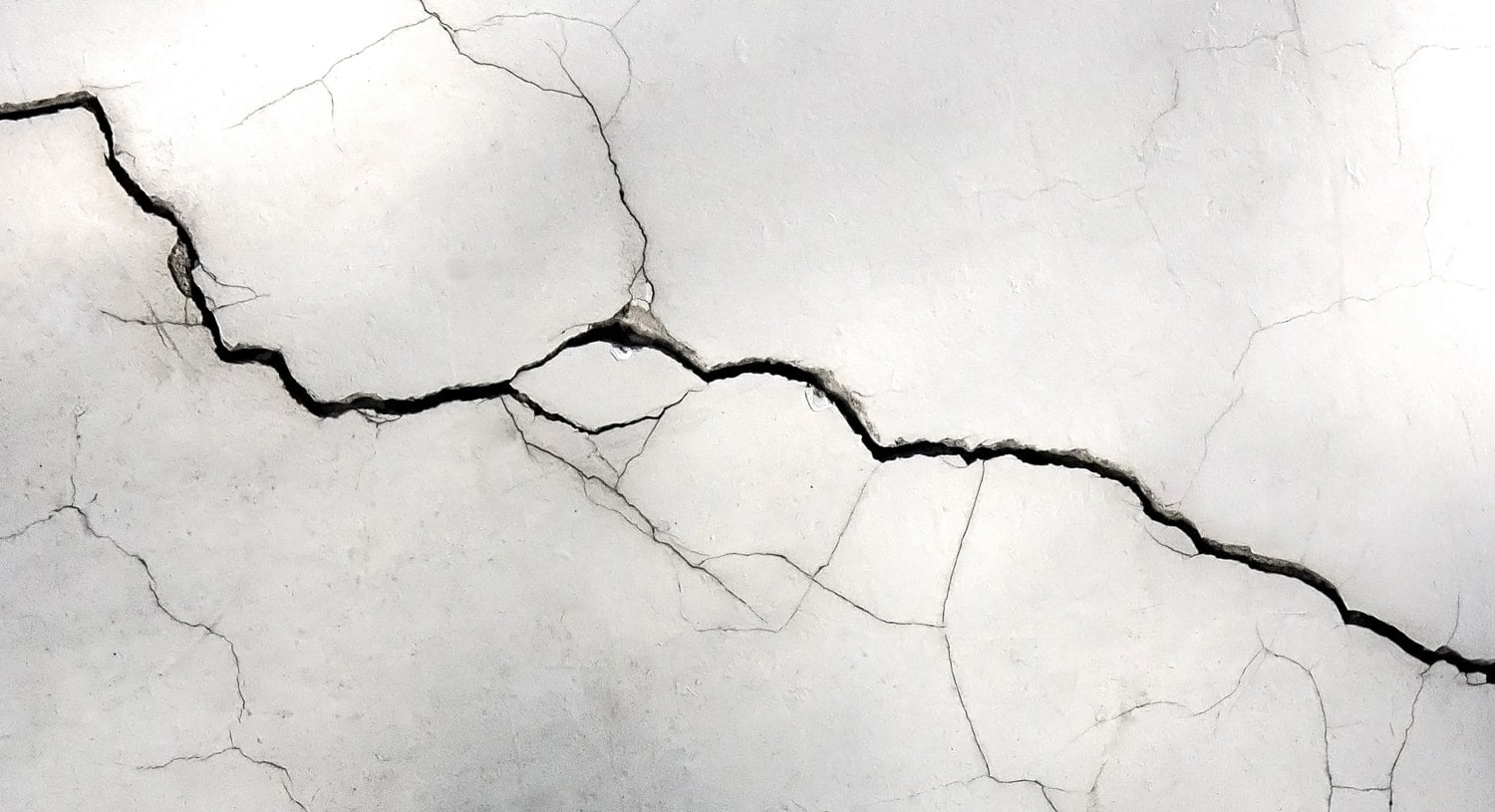 Fiber Cement Shear Buyer's Guide
Before you venture into the market, we would like to give you a couple of pointers to help you pick the right unit. Fiber cement shears have many components that could make it difficult for you to distinguish between the top products and the merely good ones.
We are here to discuss the essential aspects based on which we have formulated our list. A piece of knowledge about these functions will place you good stead and help you make an informed choice.
Durability
Your tool must be durable to handle the wear and tear of daily use. As a fiber cement shear, it will have to deal with cutting and shaping sturdy materials, among other things. It shouldn't be any surprise that only quality materials must be used for construction to ensure it doesn't break down.
Buying any tool is an investment, and you can't afford to spend resources to buy a new one ever so often. You must enjoy both the product and the components that come with it for a long time.
In that regard, the manufacturers cannot afford to make any compromises. So, having a steel or metal construction is of primary importance to deliver faultless output.
Ease of Use
Fiber cement shears come in various sizes to handle an array of tasks, but that shouldn't mean designers have to compromise with user-friendliness. The primary objective of any unit is to reduce your workload, and therefore you must be able to control it effectively to get the best results.
You should be able to adjust the components and the central unit, while the functions must be understandable, almost at a glance. You should know what each part does rather than pondering over how to get it right. Plus, the installation process and the disassembly must be written clearly to ensure it's uncomplicated.
There isn't any point in having a plethora of functions if the users find it challenging to use. Rather any good model must keep the basics right and then add the necessary features to deliver a better performance.
Power
Finally, it must have sufficient energy to make sure that you get through your work quickly. Shaping and removing sturdy materials is tedious, so you can't afford to go about it leisurely.
You have a lot of work to do, and your unit must be up to speed to ensure you get a cracking performance. More power doesn't always guarantee a better understanding, and you must have the ability to control the intensity you need on various tasks. As a result, your tool will be versatile, enabling you to handle small-scale and large-scale projects.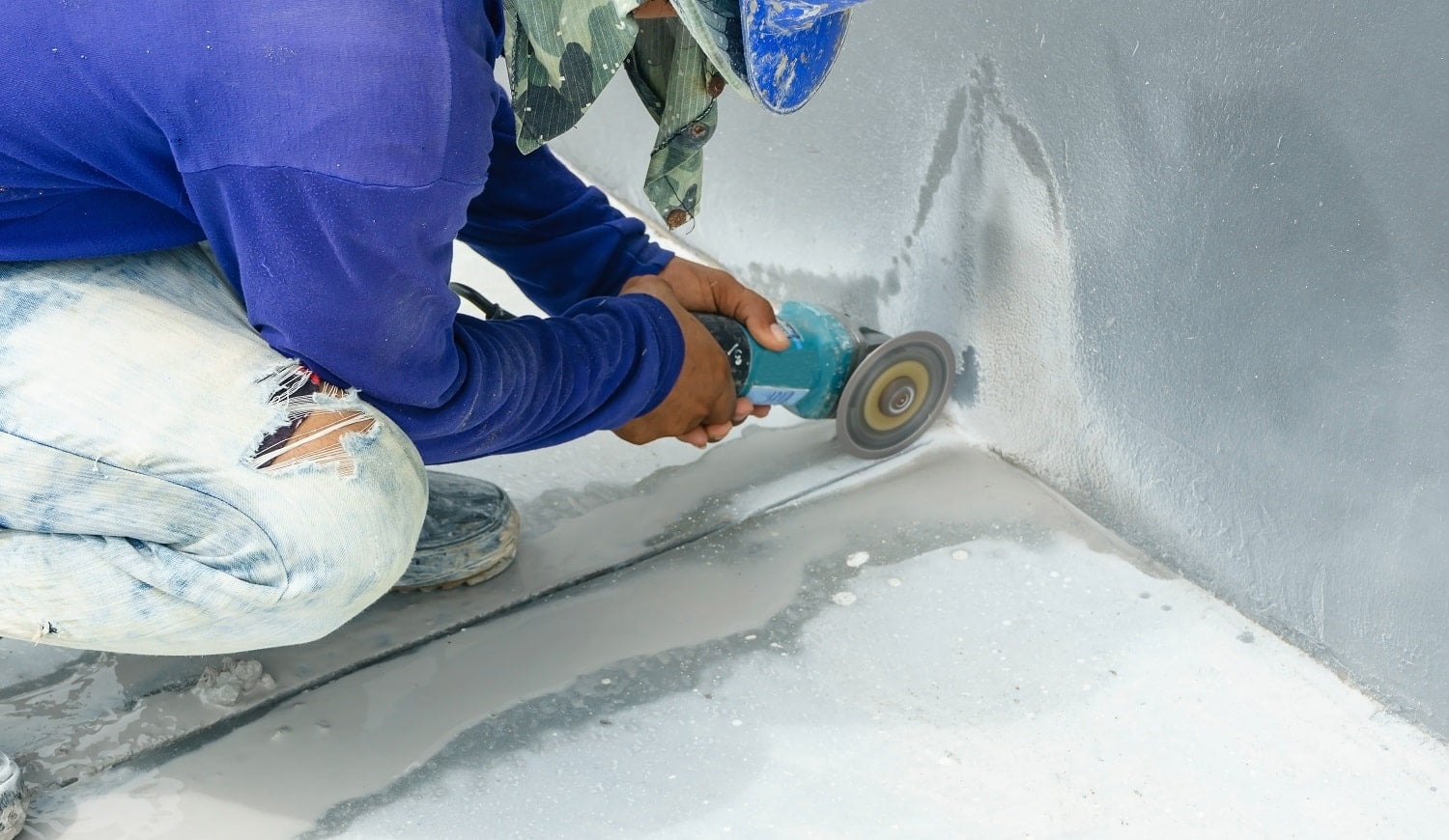 Verdict
We have reached the end of our list, and hopefully, you have a better idea regarding fiber cement shears.
These portable units are easily maneuverable, thereby ensuring you can make more delicate cuts with ease. Moreover, the user-friendly nature makes them ideal for use by amateurs or professionals alike.
But before signing off, we have decided to let you know our top picks in different categories, so you can make an informed decision. For the best overall performance, you should opt for the PacTool SS404 Shear, while the Makita Shear offers outstanding durability.
Meanwhile, the Malco TSF1A Shear is unparalleled when it comes to versatility. All that remains is for you to purchase the model best suited to your needs. Remember the points of the buyer's guide to dispel any lingering confusion and have a clear idea about the functions you require.
That's all the time we have. Until next time, Ciao!
Related Articles