Are you trying to give a makeover to your existing wooden furniture? What if we tell you that you can do it quickly and cost-effectively.
Wondering how? Well, you can achieve a beautiful appearance for your wooden decks with just a simple step. All you have to do is to apply a coat of the best wood stains. However, choosing the best one from the multitudes of available options on the market is not an easy task. 
Choosing the most durable, easy-to-use, and suitable option requires a lot of research. So, for your convenience, we have formulated this guide to give you an in-depth understanding of the top wood stains that you can buy. You will also find a buyer's guide at the end that will further help you with the selection process. 
So, without any further delay, let's dive right in!
Top Exterior Wood Stains 
IMAGE
PRODUCT
DETAILS

Our Top Pick

Our Top Pick

Olympic Stain 56500-04

Available in 4 color shades
Water-proofing feature
Each gallon covers 250 square feet

VIEW LATEST PRICE →

THOMPSONS WATERSEAL TH.041851-16 Transparent Water-proofing Stain

Resistant to water damage
UV-resistant material
Excellent water-proof formula

VIEW LATEST PRICE →

Varathane 269400 Premium Fast Dry Wood Stain

Available in multiple colors
Dries within an hour
Oil-based formula

VIEW LATEST PRICE →

KILZ L832211 Exterior Waterproofing Wood Stain

1 gallon covers 250 square feet
Acrylic-based formula
Suitable for water-proofing

VIEW LATEST PRICE →

DEFY Extreme 300158 1 Gallon Semi-Transparent

100 VOC compliant
Available in multiple color tones
100% acrylic stain

VIEW LATEST PRICE →

Deck Premium Semi-Transparent Wood Stain

Attractive color to choose from
Available in two size options
Suitable for damp wood application

VIEW LATEST PRICE →

General Finishes Exterior 450 Water Based Wood Stain

Environmentally-safe product
Includes UV absorber

VIEW LATEST PRICE →

Ready Seal 100 Clear

No primer needed
Quantity of 1 gallon
Stain type is clear

VIEW LATEST PRICE →

Cabot 140.0017417.007 Semi-Solid Deck

Low VOC (Volatile Organic Compounds)
Size: 1 gallon
Semi-transparent stain

VIEW LATEST PRICE →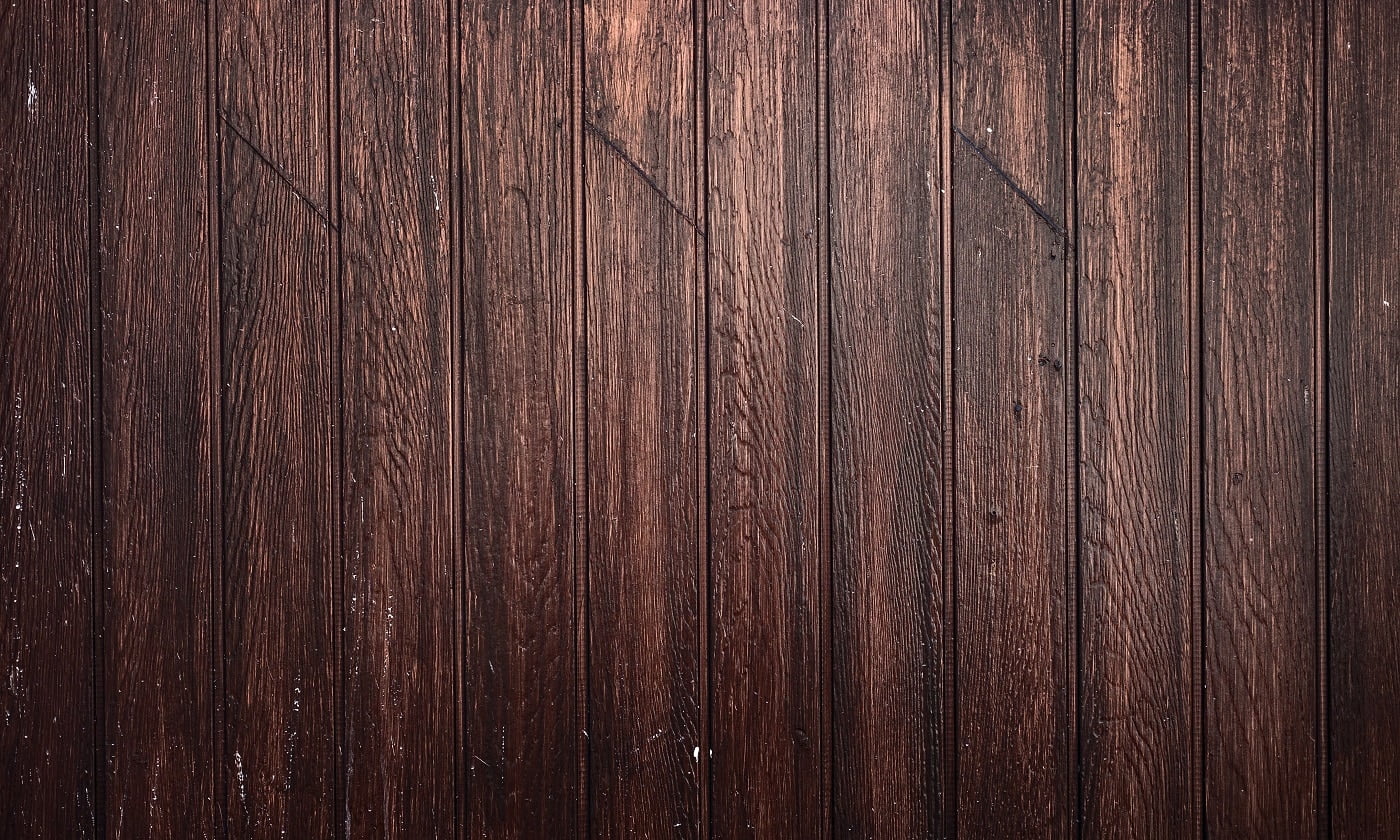 One of the most popular names in the market, the Olympic Stain 56500-04 is quite well-loved by customers and no wonder why! Its penetrating formula is specifically designed to provide the ultimate protection against stains, water damage, and UV harm. Once applied, it also enhances the natural beauty of the wood.
Why Did We Like It?
To begin with, this product provides great coverage. Every gallon of it approximately covers around 250-250 square feet of wood. So, this is pretty suitable for medium-sized decks. Even if you are coating fences or furniture, the coverage is simply outstanding. 
Additionally, this is an excellent option if you have to coat your patio or any other outdoor wooden furniture. Thanks to its advanced formula, this wood stain protects the furniture against water damage, potential harm from UV rays, and weather-based damages.
Moreover, maintenance for this is relatively low. Cleaning the item once it's coated with the stain  is super convenient, and only a water wash is enough to get it speckless. You can choose to use a vacuum cleaner too for removing dust.
What Could've Been Better?
There's hardly any complaint that we have with this item. However, we noticed one downside. The container is not very sturdy, and we suggest that you shift the product into another container before you start working with it. Nobody wants a messy workplace! 
Pros
Provides good coverage

Protects against water damage

Prevents from harmful UV radiation

Quite easy to clean after coating
Want to get a natural wood grain look on your deck? The THOMPSONS WATERSEAL TH.041851-16 Transparent Water-proofing Stain can help you achieve the look easily. This item is ideal for preventing your patio and wooden furniture from water damage and making them look incredible at the same time!
Why Did We Like It?
The best thing about this product is that it is both a wood stain and a sealer. So, you get the best of both worlds at the cost of one. It also helps cut down on the effort you would otherwise spend on doing these two tasks separately. 
This item delivers an incredible final finish and is highly suitable for outdoor wood products. And as it's available in a range of colors, you can pick one according to your preference and house décor. After all, who doesn't love variety, right?
Moving on, it works well as a water-proofing sealant, and when you start using it, you'll notice how easy it is to apply this item. Applying it to outdoor furniture will protect it from the negative impacts of water or rainfall. 
Also, this product is highly capable of sealing any kind of cracks and pits that appear on wooden surfaces with much ease.
What Could've Been Better?
The only downside to this item is its very thick consistency. While some may find it suitable, we noticed that when the product is too thick, it gets challenging to apply it on surfaces. It does not glide smoothly, and you might have to mix a thinner to make the process easier. 
Pros
Cost-effective option

Color variations are available

Easy to apply

Suitable for sealing cracks
Cons
Formula has a thick consistency
Searching for a wood stain that is suitable for indoor use? Look no further! The Varathane 269400 Premium Fast Dry Wood Stain is an excellent option to consider. This item is low on odor and dries up quickly, making your job super simple.
Why Did We Like It?
As we mentioned earlier, this item hardly emits any odor. The problem of strong smell is quite common to wood stains, but the Varathane 269400 Premium Fast Dry Wood Stain completely eliminates this issue. 
Additionally, when it comes to easy usage, this item is one of the best. It is well-designed, the formula glides smoothly and spreads with ease offering great coverage. So, even if you are trying it out for the first time, you will be able to do it without any significant hassle. You can use one-quarter of the item to cover around 275 square feet of the surface. 
The quality of the formula is so good that even with a single coat you will be completely satisfied. Moreover, it is great for restoring furniture and durable enough for coating floors to prevent staining. 
What Could've Been Better?
We hardly have any complaint about the product apart from the fact that we expected the packaging to be better. The box in which the item arrived was not very sturdy, and we were worried if the product was damaged during transit.
Pros
Easy to apply

Provides brilliant coverage

Has no strong odor

Durable and long-lasting
To maintain the integrity of the wood and give it a stellar look, the KILZ L832211 Exterior Waterproofing Wood Stain is an excellent option to consider. This is an acrylic-based formula and is designed to provide long-term protection from all kinds of weather damage.
Why Did We Like It?
What we like best about this acrylic formula is the kind of protection that it provides. Be it rain, UV damage, or snow, once you apply this, your product will be completely safe from all kinds of possible weather-based damage. 
Furthermore, the kind of finish that it delivers is simply incredible. It is semi-transparent, and once applied, it adds a little shine to the wood, making it look brand new. This coat even delivers a mildew-resistant finish and prevents scratches from forming. 
Moreover, this is highly suitable for protecting wood that has become faint due to the sun's high heat or regular wear and tear. Even if your wood has loose fibers, you can use this item to treat the situation. The polish covers all of such minor issues, making your wooden articles look as fresh as new! 
What Could've Been Better?
The only downside to this product is the inadequate information on the packaging. If you are using it on lighter wood, you will need a few coats instead of one. This requires more product and takes longer time. Keep this factor in mind if you plan on using it on a lighter variety of wood.
Pros
Provides protection from environmental damage

Easy application

Easy to clean post stain application

Helps to protect damaged wood
Cons
Requires multiple coats for lighter wood
The DEFY Extreme 300158 1 Gallon Semi-Transparent is an excellent consideration if you are planning to stain wood that has been treated before. Since treated wood takes time to soak the stain, this item is specifically designed to make the process more manageable, efficient, and convenient.
Why Did We Like It?
We were very impressed with the kind of finish this item delivers. What makes it interesting is its water-based formula that is entirely eco-friendly. So, while you give the wood a new lease of life with this stain, you cause no damage to the environment. 
Also, it is semi-transparent and offers a finish that looks naturally matte. It will make your wooden articles look exquisite!
Moreover, durability is a huge plus when it comes to this item. Recoating is not just expensive but also very time-consuming. With DEFY Extreme 300158, you will have no such worries as the coat will last you for a long time.
Lastly, it is made with the highest quality resins and prevents the wood from darkening or fading for a considerable time period. 
What Could've Been Better?
After a few outdoor applications, we noticed a minor glitch with the item. The product is a little thin when it comes to consistency. So, you might have to apply a few coats to get an even layer of stain. However, it dries very fast, and you can apply more than one layer on the same day.
Pros
Free of harmful chemicals

Provides high-quality finish

Known to be durable

Post-application cleaning hassle-free
Cons
Consistency is a little thin
The Deck Premium Semi-Transparent Wood Stain is a great choice for the ones who like protecting and saving what they build. Made with the best quality raw material available on the market, a coating of this stain will make your wooden articles withstand the test of time. To know more about it, keep reading.
Why Did We Like It?
To put it simply, the result that this product delivers is top-notch. It is available in five elegant color shades that enhance the beauty of your wooden deck and furniture. Also, the semi-transparent formula provides a very natural sheen to the wood.
Another favorable feature is its easy application. Some people get tired of the wait time required between cleaning and staining. When it comes to this item, you can drop all such worries behind. It is suitable to be used on damp wood too. 
Just give it some time after cleaning to make sure that the wood is dry, and you can start staining it right after. Furthermore, this formula is an amalgamation of a wood sealer and a wood stain. So, you do not have to buy separate products when you decide on treating your furniture. 
What Could've Been Better?
After using it a few times, there's one major deal-breaker that we noticed. Unless you follow the steps correctly to prepare the wood before you stain, the chances are that the coating will start chipping off after a few months. 
Pros
Cleaning becomes easier post-application

Provides a beautiful, natural shine

Takes little time to apply

Cost-effective option
Cons
Starts chipping unless applied carefully
Next up on our list, we have the General Finishes Exterior 450 Water Based Wood Stain. It is well-liked by customers for its premium-quality output. Since it is a water-based stain, it is suitable for all types of outdoor wood projects.
Sale
Why Did We Like It?
Honestly, we feel that this item is quite an all-rounder. Think of any outdoor project that involves wood, and you can use General Finishes Exterior 450 Water Based Wood Stain on it. Be it garage doors, furniture, patios, and you can apply it to everything. It enhances not only the beauty of the wood but also its durability.
If you are an environmentally conscious consumer, this product is your best bet as it is made of renewable materials only. Because of this reason, it is a sustainable product and will keep your carbon footprints in check.
Plus, once applied, you can rest assured that the item will not face any more sun damage. The formula contains UV-absorbing elements that prevent the wood from potential harm from the sun's rays. Moreover, it prevents the wood from changing color due to excessive heat. 
What Could've Been Better?
Unless you are a pro or you have used wood stains before, using this item might seem a little challenging. The product does not come with a clear set of instructions. So, preparing the staining mix might be a little difficult initially. For beginners, we highly recommend referring to tutorial videos before you get started. 
Pros
Adds more durability to wooden articles

Adds premium-quality finish

Prevents sun damage

Easy cleanup post-application
Cons
Does not come with a detailed user manual
We are almost reaching the end of the list, and next up, we have the Ready Seal 100 Clear. This large five-gallon bucket is best suited for big outdoor projects. If you prefer adding just a slight color tint to the wood, all the while sealing it against weather-based damage, this is a great option to consider.
Sale
Why Did We Like It?
The best thing about this product is that it is very well-suited for large projects. It comes in one 5 gallon jar and is suitable to cover up to 125 square feet of area. So, if you have a modest budget and want to opt for a cost-effective item, this product is the one for you. 
This versatile product can be used on various wooden surfaces like hardwood and softwood. Additionally, this stain helps protect the wood against mold, environmental damage such as UV rays and rainfall, and even mildew. 
Moreover, the finish that it delivers is nothing short of incredible. It adds a slight color tint which brings much beauty and luster to the wood. Since it is an oil-based stain, its durability is considerably high. 
Also, it is a semi-permanent sealer and stain, which is perfect if you want to retain the natural look and texture of the wood.  
What Could've Been Better?
Unless you have worked with exterior wood stains before, you might find this product a little hard to use. The instruction included with the package is not very detailed, so trying to figure it out can become a challenging task. If such a situation arises, we suggest watching some tutorial videos on the internet for help.  
Pros
Sufficient product quantity for large projects

Very versatile item

Adds a lustrous tint to the wood

Helps in restoration work
Cons
User manual is not detailed
Up next is a product that is well-known for the brilliant performance that it offers. The Cabot 140.0017417.007 Semi-Solid Deck is an excellent option for beginners and professionals alike. It is best suited for protecting and beautifying outdoor wood. To learn more, keep reading.
Sale
Why Did We Like It?
What we liked best about this item is that its drying time is pretty quick, and that makes it relatively easy to work with it. In half a day's time, the stain gets dry to touch, and if you want to apply a re-coat, you can do it quite easily. 
Plus, it helps you to retain the original texture and the natural grains of the wood. The stain is light and translucent, so it only adds a bit of sheen. Consequently, the color variation and the natural appearance of the wood show through beautifully. 
Moving on, beginners can try their hands on this product since it is easy to use. Even if you are new to using wood stains and decide on experimenting with this to give your wooden deck a makeover, it will be a cakewalk. The package comes with a detailed user manual to guide you step by step through the application process.
What Could've Been Better?
The only downside to this otherwise efficient product is its long delivery time. So, if you are in a hurry to start with a project, you should keep this factor in mind. Otherwise, it's always a good idea to visit the local hardware store if you want to get it quick. 
Pros
Suitable for beginners

Retains the original rich, wooden look

Drying time is considerably low

Item is low on maintenance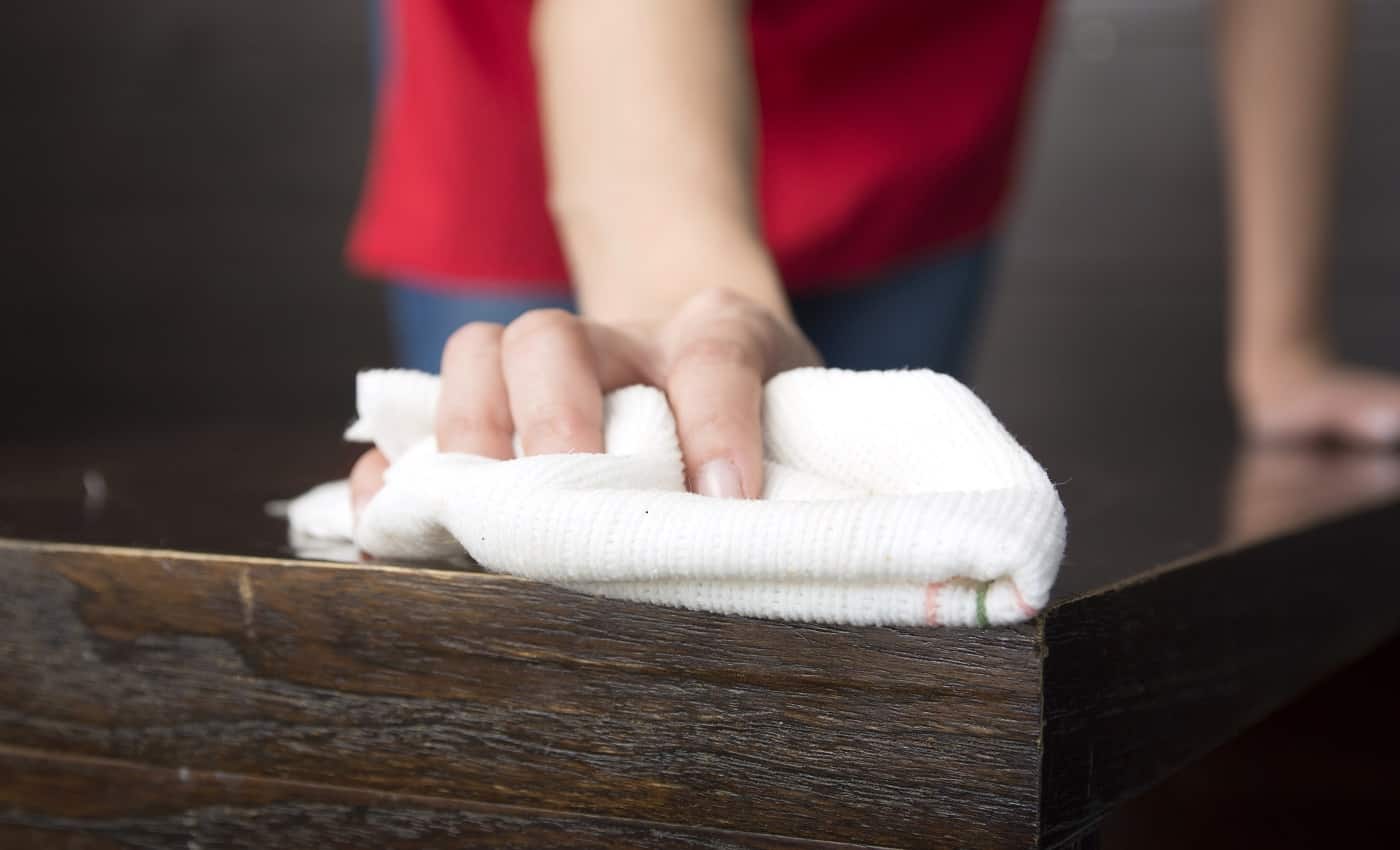 Exterior Wood Stain Buyer's Guide
Now that you have read about the best wood stains out there, were you able to make a choice? Relax! We know that it is not that simple. Choosing the perfect option that meets all your requirements is quite a challenging task. 
Only knowing about the features of these products is not enough to make a smart choice. In order to choose the best item, you have to take a few other factors into consideration. To lessen your burden, this buyer's guide includes all of those factors in detail. 
So, without further ado, let's check them out. 
Oil-Based v/s Water-Based Stains
This is a general confusion that many buyers face before selecting their best bet. We have tested both the variants, and we can tell you that both have their fair share of advantages and disadvantages. For your convenience, we'll be shedding light on the differences in detail. 
The water-based variants offer a wide range of color options to choose from and dry up pretty fast. So, if you go for this type, you will be able to complete the staining process relatively faster. 
Moreover, they do not have a strong odor, and cleaning up is a lot more convenient. However, you need to keep in mind that the cost of water-based stains is not exactly cheap. 
On the other hand, oil-based wood stains are designed in a way to penetrate through the cracks and crevices. This makes the application process much simpler and enhances the overall natural look of the wood. However, the drying time for these kinds of stains is considerably higher. 
Stain Transparency
You should always select a wood stain only after having considered the kind of transparency that you prefer. This is determined by the kind of look that you want on the wooden furniture once it is coated by the wood stain. 
If you go for clear stains, it will add a water-proof layer and most likely a UV shield too. These items have no colors and only show the real beauty of the wood, while protecting it from cracking and scratches. So, you can understand that it is a great option for wooden articles that are already in good shape. 
Transparent stains are pretty similar to clear stains, with the only difference being that they come with a slight tint. Because of this, brush strokes become less visible. 
Semi-transparent stains are good if you want to add a bit of color but let most of the original woodgrains be visible even after coating. The added pigments provide extra protection from the harmful radiation of the sun. 
On the other hand, if you choose solid wood stains, they will definitely deliver a rich, opaque color coating but hide most of the natural woodgrains. We suggest that you go for this option only if you want to give the furniture or deck a complete makeover. 
These stains last for the longest time without cracking or peeling. They are perfect for outdoor use, such as staining fences and other wooden furniture such as deck chairs and so on. 
Final Words
That's all for today, folks!
We put a lot of effort into compiling all the necessary information about the best exterior wood stains for you. After reading this comprehensive guide, we hope that you will be able to make an informed choice that's perfect for your needs. 
But before saying goodbye, we would like to let you know some of our preferences. The Olympic Stain 56500-04 takes the award for being our all-time favorite. 
If you are looking for a cost-effective and easy-to-use product, The THOMPSONS WATERSEAL TH.041851-16 Transparent Water-proofing Stain is an incredible option. And if your prime concern is durability, the Varathane 269400 Premium Fast Dry Wood Stain is your best bet. 
We request you to keep a watch on this space for more such informative and interesting reads. We promise to be back very soon. With that being said, it is a wrap.
Until next time, take care!
Related Articles
9 Best White Face Paint For Cosplay, Clowns & Halloween
8 Best Face Paint For Kids Reviewed
6 Best Body Paint | Top Brands Compared
5 Epic Face Painting Supplies That Will Improve Your Designs
6 Best Body Paint For Cosplay Reviewed
Learn How to Body Paint With Brilliant Results Right Now
5 Best Airbrush for Body Painting Reviewed
16 Brilliant Face Painting Techniques to Feed Your Imagination
15 Stunning Low-budget Floating Deck Ideas For Your Home
13 Best Paints for Bathroom Ceilings 
11 Best Polyurethane Protective Coatings  
What is the Best Wood for Outdoor Furniture 
13 Best Spray Paints For Metal
7 Best Airbrush for Miniatures & Model 
11 Best Epoxy Resin For Crafts 
5 Best Polyurethane for Floors  
5 Best Epoxy Resin for Tumblers  
13 Best Spray Paints For Metal
7 Best Sprayers For Staining A Fence
7 Best Airbrush For Models & Miniatures  
10 Best Clear Coat for Kitchen Cabinets [Buyer's Guide]
7 Best Polyurethane for Floors 
11 Best Miniature Primer [Reviews & Buyer's Guide]
9 Best Paint Sprayer for Lacquer
7 Best Sprayers For Staining A Fence
9 Best Paint Sprayer For Lacquer
7 Best Glue For Particle Board
5 Best Glue To Fix Fridge Plastic
7 Best Glue For Particle Board
5 Best Glue To Fix Fridge Plastic