A well-maintained lawn can be one of the most beautiful and aesthetically pleasing areas around your home.
Did you picture a large, perfectly mowed lawn? Now imagine long, untidy grass in that same imaginary area. If only a yard could maintain itself, there would be no need for you to spend precious time and effort to mow it.

QUICK COMPARISON: Our Top 3 Picks For Electric-Start Self-Propelled Lawn Mowers
Homeowners, who have a lawn or backyard to maintain, rely on self propelled lawn mower to make this chore quick and convenient. And if you are looking for one, we know what it feels like. There are hundreds of options out there, and picking the best can be quite challenging.
But don't worry; we have carefully handpicked six top-notch walk behind lawn mower from some of the most renowned brands. You will be pleased to know that we used each of these recommendations extensively to gain an unbiased understanding of the pros and cons.
So, without further ado, let's get straight to the self propelled lawn mower reviews.
Best Electric-Start Self-Propelled Lawn Mowers
IMAGE
PRODUCT
DETAILS

Our Top Pick

Our Top Pick

Lawn-Boy 17734

Engineered tri-cut system
Two-point height of cut
3-in-1 discharge ability

VIEW LATEST PRICE →

1ST RUNNER-UP

1ST RUNNER-UP

Husqvarna LC221FHE

4-point height adjustment
21-inch cutting width
Lightweight design

VIEW LATEST PRICE →

2ND RUNNER-UP

2ND RUNNER-UP

Black & Decker CM1936ZA

Folds down for compact storage
19-inch cutting width
Single lever height adjustment

VIEW LATEST PRICE →

Honda HRR216VKA

Effortless and speedy assembly
Adjustable self-propulsion
No need to mix oil and gas

VIEW LATEST PRICE →

Poulan Pro 967044401

Dual blade design
20-inch cutting width
Automatic battery switchover

VIEW LATEST PRICE →

Snapper P2185020E

Briggs & Stratton 850 Professional Series engine
Seven adjustable mowing heights
21-inch cutting width

VIEW LATEST PRICE →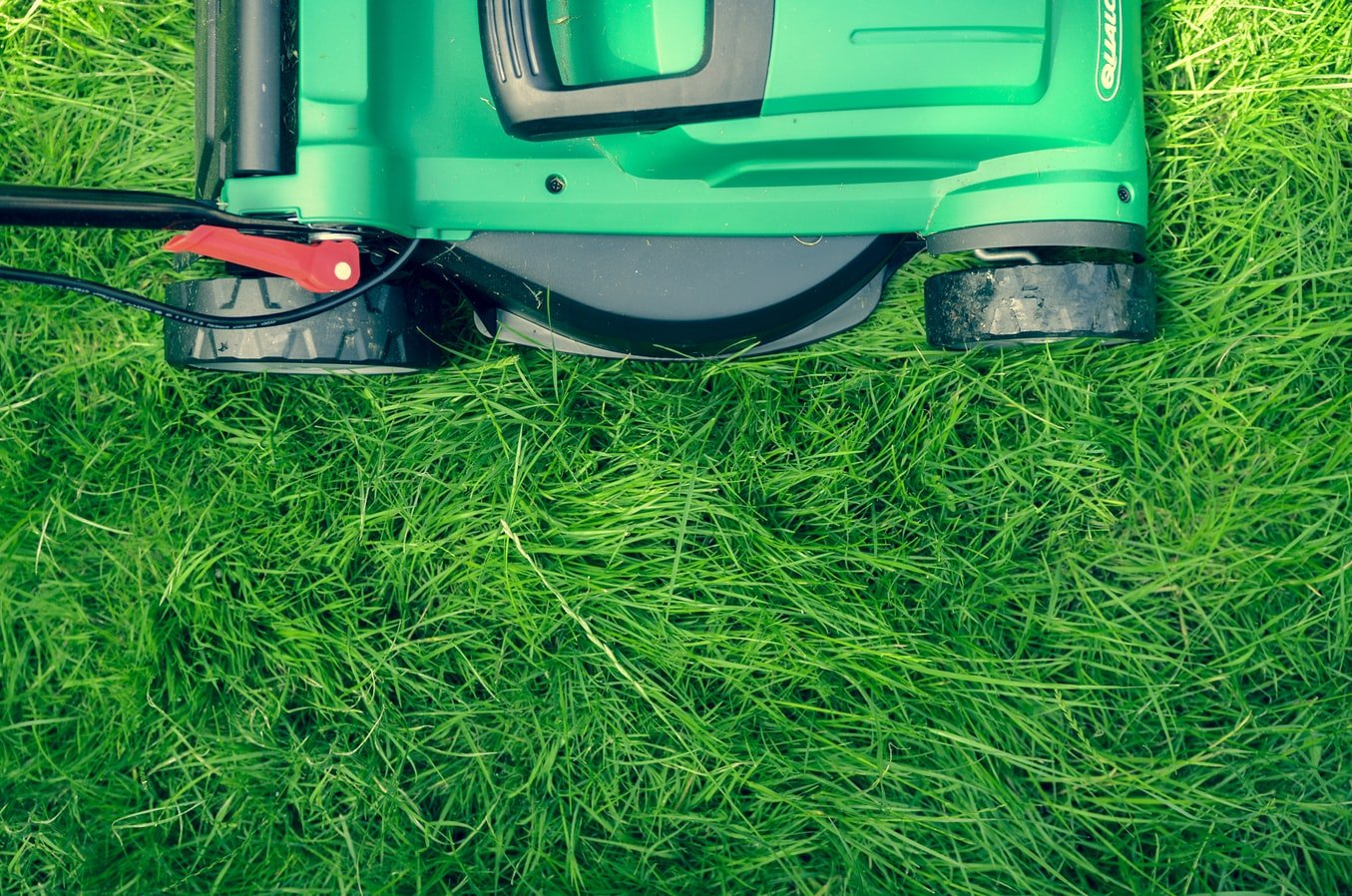 The numero uno spot on this list goes to the 17734 mower from the reputed brand of Lawn-Boy. We decided to give it a try after hearing our neighbors sing praises for it, and we weren't disappointed one bit. What sets Lawn-Boy apart from its competitors is its exceptional history of over eight decades, so we weren't hesitant to buy this mower.
Why Did We Like It?
Straight off the bat, we were impressed by its easy assembly, thanks to the detailed instructions that come with it. It took two of us a little over 45 minutes to get this thing up and running. And once we used it, we knew we had bagged a great mower.
Speaking of bagging, it comes with three-in-one discharge flexibility. So, you can choose between bagging, mulching, or discharging the leaves to the side. Moreover, you can effortlessly adjust the mowing height between two predefined points. This versatility is perhaps its most significant selling point, especially in its price range.
And that's not all; the self propelled lawn mower comes equipped with the powerful XTX OHV engine from Kohler, which ensures long-lasting performance. Also, its Engineered Tri-Cut system with a 21-inch steel, deep dome deck facilitates superior mulching quality.
Lawn-Boy has been delivering excellent products for a very long time, and it backs the 17734 mower with two impressive warranties. You get a 2-year full warranty and a 3-year Tru-Start engine warranty.
What Could've Been Better?
The only area of improvement is its packaging. We were fortunate to receive our unit without any defects because there was no styrofoam inside the box to secure it. But this is far from a deal-breaker. Even after using it for over three months, we haven't been able to find any significant flaws in this mower's operations.
Pros
Engineered tri-cut system

Two-point height of cut

Powerful, Kohler XTX OHV engine

3-in-1 discharge ability
Cons
The packaging is not optimal
It is highly unlikely that any Husqvarna product would not be a part of a list of the best outdoor power tools, such as lawn mowers. After all, the brand is known for providing top-notch models, keeping customer satisfaction as its topmost priority. And that's precisely what it managed to do with the LC221FHE mower.
Why Did We Like It?
First and foremost, assembling this self propelled lawn mower felt like a breeze. We had to install only the handle and electric start unit, which took a few minutes at most!
We were looking for a mower with front-wheel drive because there are quite a few steep hills and uneven patches in our backyard. And this beast of a machine from Husqvarna seemed to fit the bill perfectly. What makes it even better are the large rear wheels that enhance maneuverability and control.
After using it a couple of times, we were impressed by its lightweight design and reliable push-button auto-start. It is safe to say that you will not face any hassle with moving it around.
Now, let's talk about its mowing performance. You can expect to get a clean and even cut with this mower every time. And its 21-inch cutting width will make short work of any small-to-medium-sized lawn. What's more, it comes with a 4-point height adjustment for additional flexibility.
What Could've Been Better?
The only downside of this mower is that it is a tad bit difficult to clean. If you have to clean the drive chamber and get rid of grass clumps, you would have to turn the entire unit upside down. And that's because the chamber cover is secured with two bolts at the bottom of the deck. There should have been easy-to-push snap tabs at the top of the deck.
Pros
4-point height adjustment

21-inch cutting width

Front-wheel drive

Lightweight design

Easy and quick assembly
Cons
A tad bit difficult to clean
Our next recommendation for you comes from the reputed brand of Black & Decker. The CM1936ZA is a significant upgrade of its earlier variant and an ideal choice for lawns up to 0.5 acres big. Unlike the top two recommendations that were powered by gas, this is a more environment-friendly option as it is an electric mower.
Why Did We Like It?
We had been using the CM1936 self propelled lawn mower for over five years, and we were quite pleased with its performance. So, when we saw that Black & Decker released its upgraded version in the CM1936ZA model, we had to give it a try. And it proved to be well worth it!
Like any cordless electric lawn mower, it is not as powerful as its gas-powered peers. But it packs enough power to take care of mowing endeavors on any lawn that is not bigger than half-an-acre. We could easily mow our front garden, which measures nearly 1/3rd of an acre.
We noticed that some users had complained about its battery life. Although it is always wise to keep a second back up battery handy, we did not find its 36V battery to be inferior. It runs for a tad bit longer than an hour on a full charge, which is more than enough for our needs.
But that's not all; this 3-in-1 model offers immense flexibility with its bagging, mulching, and rear discharging functions. And did we mention that it folds down to facilitate easy storage!
What Could've Been Better?
Although the lead-acid battery on this mower lasts longer than standard lithium-ion batteries, it makes it a tad bit heavier. So, if you plan to use self propelled lawn mower on an uneven surface or push it up a steep hill, you will likely face some maneuverability issues. But, this is far from a deal-breaker.
Pros
Folds down for compact storage

3-in-1 mulching, bagging, and rear discharge functions

19-inch cutting width

Single lever height adjustment

One of the most affordable options
Cons
The lead-acid battery makes it heavy
Now that we are done with the coveted top three spots, let's look at one of the most affordable and user-friendly options on this list. The HRR216VKA mower from Honda works like a dream and is perhaps the best product in its price range. And Honda enjoys unparalleled goodwill in the outdoor power tools industry. 
Why Did We Like It?
Straight off the bat, we were pleased with how easy it was to set it up. This mower practically assembles itself; all you need to do is unfold the push handle, put the bag into the metal frame, and add the engine oil container after filling it with gas.
When you use it for the first time, start the engine with the pull cord and let it run for a couple of minutes to charge its battery. After that, you should not face any problems starting it with the electric key start.
We especially liked the mulching capability of this 3-in-1 machine, though the bagging and rear discharge functions work well too. And that's not all when it comes to versatility – it comes with a thumb pedal that can be pushed to adjust the self-propulsion speed.
What sets it apart from the vast majority of self propelled lawn mowers out there is its ergonomic design. One of the most significant hassles of using a gas-powered mower is mixing oil and gas. But this Honda mower is equipped to do that for you, thereby saving your time and effort.
What Could've Been Better?
There isn't much to not like about this mower. But if we had to nitpick, we would say that its weight distribution could be slightly improved. Most of its weight lies over the rear wheels, because of which it almost popped a wheelie when we tried to use it at the highest propulsion speed.
Pros
Effortless and speedy assembly

3-in-1 mulching, bagging, and rear discharge functions

Adjustable self-propulsion

No need to mix oil and gas
Cons
Weight distribution is not optimal
In the world of electric lawn mowers, Poulan Pro is one of the most famous names and for a good reason. It has a track record of offering excellent products at affordable prices. And the 967044401 mower is no different! Read on to know all of its praiseworthy features that convinced us to keep it on this list.
Why Did We Like It?
Before we talk about anything else, we must tell you the unique feature of this mower that you won't find in most of the other products out there. And that is its automatic battery switchover. It comes with two batteries, and when one of those runs out, it automatically draws power from the other. So, you can rest assured that you won't have to take a "battery change" break!
Unlike the other, higher-ranked mowers on our list, this Poulan Pro unit has mulching and bagging functions but no discharge option. But the bag is quite big, which more than makes up for it.
One of the best things about this self propelled lawn mower is the thoughtful inclusion of a foldable handle. It will allow you to store it away when it is not being used conveniently. Moreover, it is one of the lightest options on this light, weighing a little over 40 pounds, which makes it portable.
What Could've Been Better?
After using it extensively, we couldn't help but notice a couple of minor downsides of this mower. First, only one of the two batteries is a heavy-duty one. And second, its blade placement makes for a bizarre cut pattern that won't let you get even cuts in tight corners or near a fence.
Pros
Dual blade design and 20-inch cutting width

Automatic battery switchover

Portable, lightweight design

The fold-down handle allows convenient storage

One of the best electric mowers out there
Cons
Only one heavy-duty battery

Uneven cuts near an obstruction or in corners
It is time to talk about our final recommendation, which comes from the well-known brand of Snapper. The P2185020E self propelled lawn mower is one of the most expensive options on this list, and the reason for its higher price is a vacuum-like feature that ensures unparalleled bagging of grass clippings.
Why Did We Like It?
When it comes to lawn mower engines, few others come close to the ones that bear the Briggs & Stratton name. And that's one of the primary reasons for picking this model as one of our recommendations – it is equipped with the powerful B&S 850 Professional Series engine.
Let's talk about the one feature that makes this mower stand apart from the rest – its Hi VAC deck. It effectively sucks up the grass clippings after they are cut, leaving a smooth and clean surface. In fact, it is so good that it feels almost like a vacuum, thanks to its unique blade and rolled deck edge.
Furthermore, this 3-in-1 self propelled lawn mower can be used to mulch, bag, and side discharge grass clippings. And that's not all; its versatility is further enhanced by seven different mowing heights, ranging from 1.25 inches to 4 inches. You can easily adjust the mowing height through the handles.
What Could've Been Better?
Although its Hi VAC deck works splendidly for bagging, we found its price to be too expensive for our liking. Let's face it; it isn't much of an upgrade from the other mowers on this list, if you take away the vacuum function. Other than that, because of its heavy build and rear-wheel drive, we faced some hassles with turning it.
Pros
Briggs & Stratton 850 Professional Series engine

3-in-1 much, bag, and side discharge functions

Seven adjustable mowing heights

Hi VAC deck works almost like a vacuum

21-inch cutting width
Cons
A tad bit on the expensive side

Heavy build and rear-wheel drive compromise maneuverability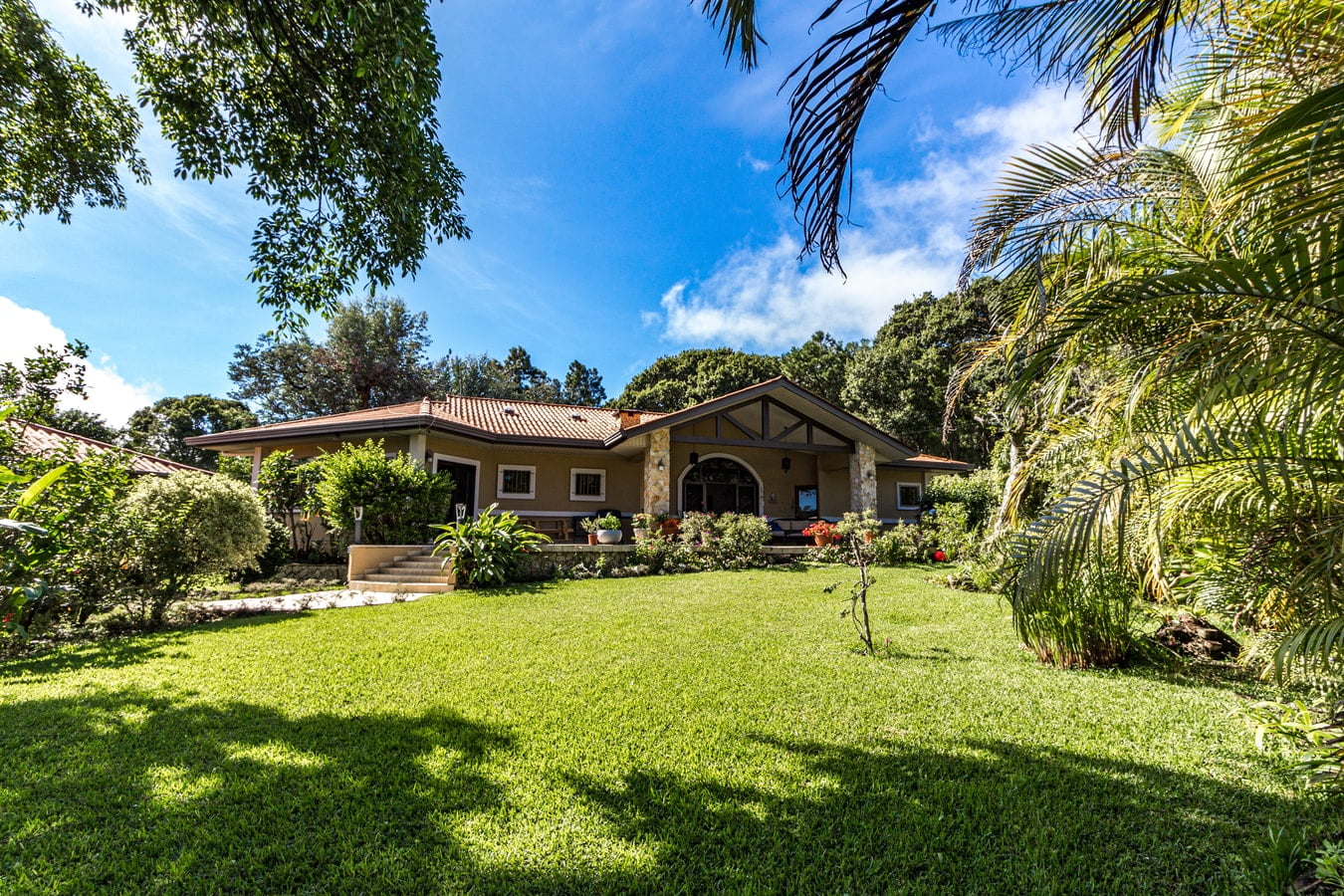 Self Propelled Lawn Mower Buyers' Guide
You have gone through half a dozen lawn mowers that are worth buying. But of course, you cannot buy all of them. So, now, it comes down to the final selection process, where you need to select one out of these six self propelled lawn mowers. That's where this guide comes into the picture.
Here are all the factors you need to consider while looking for the ideal mower for your needs:
Cost-Effectiveness
The first thing you need to look at when buying any product is its cost-effectiveness. And a lawn mower is no exception to that general consumer behavior! The last thing you need is to spend your hard-earned money on a mower that fails to deliver.
So, how do you assess the cost-effectiveness of a lawn mower? For starters, you could compare its features with those offered by its competitors in the same price range. As a rule of thumb, read the reviews to know if there are any significant shortcomings of the product you are looking to buy.
Longevity
This one is a no-brainer! Self propelled lawn mowers cost hundreds of dollars, making them products you won't be buying every other season. In other words, you expect it to last for at least a couple of years.
The durability of every component of the machine is of utmost importance. Be sure to check the motor, deck material, blades, handle, and wheels. If you look closely, you will see that each of our six recommendations comes from a reputed brand that backs its products. A reliable measure of any mower's longevity is the warranty that is offered with it.
Ease Of Use
Lawn maintenance isn't exactly one of those fun activities that we all look forward to. And it only gets worse if we have to deal with a mower that is not easy to use. More often than not, procrastination kicks in, and we tend to delay the mowing tasks until the lawn starts resembling a mini-jungle.
If that sounds like something you would do, this is one of the most important factors to consider before buying a lawn mower. Pay close attention to its design and look for user-friendly elements. Whether you are using it, cleaning it, or storing it, it should be hassle-free and time-saving.
Versatility
You can't have a self propelled lawn mower each for every different type of mowing work that you want to do. You must go for a product that is versatile enough to take care of the several things you might need to do.
For instance, most of the products on our list come with 3-in-1 functionality, including mulching, bagging, and rear or side discharge. And that's not all; you should also look at features like variable speed settings and adjustable mowing height.
Verdict
With that, we have reached the end of this guide. But before we sign off, let us reiterate our findings to make things easier for you.
The Lawn-Boy 17734 is the best option overall, the Husqvarna LC221FH is ideal for uneven lawns, the Honda HRR216VKA has the most ergonomic design, and the Black & Decker CM1936ZA is the best budget buy.
We hope you found this guide helpful, and one of these products ended your search for the best lawn mower. Let us know in the comments section below if you would include any other mower on this list.
Till next time!
Related Articles
5 Best Self-propelled Lawn Mowers Right Now
The 5 Best Lawn Mowers for St Augustine Grass Right Now
Best Lawn Edging for a Legendary Garden 
4 Best Walk Behind Brush Cutter
13 Best Trimmer Lines | Multi-Sided, Round, Square, Twisted & Serrated
13 Best Inexpensive Lawn Mowers For Small Yards
11 Best Battery Powered Lawn Mowers
How to Sharpen Reel Mower Blades?
13 Best Lawn Tractor Batteries
Zero Turn Vs Riding Mower, Differences & Best Solution for 2022
13 Best Loppers | Buyer's Guide
Who Makes The Best Lawn Mower Engine Today?
How to Clean the Lawn Mower Carburetor Without Removing It?
13 Best Brushless Cordless Lawn Mower
13 Best Potting Mix For Orchids