Disclaimer | This article may contain affiliate links, this means that at no cost to you, we may receive a small commission for qualifying purchases.
With the right electric griddle, breakfast can turn into a meal that your entire family looks forward to. And today, we will help you choose the best one!
Electric griddles are best when it comes to making lip-smacking hamburgers and pancakes. However, if you can play on their versatility, you can try out a great deal of other recipes too. For that, you just need to select the correct product.
We understand that choosing one must be difficult for you, given that there are so many variants available on the market. So, to help you out, we thought of testing the best options and curated this list of the top 9 electric griddles.
The pros and cons of these products are also discussed in this guide. There's also an added buyer's guide to make the selection process easier for you.
So, without much delay, let's check the products out!
Best Electric Griddle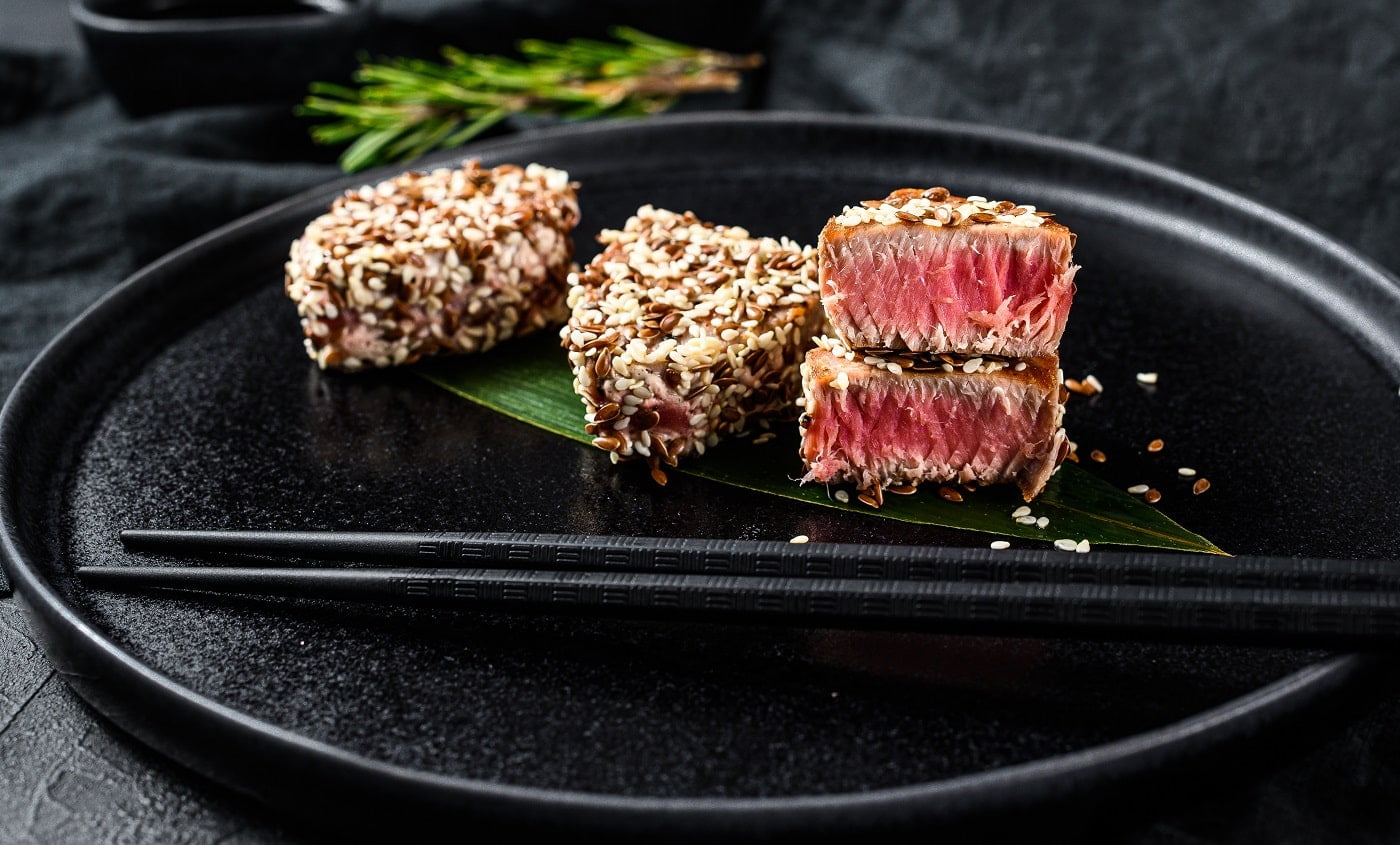 Presto 07047 Cool Touch Electric Griddle is a brilliant option if you are looking for an item that is known for providing consistent heating. If the heat is consistent, you can rest assured that your baked brownies will turn out to be perfect. To learn more about this product, keep reading.
Why Did We Like It?
If you have a big family, this griddle is going to be the perfect fit to satiate everyone's appetite. It comes with a cooking surface of 10.5 x 16 inches and is good for parties in your backyard on weekends. The cooking surface is comparatively a lot bigger than that of standard options that are available on the market.
Plus, it has a built-in backstop ledge, making the task of handling food very easy. Be it sandwiches or hot pancakes, this griddle can help you make all kinds of delicacies. There's always space and scope to cook a number of things at a time.
Now that we have already talked about its capacity, we'll throw some light on its build quality. It is made of cast aluminum, and this makes the device relatively light but sturdy at the same time.
Also, the cooking surface is very efficient and hardly requires any oil to cook your food. The premium non-stick coating helps in cooking healthy food.
What Could've Been Better?
While it works like magic, there's one tiny issue that we faced while using it. The power cord is rather small, so the griddle needs to be placed very close to a power source. We recommend that you use an extension cord in case you face similar problems.
If you like to whip up breakfast for the entire family, BELLA Electric Ceramic Titanium Griddle 14606 can be your best companion. With an easy turn of the knob, you can get delicacies made in a few minutes. The coating of this pan is such that it holds heat to cook your meals to perfection by using the least amount of energy.
Why Did We Like It?
The best thing about it is the ease of use it provides. It comes with a 1500 watt heating system and a cool-to-touch handle. As a result, even when you are cooking food on high heat, there will be no risk of burning your hand from touching the handles.
That's not all; it is highly durable too. Efficiency and durability go hand in hand when it comes to this product. The pan is made of ceramic and has a unique non-stick coating that makes it 8 times more durable than its competitors. The titanium adds to the sturdiness and also makes it resistant to potential scratches.
It is also highly efficient as it cooks 30% faster than other regular alternatives on the market.
To top it all, it is very easy to clean this item after you are done cooking. The only thing to be done is immersing it in water and giving it a light rub.
What Could've Been Better?
Despite its brilliant performance, there was one thing that we wish the manufacturers did better. The boxes that this item arrived in were quite flimsy, and we were worried that the product might have been damaged while in transit.
With DASH DEG200GBAQ01 Everyday Nonstick Electric Griddle, cooking everyday food will become as easy as a breeze. This griddle is highly suited to your everyday cooking needs. The item's surface heats quickly and evenly to give you the perfection that you crave for.
Why Did We Like It?
If you want to reduce the trouble of storing multiple cooking pots for different preparations, this griddle can be a very good solution. Be it making omelets, stir-frying your favorite noodles, or baking those delicious cookies, this item can handle it all with ultimate precision.
Moving on, we have to say that this item is very easy to operate. Plug the cord into the socket and set the temperature to your desired limit. Within minutes you will find the pan to be completely heated up and this will help you save energy.
Moreover, it is very convenient to clean the item. The surface is PFOA-free and is completely coated with a non-stick finish. As a result, you can rest assured that your food will not get stuck to the sides.
Also, an additional drip tray collects the excess grease after the food is cooked, making cleaning very convenient.
What Could've Been Better?
For people who love cooking with a lid, there's a problem. This item does not come with one. So, if you want to slow cook, you might have to create a make-shift measure. You can use a plate or feel creative, go ahead and make a DIY lid.
Next up on our list, we have Presto 07061 22-inch Electric Griddle. It is very high on efficiency and can very well take pride in its robust built. Because of the premium-quality built, this item lasts for long, without you having to buy a new one every alternate year. If unique design and longevity are your jam, this product is best for you.
Why Did We Like It?
If you are a design enthusiast, this product will definitely manage to grab your attention. And with this item, Presto seems to have gone all out. It is suitable to handle heavy use because of its sturdy composition and heavy aluminum casts. Not only do these factors make it look good, but they also make it very durable.
Additionally, the cooking area is pretty broad (22×11 inches) and can help save a considerable amount of time if you are cooking meals for your entire family. You can also choose to cook multiple things together instead of cooking them in batches.
Also, the pan surface is totally coated and non-stick, and thus you do not have to worry about your food sticking in it.
To top it all, it is very easy to clean it up. If you are using a dishwasher, cleaning becomes as easy as a cakewalk. In case you are not, just dip it in your favorite dishwasher liquid and clean it.
What Could've Been Better?
After using the product for a while, we realized that some parts of it feel a little weak. The grease drip tray, for example, is made of plastic and seems a little flimsy sometimes. Moreover, the handle of the griddle has a clip that tends to come out sometimes.
BLACK+DECKER Family-Sized Electric Griddle GD2051B offers you the best of both worlds: fast cooking and even heating. It comes with temperature control features that enable you to modify the heat and cook the meat to your desired tenderness. With this, your breakfast can easily turn into an ultimate delicacy.
Why Did We Like It?
If you have a big family, the size of the griddle is a big plus. The cooking area is sufficient to cook food that can easily serve 8 people. Its 200 square inches surface is also quite good if you are feeling experimental and want to try out a few preparations at one go.
Furthermore, the device comes with a click and lock thermostat. It offers a removable probe feature that enables you to adjust the temperature easily. This knob helps you modify the heat according to the dishes you are making to cook it to perfection.
To top it all, there's a built-in warming tray. It so happens often that the food gets cold if it is kept outside for too long. However, with this tray, you can have everything hot, ready to be served. Keep moving the cooked food to this tray as you go on to make more.
What Could've Been Better?
The only complaint that we have with this product is that the non-stick  surface could have been better. The coating is a little granular, and sometimes food gets stuck in the crevices. You might have to use a spatula to lift your food. It won't easily slide off the pan.
If you are looking for an option that helps you prepare food without much fuss, NutriChef Nonstick 12-Inch Electric Crepe Maker is a brilliant option to consider. Also, the product is designed in a way that using it becomes very convenient to use it. With this, you will be able to enjoy hassle-free cooking in a short span of time.
Why Did We Like It?
With this device, you will not have any difficulty adjusting the temperature. This crepe comes with a dial that enables you to modify the temperature according to your requirements. There's also a LED light indicator at the lower half of the device. This indicates if the desired temperature has been reached.
Furthermore, the kit comes with an additional spatula and batter spreader that cuts down the cooking time to half. Also, with the correct tools, like the spatula, the ease of cooking goes a notch higher. It is easier to flip your food on the pan and also adds an even texture to it.
Moreover, when it comes to efficiency, this item can handle a heavy load. The heavy-duty hot plate consumes 1200 watts and offers high-powered heating features.
Plus, this heavy-duty portable crepe maker is quite compact, and you can easily carry it to your weekend trips without any fuss.
What Could've Been Better?
On receiving the product, we did face some hardships in getting it installed. There is a user manual that is included in the box, but it is not very detailed. In case you face a similar problem, we recommend looking up tutorial videos that can assist you with the process.
For the ones who are looking for versatility in their cooking styles Hamilton Beach 38546 is the perfect bet! It comes with 3 unique features: full griddle, full grill, and half griddle. It is super-efficient and prevents you from spending money on 3 different devices. To know more, keep reading.
Why Did We Like It?
As we mentioned before, this item offers you the benefits of 3 devices in 1. It works as an indoor grill, an outdoor grill, and also a griddle combo. What really increases the efficiency is the cooking plates.
They are reversible, and on both sides, they offer different functions. This non-stick pan can also be removed very easily.
To add to the efficiency, it offers a center grease channel and also a tray that makes cleaning a very easy task.
This tray is used to collect fat and extra grease and helps to minimize the mess. On top of that, it is  dishwasher safe, and you won't pose any challenge to you while cleaning them.
Moreover, because of the adjustable heat, you can keep making more than 1 food item at a time. You can easily grill meat patty on one part while toasting your favorite bun on the other part of the pan.
What Could've Been Better?
After using them for a few months, we faced a minor glitch. The dial is not of the best quality and tends to come loose sometimes. They are not really made of good quality plastic and tend to stop sometimes. In case it becomes a problem, do ring their customer support and they can help you.
We have almost reached the end of our list, and next up, we have Chefman Electric Griddle RJ23-SM. It is a brilliant option if you are looking to make healthier meals with better texture and outstanding flavors. The temperature control feature allows you to easily modify the heat to give your cooked meat the correct degree of tenderness.
Why Did We Like It?
This is the perfect bet for people with bigger families as the large cooking area can sufficiently accommodate food for 8 people. The 160 square inch cooking pan is coated with non-stick material to ensure that your food releases quickly from the pan once it is prepared.
Moreover, with this, you can easily adjust the temperature, and that enables you to breathe a fresh air of versatility into the cooking. You can heat up food, or fry bacon bits or simply bake fish or any other meat of your choice with this. Its edges have a cool touch feature that protects you from burning your hand by mistake.
Plus, it's super easy to get it cleaned. It has a drip tray where all the excess grease and fat gets collected while your food gets cooked. Once you are done with the cooking, simply remove the tray and put it in the dishwasher to clean it.
What Could've Been Better?
After using it, we have to say that we do not have much to complain about this product apart from the fact that the power cord is a little small. Because of the cord's short length, you will always have to find a power source nearby. In case you don't find one, it is better to use an extension cord.
If you are looking for an item that allows you to grill multiple items together, IKICH Electric Griddle is a brilliant option. The pan is easily detachable and that makes washing it super convenient. It is perfect to cook your favorite breakfast pancakes.
To know more about this item, read on.
No products found.
Why Did We Like It?
This item comes with dual cooking areas: a grill and a griddle. One has a ribbed surface, and the other has a flat one. This makes it ideal for cooking different kinds of food at the same time. So, with this, you can cater to the diverse culinary tastes of your family.
On top of that, the pan is 19.2 inches, and it's completely PTFE coated to prevent any kind of scratch. This increases this non-stick pan's performance and makes it quite simple to clean once the food is cooked. It ensures that your food does not get ruptured or broken while you try to lift it off the pan.
Moreover, the temperature control is highly adjustable, and you can easily modify heat to suit the kind of food that you are making. Depending on the kind of meat that you are cooking, you can set the temperature to cook it to perfection.
What Could've Been Better?
After using it for a few times, we saw that this item generates quite a lot of smoke while the food gets cooked. We recommend using it near the kitchen window or making sure that your chimney is switched on to release the smoke.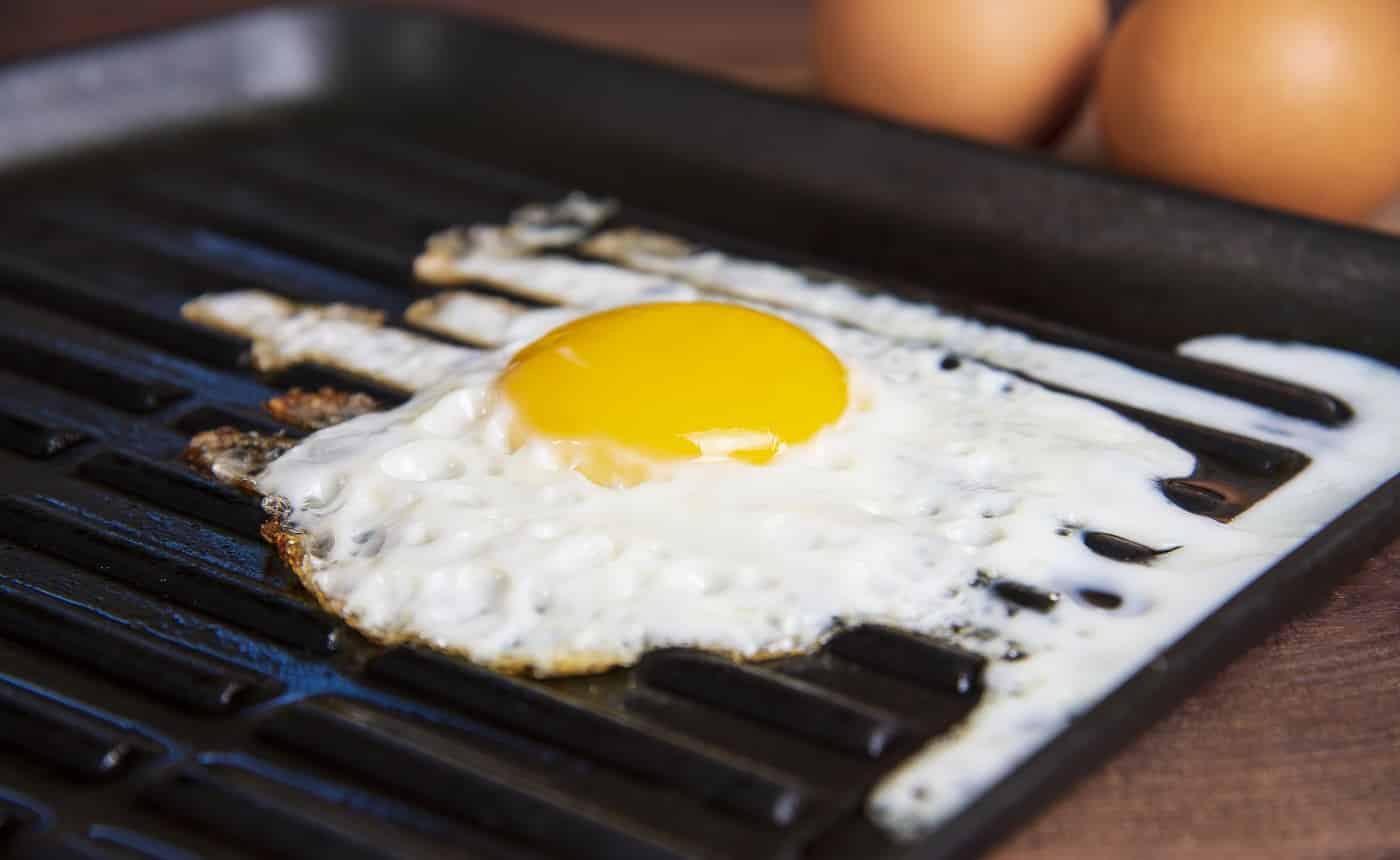 Electric Griddle Buyers' Guide
Now that we have discussed in detail the top 9 products, we hope you have gotten a better understanding of electric griddles. The pros and cons that are charted out should help you in making a better choice.
However, before you go ahead, we must tell you that there are a few more considerations to be kept in mind while opting for an item. These factors are very crucial in determining what kind of griddles will suit your needs. And in this section, we will be discussing some of those factors in detail.
So, without much delay, let's check them out.
The Surface Area
Depending on how many people you generally cook for, you should select an option that can accommodate food accordingly.
Generally, griddles offer more cooking surfaces than normal pots and pans, and you can easily cook for a bigger crowd. Some griddles are divided in half and offer two different types of cooking surfaces, thereby enabling you to cook different types of food at the same time.
The flat surface areas of the griddle make it easy to toss and turn the food without much fuss. It is easier to move the spatula on flat surfaces.
Heating Tray
If you generally cook for larger groups of people and family, we suggest that you go for an option that comes with a heating tray.
These trays are generally installed underneath the pan and help you to keep food warm for a long time. You can keep your meat patty sauteed in this tray while the buns get toasted on the pan. This feature is very useful as it will keep you from worrying about your food getting cold.
Surface Coating
Griddles are mostly used for making breakfast items like eggs, hamburgers, and pancakes. So, you will mostly find them to have a non-stick  coated surface that ensures that the food does not get stuck on the pan surface.
But in case you do not need a non-stick pan, you can always choose one without it. You can easily find both variants in the market.
Temperature Controls
Depending on the type of food that you seldom cook, opting for an item that allows you to moderate the temperature, is a good idea. The options available in the markets mostly comes with a temperature dial that allows you to set your griddle to low, medium, and high degrees of heat.
The heat control feature is quite useful because not all food can be cooked at the same temperature. To use it in the best possible manner, we recommend that you read the user instructions carefully.
Verdict
That is all from us! We hope that you had as much fun reading about the products as we did compiling and writing about them. Now, we hope that you can make a wiser decision and get the best electric griddle.
But before we bid adieu, we would like to let you in on our favorites. When it came to the best performing electric griddle, we unanimously selected Presto 07047 Cool Touch Electric Griddle.
If you are looking for an option that is durable and lightweight, BELLA Electric Ceramic Titanium Griddle 14606 is the best bet. And if ease of use is your prime concern, DASH DEG200GBAQ01 Everyday Nonstick Electric Griddle is an excellent choice.
And with that, we are calling it a day! Until next time, happy cooking!
Related Articles