Are you dealing with the aftermath of losing your chickens? It can be a stark reminder to shore up the defenses to contain your poultry in a safe zone.
To get an electric fence to protect your chickens while they roost and forage is one of the best defenses against the prowling predators. Your electric fencing will deliver a small shock to the predators when they try to attack your livestock; therefore, they will start to associate the poultry with an unpleasant sensation.
It will be an additional night time barrier as it helps to deter the nocturnal predators like foxes, stray dogs, feral cats, etc..
In addition to that, chickens can be adventurous, and it's a nightmare for every chicken keeper, to keep them from going afield or to shoo them off your vegetable bed. Few chickens do have a voracious appetite, and they would love to have a bowl of salad from your garden.
An electric fence will save your expenses of flock replacement and at the same time allow the chickens to forage safely around the enclosure thus, reducing your feeding costs.
Best Electric Fence for Chickens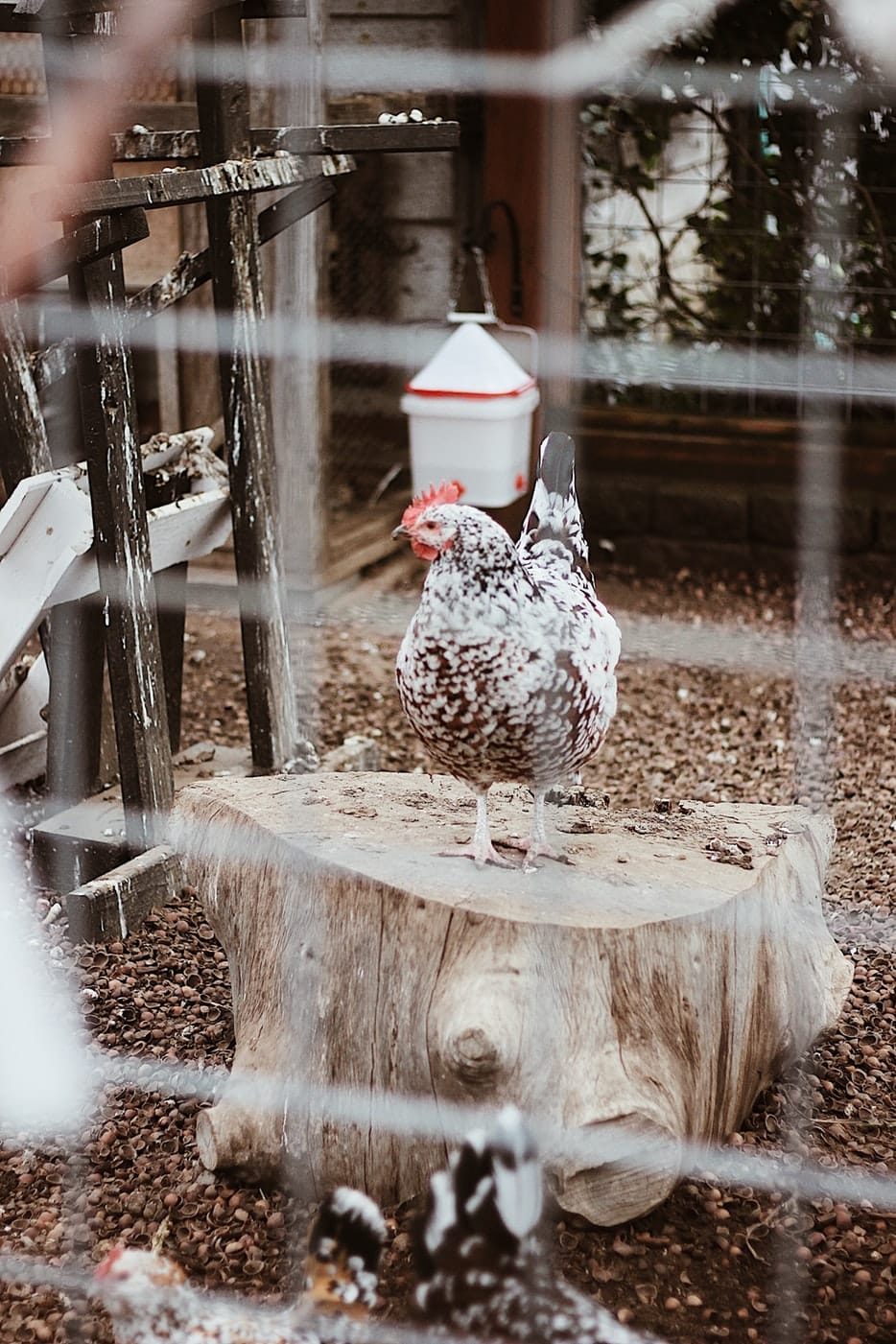 Without further ado, let's go through the list of the best electric fence for your chickens!
This electric fence helps to protect your chickens and to keep them away from stray animals like rabbits, dogs, as well as foxes. It is highly conductive, and it's pretty simple to set-up the Premier- PoultryNet. If your poultry farm is located in a soft or moist area, then electric fencing provides with stability due to the double spike feature.
The stainless steel feature along with copper (which is a superconductor) helps to make this fence more conductive than the other electric fences available.
Experience
We received this 48-inch electrifiable prefabricated fence in a roll that had posts which were built into the fence/mesh. This made it very easy to set-up this fence, and we took a maximum of 15 minutes to get it done. But, we advise you to regularly maintain the vegetation to ensure that there is no weed or grass load around the fence as it can drain out the energy.
We have pretty soft soil around the farm, so the double spiked posts were helpful to ensure stability. For the fence to be effective, you need to energize it properly, and you need a 0.25 joule of energizer for each roll of fencing. You'll not be getting an energizer with this fence. We have been using a low impedance intermittent pulse energizer, which works efficiently.
This fence has been perfect for protecting our goats and hens from foxes and for keeping them from escaping their enclosure.
Pros
Easy to install the fence
Size helps even to protect your bigger animals such as goats or dogs
Double spiked posts that will give you excellent fence stability
Highly conductive as it provides you with 35 ohms of resistance for every 1000 ft of fence
Cons
Does not work well on uneven or hilly terrain
This fence is yellow, and it's visible from a distance to both animals and humans. It has a simple installation process that will take a minimum of 15 minutes to set up. The energizer is not included in this set, but only 0.25 joules is required for every roll of fence. It is made with stainless steel that is woven in polyethylene plastic, which makes this product highly durable.
Experience
We charge this fence with a low impedance intermittent pulse energizer. You need to avoid using continuous electric energizers with this electric netting. You can also clip multiple rolls of the net together by using a power clip. You will be receiving around 12 horizontal strands that have been placed at the bottom of the fence for creating mesh openings.
After we placed this yellow electric netting, there have been very few attacks by foxes, but even the hens and ducks don't attempt to escape these fences. If you electrify this fence properly, then it will also keep your poultry away from bears. You should energize this up to a minimum of 3,000 volts to make it more effectively.
Pros
It is brightly colored, which makes it visible from a far distance
You can use an AC/DC energizer or even premier solar power to energize the fence
Easy installation process
You can use it for your bigger animals too
It is lightweight
Cons
Poles are not strong enough

Fences are prone to warping

Gaps in the fences are not knit close together
Does not ensure stability on rough terrain
You can use this electric fence temporarily for your chickens. It is portable and easy to set-up. This net is double spiked, and it comes along with a poultry net. You'll also be receiving a solar IntelliShock 60 fence energizer which will help your electric fence to work quite efficiently. For the batteries, you'll be getting around 30-day warranty, while for the solar panels and energizers there is a two-year warranty.
Experience
This was a very convenient package for us temporarily protect our chickens in the backyard. We have previously used this net for preventing our ducks and roosters from escaping. But, you can also use it for your other livestock like goats and sheep. It will avoid any attack from coyotes, raccoons, dogs, foxes, and similar predators.
We usually consider doing routine checks on the vegetation around the fence to prevent the growth of grass/weed, which can result in energy drain from the fences. Moreover, you should be handling the fences with care as the warranty period does not cover damage due to floods or misuse. The installation process was pretty simple as it just took us 10-minutes to set it up.
Pros
Includes five wireless fence tester, solar IntelliShock 60 fence energizer, a 100-ft roll of 48" net, and FiberTuff support- posts

Solar panels and energizers are covered with a 2-years of warranty

Battery has 30-days of warranty
Posts help to provide additional support while fencing through the corners, curves, and other directional changes
Cons
The holes on the net are big enough for rats and juvenile hens to get through
This electric net is around 165-feet long and 40-inches high. The set comes along with a repair kit that has polywire and Brass Ferrule connectors for fixing breaks and other repairs. The horizontal and vertical strands are wireless, which is essential to prevent them from arching to the ground. It will be helpful to protect your pets, chickens, turkeys, and other animals of the same size.
Experience
You will be getting an installation manual with this product, and we have followed the same to set-up the net within 15-20 minutes. There are many predators in our area like foxes, raccoons, and stray dogs, but after using this net, there have been no attacks on our livestock. This set is pretty well-built, and it's solid due to the molding of conductive wire along with the non-conductive plastic strands.
We have removed this fence quite a several times to take it to a new location. You need to roll the net along with the integral poles and then roll it out before setting it up again. If you want, then you can buy a few more stakes separately to set up the net correctly.
Pros
Easy and quick to set-up this net if the ground is soft
Comes with a repair kit for fixing any gaps or breakage

Portable

Set has the required cords and stakes for installation 
Cons
Posts are flimsy and weak

Challenging to secure the net tightly

Net is unstable when the ground is either too soft or too hard 
This electric net is pretty lightweight and portable. It is easy to move it around, which makes it convenient for you to shift the fence without using any separate tools. The stainless steel conductors are highly conductive that help to ensure reliable service and durability.
There is low energy consumption as you need just 0.25 joules to electrify the fence. For easy installation, the set also consists of 13 step in posts which are double-spiked.
Experience
The fence helps to provide superior protection to our livestock from any predators. You can move this fence and set it up quickly without using any tools. We have created different enclosure and pastures for our hens and goats within a maximum of 15-20 minutes.
We have two nets that we usually connect to make a single enclosure, so we need 0.50 joules of energy. Our fences are electrified with a low-impudence charger. The line spacing is semi-rigid and vertical, which helps to prevent drooping of the fence in between the posts and ensures stability.
Pros
Lightweight
Easy to move it around
Requires 0.25 joules to energize the fence
Highly conductive and long-lasting
Cons
Easy for rats to enter from the gaps in the fence
This premier electric fence is green in color, and it blends in easily with the surrounding trees and grass. It is around 120feet long and 42 inches tall. This set comes along with few PVC posts which have long spikes on its bottom that makes it easy for you to fit them into the ground. The entire installation process will take you about 15-20minutes.
Experience
When there are plenty of trees around, it's difficult to notice this green fence from a distance. If you energize this fence properly, then it can prevent dogs, foxes, raccoons, and coyotes from attacking your livestock. The PVC post is pre-fitted into the fence at a distance of 10-feet, so you need to firmly insert the spikes that are present at the bottom of the post.
You should handle the fence properly to prevent any damage. And energize it with a wide or low impedance intermittent pulse energizer. You should altogether avoid using continuous current energizers for this electric netting. We have been using a premier solar power to energize this electric fencing as it has an output of 0.25 joules.
Pros
60-inch PVC  posts are held at the 10-feet interval, and they can be firmly placed on the ground
Stable even on solid grounds
Color of the fence tends to merge with the surrounding greenery
Cons
If there is low soil moisture content, then it can be difficult to get acceptable levels of electric conductivity
Fence energizer is not included
This is a lightweight item of 4.7  pounds. There is also a docking station, a gate, a handle and posts that have been included with this set. The post is drivable and can be inserted into the hard soil by using hammers or a mallet. For providing effective conductivity throughout the fence, there are stainless steel clips that have been placed at each end.
The electric gates can be used for keeping your chickens and to prevent them from any predators. This fence is quite useful because of its weight, and it can be placed on rocky soils.
Experience
You can move outside or go inside the fence without turning off your fence energizer. We have installed this net in our garden for keeping our hens away from different predators, especially foxes. You can easily lock the gate post via the dock station and the handle. You need to be careful while handling the net so prevent any damage to the stainless steel clips that provide electrical connections to the fence.
The best feature that we like about this fence is that we could move about to feed the hens without having to turn off the fence energizer. We advise you to store this fence properly when you're not using it because mice can easily chew and damage the net.
Pros
Quick and easy installation
It comes with a gate, docking station, drivable posts, and a handle
It is a reasonable product for the quality it offers
Cons
The gaps are spacious enough for rats to cross through them
This product comes with a 5year warranty. The process of setting this fence up is clearly described in the instruction manual. It will take you around 15-20 minutes to install the fence. For every 164 inches of the net, you will need 0.25 joules. You can arrange the enclosure according to your preference, that includes 10×70, 20×60, 50×30, and 40×40. Therefore, it makes it very handy for you to use this electric net.
Experience
The PVC single spike post has been fitted within a distance of 12.5feet along with the netting. You will be receiving a repair kit that consists of polywire and brass ferrules which can be used to fix the breaks. For instance, we had a cow that tried to escape the fence, but instead, she hit her legs on the wire and jumped back inside. There was some minor damage on the fence which we managed to fix with brass ferrules.
You'd be getting 19 anchor stakes and two tie-down cords that will help you to set up the fence quickly, without any hassle. You'll be needing an electric fence energizer, and we suggest you focus on solar power, as you can get free energy from the sun.
Pros
Sturdy electric fencing
There is a repair kit that will help to fix any breakage
Some stakes come along with this set, and it will help to enhance the corners that prevent any drooping of the net
The instruction manual makes the process of installation appear quite simple
Cons
The hole in the fence is pretty big, so small-sized hens can easily pass through it
This electric net comes with 32 inches height and 120-feet in length. It is a low maintenance product and weighs only about 10 pounds. If you want to keep the little predators away from your chicken garden, then this will be a great pick.
The stainless steel wires in the horizontal twine lines will provide you with a consistent and reliable electric current. The fence comes with single spikes which makes it easy to install it in dry soils.
Experience
The installation process was easy and quick because of the 13 step-in posts, which is built into the netting. You don't need to worry about the net drooping down in between the posts, as they are held quite firmly. The bottom line within the fence is kept non-conducive that helped to avoid any short circuit when long grass and weeds were growing around in our garden.
We have been using this electric net for seven months, and there were no complaints yet. Moreover, we have a set of copper conductor nets, but we believe that these stainless steel conductors are more durable than the others. You can use this net to even protect your large poultry such as dogs, sheep, goats, or pigs from predators.
Pros
When the fence is electrified correctly, it will keep your livestock from escaping and protect them from predators
The fence is pretty high so that you can keep the larger poultry inside
It has a non-conductive bottom line
It is a durable product
Cons
It gets tangled up easily
The net can droop down if the fence has not been installed correctly
The dimensions of this electric fence are 42-inches height and 100-feet length. This is a very convenient set as you receive a fence that is double-spiked and a solar pack.
It is a portable fence, which is easy to gather and dismantle for moving your chicken farm from one place to another. The fiber tuff, which is included in this set helps to set up the fence in different corners, directions, and curves.
Experience
You'll get everything in this starter kit that is required to fence your poultry. We wanted enough space for our goats and hens, so we added three more sets to make a 100-feet x 100-feet enclosure. The line posts should be inserted firmly into the ground so that your nets don't start sagging in between. We have to regularly cut down the grass and weeds around the fence as it can result in an energy drain.
We find it easy to assemble this electric fencing whenever we are moving our livestock to a new location. It is a hassle-free process, and it doesn't usually take us more than 15-minutes to set up the enclosure. The fence energizer that is included in the package can electrify around 3-5 rolls of the net, but it also depends on the vegetation and soil conditions in your area.
Pros
30-day warranty for the battery
There is a two-year warranty for the solar panels and energizers which covers defective parts, lighting damage or workmanship
It is the best package if you have a plan to move your fence either daily or weekly
Cons
Rats can get through the gaps in this fence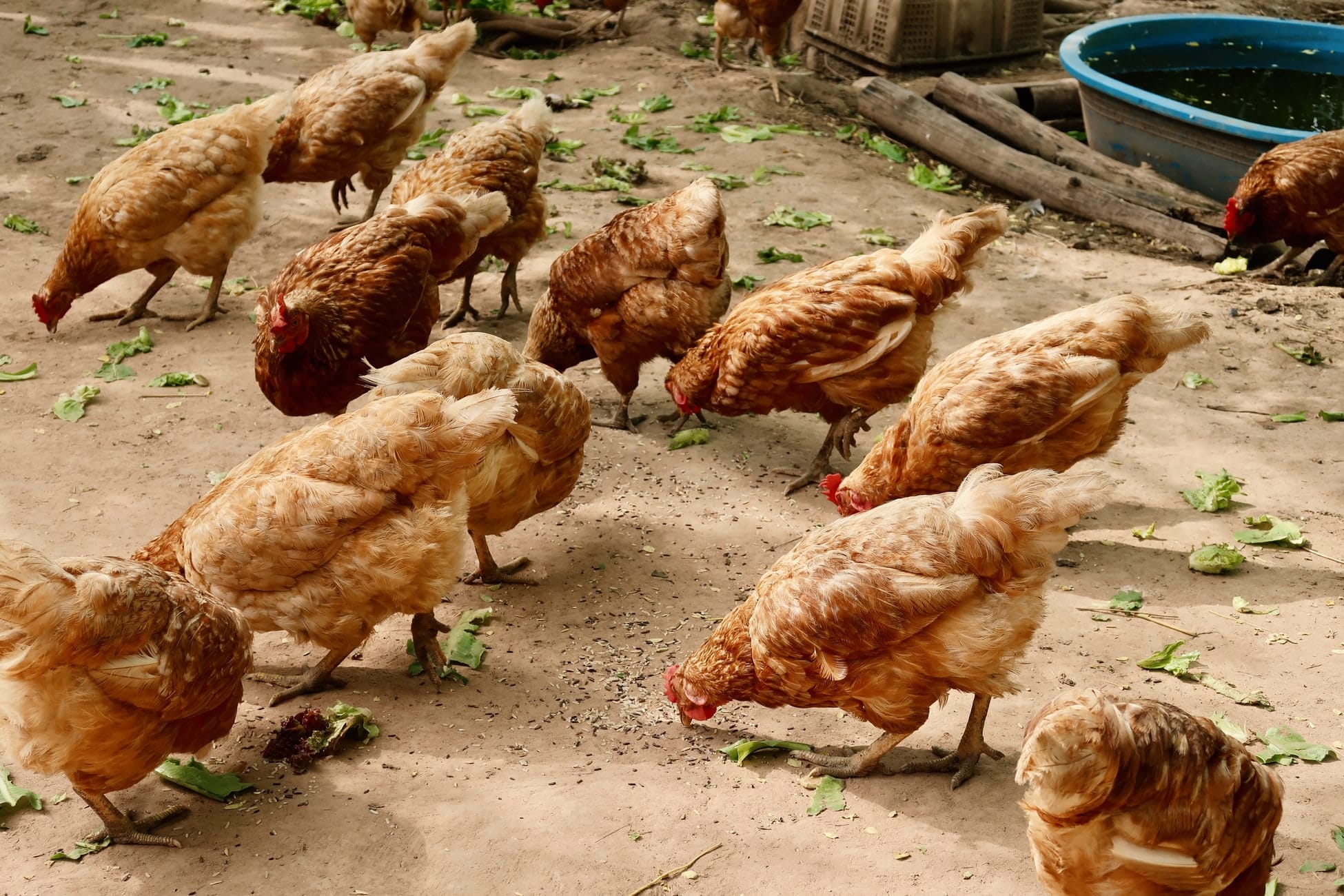 Electric Fence for Chickens Buyer's Guide
1. Height
Height is an essential factor while selecting electric fencing. But, if there is an elevated position like a tree, stone or stump somewhere near the fence from where they can jump over, then the tallest of nets will be of no use in protecting your chickens. Therefore, it is crucial to place the fence in the correct location.
2. Option to Expand
If you plan to extend the fence shortly by adding more nets, then make sure that your energizer will support it. Some energizers can power only three nets, while others can power around 10.
3. Power Source
You need to check the fence chargers to understand whether it's powered by solar energy, or AC, or DC. If your electric fence can be equipped with solar batteries, then it's the best environmentally-sound option that you should consider. The solar cells are technologically advanced these days, and they are much more effective, and they don't need direct sunlight for its functioning.
4. Objective
You should focus on your objective for using the fence. Do you want a fence for keeping your livestock and pets within an enclosed area? Or, you want to protect them from wild animals?. As you identify the goal and the size of the animals in concern, you'll be able to pick the right fence for your needs.
5. Material
The most common options for fencing material are of two types: galvanized steel and aluminum. You can use either of the two as they have resistance from rusting due to snow or rain. But, if you need a higher voltage to get more shocking power, then you can opt for polyrope, which has a higher tensile strength.
Conclusion
Getting an electric fencing is an effective way to keep your chicken in an enclosed area and to protect them from predators. The only regular maintenance required is to prevent the growth of grass or weed around them, especially during the summer. This important measure will help you move the enclosed grazing pastures from one location to another.
Remember to select the right electric fence for your chickens by carefully weighing the pros and cons for each product given in this list.
Related Articles 
Best Fence For Noise Reduction
8 Best Fence For Dogs to Consider
9 Best Automatic Chicken Coop Doors
13 Best Gas Powered Post Drivers
7 Best Electric Fence Chargers
37 Awesome and Cheap DIY Pallet Fence Ideas to Realize Swiftly
13 Best Gas Powered Post Drivers of 2022 Reviewed
13 Epic Free Rabbit Hutch Plans You Can Download & Build Today