Frustrated with the inconsistently boiled eggs and undercooked omelets in your daily breakfast? An egg cooker is the single solution to all your problems.
A good-quality egg cooker would let you boil the eggs just as you would prefer them. It would also be able to cook the most delicious poached eggs and omelets you've tasted in a long while. And the best part is that it's not costly at all. 
But the problem with choosing a suitable egg cooker is that there are a ton of options available on the market. As such, the task may seem confusing; but don't worry because we're here to help you out. 
We've carefully curated a list of 11 best options for you. Besides, we have included a buyer's guide to help you make a more well-informed decision. 
With all said and done, let's get going!
Best Egg Cookers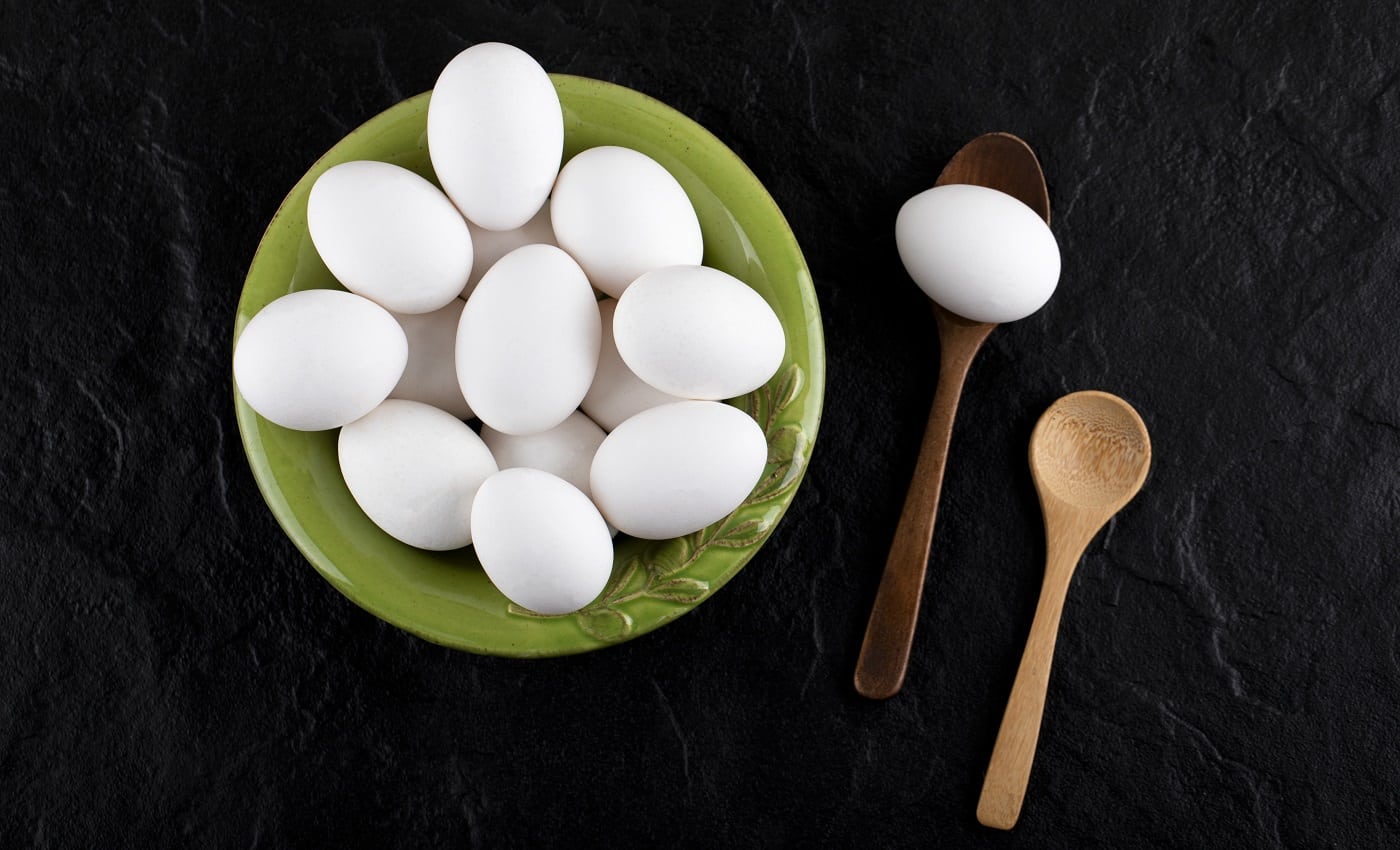 Cook eggs in any style within minutes using this Rapid Egg Cooker from Dash, which comes with high-quality features to yield mouth-watering results each time. In fact, it is among the most reliable egg cookers available out there. This model is also equally suitable for busy people and larger families.
Why Did We Like It?
The best thing about this egg cooker is its high versatility, as it lets you cook the eggs just as you like them! So, be it some spicy devilled eggs or medium-boiled eggs for topping your burger, you can have them ready in nearly no time. 
What further facilitates this versatility is the availability of a tray each for making poached eggs, omelets, and boiled eggs, respectively. Hence, surprising your family by making your own personalized "out of the box" omelets for breakfast would seem effortless!
The job is also made very quick and easy- all you need to do is choose the preferred number of eggs, put them in, and then set the timer. And the auto-shut off function would always prevent overheating. This makes it perfect for people who are short on time and need their food fast before heading out for work. 
Even the cooking capacity of 6 eggs is quite suitable for most users, and the cooker is compact and lightweight, enabling easy portability.
What Could've Been Better?
The only downside of going for this model is that it needs thorough cleaning after each cooking session. You need to wipe the trays carefully to ensure that they have no egg shreds left in them, as that can affect its functioning. But to prevent this, you can grease them lightly before use. 
Pros
Highly versatile

Makes the cooking process easy and quick

Timer function prevents overheating

Is compact and lightweight
Cons
Needs thorough cleaning after each cooking session
Another top-notch choice to help you cook eggs perfectly is this advanced model from the well-known brand Elite Gourmet. It works with perfection to yield the ideal eggs for any dish and is enhanced with user-friendly features for more convenience. Also, the instruction manual with this product includes 16 interesting recipes to try out.
Why Did We Like It?
First things first, this cooker comes with a cooking capacity of 7 eggs, which puts it at an advantage over our previous pick in terms of capacity. We were also impressed by the built-in timer, which is designed to automatically adjust according to soft and hard-boiling so that you get the eggs exactly the way you want.
Another benefit is that you can rule out all the guesswork in measuring the ideal amount of water needed for any dish. What makes this possible is an efficiently calibrated measuring cup, which lets you add water just enough for cooking the eggs in the desired style, viz medium, hard-boiled, or soft. 
Furthermore, this egg cooker serves several other cooking purposes, including steaming vegetables, making dim sums, and baking tiny buns. Its space-saving design means you can easily store the cooker in compact spaces such as kitchen drawers.
What Could've Been Better?
Although most customers were highly satisfied with its performance, they pointed out that there was no color choice available for this model. In comparison, the DASH Rapid Egg Cooker comes in quite a few colors. 
Pros
Cooking capacity of 7 eggs

Timer adjusts automatically for soft and hard-boiling

Efficiently calibrated measuring cup

Can cook other dishes
Cons
Doesn't offer any color choice
Next, we've picked this egg cooker from Hamilton Beach, a cookery brand popular for its range of thoughtfully designed products. Upholding the reputation of the brand, this model presents users with a great combination of innovative features and commendable user convenience. So, we would definitely count this one in our top recommendations.
Sale
Why Did We Like It?
If you love having poached eggs anytime during the day, this cooker is the one for you! It can yield the ideal texture you would want in your poached-eggs in less than 10 minutes. Finding it hard to believe? Well, we've tried it ourselves, and it was perfect! All thanks to the set of 3 high-quality non-stick poaching trays included with the cooker.  
Furthermore, the alarm which lets you know that the eggs are ready is never noisy, unlike most average egg cookers out there. This ensures users never feel disturbed when it's kept nearby. 
We also liked the measuring cup with a unique shape that's convenient to handle and has all calibrations mentioned clearly. Plus, there's an effective egg piercing tool at the bottom of this cup that ensures the eggs never crack or break while being cooked. 
What Could've Been Better?
The handles of this egg cooker are relatively less comfortable to hold than that of other models. However, we didn't face any issues relating to its performance, and are rather quite happy with how useful it turned out to be. 
Pros
Yields the ideal texture of poached eggs

Alarm is never noisy

Measuring cup is convenient to handle

Effective egg piercing tool on the cup bottom
Cons
Handle are less comfortable
Here's yet another wonderful egg bit maker from DASH that you can opt for, as it has been highly praised by homemakers and chefs alike. With the slew of superior-grade features incorporated in it, making ideal flavorful egg bits can't be easier! So, if you're searching for a good-quality egg bite maker, look no further than this model.
Why Did We Like It?
The most significant feature of this egg cooker is the set of 4 durable silicone cups for preparing the egg bites. Each of these cups is designed to give you a perfectly shaped egg bite, so it can very well make your dish a hit at a get-together or a party.  
In addition, it comes with another wider silicone cup that can help you make delicious egg sandwiches of the perfect size. Speaking of the heating plate in the cooker, it's made to provide ideal heating for each dish and can also be cleaned very easily. 
Moreover, it's quite safe and convenient to use as the non-slip feet maintain stability, and the cool-touch handle protects the fingers. An added advantage is that you get lifetime access to a recipe database offered by the brand. 
What Could've Been Better?
This egg bit maker sometimes produces a slightly disturbing sound while being used for a longer time. Nonetheless, we have no complaints regarding its performance as it does the job quite well.  
Pros
Silicone cups yield perfectly shaped egg bites

Can be used to make perfect egg sandwiches

Heating plate is easy to maintain

Safe and convenient to use
Cons
May produce a slightly disturbing sound
Almost halfway through the list, we've included this innovative model fromYedi which can lighten your kitchen work to a large extent. After all, it is among the few models that can handle a variety of cooking tasks with equal finesse. No wonder it has garnered lots of positive reviews recently!
Why Did We Like It?
The single biggest advantage of this pressure cooker is the availability of 15 different cooking programs, which would help you prepare a plethora of dishes. Naturally, its egg cooking ability is impressive as it can help you prepare almost any egg delicacy that you can think of. 
Speaking of the cooking capacity on offer, that's also greater than most egg cookers. The two egg racks included in the package can be used to cook 8 eggs at a time, which is a quite good cooking capacity indeed. 
You can even cook the eggs simultaneously with another dish, thanks to the steam basket above its main cooking space. Additionally, controlling the heat and pressure levels is made easy by the convenient control panel, which includes buttons for regulating all the cooking functions. 
Along with this cooker, you also get a whole set of accessories required for the various cooking functions. These include a rice paddle, ladle, silicone ring, steaming basket, 2 egg racks, and many more. 
What Could've Been Better?
The only issue that you might face with this product is with its glass lid, as it might not close firmly sometimes. Also, the rivet on the lid is slightly unsafe to handle and may not function properly for a long time. 
Pros
Can be used to prepare a plethora of dishes

Can cook 8 eggs at a time

Control panel facilitates easier heat and pressure control

Comes with a whole set of essential accessories
Cons
Glass lid may not close properly sometimes
This model from Cuisinart is a highly reliable choice as it offers the consistent and durable performance characteristic to this brand. Its utility-based features help to provide considerable user convenience to ensure that cooking eggs at any time is smooth and hassle-free. To learn more about this egg cooker, move on to the next few sections.
Why Did We Like It?
First of all, the two-tiered cooking system of this cooker lets you cook 10 eggs at a time, a capacity much more than what the majority models can offer. Additional trays are also provided for making omelets and poaching eggs. 
What's more, you can precisely control the cooking time by adding different amounts of water through the efficient measuring beaker. Just fill it to the appropriate level as per the calibrations on it and pour the water. You can obtain the perfectly cooked eggs minutes later. 
Plus, the 600-watt heater of this cooker ensures that the eggs are cooked with the ideal consistency as per your needs. We also liked the arched lid made from brushed stainless steel as it helped retain the heat better and provided adequate safety to the users. 
What Could've Been Better?
Some of the accessories included in the package can't be stored in the cooking chamber of the model. This becomes slightly inconvenient as you would have to bring them to the spot each time you're using the cooker. Also, those accessories would occupy greater storage space in the kitchen. 
Pros
Lets you cook 10 eggs at a time

Measuring beaker helps add just the required water

Cooks eggs in the right consistency

Lid retains heat properly
Cons
Some accessories can't be nested in the cooker
If you are on the lookout for a simpler yet efficient alternative to the technologically advanced egg cookers prevalent on the market, this one is an ideal choice to go for. This set of two egg cookers comes in an appealing bright red color and also offers considerably good performance.
Sale
Why Did We Like It?
Those who prefer to have eggs cooked in a healthier way would love this model as it can be used to make any egg recipe without oil or butter. Plus, the cooked eggs always come in the perfect round shape that you want. 
This cooker also ranks high in terms of ease of use as it just needs to be cooked in the microwave in 1 minute to yield any egg meal. As a bonus, it can be used to cook meat and eggs simultaneously. 
Its non-stick nature is another great advantage, as it facilitates easy cleaning and maintenance, while your meals are also cooked in the right way. Please note that this model is also safe for use in dishwashers. Lastly, it is made from BPA-free material, which guarantees that the food prepared is safe for consumption.
What Could've Been Better?
The packaging of this cooker might not always be proper, as it may arrive unsealed inside a box. In addition, the gourmet recipe guide which is supposed to be included in the package may be missing. This makes it essential to check the package thoroughly after it arrives.  
Pros
Can cook eggs without oil and butter

Very easy to use

Easy to clean and maintain

Dishwasher safe
The elegant Nostalgia EC7AQ egg cooker can be your go-to solution for preparing a quick and healthy breakfast. Equipped with a range of useful accessories, it helps prepare a range of delicious egg recipes in a hassle-free manner. This makes it an ideal gift for any foodie who loves to try out new dishes every now and then.
Why Did We Like It?
Cooking different types of eggs for everyone in the family won't be time-consuming if you have this unit at home. Firstly, you can cook 7 boiled eggs at once, including scrambled eggs using the bowl provided with the cooker. Additionally, the high-quality steam-cooking plate ensures that the eggs are cooked with perfect consistency.  
A very interesting and beneficial accessory included with this model is an egg-white separator. Since separating the egg white from several eggs can be pretty time-consuming, this accessory makes the job quick and smooth, especially for picky eaters.
What's more, all of the parts are detachable, which simplifies the cleaning process. And finally, the cool-touch handles add convenience as they facilitate safe handling during and after cooking.
What Could've Been Better?
Some customers have complained that the alarm functionality was not equally effective at all times. So, if you are not very close by, you may not know when the cooking is done. Other than that, they didn't face any major issues with it. 
Pros
Can cook eggs in different styles

Yields perfect consistency

Separating egg whites becomes quick and smooth

Detachable parts ease out the cleaning process
Cons
Alarm may not work properly
Our next pick for you is this powerful model from BELLA, which is ideal for larger families that need a fast and efficient solution for their daily cooking needs. It also makes sure that the eggs taste perfect when cooked in any style, thanks to the good-quality features that it incorporates.
Why Did We Like It?
What sets this egg cooker apart from most other models is its cooking capacity of 12 eggs. As such, preparing egg meals for an entire family becomes a pretty smooth-sailing task. And be it omelets, poached eggs, or scrambled eggs, the interchangeable cooking trays provided can cook it all for you.
Furthermore, the piercing pin on its measuring cup is much sharper than other models, so it always prevents the shell from cracking when the eggs are being hard-boiled. 
Even the easy-to-use power switch and efficient indicator light facilitate hassle-free operation and get the job done quickly. Lastly, the dishwasher-safe lid, the detachable heating plate, and the measuring cup are quite easy to clean. 
What Could've Been Better?
The only thing that disappointed us a bit was that this cooker could barely accommodate eggs of larger size as that made the space tighter and increased chances of cracking or breaking. So, it would be best to use small or medium-sized eggs for this model.  
Pros
Cooking capacity of 12 eggs

Interchangeable trays provide versatility

More efficient piercing pin

Hassle-free operation
Cons
Not ideal for cooking large-sized eggs
This egg cooker from National Presto has also been widely appreciated by many customers owing to its thoughtful features and the overall good performance it offers. It is equally suitable for first-timers as well as experienced users and cooks the eggs as you would prefer them. Also, you can get this model in packs of two, three or four.
Sale
Why Did We Like It?
Cooking large sized-eggs is not a problem with this egg cooker at your disposal, as it comes in a bigger size, letting you cook jumbo and extra-large eggs with ease. You can also obtain eggs cooked in the style that you prefer by filling the water reservoir with the appropriate amount of water using the measuring cup. 
Plus, two poaching trays are provided with this cooker that can steam 4 eggs at the same time. As for the total cooking capacity, the boiling tray coming with the product can hold 12 eggs, just like the Bella 17162. This makes it suitable for meeting the needs of larger families. 
Moreover, the power cord included with the cooker can be wrapped and placed in a portion of the base to enable compact storage. 
What Could've Been Better?
The alarm of this cooker often produces a very loud sound which persists till about 5 minutes after the cooking is done. This can be very disturbing if it occurs regularly, but this might not be true in all cases. If you face a similar issue, it's best to report it to the manufacturer as soon as possible. 
Pros
Also lets you cook jumbo and extra-large eggs

Get eggs cooked in the style you want

Can cook 12 eggs at the same time

Power cord can be stored in the base
Cons
Alarm might produce a loud sound
Towards the end of the list, we have picked yet another large-sized model from the popular brand PowCube. Adding this one to your kitchen cookware will definitely make preparing daily meals much more convenient. Plus, it would prove to be a very energy-efficient choice in the long run.
Why Did We Like It?
The most useful feature of this cooker is its large 2-in-1 capacity consisting of two rows placed above one another. This makes it capable of cooking 14 eggs at the same time and can even be used to prepare other food, including vegetables. 
As such, you can prepare egg meals in the preferred style along with some delicious salad or potatoes or any other dish whenever you feel like it. Just make sure you add the appropriate amount of water for making a particular dish. 
Beyond that, the stainless steel heating plate of this cooker ensures that the meal is heated quickly, thereby saving both electricity and time. The included auto-shutoff function is also commendable as it works perfectly each time, ensuring adequate safety of use.
What Could've Been Better?
Some customers complained that the instruction manual coming with this cooker doesn't mention the steps for usage clearly enough. The further pointed out that the ideal time suggested therein for cooking eggs in different styles was not correct. 
Pros
Large capacity lets you cook 14 eggs at once

Can be used to cook other food items also

Stainless steel plate heats up quickly to save electricity and time

Effective auto-shut off ensures safety of use
Cons
Instruction manual doesn't mention steps for usage clearly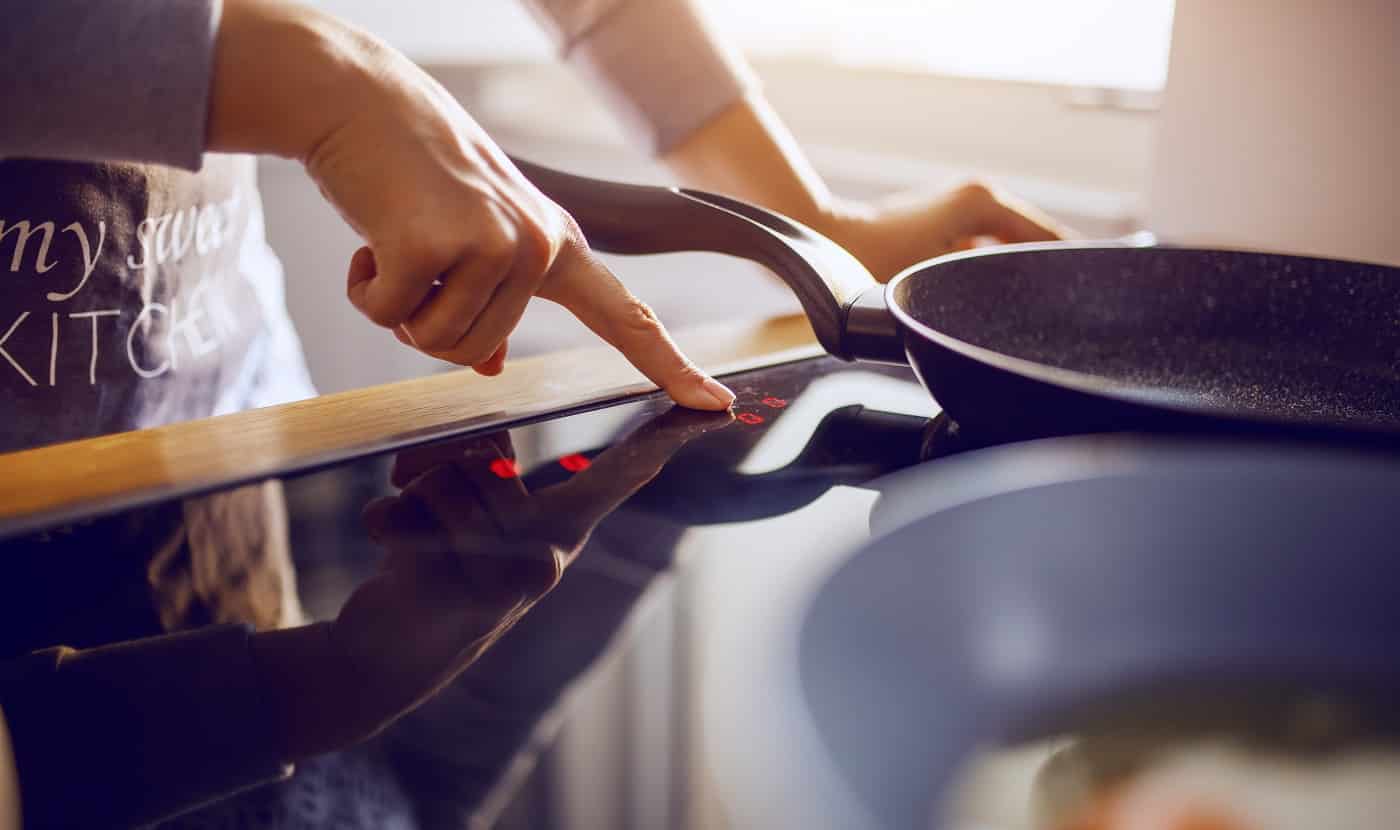 Egg Cooker Buyer's Guide 
Before proceeding to choose the right egg cooker for yourself, taking into account some key characteristic features of these appliances is essential. After all, merely going through the specifications of some good models out there can't be enough to understand which one is suitable for you. Here are some essential points that you need to keep in mind. 
Poaching Trays
Poached eggs are an universal favorite, as such the availability of poaching trays in an egg cooker does matter a lot. Hence, it's no surprise that almost every manufacturer chooses to include this feature in their models. 
So, make sure you check the product details to ascertain the number of poaching trays available in the egg cooker you're considering. You must also go through the product reviews to know how well it cooks poached eggs. 
Versatility
A truly versatile egg cooker would be able to boil eggs to any consistency, that is, hard, medium, or soft-boiled eggs . Plus, it should be capable of cooking eggs in all the styles, viz poached eggs, boiled eggs, omelets, and scrambled eggs. Make sure you ascertain whether these two capabilities are there in the model being considered. 
However, quite a few of the egg cookers available currently can cook other food items as well, including potatoes, vegetables, dimsums and many others. If you also want this capability in the one you'll be bringing home, then remember to check the details for it as well. 
Accessories
A model that comes with all the needed accessories is always a better option to go for. In fact, the availability of tools such as a good-quality measuring cup is a must when you're buying an egg cooker. 
Most models nowadays also come with measuring cups that have egg piercing tools fixed at the bottom. Hence, it's important to make sure these are included in the product you're considering.
Capacity
The cooking capacity of the model is also a major criteria to consider, but it would always depend upon your cooking needs. For instance, for homes with two or three family members, a capacity of 7 eggs would be perfect, and likewise, larger families would need a model with a 12 or 14-egg capacity.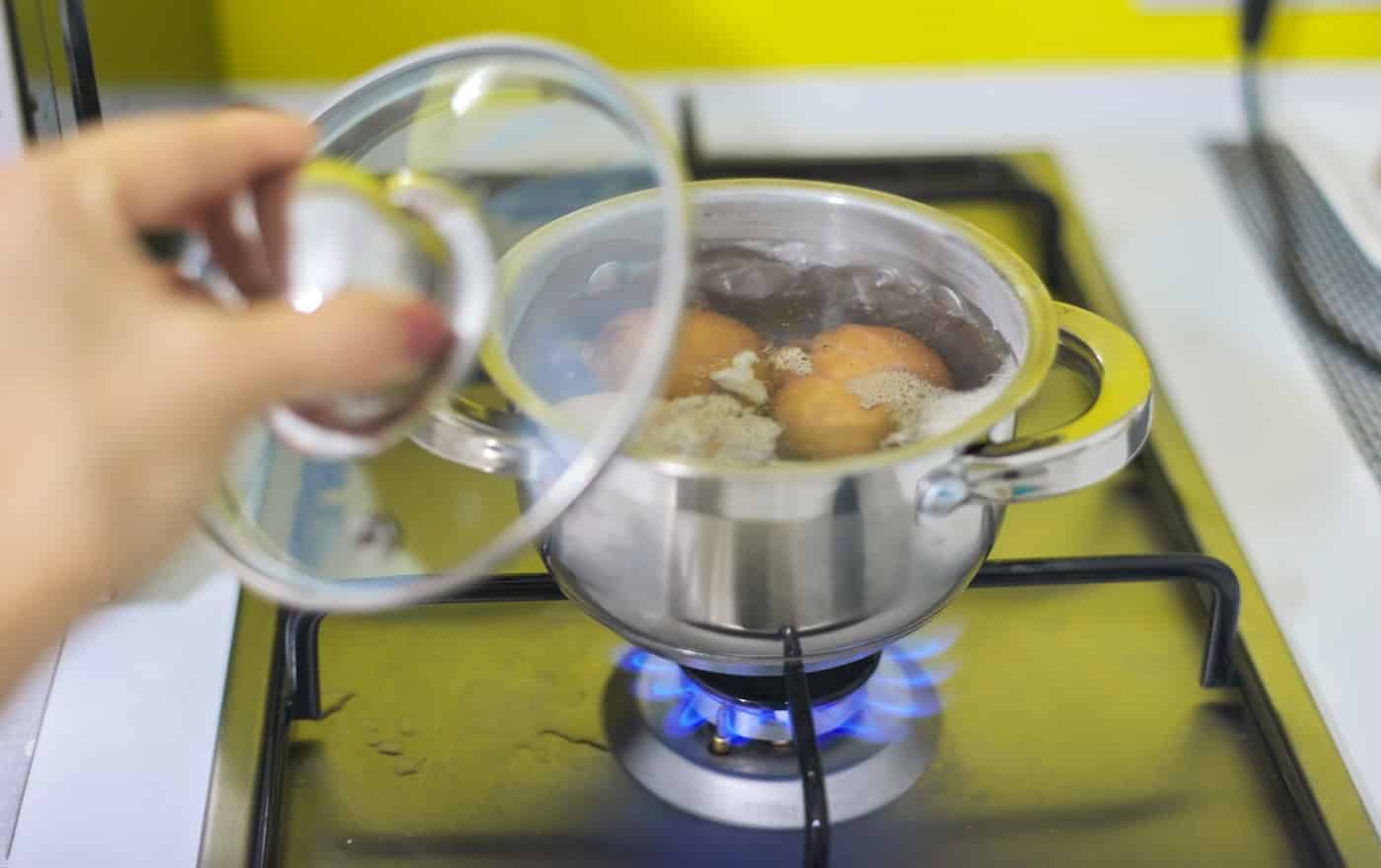 Verdict 
We hope you enjoyed this 'egglicious' journey just as we did. So, go ahead and pick the best egg cooker to experience the fun yourself! We're sure you'll have a great time trying out a variety of egg recipes. 
But before wrapping up this guide, let's quickly take you through our favorites from the list. If you're specifically looking for a highly versatile egg cooker, the DASH DEC005BK will be an ideal choice. However, the Elite Gourmet EGC-007 is perfect for users looking for a highly efficient yet cost effective model. 
On the other hand, the Dash DBBM450GBAQ08 will be great for making delicious egg bites with minimal effort. 
Agree with our verdict? Let us know in the comments section down below. 
See you soon, take care!
Related Articles
13 Safest Electric Kettles without Plastic 
11 Best Under Cabinet Range Hood
Vitamix 5200 vs Vitamix 5300 [All You Need to Know]
4 Best Ways To Reheat Chicken Wings [Oven, Refrying, Sauté, Microwave]
13 Best Electric Kettles Right Now | Buyer's Guide
10 Best Food Scales Buyer's Guide and Reviews
15 Best Electric Smokers – Guide & Budget Picks
13 Best Kitchen Shears Right Now Reviewed
13 Best Mini Freezers for a Chilly Year
10 Best Hot Dog Rollers | Buyer's Guide and Reviews
13 Best Cappuccino Makers to Enjoy Today | Buyer's Guide
11 Best Range Hoods to Consider
11 Best Bar Stools Today | Buyer's Guide and Reviews 
13 Best Wine Coolers Right Now
7 Best Hand Crank Ice Cream Maker