Every gardener will agree that maintaining a healthy and beautiful lawn takes a lot of effort. But, having the right tools can help you achieve this more efficiently.
Are you an experienced gardener, or have you recently developed a passion for it? Either way, you must be aware of the importance of using fertilizers. If you have already found the right fertilizer for your garden, the next step is finding the right tools to apply it.
Drop spreaders are helpful tools that spread fertilizer, weed killers, and ice melt products efficiently without causing much wastage. It also takes away the arduous work of having to spread fertilizer manually.
If you're looking for the best drop spreaders, you're in luck. We have tested and reviewed the 9 best options for you.
So, without further ado, let's get straight to the reviews.
Best Drop Spreaders
IMAGE
PRODUCT
DETAILS

Our Top Pick

Our Top Pick

Scotts Turf Builder Classic Drop Spreader

22-inch spread pattern
It covers 10,000 square feet
Pre-calibrated model

VIEW LATEST PRICE →

Agri-Fab Tow Behind Broadcast Spreader

13" x 4" large-sized tires
Spread width of 10-12 feet
On/Off direct rod control

VIEW LATEST PRICE →

Agri-Fab Tow Spreader

Galvanized steel agitator
100 lb. load capacity
Steel lift handle for height adjustment

VIEW LATEST PRICE →

Chapin International Tow Behind Spreader

One set of wide tread 14-inch pneumatic tires
150 lb. load capacity
Auto-stop function

VIEW LATEST PRICE →

Brinly Tow Behind Combination Aerator Spreader

8-inch galvanized steel star spikes
Calibrated flow control
100 lb. load capacity

VIEW LATEST PRICE →

Titan Broadcast Spreader

50 lb. load capacity
Three flow settings
High-quality, rugged materials

VIEW LATEST PRICE →

Craftsman Tow Broadcast Spreader

110 lb. load capacity
Large pneumatic tires
Universal fit hitch

VIEW LATEST PRICE →

Goplus Broadcast Spreader

Heavy-duty iron frame
10,000 square foot coverage
Brief and easy operation

VIEW LATEST PRICE →

The Andersons Yard Star Walk-Behind Broadcast Spreader

13-inch pneumatic tires with a wide-set frame
Efficient load-bearing capacity (50 lb. hopper & 175 lb. load-bearing)
Adjustable handles

VIEW LATEST PRICE →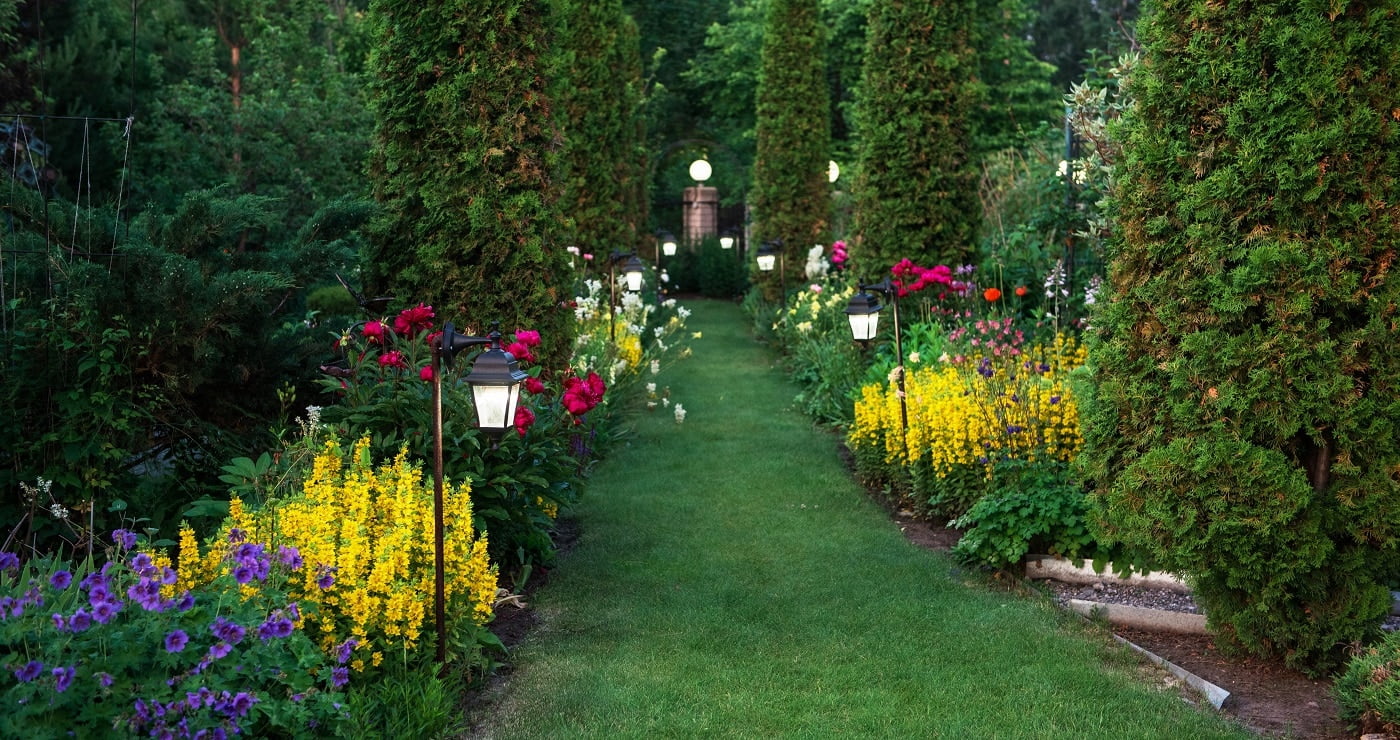 Those who are even slightly familiar with gardening have surely heard of Scotts. This brand is renowned for manufacturing some of the best gardening tools and supplies, including fertilizers and fertilizer spreaders. We recommend the Scotts Turf Builder Classic Drop Spreader because of its high ratings and how much we liked using it.
Sale
Why Did We Like It?
To begin with, the drop spreader from Scotts came fully assembled and pre-calibrated, ready to use. This made the job convenient for us – all we had to do was add the fertilizer and begin!
The 22-inch spreader is wide enough to cover large areas at once while not being so big that it becomes challenging to store in your garden or shed. Since the drop spreader features ergonomic, long handles, it was extremely convenient to push it along the garden without much effort. Not to mention the large wheels that made it easy to maneuver.
Even after prolonged use, we noticed that the spreader remained sturdy and did not suffer much wear and tear. This reassured us about its robust build quality.
Finally, we were pleased to observe that no additional products were required with this spreader. This is incredibly advantageous, especially for those who aren't looking to make considerable investments in gardening supplies immediately.
What Could've Been Better?
Although the frame and body of this drop spreader are incredibly durable, the wheels are not. We noticed that they were slightly flimsy and might not be as reliable as the rest of the parts. Of course, they are easy to replace and don't cost much, which is good.
Pros
Heavy-duty frame and robust body

Easy to maneuver

22-inch pattern spreader is designed for precision

Ergonomic handle
Moving on to our next recommendation, we have the first pull behind or tow behind drop spreader on our list. This device is apt for extensive gardens that need to be fertilized. With a massive capacity of 130 lbs, it efficiently covers 25,000 square feet.
Why Did We Like It?
Agri-Fab is a popular brand amongst most large landowners and farmers across the country. The tow-behind drop spreader features a high-quality galvanized steel frame, a massive 130 lb capacity, and large pneumatic tires. Although some may argue that this tool is slightly expensive, the cost is justified due to its build and quality.
We loved the simple operation of this drop spreader. A steel direct rod flow control enables you to shut and open flow easily. Plus, it can be accessed conveniently from the tractor seat, enabling you to switch between the modes effortlessly.
Moreover, a hopper cover and deflector are optional accessories to use with the tool. This allows you to control the spread pattern and keep the material dry and safe from UV rays and moisture. Those who want additional control over the spread pattern can purchase the optional grate accessory.
Finally, the massive capacity and spread width of the tool enables you to fertilize large areas at once, reducing your work significantly.
What Could've Been Better?
This spreader requires minimal assembly. Although the manufacturer has provided precise instructions, some users may notice the barrel tipping over frequently. This is due to the high center of gravity of the barrel. To prevent this, we had to lean the spreader against something substantial. Otherwise, it would tip over.
Pros
3-year warranty

Universal fit hitch attaches to all tractors effortlessly

An enclosed gearbox for safety

Optional accessories to control the spread pattern
If you liked our previous recommendation but are looking for something slightly smaller, this next tow spreader from Agri-Fab might be your next best option. The rustproof poly hopper is ideal for ⅓ acre or 17,500 square foot coverage. With a 100 lb. load design and 32″ controlled spread width, this drop spreader provides optimal control and accuracy for fertilizing medium-sized yards.
Sale
Why Did We Like It?
For our next pick, we tested the 100 lb. Agri-Fab Tow Spreader. Right off the bat, we liked the additional control and precision it offered us. It features an advanced drop spreading and aerating capability that enables you to spread fertilizer precisely while aerating the soil at the same time.
Depending on the vehicle you attach the device to, you can adjust its height using the steel lift handle for maximum precision. The bottom of the barrel features eight galvanized spikes that aerate the yard, allowing better air circulation and encouraging healthy grass growth.
Sitting at the front of the tractor, we had easy access to the on and off controls, which was fantastic. Not to mention the robust, sturdy, 10-inch flat tires that invariably provide smooth transportation – no matter what ground you are on.
What Could've Been Better?
This model from Agri-Fab requires some assembly. Compared to the other tow spreaders, we found it slightly more challenging to assemble it; however, the manufacturer's instructions were very clear and precise, making the job easier for us.
Pros
Ideal for large acreage

Height adjustable model

Durable and long-lasting

Maximum precision
Cons
Slightly challenging assembly
For our next recommendation, we have selected the Chapin International Tow Behind Spreader. Its most significant feature has to be the auto-stop dual impeller mechanism. This feature automatically stops spreading fertilizer when it is not in motion, reducing wastage significantly. A 150 lb. capacity makes it ideal for large acreage.
Sale
Why Did We Like It?
Don't you hate it when you have to stretch back to reach the controls that stop the spreader? Of course, avoiding this entirely can cause unnecessary wastage of fertilizer. The Chapin International Tow Behind Spreader features an excellent auto-stop mechanism that stops the spreader when it isn't in motion. This feature turned out to be exceptionally convenient for us.
Moving on to the body and design, it is built with high-quality, powder-coated steel frames that give it incredible durability and sturdiness. The wide tread 14-inch tires provide smooth transportation, even on uneven grounds.
Since this spreader has a 150 lb. capacity, we found it convenient to use for extensive gardens without interruption. Moreover, the enclosed gearbox featured oil-impregnated bronze bearings and grease fittings, making it durable and long-lasting.
Lastly, the heavy-duty trailer hitch and spiked auger were made of high-quality materials and proved to be exceptionally functional.
What Could've Been Better?
The auto-stop feature is fantastic and makes using the drop spreader much more enjoyable and precise. However, if you wish to transport it (let's say from the yard to the shed), you'll have to get off the machine, manually turn off the gate that will stop the spreader, and then transport it. Otherwise, it will continue spreading wherever you move it.
Pros
Sturdy brass gears

Discourages wastage of fertilizer

Heavy-duty trailer hitch

Oversized durable tires
Cons
You need to manually turn off the spreader gate while transporting it
Moving over to our next recommendation, we bring the Brinly Tow Behind Combination Aerator Spreader. As the name suggests, this model features a 2-in-1 design that fertilizes and aerates your garden simultaneously, saving you valuable time and effort. With a 100.lb capacity, this spreader is ideal for most farmers and gardeners.
Why Did We Like It?
There are several aspects we appreciate in this tow behind spreader combo. Let us tell you about them in detail.
To begin with, the durable all-steel hopper was an excellent feature that prevents twists, rusting, corrosion, and regular wear and tear. It provides durability and strength, enhancing the lifespan of the spreader.
We also liked the 2-in-1 design, enabling us to fertilize and aerate the lawn without putting in additional time or effort. As for the aerator spikes, this model features 8-inch galvanized spikes with 132 tine tips. These are incredibly durable and hardy, poking 2-inch holes into the soil for optimal air circulation, fertilizer, and water.
Moving on to the design – this tow behind spreader has a tubular metal design with a solid shaft. It not only ensures accuracy and dependability but also increases the life of the device.
What Could've Been Better?
All said and done, this spreader was not the most comfortable unit to maneuver. Moreover, the wheels are rigid, so we recommend not reversing your tractor while the unit is attached. We also noticed that it would get relatively heavy when it was full, weighing slightly on the spikes.
Pros
Heavy-duty steel hopper

Tine spines poke 2-inch holes in the soil

40-inch spread

Transport wheels to sidewalks and cross driveways effortlessly
Cons
Slightly tricky and heavy to maneuver
Coming to our next recommendation, we want to introduce the Titan Broadcast Spreader. This model features a walk-behind design, which, as you guessed it, you need to push to transport. However, this isn't much of an issue as the load capacity is 50 lb. which isn't too heavy.
Why Did We Like It?
For those looking for a lightweight, easy to maneuver spreader that doesn't require assembly and is convenient to use, this is the ideal tool. This broadcast spreader from Titan features a fantastic walk-behind roller design, complete with rugged wheels and a sturdy frame. Right away, we knew this unit was built to last.
The spreader has a load capacity of 50 lb. which is adequate for most home gardens and lawns. Its large capacity eliminates the need to go back for fertilizer refills and interrupt your flow constantly.
Depending on the flow you desire, you can conveniently adjust the handles into three settings. These not only give you enhanced ease of use but also help you control flow more precisely. The unit weighs just 25 lbs., making it ideal for easy transportation and portability, yet heavy enough for most heavy-duty jobs in the garden.
What Could've Been Better?
Unfortunately, the manufacturer's instructions on assembly were not entirely clear. It took us quite some time to assemble this unit, especially figuring out how to install the axle bushings. The instructions were so detailed and complicated that it takes a lot of brain wracking to figure it out – not the most enjoyable experience.
Pros
Included cover for the hopper

Lightweight and easy to maneuver

Rugged, tough wheels

Adjustable handle position
Cons
Challenging to assemble with overly-technical manufacturer's instructions
If you are on the lookout for a durable spreader that is long-lasting and robust, the Craftsman Tow Broadcast Spreader won't let you down. Made of ¾-inch tubing, heat-treated gear, sprocket, and a robust steel axle, it is exceptionally strong and reliable. The universal attachment and hitch allow easy connecting to any vehicle.
Why Did We Like It?
Craftsman is a leading tractor accessory manufacturer company in the US. With years of knowledge and experience up their sleeve, they have designed some of the most versatile and functional tools used by farmers and gardeners worldwide.
This tow broadcast spreader from Craftsman features a 110 lb. hopper capacity with ⅓ acres of coverage. Moreover, the large-sized pneumatic tires provide excellent support for the robust frame and rustproof poly hopper. Transportation is made super easy with the smooth wheels and universal hitch design.
We tested their claim by attaching the unit to a couple of tractors and mowers. Not surprisingly, the universal hitch integrated seamlessly with every tractor model.
As for the spreader plate and frame, we were satisfied with how robust and durable it was. With superior build quality and sturdy frames, this spreader was built to last for years to come.
What Could've Been Better?
We felt like the design of the wheels could have been slightly better. If the wheels were a little further apart, it would support the bucket better, especially when it is full. Unfortunately, when we tried to use the unit on sloping terrain, we noticed some fertilizer spilling over, causing unnecessary wastage.
Pros
Sturdy and robust design

Easy to assemble

Controller fertilizer spreader settings

Easy to maneuver
Cons
A full bucket may cause spillage or topple over beyond a 15-degree angle
If you were impressed by one of our previous walk-behind spreader designs, you'd like our next recommendation. The Goplus Broadcast Spreader features an easy-to-maneuver design with ergonomic handles and large, robust wheels. This makes transporting the unit much more manageable, no matter what the terrain.
Why Did We Like It?
On our search for the best drop spreaders, we came across the Goplus Broadcast Spreader. What we liked best about this unit is its heavy-duty iron frame and robustly built. Straight off the bat, we knew it was built to last for many years to come.
We loved the walk-behind design that was easy to maneuver and provided precise fertilizer spreading. As for the tires, the Goplus features two durable rubber wheels that expertly move over any terrain. The long, ergonomic handle is easy to grip, comfortable to use for prolonged periods, and convenient for pushing.
A powder-coated surface ensures that the barrel is corrosion and rust-resistant. Moreover, it adds toughness and durability to its design. Although it requires some assembly, the manufacturer's instructions were precise, enabling us to assemble the unit efficiently within half an hour.
What Could've Been Better?
While assembling the spreader was not too tricky, thanks to the manufacturer's detailed instructions, we noticed something concerning. Most of the screws did not come pre-tightened. We had to do it manually for the final adjustment. It's not a huge deal, just something you should look out for when you purchase it.
Pros
Assembly hardware included

Easy to use for elders

Ergonomic handle grip

Large load capacity
Cons
Most of the screws need to be tightened and adjusted
Moving on to our next recommendation, we bring forth The Andersons Yard Star Walk-Behind Broadcast Spreader. This simple yet effective tool has a hopper capacity of 50 lbs. and a load-bearing capacity of 175 lb. Moreover, it features an ergonomic, adjustable height handle, which is excellent for regular use.
Why Did We Like It?
For starters, this broadcast spreader features a unique 3-hole drop shut-off system that enables you to spread fertilizer accurately as per the needs of your yard. Moreover, the adjustable drop rate is an added feature that ensures an even spread pattern and a much more precise application.
Moving over to the build quality – this unit is exceptionally sturdy and robust. Its large 13-inch pneumatic tires feature a wide-set frame that distributes the weight of the bucket better. Not to mention, the sturdy rubber wheels are excellent for use on all kinds of terrain.
If other walk-behind spreaders have been difficult for you to adjust to due to their height, you don't have to worry about the same with this one. The ergonomic handle features a super comfortable grip and can be adjusted to two positions as per your requirement.
What Could've Been Better?
Overall, this unit is excellent for use on all types of terrain. Moreover, its sturdy built and robust tires are built to last. Our only gripe with this product would be that it doesn't come with a deflector or shield. Adding this would have made us love the product much more, especially since it can save us from messy spreading.
Pros
Adjustable drop rate

The wide-set frame provides better balance and weight distribution

Height-adjustable ergonomic handle design

Sturdy tires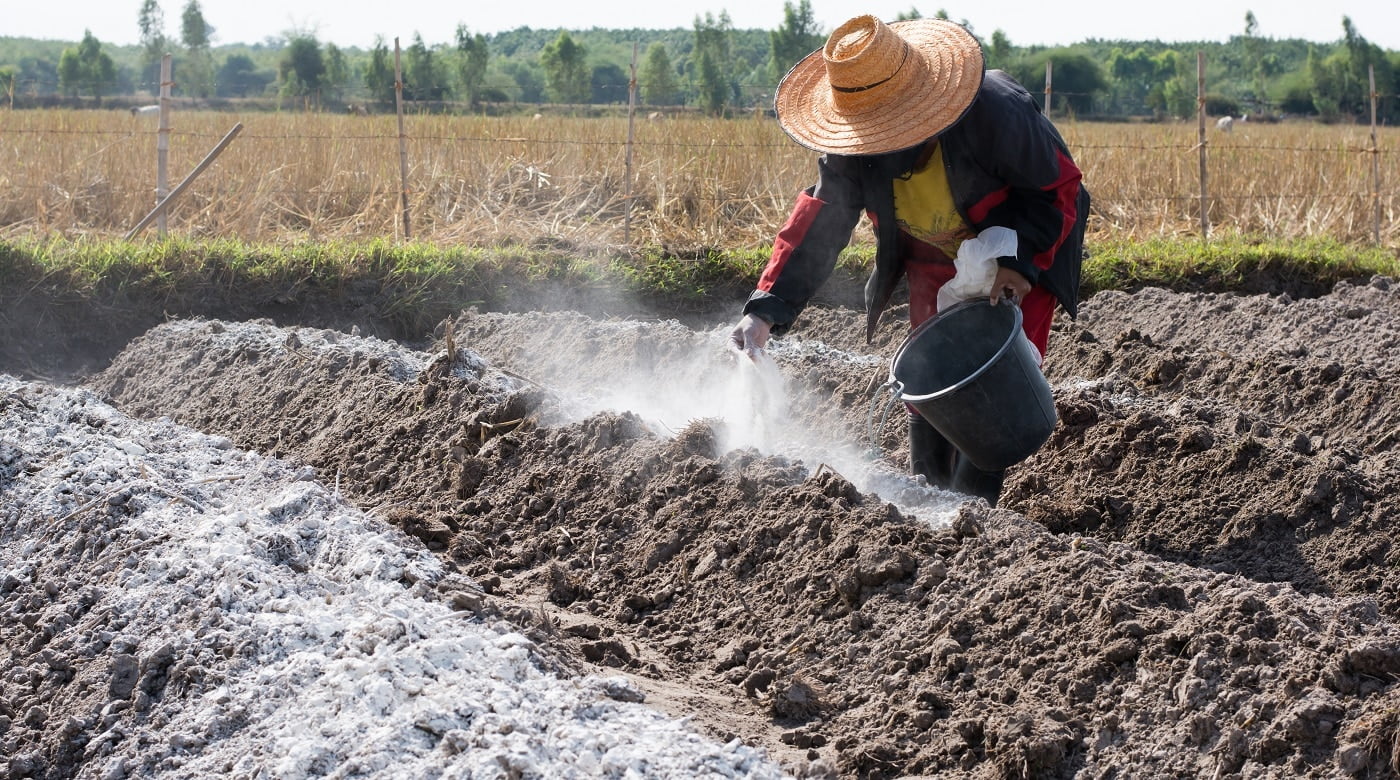 Drop Spreader Buyer's Guide
Well, there you have it! Now that you know all about our top recommendations, which one would be best suited for your needs?
If you haven't made up your mind yet, don't worry. We can help you further by discussing a couple of essential tips you need to remember. Consider these factors before purchasing a drop spreader to make the most informed decision.
Capacity
One of the first things you need to consider in a drop spreader is its capacity. If you are working with a small or medium-sized lawn, opting for a low-capacity spreader would be ideal. That being said, if you have a large landscape to work with, there are several large-capacity spreaders you can choose from.
Drop Spreader Vs. Broadcast Spreader
If you have gone through all our reviews, you may have noticed that we added some drop spreaders and some broadcast spreaders. In essence, they do the same job. However, there lie small dis-similarities between them that you should consider.
For starters, drop spreaders literally drop fertilizer on the soil from the underside of the barrel. This gives you much more control, accuracy, and precision over the fertilizer spread. On the other hand, broadcast spreaders' spray' a horizontal jet of fertilizer over a wide area.
You might need to consider specific needs when opting for a spreader. If you wish to spread fertilizer over a larger area in a shorter time, opting for a broadcast spreader would be ideal. However, if you are looking for accuracy and precision and don't mind spending a little more time on it, drop spreaders are the way to go.
Budget
As you may have observed from our reviews, we have added drop spreaders of a varying price range. Every buyer has their budget and depending on how much you are willing to invest in a suitable drop spreader; you can choose amongst the various options in the market.
We would recommend opting for a mid-range unit over a budget one, primarily because the build quality matters greatly. Opting for a low-range or budget product may cost you more in the long run in terms of costly repairs and maintenance.
With Or Without Aerators
Why opt for a single-use drop spreader when you can have 2-in-1 features? Well, that's a tricky question because it depends on every individual's specific requirements. In the case of tow-behind spreaders, you will find several options of spikes or aerators attached to the models. These offer excellent aeration for yards while spreading fertilizer, thus saving you time and effort.
However, if you aren't looking for aeration or are having that done through some other process, you may want to opt for a simple use unit. It goes without saying that spreaders with included aerators will be slightly more expensive than the ones without them.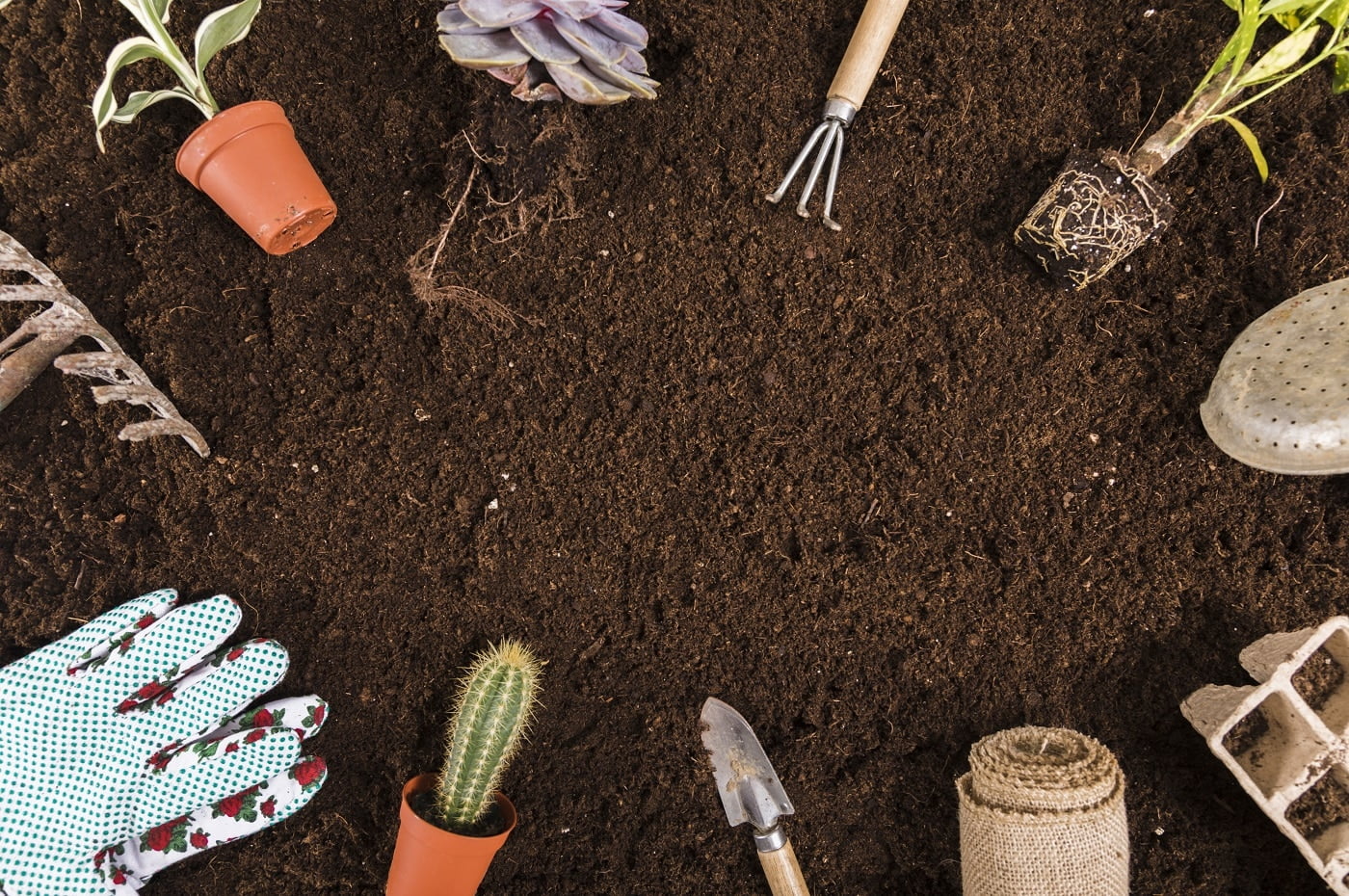 Verdict
With that, we are almost at the end of our guide. But wait, there's more!
Before signing off, we want to reiterate our findings to help you in your search for the best drop spreader. If you are looking for a pre-assembled and pre-calibrated drop spreader, you can't go wrong with the Scotts Turf Builder Classic Drop Spreader. Its simple design and usability make it a favorite amongst most users.
However, the Chapin International Tow Behind Spreader wins for its innovative auto-stop mechanism. Finally, those looking for a budget buy may find the Titan Broadcast Spreader to be the ideal option.
We hope this helps you find the right spreader for a healthy and beautiful lawn.
Until next time!
Related Articles
Free Land in Australia | Where Cheap or Free Land Can Be Found?
17 US Places Where You Can Find Free Land for Homesteading Today
5 Best Rotary Tillers for Tractor | Buyer's Guide and Reviews
3 Best Finish Mower Right Now | Buyer's Guide and Reviews
Effective Tips for a Weed-Free Landscape Design Today
5 Best Weed Barriers and Landscape Fabric for Happy Gardeners
13 Best Trimmer Lines | Multi-Sided, Round, Square, Twisted & Serrated
8 Best Dump Cart for Lawn Tractor & ATVs
7 Best Shoes for Cutting Grass Comfortably | Buyer's Guide
4 Best Towable Portable Mini Backhoe Digger 
13 Best Watering Timers For Garden & Lawn
13 Best Seed Starting Mix Right Now [Buyer's Guide]
11 Best Sprinklers for Kids [Reviewed & Buyer's Guide]
13 Best Lawn Sprinklers Reviewed | Buyer's Guide
13 Best Potting Soil For Herbs To Consider Today
13 Best Backpack Sprayer [Buyer's Guide]
13 Best Fertilizer for Palm Trees