Are you a perfectionist while selecting décor and utility products? Selecting an effective metallic spray paint can be a task if you're a budding handyman.
Whether you are in a fix and all the products sound just the same, or you have doubts regarding your specific needs being served, we've got your back.
Here's a simple guide to aid your decision-making. This article will help you select the best copper spray paint according to your needs.
We did our research and tested the practical application of various copper spray paints first hand. We kept in mind all the essential criteria while buying copper spray paints to curate this unbiased guide.
So, let's get started, shall we?
Best Copper Spray Paints
IMAGE
PRODUCT
DETAILS

Our Top Pick

Our Top Pick

Rust-Oleum 1937830 Metallic Spray

Contains real metal flakes for an ultra-bright metallic finish
Dries in 15 minutes, can be recoated within an hour
Water-resistant, can be used on several surfaces

VIEW LATEST PRICE →

Rust-Oleum 286525

Corrosion and weather-resistant coating
Oil-based formula ensuring durability
Resistant to abrasion and chipping

VIEW LATEST PRICE →

Krylon Premium K01020A

Sleek and smooth, high gloss metallic finish
Shortest drying-to-touch period of only 10 minutes
Can adhere to surfaces like paper mache

VIEW LATEST PRICE →

Martha Stewart 42926 Paint & Primer

Guaranteed permanent, beautiful color
Paint and primer in one
Can be used both indoors and outdoors

VIEW LATEST PRICE →

Montana MXE-C8004 Crackle

Completely lead and CFC free
Matte, non-reflective, vintage finish
Extremely versatile

VIEW LATEST PRICE →

Pinty Plus Evolution

Easy to maneuver
Smooth spray application without any brush marks
Broad scope for mixing and matching colors

VIEW LATEST PRICE →

Krylon 1709

Dry to touch in ten minutes
Bright and durable finish
Perfect for craft products

VIEW LATEST PRICE →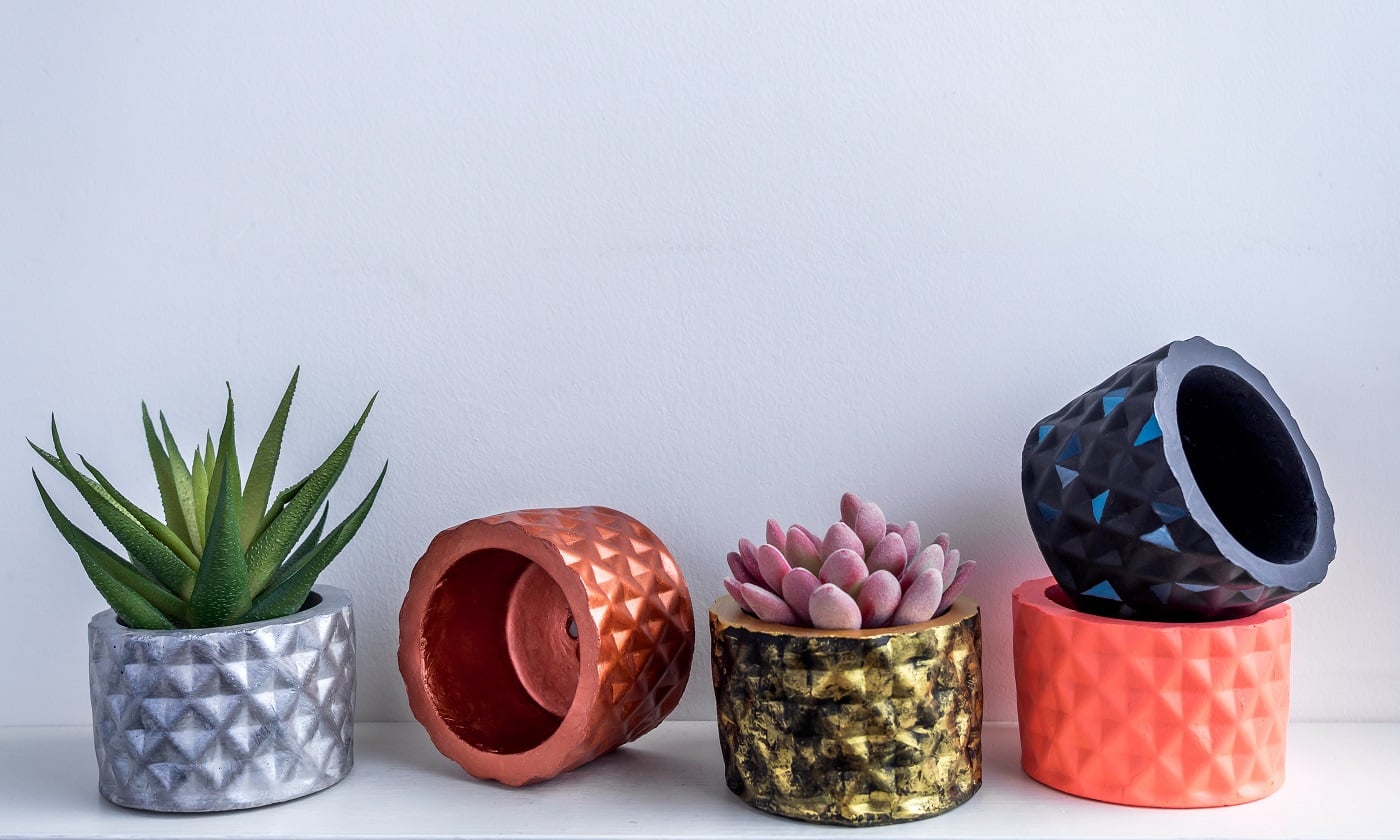 Next in the line, we have Rust-Oleum 1937830, another excellent product from the eponymous brand. This one is an excellent option for adding a flair to your interior décor items. It's pretty impressive to note that Rust-Oleum has bagged the top two positions on our list.
Why Did We Like It?
The rich, shiny, and smooth finish of this paint was impressive from the first touch. It gave a bright metallic touch to all the surfaces. We tested it on plaster, metal, unglazed ceramics, even masonry, and the product proved its versatility.
The paint lived up to its description and dried in 15-20 minutes. However, we recommend leaving it untouched for 30 minutes, just to be on the safer side. Further, the real metal flakes in the formula give an impeccable shine to the painted item. Having actual metal flakes in a paint product is a rare find.
Each unit has a net volume of 11 ounces and can cover around 12 square feet area. Weighing the features against the price, we can conclude it is a deal worth grabbing!
What Could've Been Better?
We couldn't help but notice that the paint tends to fade on textured plastics and gold plating eventually, despite the beautiful finish on most surfaces. Additionally, it is fantastic for painting interior décor and accent pieces. Still, it's not all that great for the outdoors.
Pros
Versatile

Value for money

Resistance to water

Beautiful reflective finish

Quick to dry
Cons
Fades on a few surfaces

Not suitable for outdoor items
Following up is another quality product, the Rust-Oleum 286525. It comes in a dark copper finish and has proven rust preventing qualities. If you are looking for a paint that focuses on durability and longevity, then this is the product for you.
Why Did We Like It?
Among many other features, the ease of handling this spray paint makes it stand out from the others. The bottle comes with a comfort tip and a wider finger pad to ensure easy spraying. It features any-angle technology, allowing you to spray even the hard-to-reach areas.
It is a competent product for both interior and exterior use, known to contain real metal flakes in the formula. Moreover, the guaranteed rust prevention quality of this spray paint is something we can't sleep on. Only a few paints offer corrosion prevention in this price range.
Each unit weighs 312g (11 ounces), and it outshines all the other products, with a coverage of 15 square feet!  Durable, cost-effective, and easy to use, Rust-Oleum 286525 is the ideal spray paint for indoor and outdoor projects.
What Could've Been Better?
Despite looking as closely as we could, we couldn't spot any significant drawbacks for this excellent paint. The only ambiguous thing is that it might not be as shiny as one would want it to be, but that's hardly a reason for giving such an excellent product a pass.
Pros
Matte finish with a subtle shine

Weather-resistant

Extremely durable

Can stick to literally any surface
Cons
Not the shiniest option available
Krylon Premium K01020A Metallic Spray Paint is known for its copper brilliance and resemblance to actual copper plating. We can bet that the prospect of getting an authentic copper look at the affordability of spray paint must sound exciting. Since it gives a deep lustrous finish, we recommended using this paint for copper and vinyl surfaces.
Why Did We Like It?
Krylon Premium is a dream come true for craft nerds. It offers a top quality finish without breaking the bank. It was the quickest to dry-to-touch in this list, leaving no scope for hassle if you run short on time (or patience).
Now, let us discuss the utility of this spray paint. You will be pleased to know that you can use it on various surfaces, including plastic, metal, paper mache, wood, glass, ceramic, wicker, and paper. Not many spray paints can adhere to paper mache, which gives it an edge over the others. Needless to say, it is a versatile option.
Furthermore, you won't have to worry about the drying period since it's really quick to dry.
What Could've Been Better?
We are ranking it lower in the list, despite being the quickest to dry because of its quantity. Even after being in a similar price range, each unit has a net volume of 8 ounces only, giving the user a lesser coverage area. Krylon Premium is not so high on the front of resistance and durability either; hence it is not suited for outdoor use.
Pros
An affordable option for craft supplies

Can be used on surfaces like glass and paper

Real copper-like finish

Quickest to dry
Cons
Suited for interior items only
Anyone who knows anything about painting is aware of how crucial priming is. It evens out the surface and provides a smooth texture. However, we are happy to point out that you can skip putting on a primer and save yourself some time with this one. The Martha Stewart 42926 comes with paint and primer combined in a single formula!
Why Did We Like It?
What makes this product stand out is its unique pearl-rose-copper finish. Martha Stewart offers a wide variety of eye-catching colors, and this one is no exception.
Not only is it dry to touch within 10 minutes, but it also guarantees permanent coverage with a cure time of only 24 hours. It's safe to say that this one is an all-out time-saver because you need not go through the hassle of priming before starting the paint job.
Well suited for both interior and exterior uses, you can use this paint and primer combination on metal, plastics, and wooden surfaces. Additionally, the formula is durable and designed for permanent use, and our test results point in the same direction.
 What Could've Been Better?
The one point that makes this otherwise exemplary product slightly less appealing is its quantity. Just like Krylon Premium, it offers only 8 ounces of paint per unit. But keeping in mind its unique color, the quantity is something that you can slightly compromise on.
Pros
Unique color and amazing finish

Dries to the touch faster

Well suited for both indoors and outdoors usage

Durable and permanent coverage
Cons
Less quantity per unit as compared to other products
Next up, we have Montana MXE-C8004 Crackle, manufactured by another trustworthy brand: Montana cans. If you are looking for something that gives a matte, non-reflective finish and a somewhat "used" look, then this is the ideal spray paint for you. This crackle lacquer creates a faux-vintage finish, and if you are a vintage lover like us, you'll likely adore it.
Why Did We Like It?
Along with being a vintage lover's treasure, the Montana MXE-C8004 Crackle is by far the most versatile paint on our list. It is suitable for applying on primed canvas, wood, cardboard, porcelain, ceramics, acrylic, stone, glass, metal, paper, and other paintable materials. Phew, that was a lot!
As the name suggests, this product will give an edgy crackle finish to your décor items. However, to get the optimal finish, remember to use a base coat before going for the crackle effect.
Furthermore, it is one hundred percent lead and chlorofluorocarbon-free, so it won't weigh down your conscience for affecting the environment. Honestly, environmental impact and health hazards are so often overlooked these days. It's refreshing to find an option that is safe on that front.
What Could've Been Better?
Moving on to the downsides, we find the need for applying a lacquer base coat a little tedious. Further, Montana crackle offers a volume of 8.1 ounces per unit, which again falls short compared to the others on the list.
Pros
Environment and health-friendly

Faux-vintage finish

Extremely versatile

Unique crackle texture
Cons
Less coverage area due to quantity limitations
Manufactured by Novasols, Pinty Plus Evolution is another vibrant option we definitely should not be sleeping on. This solvent-based acrylic spray paint is perfect for your stony surface endeavors. Do you want comprehensive insights on this one? Then keep reading.
Why Did We Like It?
Thanks to the easy maneuvering, Pinty Plus is efficient in covering rough and unusual shapes. The applications can be as diverse as your imagination, from engineering pieces, industrial equipment, and pipes to decorative objects. It is an ideal choice for painting wood, stone, paper, cardboard, and some plastics.
We will also like to add some more unique features like its availability in artists' packs. Unlike Montana Crackle, this one provides a high-end glossy finish. It can easily be mixed and matched with other paints giving you a chance to unleash your creativity completely.
Each unit of this quick-drying acrylic spray paint contains a net volume of 11 ounces. And let us not forget how it's loved immensely by the customers; after all, the users are the best critiques.
What Could've Been Better?
It will be fair to say that there is nothing amiss with this product. This paint is perfect for indoor and outdoor projects and provides a smooth protective layer to the item. It has good value for money and is versatile as well. However, it is not suitable for painting objects in high heat conditions like fireplace screens and vents.
Pros
Smooth application with glossy finish

Perfect for indoor and outdoor projects

Sufficient quantity and value for money

Solvent-based acrylic spray paint
Cons
Cannot be classified as high heat paint
Honestly, this list would have been incomplete without another excellent product from Krylon. Curated explicitly for indoor use, Krylon 1709 gives a bright and durable metallic copper finish. Like the previous one, it is well received by the users and has excellent customer reviews.
Why Did We Like It?
First and foremost, let us appreciate its high net volume per unit. It is the only spray paint in our top 7 picks that offers a quantity of 12 ounces per can! The more the merrier, right?
Like the Martha Stewart Paint and Primer, it doesn't require a prior coating of primer as well. You can apply it directly to the project and have the bright metallic finish that you desire.
We can confidently say that it is a competent option for indoor décor items and gets brownie points for being heat resistant. We even used it on auto exhaust parts, and it did not burn off. You can also use it on fireplace doors, screens, and vents. So if that is what the project is about, you know exactly which paint you need to buy.
What Could've Been Better?
Sadly, though it is heat-resistant, we cannot comment much on its weather and water resistance. It is specifically used for indoor pieces and cannot cater to your outdoor needs. Moreover, it's not the most versatile option as well.
Pros
Extremely heat-resistant

Offers maximum volume per unit on the list

Does not require primer

Dries to touch in 10 minutes

Bright and durable metallic finish
Cons
Recommended for only indoor use

Cannot adhere to many surfaces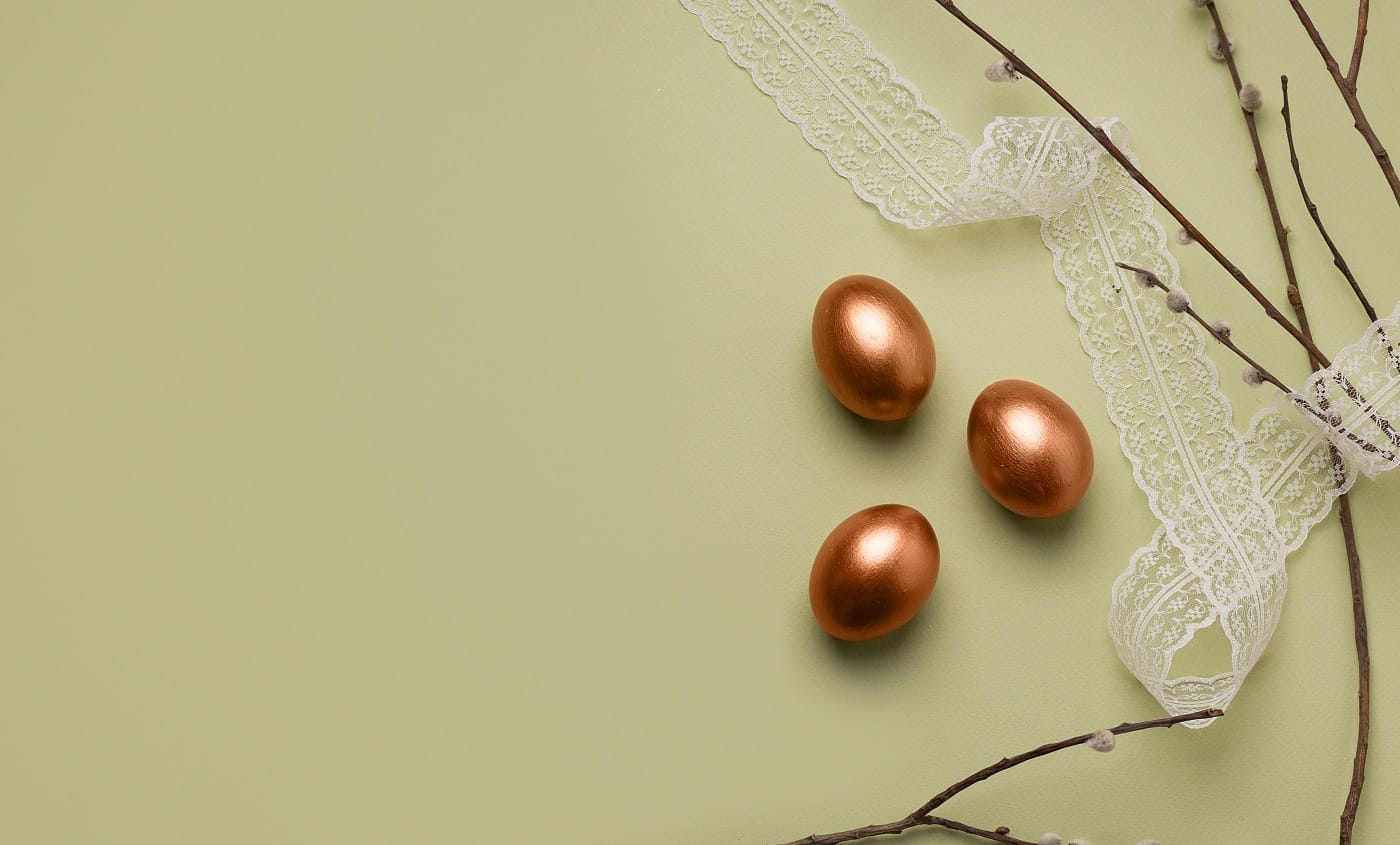 Copper Spray Paints Buyer's Guide
Now that we have covered the best options for copper metallic spray paints, we are sure you must be feeling a little confident about looking after your painting needs.
But let us refine this plethora of knowledge further and look at some pointers you must keep in mind to buy the right one for yourself. Pay attention to the following features while shopping, and more likely than not, you'll end up with the paint of your dreams.
Finish and Texture
As we've already discussed, metallic spray paints come in all sorts of textures and finishes. Some are smooth, while some have a crackle texture. They could be matte and non-reflective to give your project a vintage air or high-end glossy and reflective for a glamorous touch.
And copper is just an umbrella term; there are several shades, as we mentioned above, pearl-rose-copper finish, deep metallic copper, dull brash look, etc. In all cases, it is ideal if you have a clear picture of the result of your painted item before purchasing the spray paint.
Utility
Finding the ideal product depends heavily on usage. Whether you want to paint outdoor items like garden chairs, lamp posts, or indoor décor and accent pieces, we suggest paying attention to the adherence and longevity of the paint.
Opt for water-resistant and weather-proof spray paint for outdoor projects while going for heat resistance for screen doors, fireplaces, and vents. 
Quantity
Let's face it, we all love a good bargain. Going for a larger quantity in a similar price range will always seem tempting. But it might not be the best choice in all cases. 
It'll be best to weigh out all the parameters like texture, finish, durability, adherence, health hazard, etc. and then decide whether the quantity is cost-effective.
Maneuvering
Painting large pieces like furniture can be an exhausting task. For time-consuming projects like these, it is better to buy a spray can that is easy to handle. 
Some options have a wider finger pad and a comfort tip to ensure easy spraying. They feature any-angle technology allowing you to spray the hard-to-reach areas. Consider going for these options if you have a tedious task at hand.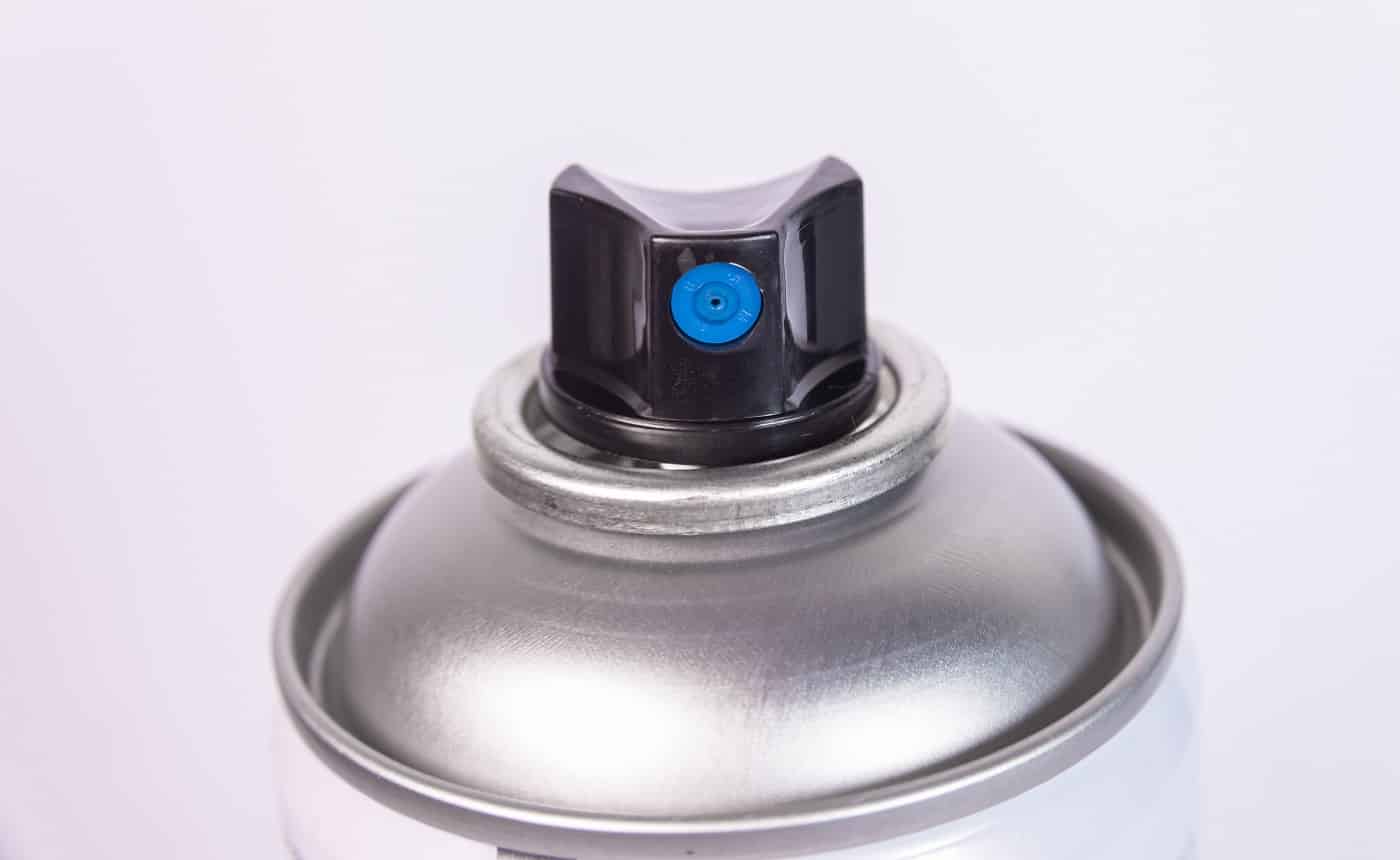 Copper Spray Paints Verdict
To conclude, we'd like to remind you that all of the products in this list are the best picks available on the market right now. Rust-Oleum 286525 is perfect for both outdoor and indoor items and the most durable option.
Both Rust-Oleum 1937830 and Krylon Premium are excellent for interior décor. The former has more value for money along with a smoother finish, and the latter is better suited for crafts and is the fastest to dry.
We sincerely hope that this guide will help you make better-informed decisions while buying your much-anticipated copper spray paint. Till next time, happy painting!
Related Articles
Alcohol Ink Art Tutorial [Alcohol Inks 101]
6 Best One Coat Paint and Primer
7 Best Primers to Cover Dark Paint
7 Best Exterior Primer For Peeling Paint
6 Best Paint Primer For Rusted Metal
13 Best Automotive Paint Gun for Beginner
7 Best Paint Stripper For Metal
9 Best Paint Brush For Polyurethane
9 Best Pump Sprayers For Staining Fence
Learn How To Soften A Hard Paint Brush
11 Best Paint For Concrete Walls In Basement
9 Best Paint Brushes For Chalk Paint
13 Best Professional Airless Paint Sprayer
How To Paint Without Leaving Brush Strokes
10 Best Paint Primer For Drywall
How Long Should Primer Dry Before Painting
10 How to Remove Spray Paint from Concrete
How To Remove Spray Paint From Plastic
How Much Does It Cost To Paint A Car?
7 Best Primers To Cover Dark Paint
13 Best Professional Airless Paint Sprayer
13 Best Paints for Bathroom Ceilings
13 Best Paint for Kitchen Cabinets
HVLP vs. LVLP [All You Need to Know & Winner]
5 Best Sprayers For Plasti Dip
Learn How to Remove Paint From Brick
How Much Does It Cost To Bottom Paint A Boat?
How To Thin Latex Paint For A Wagner Spray Gun
How Much Does Benjamin Moore Paint Cost?
7 Best Cold Galvanizing Paints
9 Best Paint Stripper For Metal
11 Best Paint Scrapers to Rock
How to Remove Spray Paint from Concrete
7 Best Primers For Covering Red Paint
11 Best Paint Roller To Hide Imperfections
7 Best Primers For Covering Red Paint
9 Best Paint Primer For Drywall
Graco X5 vs X7 Comparison Review
9 Best Finish for Kitchen Table
Sherwin Williams Vs. Benjamin Moore