A dehumidifier is essential for places that have near-constant humid weather because exposure to humidity makes one sweaty and gross!
In addition to this, a dehumidifier also works to purify the air by ridding it of mold, mildew, and minute dust mites that are hard to see. For people with rhinitis and dust allergies, this is a bonus.
Now, there are different kinds of dehumidifiers available in the market depending on the purpose they are intended to be used for. Residential dehumidifiers are designed to be compact enough to be kept at home and usually cover less area since they're commonly used in rooms.
On the other hand, most commercial dehumidifiers are for large-scale use and usually extract greater moisture from the air. Naturally, they are pricier than residential models but more durable at the same time.
So, if you're looking for the best commercial dehumidifier for a factory, warehouse, or any sort of commercial space, you're in the right place. Read on to know more!
Best Commercial Dehumidifier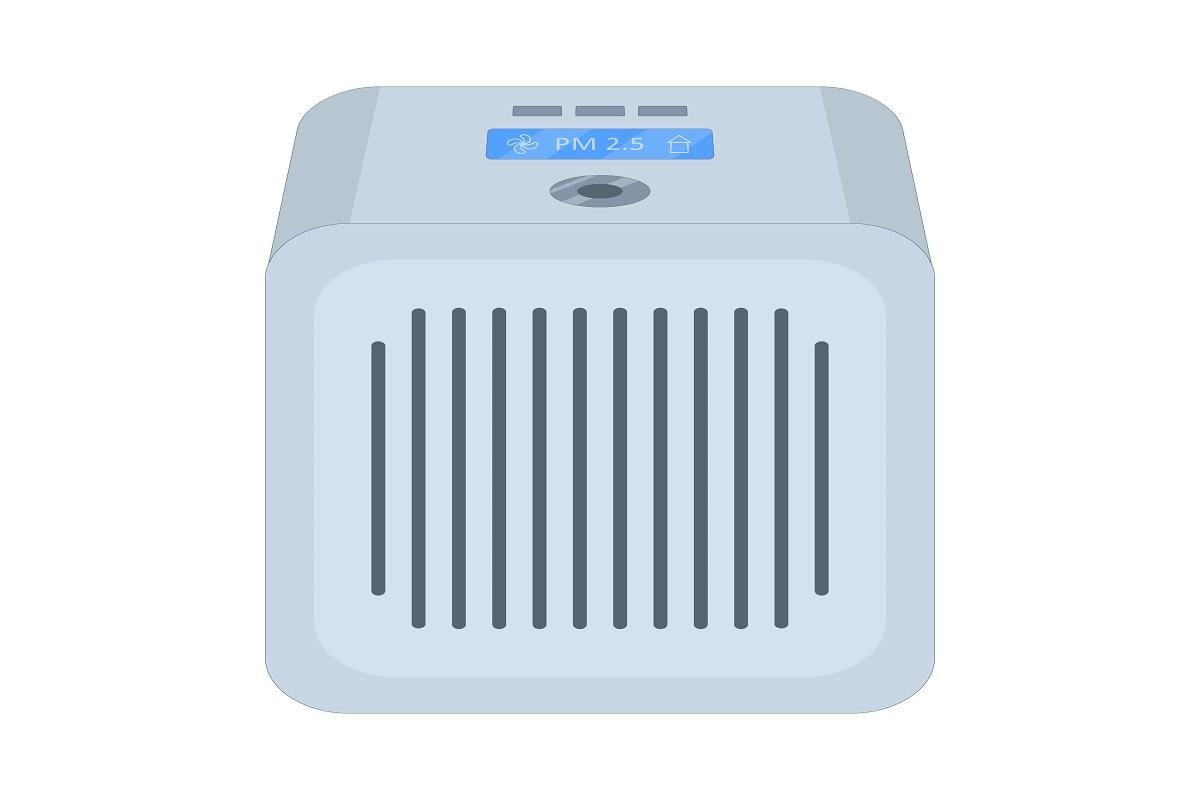 First up, we have the AlorAir Sentinel HD55, a compact commercial dehumidifier with a 55-pint moisture extraction capacity. Despite its quantitatively lower moisture extraction value, it can effectively dehumidify spaces up to 1300 sq. ft. without using up a lot of electricity.
Why Did We Like It?
The size of this commercial dehumidifier is one of the things that gives it an edge over the dehumidifiers on our list. It weighs only 59 lbs and has dimensions of 19.2" x 12.2" x 13.3", 55-pint, making it compact and small enough to lift and move with ease. As such, it is ideal for small commercial spaces and will fit right into your basement, garage, or warehouse.
The unit is adept at running on minimal power and only draws 410 V of electricity. This ensures that your electricity bills won't go through the roof even if you run the device constantly. It comes with an Energy Star certification and a 5-year warranty, making it easy to keep the machine in top shape for longer.
Another remarkable thing about this unit is that it has all the features of an expensive dehumidifier, like a Merv-8 filter, internal corrosion protection, auto defrost, etc. However, it costs significantly less.
What Could've Been Better?
The unit works well and has all the functionality of a top-notch commercial dehumidifier. Additionally, AlorAir is a reputed brand known for making quality products.
However, we were somewhat disappointed by the customer support as we had reached out to them to replace a faulty part but received no response for weeks.
The next entry on our list is this affordable yet functional unit from hOmelabs. It is comparatively reasonable for a commercial dehumidifier and extracts 140 pints of moisture daily. This makes it an effective dehumidification tool for spaces up to 4000 sq. ft., like a large basement or an industrial job site.
Why Did We Like It?
First off, we liked how this unit is super low-noise and doesn't make more than 60 decibels of sound when it runs. This means that you can even use it in places with many people and it won't disturb or interrupt any work.
We also like how the unit proves a CFM of 265 and has a built-in pump. In our opinion, this is an indispensable feature for any commercial dehumidifier because it enables the water to drain smoothly. 
Moreover, this commercial dehumidifier can function for 24 hours at a stretch without using a timer. This ensures that you can plug this device, switch it on, and then forget about it for a whole day! It also has a 5m long hose that continuously drains the collected moisture, which helps make maintenance easier since there's no need to empty the tank continuously.
Further, the dehumidifier boasts modern features like an intelligent display, auto-defrost, and a reusable mesh filter. 
What Could've Been Better?
We ran into a minor issue when we bought this commercial dehumidifier. When our order was delivered, we noticed that the drain hose and the installation manual were missing. This was greatly inconvenient, and we couldn't get the unit up and running.
As a result, we had to contact the manufacturer again, and they apologized and sent the missing accessories later.
If you're looking for a commercial dehumidifier, you need to look no further than the AprilAire 1870. It is the perfect solution for pulling out moisture from larger spaces without the need for constant intervention. With this in mind, let's take a look at some of its unique features.
Why Did We Like It?
This commercial dehumidifier can remove up to 130 pints of moisture at 60%-70% relative humidity from the air in a day, making it ideal for very humid areas. It can cover spaces up to 7500 sq. ft., which ensures that it can be used in big homes or even warehouses. 
Apart from reducing humidity in the air, the unit also helps remove mold and mildew. Further, it helps preserve wood floors, furnishings, and anything susceptible to damage in high humidity. 
We liked how this unit delivers a power-packed performance but is also Energy Star certified, saving electricity. This proves that Aprilaire takes its commitment toward climate control seriously and makes the units so that they emit the least amount of carbon.
What's more, the unit can be drained continuously without needing to empty a messy water tray repeatedly.
What Could've Been Better?
This commercial dehumidifier has so many impressive features that it's tough to find something that doesn't meet the mark. However, we felt that the high price tag should come with robust customer support, which wasn't the case. The customer support kept trying to evade the warranty and bill us for any repairs during the warranty period.
Lo and behold, we have another truly powerful commercial dehumidifier that will effectively keep your spaces comfortable and free from dampness. The Colzer CFT 4.0D can work well in areas up to 8000 sq. ft. since it has a big 353 CFM airflow. However, its impactful performance comes with a hefty price tag.
Why Did We Like It?
One of the most heavy-duty commercial dehumidifier on our list, this unit can remove 232 pints of moisture from the air. This is further enhanced by the 353 CFM airflow that can dry out spaces in under 10 minutes. Due to its large capacity to pull moisture, it is excellent for water damage restoration projects, fast structural drying, and any other jobs that may require speedy drying.
In addition to this, the unit is also incredibly easy to operate and comes with an automatic humidistat to gauge prevailing humidity levels accurately. It also has an automatic restart, auto defrost, and a timer to turn off the unit after a specified time limit. The unit comes equipped with a 6.56 ft. drain for continuous drainage to minimize effort even more.
Moreover, the Colzer CFT 4.0D is easy to maneuver because of its big semi-pneumatic wheels and a sturdy bar handle, which even facilitates transportation up and down the stairs. 
What Could've Been Better?
Commercial dehumidifiers are usually accompanied by a hefty price tag, and this one is no different. But much to our chagrin, we noticed that the unit stopped working in three days because its coils had frozen up. We subsequently had to get the unit replaced, which is disappointing considering how much we paid for it.
AlorAir has made its name as a leading brand when it comes to dehumidifiers, and this model is a testament to its reputation. Not only can it dry the air in a large area, but it also comes with a 5-year warranty, which shows the durability of AlorAir products.
Why Did We Like It?
First off, this unit can pull up to 198 pints of moisture from the air in a day, making it ideal for high humidity spaces. Moreover, it can cover an area of 2600 sq. ft., which makes it an excellent fit for most medium-sized workshops and warehouses. 
In addition to these, the AlorAir Sentinel HDi90 comes with an automatic on and off feature, which powers the unit down when the desired humidity level has been reached. The manufacturers also have an optional remote control that can be purchased additionally. This ensures that the device is easy to use and also energy-efficient.
What's more, the dehumidifier also comes fitted with a handy condensate pump that allows for continuous drainage. Plus, to ensure safety, the unit also has a Rare Earth Alloy Tube Evaporator that protects coils from excessive heating.
What Could've Been Better?
This device is an excellent option for areas with searing humidity, and its roster of features is also quite impressive. However, we found the instruction manual to be a tad complicated. This was, however, offset by the easy-to-understand tutorials found on Youtube.
This bright blue commercial dehumidifier is an industrial-strength unit that can extract 150 pints of moisture from the air. Not only can it be used for large spaces like a workshop or a warehouse, but it can also successfully undertake water damage restoration projects. Overall, it is an affordable commercial dehumidifier that can successfully dissipate high humidity levels in a room.
Why Did We Like It?
Primarily, this commercial dehumidifier is meant to be used for restoration in cases of water damage. If you've been unfortunate enough to have an unexpected amount of water flood the insides of your garage, workshop, etc., this unit will help remove excess moisture.
It is jam-packed with features like an automatic water pump, RH and temperature sensors, and an hour counter, which offer immense flexibility and efficiency. It even has a smart LED display that allows one to monitor the unit easily and keep tabs on the humidity levels.
Since the unit can extract a gargantuan amount of moisture from the air, it can run continuously for days at a time without you having to worry about it. In addition to that, it is dent-resistant and can withstand the rigors of harsh environments, like construction sites.
What Could've Been Better?
We ran into a minor technical snafu with the humidifier a couple of days after receiving it. It was an easily fixable issue; however, the manufacturer wasn't cooperative, and there was no response from customer care. Thus, we were unimpressed by the lackluster customer support.
Are you looking for an effective yet affordable commercial dehumidifier? The elegant Waykar PD858E is a great candidate for the job since it is an intelligent and functional unit that can effectively remove 130 pints of moisture from spaces up to 6000 sq. ft. It can be used in a basement, crawl spaces, warehouse, and even a small factory!
Why Did We Like It?
First off, we liked the universal casters and ergonomically placed handles that can move the unit easily. The device has also been designed so that it can fit in with any kind of decor. Thus, you can place this sleek and modern-looking dehumidifier, and it won't sully the aesthetics of your space.
Additionally, the unit is intuitive and allows the user to pick a target moisture level using the intelligent touch control, and then it strives to reach the level. Once it does so, it automatically switches off. It also naturally powers down in case of a power outage and can restart itself when the power comes back.
Moreover, the auto-switch-off feature kicks in when the 1.3 gallons drain bucket reaches its maximum capacity. However, to avoid emptying the drain bucket, the unit comes with a 6.56 ft. hose that deposits the water directly into a drain.
What Could've Been Better?
Though Waykar is a reputable brand known for making quality products, much to our dismay, the Waykar PD858E quit working just a week in. Even when we had it repaired by support staff from the company, the unit froze up, which was unexpected and disappointing. 
Have you recently come to know of excess moist air present in your workshop, warehouse, or basement? If so, the Aprilaire E100 is an excellent fit for you. Not only can it dramatically reduce the amount of humidity in any space, but it can also prevent illness, reduce irritation, and improve respiration.
Why Did We Like It?
To begin with, the Aprilaire E100 can efficiently pull 100 pints of moisture from the air, and it is thus ideal for a variety of spaces. It is a quality product made using corrosion-resistant aluminum coils and comes neatly packed and shipped without damage.
The device comes with legs that allow it to maintain balance on the ground and an interactive display that is pretty simple to get the hang of. Interestingly, the device is also incredibly easy to use and can be hooked up to an HVAC system. Apart from this, the control panel can be mounted atop the unit for ease of access.
We were pretty impressed that despite being such a powerful dehumidifier, it was also Energy Star Certified. This makes it environmentally friendly and financially viable.
What Could've Been Better?
Though the machine was easy to use, we did find one thing a little tricky. The instruction manual with this  commercial dehumidifier was somewhat ambiguous and too complicated for a beginner to decipher. Thus, setting up the unit takes a significant amount of time.
Coming in next is this compact yet powerful dehumidifier from RINKMO, which extracts up to 296 pints of moisture in a day. It is a versatile device and can be used in a large basement, greenhouse, and even an industrial warehouse. Being one of the more affordable options on this list, it also provides great value for money.
Why Did We Like It?
For starters, we were pleased with the area coverage of the unit. It can dehumidify areas up to 8000 sq. ft., which is the largest on this list. It also has a CFM of 353, which ensures effective and speedy moisture removal from the air, furniture, and even walls. This makes it handy for water damage restoration and cleanup after a flood/leak.
Additionally, the controls on this device are pretty easy to get the hang of. It allows the user to select a target humidity range, and after reaching it, the machine powers down.
It also has an auto defrost that kicks when the coils freeze up, as well as a touchpad LED control panel. This panel makes it easy to set and monitor humidity levels, keep a timer and select a fan speed.
We also liked the 3.28 ft. drain hose that comes with the device for easy and continuous draining of the collected moisture.
What Could've Been Better?
When we ordered the unit, we received a faulty one, which we subsequently exchanged with the manufacturer. The second one sent to us worked fine but was dented, and its packaging was in shambles. In our opinion, that is the only drawback of this otherwise solid dehumidifier.
If you need to reduce the moisture levels in a large basement, garage or factory, the Alorair Storm LGR Extreme might just be the one for you. Featuring a host of impressive features, this unit leaves no stone unturned to ensure that your environment is ambient and dust-free, and all of this at an affordable price too!
Why Did We Like It?
Alorair is a reputed name in the field of dehumidifiers, and this unit lives up to the image. It can pull 180 pints of moisture from the air with a CFM of 210, which means effective and speedy dehumidification. It can cover 2300 sq. ft., which is usually the average size of a regular basement or garage.
Designed to be compact and save space with its stackable design, this unit also has two carrying handles on the top. This makes it perfect for places with a tight fit or tiny nooks that require constant moisture extraction.
Furthermore, we noticed two key highlights of this product. One was the internal condensate pump that steadily purges the collected water out into a bucket, sink or drain. The other was the Rare Earth Alloy Tube Evaporator that extends the life of the coils by protecting them from excessive heat. 
What Could've Been Better?
For its price, the Alorair Storm LGR Extreme is a literal steal, and we were blown away by its many features. However, this unit is heavier than other dehumidifiers in its price range, and thus despite the handles, it is a bit difficult to carry and move around.
The next commercial dehumidifier to grace our list is this unit from Waykar, which can extract a whopping 296 pints of moisture from the air a day. So, you can use it for large areas up to 8000 sq ft like a basement, warehouse, library, or even a small factory, and it'll keep your space dry and comfortable.
Why Did We Like It?
One of the things we liked about this commercial dehumidifier was its intelligent touch control for monitoring humidity levels. All that is needed is to adjust the desired humidity level, and the machine adjusts itself to that level after a while. It also conveniently powers down once it reaches the target level and turns back on as the humidity level starts to soar again.
We also took a liking to the design of the unit, which was sleek and modern. The device came with four universal wheels and two ergonomic handles, making it super easy to transport and move about. 
Another unique highlight of this commercial dehumidifier was the nifty vault at the back of the unit, which could be opened like a door. This makes it convenient to store the accessories that come with the unit, for instance, the 1m drain hose.
What Could've Been Better?
The unit works seamlessly and efficiently pulls a lot of moisture from the air. However, we did notice the lack of a pump, which would have made the water drainage easier, considering that the unit extracts a lot of moisture. Without a pump, the water movement stops midway due to a lack of adequate pressure.
One of the best commercial dehumidifiers available in the market is the XPOWER XD-125, which veritably reduces the humidity level in large spaces. It has additionally been industry-tested in various environments, where it has successfully curtailed the moisture level in the atmosphere. 
Why Did We Like It?
This unit effectively extracts 125 pints of moisture from the air in a saturated environment, having 90 degrees Fahrenheit temperature and 90%RH. It also comes with a 25 ft. long electrical cord that makes it easy to be hooked up in a place where sockets might be less in number. Moreover, the 20 ft. drain hose ensures continuous drainage of collected water.
Interestingly, the unit is built with a standard refrigerant (R410A) and also has a robust rotary compressor that provides an airflow rate of 235 CFM. These features make this dehumidifier an all-weather companion that runs with equal efficiency in both hot and cold weather.
Another key highlight of this product is the inclusion of a roto-molded polyethylene housing that makes this dehumidifier extremely durable, rugged, and suitable for harsh conditions. Despite its sturdiness, the unit doesn't compromise on modernity and has an impressive display that monitors humidity levels.
What Could've Been Better?
Many of the units on our list are Energy Star Certified, which means they use up less electricity and are environmentally conscious. This leads to a lower electricity bill and fewer carbon emissions. This product, however, lacks an Energy Star Rating, which might lead to inflated electricity bills and excessive carbon emissions.
This heavy-duty unit can pull up to 225 pints of moisture from the air and efficiently dehumidify large spaces. This is why the BlueDri BD-BD-130-BL is popular among people looking to buy the perfect commercial dehumidifier. This device integrates high-grade performance with vibrance and is well-known for its smooth functionality and bright color.
Why Did We Like It?
Due to its elevated moisture extraction capacity, this dehumidifier works great in places with a large surface area. This includes garages, warehouses, workshops, and factories. It can be used for water damage restoration projects, cleaning up major leaks, and mitigating flooding at construction sites.
Since this unit is often deployed to work in extreme conditions, it comes equipped with an efficient rotary compressor. This makes it durable and very functional. It also comes with a 38 ft. drain hose and a continuous water pump, which successfully pumps the water to a height of 5 meters.
Despite the tough exterior of the device, it remains high-tech and modern. It boasts a timer, auto restart function, RH and temperature sensors, and an easy-to-use digital control panel. Moreover, it also comes with washable and reusable air filters.
What Could've Been Better?
There are a lot of powerful features in this device that make it heavy-duty and sturdy. However, making the unit strong and tough has compromised its portability. The BlueDri BD-BD-13-BL is a tad too bulky, which makes it difficult to transport and move around for one person on their own.
This powerful commercial dehumidifier is the next entrant on our list and extracts up to 130 pints of water at a temperature of 80 degrees Fahrenheit and 60% humidity. It can be used to remove moisture from the humid air and for water damage restoration, building maintenance, and air purification.
Why Did We Like It?
One of the features of this device that stood out to us was that the Dri-Eaz F412 is a refrigerant dehumidifier. This means that it uses technology similar to the kind found in air conditioners and works by lowering the temperature and condensing the vapor.
After this, it is collected in a reservoir, and the air is reheated and spewed out. The water is then transported to a drain connected by a 40 ft drain hose to an outlet that expels it continuously. The benefit of a refrigerant dehumidifier is that it can operate over a diverse range of temperatures.
Moreover, the machine has a handy digital control panel for ease of use and a built-in humidistat to monitor the humidity levels throughout the day. The panel is multilingual and supports Spanish, German, French, and English. Additionally, the unit is wireless-enabled, which helps track its performance over the internet. 
What Could've Been Better?
This was among the best commercial dehumidifiers, according to its reviews, and its performance lived up to the mark too. However, when we ordered the unit, it came visibly dented, and something looked off. We later saw that its handle was askew and not in place. 
We contacted the manufacturer, but they took three whole weeks to respond.
People living in hot and humid climates see a lot of mold and mildew growth in their spaces. This powerful dehumidifier from BaseAire comes with an enhanced airflow power of 120 CFM, and it quickly dries the area. With this in mind, let's look at some of its main features. 
Why Did We Like It?
The first thing that stood out to us was that this dehumidifier has a tube evaporator made of rare earth alloy. It extends the life of the coals and prevents them from overheating and creating a safety issue. Additionally, this device has an auto-defrost feature that makes it run seamlessly even on cold days.
To add to the above, this dehumidifier also comes equipped with the MERV-8 filter, which doesn't allow dirt or other harmful particles to get inside the device. It requires changing every couple of months or so, but the process to do that is relatively simple.
Lastly, the device is fitted with a built-in humidity sensor that automatically registers the prevalent temperature and relative humidity level of your space to optimize its performance. 
What Could've Been Better?
We found everything about this dehumidifier to be impressive, and it works like a charm. So we have no qualms about its quality and functionality. However, we did feel that it weighs too much, which makes it difficult to move and carry. It would be a struggle to transport it solo, and two people or more are needed.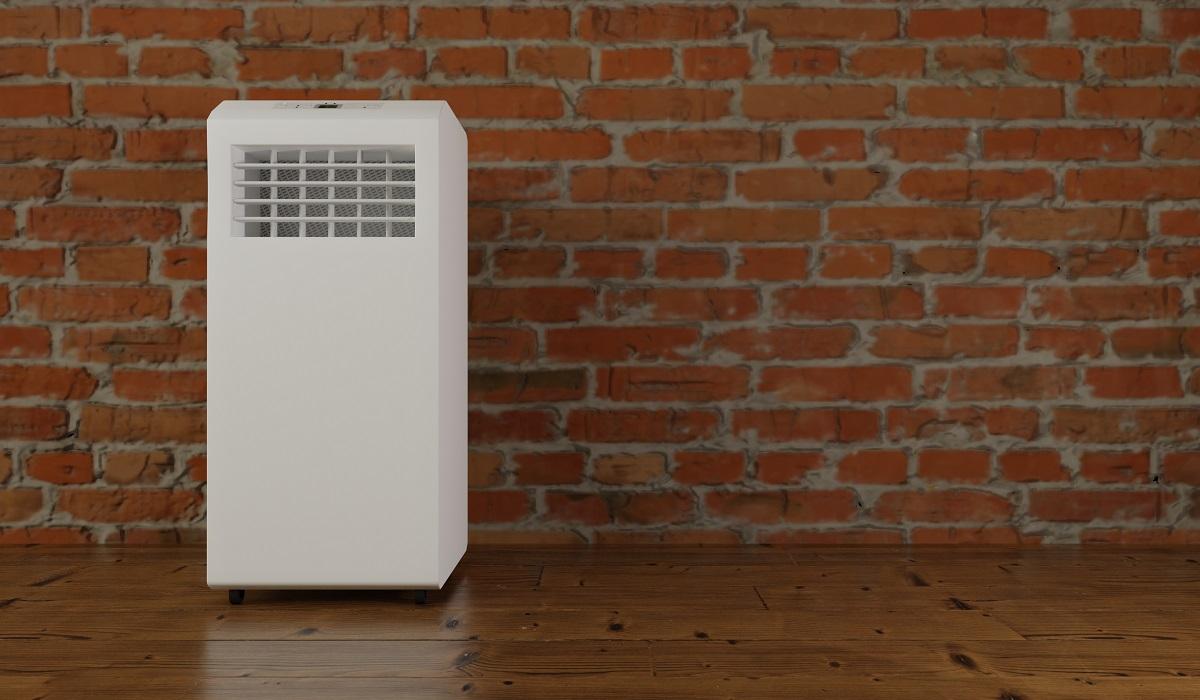 Commercial Dehumidifier Buying Guide
There are so many commercial dehumidifier options available in the market that it becomes an arduous task to select just one. This is why we've listed some factors that should be kept in mind while selecting the ideal unit for your needs. However, everyone has different preferences, so no one size fits all.
1. Capacity
Commercial dehumidifier extract excess moisture from the air, and all of them have differing capacities. The capacity is usually measured in pints, and the higher the value, the more is the capacity of the unit to dehumidify. 
We recommend buying a heavy-duty commercial dehumidifier since it must be used in a commercial space. This is why we suggest the RINKMO since it can pull 296 pints of moisture.
2. Price
This is probably the most important thing to factor in while buying a commercial dehumidifier, but it can get tricky since most of them cost the same. So, if you're looking for an affordable unit that provides good functionality, we recommend the Waykar.
3. Built-In Humidistat
Another super important feature for a dehumidifier to have is a built-in thermostat. These help to monitor humidity levels throughout the day and let you know whether the device is working or not. One excellent option on our list with this feature is the Colzer.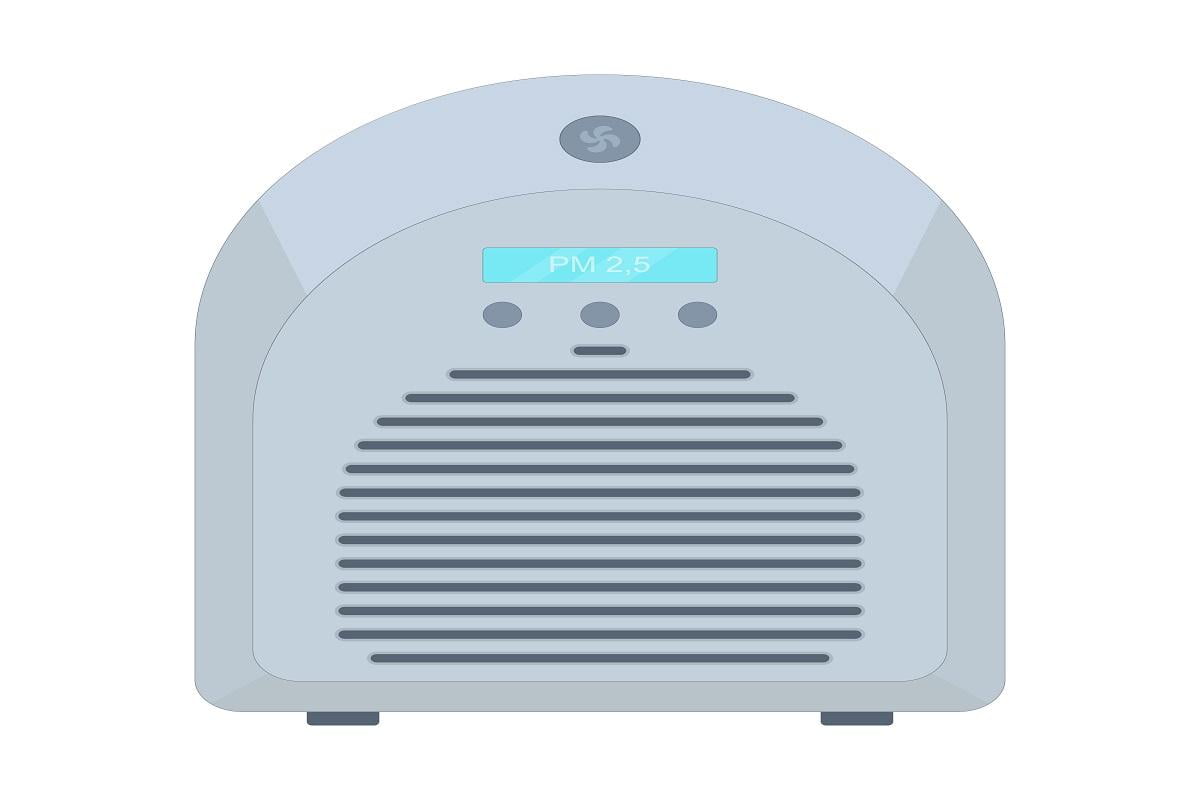 Verdict
Now that we've reached the end of our review, we're sure you have a fair idea of what to look for when looking for the best commercial dehumidifier. Since most of these devices cost quite a bit, it is necessary to make the right choice to get the best value for money.
With that in mind, our pick would be the AlorAir Sentinel HD55. Despite being light and affordable, it is pretty functional and has many top-notch features.
Our second recommendation would be the hOmelabs because of its moisture extraction capacity and ease of use. Both the units are favorably reviewed and won't cost an arm and a leg to buy!
With this, we come to the end of our guide and hope to see you again soon!
Related Links
8 Best Crawl Space Dehumidifier  
Best Dehumidifier for Basement
Best Dehumidifier For Apartment
11 Best Dehumidifier For Bathroom
9 Best Dehumidifiers for Basements
10 Best Dehumidifiers for Mold