Are you apprehensive about your new metal project corroding and rusting over time? Or do you own some old galvanized machinery that needs a little refinishing?
Either way, you've come to the right place!
We're all aware that hot-dipped galvanization, though the best method, is not possible to conduct at home. For this reason, we have the option of investing in cold galvanization paints that are now widely available on the market. 
These paints have extremely high percentages of zinc and basically mimic the process of hot galvanization by coating your projects in a layer of zinc in order to prevent oxidation.
The sheer simplicity and effectiveness of this product have made it wildly popular and therefore inspired an array of home-improvement brands to manufacture their own. In this article, we have reviewed the 7 best cold galvanizing paints so that you can make a well-informed decision.
Let's get right to it, shall we?
Top Cold Galvanizing Paints
IMAGE
PRODUCT
DETAILS

Our Top Pick

Our Top Pick

Rust-Oleum V2185838

93% Pure zinc in the dry film
Available in 20 oz spray bottle
Gray in color with a shiny finish

VIEW LATEST PRICE →

Seymour 16-842

Solvent-based galvanized paint
Contains a minimum of 65% of zinc
Comes packaged in a 13 oz aerosol can

VIEW LATEST PRICE →

Rust-Oleum 1685830

Packaged in a 14-ounce spray bottle
Contains 93% Zinc
Grey in color

VIEW LATEST PRICE →

ZRC 10000

Packaged in a 12-ounce aerosol can
Contains 95% metallic zinc
Gray in color and has a flat finish

VIEW LATEST PRICE →

CRC Zinc-It 18412

Packaged in a 13 oz spray can
Contains more than 93% zinc in its composition
Gray in color

VIEW LATEST PRICE →

Rust-Oleum 206194

Enamel based galvanizing paint
Available in a 1-quart paint can
Composed of 95% pure zinc

VIEW LATEST PRICE →

Crown 7007G

Available in 1-gallon jars
Has 93% pure zinc in its composition
Light metallic grey with a matte finish

VIEW LATEST PRICE →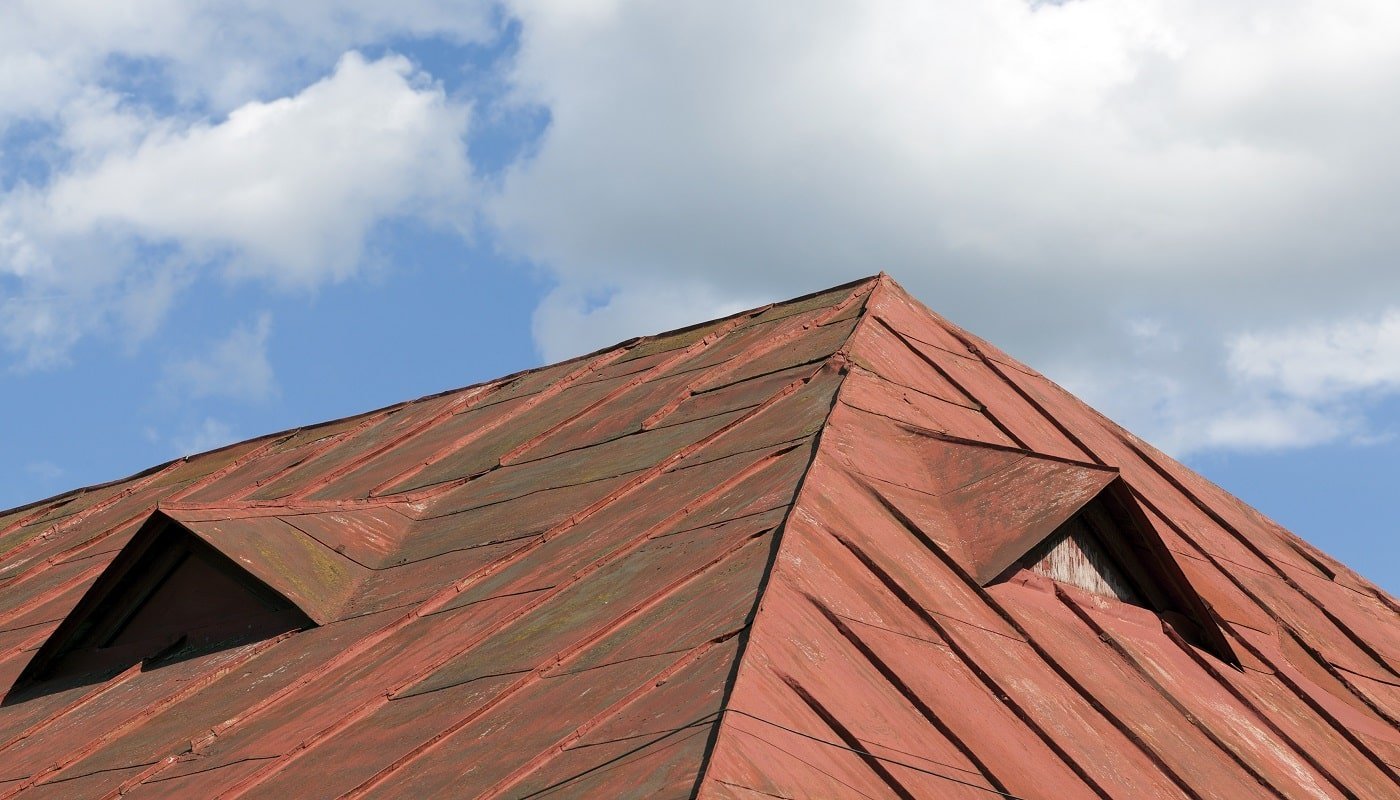 Rust-Oleum, as you may be aware, is one of the highest-rated manufacturers of paint and home-improvement supplies in the USA. Its highly durable and trusted quality paint has remained a benchmark it lives up to since its inception in 1921. Hence, this same reputation extends into their galvanized paint in the model V2185838 that we have on our guide today.
Sale
Why Did We Like It?
This product is highly rated by consumers, not only for its effectiveness but also its durability. It has the ability to withstand heat up to 200 degrees Fahrenheit making it perfect to paint over easily heated surfaces like ducts and other machinery. The nozzle attached to the spray bottle of this galvanized paint is extra wide and helps users spray from all possible angles without causing the slightest finger fatigue.
Furthermore, the 93% pure zinc in its composition qualifies it to provide maximum resistance from all forms of corrosion and rust on a variety of metal surfaces. This paint is hence highly recommended to be used for touch-ups as well as to repair surfaces of storage tanks, galvanized ducts, and other similar facades.
If that wasn't enough, the impeccable adhesive quality of this galvanized paint provides longer durability and protection on other unusual metal surfaces such as bike chains, rims, and spokes. To top it off, this paint also dries to touch in 20 short minutes making it a really good option to invest in.
What Could've Been Better?
The packaging of this product has received some criticism from customers, some of whom have complained about receiving the product without the valve stem. Some customers have also remarked that the paint spills out of the nozzle after painting for a while. This makes it slightly difficult to use for an extended period.
Pros
Excellent adhesion to all kinds of metal

Provides maximum corrosion resistance

Quick-drying time

Easy to use and prevents finger fatigue

Durable protection
Cons
Faulty packaging

Leakage in nozzle
Seymour, also known as "the inventor of aerosol spray paint" is a home improvement brand that develops paints and other polymer coatings for application on a wider array of surfaces. This brand is thoroughly committed to not only ensuring the fulfillment of its responsibilities when it comes to its employees but is also devoted to protecting the environment.
Why Did We Like It?
This Seymour spray paint is a high-performing galvanized coating that contains at least 65% zinc to provide you a smooth and shiny surface. The enhanced formulation of this product actively prevents oxidation of metal surfaces thereby keeping it rust and corrosion-free for a long time.
After application, the coating it forms is not only crack-resistant but also incredibly durable to wear and tear. This quality, thereby, makes the product perfect for the restoration of objects such as chain-link fences and guardrails.
The film that it forms on objects it is applied to is a sacrificial coating and hence meets the ASTM A780 performance specifications. With that being said, this product, also, eliminates the need for an aluminum top coat entirely and works best when applied to bare steel and iron surfaces. Apart from all the above, this galvanizing paint is also VOC compliant which is always an advantage in our books.
What Could've Been Better?
Seymour fails to mention the drying time of this galvanizing coating on the packaging, which makes it difficult to compare the product with its counterparts. Drying time is usually considered a crucial factor while buying this type of paint, and hence may inhibit customers from wanting to buy this product.
Pros
Strong and durable protection

Crack-resistant coating

Ideal for restoration purposes

Meets ASTM A780 performance standards
Cons
Fails to mention the drying time
Next up on our guide, we have another Rust-Oleum compound galvanizing paint packaged in an ergonomically designed spray bottle. Rust-Oleum, as you know, is remarkably dependable when it comes to its paint, and hence this muted metallic grey shade of galvanizing compound is no exception.
Why Did We Like It?
This cold galvanizing paint contains 93% zinc making it the perfect product to use when touching up or repairing pre-galvanized ducts, fences, gutters, storage tanks, etc. The paint can impressively stand up to 200-degree Fahrenheit temperature making it ideal to be applied on projects that get heated up while they are functioning.
Furthermore, this product also provides excellent adhesion and durability along with high corrosion resistance to prevent the formation of rust on your metal surfaces.
The best feature of this galvanizing paint, however, is the exceptionally short time it requires to dry to touch. In only 20 minutes, this paint dries to a point that doesn't transfer anymore. Apart from that, this paint also meets USDA requirements set up for incidental food contact making it safe to use and apply indoors and around children.
What Could've Been Better?
This cold galvanizing spray is basically designed for touch-ups and not for galvanizing metal surfaces from scratch. For this reason, people who used this product to galvanize their metal projects entirely didn't see very long-lasting results. Hence, it's best to purchase this for touch-up purposes only because this item is non-returnable on the website.
Pros
Perfect for touch-ups

Excellent adhesion and durability

Provides high corrosion resistance

Dries to touch very quickly
Cons
Meant specifically for touch-ups, cannot galvanize whole metal projects
The ZRC 10000 is a one-of-a-kind galvanizing compound that effectively provides the performance of hot-dip galvanization. This is one of the few paints on our guide that has the ability to provide complete protection against oxidation on completely new un-galvanized surfaces.
Why Did We Like It?
If you're looking for a cold galvanizing compound that matches hot-dip galvanization performance, then look no further, because this is the one for you. This high-powered compound comes packaged in an aerosol can and contains 95% pure metallic zinc that provides impressive corrosion and rust resistance. It works most optimally when used on ferrous metals and also effectively meets the VOC standards of all 50 states in the USA.
Speaking of which, this product is actually one of the best compounds to galvanize your metal projects at home with. Because not only does this provide a professional hot-dip finish, this paint can also be applied via a variety of versatile application methods. The user can thereby choose to apply it via brush, roller, or paint spray whichever mode of application they are most comfortable with.
Last but not least, the unique formulation of this compound provides unmatched durability and protection at a very affordable price making it one of our top recommendations within this guide.
What Could've Been Better?
The manufacturer of this galvanized paint recommends users wait at least 12 hours before going in with the second coat. This is an excessively long drying time and extends the overall project duration which may be an issue for some customers.
Pros
Affordably priced

Provides hot-dipped galvanized performance

Versatile application method

Durable and organic formulation
Cons
Extremely long drying time
CRC's Zinc-It is an instant cold galvanizing paint that evenly covers the surface of your metal project and efficiently protects it from future rust and corrosion. This product has the fastest drying formula in our guide and is thereby wildly popular among consumers as well.
Why Did We Like It?
If you're looking for a galvanizing paint with a fast-drying formula, then the search has officially come to an end, because this is the product for you! This paint has the ability to dry to touch in a record time of 15 minutes, which we are most impressed with.
Moreover, the potent formulation of this product enables it to actively fight oxidation and thereby prevent the formation of all kinds of rust and corrosion. This product is hence excellent for touching up previously damaged galvanized surfaces and can also effectively protect base metals that are previously scratched or dented.
Other than that, this paint also has excellent weldability and therefore can be used to coat metals that you are planning to join to form other structures. This product is thereby a very high-performing galvanized paint that shows instant results as long as you know how to use it.
What Could've Been Better?
This galvanizing paint provides a powdery primer-type coating on metal surfaces that it's applied on. Some people have found this powdery finish on their metal projects displeasing. Hence, if you're looking for a galvanizing compound with a more smooth, shiny or satin finish then it's probably best to avoid this product.
Pros
Fastest drying formula

Provides excellent weldability

Ideal for touching up damaged galvanized coatings

Easy to use
Cons
Displeasing powdery finish
Unlike the other Rust-Oleum galvanizing compounds on this guide, this paint is packaged in a 1-quart tin can. It's a resin-type alkyd enamel paint that is gray in color and is ideal for galvanizing larger metal surfaces.
Why Did We Like It?
You may have noticed that most galvanizing paints on our guide come pre-packaged in aerosol spray cans and thereby have only one mode of application. This galvanizing enamel by Rust-Oleum however, enables you to apply it using whichever application mode you prefer (spray paint, brush, and roller) and hence is extremely user-friendly!
Formulated with 95% pure zinc, this compound has a remarkable adhesive property that maximizes its adhesion to all galvanized surfaces. It also provides a variety of metal surfaces with protection against all forms of rust and corrosion by eliminating the process of oxidation entirely.
Apart from that, for the quantity of product it provides, this galvanizing paint is very affordable and also dries tack-free within 30-60 minutes of application. One quart of this enamel can cover from 330 to 400 square feet of bare sheet or galvanized metal and has a VOC content of less than 361g/L making it extremely safe to use around the house.
What Could've Been Better?
The manufacturer states that while this galvanizing paint dries to touch in 1-2 hours, you will need to wait for at least 12 hours before you can go in with a second coat. This elongates the overall project time which might be an issue for certain users.
Pros
Easy and safe to use

Versatile application methods

Affordable

Dries without tack in half an hour
Cons
Longer dry time for recoating
Crown Remanufacturing has come with a budget-friendly cold galvanizing compound that provides hot-dipped galvanization performance and an outstanding light grey matte finish. The effectiveness and value for money of this paint have made it one of our very top recommendations.
Why Did We Like It?
If you're looking for a high-functioning galvanized compound to coat a large metal project, then let me stop you right here. This galvanizing paint comes packaged in a one-gallon paint can and is very affordably priced compared to its counterparts. Formulated with 93% pure zinc, this compound provides protection that is equal to or even better than hot-dipped galvanization. Yes, you heard that right!
The potent composition of this galvanized coating has given it the ability to form a dry film that is effective enough to eliminate any kind of oxidation that might occur. The enhanced strength and durability in this paint are derived from the zinc in its formulation that sacrifices itself to protect the base metal surface from harm.
Apart from that, this paint also has outstanding weldability, allowing you to coat metal surfaces that you plan to later weld into other projects. If even that was not enough, this galvanizing compound, can also be applied via brush, roller, or spray. This gives its users the freedom to choose the method of application that they are most comfortable using.
What Could've Been Better?
The flashpoint of this galvanizing coating is 38.89-degree Celsius and hence is not ideal to be used in very hot and humid climates, especially for exterior projects. However, this is a great option for anyone living in a colder climate for both interior as well as exterior use.
Pros
Performance as good as if not better than hot-dipped galvanizing

Highly weldable

Sacrificial zinc coating

Outstanding durability

Versatile application method
Cons
Considerably low flash point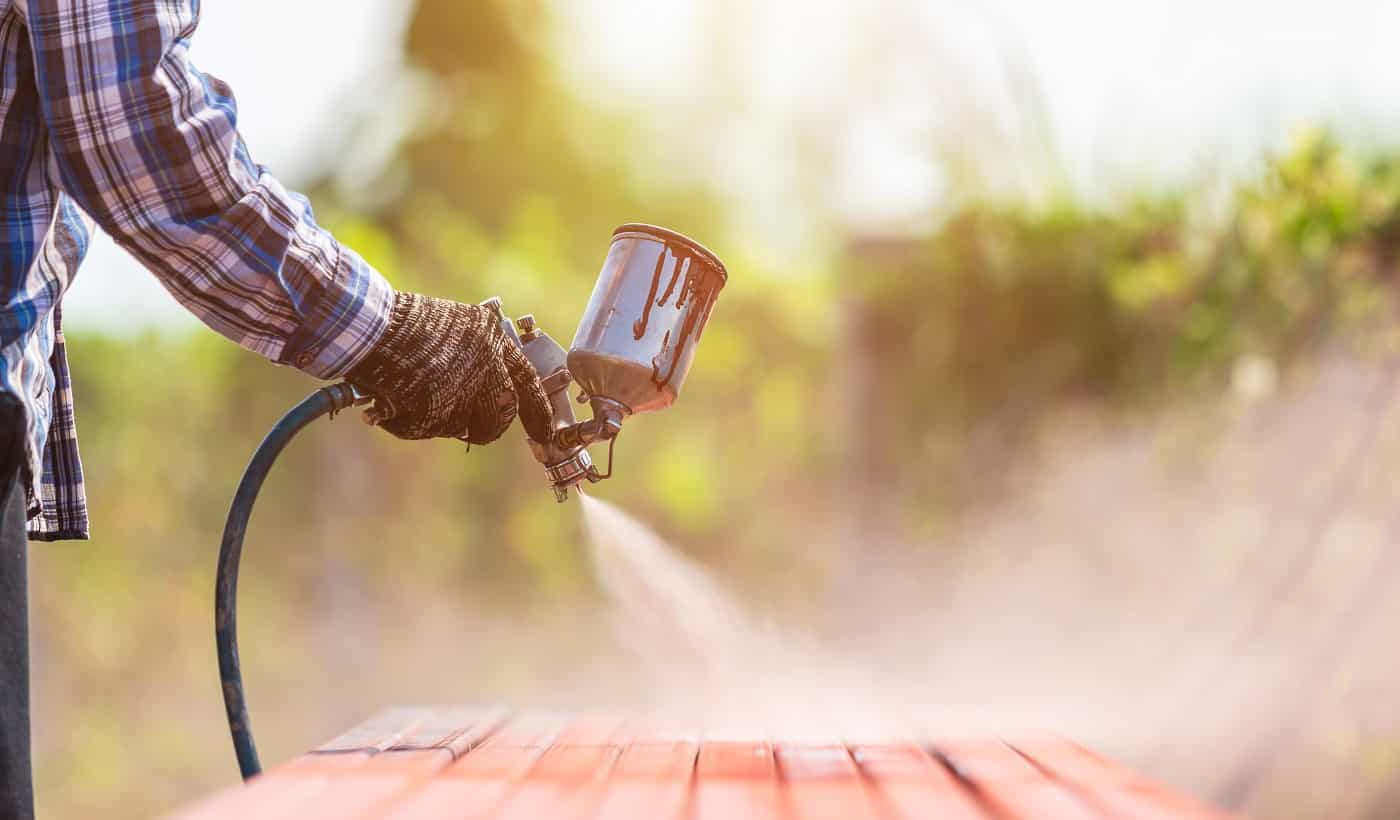 Cold Galvanizing Coatings Buyer's Guide
There are so hundreds of home improvement and paint brands out there that have begun manufacturing cold galvanizing coatings. For this reason, one might find it especially confusing to zero in on one brand and purchase a product accordingly. To help you out with this process, we have compiled a comprehensive buyer's guide listing out all the factors that you need to consider before purchasing this product.
So, without wasting any more time let's jump right into it!
Type Of Paint
The two different types of galvanizing paint are mainly based on the way they have been packaged. One kind is packaged in a spray can while the other is packaged in a tin can.
Usually, the spray can variant is the more popular choice because of how easy it is to use and the even and smooth film it forms on all metal surfaces. However, the drawback to this type of paint is that it's available in very limited volumes and usually tends to be expensive.
Alternatively, galvanizing paint packaged in paint cans is ideal if you are looking to use a lot of paint. Since they are available in larger volumes they are also comparatively cheaper as well. This paint, however, usually needs to be applied via paint brushes that don't always provide a smooth finish on metal surfaces.
Current Condition of Project
The type of project one is planning to coat is a very crucial factor in determining the kind of galvanizing paint you should purchase. If your metal object is something that belongs to the exterior of the house, you will want to purchase a more high-performing and long-lasting paint.
Similarly, if you're planning to galvanize a bare metal surface from scratch then you will need a very effective galvanizing paint with higher coverage. Alternatively, if you're just planning to touch up an already galvanized surface then it's wise to buy a galvanizing paint that is meant specifically for that function. 
Temperature
Different brands of galvanizing paints can withstand varying degrees of high temperature which is especially crucial to consider if you're planning to paint pipes. Hence, it's very important to check the highest temperature a particular cold galvanizing paint can withstand. This ensures that your metal surface remains secure and protected even under high-temperature circumstances.
Application Method
People usually have different paint application methods that they are comfortable with. However, not all cold galvanization paints can be applied via all these methods. Most commonly, galvanizing compounds are packaged in spray bottles giving users no other option for the application method. Nevertheless, certain paints that come packaged in tin cans might be ideal for anyone planning to apply this paint via roller, brush, or even a pre-owned spray gun.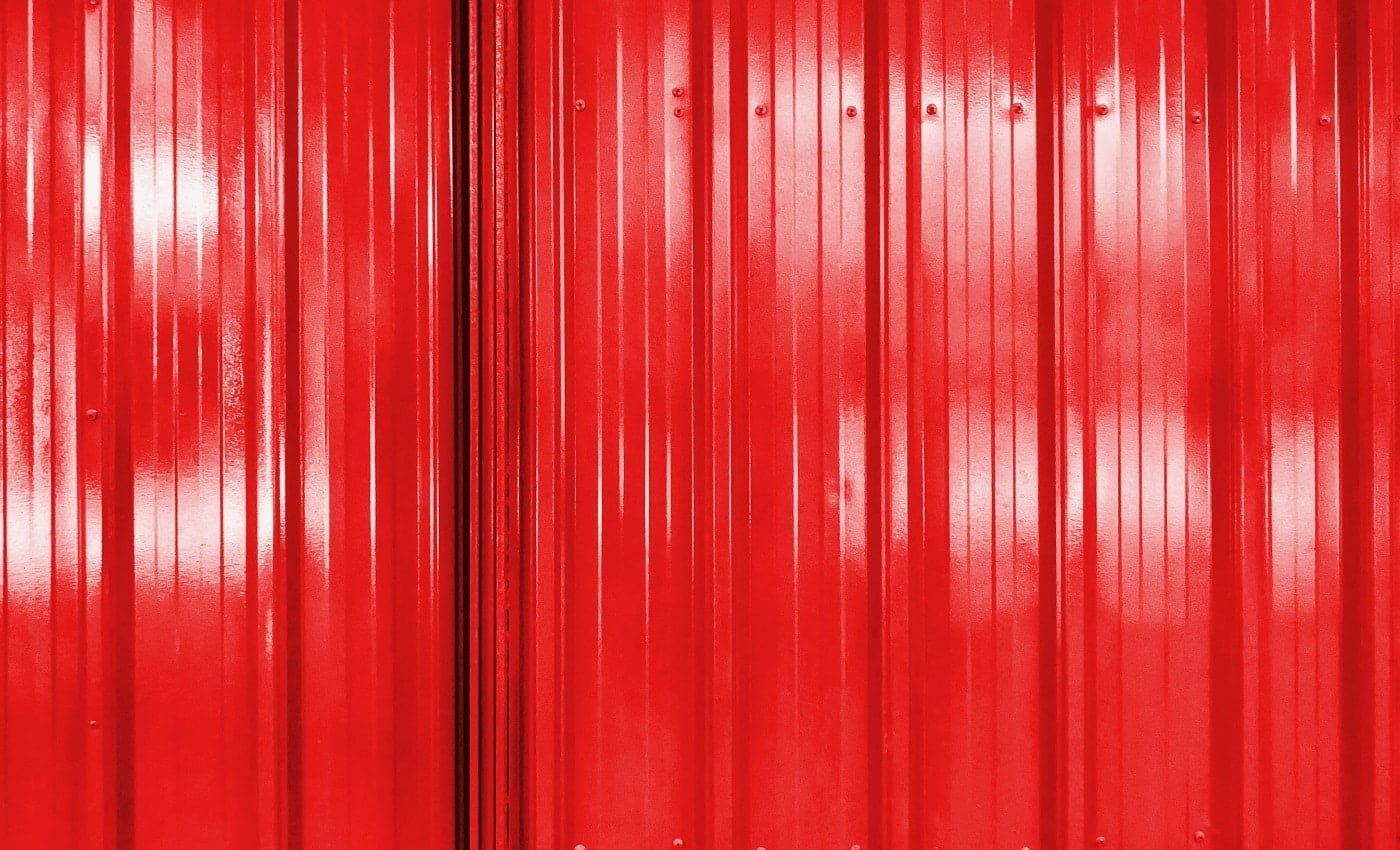 Verdict
With that, we come to the end of our comprehensive guide. If you're enthusiastic about home improvement or simply invested in prolonging the life of home equipment, then cold galvanizing paint is an irreplaceable addition to your arsenal.
Before we leave you to decide, we wanted to mention some of our favorite galvanizing paints from our list today. Crown 7007G, for starters, is the perfect buy for anyone pursuing larger projects while looking for an effective hot-dipped galvanization performance.
CRC Zinc-It 18412, on the other hand, is the perfect paint for touch-ups that are high-powered and extremely quick drying! Alternatively, if you're looking for a spray-can galvanizing paint that dries quick but has a more glossy satin finish, then Rust-Oleum V2185838 is the one for you.
Now that we're done with this, guess it's time to leave you to it! We sincerely hope this article helped in making your decision just a little bit easier. Until next time! 
Related Articles
Graco X5 vs X7 Comparison Review 
Alcohol Ink Art Tutorial [Alcohol Inks 101]
7 Best Latex Paint Remover [Reviewed]
9 Best HVLP Spray Gun [Review & Buyer's Guide]
6 Best One Coat Paint and Primer
7 Best Primers to Cover Dark Paint
7 Best Exterior Primer For Peeling Paint
9 Best Deck Stains Today [Reviews & Buyer's Guide]
6 Best Paint Primer For Rusted Metal
13 Best Automotive Paint Gun for Beginner
7 Best Paint Stripper For Metal [Tested]
9 Best Paint Brush For Polyurethane 
9 Best Pump Sprayers For Staining Fence
9 Best Concrete Stains to Consider
Learn How To Soften A Hard Paint Brush
5 Best Paints For Stucco Reviewed
11 Best Paint For Concrete Walls In Basement
9 Best Paint Brushes For Chalk Paint
13 Best Professional Airless Paint Sprayer
How To Paint Without Leaving Brush Strokes
How To Paint Aluminum [Step by Step]
10 Best Paint Primer For Drywall
How Long Should Primer Dry Before Painting
10 How to Remove Spray Paint from Concrete 
How To Remove Spray Paint From Plastic 
How Much Does It Cost To Paint A Car?
9 Best Paint Roller To Hide Paint Defects
7 Best Paint Brushes For Trim [Review & Buyer's Guide]
7 Best Primers To Cover Dark Paint
13 Best Professional Airless Paint Sprayer 
How Much Does A Maaco Paint Job Cost?
The 7 Best Paint Sprayers for Chalk Paint
13 Best Paint for Furniture | Reviews & Buyer's Guide
13 Best Air Compressors  | Buyer's Guide and Reviews
10 Highest CFM Air Compressors  
9 Best 6 Gallon Air Compressors for Your Home & Garage
13 Best Paints for Bathroom Ceilings  
13 Best Paint for Kitchen Cabinets This Year
2 Luminess Silk Reviews [All You Need to Know]
HVLP vs. LVLP [All You Need to Know & Winner]
Paint Sprayer Vs. Roller [All You Need to Know]
5 Best Sprayers For Plasti Dip
Learn How to Remove Paint From Brick
How Much Does It Cost To Bottom Paint A Boat?
How To Thin Latex Paint For A Wagner Spray Gun
How Much Does Benjamin Moore Paint Cost? [Guide]
7 Best Cold Galvanizing Paints
9 Best Paint Stripper For Metal 
11 Best Paint Scrapers to Rock
How to Remove Spray Paint from Concrete
7 Best Primers For Covering Red Paint
11 Best Paint Roller To Hide Imperfections Tested
7 Best Primers For Covering Red Paint