Are you tired of watching your plants wilt away or die at the last moment due to unfavorable conditions?
With cloning machines, you can not only grow plants, but you can also do so with many varieties at the same time. These units have all the essential features to ensure your cuttings get optimum conditions to thrive in. In fact, even dry conditions won't be a deterrent for getting desired results.
Moreover, it solves the clogging issue, and with multicolor neoprene inserts, you can keep track of all the species. It provides maximum oxygenation, while the addition of the humidity dome helps the plants to absorb the shock of transplantation. Meanwhile, it helps to keep the leaves from transpiring.
But the question is, how do you choose one out of the numerous models available out there? Don't worry; we have carefully handpicked the seven best cloning machines available in the market right now.
So, let's start, shall we?
Best Cloning Machines
IMAGE
PRODUCT
DETAILS

Our Top Pick

Our Top Pick

Hydrofarm oxyCLONE

Made from BPA-free plastic
Active Aqua premium pumps
Evaporative cooling mechanism

VIEW LATEST PRICE →

CLONE KING Cloning Machine

13 spray heads
Submersible pump
36 site system

VIEW LATEST PRICE →

Viagrow Clone Machine

Neoprene collars
Internal filter
Two additional misters

VIEW LATEST PRICE →

TurboKlone Cloning System

Multiple spray jets
Submersible pump
Streamlined design

VIEW LATEST PRICE →

HORTIPOTS Cloner Machine

Humidity dome
Made from BPA-free material
Multiple cord outlets

VIEW LATEST PRICE →

HORTIPOTS Recirculating System

2" net pots
Neoprene inserts
Humidity dome

VIEW LATEST PRICE →

Ocimocylo Cloning System

24-site cloner
Neoprene inserts
Aerating water pump

VIEW LATEST PRICE →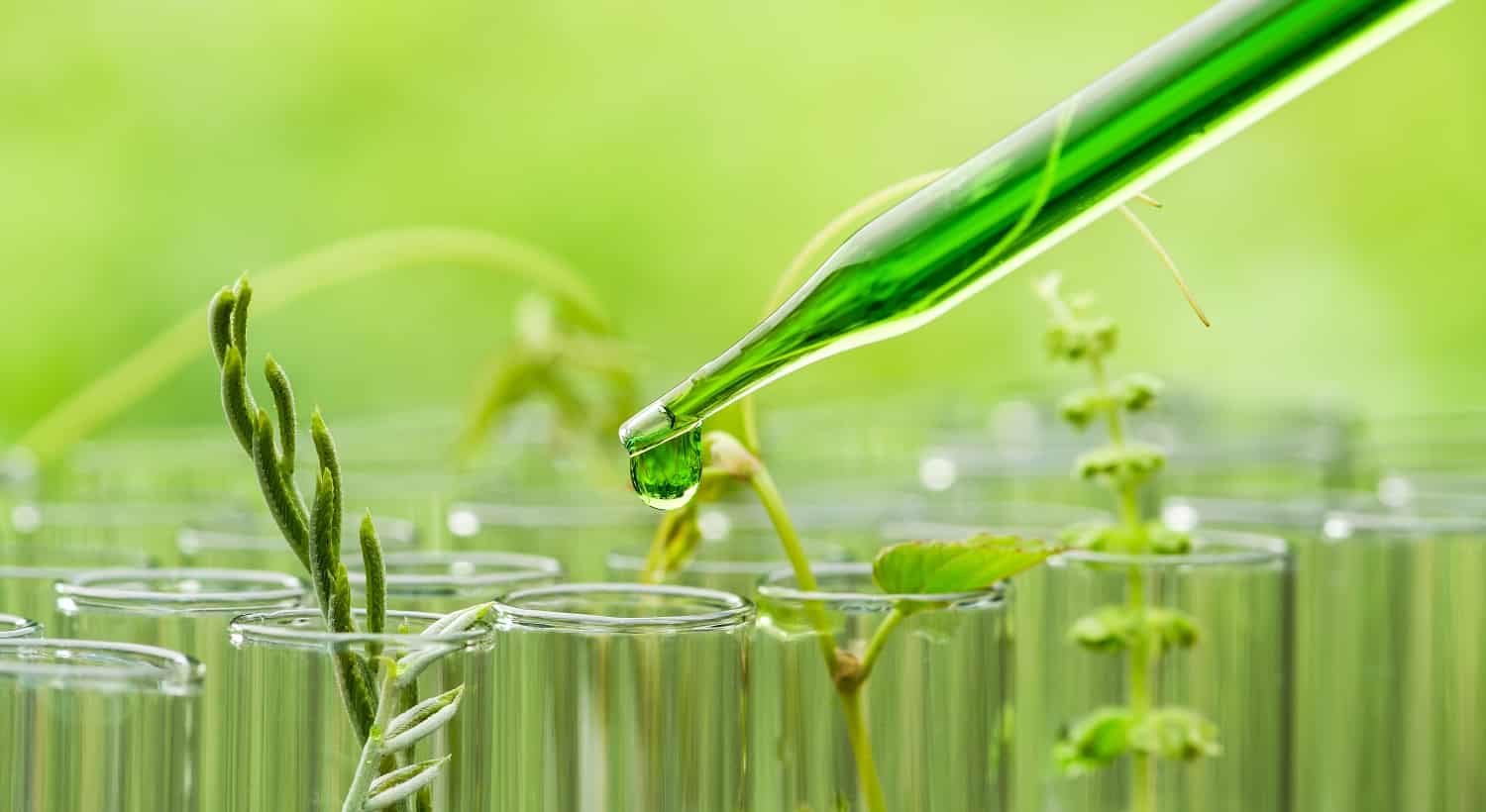 The Hydrofarm oxyCLONE is one of the top units in the market and with valid reason. It comes equipped with all the functions you'd need, which has made it stand out from its competitors. And it delivers a strong performance in most situations, so it has garnered a lot of positive reviews from users.
Sale
Why Did We Like It?
First and foremost, it's a simple unit that comes in a compact size, making it ideal for most people as it doesn't take up much space. However, you still get 20 cloning sites, thereby offering enough versatility. Plus, it's made from BPA-free plastic, ensuring it can last a long time and is well supported by the Active Aqua premium pumps, which provide maximum oxygenation for cloning.
Furthermore, it has a 4″ diffuser through which the dissolved oxygen passes, promoting the roots' healthy growth. It features oxyCERTS as well, with the non-toxic EVA foam inserts allowing you to hold down cuttings during the rooting phase. And the best part is they can be reused, making it affordable without compromising on stability.
Moreover, Hydrofarm has taken care of both the leaking and clogging issues for a seamless experience. It has a submersible pump that, coupled with the Venturi valve, ensures you get the desired output.
What Could've Been Better?
There are a couple of issues with the unit, one of which is with the pump. It raises the water temperature by 10 degrees, which could prove to be an inconvenience. It may not please prospective buyers that it makes it difficult to get a consistent temperature. Also, you'll have to carry out regular maintenance to prevent residue build-up.
Pros
Maximum oxygenation

EVA foam inserts

Compact

Anti-leaking

Submersible pump
Cons
Pump raises the water temperature

Requires regular maintenance
The CLONE KING Cloning Machine has many similarities with some of the other units in the market, but it also comes with exciting additions. It has all the components available to you at an affordable price, making it a favorite among users. No surprises then that it's on most people's wish list.
Sale
Why Did We Like It?
Straight off the bat, it presents an affordable option for you to consider, thanks to the 13 spray heads providing maximum coverage and oxygenation to the cuttings. It has 36 site systems to ensure that you can grow various plants all year round, thereby offering great versatility.
Meanwhile, the submersible pump produces enough turbulence in the reservoir to permit fast growth. So, there's no need to wait too long to see results, which will please most customers. Moreover, it's easy to install, and the instructions are detailed thoroughly for convenience.
You can use it for roots situated anywhere between 1 to 25 cuttings, thereby adding to the user-friendliness. Even a first-timer won't have any problems using the unit, and all you need to do is get clean cuts. You can run it for a maximum of 15 minutes and then turn it off for the same length of time for the best results.
What Could've Been Better?
We have seen that you need to replace the sprayers after regular use. It's not a major worry and is seen with most units, but substituting them is important to get optimum performance. Additionally, you'll have to carry out regular cleaning to guarantee all the components are working fine.
Pros
Easy installation

Efficient

Affordable

Versatile

Fast
Cons
Sprayers need replacing

Regular cleaning required
The Viagrow Clone Machine has been making all the right noise in the market, thereby managing to build quite a reputation for itself. It comes with many desirable features, making it a valuable acquisition for most customers. And you're assured of getting a cracking performance leading to mostly positive reviews.
Sale
Why Did We Like It?
Firstly, the neoprene collars are available in multiple colors, making it easy for you to keep track of the different plants. As a result, you can cater to numerous species at the same to get a smooth experience. Moreover, the manifolds and misters included with the unit help to keep the cuttings in prime condition.
Likewise, the pump has an internal filter to prevent clogging of any kind. You can therefore maintain constant water and air temperature and ensure optimal conditions to develop the roots quickly. For added benefit, Viagrow has included two additional misters along with neoprene collars allowing you to work uninterrupted.
It has a 24-site lid providing great versatility while the 360-degree misters allow you to get all-round coverage. Finally, it has a no lead cord port and an air hose, meaning you can provide oxygen using an air stone and air pump.
What Could've Been Better?
Most users have raised concerns regarding the plastic top cover and the fact that it fails to close down properly. Consequently, it's likely to affect performance over time, and there's also the added disadvantage of the cost. It's slightly expensive as compared to other models which may deter potential buyers.
Pros
No clogging

Consistent temperature

Multi-Colored collar

24-site lid

360-degree misters
Cons
Plastic top cover

Slightly costly
We are at the halfway point of our list, but there are several quality products we are yet to cover. Our next recommendation for you is the TurboKlone Cloning System, which may look like an innocuous unit, but don't be fooled. It's armed with the relevant functions to deliver a power-packed performance.
Sale
Why Did We Like It?
Right away, you'll notice the humidity dome, which has several benefits. It keeps the leaves from transpiring and helps to absorb the initial shock upon transplantation. Moreover, with the submersible pump, you can produce the necessary turbulence in the reservoir to promote growth.
Meanwhile, the fan or shroud helps to prevent overheating and maintains optimum temperature for faster results. It's situated inside the reservoir and ensures the unit remains free from dangling cords or other parts that tend to get entangled. Plus, it scores high on durability due to its state-of-the-art design.
It comes with round edges featuring a sleek design, thereby delivering greater strength and the ability to withstand external elements to protect the cuttings. Additionally, it's straightforward to clean and get rid of bacteria, to ensure all the components are in prime condition.
What Could've Been Better?
We have received reports stating the installation procedure is a bit tricky because of the unaligned nature of individual components. So, you'll have to spend more time and energy to get it right. Plus, after regular use, you might start to see wear and tear marks, which may not be your liking.
Pros
Prevents transpiration

Maximum oxygenation

Doesn't overheat

Round edges

Fan technology
Cons
Unaligned in some cases

Shows wear marks
The HORTIPOTS Cloner Machine has quickly climbed the charts, thanks to features like the humidity dome and the BPA-free construction. It possesses the ability to rival top brands and is therefore turning quite a few heads in the market. You're guaranteed to get the desired output leading to a positive response from buyers.
Why Did We Like It?
First and foremost, it delivers excellent success, and you start to see results within 4 to 10 days. The instructions are easy to follow, thereby proving to be user-friendly, and it comes with all the components ensuring you don't have to make additional purchases. Among them, the humidity dome features a straightforward foldable design making it ideal for dry environments.
It helps to prevent transpiration from leaves along while resisting the initial shock of transplantation. Moreover, it relegates the need of using an air-pump due to the multiple cord outlets providing maximum coverage. And with the air circulation design situated on top of the lid, it allows oxygen to enter and hot air to leave.
As a result, you can maintain optimum conditions for fast growth. Additionally, the spray manifold ensures you don't require much water without compromising on performance. It uses a smaller pump that makes it easier to keep the temperature within reasonable limits.
What Could've Been Better?
It doesn't come with rooting gels, which isn't likely to please prospective buyers. It means you'll have to incur additional costs apart from the unit's price, which many people may not be willing to pay. Besides, you may encounter issues with the pump depriving you of getting optimum conditions.
Pros
Easy to use

Prevents transpiration

Pumping free

No clogging

Stops leaking
Cons
No rooting gels

Issues with the pump
We are nearing the end of our list, but they're a couple of products we are yet to go through. Next up, we have the HORTIPOTS Recirculating System offering the ideal combination of durability along with efficiency. You'll get to see results quickly, and it's no surprise that it has cemented a place for itself in the market.
Why Did We Like It?
 Straight off the bat, you get a cutting and rooting system in one unit, making it incredibly versatile. The instructions are easy to follow, ensuring you can quickly set it up and work without wasting valuable time. Furthermore, it doesn't require daily maintenance allowing the plants to grow in the predetermined water level.
Moreover, it comes with a humidity dome, which has a couple of advantages. It prevents the leaves from transpiring and helps to absorb the initial shock right after transplantation. However, the significant addition is that of the oxygen bubble tubing kit generating millions of air bubbles in the water supplied to the rooting area.
Additionally, it prevents clogging, thereby providing optimum conditions for the cuttings to flourish. So, the air tube and the air pump come in handy for maximum oxygenation leading to better development.
What Could've Been Better?
The bubble wand available with the unit isn't the best, and you'll have to work hard to provide optimum conditions to the cuttings. Apart from that, although it has an air pump, there's no water pump which could keep away a section of buyers. It means you'll have to spend extra to purchase it separately.
Pros
Deep Water culture technology

Avoids pumping

Maximum oxygenation

No clogging

No heating air needed
Cons
Poor bubble wand

No water pump
The Ocimocylo Cloning System has ticked most of the right boxes, making it one of the market's top models. It has stuck to the basics while making the necessary additions to deliver on versatility. You'll love all that it offers, and you're guaranteed to get your money's worth.
Why Did We Like It?
Firstly, the 24-site cloner provides maximum coverage and ensures you get incredible versatility. You can use it for growing different species of plants even in dry conditions, and the neoprene inserts well support it. It helps to distinguish between the different types and ensures you can provide optimum conditions for faster growth.
Moreover, the aerating water pump takes oxygenated water to the roots meaning you don't have to carry out daily maintenance. You can let the seeds develop in the water, which is filled with air bubbles. Plus, the pump keeps the temperature within reasonable limits, and you don't have to worry about clogging.
Furthermore, the instructions are easy to follow, and it won't take much time to get the system installed. You can quickly get to work, and with the durable construction, you have the added benefit of much-needed longevity. Consequently, you can work uninterrupted, and following the correct steps will deliver quick results.
What Could've Been Better?
The suctions cups may fall off from time to time, thereby leading to frequent interruptions. It deprives you of the seamless experience, and so you'll have to keep a close eye on the unit. Additionally, it may prove to be time-consuming in certain situations, but that's true of any model.
Pros
No clogging

User-friendly

Consistent temperature

Durable

Fully compatible
Cons
Suction cups could come off

Time-consuming in some cases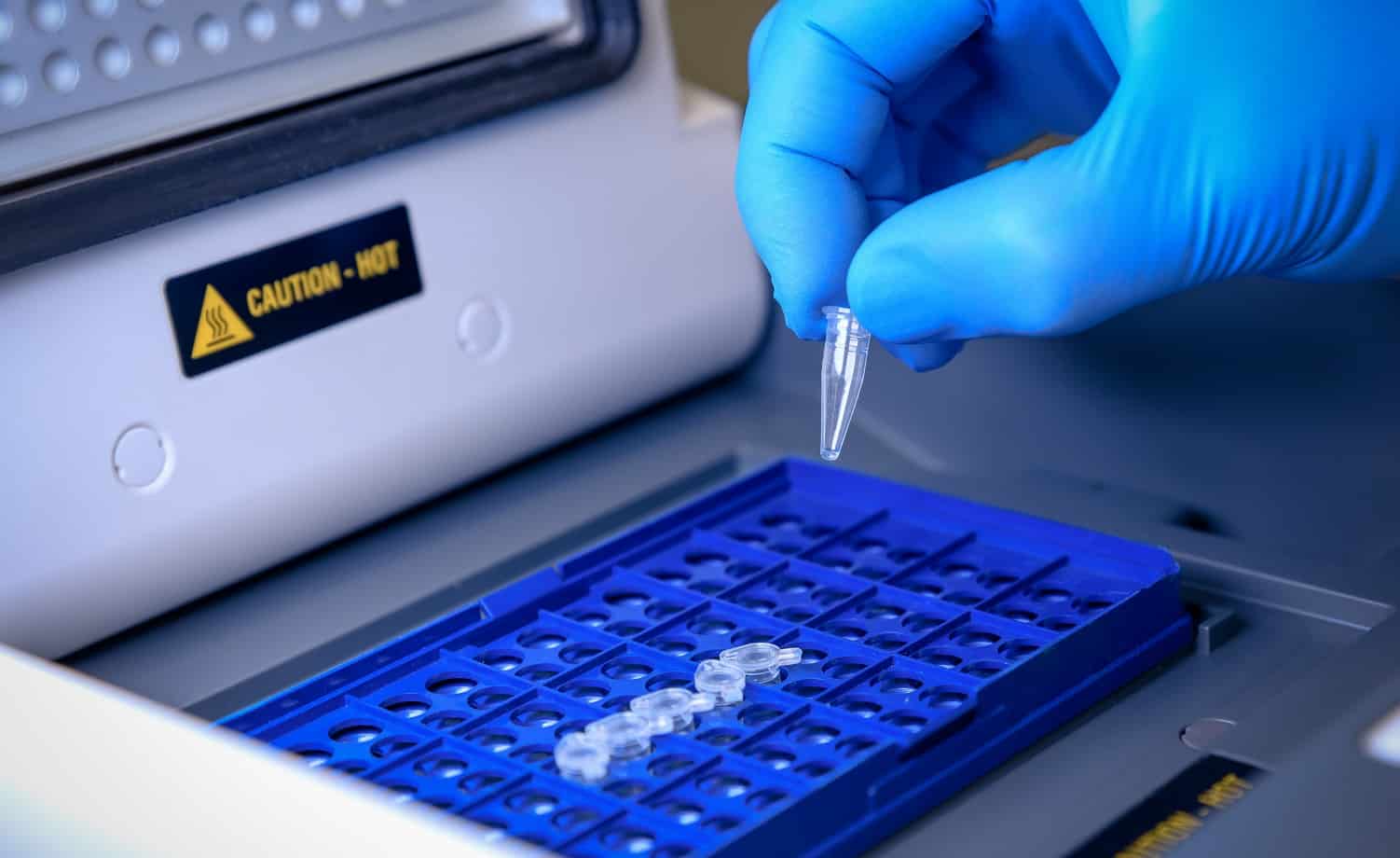 Aeroponic & Hydroponic Cloner Buyer's Guide
Before you venture into the market, we would like to give you a couple of pointers to help you pick the right unit. Cloning machines have many components that could make it difficult for you to distinguish between the top products and the merely good ones.
We are here to discuss the essential aspects based on which we have formulated our list. A piece of knowledge about these functions will place you good stead and help you make an informed choice.
Durability
Your tool must be durable to handle the wear and tear of daily use. As a cloning machine, it will have to deal with providing optimum conditions for growth under various situations. It should be no surprise that only quality materials must be used for construction to ensure it doesn't break down.
Buying any tool is an investment, and you cannot afford to spend resources to buy a new one ever so often. You must enjoy both the product and the components that come with it for a long time.
In that regard, the manufacturers cannot afford to make any compromises. So, having a robust construction is of primary importance to deliver faultless output.
Ease of Use
Cloning machines come in various sizes, but that shouldn't mean designers have to compromise with user-friendliness. The primary objective of any unit is to reduce your workload, and therefore you must be able to control it effectively to get the best results.
You should be able to adjust the components and the central unit, while the functions must be understandable, almost at a glance. You should know what each part does rather than pondering over how to get it right. Plus, the installation process and the disassembly must be written clearly to ensure it's uncomplicated.
There is no point in having a plethora of functions if the users find it challenging to use. Rather any good model must keep the basics right and then add the necessary features to deliver a better performance.
Versatility
Finally, it must have sufficient energy to make sure that you get through your work quickly. Growing plants is tedious, so you cannot afford to go about it leisurely.
You have a lot of work to do, and your unit must be up to speed to ensure you get a cracking performance. More power doesn't always guarantee a better understanding, and you must have the ability to control the intensity you need based on different species.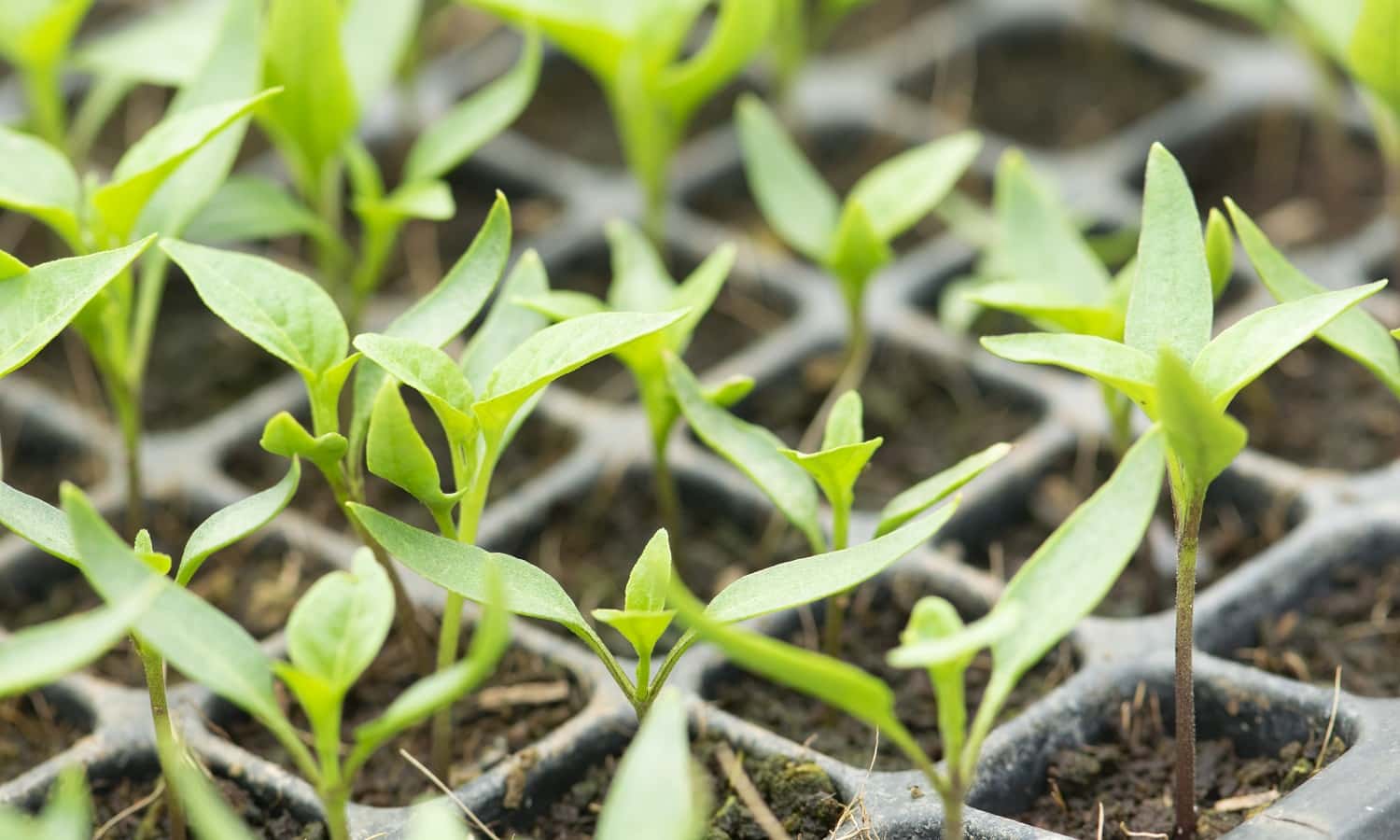 Verdict
We hope you have a much better understanding of cloning machines to make an informed decision.
It may look flimsy but don't be fooled as it has the necessary sturdiness to withstand external elements. Plus, it prevents the roots from getting entangled and provides a gentle yet stable base to reach the oxygen-filled water.
But before signing off, we have decided to assist you a bit more by narrowing down the top models in different categories. For best overall performance, you can opt for the Hydrofarm oxyCLONE while the CLONE KING Cloning Machine is the best in durability.
Similarly, when it comes to versatility, there's none better than the Viagrow Clone Machine. You'll love how cloning machines provide an affordable option to follow your passion and spend some quality time with your leafy friends.
All said and done, it's time for you to make a choice and choose the unit ideally suited to your needs. Until next time, Ciao!
Related Articles
5 Best Hydroponic System for Tomatoes
Hydroponic Wick System Garden 101 [Guide & Tips]
How Fast Do Succulents Grow [How to Grow Succulents Faster]