Who hasn't heard of Bowflex? Oh, that's right, it's likely that people who aren't interested in exercise and gym equipment.
However, since you searched for this guide, we're going to keep things short and to-the-point. Bowflex, today, has a much greater reputation due to all the quality products it's been bringing out for decades.
Specializing in home gyming and exercise equipment, this company has established itself as the industry leader. And if you're looking to buy the best Bowflex treadclimbers, you have more choices than you can imagine.
In this Bowflex exclusive guide, we're going to review 13 most popular treadclimbers and help you pick the right one. 
To prepare for this guide, tested out many (not all) of the products and did extensive research online to know about what other customers think. Now, we are confident enough to recommend the best to you.
So, let's begin.
Top Bowflex Treadclimbers 
IMAGE
PRODUCT
DETAILS

Our Top Pick

Our Top Pick

Bowflex Treadclimber TC100

0.5 to 4.5 mph speed range
5 workout settings
Can store 4 user profiles

VIEW LATEST PRICE →

Bowflex Treadclimber TC200

Water Bottle holder
USB charging port
Max speed of 5.4 mph

VIEW LATEST PRICE →

Bowflex Treadclimber TC20

3-in-1 machine
LCD display for tracking
300 lbs capacity

VIEW LATEST PRICE →

Bowflex TC5000

0.7-4.0 mph speed range
Up to 5 years warranty

VIEW LATEST PRICE →
IMAGE
PRODUCT
DETAILS

Our Top Pick

Our Top Pick

Proform Cardio HIIT Trainer

24 workout levels
30-day free iFit trial membership
Silent magnetic resistance

VIEW LATEST PRICE →

Teeter FreeStep Recumbent Cross Trainer and Elliptical

"Whisper-quiet" stride
Reclined seating position

VIEW LATEST PRICE →

FUNMILY Elliptical Machine for Home Use

Supports up to 350 lbs
13-inch reverse motion
Ergonomic resistance

VIEW LATEST PRICE →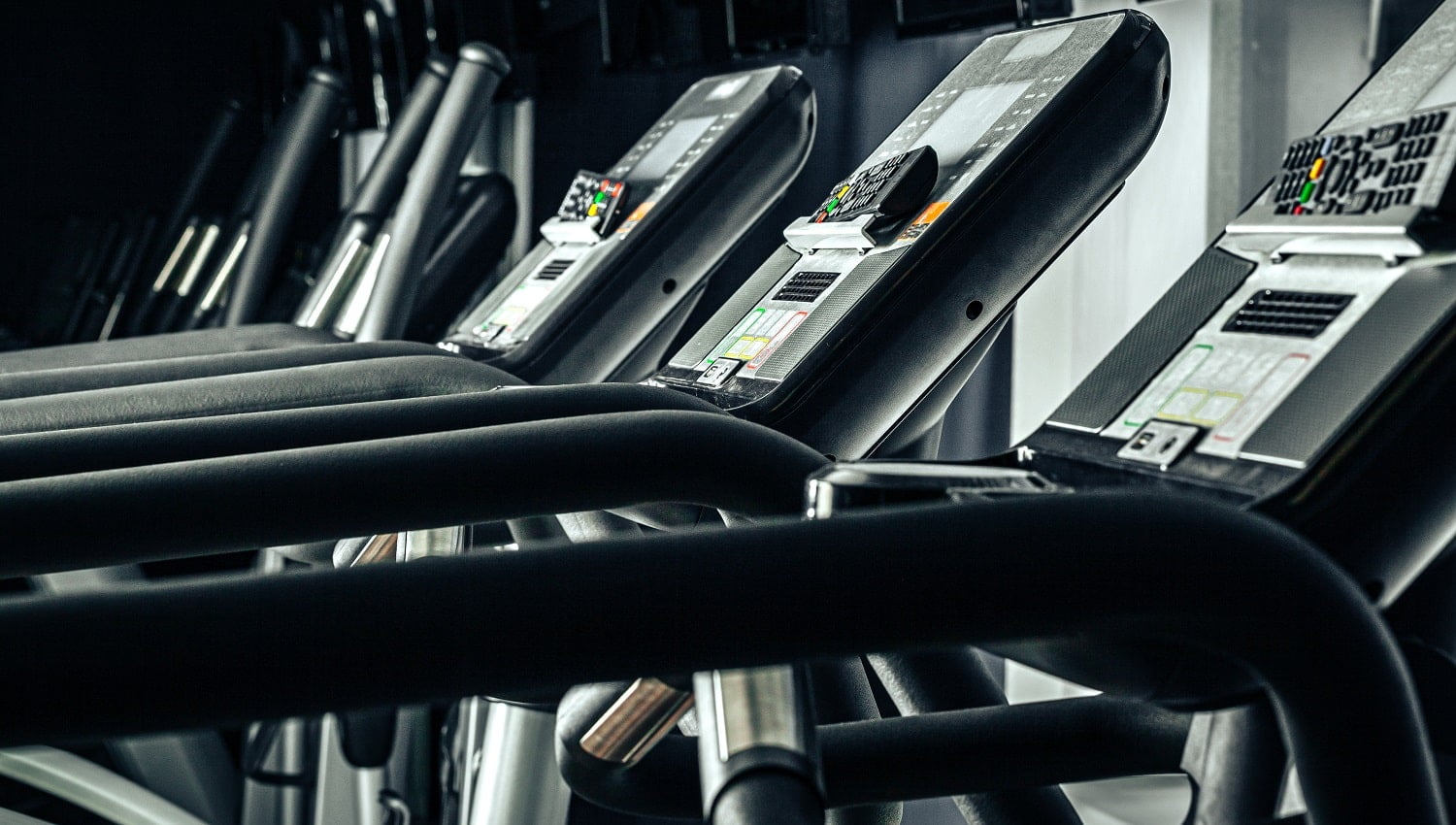 On the #1 spot we've got an extremely popular Bowflex model that's not only rich in function, but also happens to be one of the most affordable. The TC100 used to be the company's flagship unit before the TC200 came out, however, even to this day, this model maintains its status quo of being the ideal choice for home workout enthusiasts.
Sale
Why did we like it?
The TC100 has enough features to make a believer out of anyone who ever doubted the utility of treadclimbers. And no, for all the naysayers out there, Treadclimbers are not a fad! We tried this model extensively and found it to be incredibly effective in getting a good sweat going. That's because it combines all the goodness of a standard treadmill, an elliptical, and a stepper into one.
Why should you buy it? Well, firstly, the price is significantly lesser than the TC200, which is the upgraded version of this model. And at such a price, features like speed range, heart rate monitor, USB charging port, water bottle holder, are great to have. The design is compact too, so you don't have to worry about not fitting inside your home.
Assembling for the first time, it took us close to an hour and a half, after reading all the instructions. It was nice to learn that the company actually put effort into preparing the manual. As far as our experience with usage is concerned, we were satisfied enough knowing the amount of calories burned. 
What could've been better?
As great as the TC100 may be, it sure gets loud sometimes. And we're talking about "letting the neighbors know you're working out" loud. This could be a dealbreaker for those who live in small apartments and/or with people who are generally intolerant to noise. To reduce the noise, we recommend not pushing the machine to its absolute limits.
Pros
Value for money pricing

A plethora of exciting features

Assembly is not too hard

Compact enough to fit most homes
Next on the spot, we have the advanced version of the TC100, which is more expensive as well. For those who are looking for something (actually a lot) extra, then this is what they should go for. The time we spent testing the product opened our eyes to a wide range of features that we never thought was possible. Were we flabbergasted? A little, yes.
Bowflex Max Trainer M3
Max activates muscle and helps incinerate calories in every...
Combines the easy low-impact motion of an elliptical with...
Why did we like it?
The TC200 is an upgrade from its predecessor in every possible way and lets you exercise in more flexible ways than you can imagine. Like the TC100, this machine also combines the best parts of a treadmill, elliptical, and a stepper, to give you the most optimum, low impact home workouts possible. And this unit doesn't even make that much noise– how about that?!
You can set the speed range for your workouts from 0.5 to 4.5 mph, and we must say that even at full speed, the machine does manage to remain quieter than expected. This treadclimber gives you complete control over managing and tracking user data. And that is made possible with the combination of the Bowflex App, integrated bluetooth, and 4 user profiles.
If all of that sounds too hi-fi for you, don't worry; you can keep things simple like we did and focus on getting a sweat on. Build wise, the unit feels sturdy just like its older variant and compact enough to fit inside small studio apartments. If you enjoy walking and don't mind spending a little extra for all the bells and whistles, this item is a must buy.
What could've been better?
While we didn't notice any glaring errors while testing, some users have reported numerous errors ranging from showing wrong heart rate count to being loud and clunky. We hope those issues have something to do with manufacturing errors and not a specific design flaw. Still, this machine is worth the purchase whichever way you look at it.
Pros
Offers plenty of data tracking features

Built like a brick and compact shaped

Speed range from 0.5 to 4.5 mph

Customizable user profiles up to 4
Cons
Wrong data readings and app malfunction
Want to go the extra mile and buy something that's even more expensive than the TC200? Well, the TC20, as deceptive as the name may sound, might be the ideal choice. We weren't too keen on trying this out due to its exorbitant price, but our friend convinced us to just give it a shot. 45 minutes later, we were nothing but impressed with the outcome.
Bowflex TreadClimber TC20
Top-of-the-line 3-in-1 cardio machine that combines best...
Burns up to 3.5 times the calories in the same amount of...
Why did we like it?
To be honest, there's very little to not like in anything that Bowflex brings out. This model once used to be the company's flagship seller and offered 5 regular workout variants and 3 Bowflex exclusive modes to make you sweat fast. The first time we tried, it took us barely 3 minutes and a maximum speed of 2.5 mph to profusely sweat. But that's to be expected because this machine does promise to burn 3.5x more calories.
What about capacity? Well, our friend (the owner of the machine), is a 6 ft gentleman weighing a little over 300 pounds. He vouches that it is strong enough to withstand the "onslaught of his weight" because he used to weigh close to 350 pounds when he started using it. However, the best part of this treadclimber is that it is great at not stressing your joints.
If you, or anyone you know, have a bad knee or joints that ache or become sore after a regular workout session, this machine will be your saviour. We tried to max out the speed to 4.5 mph, but it was literally impossible to go further than 3– that's how effective this unit is. Regardless, this is an excellent home workout equipment if you've got the money to spend for it.
What could've been better?
According to some customer reviews, few of their machine parts turned out to be faulty and Bowflex refused to replace them for free. That is definitely not an experience you'd expect from a company that sells $3000 worth of home exercise equipment. Also, some people have reported the unit getting clunkier over time.
Pros
Speed settings from 0.5 mph to 4.5 mph

Can support 300 lbs and above easily

3 Bowflex exclusive workout settings
Cons
Reports of parts going bad
By now, you must be wondering– are the changes in these Bowflex models so different that they warrant separate reviews? The answer is YES! Despite looking the same from the outside, every product we're reviewing here has enough uniqueness to make or break your home exercise experience. The Bowflex TC5000 is a prime example of that, and we'll explain why.
Why did we like it?
Costing as much as the previous model we reviewed, this unit does have some new features up its sleeve. Whether they'll be useful to you or not is a whole different conversation altogether. The first feature that impressed us the most is the warranty. Yep, you read that right! This unit comes with a 5 years warranty on the motor; 3 years on the electronic parts; 2 years on the hydraulics.
So, you can pretty much understand that the parts used will also be of very high quality. Like the unit we reviewed above, this one also supports 300 lbs and promises to let you burn 3.5x more calories. While we didn't get to test the maximum weight this time around, we can vouch that the speed setting 0.5-4.5 mph is more than enough for anyone to handle.
As far as monitoring features go, you'll be happy to see the LCD display showing the time, distance, speed, calories burnt, etc. And you can also customize settings for yourself because the TC5000 offers 2 user profiles. This machine is however a little on the heavier side, compared to other models, but its features make up for it.
What could've been better?
Like the previous model, this unit allegedly has problems with parts going bad. And according to some customers, those defunct parts are not even available in the market anymore. We cannot say for certain to what extent this might trouble anyone, but buyer beware. Talk to the manufacturer in case of problems you can't solve yourself.
Pros
2 customizable user profiles

Up to 5 years of warranty of certain parts

Can support 300 lbs
Bowflex TreadClimbers Alternatives
Since Bowflex doesn't seem to be stocking up on too many treadclimbers these days, we don't want you to feel at a loss. If the four models mentioned above don't catch your fancy (and it should), we've got a few alternatives to recommend. While these are not 'treadclimbers,' these machines are compact home workout alternatives that are just as good!
Our first suggested alternative to the ever popular Bowflex alternatives is a highly compact home workout machine. The Proform Cardio HIIT Trainer, as the name implies, will let you get all the goodness of a proper gym HIIT workout at home. And that too without taking every sq. ft. of the available floor space. Plus, this unit is cheaper than the cheapest treadclimber.
ProForm Cardio HIIT Trainer
Go to ifit/activate to redeem your one month iFit membership...
iPod compatible audio, 7 inches back lit display, 32 workout...
Why did we like it?
This is NOT a treadclimber; it is a stepper+elliptical machine with a variety of functions that you won't find in any other model. What kind of functions are we talking about? Well, for starters, 24 digital resistance levels will help you tweak settings to as casual or as intense as you like. As a result, you'll be able to get full body workouts in the most efficient way possible.
One big advantage this unit has over Bowflex treadclimbers is the lack of noise. Thanks to SMR or Silent Magnetic Resistance, this machine runs smooth and quiet. We loved stretching our legs on the vertical climbing path, which is 10 inches in length, so that you can maximize your movement. Plus, you can control the handlebars and combine with other exercises for a complete HIIT routine.
Yes, coming to compactness, we believe you'll find this unit to be compact as it measures at 29.25×66.7×52 inches in width, height, and density respectively. Weight is not too high either at 132.3 lbs, and the stride measures at 10 inches vertical and 5 inches horizontal. It's remarkable that a machine as compact as this can support weight of up to 325 lbs.
What could've been better?
We didn't face any problems while using it, however, some users have reported problems with some parts producing noises after a few months of use. This is a problem indeed for a product that claims to be silent in operation. Some others have also complained about the customer care not being responsive enough to address their questions.
Pros
Very compact in shape

Offers 24 resistance variants

Supports up to 325 lbs

Sturdy handle bars
Cons
Squeaky noises after a few months
Next we have a product that's the cheapest on this list, but no less effective than others. This unit offers you zero impact exercise that anyone at any age can utilize for better health. With this product, you'll be able train your legs, arms, chest, back, and even biceps and triceps. But does it live up to all the promises? Let's find out.
Sale
Why did we like it?
For starters, we're all about that Zero impact exercise life, and this unit offers one of the very best experiences. The reclined position turned out to be more helpful than we imagined, making sure that stress on joints is reduced as much as possible. All the while, giving you a complete full body cardio workout that's hard to match by other exercise machines.
Making workouts even more enjoyable is the highly flexible stride with magnetic resistance that really puts a lot of emphasis on letting you exercise the way YOU want. Plus, it is supposed to be a near-silent experience, which was thankfully true for us. For tracking progress, there's an accessible  digital console that measures calories burnt, distance covered, and all the good stuff.
This is undoubtedly a smart piece of equipment that's as much compact and effective as anyone would expect. As a bonus, the commercial-grade engineering is there to ensure that the machine lasts for a long time. You can get this model with your eyes closed, if you're looking for a cheaper yet effective alternative to a Bowflex treadclimbers.
What could've been better?
Everything feels fine using this product except for one– the overall quality. Teeter no doubt put a lot of effort into bringing "all the pieces" together to create this fine equipment, however those pieces themselves feel a little loose sometimes. It's probably nothing, and you won't notice it without over-analyzing things.
Pros
Low impact workouts for less strain

Efficient and easy to follow tracking

Compact enough for most rooms
Cons
Material quality is a little flimsy
Finally (no seriously), we've got the cheapest product to review, but not the least effective. In fact, if you asked us if we would settle for a $300 unit if we were not looking for a Bowflex treadclimber, we'd say YES in a heartbeat. What makes this unit so special? Let's find out.
No products found.
Why did we like it?
This is an elliptical machine in its core, and perfect for placing at home due to its incredibly compact size and shape. You take one look, and you'll be impressed how slim it is. Function wise, not much has been compromised and you'll get features such as multi-function monitor, adjustable resistance, and big non-slip pedals for extra safety. 
If you're concerned about durability, then don't be because the combination of tubular steel and friction-free linkage offers high stability. How much stability are we talking about? Well, according to the company, this baby can support a maximum of 350 lbs! While we weren't able to put that claim to test, we're pretty confident in its ability.
What could've been better?
It's not a big deal, but some people complained about the elliptical getting croaky after using it for a year or so. If this is a dealbreaker for you, then you might want to consider other options.
Pros
All the functions of a proper elliptical

Extremely compact in shape

Supports up to 350 lbs
Cons
Reports of noise after using it for some months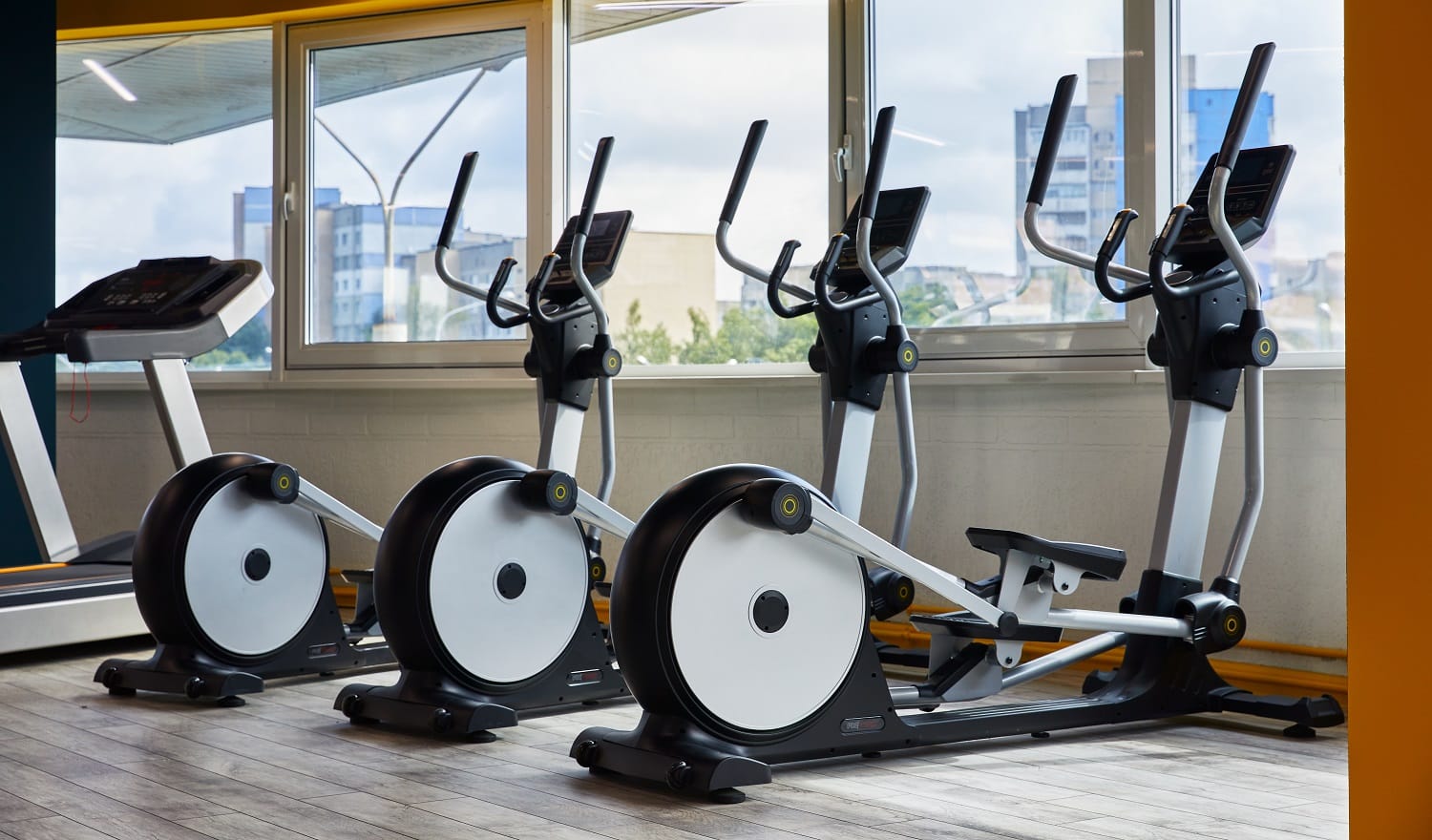 Bowflex Treadclimbers Buyer's Guide 
Now that you know about our top picks of Bowflex Treadclimbers, let us give you a sneak peek into how we made our choice. Or how we choose products like these in general. The truth is, picking the best products for your needs isn't that tough; all you have to do is keep in mind the following points:
Value for money
Who doesn't want to get the best bang for their buck? Thankfully, with Bowflex machines you never have to worry about not getting enough value. This brand is one of the best in the world and manufactures Treadclimbers that are far more superior than the average standard treadmills. Although these are more expensive than treadmills, the right investment would give you more than your money's worth.
Given how expensive gyms have become, it would make more sense for anyone to buy a Treadclimber if they plan to workout at home. Besides, working out using these machines might also save you medical bills in the long run as they don't put any stress on your leg joints. There's also the fact that most of the treadclimbers come with a 3-5 year warranty, ensuring that you're set for the long run.
Size of the treadclimber
When we're talking about home workout equipment, we cannot buy anything without considering its size and portability. While we all want a product that fits right in easily and offers all the features of an advanced treadclimber, you might have to make some compromises. Luckily, Bowflex Treadclimbers are more compact than models from other brands, so you don't have to worry much about that.
Bowflex makes all their home exercise equipment with utmost care in respect to the design and convenience. And to do that, they hire only the best designers, concept artists, and engineers, to make their products. All the products we've reviewed in this guide are incredibly effective in burning calories and don't take up half the floor space of a room.
Comfort of use
Comfort of use is another underrated part of working from home that many don't like to admit. We get it, waking up in the morning and driving 10 miles to the gym is a lot of work and then the workout begins. If you want to skip all these steps together and exercise from the comfort of your home, then a Treadclimber is a good equipment to have.
Bowflex makes treadclimbers using only the most advanced technology and design so that your comfort is never compromised! All the while you sweat it out and burn calories, the mechanisms of a Bowflex machine will keep working in the backend to ensure you don't meet any unfortunate injuries or soreness the day after.
Bowflex keeps your tendons and joints safe by decreasing the impact that's present during a workout. That impact can be most felt during a run on a treadmill and sometimes, even while using an elliptical trainer. Bottomline: treadclimbers come with enough comfort features to make you feel good while being fit.
Durability
When you buy a Bowflex product, you never have to worry about durability. That's because the brand has a reputation for using only the best quality materials to construct all their workout equipment. Every piece of machinery comes with warranties and Bowflex honors their promises (most of the time). Although we did run into some issues with their customer support, when we did get in touch, our problems were taken care of.
Some might argue that Bowflex products are low in quality because they're made in China, but that is not true at all. The company puts a lot of emphasis on the construction of the products and has dedicated teams of engineers who are always working towards making everything more dependable. Innovation and dependability go together, and we're glad that Bowflex recognises that.
More advanced features
One of the goals of Bowflex is to bring more accessible workout equipment to people from all walks of time, which is why every product they make carry features that are a cut above the rest. In case of treadclimbers, advanced benefits of charging your phone, tracking workout stats, choosing different workout models, listening to music through in-built speakers, play a huge role in the users' lives.
Bowflex is a Vancouver, Washington, based company that prides themselves on constantly improving the lives of home workout enthusiasts in the US and around the world. They've also recently partnered with the ever popular RunSocial App company that allows people to meet in real life and explore a variety of activities together. So if you're interested, this is another "thing" you can look into.
Frequently Asked Questions 
Do I have to assemble the treadclimber myself?


The choice is yours, really. You can do it yourself or pay an additional fee to get your Bowflex treadclimber assembled. If you asked for our opinion, we'd say that the instruction manual contained within the package does a good job at explaining the assembly steps. So, if you've got a few hours to spare and want to get your hands dirty, definitely do it yourself.

Does Bowflex honor all their warranty promises?


If this is your first time buying a Bowflex product, let us assure you that you have nothing to worry about. All the products we've reviewed here come with 3-5 year warranties on certain parts. That means if any part malfunctions or goes bad completely, the company will fix or replace the part free of cost. All you have to do is state your problem.

Can I get my money back if I'm not happy with the product?


We don't think there's quite a lot of possibility of you not liking the products, but if in case you actually don't, you can get a complete refund. The company offers a 6-week money back guarantee, so within that time frame you can send an email to their support team asking for a refund. The only caveat is that you'll have to bear the shipping costs, and that can get expensive depending on the location.

How big are treadclimbers, and can I fit one comfortably inside my home?


Oh, absolutely! Compactness is one of Blowflex's selling features and you can totally fit a treadclimber inside your room. This wouldn't be possible with a standard treadmill, which is on an average 6-7 feet in length; a treadclimber, on the other hand, measures at merely 2.5×4 ft. And the best part is that all the models support 300 lbs and above.

How much calories can I expect to burn per session?


It depends on how intense the settings are and how much you're willing to push yourself. But in general, a treadclimber will let you burn more calories compared to an elliptical trainer or a treadmill based on how many muscles it engages. For example, a treadclimber will burn the same amount of calories running at 4 mph as a treadmill running at 6 mph. Makes sense?

Which product should I choose from here?


Honestly, we would like you to go for a Treadclimber from Bowflex instead of all the other alternatives IF your heart is set. We wish we could list more Bowflex alternatives but the truth is, we don't know if the company will restock the products that are now missing in online marketplaces. So, it's better you start somewhere (with something) rather than waiting on forever.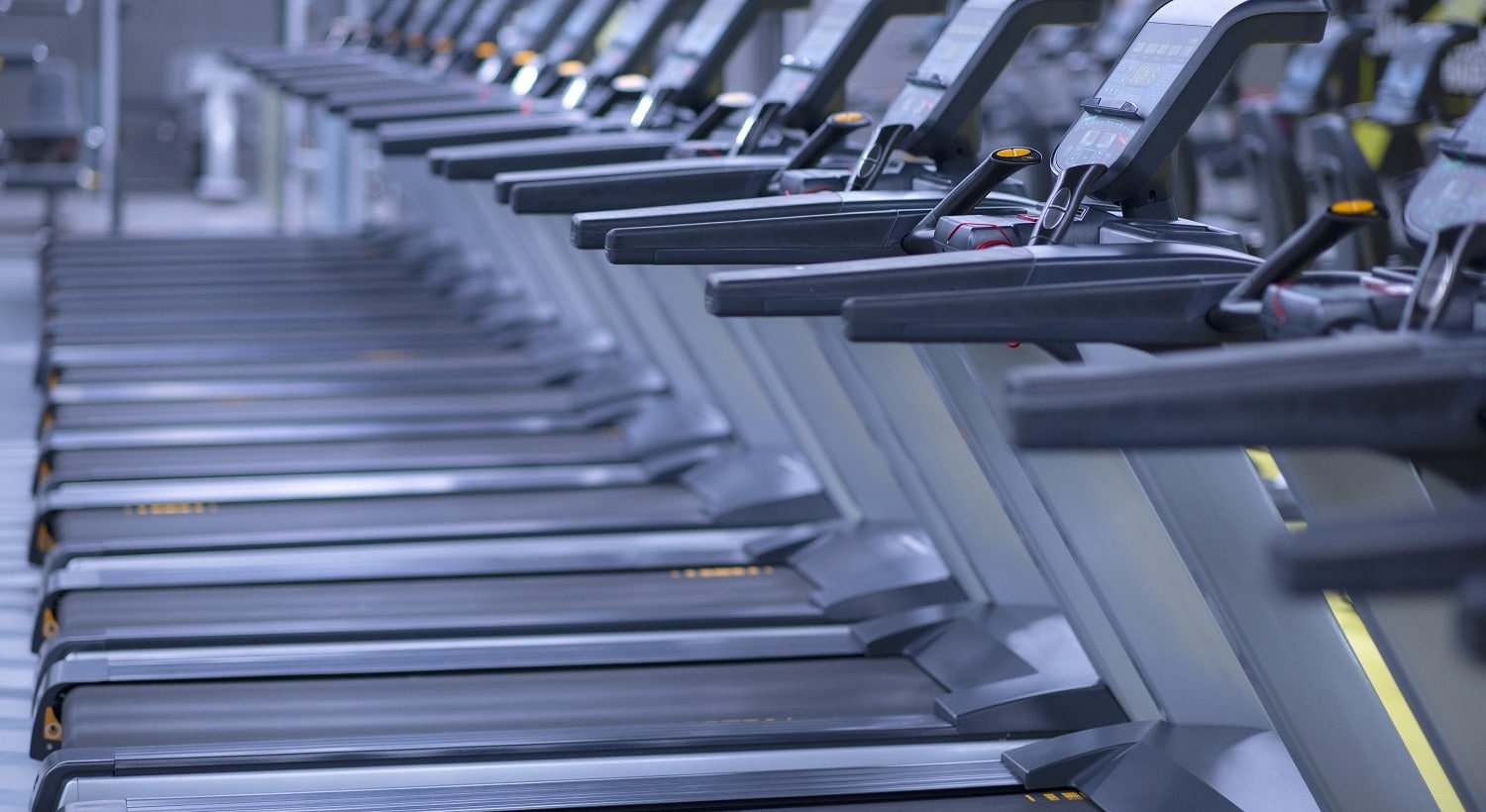 Final words
Bowflex is a company that's been ruling the market from 1986, and we doubt they'll stop any time soon. As the brand grows further with the rise in demand for home workout machines, we can expect to get more quality products in the future. For now, you can buy any of the four units we've reviewed here and get workin'!
See you in another review!
Related Articles
10 Best Junior Training Gymnastics Bars for Kids
10 Best Waist Trainers for Men Right Now | Buyer's Guide
Get Your Home Fit With These 92 Home Gym Design Ideas