We realize the inconvenience of buying different tools for different purposes and the hassle of maintaining them.
As a result, bow saws are all the rage right now, given how they feature all the components and functions, making them the ideal multi-purpose tools. From gardening to working on construction sites, you can quickly complete your work, thanks to the latest innovations and upgrades.
But the question is, how do you choose from the numerous options that are available on the market? To help, we have narrowed down 11 top-notch products that have kicked up quite a storm with their fantastic features and attention to details. These models each have a unique aspect that we have picked out for your benefit.
Moreover, with our buyer's guide, you'll have a clear idea of the qualities to look for while making your purchase.
So, without further ado, let's dive into the reviews.
Best Bow Saws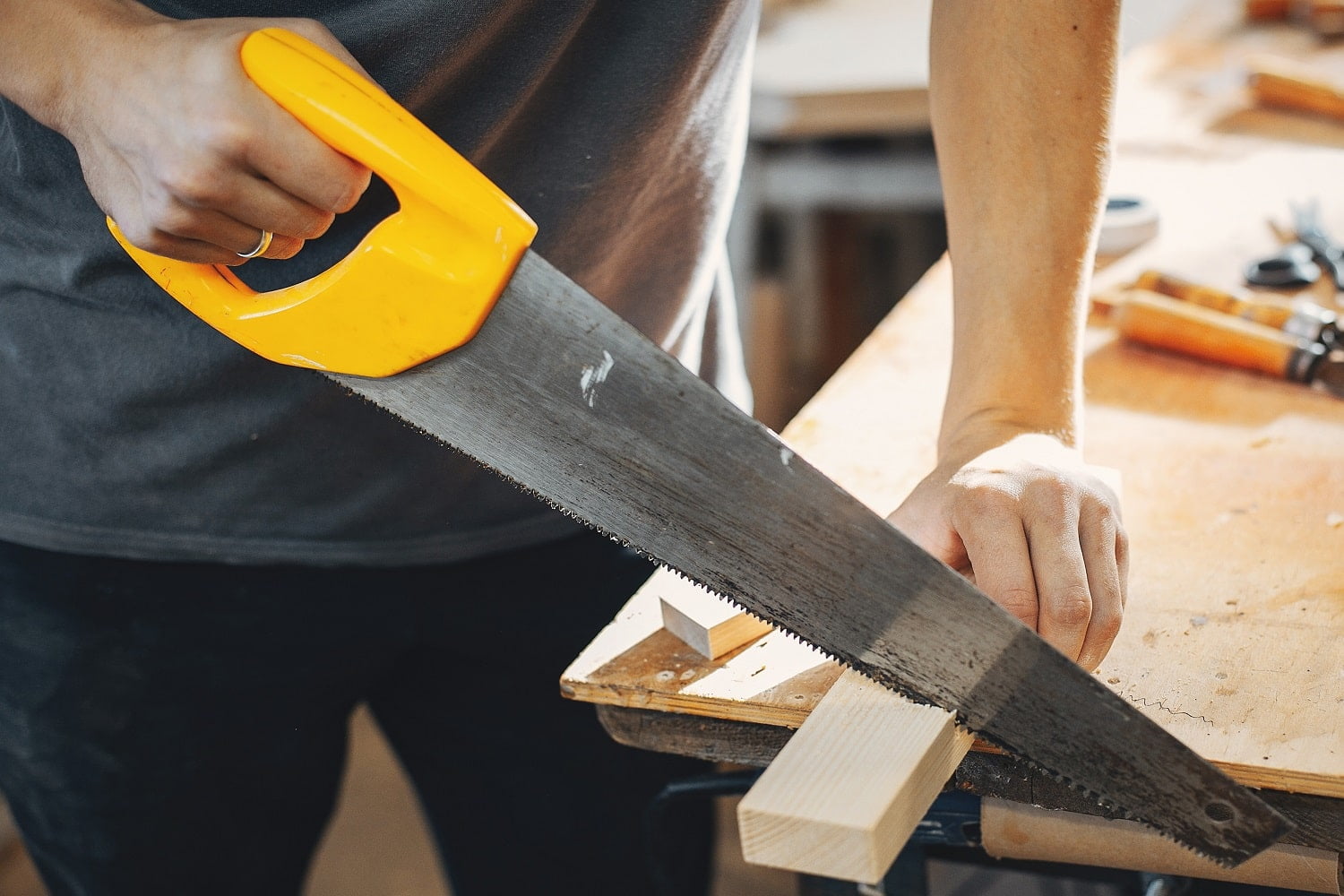 The BAHCO 10-24-23 Bow Saw is one of the top products, thanks to its ergonomic design coupled with state-of-the-art mechanism. You can use it for demanding applications, and along with the attention to details when it comes to safety, you get a seamless performance. No surprises then that it's a favorite among customers.
Why Did We Like It?
Firstly, one look at the design assures you about using it in challenging environments, such as construction sites, because of the ergonomically designed handle. The handle comes with a knuckle protector, providing both safety and comfort as you're making fast cuts.
Furthermore, Bahco has efficiently kept the weight down without compromising on sturdiness. It delivers precision tensioning as well as quick release changes to ensure that you can work uninterrupted. You also get excellent variety in the choice of frames with three variants – 21 inches, 24 inches, and 30 inches – available for your needs.
On top of that, you'll enjoy working with the replacement blades, which allows you to use it on dry wood, mature wood, live wood, and greenwood. In that regard, the pointed noise design enables you to work in tight areas, whether you're gardening or roofing, with the blades delivering optimum output.
What Could've Been Better?
Many users have reported that it's difficult and dangerous to put the safety cover back on the blades. Let us tell you that's not the case, and all you need to do is fold the cover's flanged side. But it's not something that's mentioned in the instructions, so we understand the problem you may face.

Pros
Replaceable blades

Fast performance

Comfortable to use

Safe

Works well in tight spots
Cons
Poor instructions for using a safety cover
The Fiskars Bow Saw may have several similarities with some of the other products, but the designers have been smart enough to make excellent upgrades. We loved the easy blade changes combined with the tool's long-lasting nature, which makes for a valuable acquisition. It flaunts a Finnish design to stand out among other products.

Why Did We Like It?
Straight off the bat, you get to use it for various types of wooden applications to produce reliable performance. It works well on softwood, logs, or oven large branches, but more importantly, it flaunts a user-friendly design, which makes it ideal for right and left-hand users.
Adding to the comfort is the grip handle, along with the ergonomic design. It features a finger guard to keep you protected even in harsh environments, thereby enabling you to get optimal output. Plus, the unique teeth make the sawing and cutting more potent due to the push and pull cut mechanism.
It'll please you to see the blade guard for storing your blades in a safe environment. It enhances the model's lifespan due to the steel construction and protects it for much-needed longevity. Finally, the handle is made of plastic to make it lightweight while retaining the robustness.
What Could've Been Better?
On occasions, we noticed that it tends to twist, making it difficult to get clean cuts. While it's well suited for working on heavy-duty jobs, we recommend you exercise caution lest you end up damaging the frame. It may take you a bit longer to make the cuts but refrain from applying too much force on sturdier materials.

Pros
Comfortable experience

Versatile

Pull and push cut

Long-lasting

Quick blade changes
Cons
May bend under heavy load
The BAHCO 332-21-51 Bow Saw is a simple unit that packs a punch. You won't get anything fancy but what you're sure to get is reliability. We loved working with it on various tasks, and it quickly took care of our roofing and pruning needs.
Why Did We Like It?
Right away, you'll be attracted to the compact nature, making it a piece of handy equipment capable of delivering fantastic output. The tool's all-around abilities are on clear display, thanks to the pointed nose, which ensures you can use it in tight spots. As a result, it's highly maneuverable, meaning you get to work on roofing and pruning jobs.
It comes with an ergonomically designed handle with a comfortable grip, which has several benefits. You can work for prolonged periods and get maximum use out of the dry wood peg tooth blade. So, it delivers 4-inch cuts and reduces the time you need to spend at work.
Furthermore, it features a high-tension blade adjustment to provide an effortless experience. You get outstanding balance despite having a lightweight construction, which therefore delivers cleaner slices. Apart from the array of functions, BAHCO hasn't forgotten about security and has added the necessary safety guards to keep you protected.
What Could've Been Better?
It's priced slightly higher than other tools, which may be a point of contention for you. We believe you can't put a marker on quality, and it's always best to spend a little more than opt for a low-quality model. However, if you have to adhere to a tight budget, you can choose from the numerous available options.

Pros
High tension blade adjustment

Fast cuts

Safe

Lightweight construction

Works well in tight spots
If you're looking for a modern and efficient tool that delivers excellent value for money, there's none better than the Truper Bow Saw. Truper has been in the market for over 40-years and has developed a level of trustworthiness reflected in this model. So, you're guaranteed to enjoy the quality on offer.
Sale
Why Did We Like It?
First and foremost, it works well on larger branches due to the 24-inch design, which comes with a cam-lever tension system. It keeps the tightness on the blade from slackening while you're working to deliver the best results consistently. Moreover, even after regular use, it stays clean, thereby saving you the hassle of maintenance.
The most significant plus point is undoubtedly the price, and despite having many functions, Truper has kept the cost within reasonable limits. It's, therefore, a must-have unit to add to your gardening or garage equipment, and combined with the durable nature, you're assured of getting much-needed longevity.
Meanwhile, we noticed that the rakers aren't overly aggressive, which is a good thing. It won't get stuck in mud or slushy conditions, and you can make fast, clean cuts even in a wet environment. Besides, due to the protective sleeve, it retains the natural toughness and withstands external elements effectively.
What Could've Been Better?
Although it's ideal for cutting in wet conditions, the designers had to compromise in another aspect. The widely spaced teeth which delivered a powerful performance on wet branches aren't the best when working on dry wood. You'll therefore need to perform frequent sharpening, so stock up on elbow grease.

Pros
Durable

Non-aggressive rakers

Affordable

Fast cuts

Retains blade tension
Cons
Not suited for cutting dry wood
The GreatNeck Bow Saw sports a unique design that isn't seen in most other models. And complementing it is an array of terrific functions to deliver reliability and effectiveness in your tasks. It has all the features that make it user-friendly and is, therefore, turning quite a few heads among potential buyers.
Why Did We Like It?
Right away, the steel frame grabs your attention, thanks to the tubular design, which is the reason for its incredible strength. We enjoyed the exceptional sturdiness of the unit, thereby ensuring you get to enjoy fantastic longevity. To further bolster the robustness, GreatNeck has added extra hardened steel blades.
You'll enjoy the smooth blade changes due to the action blade tightener release system making it easy to get an uninterrupted experience while keeping the blades fresh. As a result, it wasn't difficult for us to get a high cutting depth of 6-1/4-inch. It reduces the time you need to make the cuts without affecting the precision in your tasks.
Moreover, the chamfered drive makes it more manageable to get quick attachments, and combined with the alloy handles; you can work for extended periods. And even after a long day, we didn't feel fatigued because of the ergonomic design and comfortable grip.
What Could've Been Better?
It would be best if you sharpened the blades quite often because the teeth get dulled very quickly. One may make the common mistake of confusing pointy and sharp so remember to give the edges a nice once over rather than studying the tip. Besides, it has been reported that the wood grabs on to the blades and drags the saw.

Pros
Swift blade change

Chrome alloy steel blades

Ergonomic handles

6-1/4-inch cutting depth

Chamfered drive
Cons
Not very sharp

Wood fixes to the blades
We are at the halfway point of our list, but there are many more quality products we are yet to review. Our next recommendation for you is the AB Tools-Toolzone, which is suited for professionals and DIY enthusiasts alike. You can cut down branches swiftly and get a cushioned grip to help you out.
No products found.
Why Did We Like It?
Firstly, it's a heavy-duty unit, meaning you can use it to tackle most jobs like gardening, roofing, or construction work. And to be heavy-duty, it must have sufficient robustness to handle the wear and tear on site. So, it comes with a steel frame in a tubular design, thereby ensuring reliability.
We used it for cross-cutting branches and were surprised by the speed at which it made the cuts. Even the toughest of branches were reduced down to size in no time, and in that respect, the 24-inch hardpoint blade has a significant role to play. Moreover, you can easily detach it from the frame and change it in one fluid motion.
It features a soft-grip handle that not only makes the entire experience more comfortable but also keeps you safe. Plus, it has a knuckle guard, as well as a cover, to protect your hands while retaining quality.
What Could've Been Better?
While it works wonderfully on large-scale tasks, it tends to bend on occasions. So, it's better to be cautious, and if you see the blade bending, don't go through with the cut. Additionally, it isn't suited for more delicate projects and may be challenging to use in tough spots.

Pros
Cushioned grip

Knuckle protector

Heavy-duty construction

Fast

Versatile
Cons
Blades may bend

Not ideal for intricate jobs
The Husky Bow Saw is a simple tool with mostly conventional features, making it seem like an innocuous unit. But don't be fooled as it delivers a power-packed performance. The decision to include a hacksaw is inspired, and so it provides exceptional versatility in your tasks.
Why Did We Like It?
Straight off the bat, it comes in a metal construction to deliver incredible durability and ensures you get your money's worth by investing in a long-lasting tool. But despite having the necessary sturdiness, Husky has been successful in keeping the weight down. When we used it, we were immediately drawn to the easy movement and high maneuverability.
Moreover, it's incredibly versatile, too, because of the hacksaw that's incorporated with it. Both the bow saw and hacksaw measures 12 inches and are ideal for handling various tasks. It delivers fast cuts and is well-suited for use on thicker branches.
The significant aspect among all these is the compact design, which makes it possible for you to access even tight spots. Supported by the cushioned handle, you can work for extended periods and get the desired precision. We also liked how one can cut from different angles, making it an innovative model that delivers consistent results.
What Could've Been Better?
Several users had had problems using it for tough jobs or on thick branches for pruning. The lightweight nature, which is an advantage, is exposed in such situations, and you may feel as if the saw may break. As a result, you're better off working with some other tool in such instances.

Pros
Lightweight

Compact

Long lasting

Versatile

Fast
Cons
Could bend under pressure
If you're looking for a unit that can make its way quickly through the toughest of branches, then the Stanley Garden Bow Saw is what you need. It provides incredible durability along with much-needed comfort to make your cutting needs more manageable. No surprises, then, that it's on most people's wish list.
Why Did We Like It?
First and foremost, it comes with a high-tension knob, which helps to lock the unit in place. As a result, you get unparalleled stability while at work, and coupled with the large knob; you can maneuver it easily. In that regard, the comfort-molded grip reduces fatigue and makes long working hours possible.
And to keep you safe from injuries, Stanley Garden has added a handguard, which adds to the model's overall strength. It endures everyday wear and tears and produces a consistent performance, thereby making it extremely long-lasting. When we used it, we were able to generate a high output along with faster cuts.
The blades measure 24-inches in length and are replaceable with a blade armor coating allowing you to employ it on various tasks. Moreover, it helps you produce the required precision, thanks to the push and pull action.
What Could've Been Better?
We had terrific results when using it on logs or greenwood but not so much on dry wood, and most users seem to agree with this. How the teeth are spaced apart makes it difficult for you to efficiently cut dry wood, which may be a point of concern.

Pros
Versatile

Armor coated blades

Push and pull action

Ergonomic design

Large knob
Cons
Not suited for cutting dry wood
The name's Bond, but not James Bond. We are talking about the Bond Bow Saw, which rightly shares its name with our favorite Mi6 agent, thanks to the state-of-the-art design, thereby making it an innovative unit. It's the perfect model if you're looking for a fantastic pruning option.
Why Did We Like It?
Firstly, it's ideal for heavy-duty work like roofing or cutting thicker branches, and so it comes in a steel frame construction. It can handle the demands of use to deliver consistent performance, and combined with the tubular design; you get optimum output in your tasks.
Furthermore, the blades are also made from steel to deliver fast cuts along with excellent reliability. And to reduce the time it takes to complete work, Bond has added a tempered double-cut construction, which is rarely seen in other models. We were also able to remove the blades without any hassle, which helps to maintain performance and longevity.
The primary point of attraction is the exceptional user-friendliness, making it ideal for both right and left-hand users. In that regard, the lightweight nature comes in handy and offers more maneuverability, thereby allowing you to get the desired precision.
What Could've Been Better?
For all the good things about it, there are a couple of areas that need improvement. As we have seen earlier, the lightness in weight tends to give the impression that the blade is flimsy. Plus, we didn't find the handle grip to be very comfortable, making it challenging to get straight cuts.

Pros
Tempered double cut blades

Replaceable nature

User-friendly

Versatile

Robust
Cons
May appear flimsy

Uncomfortable grip
We are nearing the end of our list, but we must review a couple of units first. Next up, we have chosen the Thrive Tools Bow Saw due to its ability to produce a powerful performance. And the power is backed up by the exceptional features allowing you to make fast cuts.
Why Did We Like It?
Straight off the bat, the 21-inch blade comes in a lightweight and compact design that has several benefits. It's more maneuverable while having the ability to make fast cuts, and in that regard, the dual blades are ideal for cutting both greenwood or dry wood.
Furthermore, it features the latest blade tension system, which helps to retain the high tension for swift performance. We loved how easy it was to make straighter cuts, and combined with the quick blade change; you get a smooth experience. Therefore, you won't face any interruptions while at work.
The designers have included dual comfort grips to manage the force, which reduces stress even while working in the most challenging environments. Plus, supported by the handguard, you're well protected from falling branches or accidental cuts, thereby ensuring you can operate it for long hours. Finally, it's incredibly versatile, and you get to use it for both large-scale and small-scale projects.
What Could've Been Better?
One problem we faced is with regards to the foam handle. While it's a significant addition to make the entire experience more comfortable, we found it tore off while trying to cut thicker branches. Besides, the blade does tend to flex a bit while making tougher cuts, so it takes time to get used to it.

Pros
Handguard

Quick blade change

Versatile

Steel tubing

Lightweight frame
Cons
Foam handle may tear

Flexes a bit
The OX Bow Saw is a heavy-duty unit that is capable of handling intricate tasks with aplomb. As a result, most people have taken a liking to what it offers, and we assure you'll get your money's worth. It comes with several features to solve most of your problems at work.
Why Did We Like It?
Right away, the ergonomic design ensures you get a firm and comfortable grip on the handle, thereby allowing you to turn the blade effectively. We were instantly drawn to the smoothness, enabling you to make precise cuts on intricate tasks. Moreover, it has the added benefit of absorbing the vibrations during work and helping to reduce stress.
It comes with a pointed nose making it the ideal unit for accessing and maneuvering tight spaces. Consequently, it delivers consistent performance in various situations, thanks to the multi-purpose nature of the model. You can effectively employ it for cutting wood, tree stumps, logs, and branches.
Meanwhile, it offers excellent durability due to the quality materials which have been used in construction. Therefore, you can use it in diverse conditions and get much-needed longevity, which adds to the reliable nature of the model.
What Could've Been Better?
Several people have stated the blade may pop out occasionally, which is an inconvenience. It not only leads to interruptions at work, but it's also challenging to fit it back in. So, if you're unaccustomed to handling the situation, you'll have to hire a professional to do it for you.

Pros
Works well in tight spaces

Multi-purpose model

Extremely versatile

Smooth performance

Precise cuts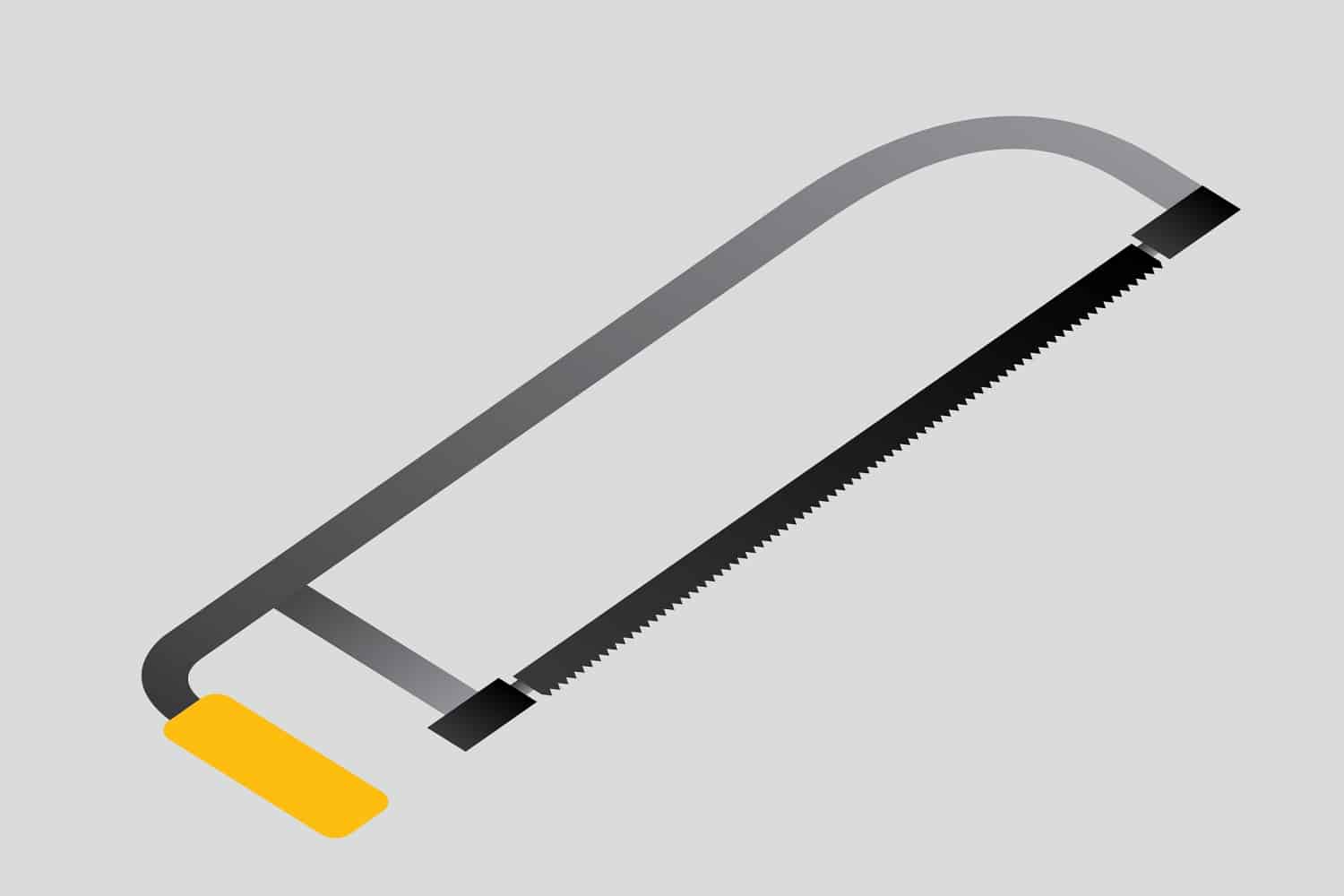 Bow Saw Buyer's Guide
Before you venture into the market, we would like to give you a couple of pointers to help you pick the right unit. Bow saws have many components that could make it difficult for you to distinguish between the top products and the merely good ones.
We are here to discuss the essential aspects based on which we have formulated our list. A piece of knowledge about these functions will place you good stead and help you make an informed choice.
Strength
Your tool must be robust to handle the wear and tear of daily use. As a bow saw, it will have to deal with both cuttings and removing sturdy pieces, among other things. It should be no surprise that only quality materials must be used for construction to ensure it doesn't break down.
Buying any tool is an investment, and you cannot afford to spend resources to buy a new one ever so often. You must enjoy both the product and the components that come with it for a long time.
In that regard, the manufacturers cannot afford to make any compromises. So, having a steel or metal construction is of primary importance to deliver faultless output.
Ease of Use
Bow saws come in various sizes to handle an array of tasks, but that should not mean designers have to compromise with user-friendliness. The primary objective of any unit is to reduce your workload, and therefore you must be able to control it effectively to get the best results.
You should adjust the components and the central unit, while the functions must be understandable, almost at a glance. You should know what each part does rather than pondering over how to get it right.
There is no point in having a plethora of functions if the users find it challenging to use. Rather any good model must keep the basics right and then add the necessary features to deliver a better performance.
Cutting Ability
Finally, it must have sufficient energy to make sure that you get through your work quickly. Bending and removing metal bits is tedious, so you cannot afford to go about it at a leisurely pace.
You have a lot of work to do, and your unit must be up to speed to ensure you get a cracking performance. More power doesn't always guarantee a better understanding, and you must have the ability to control the intensity you need on various tasks. As a result, your tool will be versatile, enabling you to handle small-scale and large-scale projects.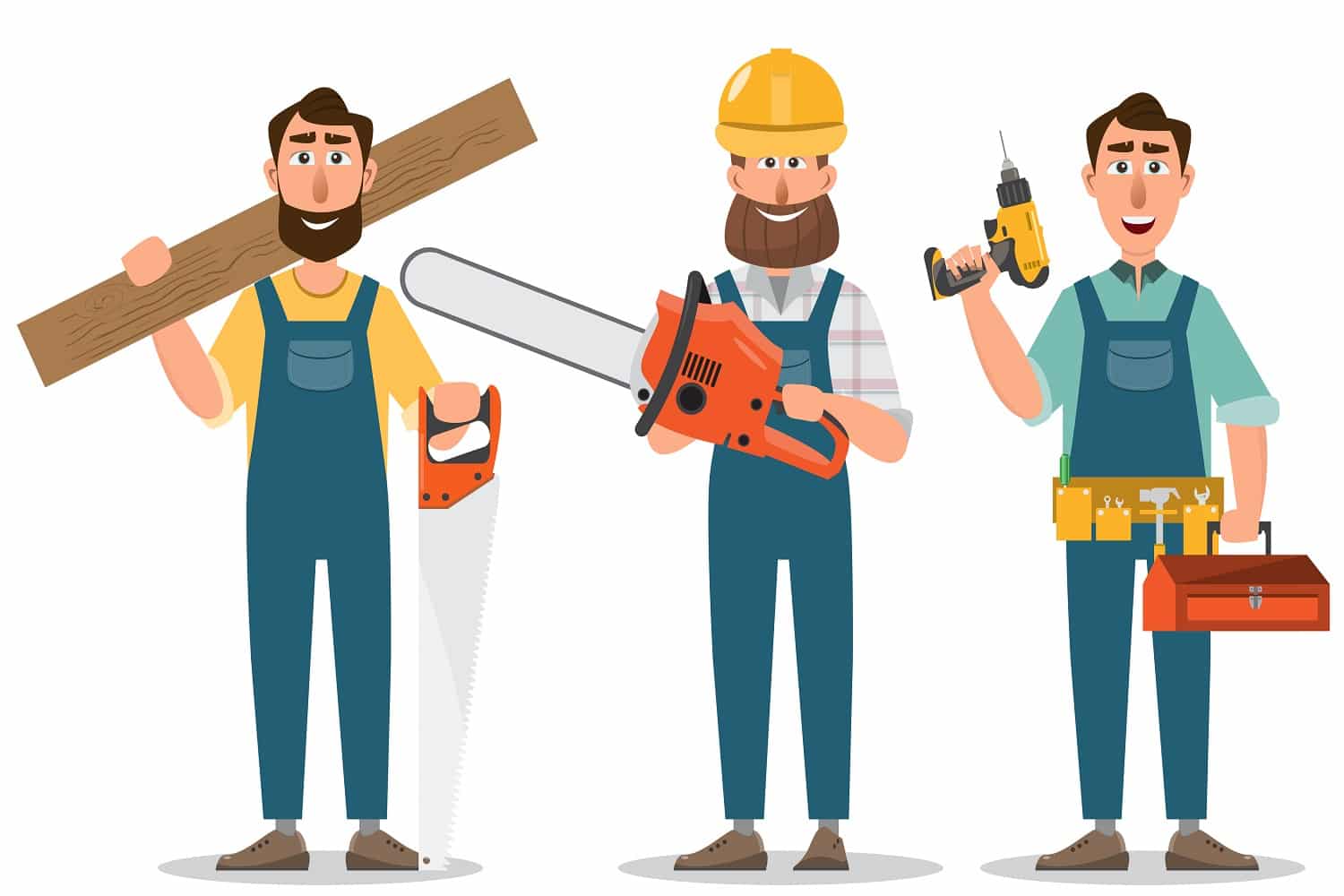 Verdict
We have reached the end of our guide, and hopefully, you've got a better idea regarding bow saws.
All of our recommendations are highly versatile units that ensure you can effectively handle an array of tasks. The right unit will reduce your stress in the workplace and provide several benefits. Before signing off, we've decided to narrow down the best products in different categories to help you make an informed decision.
You can opt for the BAHCO 10-24-23 Bow Saw for the best overall performance, while the Fiskars Bow Sawis incredibly user-friendly due to its many innovations. Apart from that, BAHCO 332-21-51 Bow Saw is powerful but reliable, thereby making it a valuable acquisition.
Before we take your leave, we leave you with one final tip. It's crucial to have a clear idea of the type of features you need rather than looking at what everyone else is buying.
That's all for now, Ciao!
Related Articles
11 Best Budget Bandsaw Reviews
9 Best Hybrid Table Saws Under $1000
13 Best Corded & Cordless Reciprocating Saws for the Money
Different Types of Saws & How to Use Them
13 Best Bench Grinders of Saws
11 Best Sliding Compound Miter Saws
13 Best Portable Table Saws for Fine Woodworking
Simply the Best Stained Glass Ring Saws
11 Best Table Saw [Reviewed & Buyer's Guide]
7 Best Cabinet Table Saws [Reviewed & Buyer's Guide]
9 Best Band Saw [Reviews & Buyer's Guide]
7 Best 12-inch Miter Saw Reviews [Buyer's Guide]
13 Best Contractor Table Saws [Reviews & Buyer's Guide]
Best 20″ Chainsaw [Reviewed & Buyer's Guide]
11 Best Chainsaw for Milling Lumber | Buyer's Guide
5 Best Stihl Chainsaws [Reviewed & Buyer's Guide]
11 Best Table Saw Fences [Reviewed & Buyer's Guide]
DeWalt DW735X Planer Review [Should You?]
Bosch 4100-10 Jobsite Table Saw [Reviewed]
Hack Saw Vs Bow Saw [All You Need to Know] [Explained]
9 Best Compact Circular Saws Of 2022 [Reviewed & Buyer's Guide]
How To Sharpen A Bow Saw And Bow Saw Maintenance
11 Best Dowel Jigs [Most Accurate & Durable]
6 Sabre Saw Vs. Jigsaw [All You Need to Know]
Radial Arm Saw vs Miter Saw [Differences & Winner]