Do you work on a farm or a ranch? If so, you will know how muddy or snowy the surroundings can get.
It can take hours to clean the mud or snow off your floors, and that is extremely exhausting. But we have a brilliant solution to all of those woes.
A boot scraper will be the perfect choice to keep mud and gunk out of the house. It has been around for ages, but today it is way more advanced and can clean your boots without leaving any scratches.
But selecting one from among an umpteen number of options can be quite challenging. To help with the decision-making, we have curated a list of the 13 best boot scrapers available today. Also, we have a buyer's guide that will help you choose the one that fits your needs.
So, without further ado, let's dig in!
Top Boot Scrapers 
IMAGE
PRODUCT
DETAILS

Our Top Pick

Our Top Pick

Carlisle 4042414 Commercial Boot 'N Shoe Brush Scraper

Angled brushes
Chrome-plated steel tube frame
Durable polypropylene bristles

VIEW LATEST PRICE →

Rubber-Cal "Herringbone" Coir Boot Scraper Brush

Tough coir scraping bristles
Weather-resistant
Wire frame

VIEW LATEST PRICE →

Rhino Bilt Folding Boot Scraper

Durable powder-coated metal
Weatherproof body
Premium heavy gauge steel base

VIEW LATEST PRICE →

Scrusher - Original Scrusher Boot and Shoe Cleaner

Soft side bristles
Durable maple wood
Very portable

VIEW LATEST PRICE →

Jobsite The Original Boot Scrubber

14 inch wide
All-in-one cleaner
High-density composite molded plastic sides

VIEW LATEST PRICE →

Mr. Boot Cleaner Scraper

Treated maple finish
Made with metal and premium bristles

VIEW LATEST PRICE →

Rhino Bilt Boot Scraper, Deluxe Boot Scraper

Comes with anchors and spikes
Durable weatherproof hardwood
Triple brush base

VIEW LATEST PRICE →

Kole Imports Shoe Boot Cleaning Brush

Includes anchors
Sturdy wooden frame
Firm plastic bristles

VIEW LATEST PRICE →

Superio Boot And Shoe Scrubber

Attractive wood design
Natural brush bristles
Scratch proof

VIEW LATEST PRICE →

Jobsite Boot Scrubber Flat Mat Scraper Brush

Freestanding and portable
High-density molded plastic
Low-profile brushes

VIEW LATEST PRICE →

UMIEN Boot Scraper Brush Outdoor

Heavy gauge metal frame
Folding side flaps
Built-in traction

VIEW LATEST PRICE →

Cadillac Boot Scrubber Cleaner Shoe Brush

All-in-one scrubber scraper and cleaner
Easily mountable
Strong bristles

VIEW LATEST PRICE →

Ninamar Natural Coir Boot Scraper Door Mat

Sturdy steel frame
Resistant to extreme weather conditions
100% satisfaction guarantee

VIEW LATEST PRICE →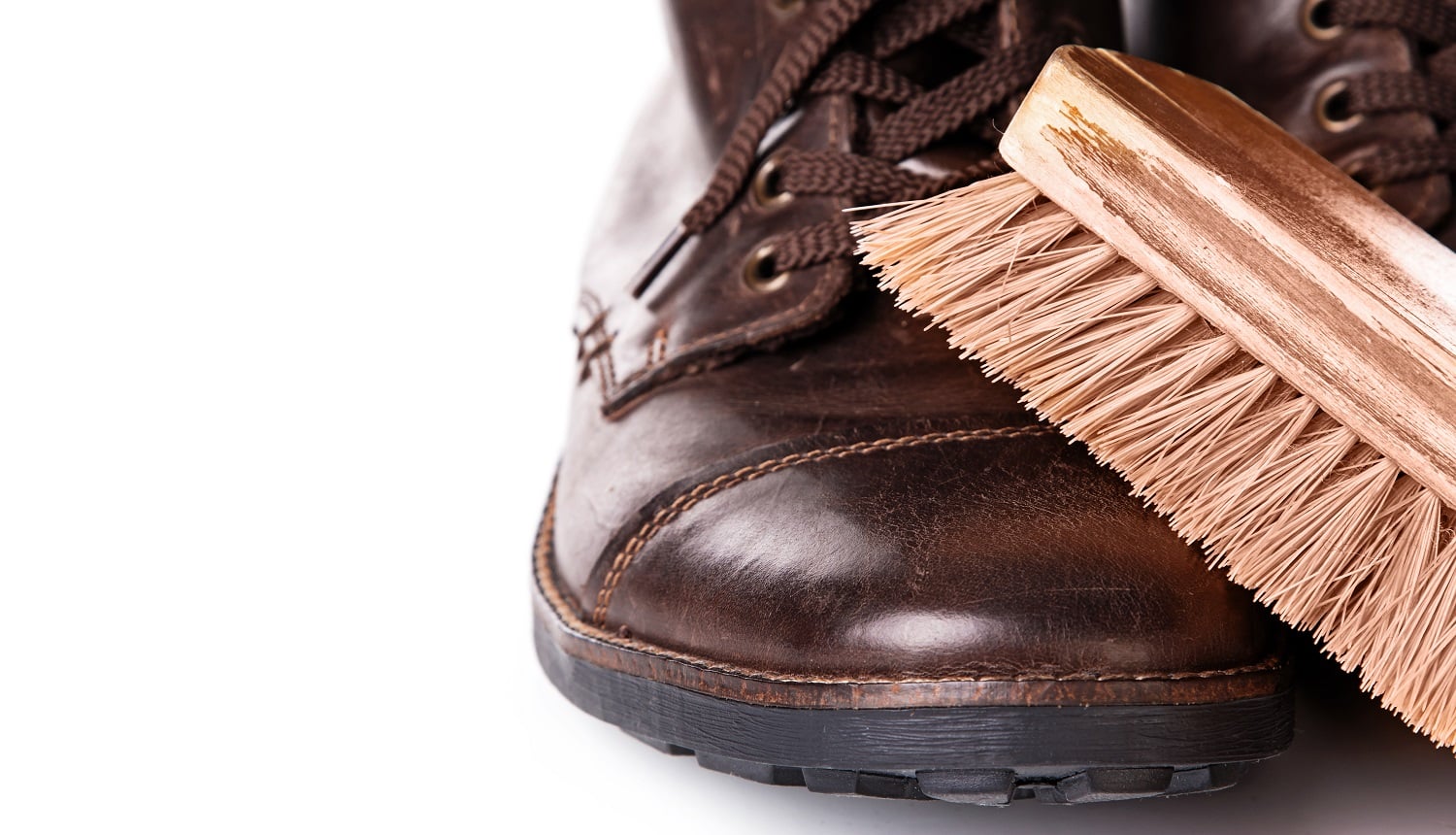 The product which tops this list with its brilliant cleaning features is the Carlisle 4042414 Commercial Boot 'N Shoe Brush Scraper. Paired with specially designed brushes and a sturdy frame, this will make sure you leave the dirt behind every time you enter the house.
Sale
Why Did We Like It?
To begin with, this product consists of 2 brushes with blue polypropylene bristles. These can tackle all kinds of dirt, including snow, manure, and grass. We placed one outside our doors as well as the barn door, and that has saved us from a lot of cleaning.
The brushes are attached to a chrome-plated steel frame. This frame is very sturdy and will hold the brushes steadily while being able to take a lot of weight. It is also resistant to corrosion and daily wear and tear. And if it does get dirty, all you need to do is wipe it clean.
Additionally, to prevent moisture from affecting the steel, there are plastic blocks on both sides. This prevents water from damaging it and makes sure that the body is not affected. We found that it can easily survive rain and snow if you leave it outside.
What Could've Been Better?
Although the scraper worked perfectly for us, we discovered that it might be slightly problematic for short people. If your height is less than 5 feet 5 inches, there's a high chance that the mud might splatter across the face as you try to remove it. We're trying to create a splash guard ourselves, and we would suggest you do it too.
Pros
Steel scrapers help remove bigger debris

Plastic block with bristles is non-absorbent

FDA compliant
Cons
Not suitable for very short individuals
Known for its subtle design and effectiveness, the Rubber-Cal "Herringbone" Coir Boot Scraper Brush is one of the favorites for many customers. It complements the entrance and keeps the house free from dust and debris, which the boots tend to bring in.
Sale
Why Did We Like It?
This is a product built to last. It uses tough and resistant coir to ensure every bit of mud and gunk is removed from the boots. It has a wire frame to keep the coir in place and deal with high foot traffic.
In most cases, this unit will be placed outdoors just before the entrance. So, it will be facing different weather conditions. But do not worry at all! It shows very high resistance to UV rays and moisture. Adding to it, the material would not let molds form on the surface even when it gets damp.
Besides, the product comes with excellent scraping potential. With its highly effective angled pattern, it reaches the tough spots and grooves in the boots' sole and cleans thoroughly.
Furthermore, the scraper is made of natural materials, making it safe for the environment. It is sourced from coconuts to make the tough bristles.
What Could've Been Better?
Although the unit itself worked exceptionally well, we had to place it beside a wall for support. Whenever you stand on it, you have to do so with both feet, which may cause a loss of balance. Now that you know about this, make sure there is some form of support beside it.
Pros
Weighs only 2.3 pounds

Easy to clean

Known for its attractive design

Made from husks of coconut
Cons
Needs external support to maintain balance
Ranking 3rd on this list is the Rhino Bilt Folding Boot Scraper, which is well known for its sturdy body. This is one of the best quality scrapers available today and is also quite affordable. We loved the scrubber scraper and cleaner combination that it offered.
Why Did We Like It?
First of all, this unit is 100% resistant to nearly all weather conditions. We have been leaving it outside, and it has been through some heavy rain, but there have been no signs of rust on the body. It can truly stand against extreme weather conditions, thanks to the powder-coated steel used to make it.
Besides, the body consists of a steel frame along with firm wood, which adds to the sturdiness. It also has screws that let you fix it to any kind of surface. The mounting process is pretty simple, and you would not need professional help for it.
Also, the brushes which come with it are made of plastic fiber. These do not come off even after applying pressure while cleaning because the material is very strong.
Additionally, there is a folding plate on both sides of the product. These make it easy for you to store when not in use, as the size gets reduced on folding.
What Could've Been Better?
We found one major drawback here. People with bigger foot sizes will not be able to use this scraper as it is made for small to medium-sized feet. Bigger boots are wide, while this provides a narrow area that will not fit them. So, make it a point to check the width of your boots before buying this scraper.
Pros
Combination of scrubber, scraper, and cleaner

Resists moisture and rust

4 pre-drilled holes for easier mounting

Corrugated composite bristle tips

Easy to install
Are you worried about the surface of the boots being scratched by rough bristles? Fret no more as the Scrusher – Original Scrusher Boot and Shoe Cleaner has a solution to this. It has soft bristles on each side, which will clean the top of the shoes with great care without leaving any marks.
Why Did We Like It?
We will begin with the unique design that this product boasts of. It has sturdy maple wood on both sides to which the bristles are attached. This will not only clean your shoes thoroughly but will also make sure that the brushes stay in place for years to come.
Furthermore, from mud and grass strands to snow and dirt, this scraper works well with all materials. To make the cleaning process efficient, there are strong and firm bristles below, which brushes the sole properly.
Also, if you work in the barn very often, you would be using the unit almost every day. With greater usage, the brushes might lose their scrubbing power. But they can be easily replaced, and you will not need to buy another.
To top it all, this product is made to last and has a 5-year warranty. We have been using it for a year now, and there are no visible signs of damage from rough usage.
What Could've Been Better?
Although we found no signs of wear and tear, the product is not very resistant to rust. It is described to be weather resistant, but we found that this is not the case. If you keep it in the snow, you will find rusted patches. To escape this, we would suggest that you coat it with Rustoleum for protection.
Pros
Sturdy wood to hold bristles in place

Brushes can be replaced when needed

Provides a clean sweep

Comes with a 5-year warranty
If you are looking for a versatile product that will take care of every kind of dirt with ease, the JobSite Original Boot Scrubber is a remarkable choice. It cleans sawdust, snow, mud as well as grass and manure to provide you with clean boots every time.
Why Did We Like It?
This product is truly built to last. A common problem that occurs with most of its peers is that they are prone to rust or rot. Now, there is a big chance that it will be exposed to extreme hot and cold temperatures, so the company has made the sides with sturdy plastic.
Wood is generally used here, but it rots after a few years. On the other hand, plastic will never rot, and the high-density composite molded sides provide better stability and ease of usage.
Apart from this, the brushes are made to handle the toughest of materials. They are made to be long-lasting and strong, and you do not need to worry about them coming off.
Adding to this are the two side guards. These help in catching dirt and gunk every time you scrub the soles. It even prevents mud from flying around to a large extent.
What Could've Been Better?
The frame is not as sturdy as we would have wanted it to be. It may not be able to hold up against too much pressure. This is something that disappointed us considering how efficiently the rest of it works.
Pros
4 screws for easy mounting

Can be used in all weather conditions

Long-lasting, strong bristle brushes

Non-rotting, non-cracking material
Cons
The frame is not that sturdy
If you are looking for a scraper to take care of industrial level boot cleaning, we have an incredible option for you. The Mr. Boot Cleaner Scraper brush will make sure you have spotless boots after working in mud and gunk. It can easily be mounted on all kinds of floors, including hardwood.
Why Did We Like It?
First of all, this boot brush has a perfect set of brush heads, making it convenient to reach the toughest parts of the sole with ease. To get mud and snow out from deep grooves is a difficult task indeed. But it shows remarkable capabilities when it comes to cleaning without scratching the surface of the boots.
To achieve this, the unit has a metal body with premium bristles. The metal makes sure that its frame is firm while the tough bristles take out gunk. It also has reinforced sides with softer brushes that clean the sides of the boots efficiently.
Besides this, the boot scraper weighs less at 2.55 pounds and will not be a hindrance while transporting it. With a host of amazing features and an affordable price tag, this is a great choice to make.
What Could've Been Better?
Although we appreciated the compact size of this scraper, we wish it was a little broader. It will work well with smaller foot sizes, but with broad boots, this can be a problem. So, make sure that you keep this into consideration before purchasing one.
Pros
Can be mounted on all kinds of floors

Weighs only 2.55 pounds

Mounting hardware included

Can be kept indoors as well as outdoors
Do you own a commercial barn and want to keep your house free from mud and gunk every time someone walks in from the yard? The Rhino Bilt Boot Scraper, Deluxe Boot Scraper, will come to your rescue. With a solid design and a wide area to place your foot, this is a brilliant product to own and work with.
Why Did We Like It?
Our house has never looked cleaner before, thanks to this remarkable product. It fits well outdoors and can be placed just at the entrance. You can mount it with the help of pre-drilled holes and screws provided with the pack. Once it is in place, your main job is done.
Though there are wooden panels on both sides which have the bristles attached to it, it is still weather resistant. The wood is very sturdy and will hold against extreme weather conditions. The body is also powder-coated to prevent rusting and to enable water droplets to fall off.
We also admired the versatility that it offered. Place it anywhere from farms and ranches to beach homes and hunting camps. It is lightweight and easily portable while dealing with dirt and dust efficiently.
Along with this, the 5 brush system makes sure every inch of particles is removed from the bottom and sides.
What Could've Been Better?
We felt that the side brushes are too wide apart for people with smaller feet sizes. If you have kids, it may not be able to clean their boots at one go. But the good part is you can adjust the base and sides according to your advantage. So, we would not hold this as a drawback in this case.
Pros
Extra wide for all shoe sizes

Versatile and fit for any location

Powder-coated to prevent rusting

All-in-one scrubber, scraper, and cleaner
Cons
Side brushes are too wide apart
Bid messy houses goodbye with the Kole Imports Shoe Boot Cleaning Brush. Place this anywhere from your backdoor, barns, and construction sites or even outside beach homes, and you would not have to spend the better part of the day cleaning anymore! With a durable body to boast of, this brush will make your life so much easier.
Why Did We Like It?
This is one of those basic brushes which will do the job at hand perfectly well. It has 4 brushes, which cleans the soles of shoes as well as the sides. The bristles are strong and can get to the inner edges of grooves on your sole.
Additionally, the wooden frame is made to deal with all kinds of weather and will stand firm through it. Bad weather is a problem in many cities, and you cannot be completely prepared for it. With this unit outside your doors, the house will not see any marks of wet mud and snow.
Also, after a night of heavy snowing or once the product is full of dirt, just wash it with water! That will do the trick, and we have not yet used any kind of soaps for it.
What Could've Been Better?
Although the product worked well, we had to get additional screws to mount it. The package did not come with screws, and we were not aware of that earlier. So, it took us a while before we finally managed to get them and mount it. Once it was done, we faced no more issues.
Pros
For both indoor and outdoor use

Can clean golf and athletic shoes too

Durable and robust construction

Lightweight and portable
Next up is an attractive product that will add to the aesthetics of the entryway. The Superio Boot And Shoe Scrubber is known to do its work exceptionally well while making sure that the entryway looks nice! It is a perfect cleaning equipment that will do its job leaving you with a dirt-free home.
Why Did We Like It?
Leave the mud and gunk outside your house with this brilliant product. Made with natural elements, this product features an attractive wood design with natural bristles that are efficient in removing every bit of sand and snow from your boots.
And that's not all, it is super easy to wash and clean, and you would only need water to do so. We usually clean it and then leave it outside to dry. It dries quickly, and you can use it soon after.
Adding to the convenience, since the scraper brush is so light, you can carry it anywhere with you. We had placed it in the car and would use it before entering the vehicle after camping or hiking. This ensured that the car stayed clean, and we did not have to spend long hours on it.
Also, we have to mention how broad it is, allowing every boot to fit in and scrape the dirt away easily.
What Could've Been Better?
Although the brushes worked very well, we were disappointed to see that some of the bristles started coming off after a year of usage. We are still able to use it but are unsure about how long it will survive. It would be great if we could get replacement brushes.
Pros
Deep cleanses snow, mud, and dirt

Can withstand all weather conditions

Known for versatile usage

Made with durable premium quality wood
Cons
Brushes break off in time
With a flat design and very sturdy construction, the Jobsite Boot Scrubber Flat Mat Scraper Brush is one of the most convenient options to use today. It does not need to be mounted, and you can easily stand on it without losing your balance.
Why Did We Like It?
Be it in front of your doors or inside the car; this freestanding product will help keep your home and vehicles free from dirt and sand always. With a high-density molded plastic body, it stands firmly and can take weight up to 250 lbs without breaking down or bending.
To make sure that you can stand comfortably, the product comes with three non-slip rubber grips. This will help maintain balance while on any kind of surface. We were initially very worried about slipping and falling since it is not mounted, but we ended up completely trusting this one.
Additionally, this unit comes with low-profile brushes. Thes brushes are the right height for cleaning sides and edges. They are also designed not to scratch the surface of the boots. There are roller bristles also, which enhance the process of cleaning.
Overall this impressed a lot, and for the affordable price that it came for, we could not complain at all.
What Could've Been Better?
The only drawback was that this product took time to get the dirt out. It does work well, but it took us almost 10 minutes to clean both our boots. You might not have that much time in your hands always, and hence this could be slightly disappointing. But for the price it comes in, this is not a dealbreaker.
Pros
Roller bristles for effortless cleaning

Sturdy construction

Three non-slip rubber grips to maintain stability

Does not scratch shoes
Next up is a product that will effortlessly scrape, scrub, and clean to give you absolutely clean boots. Featuring 3 benefits together, we had strong bristle brushes scrubbing the dirt while an edge scraper helped clean the mud from both sides. Many homeowners choose this simply for the number of benefits offered.
Why Did We Like It?
A scraper needs to be sturdy enough to take the weight of whoever is standing on it! With a heavy gauge metal frame, we were sure that this one would not break under pressure.
Accompanying the frame are strong bristle brushes with firm tips to clean all kinds of boots and sneakers. We loved the versatility that is offered in this case. From wellingtons to cowboy and hunter boots, this will take care of it all.
Not only this, but we also found it very easy to store the product. All you need to do is fold the flaps, and it becomes compact enough to fit in anywhere.
To add to the product, we got a free shoe brush, which can be used to further clean off any remaining particles of dust and snow from the boots. We would say it works remarkably well, and the brand has taken every measure to ensure proper cleaning.
What Could've Been Better?
The product works exceptionally well after you manage to assemble it well. When it arrived, the side wings were bolted in the opposite direction of its brushes. We tried to unbolt and turn them over and then attach them again. But they are fixed tightly, and it took us a lot of effort to make a change.
Pros
No mounting required

Folding design adds to the ease of storage

Extra shoe cleaner brush

Works as a scraper, scrubber, and cleaner
Next up is a unique product that is specially designed to meet your cleaning needs. The Cadillac Boot Scrubber Cleaner Shoe Brush combines convenience and reliability and is bound to satisfy you completely. We were very happy with how clean the house was after we brought this home.
Why Did We Like It?
To begin with, the unit is made of high-quality materials that are not prone to damage in extreme weather conditions. We live in an area with a lot of snowfall, and you can imagine the amount of cleaning we had to do every time someone stepped in from outside. But with this just outside our entryway, we can finally breathe a sigh of relief.
Another feature that needs to be mentioned is the scrubber and its exceptional capacity of removing dirt even from within the stitching. This is often ignored, but dirt and sand get trapped in between threads too. The brush attempts to remove all of it, improving the longevity of your boots.
Besides, this product is designed to be portable and is made with lightweight materials. You can either mount it or use it without installing. It will still be stable and will be able to take your weight without getting imbalanced.
What Could've Been Better?
The only part that needs improvement would be its wooden sides that hold the bristles. These are rough and unfinished and stick out a little. It will not cause damage, but be careful about letting the sides of your boots touch this. It may lead to scratches.
Pros
Cleans all kinds of footwear

Can be used indoors and outdoors

Weather-resistant and rustproof
Cons
Wood sticks out and is rough
Occupying the 13th place is a product we can rely on because of its effective performance. The Ninamar Natural Coir Boot Scraper Door Mat consists of strong fiber, which will deal with the most difficult of dirt with ease. It is also known for its modern design, which will add to the decor of the place.
Why Did We Like It?
If you live with life stock and a barn, you will know how muddy it can get. Also, the black clay on the ground can turn into solid gunk and stick to soles. But this product will make sure that every inch is removed, thanks to the strong coir of this mat.
The coir is made from sustainable, environmentally-friendly coconut fiber, which is very resistant and will not break off. It is also resistant to moisture and dries very quickly.
To add to this, the unit is unaffected by all weather conditions, and you can expect it to survive throughout the year without any issues. The body is supported by a steel frame, which is rustproof. So, you can easily keep it outdoors.
Besides, the mat is also very light and can be kept in cars too. There is no need to mount it, and so, it is always portable.
What Could've Been Better?
This product worked excellently for us till it lasted. The life span is slightly limited, and our one started falling apart after a year and a half. But we would say it served its purpose well and is totally worth the money that would be paying for it.
Pros
Attractive and modern design

Made from environmentally-friendly natural coconut fiber

Easy to clean

Weighs only 2 pounds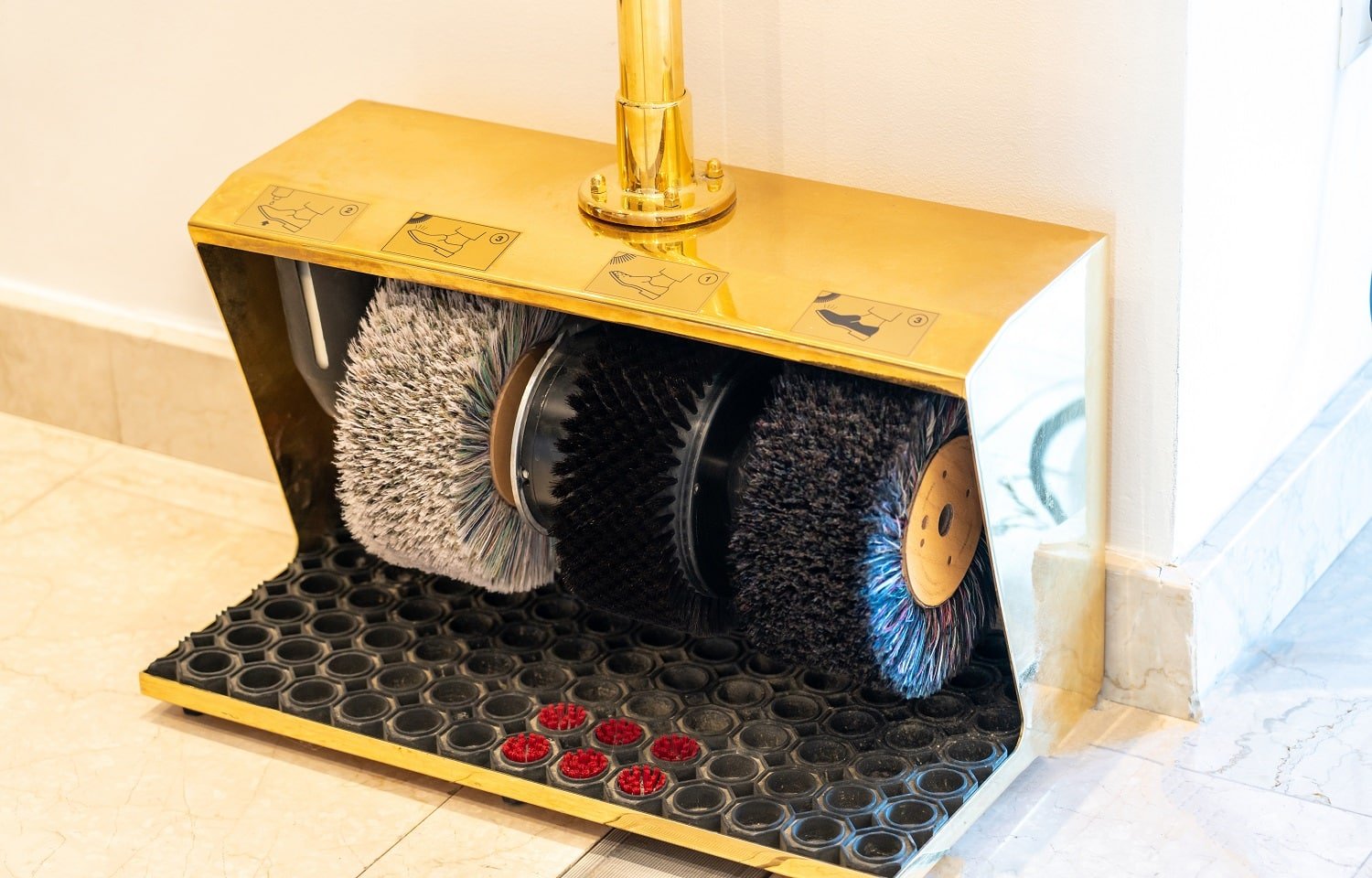 Boot Scraper Buyer's Guide
Picking the boot scraper that fits perfectly depends on your cleaning needs. Now that you have gone through the 13 top products, you will know that each one is unique in its own way. Some work well with wet mud or snow while others work better with dry sand.
You must understand the type of dirt you are dealing with and the weather conditions before purchasing. Make a note of the following points that you need to consider.
Type of scrapers
Two types of boot scrapers are popular today. One is the doormat, and another is a scrub brush. Doormats are flat and can be placed both inside as well as outside the house. They come with different properties.
Some are good absorbents and help in cleaning wet mud and gunk while others are hard and grainy. These would work well with dry dirt.
But a doormat would not clean the sides of your boots, which are equally dirty most of the time. For these, you have the scrub brushes. Scrub brushes clean the bottom and sides of boots with great efficiency and will leave them in perfect condition to be taken inside the house.
Material Used
The main materials that are used in the making are coir, rubber, and metal. A rubber surface is floor-friendly but will not work well with cleaning out grooves. They do not make any scratches but may not be able to clean perfectly too.
Coir, on the other hand, is one of the most popular materials with its superb capabilities. They are not prone to weather changes and are mold-proof and water-proof. They are also known to be very durable and thus are preferred.
When it comes to bristles, tough plastic bristles are the best as they would also be mildew resistant and can handle tough jobs with ease.
Weather Resistance
This is another vital factor as you would probably be leaving the unit outdoors. Make sure that it is weather resistant and not prone to rusting or decaying of wood. It is best if the metal parts are powder coated. This prevents corrosion as well as rust formation to a great extent.
 Also, in case of heavy snowfall, if you are planning to mount this outdoors, the product will be seeing a lot of snow. Hence, you must opt for one which will be able to tackle the weather.
Now, if you reside in a place with moderately hot weather or by the beach, go for a coir brush or doormat. This will clean dry wastes easily and prevent the house from having sand everywhere.
 Dimensions
You might be thinking a compact product is a better option to purchase as they will be lighter and take up less space while storing. But in this case, being too compact may mean that your boots will not fit in properly. The problem generally  occurs with people with boot sizes above size 11.
The boots are wider than the feet and need more space, which many boot scrapers do not have. They will provide you with a narrow space where you will not be able to clean big boots properly. So, check the dimensions and then compare it to your foot size.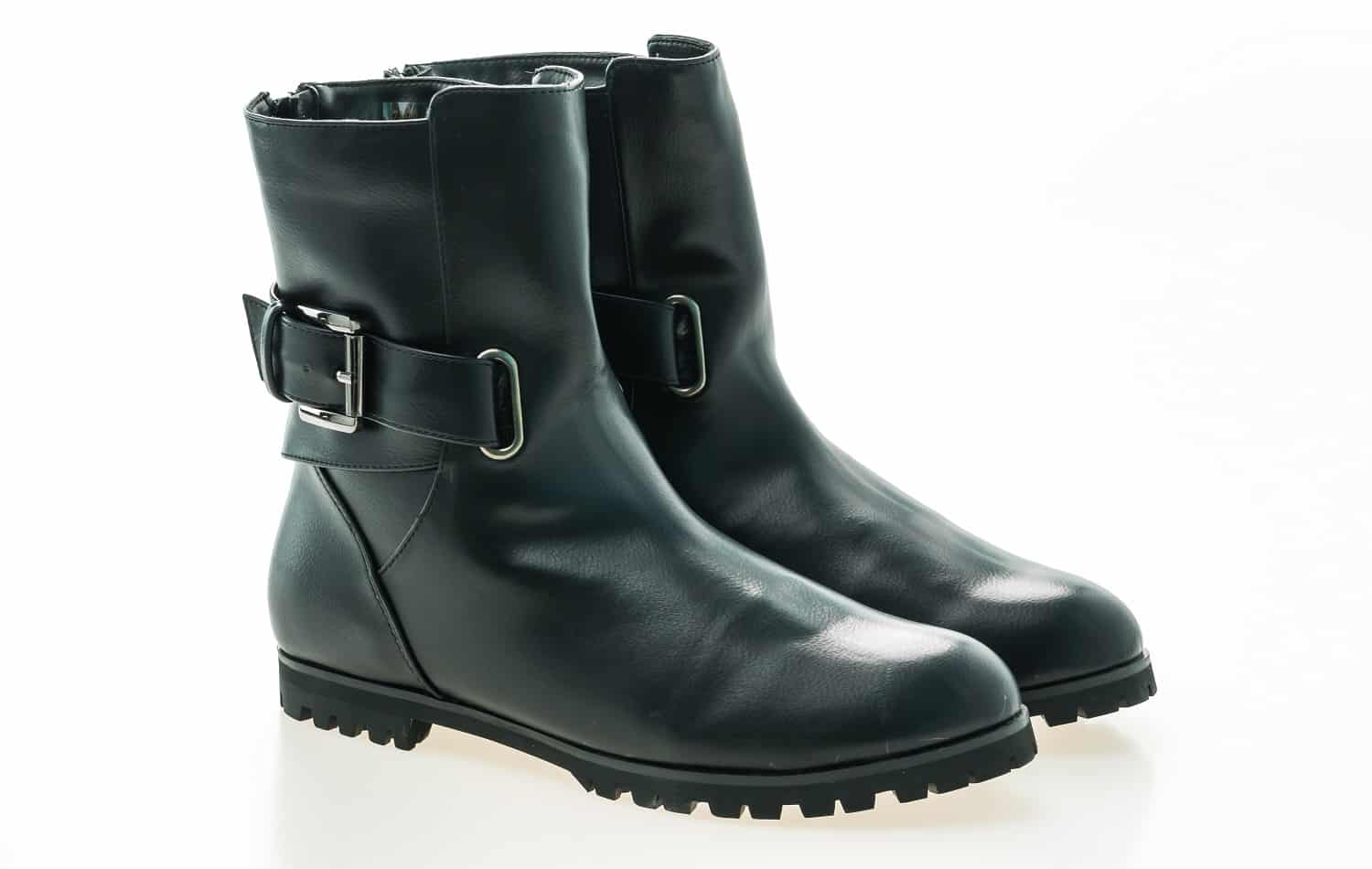 Verdict
We have reached the end of this detailed guide, and we sincerely hope that you found the boot scraper you were looking for. But in case you haven't, we will help you a bit more before signing off.
So, allow us to tell you about our favorites. The Carlisle 4042414 Commercial Boot 'N Shoe Brush Scraper impressed us the most with its brilliant capacity and effective performance.
If you want a natural product instead, theRubber-Cal "Herringbone" Coir Boot Scraper Brush will give you all the benefits while using coir made from coconut husk. It will survive all kinds of weather conditions and is super easy to clean.
Save time and effort while you add a boot scraper to your doorway. Go on and make a choice for yourself now.
Happy shopping!
Related Articles