If you are enthusiastic about cooking, and love hosting backyard parties, you will probably want to learn more about grilling and barbecuing. 
There is no one way to cook your meat. From grilling, brining, roasting to condiments and sauces that can be used, you have a large number of factors that determine how the food will turn . The sauce plays a very important role and can completely change the taste and texture of your food. 
Moving on, we live in a very connected world today where you can learn about the intricacies of cooking from all around the world. There are recipes, tips, and tricks that home grillers and professionals are willing to share online. You can also participate in debates and discussions held on many of the sites. 
To help you reach them, we have curated a list of the 46 best forums and websites that will tell you all about cooking with perfection. 
So, without further ado, let's get going! 
Top BBQ Forums, Websites & Broadcasts
After extensive research about the different forums and websites available, we have come up with this list. This will also introduce you to different cooks and chefs to whom you can ask questions and get your doubts cleared.
You can be talking to a chef from a Michelin-star restaurant on the other side of the world and getting tips from them on many of these sites. So, read on to know all about them. 
This is based out of NC barbecue county and is an excellent resource to learn about outdoor cooking. Cyndi Allison will guide you through every little detail about barbecuing and how to cook the right meat. From outdoor gear to the kind of temperatures needed, you can get a scoop of everything here. 
From the kind of gloves that you can use to the cuts of meat required, this forum will tell you everything. They even have a barbecue store where you will find the tools required to grill and smoke your meat. A host of recipes and a beginner's guide will help you master the process. 
If you are looking for barbecue recipes, this is the place to be in. They will provide you with free recipes and will help you simplify the entire process. Beginners can cook up a host of dishes and can learn about the different ways to grill right here. 
Are you passionate about cooking? David Somerville will help you indulge in your hobby and cover many topics that beginners face difficulties with. We have to mention that the sausage section is great, and you should definitely check it out. He also focuses on Weber gear and has written about it in detail. 
Next up, we have a blog that will introduce the different kinds of smokers and grillers. Written by Jack Thompson, this guide will help you choose the best grills and will tell you all about the new technologies that have come up. You can know about wireless meat thermometers and budget electric smokers too. 
This has a brilliant compilation of recipes from chefs all over the world. Yes, the site is old, and hence, you cannot sign up for the newsletter anymore. There might also be some broken links, but you should definitely check it out for that one hidden recipe that turns out to be a hit at the next party. 
This is a forum that has around 5000 members. You will be able to find various recipes using multiple ingredients. There is a special section dedicated to BBQ and smoking meat too. We found a lot of FAQs and tips that helped us out while cooking.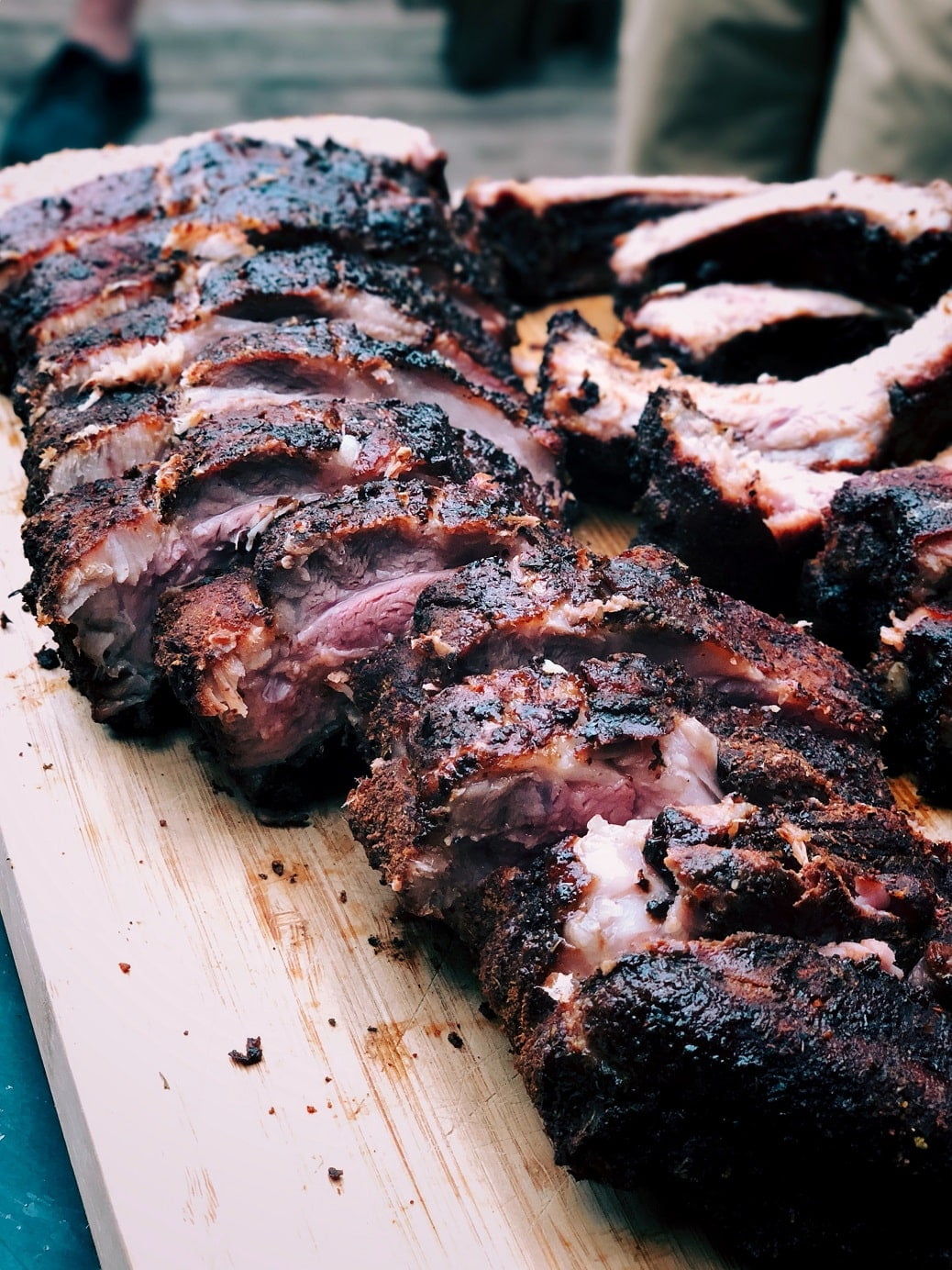 As the name suggests, this website has a lot of information about sauces. Do you like the sweet, tangy taste or a spicy one laden with garlic sauce? This guide will help you learn all about the various types of sauces and how to use them as rubs. 
Mark Jenner's website is dedicated solely to the various types of outdoor cooking, recipes, product guides, and techniques. He writes passionately about how to master the perfect BBQ. You can sign up for the newsletter to get information and daily updates about incredible barbecue dishes. 
If you love your grills and are willing to cook anything on it, Gary House will help you out. He is a food fanatic and loves to cook bread and pies on his grills. There are separate sections covering foil cooking, fire pits, Dutch ovens, and such. You will get illustrations, photos, and information regarding all of them. 
This website uploads videos starring Jack Waiboer, a BBQ cook and competitor from SC. He, along with his co-host Bill West, will take you through tricks, technique, toys, and secret ingredients which can make a huge difference to your recipe. They are even willing to answer questions, and you can email them with any doubts that you have regarding cooking. 
Robyn Lee has put together this website with the help of some more burger-lovers. She weaves tales about burgers and the ingredients that go into making one. If a burger is your soul food, this website is a must-visit. It will entice you with drool-worthy images and will also tell you about the process of making it. 
Have you ever seen grilling on a sailboat? Robyn Medlin Lindars will take you through her journey with cooking outdoors and on sailboats too. Her aim is to make BBQ fun for women, and she blogs about all her new recipes and creations. Enjoy her witty humor and fun recipes on her website.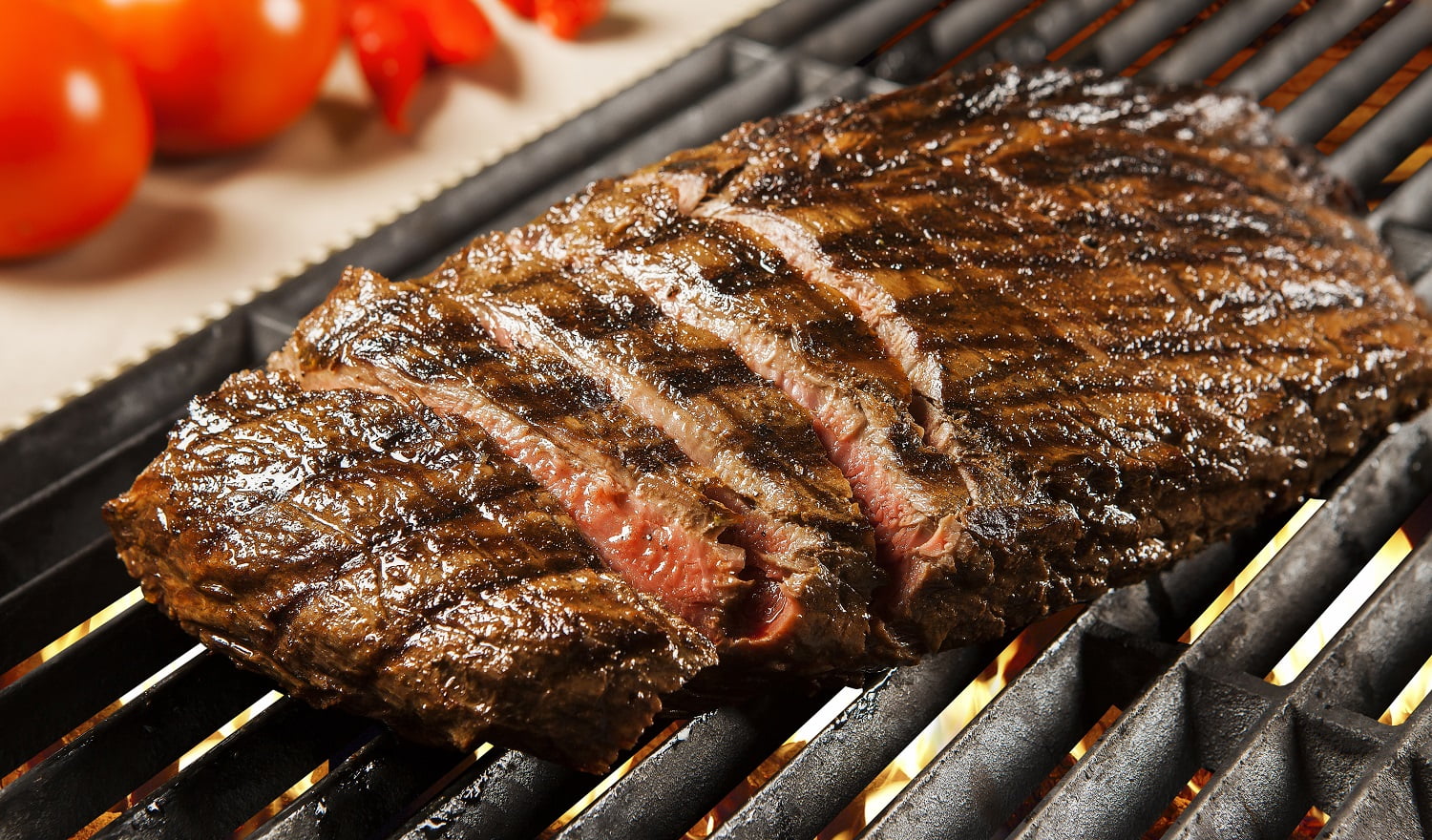 If you want a journey of the best food available in local markets, let Curt McAdams take you on a journey to the top places. He not only talks about grilling and BBQ but also shows local favorites and how to make them. 
Do you want to learn about controlling heat or learning to use different kinds of pellets? This message board will tell you all about it. From understanding how flavors change with the kind of wood you are using to the correct temperature of cooking pork, you can learn a number of things from here. 
If you are in search of the best turkey recipes, let Clint Cantwell take you through them on this website. You can learn about cooking turkey and making that perfect steak at home. No need to attend expensive courses when all of this information is available for free! 
Jeff Tracy hosts a radio channel here which is played on many stations. You will get to know about a variety of cuisines and might even get to talk to Meathead. 
This comes with a whole load of ingredients that you can purchase along with a cookbook with ideas. It is the home of FAB marinades and injections, and you will find all that is needed to make the best briskets and smoked meat. They have a forum too to discuss barbecue experiences in detail. 
Do not let the name fool you or stop you from visiting their website. You will find a storehouse of information regarding the use of charcoal and how it is created. The site will guide you with choosing the best charcoal, and als you can have any questions regarding this topic answered. 
You will find many tempting recipes on this blog, from fire-roasted spinach stuffed shells to roasted pork belly. Chris Grove from Knoxville will take you on an appetizing journey, and you can almost smell his recipes. Not only that, he also provides information about grills and smokers.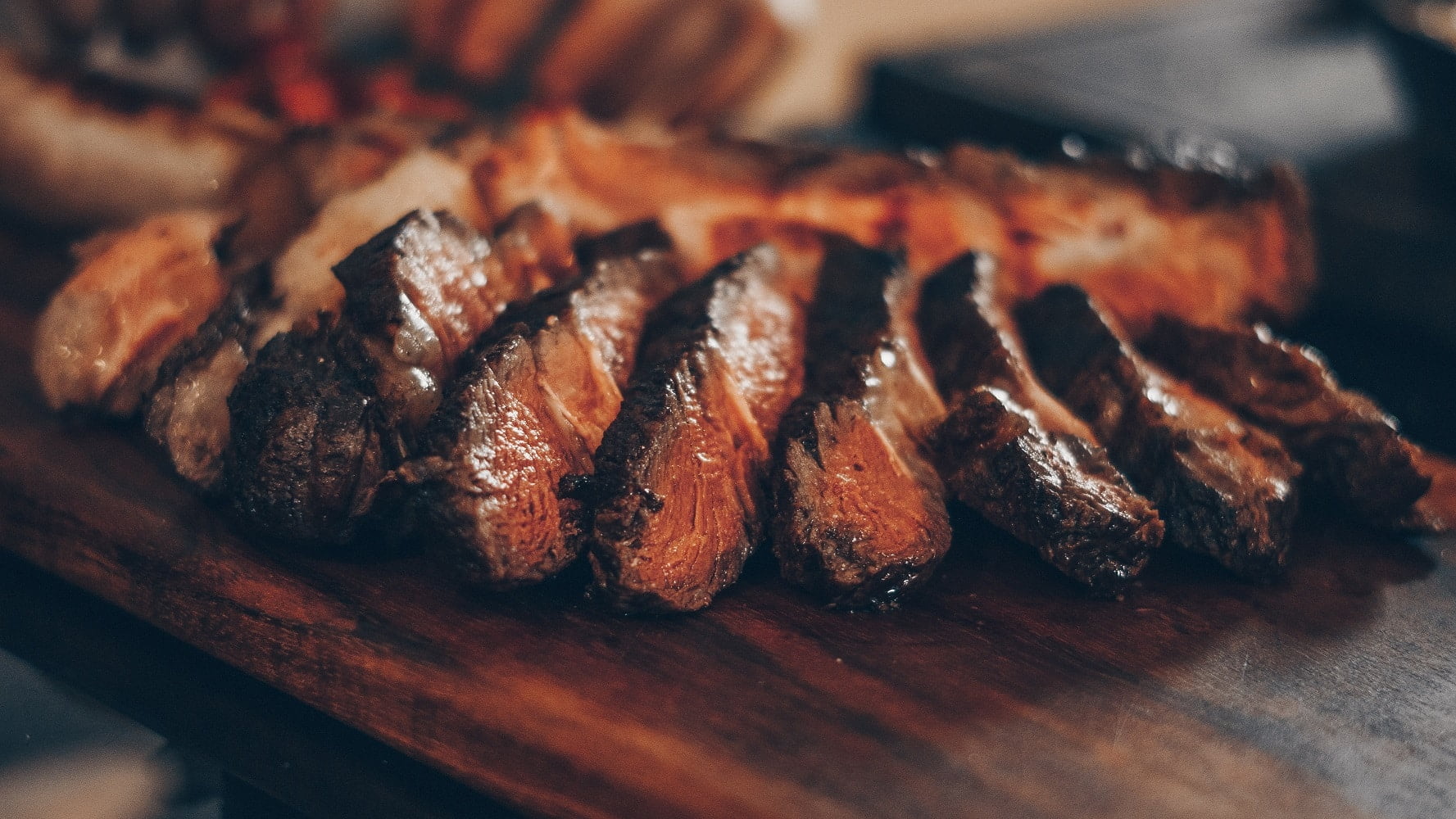 With around 110,000 members, this page talks about all kinds of information relating to BBQ. You can share your experiences as well as learn from others. If you have a different idea, bounce it off here, and you might get suggestions or tips too. 
Do you wish to try out some new recipes during thanksgiving? John Dawson will take you through a list of items that he has experimented with. From cranberry-orange sauce to brined turkey, you will find a number of interesting recipes. And the best part is, you will enjoy the humorous tone that he uses while writing. 
These guys are focused on a progressive future with chefs ready to challenge present constructs. You will find a number of meaningful discussions and debates along with chefs who will take you on food history discussions and talk about Southern cuisines. 
Up next is a hub of the best websites relating to BBQ. You will find 1000s of options ranging from recipes, tips to sauces on sale. There is a search engine that will allow you to search for specific preparations or tools too. This is every BBQ-lover's paradise! 
Scot Murphy is a hilarious guy who will get you hooked with smart and witty messages, and what's more? He is a brilliant chef too. His blog talks about everything from gardening and barbecues to politics and comics. If you are looking for an afternoon read, this blog is the one! 
Are you planning the perfect holiday spread? Let Chris Allingham take you through the best of items that make for the perfect holiday meal. Adults and kids will love the pies and smoked meat that he writes about. Also, he cooks in the Weber Smokey Mountain Cooker, aka the bullet, but there are tips for other cookers too. 
This is one of those old-fashioned stores that will help you get that perfect turkey for dinner. It is a world-famous store because of the owners and their expertise relating to barbecue. The dad, Dan Gill, is the writer, and you will definitely find new techniques and tips to learn from him. They also cook turkeys, and feel free to contact them if you are in the area.  
Is a barbecue night really complete without a great brew? Crafted with passion and created for community interaction, this site specializes in creating brews that will take your barbecue nights to a whole new level. 
Up your game with the best barbecue techniques, tools, and recipes. This website promises to share all kinds of dishes that can turn your thanksgiving into a night to remember. It will also tell you about some brilliant gifts that could be given to your close ones who are enthusiastic about cooking. 
This is a major hub for BBQ lovers and will share many tips regarding cooking. But the only issue is that you cannot view the site without becoming a member first. 
If you are looking for message boards that discuss the various issues and solutions when it comes to cooking, this is the page to be on. The boards talk about everything on a single platform, from information about how to cut meat to different tools that will make cooking easy. 
With local butchers losing their businesses and larger grocery chains taking over, you will no more witness the process of cutting meat. Now, if you want to do it yourself in the house, then this website can be of help. The moderator knows what he is talking about and will tell you about the different ways of cutting and processing meat at home. 
The first thing that catches the eye on opening this website is the logo. It is pretty interesting, and you got to visit the site just to see it. Plus, this site has all kinds of information from the kind of freezer that can be used to how to cook pulled pork! 
If you want a fun and friendly forum to indulge in, this is the place to be. You can participate  in  discussion or become part of a board to which you relate. It is a lively place where a section is dedicated to chefs and restaurant owners too. You can become a part of their mailing list and receive daily updates. 
After barbecuing, how do you capture the juices well? What goes well with meat? In this active board, which is hosted by Steven Raichlen, you will get information regarding such topics and more. He is a TV host and a cookbook author who knows his meat well, and you will love to hear what he has to say.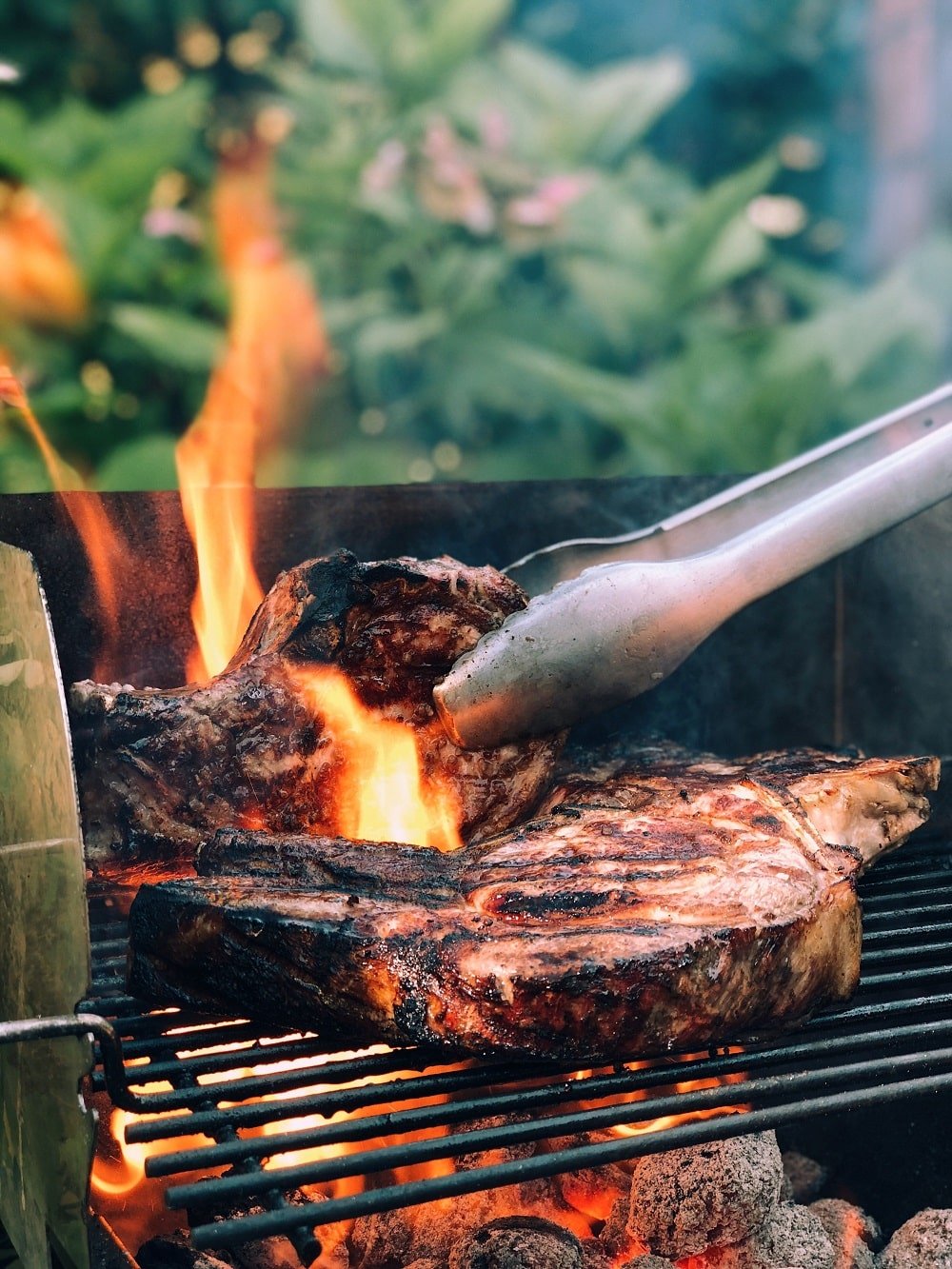 This is mainly made for The Big Green Egg smoker owners and deals with all of their problems and issues regarding cooking with it. But you will also find discussions about the different kinds of sauces and restaurants that cook the best-grilled food. 
This forum is for those who want to learn about the manufacturers of smokers and the process of creating these types of equipment. We found a lot of information regarding safety concerns and how to use a grill or smoker well. 
Up next is a site that is specifically designed for Kamado users. It discusses the challenges faced while cooking in public and how to address these concerns. 
This is a storehouse of resources, and we were very happy to chance upon it. There are recipes from users all over the world, and you can explore new flavors. You will find many pellet smoker owners, and their guest speaker, Candy Sue Weaver, provides excellent recipes. 
The Smoke ring is run by Garry Howard, who has a conglomeration of various websites that are linked to grilling and BBQ. Many experts and professionals regularly visit here to answer questions that they have or provide tips for others. 
If you have a thing for sausages and want to learn how to cook it in numerous ways, this site will help you out a lot. It specializes in cold smoking and cast iron cooking and will ensure that you cook your meat well. 
If you are on this site, you got to read what Bill Martin from Hawaii has to say. Known to be a cranky but a witty person, he specializes in smoking meat and is a professional when it comes to smokers. 
Up next is a group that has been active since 2005. This Yahoo page may not have a lot of members but packs up enough information to help you get started with grilling. You can follow the member's queries and read about the tips and solutions that others have mentioned. 
This is a very easy-to-use forum with a lot of topics to explore. You will get recipes related to brining, roasting, poaching along with making lasagnas and varieties of pasta. While they explore grilling and barbecue recipes, there are a whole lot of topics that they invest in. 
This is a show where the host manages to get secret recipes and tricks from people. You can interact and participate with him on the Outdoor Cooking Channel or listen to recorded shows on iTunes or Roku. 
This is a forum catering to the US audience and has some amazing recipes relating to cooking different kinds of meat. Not only that, you will find a section dedicated to veggies that will tell you about grilling vegetables. 
We were happy to see food safety laws being discussed along with BBQ experiences of different people. It is a very active forum, and you will find new posts every day. Run by Jeff Phillips of Tulsa, Oklahoma, you will want to be a part of this discussion if you are a BBQ enthusiast.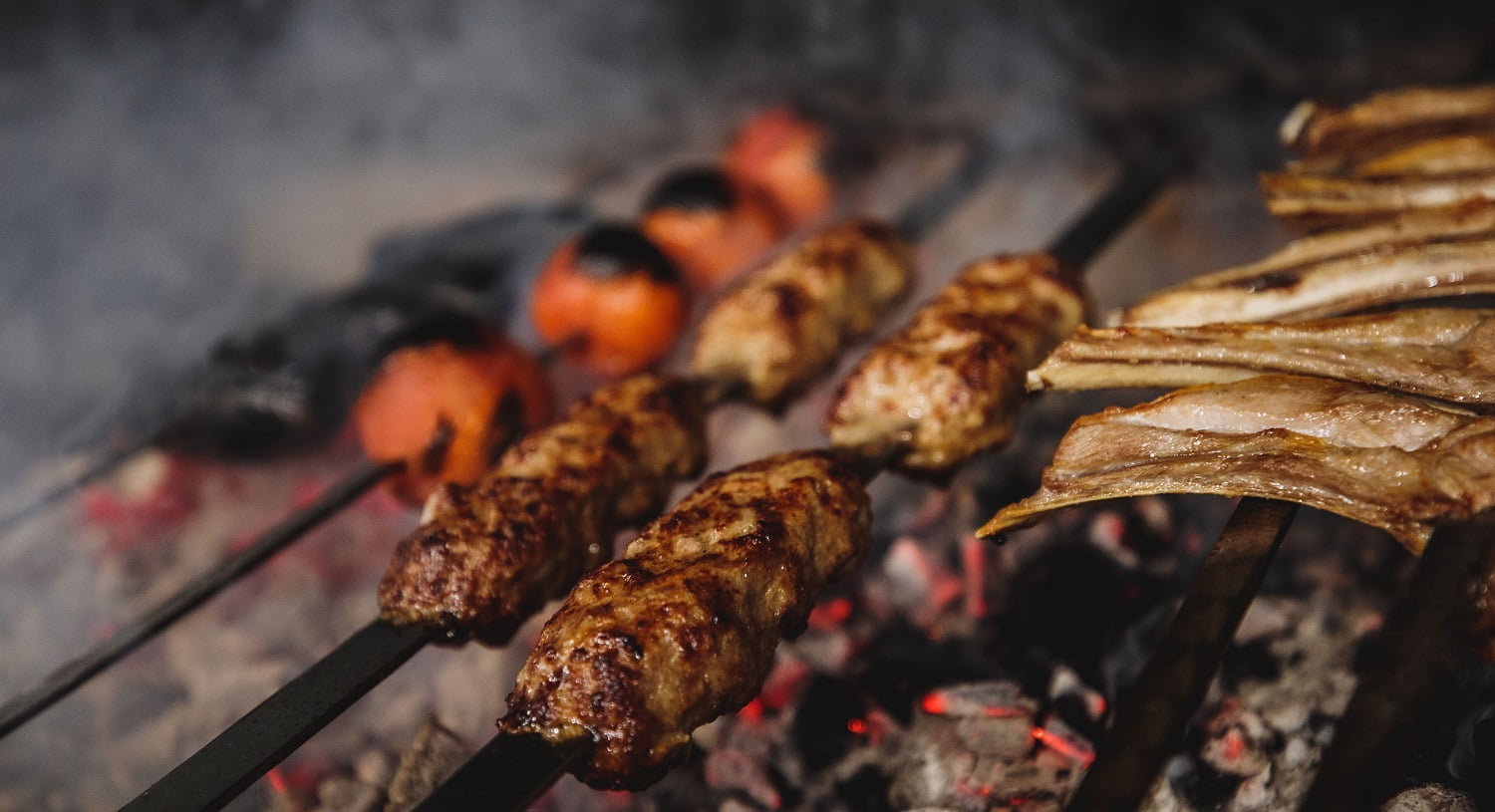 Final Words
We are finally nearing the end of the guide, and we understand that you might need a little break to take it all in. There are hundreds of ways to grill and smoke meat, and hence the extensive number of websites, broadcasts, and forums. 
Go through them to figure out the ones that suit your needs. You might find an ancient recipe on one of the forums that can elevate the next BBQ party that you are planning to host. And what's more, there are options for vegetarians, too, as many of the websites talk about grilling veggies and cheese. 
On that note, we will take our leave. Let us know about your favorite BBQ forums in the comment section below. 
Until next time!
Related Articles
How Much BBQ Do You Need To Cook for 30 + Guests?
28 BBQ Recipes for Fall & Winter Grilling
7 Best Electric Smokers | Reviewed & Buyer's Guide
7 Tips for Smoking Meat with an Electric Smoker
13 Best Grills For Apartment Balcony
5 Best Smokers for Turkey Right Now [Buyer's Guide]
7 Best Smoker For Making Jerky
11 Best Smokers for Summer Sausage
6 Best Charcoal for Kamado Joe
Masterbuilt 20078715 Smoker Reviewed