Do you want to transform your tabletop into an eye-catching piece of art that will last long?
Then you should try your hands at a clear epoxy resin that can make any tabletop easy to clean and less prone to damage. Some of these products are waterproof and UV-resistant, making your furniture more durable and rigid.
With small businesses booming all over Instagram, the demand for epoxy resins for making jewelry and other accessories has increased over the years. Plus, some of the products are compatible with a range of coloring agents that let your creations come to life!
Thus, we have compiled eleven top-notch bar top epoxy kits available on the market that cater to different preferences. From budget buys to high-end options, we've got you covered.
Let's take a look!
Best Bar Top Epoxy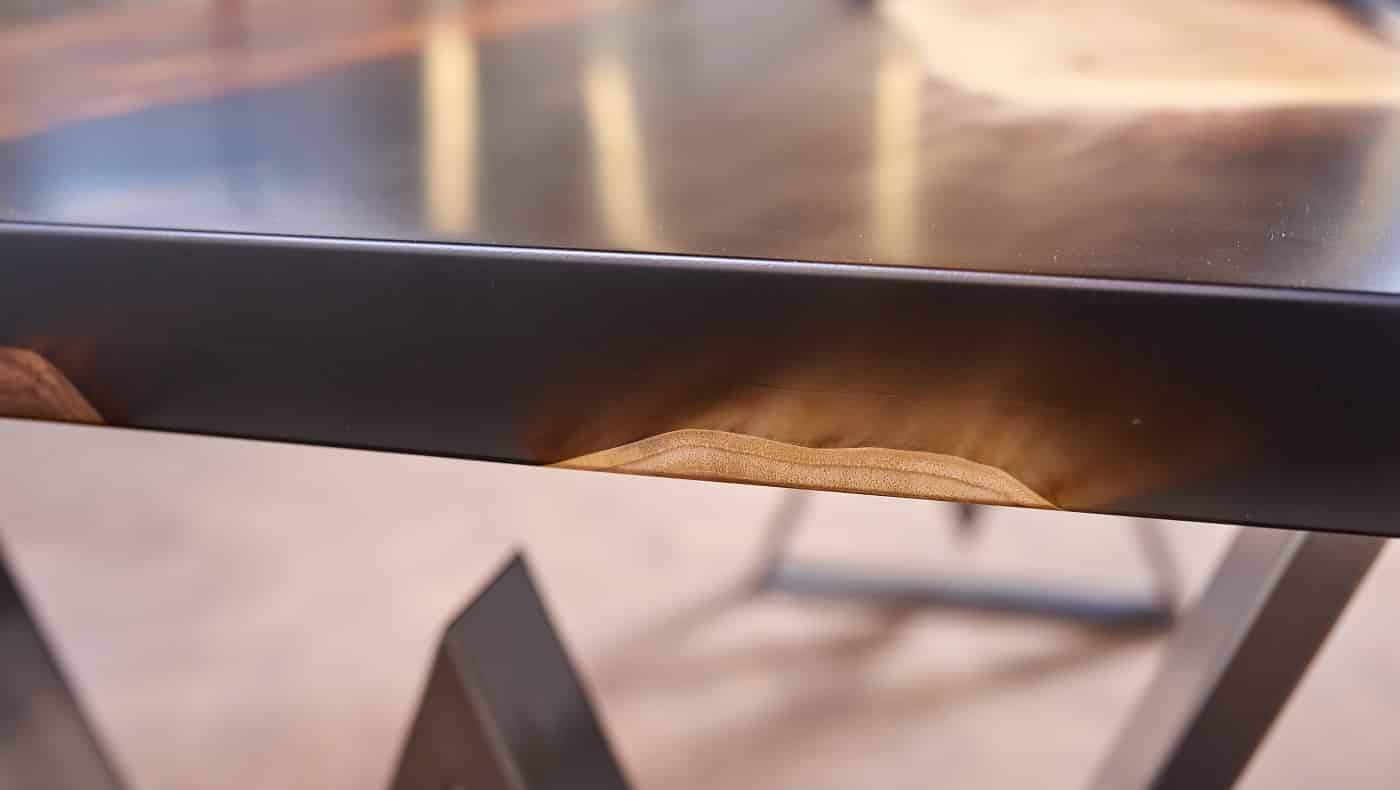 Who wouldn't want a crystal clear resin that cures evenly without any blemishes? This table top epoxy resin from Incredible Solutions stays true to its brand name with its self-leveling finish. No imperfections like bubbles, craters, and fish eyes. Plus, its easy application and adequate user manual make it a popular pick among DIY enthusiasts.
Why Did We Like It?
When we talk about epoxy resins, the first thing that comes to mind is the finish. This product provides a spotless, glossy, ultra-clear finish that makes it ideal for bar tops, table tops, coffee tables, and more. Plus, it's compatible with both wood and concrete, so you can rest assured of its versatility and functionality.
However, the best part about this epoxy is its self-leveling formula. This means that even if you're a beginner, you are sure to get a blemish-free finish. With minimal bubbles, craters, and fish eyes, you can use this epoxy on river tables too. 
Additionally, you can easily mix mica pigment powders for a colored epoxy solution. So, feel free to unleash your creativity and experiment with a range of colors!
Last but not least, this table top epoxy protects your furniture from yellowing caused by harmful UV rays. Incredible solutions, indeed!
What Could've Been Better?
There isn't much to complain about this versatile product. However, I'd recommend not keeping the epoxy under direct sunlight for long hours. You must take extra care if you use this epoxy on white or muted shades. 
Moreover, this epoxy is not suitable for oil-based products. You'll have to add a water-based clear coat before using it.
Pros
Easy to pour

Versatile application

No bubbles and other blemishes

Resists yellowing

Compatible with coloring agents
Cons
Not suitable for prolonged sun exposure

Cannot be used on an oil base
If you enjoy doing craft projects, this epoxy by Pro Marine Supplies is the one for you. With its UV-resistant formula, you can rest assured that your creations will withstand the harsh sun rays. Overall, this heavy-duty, water-resistant, and zero VOC epoxy has got your back in all of your DIY experiments.
Why Did We Like It?
Most resinous epoxy mixtures contain toxic ingredients, but this zero VOC product will ensure low odor and an overall safe environment for your family. So, no need to think twice before using it in your kid's room.
Moving on, the crystal clear finish of this epoxy speaks for its premium quality and manufacturing. Its application is as smooth as butter as it levels itself and minimizes the appearance of bubbles, craters, and so on. 
Additionally, you don't have to worry about getting the right mixture since this resin and hardener set follows an easy 1:1 ratio. So, be ready to get started the moment you get your hands on this tough and versatile product.
Lastly, if you're a beginner, you can always call the customer care team to clear any doubts. The team promises prompt and reliable service that's appreciated by the regular customers.
What Could've Been Better?
Although you can refer to online tutorials and ask the customer care team for guidance, we suggest you stay cautious while working with this epoxy. That's because many customers have complained that it sets quickly.
Thus, after making the mixture, you must start pouring it within ten minutes, or else it will harden and become useless.
Pros
Non-toxic

Easy mixing technique

Prompt customer service

Minimal imperfections
This art resin is popular for its ability to mix with a range of pigment particles like mica powder, resin tints, dyes, and more. It guarantees the highest, super wet, glossy finish to complement your coffee tables, countertops, or DIY jewelry cases. So, get your hands on this high-grade epoxy by FGCI and let your creativity flow!
Why Did We Like It?
This epoxy resin kit leaves no stone unturned in terms of versatility. Not only is it suitable for a range of projects, but it is also compatible with many coloring agents. So, you've got the freedom to experiment with different types of craftwork without worrying about limited coloring options.
Moreover, the brand boasts of the mirror-like finish of this table top epoxy. Its superclear formula is self-leveling and resists scratches and water damage. Keep in mind that the heat and curing time of the product depends on your mixing time.
This epoxy also contains a high-grade additive which makes it UV resistant. This means your projects will not turn yellow over time. Beauty is transient, but not when it's sealed with FGCI Superclear Table Top Epoxy!
Lastly, once this epoxy cures completely, it becomes food-safe. So, you can use the items (coated with this epoxy) for packing and preparing food.
What Could've Been Better?
Although this product has gained quite a reputation with its food-safe formula, there is a minor flaw you might want to know.
Unlike most of the products mentioned previously, this epoxy may produce microscopic bubbles on the surface. This causes the surface to look foggy, and the product deems unsuitable for painters.
Pros
Suitable for a range of products

Can be colored

Resists scratches

UV resistant
Who doesn't love some extra goodies at an affordable price? If you do, then you'll love this epoxy resin kit which includes a spreader and a brush for easy application. Both professionals and hobbyists swear by the stunning and shiny finish of this tabletop epoxy. Considering its functionality and inexpensive price, this kit is a steal!
Why Did We Like It?
If you're short on budget and want an all-in-one kit for professional and personal use, this tabletop epoxy kit by MAS is your best bet. The brand has been in the industry for 25 years, and this high-quality epoxy proves its expertise. Plus, it's beginner-friendly while being trusted by talented professionals.
While the epoxy is self-leveling in nature, you can use the included brush or spreader for a finish that's smoother than butter! The kit also includes a user guide with all the steps explained in detail, making this epoxy extremely easy to use. You can even gift this kit to your friends who love crafting and creating.
Moreover, the glass-like finish of this epoxy adds oodles of elegance to any furniture like tables and benches or resin art. All you have to do is mix the epoxy and hardener in a 1:1 ratio and pour it over the surface. We suggest you use a heat gun to eliminate blemishes.
What Could've Been Better?
Although the product is suitable for most users, we suggest trying it on a rough surface before working on your final project. This is because many users have complained about the epoxy setting too fast, leaving them with little time to pour and work with it.
We recommend using this product for small resin DIY projects like jewelry, jewelry cases, and more.
Pros
Glass-like smooth finish

Easy mixing

Beginner-friendly

Affordable
Here's a casting and coating epoxy resin that can be used on any surface you can ever think of! Its durability is unmatched as it resists yellowing caused by harmful UV rays. Since this self-leveling and low-odor formula hardens into a glossy finish, you can make your furniture or art pieces shine forever!
Why Did We Like It?
Most epoxy products are infamous for producing toxic fumes, due to which you must wear a mask while working. However, with this zero VOC and low odor formula, you will be able to breathe freely. It is also BPA-free, so once the epoxy is fully cured, it will be safe for storing and preparing food.
This simple 1:1 mixture is easy to recreate for beginners as well. You can use it on canvas, concrete, ceramics, precious stones, and much more. Besides adding a coat of gorgeous luster, this epoxy also resists yellowing, making your articles more durable.
The brand also offers a range of pigment options like pearl powder and glow-in-the-dark colors. The latter can be charged with sunlight or any source of UV light. All of them are designed to adapt with the resin and bring your art to life!
What Could've Been Better?
While the brand boasts of a crystal clear finish, we found it almost impossible to eliminate bubbles once the resin was cured. However, using a heat gun, a lighter or hot water bath will reduce the appearance to a great extent.
Moreover, customers have complained about the epoxy drying up way too fast for their liking.  
Pros
Easy mixing process

Compatible with various pigment options

BPA-free and zero-VOC

Resist yellowing
Cons
Sets too fast

Produces microscopic bubbles
This product is another inexpensive pick for those who have a tight budget. With this 2-part, pourable, liquid epoxy, you can add a shimmering finish to your tabletops, furniture, coasters, artworks, and more. At this price range, this epoxy by TotalBoat offers unmatched smoothness and heat resistance.
Why Did We Like It?
Let's start with the easy peasy mixing of this epoxy. The kit includes half a gallon of epoxy resin and hardener each. Just pour equal amounts in a container and mix till combined. You can even experiment with mica powder or liquid pigments for a colorful result.
Also, thanks to its self-leveling formula, you will have no issues while pouring it on any surface. From casting to coating, let your creativity flow on metal, wood, stone, concrete, ceramic, and so on. Perfect for remodeling projects in your bathroom and kitchen, you will get brilliant results at half the price of a professional service.
Lastly, this durable epoxy resists scratching, blushing, and yellowing. Once fully cured, it provides a waterproof coating to your articles. Additionally, it is a zero-VOC, BPA-free product that will release no harmful gases while working. However, it is best to wear a mask and gloves when working with resin.
What Could've Been Better?
Despite being a good quality table top epoxy, we wouldn't recommend this product to beginners.
The thick consistency does not let you mix and pour it as easily as other products on the list. You can combat this problem by heating the resin and hardener before mixing, but this will leave you with a very short working time. 
Pros
Ideal for remodeling projects

Simple mixing process

Waterproof coating

No toxic fumes
This super glossy epoxy resin by East Coast is ideal for those chasing a deadline! With a curing time of 16-20 hours, most woodworkers have been opting for this product to complete a lot of projects in a short amount of time. Adding a single coat of this epoxy will protect your furniture and artworks from water, UV rays, and scratches.
Why Did We Like It?
In today's fast-paced world, we are always on the go. Thus, a quick curing formula like this epoxy is a convenient option. Plus, it is one of the most inexpensive products on the list, so we recommend it for beginners who want a pocket-friendly resin epoxy to get started. However, don't let its affordable price tag fool you about its quality.
This super glossy, self-leveling epoxy is one of the best in terms of durability. Since it is water-resistant after curing completely, your tabletops will last you for a longer time. It resists scratches and harmful UV rays to some extent, preventing any type of blushing and yellowing.
Lastly, it is interesting to note that the brand claims that you do not require a mask while using this product. This is because the epoxy is entirely odorless, unlike most options in the market that release a chemical smell.
What Could've Been Better?
One of the major flaws of this epoxy is the fact that it scratches pretty easily, even after curing. You can get rid of this problem by applying a coat of varnish at the end. 
Additionally, this product is also prone to bubbles if not stirred properly. So, ensure you read the detailed user guide carefully before mixing the resin and hardener.
Pros
Prevents blushing and yellowing

Budget-friendly

Odor-free

Durable finish
Cons
Prone to small bubbles

Requires a coat of varnish to prevent scratches
Now, here's a 2-gallon kit to handle all of your large-scale projects. This multipurpose product ensures a super glossy finish to your creations with its non-toxic formula. Also, the brand has earned many customers with its friendly customer service. In case you find any issues with this otherwise efficient product, you can expect a quick refund or replacement without any worry. 
Why Did We Like It?
We'll be honest- the first thing to catch our eye was the cheap price tag stuck on the humongous 2-gallon kit. So, this product is hands down the most cost-effective option on the list. Plus, its capacity makes it perfect for larger projects with a smaller budget.
But not all affordable products are low in quality, and this tabletop epoxy proves that. With its super glossy finish and VOC-free composition, you know you've got the best when working with this epoxy resin. 
As mentioned earlier, this brand offers excellent service to its customers. In fact, one of the reviewers even mentioned getting step-by-step instructions on call. Now, that's a first!
Lastly, this table top epoxy resin is ideal for a variety of work with its clear and hard finish. Multipurpose yet easy to use- this product is hand down a bang for the buck!
What Could've Been Better?
Although this epoxy has ticked all the boxes in terms of versatility and affordability, we would not recommend it for beginners. This is because it requires careful mixing and ideal external conditions for the best results. Even then, the mixture tends to develop microbubbles, which are not desirable in artworks. 
Pros
VOC-free formula

Ideal for large projects

Excellent customer service

Highly functional
Cons
Requires accurate working conditions like temperature, humidity, etc.
As the name suggests, this hassle-free and clear finish epoxy resin is the ideal choice for all of your craft experiments. With this 2-gallon kit, your creativity will know no bounds, and you can rest assured of its reliable consistency and clear finish. On top of that, the kit includes two cups, spatulas, and stirrers, thus taking care of everything you need!
Why Did We Like It?
For DIY enthusiasts and professionals alike, this all-in-one epoxy set is a dream come true. With its 2-gallon kit including resin, hardener, cups, spatulas, and plastic stirrers, you will not have to purchase any additional tools separately. Just get this kit, and rest assured of a smooth working experience every time.
Another point to note is the UV resistance of this epoxy resin which prevents yellowing. So, the beauty of your furniture and artworks will last for a long time. 
The ease of use is also worth mentioning as it is a simple 1:1 mixing formula that allows 45 minutes of working time at normal room temperature. You even get a detailed instruction manual in the package, so you don't feel stuck at any step.
Lastly, you will appreciate the viscosity of this product as it allows bubbles to escape. So, if you want to make clear artworks, this epoxy is a suitable option.
What Could've Been Better?
Although this is a good deal for a 2-gallon kit, you get what you pay for. While working with this table top epoxy, we noticed it is not durable enough, especially for outdoor furniture. Even after being fully cured, it does not become very hard, making the surface susceptible to scratches. 
Pros
Suitable for large projects

Clear, bubble-free finish

UV-resistant

Long working time
Cons
Not suitable for outdoor furniture
Durability and beauty go hand-in-hand with this clear table top epoxy from RTG. It provides a super glossy finish that almost looks wet. Sounds ideal for a classy river table! Moreover, you will never have to worry about your epoxy creations losing their shape and color with this waterproof and scratch-resistant formula.
Why Did We Like It?
If you haven't found a durable epoxy resin for your tabletops, your search is over! This RTG ultra-clear epoxy is your one-stop solution for protecting and decorating your furniture, jewelry, art projects, and more. You can get as creative as you want since it is compatible with wood, stone, concrete, and glass.
Moving on, the texture is smooth, pourable, and color-stable, which eases your task. You can even pour multiple thin layers on the surface for a stunning 3-D effect. We recommend trying it out on photographs to bring your precious memories to life!
Note that this convenient mixture can be mixed with most types of colorants and can be prepared easily by beginners. While it may produce some bubbles while pouring, most of them will pop automatically by the time you complete the project. Additionally, you can use a heat gun to reduce bubbles without causing any burns on the surface.
What Could've Been Better?
Although this tabletop epoxy by RTG provides premium quality for professionals, it comes with a catch. Once mixed, you will have to work fast because it tends to harden quickly. This can be a major issue for beginners. 
Additionally, this epoxy is not recommended for outdoor furniture as prolonged sun exposure can cause damage.
Pros
Easy to mix with colorants

Minimum bubbling

Smooth and pourable consistency

Multipurpose product
Cons
Cannot withstand sun exposure

Hardens too quickly
Here's another premium epoxy kit that includes all the prerequisites to get started. Compatible with wood, metal, and fiberglass, this product is ideal for tabletops, house repairs, boat building, and much more. Additionally, its top-notch packaging ensures that everything reaches you without any damage caused in transit.
Why Did We Like It?
Once you get your hands on this epoxy kit, you can get started right away since it includes all the prerequisites. So along with resin and hardener, you get two measuring cups, spatulas, and stirrers. And unlike most complementary accessories, these are made of high-quality and durable plastic for optimal mixing.
The intense shine that this epoxy offers is a pleasant surprise at this price range. Yet, the final result remains smudge-free and anti-glare and resists damage caused by water and UV rays. It also cures relatively faster than the previously mentioned products, so we suggest using this product if you're falling short of time.
Last but not least, the 24×7 available customer care team has got your back if you run into any issues. From clarifying doubts to asking questions, they are always ready to help you out.
What Could've Been Better?
Although the product is of great quality, several customers have complained of manufacturing defects from time to time. So, if you're lucky, you may get the actual product, while the rest may receive a faulty mixture that is cloudy and grainy.
However, you can always call the customer care team for a refund or replacement.
Pros
Smudge-free and anti-glare finish

Superb shine

Great customer service

No toxic fumes
Cons
Manufacturing defect in some products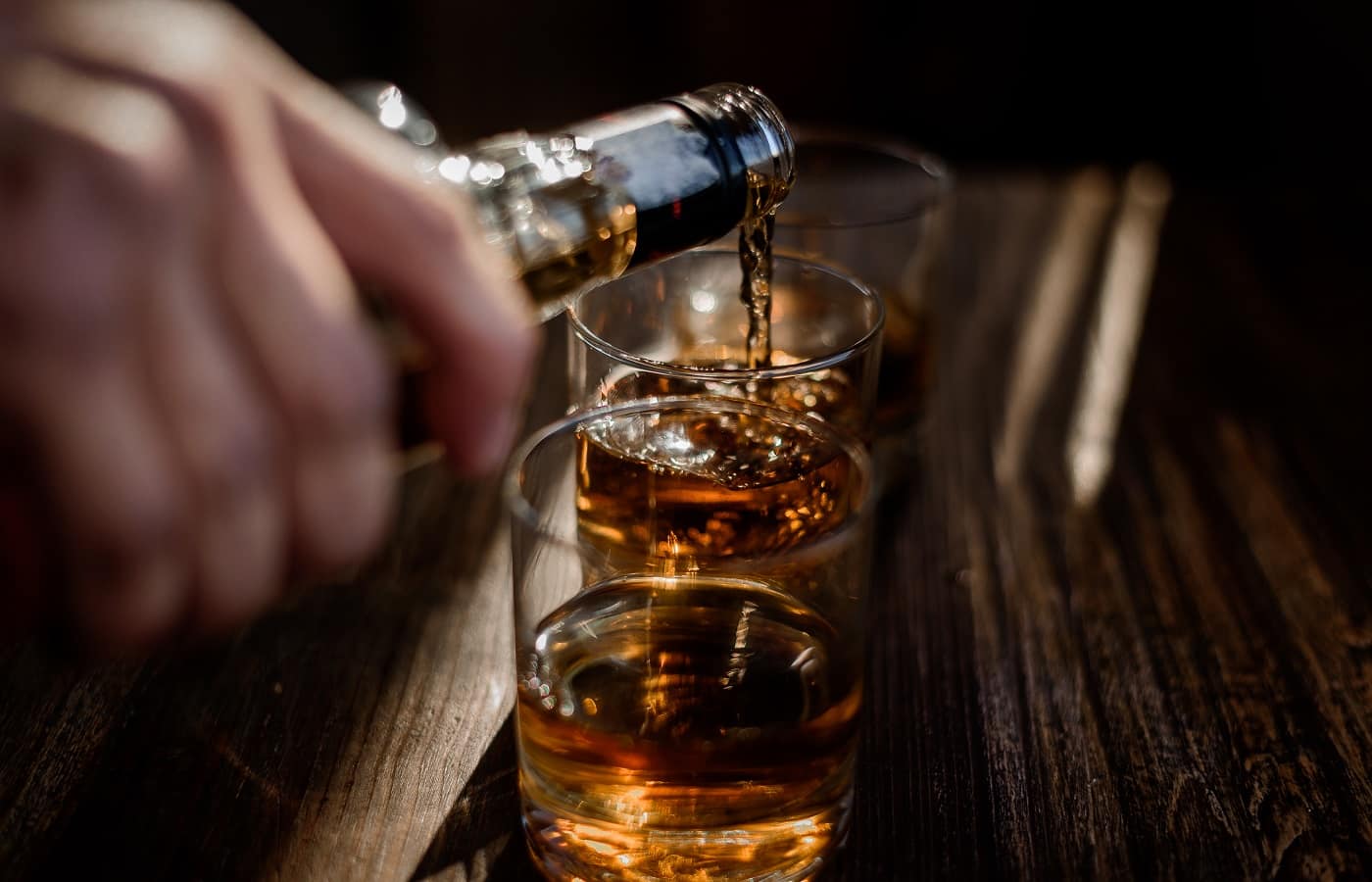 Bar Top Epoxy Buyer's Guide
While knowing the best options helps to a great extent, picking the perfect epoxy remains a challenging task. That's because there are a few factors you must consider before making your decision. Since every user has different preferences, the answer to the best epoxy is a subjective one.
Well, fret not because we have gone into the nitty-gritty and shortlisted some important points you must note before shopping. Take a look-
Protection
The primary purpose of an epoxy resin is to protect your tabletops or any other surface. Especially if your furniture is made of wood, it needs extra protection from water and sun exposure. Additionally, UV rays from the sun can cause blushing in the long run. Thus, look for a product that is waterproof and UV-resistant. 
If you've got kids and pets at home, you can even opt for a scratch-resistant table top epoxy to prevent wear and tear. 
Coverage
Before you look for appropriate epoxy products, measure the area of the surface you will be covering. After all, you wouldn't want to get started on a project, only to stop midway because you fell short of the resin mixture. 
So, to avoid such hassles, ask the manufacturer or seller for an approximate figure of the coverage the product offers. Note that ½ gallon of resin and ½ gallon of hardener covers 12 sq. ft approximately. 
Ease of Use
This factor is crucial for beginners. When you're getting started, you would want an epoxy product that is easy to mix and pour (self-leveling). The process of applying epoxy does not give you any second chances, so it is best to play it safe with an easy-to-use product.
Finish 
Depending on your work, you can choose from a range of epoxy products that provide different types of finish. From crystal clear to mirror finish, you can experiment all you want, even more if the epoxy is compatible with coloring agents. You may also invest in a heat gun to avoid bubbling and any imperfections in the final look of your bar top epoxy.
Curing Time
Most epoxy products need 3-4 days to be fully cured. However, professional users, especially those running a business, don't have that much time to spare. Thus, opting for an epoxy resin that cures within a few hours is their best bet.
Of course, this factor is not a priority for beginners who just want to experiment and have the freedom to work at their own pace.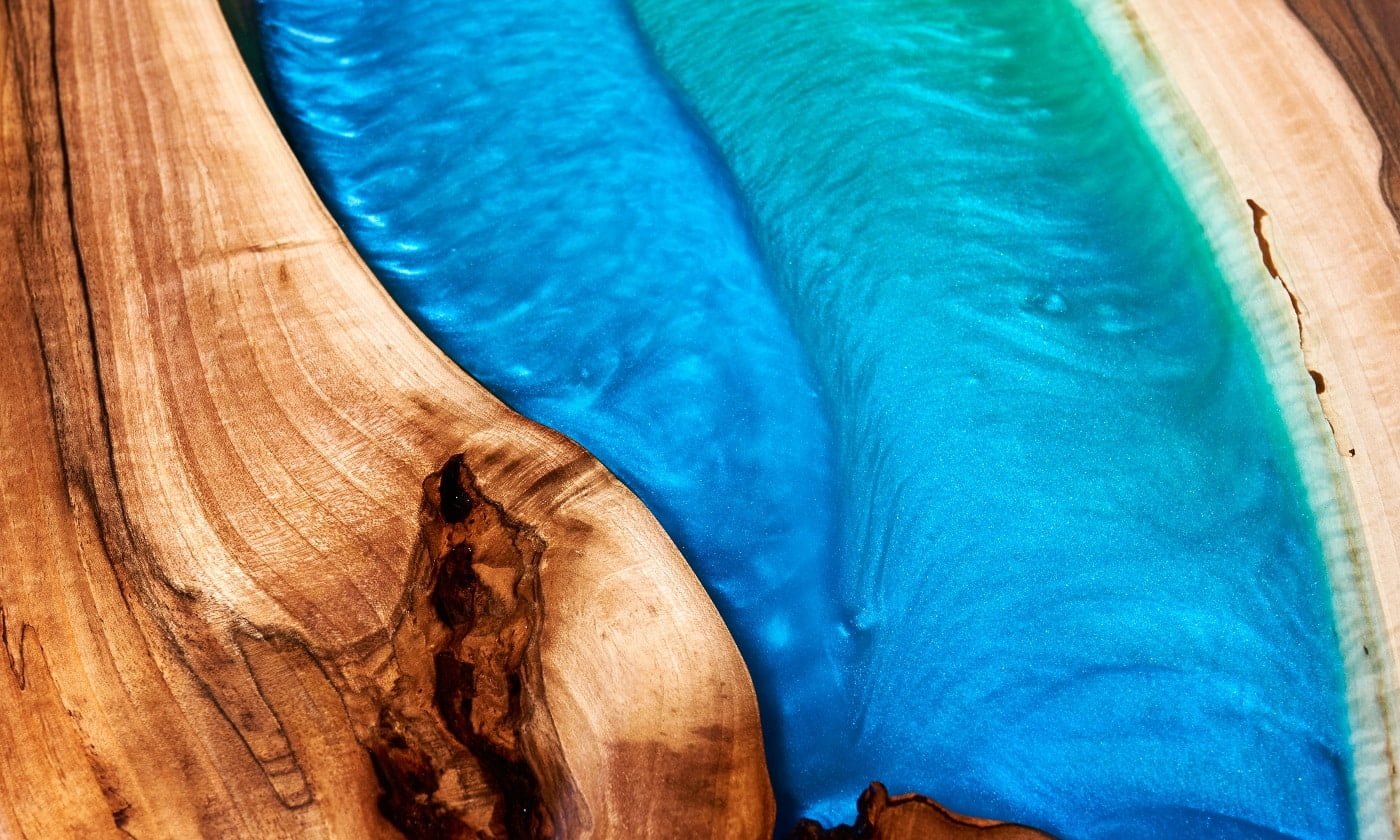 Verdict
From protection to decoration, epoxy resin is essential for a range of professional and personal uses. However, you need to be careful while starting since mistakes are impossible to undo on a hardened epoxy surface. And no one would like a warped table top, will they?
Thus, with this extensive review-based buyer's guide, we hope you could find a product that works for you. Our favorites include Incredible Solutions Table Top Epoxy Resin for its blemish-free finish and MAS Tabletop Pro Epoxy Resin for its cost-efficiency. Let us know your favorites in the comment section below, and we'll be back with another informative guide soon.
Till then, stay in and stay creative!
Related Articles
2 Best Epoxy Resin Guide [All You Need to Know]
5 Best Epoxy Pool Paint | Buyer's Guide and Reviews
9 Best Glue for Metal to Wood [Reviews & Buyer's Guide]
9 Best Paint Sprayer for Lacquer of 2022 [Reviewed]
9 Best Varnishes for Wood [Reviewed & Buyer's Guide]
10 Best Epoxy Resins For Wood [Reviews & Buyer's Guide]
Sanding Epoxy Resin Guide 101 [All You Need to Know]
Waterproof Epoxy 101 [Is Epoxy Waterproof?]
What is Resin and How It's Used
10 Best Epoxy for Plastic Today
How to Color Clear Epoxy Resin [Coloring Resin
How To Fix Radiator Leak With Epoxy+ Best Radiator Repair Epoxy
Epoxy Garage Floor 101 [All You Need to Know]
Mold Release Guide + Best Epoxy Release Agents
Surfaces Resin Won't Stick to [All You Need to Know]
Heat Resistant Epoxy 101 [A Guide for High Temperatures]
Epoxy Cement Guide 101 [How to Repair Concrete with Epoxy]
How To Mix Epoxy 101 [Measuring & Mixing Epoxy Resin Guide]
How To Harden Sticky Resin [Uncured Epoxy Solutions]
How To Fix Epoxy Mistakes [Tackling Common Epoxy Problems]