Can't stop worrying about your chickens every time you are traveling? Well, it's a legitimate reason to lose your sleep over it.
An automatic chicken coop door might be the solution that you've been looking for. It uses timers and light sensors to open and close the roost door on your behalf every day and night. Go for a night out with friends or sleep for an extra hour in the morning – these devices have got you covered!
However, with so many options available in the market, it might get difficult to choose the perfect one. To make things easier for you, we did some research and came up with the top 9 picks.
In this carefully curated guide, you'll find reviews, pros and cons, and also a buyer's guide to help you choose the best automatic chicken coop door.
So, without further delay, let's dig right in.
Best Automatic Chicken Coop Doors
IMAGE
PRODUCT
DETAILS

Our Top Pick

Our Top Pick

ChickenGuard ASTi

Simplified UI and exceptional engineering
LCD screen
Long battery life (up to 6 months)

VIEW LATEST PRICE →

JVR Automatic Chicken Door Coop Opener

Large hinged doors
LCD screens
Added safety sensors

VIEW LATEST PRICE →

Happy Henhouse CH1KM

Runs on 4 AA batteries for 9 months
Weather-resistant

VIEW LATEST PRICE →

Add-A-Motor D20

Weighs 1.1 pounds
Made of heavy-duty material
Powerful motor

VIEW LATEST PRICE →

Run-Chicken T40

Powered by electricity
Weighs 3 pounds
IP 66 (Ingress Protection Grade)

VIEW LATEST PRICE →

Brinsea Products ASTi

All-in-one design
Operation range: 5-120 degree F
Weighs 2.5 pounds

VIEW LATEST PRICE →

Rural365

Powered by 4 AA batteries
Added lumen sensor
Dyneema fiber pulley rope

VIEW LATEST PRICE →

LOVSHARE

Large doors
Infrared induction switch
High-end timer

VIEW LATEST PRICE →

Titan Incubators

LCD screen
Lifts up to 1 kg doors
Runs on 4 AA batteries

VIEW LATEST PRICE →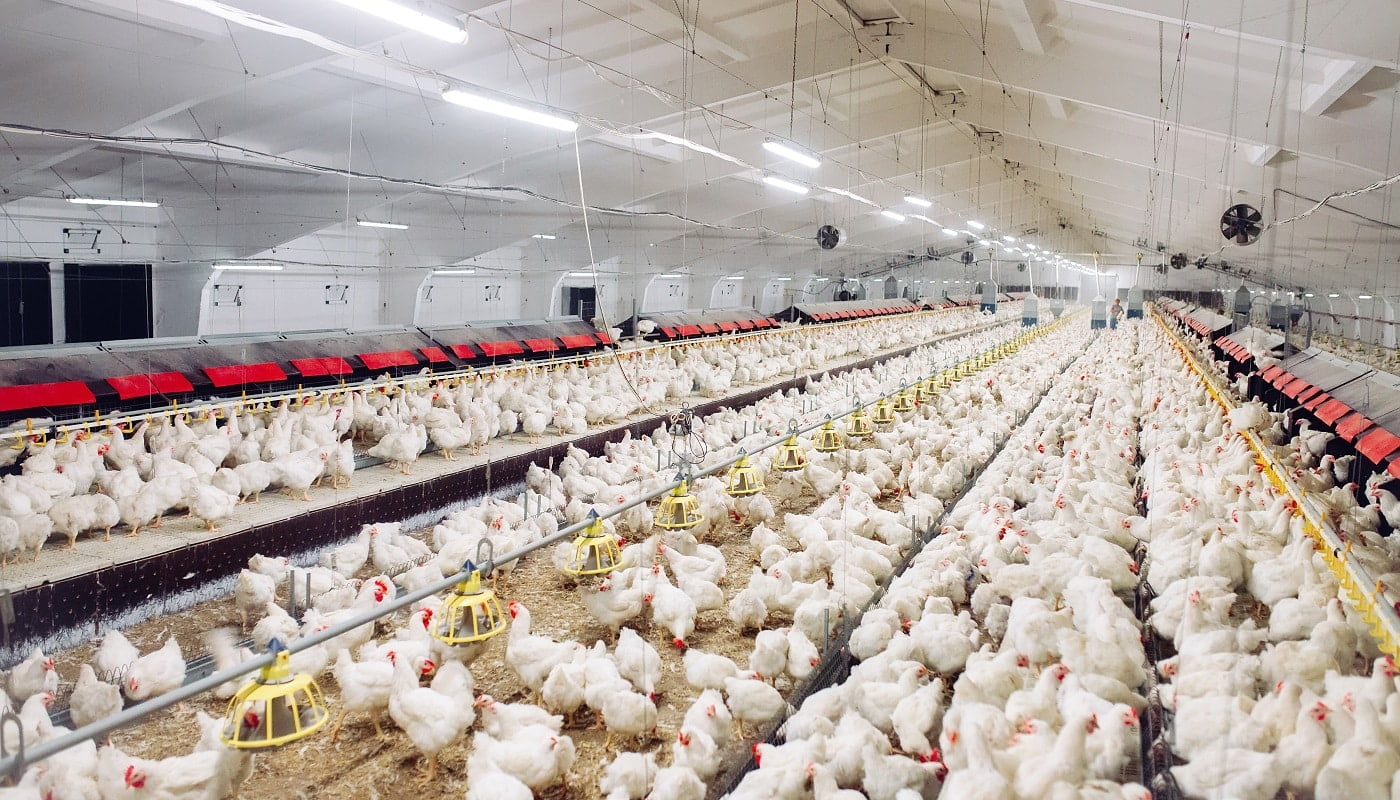 Are you worried about your chickens being attacked by foxes every night before going off to sleep? How about a device that will provide complete safety to the chickens without you having to get worried? ChickenGuard ASTi offers premium security for your birds without any intervention from you. To know more, read on.
Sale
Why Did We Like It?
This item excels at what it is meant to do: keep your poultry flock safe and protected. It comes with a premium quality timer and a light sensor. All you need to do is to set the timings for the coop door to open and close. Depending on what time of the year it is, with this device's help, you can watch your hens happily lining up for breakfast under the morning sun.
Moreover, you don't need to be a tech nerd to know how to operate this item. It offers high flexibility when it comes to setting the time and how you'd like the popup coop door to open. Also, there is an added manual settings option for those who are not too comfortable with the automatic setting.
Furthermore, the buttons are quite large, and you won't face any trouble operating them even if you're wearing gloves.
What Could've Been Better?
This is an exceptional product in terms of overall performance, and we don't have any significant complaints. However, to be honest, it is quite a pocket pinch. But once you invest in this product, it reaps results for a long time. You don't have to worry about your poultry flock getting a safe, good night's sleep after this is installed.
Pros
Premium quality safety for poultry

Easy to operate

Large buttons for convenience

Long-lasting batteries
If you are on the lookout for automatic chicken coop doors that are very easy to operate and will keep your hens from harm's way, JVR Automatic Chicken Door Coop Opener is a good bet. With this, you can save an ample amount of time and catch some extra hours of sleep every morning without having to worry about your poultry.
Sale
Why Did We Like It?
To begin with, using this product is child's play! Starting from installation to everyday operation, it is incredibly convenient for beginners and pros alike.
It comes with an illustrated set of instructions that makes installation very easy. There's no complicated cabling or wiring process that you need to follow to get it started. Simply attach the door opener and switch the device on. Yes, it's that easy!
Moreover, it provides you with enough scope to customize the timings and schedules according to your convenience. It has multiple on/off program operations and settings that allow you to set different timings for a 7-day plan.
And lastly, it also protects your hens if one of them decides to fall asleep in the doorway. It comes with an added safety feature whereby the sensor indicates every time a chicken is caught in the doorway and doesn't close the door forcefully.
What Could've Been Better?
The only gripe we have with this product is related to its substandard battery backup. Since farm activities take up a lot of time, changing batteries often becomes a tedious task. An additional power source can also be a good alternative.
Pros
Easy to install

Highly customizable settings

Keeps chicken from getting hurt in the doorway

Power failure memory function saves data
Are you tired of getting up at dawn to help your chicken out of their coop and helping them back in during chilly winter nights? Happy Henhouse CH1KM has got you covered. With this device, you can peacefully strike this chore off your to-do list.
Let's see what it has to offer.
Why Did We Like It?
Straight off the bat, the in-built light sensors caught our attention. These sensors detect natural light and open and close accordingly. It understands when the day is about to break and closes the door once hens are inside. And as the morning sun is over the horizon, it automatically detects light and opens the door to let your chickens out and enjoy their breakfast.
Moreover, this door is designed to provide the best safety to your hens and prevent any attacks from predators. It is sturdy, and the strong metal doors hinder predators from breaking or bending it.
Furthermore, you won't need any electrical source to get this started. The design is built to save your effort and make your life easy. You'll need 4 AA alkaline batteries, and that will keep the machine running for around 6-9 months.
And lastly, to top it all, it comes with an instructional video that will make installation as easy as a breeze.
What Could've Been Better?
This product boasts of terrific reviews on Amazon, and we cannot deny at all that its performance is excellent. However, you have to be very careful while installing it not to set the rails too tight or too loose, or it won't slide.
Pros
Easy to use

Suited to work in all seasons

Doesn't need an electric source

Made of heavy-duty material
Cons
Extra caution needed when installing the rails
If you're on a budget and you want to experiment with an impressive automatic chicken coop door, Add-A-Motor D20 is a perfect choice. You can save those extra hours of sleep in the morning as your chickens enjoy their morning bites. This item will keep your poultry worries at bay.
Why Did We Like It?
Thanks to the customizable features and heavy-duty motor of Add-A-Motor D20, you can use it on any kind of door. Be it wood, metal, or plastic; it can be used with all types of materials. Also, it is quite sturdy and can lift doors as heavy as 10 pounds in weight.
Moreover, the system comes with an in-built safety measure that is put in place to reduce speed of the doors as they close. This way, your chickens will have ample time to get in and out of the coop without getting hurt.
Additionally, it comes with all the hardware elements that you need to get it working. Motors, mounting tools, AC power adapter, and an illustrated set of instructions are all included. These will help you get the machine started in no time.
Now, that's what we call a good deal!
What Could've Been Better?
Without any doubt, Add-A-Motor D20 is a perfect choice considering the performance and affordability. However, you should keep in mind that it is not waterproof. Consider putting it under a sunshade or a portico to prevent it from damage.
Pros
Can lift heavy doors

Compatible with all types of door

Easy to install

Affordable price
We know that you are always excited about raising poultry but often worry about forgetting to close the chicken door on time. To tackle this problem head-on, Run-Chicken T40 is one of the best options you can consider to turn chicken raising into a happy activity.
Why Did We Like It?
The first thing that caught our attention is that it is powered by electricity. The primary goal of chicken coop doors is to open and close on time to keep your chickens safe. And with battery-powered ones, it so happens sometimes that the doors remain opened or closed if it is out of charge.
With this device, you don't have to experience any such hiccups.
Moreover, with this device, you can rest assured that your chickens are in safe hands. When the doors start to close, motor power gets set to lowest so that the doors close with minimum force. If any chicken is stuck in the doorway, there's no way they'll be hurt.
Once closed, the Direct Drive Sprocket keeps the doors shut.
Also, this product has received a recent upgrade. Customer feedback was implemented to make the product even better than it was.
What Could've Been Better?
The English translation of the user manual is not very easy to decipher. You might need an extra cup of coffee to help you through the process of understanding how to install the item.
Pros
Easily adjustable light sensor

Safety sensor to keep the chickens from harm

New upgrade

Strong gearbox
Cons
Instructions not very clear
Next up, on our list, we have Brinsea Products ASTi. This item doesn't come with a door in the kit, but no worries, it is compatible with all types of chicken coop doors. It comes with an all-in-one integrated system that includes a premium timer and light sensor.
Why Did We Like It?
To start off, this device comes with an automatic pop hole opener that has an integrated microprocessor. This allows you plenty of flexibility as and when needed to keep your chickens safe from predators.
Moreover, it takes away your worry completely when it comes to closing and opening the chicken doors every day without fail. The all-in-one feature makes it very easy to set up the device. Also, a simple menu and a fully-featured LCD make navigating the setting very convenient.
Furthermore, it comes with two options that you can choose as a power source. You can opt for 4 AA batteries to run the device, or you can even charge it via a USB cable. Just in case you run out of battery at night, you don't have to rush to the local supermarket to get new pairs right away. Plug it in, and you're good to go.
What Could've Been Better?
Like some of its contemporaries, this product too lacks a clear user guide. So, if you're new to chicken coop doors, you might need help from a friend or a mechanic who can assist in setting it up.
Pros
Two power sources

Affordable price

Added safety facility

Indicators visible from 100 yards distance
As we are nearing the end of our list, we cannot forget to mention Rural365. With this device's help, you can bid adieu to your morning alarm. All you need is 2 pairs of batteries and no added hassle to get the machine started.
Sale
Why Did We Like It?
Thanks to the ease of use, many first-timers go for this item without any doubt. The advantages are two-fold.
Firstly, installing it is very easy if you keep the detailed instruction diagram that comes with the kit right by your side. Secondly, you wouldn't need any extra tools or hardware to set it up. Everything that you need, you'll find in the kit.
Moreover, this device comes with a latch control box that protects the pulley mechanism at all times. The rope used in the pulley uses tensile Dyneema fiber. And thus you don't need to worry about it getting drenched in the rain or damaged in excess sunlight. It is waterproof and UV protected.
Additionally, you can also consider using this item to prevent your pellet feeder from damages caused by rats and other harmful pests.
What Could've Been Better?
We hardly have any complaints about how well this device performs. However, the indicator lights are not very bright and cannot be seen from afar if the battery runs out of charge. Make sure that you check the batteries often to keep a record of the charge.
Pros
Detailed user manual

All hardware included

Waterproof

Protected against harmful UV rays
Cons
Indicators not sufficiently bright
Next up, on our list, we have LOVSHARE. Extremely easy to set up, this automatic chicken coop door is every farm owner's dream. Keep your hens, ducks, and chicken away from all forms of potential attacks by predators. Grab the remote control, and you are all set.
Sale
Why Did We Like It?
If you are housing larger birds in the roost and want to keep them safe, it won't be a problem with this item. It is pretty broad (12.6 inches in width and 11.8 inches in height), and you can fit in birds even if they are a little big.
Standard chicken coop doors are comparatively smaller than this option.
Moreover, it has a high-end infrared sensor that immediately detects if a bird gets stuck under the door. With the infrared induction switch in place, you don't need to be worried if a bird gets stuck in the doorway. Under such circumstances, the motor will stop the door from closing, thereby not injuring your chickens at all.
Additionally, it can be operated remotely with the help of a controller. The kit includes two controllers for you to manage the door efficiently. Grab the remote and open and close the coop door whenever needed.
What Could've Been Better?
Despite the excellent performance and the stellar look of this device, it became quite troublesome when our chickens chewed the wires attached to the door. A wire casing can be a thoughtful addition to prevent any such mishaps.
Pros
Large to house chickens, geese, and ducks

High-end sensor

Can be controlled remotely

Automated door control
Tired of asking your friends to "chicken-sit" every time you are traveling? With Titan Incubators you can go on your vacations carefree. Set the timings for the chicken coop doors and enjoy an early night or a weekend getaway without having to worry about your birds.
Why Did We Like It?
To begin with, you will face no difficulty in assembling this item and getting it started. Even if you are using an automatic chicken coop door opener for the first time, you will sail through this process. There's no complicated wiring or cabling to be done. Put in the 4 AA batteries that come with the pack, and you're good to go.
Also, we have to mention that their customer service is on point. This product comes with a full 2-years manufacturer's warranty. And whenever we ran into any trouble with the device, their engineers were quick to clarify all our doubts.
Moreover, this opener can be installed on any door. It is compatible with all kinds of door materials and is efficient enough to lift doors as heavy as 1 kg.
What Could've Been Better?
We cannot complain about how well this product has kept our chickens safe whenever we had to travel. However, while installing, we realized that the ropes inside the box are a little flimsy and can easily tear if not used carefully.
Pros
Easy to install

Long warranty

Compatible with all door types

Easy to use
Cons
The rope needs to be of better quality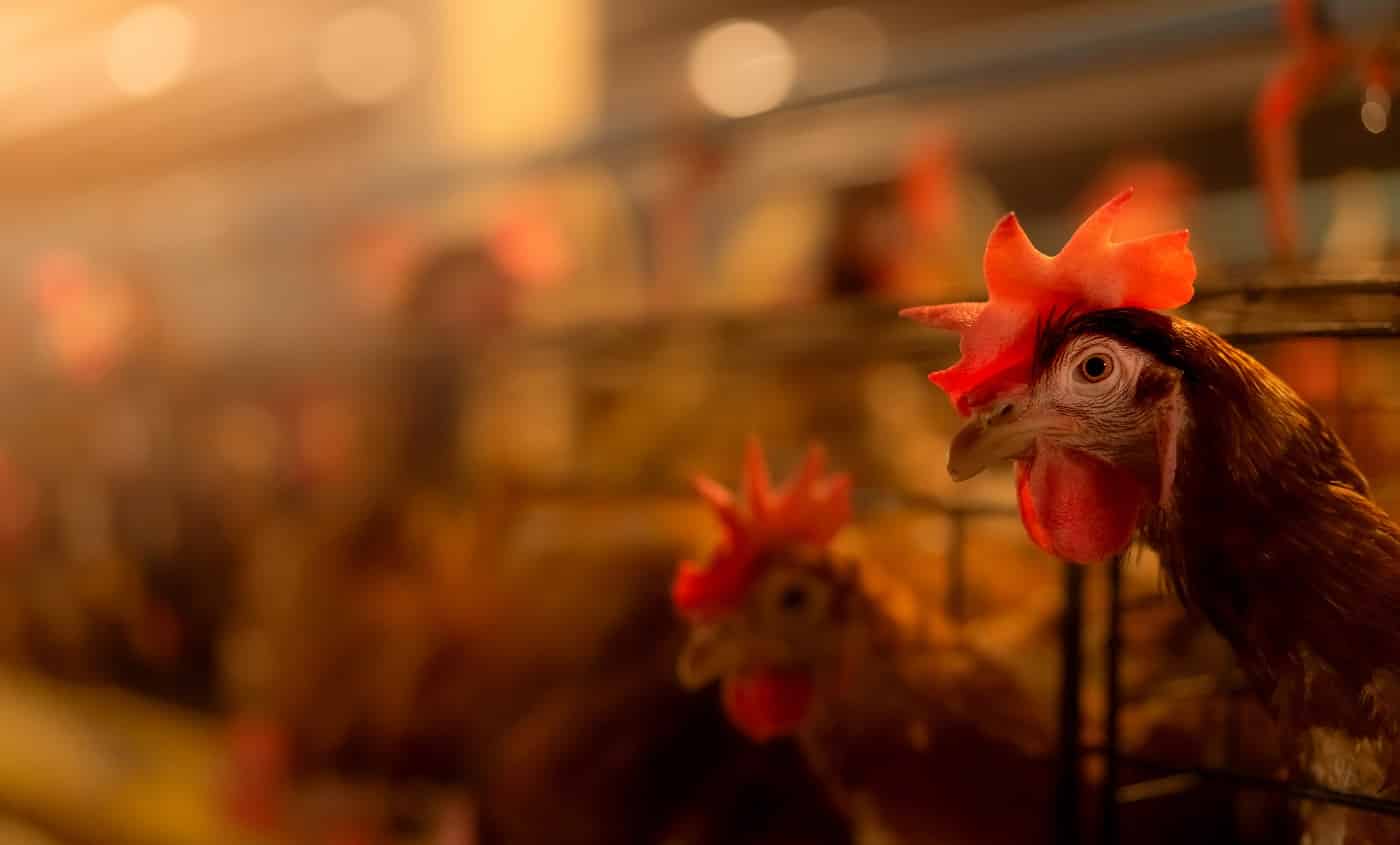 Automatic Chicken Coop Doors Buyer's Guide
As you are done going through our list of top 9 picks of chicken coop doors, we're sure you've gained some insights into this ingenious device. But we know that making a choice is not easy.
Selecting the best option from the list can be difficult. And thus, to help you further, we've designed a buyer's guide. Besides the build, types of doors, and kinds of rails, there are quite a few other factors that you need to take into consideration before you decide on an option.
Make sure that you go through the guide thoroughly, and make a wise choice for your feathered friends.
Let's dive right in.
The Source Of Power
 When it comes to the power source, there are mainly 4 variations available in the market: battery, solar-powered, electricity, and a combination of any of these options.
You can go for an electric source if you don't have a supermarket nearby. Because if you select a battery-operated option and the battery runs out of charge late in the evening, you'll be in a fix and might need to hit a hardware store. An electric option is the best way to go about it if you have a stable power source close to the roost.
Consider a solar-powered device only if your farm receives a constant source of sunlight throughout the year. If it is cloudy for a few days, your device will fail to start because of the lack of stored power.
Working Mechanisms
This is one of the most important considerations before you set your eye on a product. Do you like devices that come with light sensors or a timer?
If you opt for an option that features a light sensor, make sure that you place it in an area where it can easily detect light changes. This mechanism is dependent on the morning light to open the doors. And once the night sets in, for the doors to close. If you put it under a shade, it might not be able to detect when the sun rises and sets.
Some devices feature both a timer and a light sensor, and you can choose which one works for you the best.
Safety Features
Since meeting your chicken's safety requirement is the prime goal of this device, this is one of the major determining factors.
The last thing that you want while protecting your chickens is for one of them to get trapped in the doorway and incur serious injuries. Go for a device that will completely cut power if it senses any obstruction in the doorway. Some devices even lower the motor capacity to the minimum to prevent any such mishaps.
Apart from this, you need to ensure that you choose a device with high-quality doors and a very reliable locking system. The door cannot be flimsy and tampered with by predators. Then they can easily make their way in the roost and harm your birds.
Quality and durability are of the essence here.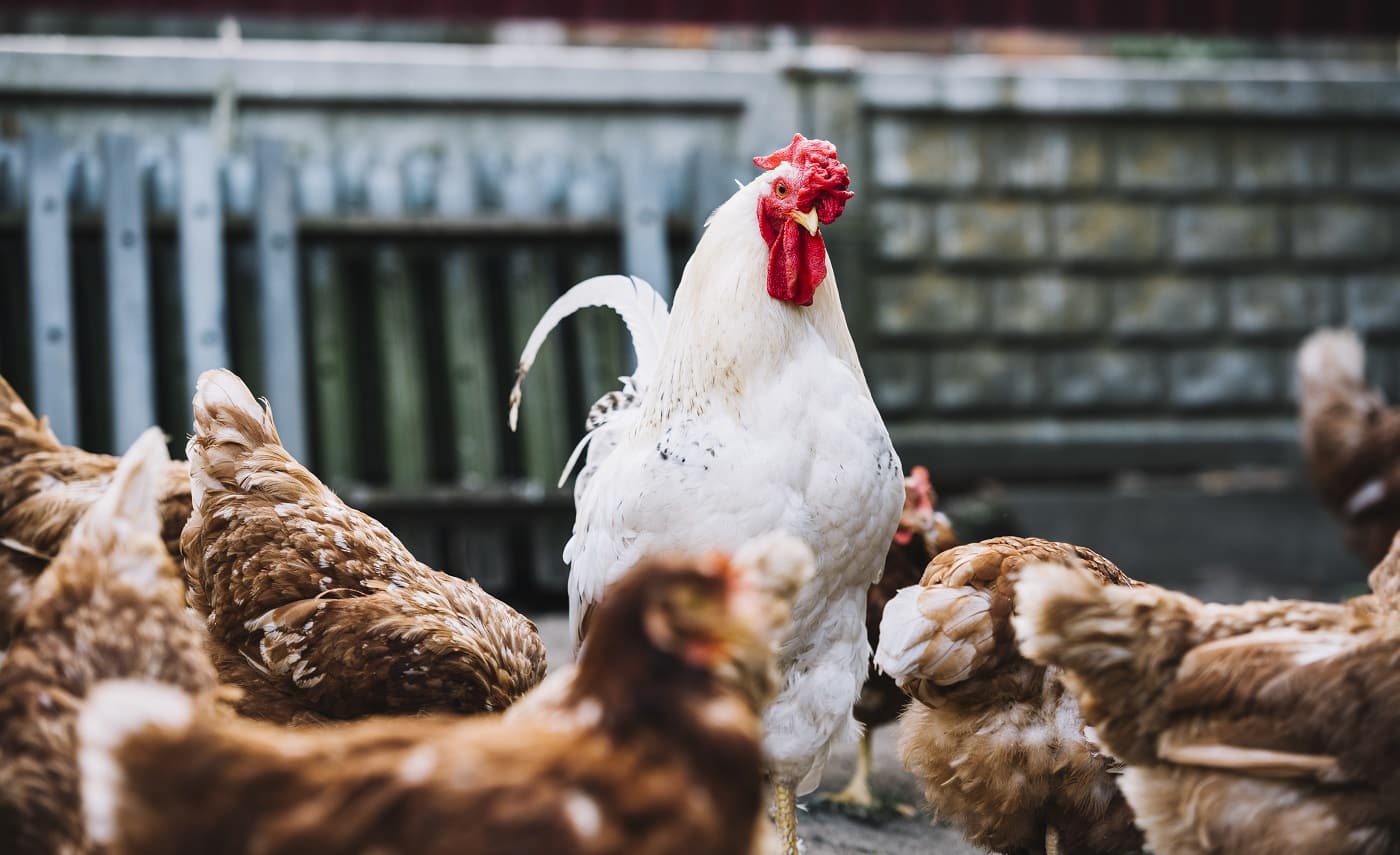 Verdict
An automatic chicken coop door is designed to make the life of chicken owners really easy. It is true that you don't need to know a lot about the workings of chicken coop doors before you buy one, but there are surely a few things to take into consideration.
We've discussed them in detail, and we hope that it has been of use to you.
On that note, we'd like to share our favorite picks with you. If we talk about one item that has been our favorite overall, it is ChickenGuard ASTi. For an added safety measure, we liked JVR Automatic Chicken Door Coop Opener the best. And Happy Henhouse CH1KM is our best weather-resistant pick.
And with this, we'll take your leave. Hoping you and your chickens have great days at the farm.
Until next time, take care!
Related Articles
15 Chicken Coop Run Plans To Consider
30 Portable Chicken Coop Plans You Can Easily Move
Best Floors For a Chicken Coop Options Right Now
32 Best Chicken Coop Kits for Sale | Buyer's Guide
57 DIY Chicken Coop Plans in Easy to Build Tutorials – 100% FREE