Imagine waking up to an aquarium with healthy green plants and happy fishes! Sounds great, doesn't it?
Well, to keep your aquarium healthy, we have the perfect solution. Maintaining an aquarium is not a task if you can get your hands on a good CO2 system. These systems are essential to ensure that the level of CO2 in the tank is optimum, thereby keeping plant and animal life the healthiest.
However, finding the perfect aquarium CO2 system can be quite challenging, given that there are so many options available on the market.
So, to help you out, we have designed this guide with a detailed description of the best 5 options that you can try. You will also find a buyer's guide after the reviews.
Without further delay, let's check out the products!
Top Aquarium CO2 Systems
IMAGE
PRODUCT
DETAILS

Our Top Pick

Our Top Pick

Fluval Mini Pressurized CO2 Kit

Weighs 0.72 pounds
The diffuser is made of ceramic
Suitable for aquariums up to 15 gallons

VIEW LATEST PRICE →

FZONE Aquarium Co2 Regulator DC Solenoid

Includes a bubble counter
Runs on direct current
Big dual gauge

VIEW LATEST PRICE →

Decdeal Aquarium DIY CO2 Generator System Kit

Made of aluminum
Includes bubble counter and gauge
Has solenoid valve

VIEW LATEST PRICE →

DoubleSun Aquarium CO2 Regulator with 12 DC

Split-Type DC Solenoid
Includes dual gauges
It fits all standard US tanks

VIEW LATEST PRICE →

JARDLI Aquarium CO2 Regulator with Solenoid

Includes bubble counter
Output pressure is adjustable
12V DC Solenoid valve

VIEW LATEST PRICE →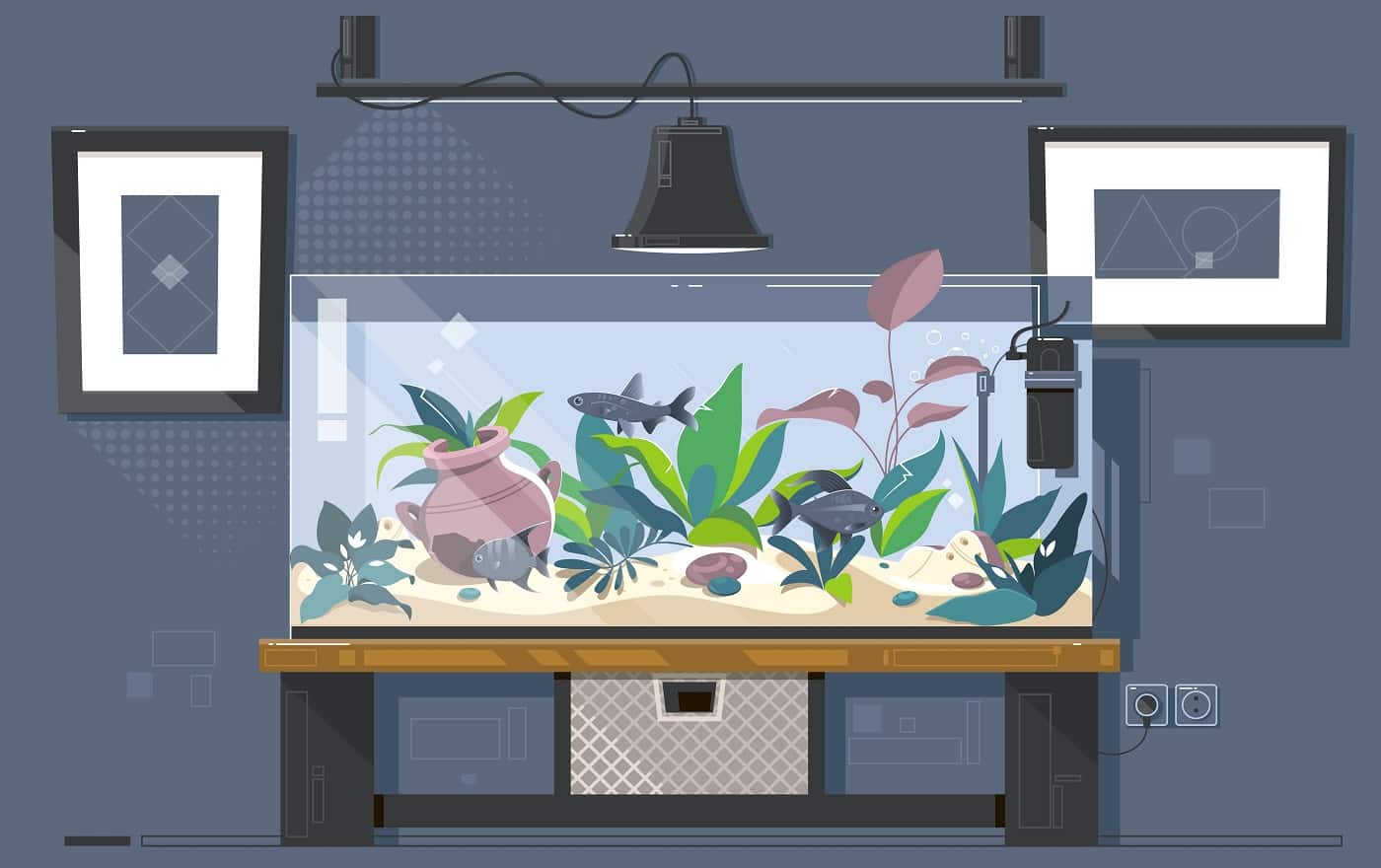 If you are looking for an efficient CO2 supplementation system for your planted aquarium, Fluval Mini Pressurized CO2 Kit is an excellent option to consider. It can support aquariums as big as 15 gallons. You can rest assured that your plants will stay healthy and green with the support of this system.
Sale
Why Did We Like It?
This kit is stocked and comes with everything that you might need to set it up. So, you do not have to incur any additional expenses for this purpose. The kit includes use-and-throw CO2 cartridges, a check valve, a gauge, ceramic diffusers, and a connecting hose.
Moving on to the installation, it is as easy as a breeze. If you are new to using aquariums and also to CO2 systems, you do not need to worry at all. It is extremely simple and can be used by beginners and pro aquarists alike.
Moreover, you must know what importance brands hold in the fishkeeping market. And this one is a very trusted company that we can safely vouch for.
It simply means that their customer feedback is great, and they provide one of the best customer services on the market. And coming to their products, you will hardly find any technical glitches.
What Could've Been Better?
There's no complaint about this product. However, we must say that it is a tad more expensive than its competitors on the market. That said, for the output it delivers, it is definitely worth the price. If you have bought a new aquarium and are on a tight budget, wait for a few days before buying this one.
Pros
Very easy to install

Kit includes all necessary elements

Great customer service

Cleaning it is very simple
To ensure that your aquarium does not face any unhealthy algae growth, FZONE Aquarium CO2 Regulator DC Solenoid is an excellent choice. It gives your plants and fishes healthy lives by eliminating all unhealthy and deadly growths in the aquarium. To know more about it, keep reading.
Sale
Why Did We Like It?
If you are new to aquariums, you might not want to spend a hefty amount on buying CO2 systems.
This product is extremely affordable and also provides great performance. After using it for a while, we have to say that the quality is top-notch and we were very pleasantly surprised because its price was not that high.
Moreover, what really stands out is that it runs on DC power sources. As a result, it draws less electricity, and the power bill will not burn a hole in your pocket at the end of the month.
And because it runs on DC power sources, it is also very simple to plug it into a different socket in case there is a power cut.
Plus, it comes with a bubble counter, making it very simple to understand how much CO2 is flowing into your aquarium. This way, you can moderate it according to the size of the aquarium.
What Could've Been Better?
On arrival, we noticed that the packaging of this CO2 system was not that great. The kit arrived in boxes that were a little tampered on the sides. We are guessing that during transit, the boxes faced damage. So, it would have been better if the packaging was a little more sturdy.
Pros
Very budget-friendly

Helps save electricity

The bubble counter helps to adjust the CO2 level

Easy to use
Cons
Packaging needs to be better
Are you looking for an option to create an economic CO2 system at home for your aquariums? Decdeal Aquarium DIY CO2 Generator System Kit is the best bet for that. This system is the most budget-friendly option to increase the plants' metabolic rates to enhance faster growth and healthier lives of the fishes.
Why Did We Like It?
Because this system helps generate CO2 constantly through chemical reactions, it is quite important for it to be durable.
And durable it is! Made of high-quality aluminum alloy, it is quite sturdy and lasts for a long time. The caps and pipes are also well-sealed to prevent any form of unnecessary leakage.
Moreover, just like the previous item, this also comes with a bubble counter and a check valve. The bubble counter is extremely crucial for this system as the chemical reactions keep making CO2, and it is very essential that you keep taking readings. Excess amounts of CO2 can be fatal to the fishes.
Additionally, their customer service definitely needs a mention. If you face any challenge installing it, their executives will guide you through the process.
In case any of the parts arrive broken, just get in touch with them. They will either get it replaced or initiate a refund. No questions asked!
What Could've Been Better?
We have hardly any complaints regarding the quality and performance of the product. But those who are new to CO2 systems might face some difficulty installing and assembling them as the instructions are not very clear. You can, however, call up their customer support for help.
Pros
Made of high-quality materials

Help keep track of CO2 level

Great customer support

Quite simple to clean
Cons
The user manual is not very detailed
If you are on the lookout for a device that is made of high-quality material and durable, the DoubleSun Aquarium CO2 Regulator with 12 DC is the best bet! This system is compatible with a range of CO2 diffusers and comes in handy if you are planning to design your DIY kit.
Why Did We Like It?
This kit has everything you need to set up a CO2 system depending on your aquarium requirements. Because it is used in making DIY kits, it is essential that all necessary tools and equipment are present. They are all present in the kit and will surely make your task easy.
Moving on, let's talk a little about how easy it is to use this item. The setting is completely adjustable and ranges from 150 to 250 PSI.
Even the display installed in this device is extremely easy to read and will not give you a hard time if you do not have the best eyesight. It also helps ensure that the CO2 level is always at the optimum range.
Moreover, the reliability factor of this item is quite impressive. It is durable, consistent, and will work its best for a long time. You do not have to replace it every other month.
What Could've Been Better?
After using it for a few weeks, we wish we could just make a tiny change in this device. The bubble counter attached to it does not rotate if you want to use it in a different position. You might need to buy a new stand to counter this problem.
Pros
The kit is sufficiently stocked

Range is adjustable

The display is very clear

It is very durable
Cons
The position of the bubble counter cannot be changed
We have reached the end of our list, and no way would we wrap it up without mentioning JARDLI Aquarium CO2 Regulator with Solenoid. The best thing about this is that it is extremely small and hardly takes up any space in your aquarium. Also, this mini regulator can be attached to multiple tanks at the same time.
Why Did We Like It?
What really stands out about this item is that it is very durable and lasts for a very long time. Made of aluminum and stainless steel, it is resistant to rust and usual wear and tear.
Moreover, it is designed in a way to ensure that the least amount of power is consumed, thereby reducing your monthly expenditure on electricity. If you are looking for an energy-saving model, this is the one. It consumes power as low as 0.4 watts.
Additionally, there's a needle that reflects the bubble count close to micro-precision. So, you never have to worry about the CO2 levels going up or down. You would be able to calculate it to the perfect precision, thereby ensuring that your fishes stay in the most healthy environment.
Also, this device would not annoy you or your house guests with the constant annoying buzz that is common to most CO2 systems.
What Could've Been Better?
After using the device for a few weeks, we encountered a strange problem. The cable of the device was pretty weak and got twisted and came off. For a product as great as this one, we hoped this would not have happened so soon. If you face any such issue, dial their customer support number and register a complaint.
Pros
It does not make noise

Not prone to rust

Checks CO2 level perfectly

Very easy to clean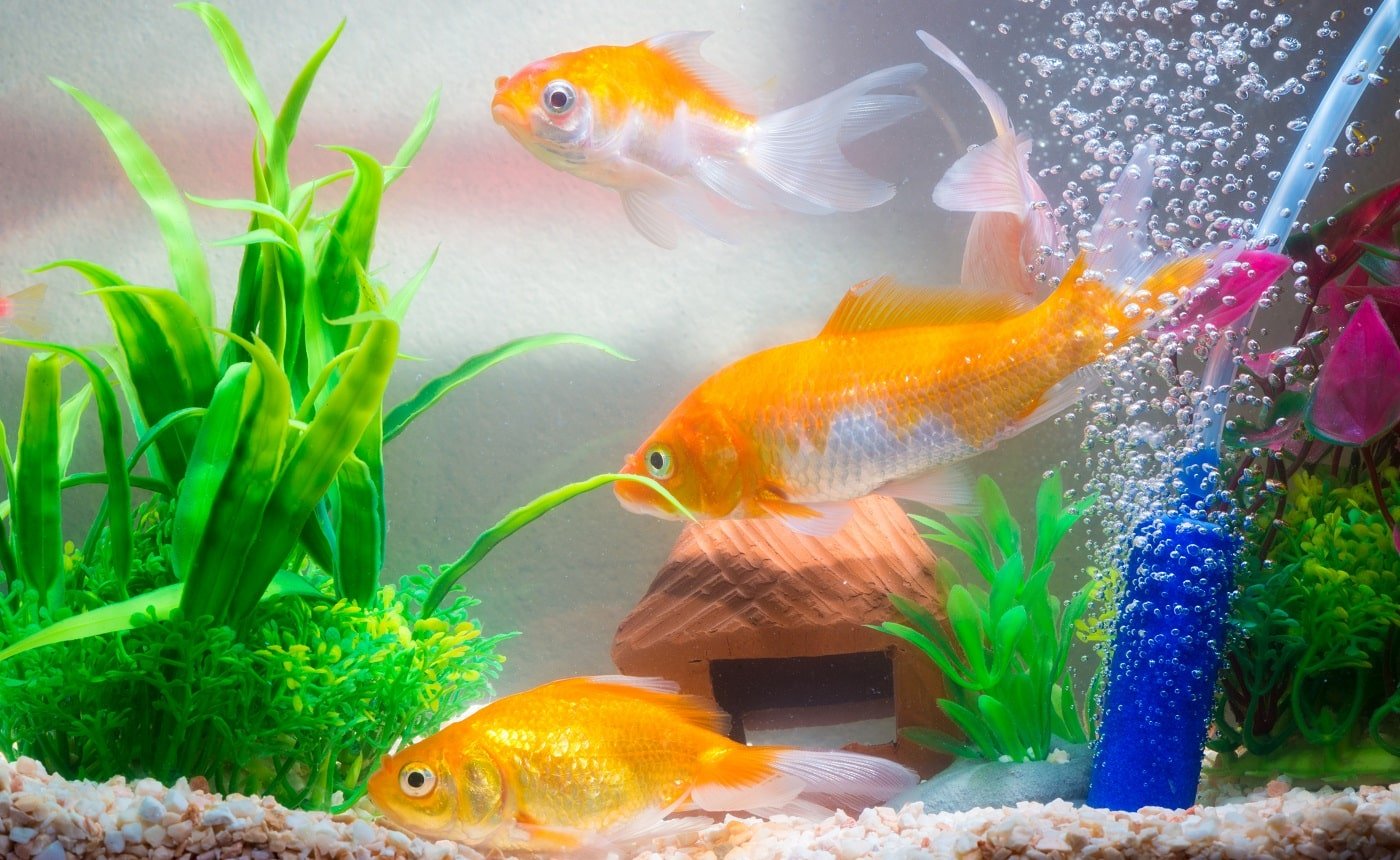 Aquarium CO2 System Buyer's Guide
Now that we have discussed the top 5 aquarium CO2 systems, we hope that you have a more clear idea in your head about their features and functions.
However, we have to say that you are only halfway into your destination of choosing the best CO2 system. In order to do that, you have to take a few other things into consideration too. These factors are very crucial in determining how well your CO2 systems would function.
In this section, we will discuss some of those factors. Let's check them out.
The Price
Aquarists sometimes face a dilemma about how to choose the most efficient but economical option when it comes to CO2 systems.
Let us tell you that it does not always necessarily mean that economic ones do not perform well. Quite contradictory, if you research a little and learn the ways to create your very own DIY CO2 system, it can be a very effective option.
There are very good kits that are available on the market and allow you to set up the entire system based on your requirements. You will get all the tools and devices necessary to set it up available in these kits. And it is quite economical too.
However, if you do not want the hassle and also save time, you can go for options that come pre-assembled. But, keep in mind, they are generally a little more costly.
Regulator
Not every aquarium is of the same size, and thus they need different CO2 levels to maintain the healthy life of the plants and fishes.
But then again, all systems are attached to the tanks. So, how do you control the level of CO2 released? Well, you guessed it right: through the regulator!
The regulator helps you to decide the tank's pressure. But what you need to ensure is that it is easy to control the regulator. Not just the control, it should also be easy to read. If the font size is too small, or if the writings are blurry, you will have a hard time noting the reading.
However, make sure that the gauge and regulator are not too big, as that would ruin the beauty of your aquarium. And lastly, before you decide on buying a kit, do check if the regulator comes with a needle valve.
This is what lets you moderate the level of CO2. In case it is not included in the kit, you will have to buy it separately.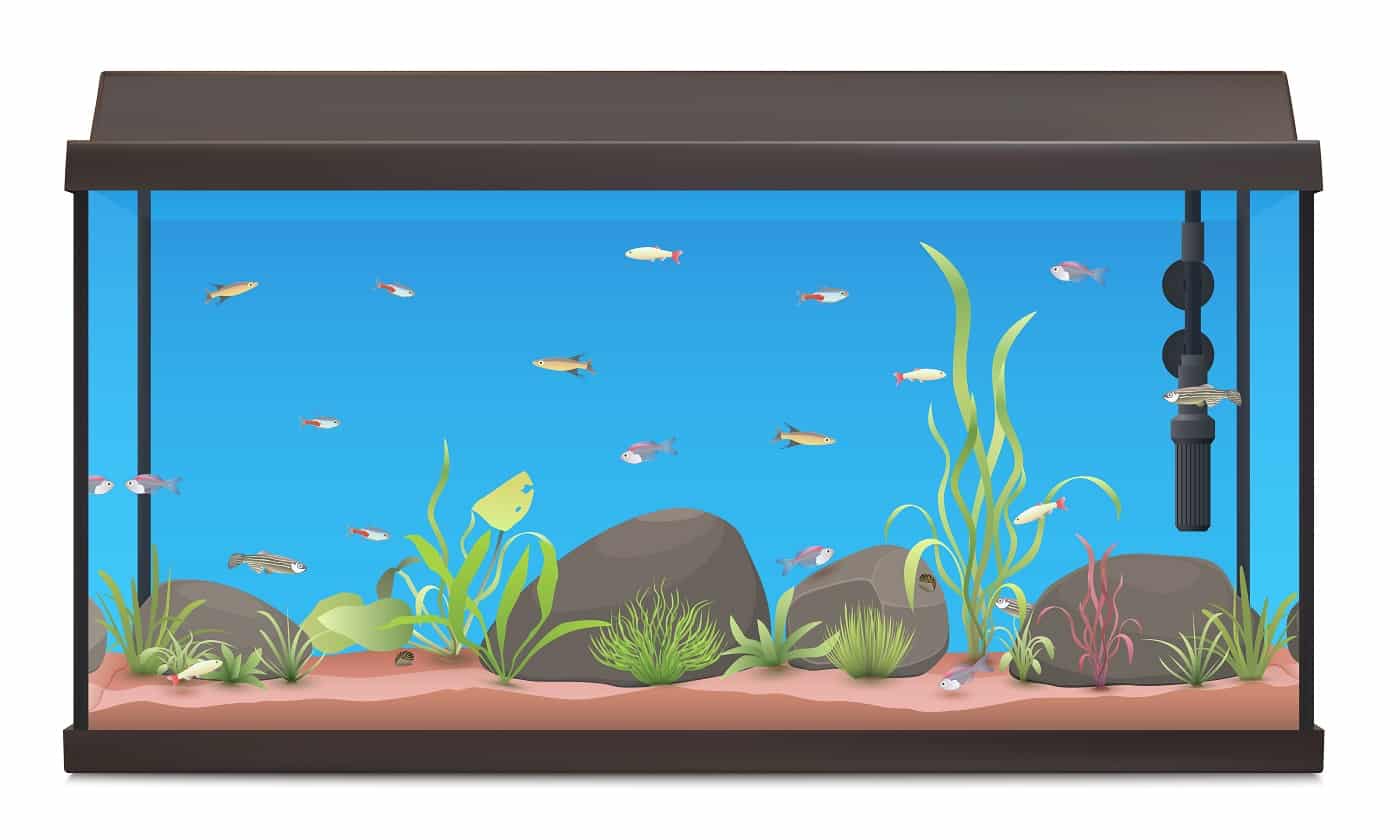 Verdict
That's all for today, folks!
We hope that you had as much fun going through this comprehensive guide as we had while experimenting and writing about the products. After reading this, we hope that you can make a more informed decision.
But, before saying our goodbyes, we would like to let you in on our favorites. Fluval Mini Pressurized CO2 Kit has managed to stand the test of time and is the best overall.
If you are looking for a pocket-friendly option, then FZONE Aquarium CO2 Regulator DC Solenoid is the best bet. And if great customer service is your prime concern, then Decdeal Aquarium DIY CO2 Generator System Kit is an excellent consideration.
And with that, it's a wrap. Until next time, take care!
Related Articles
11 Best Aquarium Safe Silicone
11 Popular Small Saltwater Fishes You Need to See
7 Best Substrates for Betta Fish Tank [Gravel, Sand & More]