The use of airbrushes is becoming popular with time.
Airbrushes are versatile, in that they can be used for multiple purposes such as for toy model paintings, automotive designs, comic illustrations, and especially for makeup and body-painting.
Today, we are going to talk about the use of airbrushes for the art of body-painting.
Before we move forward, we'd like to remind that investing in a good-quality airbrush kit is very important if you plan to get one because then, your money will be worth spending and won't be wasted on inferior quality materials.
With that said, let's jump right into it!
Best Body-Painting Airbrushes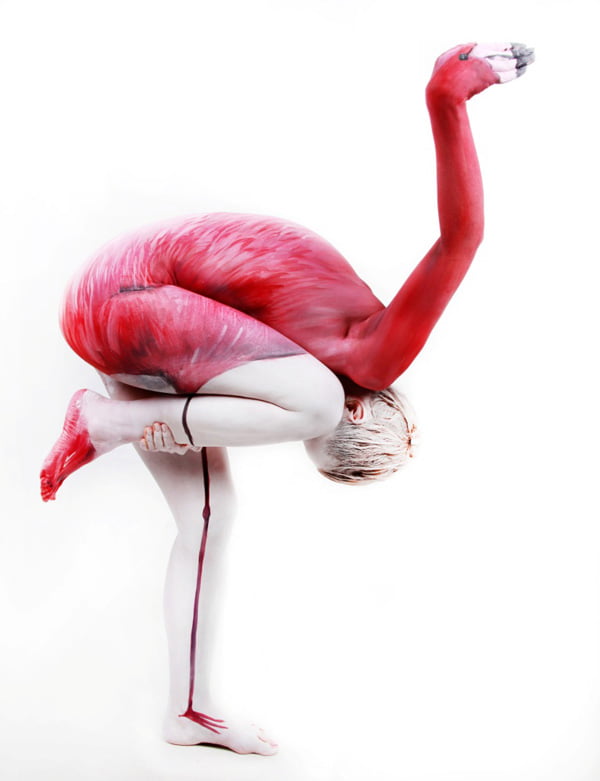 Take a look at these highly preferred airbrushing kits which are currently in trend!
Let's start off the list with this Gravity-Feed Airbrushing Kit by Neo for Iwata.
Here's a quick peek of the contents that come with this kit:
A set of 3 compact air compressors

One single airbrush solution for cleaning

A set of 3 paints

Neo for Iwata Gravity-Feed Airbrush with dual action performance
Experience
First of all, this kit is portable, which makes it perfect for creative artists who love to hit the road more often. It's also a good option for those who are looking for a small airbrush and compressor package.
The air compressor does not contain features such as a tank or an individual water trap because it is meant to serve traveling artists and lightweight airbrush users.
If you're someone who has a compact living area or someone who just likes to take on body-painting as a hobby once in a while, then this kit is the right option for you.
There are two things that we really like about this particular kit.
One is that it can be upgraded so we can buy updated and better tools separately, for example, like the $78 airbrush that comes along with it. This is great since we do not have to replace the whole kit all over again if a single tool gets damaged.
Second of all, it delivers natural and realistic effects which any body-painter would look for in a good airbrush kit.
However, we feel there is only one limitation with this pack – and that is the size of the compressor. It is quite small, and because of that, it sprays paint only to a certain extent. We had to have a lot of patience working with it.
Nevertheless, this kit is perfect for working with small details and produces dense effects.
Pros
This kit is small, lightweight and portable, which is perfect for traveling artists

It delivers amazing realistic and natural effects

All the tools in the kit are upgradable
Cons
The size of the air compressor is small and can work only to a limited extent 
Here is a kit that contains multiple of extras including main items such as a cleaning solution, holding rack, cleaning pot, a compressor with a tank, cleaning solution, and a few others. And this is what makes it stand out amongst other airbrushing kits. 
It is large in size and suitable for artists who do body-painting daily or as a profession. 
Experience
This kit allows us to have more control over the overall operation and manipulate it the way we desire to. 
The best feature about it is that it comes with a gravity brush from this renowned brand, which you have seen earlier. And Iwata is one of the most preferred brands when it comes to airbrushes. So we would also highly recommend this one if you're looking for great-quality airbrushes. 
We love that this airbrush allows us to control the flow of the spray. Therefore, when focusing on minute details, we can go for a finer spray and for filling in colors, we can go the wider spray options. 
While the airbrush itself is exceptional, we would say that some extras such as the cleaning pot is of poor quality. But overall, everything is working really good so far. 
We feel that the kit is actually a very good deal because if we had purchased the $178 Iwata HP-CS separately, we would have spent a lot more money than we did with this kit. We also found it to be user-friendly in the sense that anybody can easily operate it, especially with the easy-to-understand gauge. 
The compressor has made our body-painting projects very easy because firstly, it holds back the moisture so the work never gets messy. Secondly, it does not make a lot of noise, therefore, doing extensive work is not a problem. 
Pros
You get the whole combo pack at a very cheap and affordable price

The airbrush can be controlled according to different required settings

Assembling and operating tools is very easy
Cons
Apart from the main items, this pack has some inferior quality extras 
Blick is a renowned brand which produces high-quality art materials and is very popular for its range of paints and mediums. 
Besides paints, they also produce high-standard airbrushes. 
The Complete Airbrush System kit contains extras such as a cutting mat, glossy sheets, one hobby knife, a cutting rail, and an airbrush cleaner. The main tools are all from Iwata, which include one HP-CS airbrush, a set of 20 com-art colors, and one smart jet compressor. 
Experience
Obviously, the tools are not manufactured by Blick, but we are more than happy they included all the main tools which are from Iwata, one of the most reliable brands for airbrushes. This ensures that we receive high-quality materials with this pack.
We found that unlike some kits out there, this one has a compressor that provides great performance and offers a warranty of one year.
The materials are highly durable as they withstand long hours of paintings without showing any signs of malfunctioning anywhere. We think this is a promising kit and we would recommend this to anyone who is doing body-painting as a profession, as well as for learners.
Just like the Gravity-Feed airbrush you've seen earlier, the Iwata Eclipse HP-CS also delivers a dual performance which means that we can paint accurate and compact designs with it. It is also very easy to clean both inside and out.
On top of that, it also has a tension-setting which allows how much tension you need for your art.
On the downside, the air compressor does not have a proper air regulator which can prevent any potential mess-ups. However, you can still adjust the water trap valve to make this feature work to a certain extent.
Pros
The kit offers great-quality airbrush tools from Iwata, a trusted brand

It offers a compressor with a warranty of one year

All the main materials are highly durable and will last for years to come
Cons
The air compressor does not have an air regulator 
The PointZero airbrush is another one with dual performance action.
With this kit, you'll get a set of 3 airbrushes. One is a siphon-feed while the other two are gravity-feed brushes. You'll also get one hose, an e-book and a DVD guide for using airbrushes, and one HP air compressor.
This is perfect if you are a beginner in the line of using airbrushes and body-painting. 
Experience
The best thing about this kit is that it offers a set of 3 good-quality airbrushes, and one of them offers a different effect. 
We also get to share the e-book and DVD with some friends and students who want to practice airbrushing, and they are very easy to understand. These two also provide really helpful references in case we have to explain complicated techniques to beginners. 
The fact that this kit comes with 3 airbrushes at an affordable price has saved us a few bucks. This way, we can give our students practical and hands-on guides at the studio, without having to spend a lot of money buying individual airbrushes. 
We also suggest this kit for those who are on a budget and do not want to waste too much money on a single airbrush. The way it has saved an amount of money for us, it should also do the same for you. 
With the two dual-purpose brushes, we can do more projects besides body-painting, such as toy modeling. In case you too want to experience other types and uses of airbrushes, this kit is a perfect option to start. 
So far, the tools in the kits showed good performance but the hose started to malfunction within a few days of use. We noticed its quality is not of the same standard as that of the airbrushes. In this case, we recommend checking for a good-quality hose before purchasing. 
Pros
This kit comes with a set of 3 airbrushes in a very affordable price

Easy-to-follow guides in the form of a DVD and an ebook

Brushes are versatile, in that they serve multiple purposes besides body-painting
Cons
The hose which comes with the kit may not last long, hence, requiring a separate purchase 
Last on the list is this multipurpose airbrushing system kit by Master Airbrush.
This kit includes a lot more extras if compared to the other kits on this list, which makes it a great combo that you can get at a very low price.
Here's a list of what you'll get with the pack:
A complete beginner's guide on how to use airbrushes

A color wheel to help match different shades better

One hose

HP diaphragm air compressor

A set of 6 paints

3 units of airbrushes
Experience
The first thing that we loved about the combo is that it contains 3 units of airbrushes. Similar to the previous one, two of them are gravity-feed airbrushes, while the other one is a siphon-feed. These are pretty useful for working on other creative projects apart from body-painting.
With the two gravity-feed airbrushes, we can work with two different textures because they do not have similar reservoirs, which means they deliver two different effects.
We find that the siphon-feed airbrush is perfect for spraying paints on specific body parts such as the legs, thighs, and the rest of the body from the neck below.
Instead of having to buy separate airbrushes for a large amount of money, we have saved a lot by purchasing this set.
The second and possibly the best feature about this pack lies in the air compressor. First of all, it contains a moisture trap which holds back moisture and prevents it from entering into the airbrush, increasing the chances of clogging and potential messes.
Secondly, it has a gauge that is easy to understand and a set of two stands where we can keep the airbrushes if we're not working.
Moreover, it holds an automatic switch where it shuts off whenever the power has reached 57psi. This feature is very helpful in that it helps extend its own shelf-life and it also helps save a lot of energy.
And as if this is not enough, it also comes with a warranty of 2 years and 1-year return policy, so there is no restraining for us to work it to its limit.
However, we had a few tools missing with the purchase, therefore, we suggest contacting the seller and making sure everything is included before getting this pack.
Pros
Kit contains a set of 3 brushes, each providing different effects

It comes with a lot of useful extra tools at a very reasonable price

Compressor also comes with a lot of amazing features, including an automatic switch

Along with the features, the compressor has a 2-year warranty and a 1-year return policy
Cons
A few extras may be missing with the order for this kit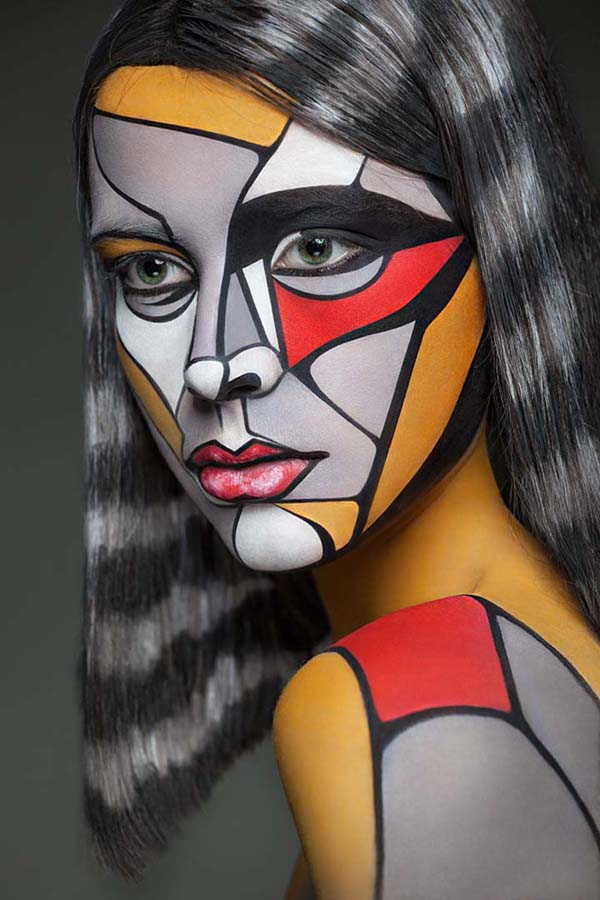 Airbrush for Body Painting Buyer's Guide
Before buying anything, we always tend to go through a few considerations first. And the same thing applies to buy an airbrush kit as well.
If you are a beginner, especially, it can get pretty tiring to inspect all the necessary requirements for getting a good-quality kit. Knowing what and what not to buy is not as easy as it sounds when you have got no idea about the particular product.
However, rest assured because we are here to guide you out of this confusion. Let's take a look at a few things you have to look for before getting an airbrush kit.
The first thing you should know is that airbrush paints are not the same as those used with regular brushes.
The difference lies in the consistency of these paints. While regular body paints are thick, airbrush paints are thinner because they have to be sprayed on to the body using the force of air itself. If they are thick, it would be impossible for them to pass through the airbrushes and even create clogging.
And with that out of the way, let's talk about how airbrush paints function.
All paints used for airbrushing must contain water so that applying or removing them will be both easy and safe.
If you want reliable safe paints, look for those which are non-toxic and FDA-approved.
Keep in mind that there are sample and starter paints that will serve only for a small number of body-paintings (the ones that came with those kits above are all starter paints).
If you want larger packaged paints, look up for those with more quantity which is normally mentioned on the labels.
Purchasing separately vs combo kits
Paints are available individually or in combo kits.
Mostly, professionals and experts would go for individual paints as they are more knowledgeable of the types and purposes of these paints.
But if you are just starting out with body-painting, we would highly recommend going for kits instead because they come with other integral tools as well. As long as you're still learning, it is much affordable to work with paints in a kit.
Once you have got the hang of body-painting, start exploring and trying out individual paints so that you can compare the quality of different paints. The same goes for tools as well.
In the hunt for a good airbrush painting kit, make sure that integral tools are available inside. Such tools include a compressor, an airbrush, a hose, a jar if you're using siphon-feed airbrushes, and of course, airbrush body paints.
We do not recommend purchasing a kit which lacks any one of the above because then, you'd have to buy it separately at a much higher price.
Since airbrush body-painting is on the rise as a popular form of art, you'll notice that there are only quite a number of brands which dominate the airbrush market with their up-to-date, good-quality products.
Whatever tools we have mentioned in our reviews are the ones we found to be good so far.
Hopefully, more brands will come up with more advanced materials for airbrushing in the near future. But for now, we would recommend sticking with a few trusted popular brands.
As you have seen in the reviews, not all kits include the same materials. Hence, it means that the prices will also not be the same.
Again, depending on the brand, one company charges at a high rate while another at a lower rate.
However, if you must buy a trustworthy airbrushing kit or an individual tool, it would cost you more than a hundred dollars.
No doubt, that is a lot of money, but the investment will be worth it as you won't have to keep replacing them time and again as you would with cheap products.
There are many companies which offer a warranty period of around 1-2 years.
However, this does not apply to the whole kit but only for mechanical tools such as the air compressor and the airbrush. That is because the extras do not cost as much as the main mechanical tools do. Most of the money you invest is actually on the latter.
So, getting such a long warranty will only allow you to use them as freely as you like without worrying about refunds or return policies.
We actually encourage you to take advantage of the warranty and put their limits to the test. Just keep in mind that you shouldn't be the cause of their damage unless they malfunction on their own.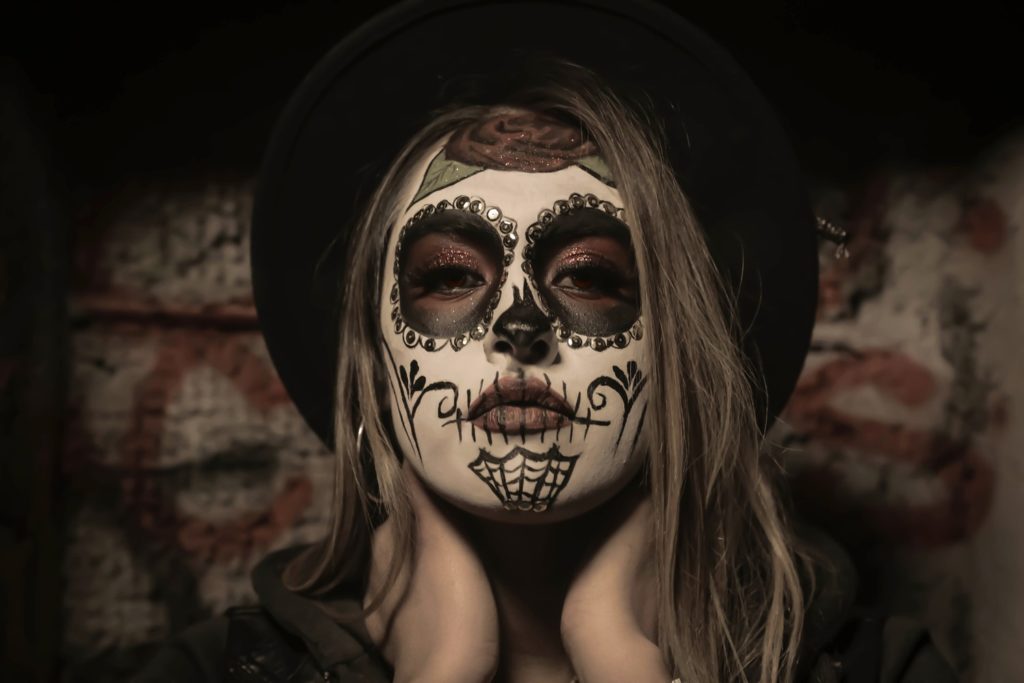 How to Get the Best Results for Airbrush Body-Painting
There is no better way to get greater results than practice.
Yes, that is a very obvious thing to say, but it holds a lot of truth in it. No amount of high-quality paints can make up for a lack of skills and practice. And yes, we said "skills" because they can be acquired through consistency and practice.
Also, keep learning and expanding your knowledge about this art. It does not matter whether you're a beginner or a professional because once you stop gathering knowledge, your chance of learning also ends.
After all, "a man who stops learning is as good as dead", right?
There are so many sources to help improve your skills. A few examples include videos, e-books and guides, classes, and so on.
If you're just starting, we'd suggest looking up sources which explain the basics first. Don't forget to check out reliable and simple ones. From those, you'll learn the art step-by-step in an easy-to-understand manner.
Here's a bonus tip: If you want to learn how professional create magnificent body-painting designs, try using stencils. They will give you ideas and in time, you will hardly require to use them anymore.
Purchasing Online
Same as for learning, there are plenty of sources to find an airbrush kit as well.
We would recommend Amazon for general choices. Sites which are similar to Facepaint will offer you a broader range of airbrushing supplies.
Airbrush For Body Painting Conclusion
As we have mentioned, there are a few numbers of brands which are taking over the world of airbrushes for body-painting.
But the brands which we picked out for you are the most favored and most recommended by a lot of body-painters out there. Hopefully, they live up to your expectations and leave no room for disappointments.
And with that, we'll wrap up today's article. We do hope this has given you some insight into the workings of these products and will help you find the best kit soon!
Good luck!
Related Articles
9 Best White Face Paint For Cosplay, Clowns & Halloween
5 Epic Face Painting Supplies That Will Improve Your Designs
Learn How to Body Paint With Brilliant Results
16 Brilliant Face Painting Techniques to Feed Your Imagination
10 Highest CFM Air Compressors of 2023
9 Best 6 Gallon Air Compressors for Your Home & Garage
What is the Best Wood for Outdoor Furniture
13 Best Spray Paints For Metal
7 Best Airbrush for Miniatures & Model
11 Best Epoxy Resin For Crafts
5 Best Polyurethane for Floors
5 Best Epoxy Resin for Tumblers
9 Best Exterior Wood Stains Today
13 Best Spray Paints For Metal
7 Best Sprayers For Staining A Fence
7 Best Airbrush For Models & Miniatures
10 Best Clear Coat for Kitchen Cabinets
7 Best Polyurethane for Floors
9 Best Paint Sprayer for Lacquer
7 Best Sprayers For Staining A Fence