Do you come across a musty smell of excessive moisture whenever you enter the house or notice mold growth in your basement, garage, or crawl space?
If so, then dehumidifiers are your best companion to control the humidity in your space and eliminate mold and stale smells. Hence, you can lead a fresh, happy, and healthy lifestyle. 
These dehumidifiers are available in various shapes and sizes depending on the amount of humidity they remove from the air. In this regard, 30, 50, or 70-pint dehumidifiers are commonly available on the market. So, if you have a space of 1500-2000 sq. ft to freshen up, we'd strongly recommend going for a 30-pint dehumidifier. 
But with various options and designs available, you may get confused about choosing the ideal one for your home. Don't worry, we are here with our comprehensive list of 8 best 30-pint dehumidifiers on the market and a buyer's guide to help you make an informed decision. 
Without further ado, lets' dig in!
Best 30 Pint Dehumidifier
IMAGE
PRODUCT
DETAILS

Our Top Pick

Our Top Pick

Inofia

Powerful compressor and 112 CFM fan system
Intelligent humidity control
Automatic/manual drainage

VIEW LATEST PRICE →

Vacplus

Intelligent constant humidity and automatic adjustment
1.35 L reservoir
Drying clothes mode

VIEW LATEST PRICE →

AIRPLUS

24-hour two-way timing
Four modes in a one-touch switch
Intelligent constant humidity

VIEW LATEST PRICE →

Ivation

Built-in humidity sensor
Energy-star rated 
Removable tank 

VIEW LATEST PRICE →

SEAVON

Easy to control panel
Ultra-quiet pdltier technology
Two drainage options

VIEW LATEST PRICE →

Whirlpool

24-hour auto-shutoff and turn-on timer
Removable and easy clean filter
3-speed fan

VIEW LATEST PRICE →

Honeywell

Energy-star certified dehumidifier
Auto-sensing humidity levels
5-year warranty

VIEW LATEST PRICE →

Hisense

One-touch operation
Easy-clean filter
Compact size and easy to move 

VIEW LATEST PRICE →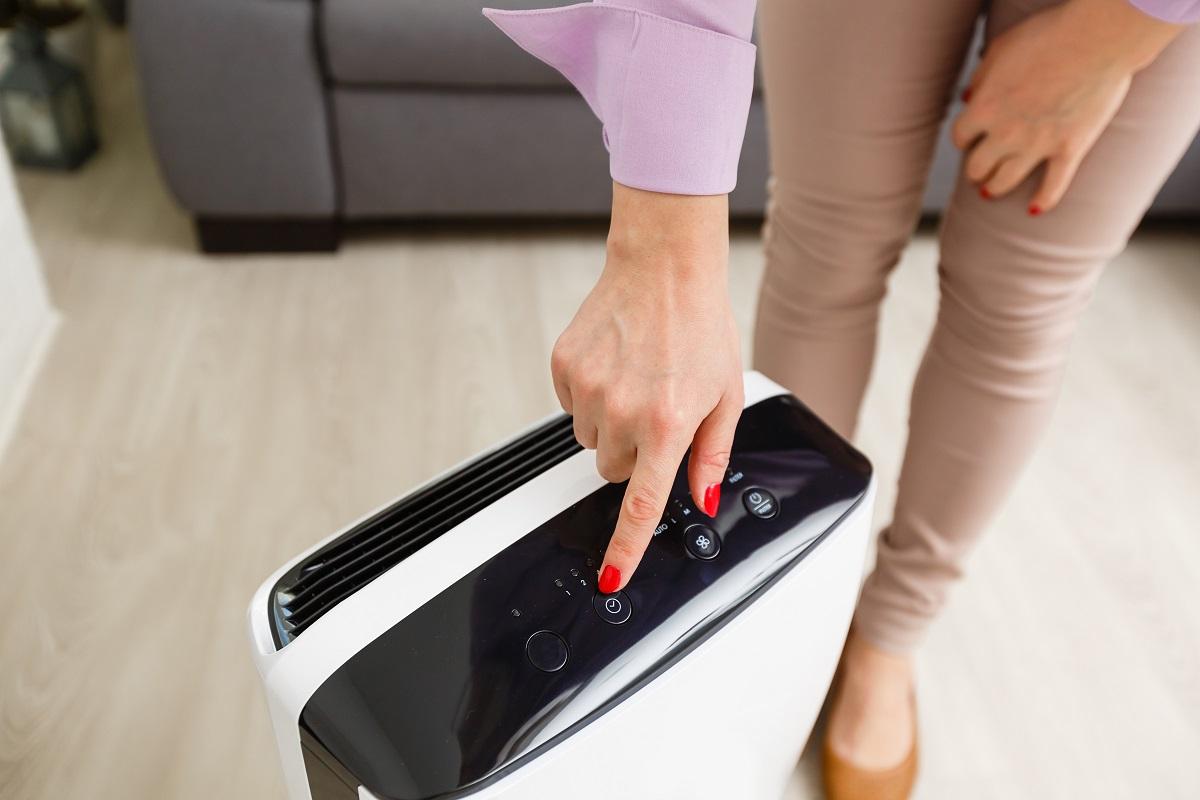 Inofia dehumidifiers are an excellent choice for any home. Whether you intend to remove excess moisture from your living room, basement, or crawl space, it surely won't disappoint. Also, its unique controls allow you to make the dehumidification process much more straightforward and efficient. 
Why Did We Like It? 
All of us need a dehumidifier to eliminate excess humidity from our space and keep it free from damp, musty smells. And this 30-pint dehumidifier by Inofia is sure to keep your space comfortable by removing 4 gallons of moisture each day. 
It features a powerful compressor and a 112 CFM quiet fan system that can remove excess moisture from an area up to 1056 square feet. Plus, its intelligent humidity control features an LCD touch panel, allowing you to set a target humidity level from 30% to 80% before working on its own. When it reaches the target, it turns off automatically, ensuring you do not overrun the machine. 
Integrated with a convenient drainage system, it provides both auto and manual drainage. You can simply drain water from it when the bucket is full. 
Lastly, it comes with other useful features like a washable filter, auto error-detection, and low-temperature operation, making the moisture extraction process much simpler and more efficient. 
What Could've Been Better?
After conducting repeated tests of the product, we did not find many substantial drawbacks. However, some users stated that the unit dehumidifies a much smaller area compared to what is claimed by the company. Potentially, we would recommend you to go because it was not the case for us. 
Pros
Auto-restart and auto-stop

Easy maintenance

Convenient drainage system

Easy and continuous operation
Cons
Some users claimed of having much smaller coverage area
Vacplus Technology aims towards providing its customers with intelligent, user-oriented residential dehumidifiers and other appliances. The former are specifically designed to meet customers' expectations with exceptional dehumidification performance, are recognized for reasonable prices and health-oriented workmanship. And the VA-D1903 delivers nothing less with a high-quality compressor efficiency. 
Why Did We Like It? 
Equipped with a superior quality dehumidifier, the Vacplus VA-D1903 delivers up to 30% more moisture removal capacity and removes up to 30 pints of moisture every day. Note here that the dehumidification capacity might differ with changing relative humidity levels and temperature. 
Similar to the Inofia HD161A, this unit boasts an intelligent humidity control system. Just set a target humidity level, and it can sense the moisture levels in the air to adjust itself for maintaining the selected level. Hence, it saves you from the hassle of turning the dehumidifier on and off constantly. 
Interestingly, it also features a drying clothes mode that allows users to make their clothes softer and odorless on rainy days. It is a much better option than a radiator, which uses direct heat for drying the clothes, thereby leading to condensation.  
Other than that, its two drainage systems (manual and automatic), easy filter cleaning, and portability will ensure easy and effective maintenance as well as a clean and healthy home. 
What Could've Been Better?
This model delivers stellar performance and can absorb considerable humidity from the air. However, after testing, we found some issues in its automatic drainage system. The drainage hose could not eliminate adequate water and required us to empty the tank manually every time, which can be a hassle for some users. 
Pros
Convenient and easy to use

Auto-shutoff option

Low-noise and optional modes

Wide application
Cons
Automatic drainage system might not be able to eliminate all the water
The Airplus 30-pint dehumidifier is designed to pull in excess moisture deposited in every corner of your house. Its compact design and movable casters ensure effortless use. Coupled with a convenient drainage system, easy operation, low sound, and multipurpose modes, it becomes an ideal choice for your home. 
Sale
Why Did We Like It? 
This AirPlus dehumidifier has various functional modes that make it quite versatile. Its simple operation, diversified design, and stellar performance provide easy use and ensure you are never caught in dampness.  
In terms of efficiency, this model boasts an intelligent humidity system, which perfectly adjusts itself to the external environment and RH level and works towards attaining the set level. Just select the required humidity level and let the machine do the rest. 
Moreover, you can switch between standard, sleep, drying, and raining modes for fulfilling different needs and having a dry space, irrespective of the climate. 
Design-wise, its compact size and movable caster wheels allow you to carry it around your home and maintain an ideal moisture level throughout. Along with that, the quiet moisture absorber system does not disturb your rest and creates a comfortable user experience. 
What Could've Been Better?
This dehumidifier by Airplus is easy to operate and efficiently removes moisture from a confined space. However, the primary concern with this is its drainage system, which might not always eliminate all the water automatically. You would need to empty the tank manually when it provides an alert. 
Pros
Automatically shuts off upon reaching optimum humidity level

Comes with four built-in modes for efficient dehumidification

Quiet operation and dehumidification

Compact size and movable caster wheels
Cons
Automatic drainage system sometimes doesn't work
This effective and high-quality device by Ivation delivers value for money as you wouldn't need to invest much for its maintenance. Its compact yet powerful compressor makes it an optimal choice for customers and saves considerable energy while operating. Long story short, you can save on your electricity bills with this unit. 
Why Did We Like It? 
Its comfortability and coolness make it stand out among other products in this category. Similar to AIRPLUS AP1907, it covers an area of 1500 sq feet. Also, it comes with various operation modes like auto-defrost and only weighs 31 pounds. 
One of the most sought-after features that makes it popular is its built-in humidity sensor with an LCD display that projects the present humidity level of the space. In this manner, you can easily regulate your ideal moisture levels that are self-controlled by the dehumidifier. 
Hidden rolling casters attached to the unit make it easy to carry over from one area to another. Plus, its Energy Star rating saves energy every time it operates. 
Lastly, it consists of a removable tank that holds up to 0.8 gallons of water and a transparent level and indicator. The easy to grip handles attached to it ensure easy removal. 
What Could've Been Better?
Although this humidifier by Ivation offers a continuous drainage system, it does not include a drainage hose, which you might need to purchase separately. Other than that, the unit is bound to deliver value for money and excellent dehumidification results. 
Pros
Easy to use

Powerful yet doesn't produce much noise

Effortless humidity control LCD interface

Energy-efficient operation
Cons
Doesn't come with a drain hose
Seavon SN270 is a highly efficient dehumidifier that can work in a space up to 2000 square feet and removes up to 30 pints of moisture every day. This dehumidifier is ideal for any bedroom, office, basement, home, or kitchen. Fit for medium to large rooms, this unit can effectively and quickly absorb moisture without racking up your energy bill.
No products found.
Why Did We Like It? 
The Seavon 30-pint dehumidifier protects your home from the deposition of excess moisture and hinders mold and mildew growth, which can make your family very sick. Its portable design lets you carry it from one room to another and keeps every inch of your house dry and comfortable to live. 
Despite running 24-hours a day, you might not have to worry about breaking your pocket on electric bills because of its Energy Star certification. You also can dry your clothes in rainy weather with its cloth drying mode. The unit quickly absorbs the moisture on clothes, while releasing dry air at the same time. 
Furthermore, it comes with a digital LCD that shows the current RH (Relative Humidity) level and its intelligent buttons allow a user to control it easily. The dehumidifier also comes with a drain hose which can be attached quickly for continuous draining. 
Last but not least, it is integrated with a safe child-lock feature. It means you do not have to worry about your child touching its buttons and they remain safe from any potential harm. 
What Could've Been Better?
One of the significant drawbacks of this dehumidifier is that it produces a very high-pitched ringing noise. You wouldn't be able to place it in a room where your baby might be sleeping, as they might get agitated and remain restless for the rest of the day. It can be quite frustrating for you and your family. 
Pros
Easy to use

Energy-efficient dehumidifier

Unique design for modern home

Easy maintenance

Various modes of operation
Cons
Produces a high ringing sound
The Whirlpool Corporation is a well-known name in global laundry, kitchen, and household appliances and is in constant pursuit of making people's lives better. With this high-quality dehumidifier, protect yourself and your family from excessive dampness and the dangers of mold and mildew growth. Now let's discuss its features in detail. 
No products found.
Why Did We Like It? 
Breathe and smell clean and fresh air again! The 30-pint dehumidifier by Whirlpool works quickly and efficiently to remove moisture from a 2000 square foot space for enhancing its air quality. This unit is suitable for any location in a house, be it your bedroom, attic, basement, garage, or others, to eliminate any allergens.
In terms of reliability and convenience, caster wheels attached to its bottom allow you to move it quickly from one place to another. Setting an ideal humidity level was never this easy. You can easily set up your desired humidity levels using electronic controls with an LED display and let the machine do all the work. 
Furthermore, the unit's three fan speeds and auto-defrost feature make the dehumidification process much more efficient. Other features like a full-tank indicator, automatic shut-down option, and clean filters are designed to make your life much easier. 
What Could've Been Better?
Similar to the SEAVON dehumidifier, this unit also produces a loud ringing sound after a few months of use. It can get obnoxiously loud compared to other dehumidifiers in this category, which can be quite frustrating. Otherwise, you do not have to worry about its dehumidification ability. 
Pros
Compact unit, efficient performance

Emptying with ease

Improving air quality without any hassle

Caster wheels ensure higher portability
Cons
Produces high pitched sound after a few months of use
The TP50WK by Honeywell is a trusted choice for a reliable and long-lasting dehumidifier for your home. Being energy-certified, its power consumption is much less than other models while removing too much moisture from the air. Also, it is suitable for any location, be it bedrooms, garages, basements, or living rooms. 
Sale
Why Did We Like It? 
Being a trusted brand choice in every household, Honeywell has integrated an intelligent moisture removal system in this unit. It automatically senses humidity levels in a room, activates the compressor to reach the desired moisture level, and maintains a clean and fresh environment. You just need to set a target moisture level using the panel and continue to carry out your daily chores. 
The washable air filter attracts unwanted dust mites from the air, which can be cleaned easily using a cotton towel or cloth. Also, its washability ensures maximum longevity and stays in a good operating condition. You do not need to replace the air filter after a shorter period. 
Its digital display panel makes it easy to use. Along with that, the splash guard helps avoid unnecessary spills and includes a drainage system for the continual removal of excess water from the tank. 
Lastly, in a power outage, it has an auto-on and an auto-off function when temperatures drop below 105.8-degrees Farenheight. 
What Could've Been Better?
The only thing that we didn't like about the product is that it doesn't feature a built-in drainage pump like other products in this range. Other than that, its slightly loud noise can be distracting in office space or bedroom. 
Pros
Includes a washable air filter

Easy-to-empty and detachable water tank

Wheels in bottom ensure easy transport

Energy-efficient model

Digital humidity readout
Cons
Doesn't include a built drain-in pump

Noise can be an issue
Hisense is a prominent name in the electronic appliance industry that offers cutting-edge and high-quality home appliances. Having more than a century of brand heritage, the company has been pursuing technological advancements to become the most reliable brand in the market. Similarly, their compact yet powerful 30-pint dehumidifier delivers a clean and dry home without any hassle. 
Why Did We Like It?
The compact unit can absorb up to 30 pints of moisture from the external environment and operates at temperatures as low as 38-degrees Fahrenheit. Its one-touch control allows users to lower their indoor moisture by pressing a few buttons.  
A handy slide-out bucket empties the water collected. The bucket-full indicator notifies you when the bucket is full, which eliminates damage from water spills. Furthermore, its filter indicator indicates when it needs washing, minimizing molds or mildew growth and its musty odor. The washable and reusable filter saves the hassle of searching for replacement stock and money to be spent.   
The attached caster wheels ensure easy movement of the dehumidifier from one room to another and its ability to fit anywhere serves as an added advantage. This unit can be ideal for homes with medium-sized rooms or without basements. 
What Could've Been Better?
Despite the small size of the 30-pint dehumidifier, it sometimes can operate very loudly. Keeping the machine in a room with a baby is unsuitable as it disrupts their sleep and comfort. We feel that this is something the manufacturer needs to improve on. Other than that, this unit is also less in features than other products in this category. 
Pros
Small and compact size

One-touch control

Operates at a very low temperature

Easy-clean filter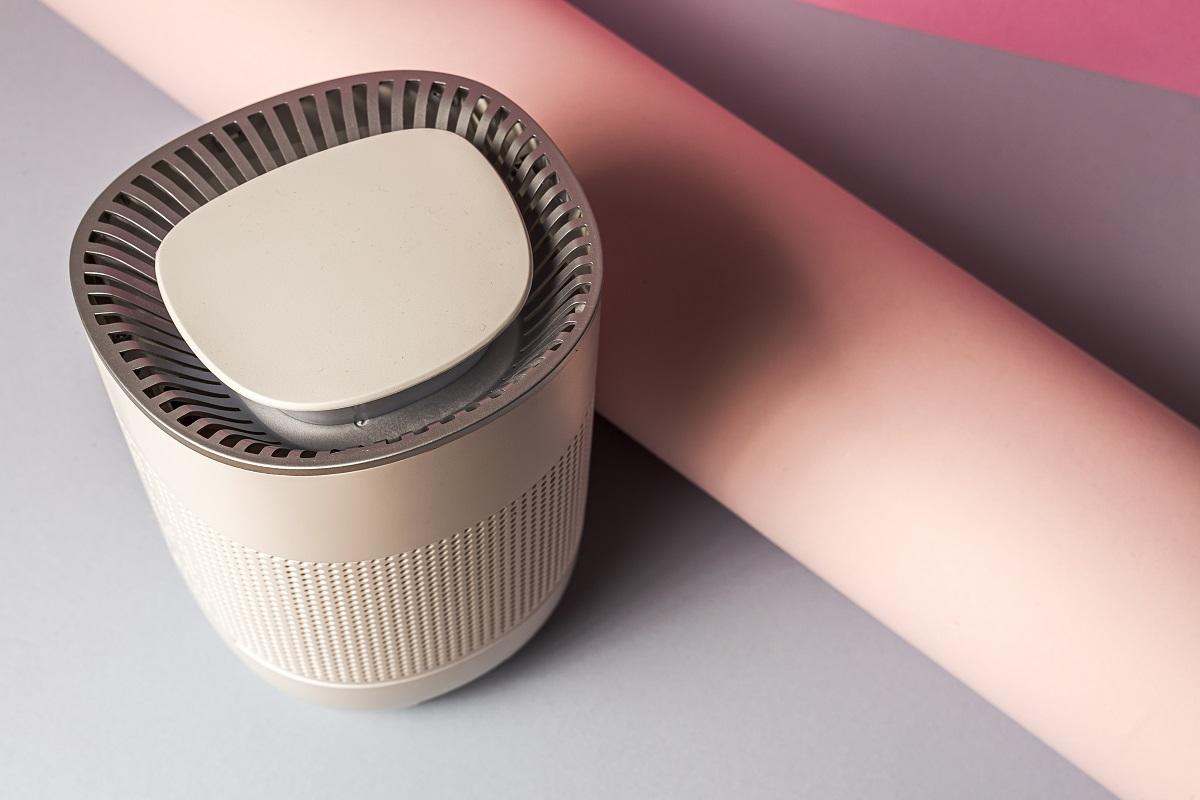 30 Pint Dehumidifier Buying Guide
Due to their compact size and powerful dehumidification ability, these 30-pint dehumidifiers have gained greater popularity regularly. It is mostly suitable for homes and offices. Now that you have gone through our review of the best dehumidifiers available, it's time you understand what factors to look into before buying one. 
In this detailed buyer's guide, we will discuss the features and aspects to be considered before selecting an ideal unit for your space. 
Area Of Coverage
The coverage area of a dehumidifier is probably the most important feature that needs to be looked upon. You firstly need to calculate the area you need to dehumidify and then look for an ideal model offering a similar coverage area accordingly. This ensures that you choose a unit that delivers quality performance and keeps your house dry and clean. 
Many companies mention the area covered by their products, like 1200, 1500, or 2000 square feet.  So, it will completely be up to you to select a perfect one for your home.
Continuous Draining Option
Continuous drainage determines whether you need to empty the moisture tank manually or you just connect the reservoir with another outlet or garden hose for ensuring automatic drainage of deposited water. Many 30-pint dehumidifiers available on the market offer both drainage systems that allow users to have control over drainage. 
In the manual system, a blipping indicator informs a user that the bucket is full and requires immediate emptying. On the other hand, in an automatic drainage system, you wouldn't have to bother looking at the indicator and water will be excluded automatically. 
However, in some dehumidifiers, automatic drainage might not function properly. So, we would suggest you go for a dual-drainage system. 
Water Tank Capacity
If you are choosing a continuous drain option, you might not need to look into this feature as excess water is being eluded continuously and it does get stored as such. However, if you are opting for a manual drainage system, capacity will be a crucial one to look at. 
It would be viable if you select a machine with a large water tank capacity. You would be saved from the hassle of emptying the tank on a regular basis. The only compromise will be that a big water tank will capture more space in your room. 
Noise Level
Dehumidifiers can sometimes get noisy, which is typical for these kinds of appliances. Compressors, fans, and motor components might not be silent and some models produce large ringing noises, which can be agitating if continued for a longer period. 
However, some models like Vacplus have a quiet operation. So, if you are facing difficulty working your way with these noisy machines, go for noiseless ones. 
Weight And Dimensions
Apart from the above-mentioned features, it also is important to consider the weight and dimensions of the dehumidifier you are going to purchase. Firstly, figure out whether the machine fits into your available space by considering its dimensions. Also, consider its weight, if you need to move the machine from one room to another. 
Warranty
When purchasing an electronic product, it is ideal to ensure that it comes with a specific warranty, which varies from one brand to another. Greater will be the warranty, more reliable will be the product. For example, Honeywell comes with a 5-year warranty, the highest in the bracket. 
Generally, these models come with an industrial standard of one or two-year warranty. You always should consider the model that offers a specific warranty period. 
Extra Features
Many brands add additional features to their products, increasing their overall experience and ease of use. For example, some models have LED and LCD panels for showing relative humidity levels. Some dehumidifiers also have ready, select electronic controls on these LED panels, allowing a user to operate the machine easily and effectively. 
Many come with defrost options which means they can automatically defrost themselves at low temperatures. They also come with a dry clothing mode which can dry your clothes in humid weather. 
Other handy features include auto-restart and auto-shut. Auto-restart allows a dehumidifier to restart automatically after a power outage while auto-shutoff comes in handy when the water tank is full, or the machine has attained the target humidity level.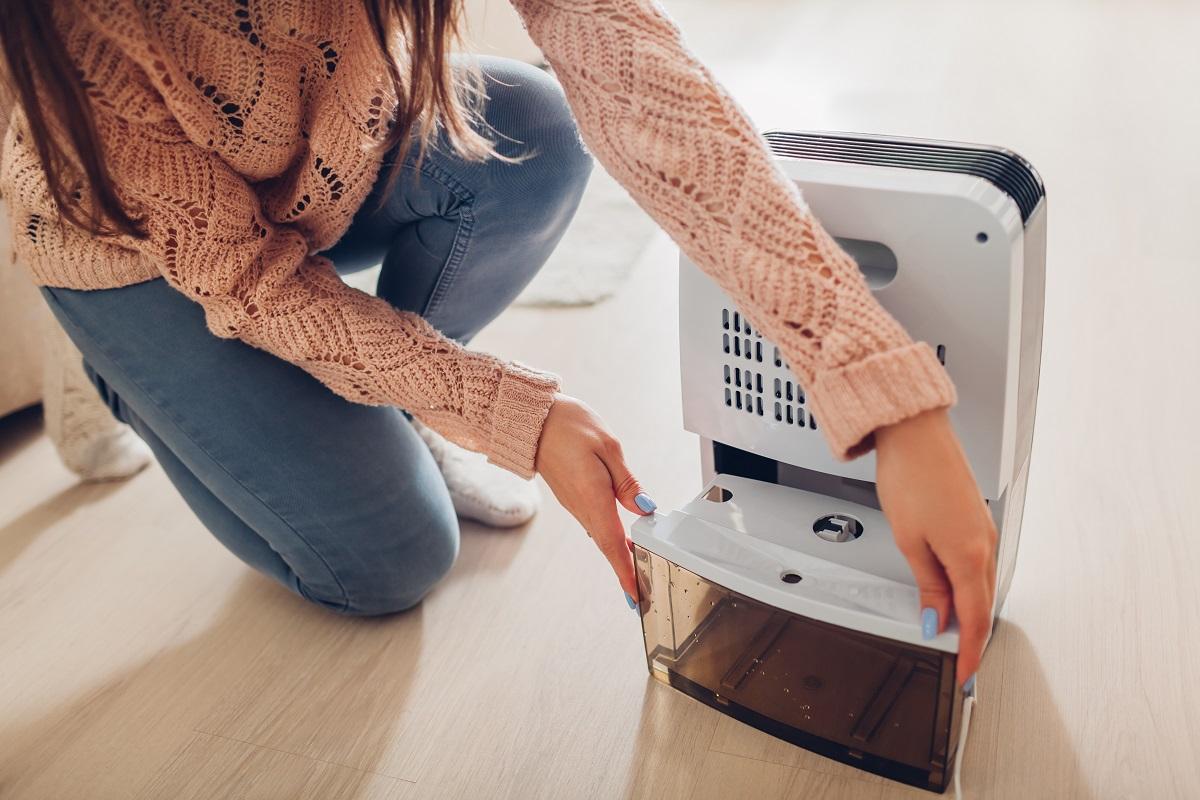 Verdict
We have now reached the end of our comprehensive review-based guide. We hope our reviews and feedback will help you select an ideal model for your space. Before signing off, we would like to mention some of our favorites. 
The Vacplus would be our number one choice within the list of the best 30-pint dehumidifiers. Its intelligent dehumidification system eliminates 30% more moisture than others in this bracket. Also, its auto-shutoff and auto-restart feature serve as an added advantage. 
Secondly, if you are looking for a small yet powerful machine, go for the Inofia. Its 112 CFM compressor not only keeps your 1056 square feet space clean and dry but also remains noise-free. Other than that, its intelligent dehumidification system ensures you do not have to go through a lot of hassle. 
With that said, it's time for us to sign off. Till next time!
Related Links
Best Dehumidifier For Apartment
9 Best Dehumidifiers for Basements
10 Best Dehumidifiers for Mold