The worst part about winters is you can't stay holed up in your garage all day long, without getting a frostbite.
And for anyone who has made the garage their home, you gotta stay properly heated in the cold chilly winters. It's not optional, but essential!
QUICK COMPARISON: Our Top 3 Picks For 240v Electric Garage Heater
Nevertheless, in the present era of modernization and advanced technology, it is never easy to find an ideal model that can cover all your basic needs under a meager budget. 
There are hundreds of options out there. But, you also wanna make sure to get hands-on a value-for-money product. So, how do you choose an ideal one? No worries. We have got it all covered. 
We have done a bit of legwork and prepared an extensive list that sheds light on the ten best 240V electric garage heaters available. Also, do not forget to cast a glance at the buyer's guide at the end that will definitely put a stop to all your queries right away. 
Without any more delay, let's get straight to the nitty-gritty!
Best 240v Electric Garage Heater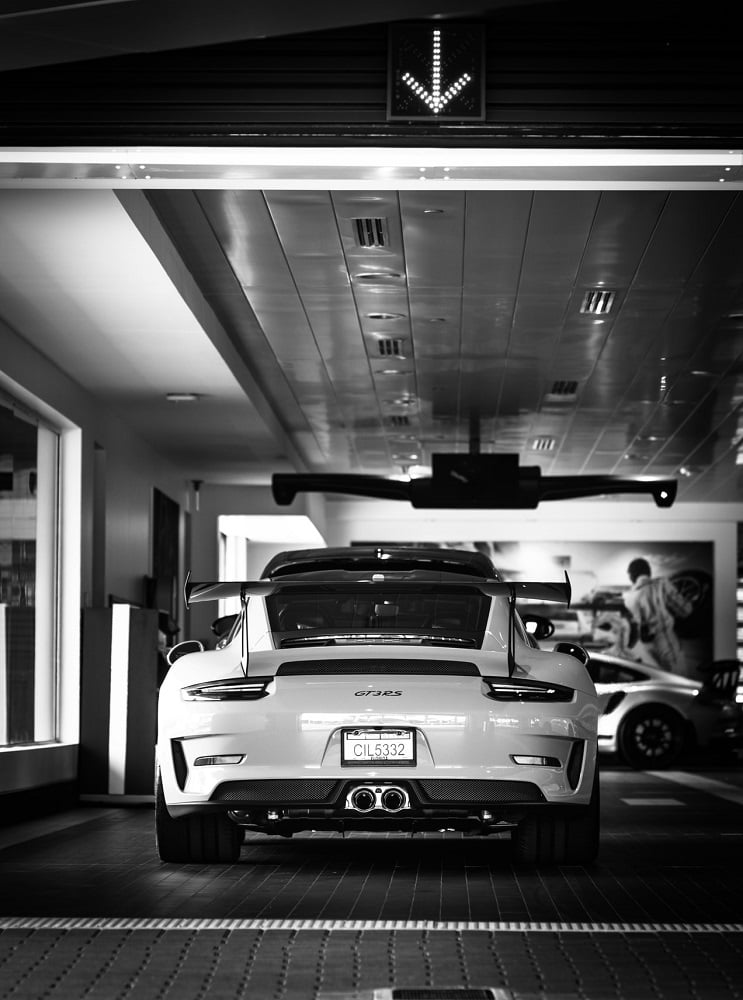 It's less likely for professionals not to be familiar with the goodwill of Fahrenheat, one of the best-selling manufacturers of high-quality heating appliances since 1922. On that note, our top entry, and possibly our best suggestion for professionals, is the high-functional FUH524 garage heater. Let's see why we like it.
Why Did We Like It?
We have no problem in saying that among all the heaters we tested, this product was one of the lightest and most functional ones we came across. The unit weighs around 24 pounds, which made it extremely convenient for us to set up in our workspace.
Speaking of convenience, this heater comes with an adjustable ceiling mount that allows for all types of placement situations, from horizontal to vertical. The versatility ensures that every nook and corner of the garage will receive the warmth it needs, allowing you to work in peace. 
In addition to its overall adjustability, the machine also comes constructed with maneuverable louvers that allows directing the warm air as per your needs.
As far as the in-built thermostat is concerned, it will help you to set the desired temperature. And the unit maintains the temperature steady for as long as it operates. That means, with this device, switching the unit on and off continuously to maintain the comfortable temperature of workspace will become a thing of the past.
To top it all, due to the industrial-grade construction, this machine comes equipped with effective dent resistance and corrosion protection, which undoubtedly increases its lifespan.
What Could've Been Better?
To begin with, we've found that the model doesn't always project warm air from the front. Hence, we would recommend using an additional fan to help circulate the air and increase its effectiveness. Also, if countless online reviews are to be believed, this heater fails to be energy efficient if the garage is not well insulated. 
Pros
Anti-corrosion and dent-resistant

Wall or ceiling mount

Adjustable louvers

Delivers constant temperature

Industrial-grade construction
Cons
Works best in insulated areas

Poor warm air projection
Sale
Dr Infrared Heater is one of those brands that are specifically well known for their garage heater range. Likewise, their DR966 model appears to be one of the versatile heaters that have been specially designed to warm up any area of your workspace with precision. Constructed to be highly durable, this is our second best pick.
Why Did We Like It? 
To start with,  the D966 model is a commercial-grade heater that is ideal for warming up large areas of your workspace that other heaters may not be able to handle. 
Apart from powerful performance, it is also capable of providing uniform heat with less noise and turbulence, all thanks to the large 8-inch fan. It ensures the heat emanated from this unit gets distributed throughout the walls of your garage evenly. 
Similar to our first pick, this unit also comes with an adjustable mount bracket. It helped us in setting the angle of the heat projection without having to touch the chassis at all. Also, like the Fahrenheat heater, this unit comes with adjustable louvers to enhance your warm airflow adjustability experience.
To make it even better, unlike other products, Dr. Heater incorporates a few premium features that make maintaining safety a matter of child's play. Firstly, it includes an internal alarm that alerts via a tone and light when internal temperatures reach a dangerous level. 
In severe overheating situations, the chassis is also designed to have a higher degree of thermal protection. Meaning, if the unit gets too hot, this feature prevents the immediate environment from heating up dramatically.
What Could've Been Better?
Although we're hugely impressed with its functionality, there still remains a major bug. It requires a professional installation that may burn a hole in your pockets. Also, it weighs about 27 pounds, which may be a bit heavy for any user to install without help. That's why we recommend getting a second pair of hands during its installation process. 
Pros
Visual alarms indicating dangerous temperatures

Dynamic 8-inch fan to spread the heat evenly

Causes less noise and turbulence

Adjustable mount bracket and louvers
Cons
Heavy to install it alone

Requires professional installation
Sale
The global brand Dr. Infrared, has bagged another spot on our must-buy list with its rich-performance model, the DR988. Designed to provide a more comforting workspace experience than our Silver Pick, this unit comes with a rugged body that warms up even larger garages efficiently. 
Why Did We Like It?
The best thing we've liked about it is the utilitarian features and portable design. This makes the model one of the best options to warm up a semi-outdoor environment effectively. 
Apart from that, its product casing is composed of durable and light steel. It comes coated in a red-hued epoxy paint that makes not only the body anti-corrosion and dent-resistant but also one of the attractive looking heaters on our list. 
Now, as it is one of the first heaters on the list that doesn't employ mounting brackets, many of you may think that it is of a lower quality than its fellow picks. But, that fails to be the case. This unit is designed especially so that it can sit safely on any space, and provide a high warmth profile to the space it is set in.
It's impressive how this model has been equipped with an advanced Nema 630p power cord that is specially designed to enhance the performance even in most rugged work conditions. Last but not the least, this device is protected by a finger-proof grated cage that ensures the safety of the user from unintended mishaps. 
What Could've Been Better?
Speaking frankly, this product does not oscillate, so the heat is only blown in a single direction. Secondly, if countless reviews are to be believed, then the heater does not come with a remote control, which makes it one of the inconvenient products on the list. 
Pros
Designed for outdoor and semi-outdoor use

Anti-corrosion and dent-resistant

Nema 630p power chord

Finger-proof grated cage
Cons
Has to be operated manually

Does not oscillate
Sale
Dimplex is one of those brands that we cannot have enough of when it comes to heavy-duty and portable electric garage heaters. Housed in stainless steel and powder-coated with an epoxy finish, the DGWH4031G is made to stand the test of time. After testing, we can safely conclude that it is one of the most reliable and durable products we've come across. Have an inside scoop of this model from us. 
Why Did We Like It? 
For those who are not willing to give up beloved hobbies or special DIY projects in the merciless cold weather, this heater from Dimplex is worth giving a try. 
Unlike the majority of in-wall heaters within the same price range, this unit using a standard 240V power source delivers a considerable 14,000 BTUs of heat. This feature makes it an ideal option for any small to medium garage spaces, you own. 
Even better is the easy installation of the product. This unit comes equipped with an ergonomic mount bracket that ensures both wall and ceiling installation. Once it's installed, all you need to do is swivel the whole unit on its mount to adjust the warm air direction effectively. 
Speaking of convenience, it includes a remarkable fan delay feature. This plays a significant role in making this machine energy-efficient, and also cut your electricity bill costs substantially. 
All in all, we believe it can be safe to say, you won't regret purchasing this highly durable and efficient heater from Dimplex to warm up your workspace in a hassle-free way. 
What Could've Been Better? 
The only gripe we had with this Dimplex electric garage heater was its noisiness. While we were testing, it made a rattling noise when it was placed on the concrete floors. Besides this, in its price range, it beats others hands down undoubtedly.
Pros
Highly-durable stainless steel construction

Delivers 14,000 BTUs of heat

Easy installation process

Fan delay feature
Sale
As we are already four products deep into the list, we thought maybe it's the right time to introduce you to this high functional unit from Cadet. The brand is quite renowned for designing durable and comfort control heaters that come with several attractive features. And, this time too, it has struck the right chord with the CSC152TW model. 
Why Did We Like It?
Not only is it one of the quietest electric heaters we have come across, but also the most attractive one of the lot.  Unlike most products, this model comes with a powder coating that can give a nice charming blend to your garage decor.
Besides its sleek appearance, this model also sports a heating capacity of 2,000 Watts that starts pumping warm air into the room as soon as it is switched on. So, now you won't have to wait any longer to enjoy the warmth of your house, in case you forget to switch on the machine beforehand. 
Furthermore, this model comes with a thermostat that is exceptionally accurate. This made it possible for us to set the desired temperature, sit back, and relax. While we binge-watched "The Sinner" on Netflix, the model reached the set temperature and turned itself off.  
As a bonus, this unit is crafted in the USA, so rest assured you can savor in the warmth of your workspace, without losing calm over its quality and durability. 
What Could've Been Better? 
As brilliant and unique this in-wall garage heater is, it is not without certain flaws. We were extremely disappointed to find out that there is no LED display on this unit. Also, since the heater lacks an automatic off switch, the circuit breaker has to be turned off manually. 
Pros
Comes with a reliable thermostat

2,000 watts heating capacity

Operates quietly

Crafted in the USA
Cons
Lack of an automatic off switch

Does not display the temperature
Sale
Speaking of top-rated heaters, we cannot ignore this powerful unit from Comfort Zone that comes with three wattage settings. This powerful commercial heater comes with countless excellent features that are suitable for creating a cozy environment for your serious work to cool DIY projects. Let's check what this brilliant product has to offer in detail.
Why Did We Like It?
We were looking for an efficient and powerful electric garage heater for our cramped up condominium. And, when we found the Comfort Zone ceiling mount heater, we knew it would be perfect for us. The main reason underlying this is its space-saving design. It not only occupied a limited space in our room, but, to our surprise, also delivered a higher heat dissipation efficiency. 
However, the cherry on the cake is the targeted heat trait. This is made possible by a series of exemplary louvers that can be mounted at different angles to channel the airflow appropriately. Not only that, they also reduce the possibilities of wasting heat by making sure to direct it where they are required the most. 
Like Dr. Heater D966, this model also comes adorned with a built-in-sensor that shuts it off as it reaches an unsafe temperature to prevent overheating. Last but not the least, the heater features  a dual knob that helps in easily adjusting the thermostat and achieve just the right heat output level for your space. 
What Could've Been Better?
Perfection is a myth, especially when it comes to high tech products like an electric garage heater. Although this powerful unit comes with a lot of win-win features, it suffers from one major drawback- its loose blade fans. Hence, we recommend checking and fixing this issue before starting to install the heater. 
Pros
Highly durable

Space-saving design

Adjustable louvers

Advanced built-in-sensor
Our list of 10 best 240V electric garage heaters would have remained incomplete without this budget-friendly and versatile machine from the King. Indeed "the king" of portable garage heaters, this highly-trusted unit left us amazed with its unmatched functionality. 
Why Did We Like It? 
When it comes to buying a portable and lightweight electric garage heater for your crammed workspaces, King can be a great option to consider. With a modest 9 pounds, this unit has secured its position as the most lightweight unit on our list. 
But, don't let the humble silhouette fool you! This unit also comes adorned with a Pic-A-Watt element that allows customers to choose from a wide range of wattage options. In this way, they can tailor the heater to an area's specific requirements. 
Apart from that,  it comes adorned with a  premium combination of an efficient high-steel mass element and a whisper-quiet squirrel cage blower. This ensures top of the class performance and years of trouble-free operation.  
Not to forget, the heater nails the Patented Smart Limit Protection. This signifies it can automatically shut itself off in an abnormal situation. So, now you can stop being extra cautious in your garage to refrain from any dangerous mishaps. Though it might be not the safest one we have reviewed so far, it's still worth your consideration. 
What Could've Been Better? 
What made us really upset is that the model doesn't come with a compatible thermostat. This means it can make regulating warm air temperature levels seem like a real job. Besides that, while our testing, the grille screws broke off, which became quite a bummer for us . 
Pros
Lightweight

Pic-A-Watt element

Whisper-quiet squirrel cage blower

Automatically shuts off in an abnormal situation
Cons
Lack of a compatible thermostat

Easy breakable grille screws
Sale
Speaking of the top-value recommendations, it's now time we introduce you to one of the most affordable and highly durable options on our list-the NewAir G56 model. If you want nothing but a reliable and strong performing unit to take care of your moral sized garages, then this mighty device can be worth considering.
Why Did We Like It? 
To begin with, the USP of this model is its 5600-watt heating capability. This means, coming with 19,107 BTUs,this heater can heat large areas up to 560 square feet- making it one of the strong performing models recently available. 
What really impressed us is that this model comes in a rugged and portable design, which helps it to deliver extra warmth wherever it's necessary. It also raised our comfort by a notch with it's built in-carrying handle and cord storage that made it easy for us to carry the heater anywhere as per our needs. 
Furthermore, this model is engineered with a reliable single-pole thermostat that can automatically maintain the temperature you set once. Thus, now you can wallow in the warmth of the space just by turning a dial. It's as simple as that!
Lastly, this model comes with a 1-year replacement or repairing warranty, which made it a complete value-for-money product to us. 
What Could've Been Better?
While every feature of this unit is nothing short of perfect, the in-built thermometer is not accurate and also tends to cut-off way before the garage gets fully heated. But, having considered its other premium features, this aspect can't be seen as a major deal-breaker. 
Pros
Carrying handle ensuring easy portability

Stainless steel body

Dual fan modes

Single-pole thermostat
Cons
In-built thermometers lack accuracy
If you are looking for a high-efficiency heater that can add colour and pomp to a dull workspace, then this RCP402S can be your go-to-solution. Aptly termed as the Hot One, it truly lives up to its promises of being sizzling hot when it comes to performance and aesthetics as well. We have to admit; this can be the most attractive garage heater we have ever come across.
Why Did We Like It?
To begin with, this attractive unit is not all about the killer looks on the outside. Apart from its slamming body, this hot cake is constructed using 20-gauge tough steel construction. It is then baked with a powder coat paint finish to give the machine unrivaled levels of durability. So, whether you work in a commercial workshop or a damp basement, the Hot One will survive practically in all sorts of challenging conditions.
Speaking of its versatile functionality, this product stands head and shoulders above its rivals. Besides including a thermostat control dial and two different wattage settings, there's an automatic control temperature switch that lets you change the temperature as per your preference. 
Furthermore, for the ease of installation, this machine comes equipped with a robust bracket. This feature makes sure you can keep the heater standing or mount it on the wall or ceiling with ease.  
The cherry on the top comes in the form of inbuilt quality temp safety features that automatically turns off your heater when the temperature hits the peak level. All in all, this is one of the most durable and long-lasting products that can be worth giving a try. 
What Could've Been Better?
You might be wondering why we ranked this shop vac lower than other models on the list, especially after knowing its remarkable features. Well, the reason for that is the absence of the carrying handle. So, those of you who are on the lookout for a portable heater, this heater can't be considered as an ideal option. 
Pros
Thermostat dial

Two wattage settings

20-gauge steel body construction

In-built temperature safety features
Sale
There's no doubt about King's quality as they have consistently maintained a stellar reputation with a diverse range of residential electric heaters, thermostats, garage heaters throughout the last decade. The KBP2406 model confirms this reputation, and we included it in our list as it's one of the versatile heaters out there. 
Why Did We Like It?
Frankly speaking, it's an electric heater that comes with fewer superb features than the ones we've talked about till now. 
But, the first thing that got us interested in this King KBP2406 model is the unique Pic-A-Watt feature. And what we love about this feature is that it allows you to select from several wattages prior to installation. This means with 950, 1900, 2500,3800,4750, and 5700-watt options, you can easily tailor the unit to provide the perfect heat for any garage, however big or small.  
We were also pleased to see that this model comes with a patented Smart Limit Protection and tip-over shut-off safety mechanisms. It not only helps in providing adequate protection from overheating but also shuts off the machine automatically in case of any unintended mishaps.
What Could've Been Better?
Before signing up for this model, keep in mind the different flaws that prevent it from being an efficient garage heater. As per several negative reviews, this model ships with missing, broken, or improper parts that make it less or not working at all. 
Also, surprisingly it doesn't tend to last a long time. Overall this model provides a little value for money, hence, not an ideal choice for those who are looking for a decent option in a meager budget. 
Pros
Different wattage options

Smart Limit Protection certified

Built-in-thermostat

5-years warranty
Cons
Shipping defects

Poor durability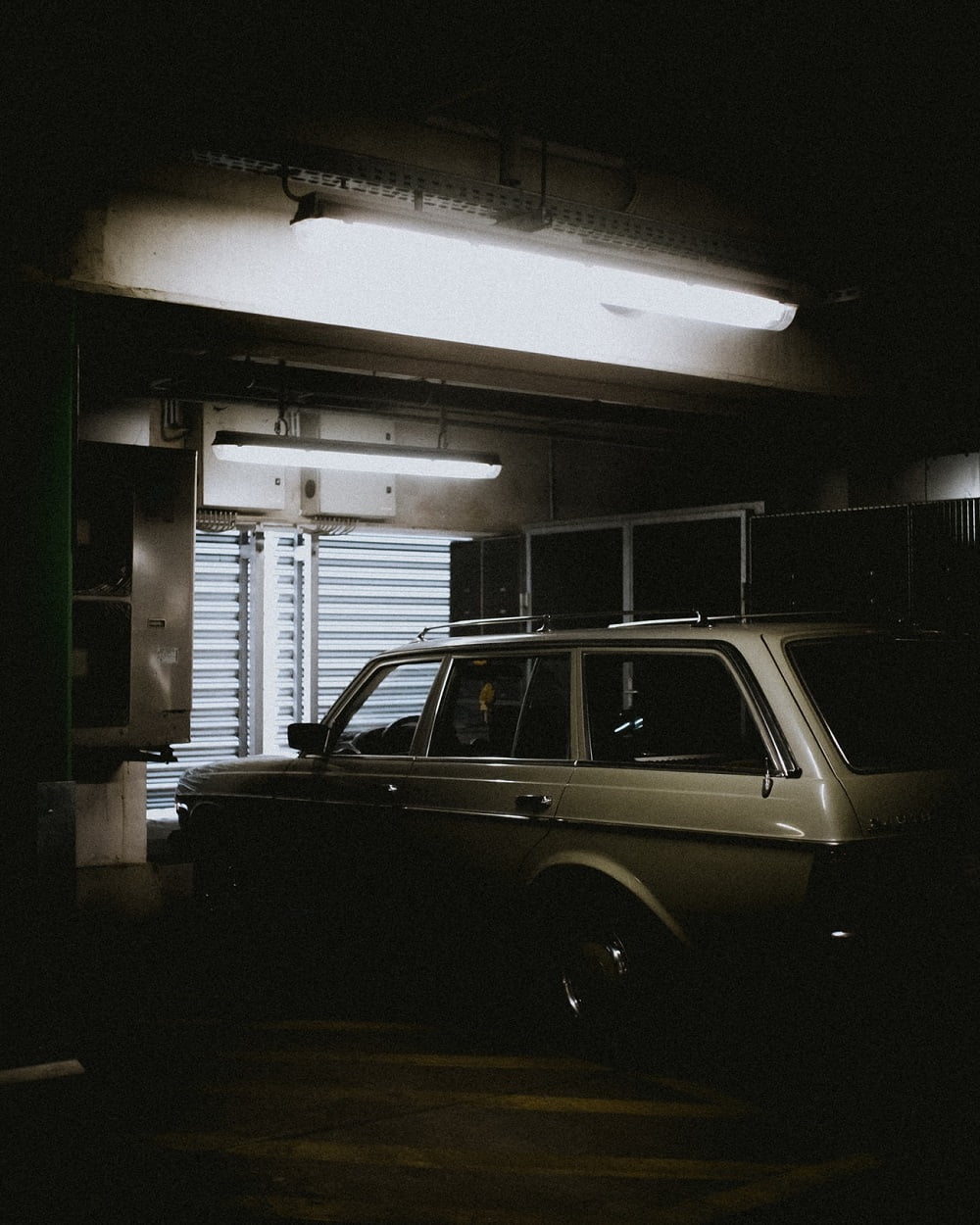 240v Electric Garage Heater Buyer's Guide
Working in the garage in the winter can be a mighty cold experience-but it's nothing that a top-notch electric heater can't fix! By now, you know the different kinds of premium heaters available today, but again, you may face some confusion to choose the product that fits your needs. 
To help you out in this challenging journey of choosing the best heater, we have listed down certain significant points you should keep in mind before committing to the final product. These are as follows-
Garage heater location
Not many of us know, but it is essential to first consider the location where the heater would be placed. Now the question is-"Should you go for an infrared heater, or a wall-mounted model would be better?" According to us, if you would like to direct the heat to a specific area of your garage, a radiant or infrared heater would be an ideal choice. Again for heating the central position, we recommend you go with a lightweight ceiling or a wall-mounted model. 
Wattage Options
If you are going to use the heater frequently to warm up your garage space, then it is wise to buy one that can help you save energy efficiently. Generally, professionals prefer a heater with multiple wattage options as it allows them to change the settings as per their needs, and thus save energy. 
Type of Installation
While buying electric garage heaters, the next thing you need to consider is the type of installation you are looking for. If you choose one that needs to be hardwired with its own switch and circuit, then remember installing it requires a professional electrician. Placing a heater on a line allows you to use your tools and other electrical items without worrying about blowing a fuse. So, such heaters are best options for workshops and garages where there is a diverse range of tools and hardware. 
On the other hand, we believe portable heaters to be a good choice for a garage that is already fitted with several outlets. All you need to do is plug it in a nearby switch box for instant heat, and you are good to go. 
Adjustable Louvers
Another feature that you need to look for when buying an electric garage heater is the presence of adjustable louvers. Adjustable louvers are extremely handy as they can be mounted at different angles to channel the airflow appropriately. Not only that, they also reduce the possibilities of wasting heat by making sure to direct it wherever it is required the most.
Durability
Since you are going to use the heater in the garage or workshop, it is crucial to choose a model that is durable enough. We advise selecting a product that is built of strong metal and comes with louvers as well. Furthermore, you should also make sure to choose a product that comes equipped with dent-resistant or anti-corrosion features, thus ensuring it enhances durability.
Safety Features
The fourth aspect of an electric garage heater that you need to consider is its safety features. It is important to make sure that your heater comes with certain advanced features to keep you safe whilst you are working in peace. Hence, it is always wise to buy a heater that comes with a tip-over switch, overheat protection, cool touch features,and the likes.
Maintenance
Like any other product that you buy, an electric garage heater should not be challenging to care and maintain. So, while making a choice, it is vital to select a product that is easy to maintain and does not require regular tending. Always go for the options that make your life simpler and considerably reduce the efforts you have to put in regularly.
Verdict on Best 240v Electric Garage Heaters
We hope this comprehensive guide helps you find the electric garage heater that meets all your needs. Although it might seem like an overwhelming task at first, we assure you there is a premium model out there that meets all your needs and budget. 
Before we take our leave, here's a quick recap of what we have learned- Fahrenheit FUH54 and Dr. Infrared Heater DR 966 are the premium-picks that offer high durability and portability. They offer a large temperature range and certain advanced features that make them the best products available today. And if you are looking for decent options within a modest budget, then go four top-picks-Comfort Zone CZ220, KING GH2407TB, or NewAir G565000.
Feel free to contact us or go down on the comments section below if you have any queries. We will get in touch with you right away. Till then, stay tuned for more such exciting reviews. 
Here's wishing all the luck!
Related Articles
7 Best Paint for Interior Garage Walls Right Now
23 FREE Detailed DIY Garage Plans With Instructions To Actually Build
19 Garage Makeover Ideas To Transform Unused Spaces
8 Best Blowers For Drying Cars This Year
13 Brightest Light Bulbs For Garage
10 Best Tire Pressure Gauges on the Market Today
10 Best Hand Cleaner for Mechanics and Grease
13 Best Battery Chargers for Cars
13 Best Electric and Propane Heaters for Garage
12 Best Bi-Directional Scan Tools
What Size Tankless Water Heater Do I Need?
Beacon-Morris "BRT" Residential Garage Heater Review
Ceramic VS Infrared Space Heaters | What's the Difference?