A gas range at home always facilitates quicker and more convenient cooking than the conventional gas stoves. 
But many apartments and modern houses come with a space constraint that makes it difficult to accommodate the regular-sized gas ranges. Don't worry; there is a solution for this too! You'll just need to find a 24-inch gas range that will fit comfortably even in very compact kitchen spaces.
However, the increased popularity of such gas ranges has led to several models being sold. Thus, picking the suitable one becomes difficult. 
So, we've tried to make the process easier for you by putting forward this list of the best 5 models available out there. Do give it a read. 
Best 24-Inch Gas Range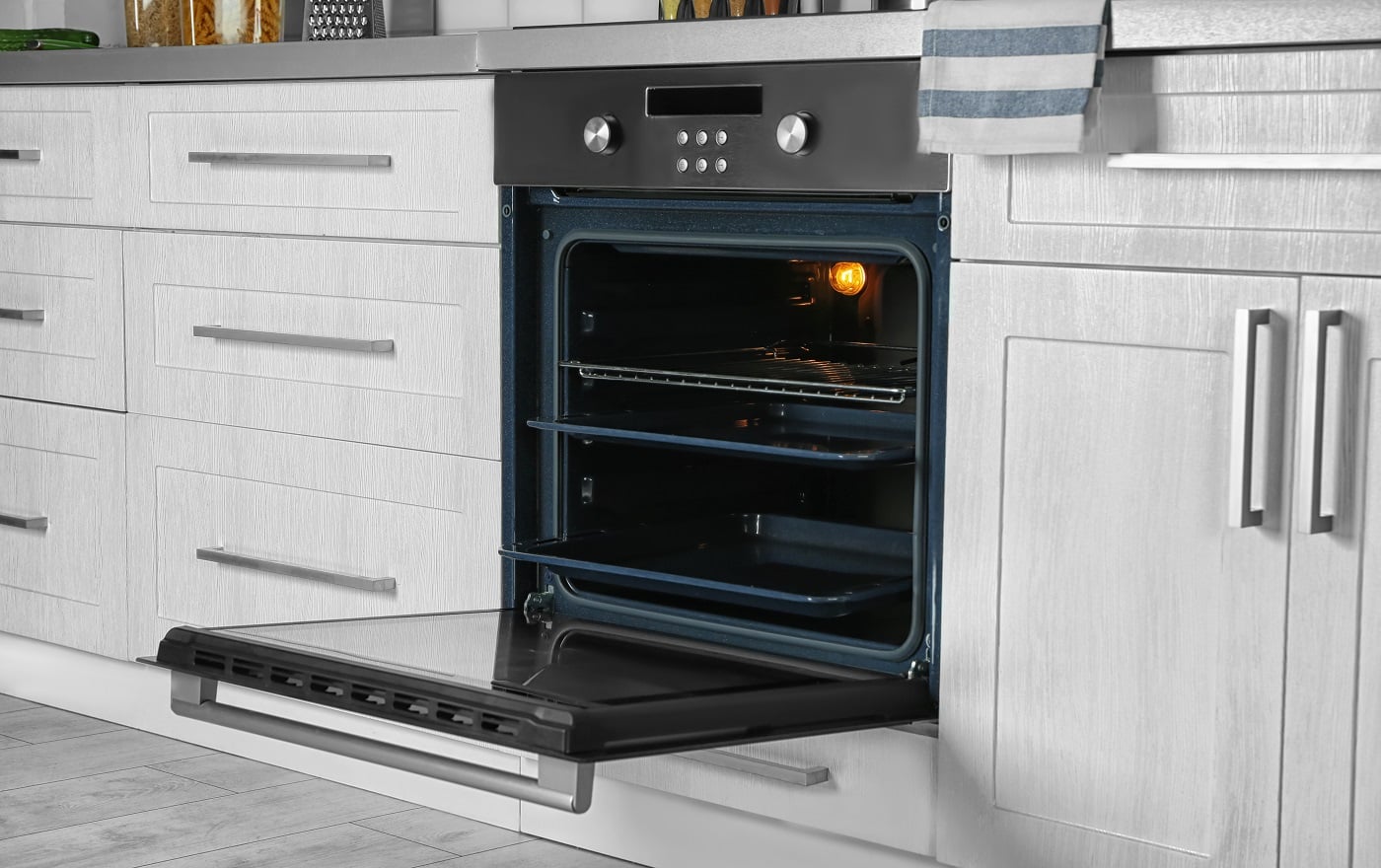 If you have limited space in the kitchen, then this gas range will be a perfect option to go for. It comes with impressive features which work to give you perfect meals throughout the day. Note that this gas range has an oven of 1.9 cu. ft. and weighs 123.5 lbs. To find out about all that it offers, move on to the next few sections.
Why Did We Like It?
First of all, we really liked the capacity of this gas range as it could comfortably accommodate large meals anytime. With dimensions of 23.63 x 23.5 x 35.88 inches, this oven can be used to cook a cake or even an entire turkey of 10 lbs. 
The grates made of cast iron are also very convenient to use. That's because they let you move pans and heavy pots between the 4 burners without having to lift them. Plus, the stylish knobs of the gas range are color-coordinated to match its finish and enhance its appeal. 
Furthermore, a storage drawer in the lower portion of the gas range gives you additional space to store cookware. Lastly, as mentioned earlier, this product suits smaller kitchen spaces due to its compact design. 
What Could've Been Better?
Although this stove renders a satisfying service, the warranty that comes with this product is ineffective for minor repairs. Such repairs are not covered under the warranty, which is disappointing. Also, the customer service was not very prompt, as the manufacturer responded more than a month after we had reported the issue. 
Pros
Can accommodate large meals

Grates facilitate easy movement of pans

Stylish knobs enhance its appeal

Additional space to store cookware
Cons
Warranty ineffective for minor repairs
Avanti is a well-known name in the world of consumer appliances, thanks to its range of efficient products. And this gas range from the brand is among the best of its kind. Cooking meals becomes effortless with this product which comes with a 2.6-cu.ft. oven and weighs 102 lbs.
Why Did We Like It?
The electronic ignition feature of this gas range eliminates the need for lighting the burners manually. Hence, the electricity just sparks when the 'LITE' mode is activated. This makes it safer to operate as the hands are always quite far from the fire. 
Also, the 2.6-cu.ft. oven of this gas range can easily be used to cook for a small get-together or party with close friends. Plus, the see-through oven door lets you keep track of the meal without having to open it. 
What's more, this range comes with an efficient timer function of 62 minutes. Finally, the oven has a light with an on/off switch for the cavity. So, you can turn on the light for greater visibility while using the product.
What Could've Been Better?
The product may sometimes arrive in a dented condition, which is due to its improper packaging. The material used for packaging is not strong enough to withstand the ravages of the delivery system. Nonetheless, it rendered an effective service throughout, so we have no complaints in that regard.
Pros
Eliminates need for lighting burners

Can cook many meals at once

Comes with efficient timer

Cavity can be lit up during cooking
Cons
May arrive in dented condition
Add quality to your kitchen by bringing this Summit Appliance gas range which delivers perfect meals each time. It is another excellent option if you are faced with shortage of cooking space. Note that this gas range comes in dimensions of 23.5 x 23.5 x 42 inches and weighs 130 lbs.
Why Did We Like It?
We were highly impressed by the 2.9-cu.ft. oven capacity, which is the largest among the models we have listed so far. So, you can easily cook a whole lot of meals at once. Plus, a drop-down compartment in the lower portion of the range is ideal for preparing broiled meals. 
Another great benefit is that you can use this product with natural gas as well as LPG. While purchasing, the unit is set to work on natural gas, but you can convert it aftermarket using the LP kit included with it. 
What's more, this gas range has a 12,000 BTU burner to facilitate high-heat cooking, and the push-to-turn knob design guarantees safety of use. 
Moreover, this range comes with a large window, which makes keeping track of the meal quite easy. And the sealed burners have removable tops made of cast-iron to ensure cleaner and safer cooking. 
What Could've Been Better?
The only drawback of this product is that it doesn't have a timer unlike quite a few products available out there. This feature would have made the product even more convenient to use. However, it's still no deal-breaker, considering the amazing benefits that it offers.  
Pros
Can cook lots of meals at once

Can be used both with natural gas and LPG

Has a burner suited for high-heat cooking

Lets you keep track of the meal easily
Cons
Doesn't come with a timer
Next, we've selected this gas range from Verona, which delivers professional-grade performance. It is built of heavy-duty materials that help it to provide users a long-lasting service. Note that this gas range comes with a convection oven of 2.5 cu. ft and also includes a beneficial warranty of 2 years.
Why Did We Like It?
A versatile gas range is something which many users seek, since it allows them to cook dishes at both low and high power. And this is just what the Verona product offers, as it consists of 4 burners with a power ranging from 3,400 to 12,000 BTU.
 Plus, it is built of durable 304 stainless steel, which provides high resistance to corrosion, making it more long-lasting than many average products. Also, the sealed cooktop prevents leakage into the interior part and is easy to clean. 
Furthermore, a convection fan helps to heat the entire oven evenly. So, you can bake the food 25 percent quicker than the conventional ovens. You even get a convenient drawer under the oven that provides additional room for storage. 
 What Could've Been Better?
Although the product is equipped with efficient cooking power, it produces a noise when used for a longer period. More noise is likely to be produced by the high-heat burner, which becomes disturbing at times. Also, it is relatively costlier than the other products on our list. 
Pros
Offers greater versatility

Provides corrosion-resistance

Prevents leakage into the interiors

Heats up the entire oven evenly
Cons
Produces a noise when used for longer periods
Cook meals for the whole family at once with this compact yet powerful gas range from Magic Chef. It is one of the best models you will ever find and is also built of strong and durable materials. Note that this gas range comes with a 2.2-cu.ft. oven and weighs 127.2 lbs. 
Why Did We Like It?
What we liked the most about this gas range was its set of 4 efficient radiating elements. These include three elements of 5.5 inches each and one of 8.6 inches, having a power of up to 2,200 W. So, you can easily accommodate pans of different sizes in this range. 
What's more, 7 cooking modes are provided to take care of the users' different cooking needs. And the convection technology helps circulate the air to facilitate even and quicker cooking. 
Additionally, the drawer at the bottom provides storage space for essential cookware. Plus, a bracket is attached to prevent any tilting, while adjustable legs facilitate easy installation. Lastly, the cooktop is made from ceramic; hence, it allows easy and quick cleaning. 
What Could've Been Better?
We found that there was no electrical cord provided with the gas range. And attaching a cord to it was more difficult compared to other models. Also, the packaging material used is very weak; hence, the product is prone to be damaged during delivery. 
Pros
Can accommodate pans of different sizes

Takes care of different cooking choices

Facilitates even and quicker cooking

Allows easy and quick cleaning
Cons
No cord provided with gas range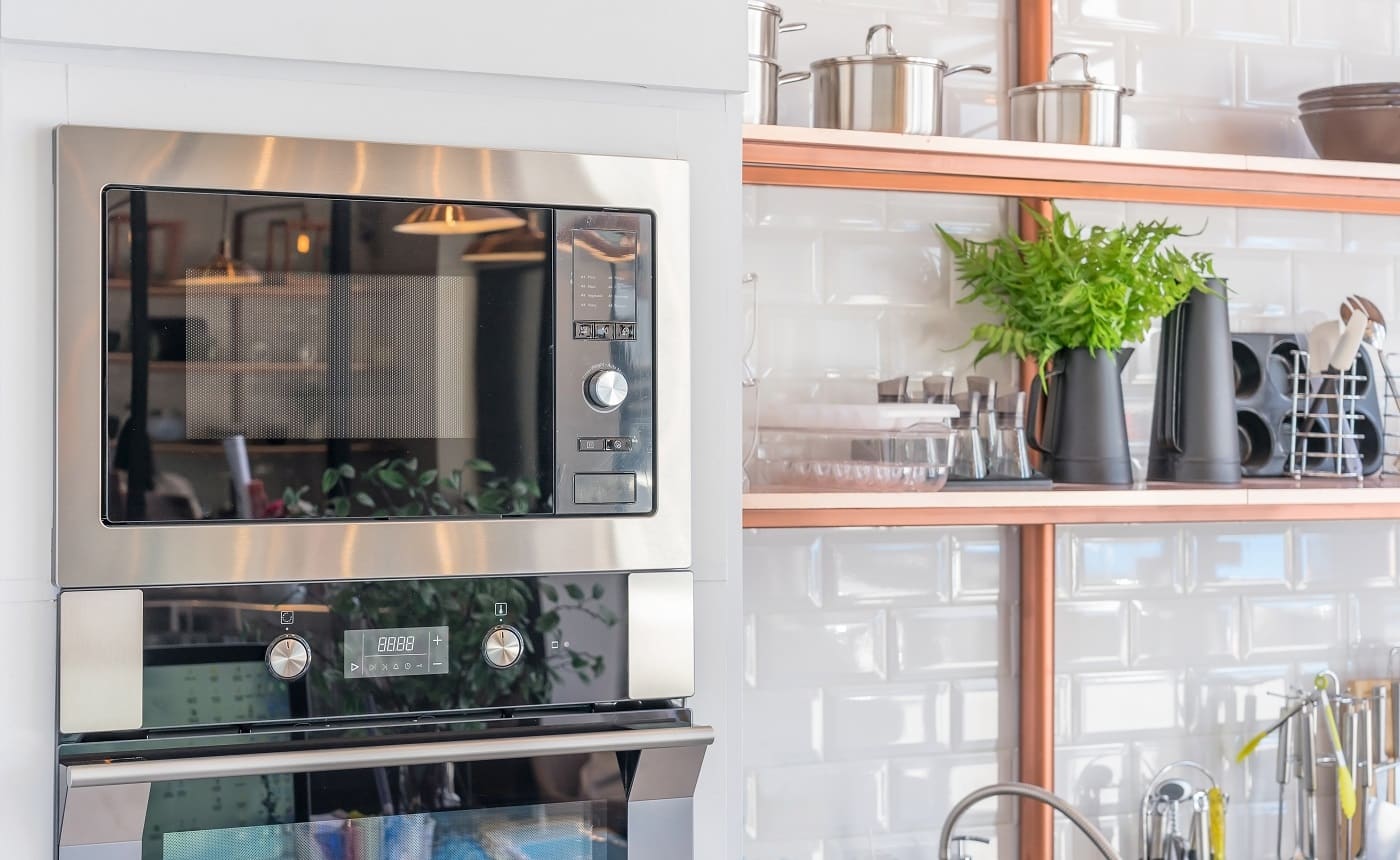 24-Inch Gas Range Buyer's Guide
Making a choice between the various 24-inch gas ranges available out there can be easier if you keep things organized. It is essential to consider certain key features of gas ranges and also to keep in mind your particular needs. So, let's look at some important factors that should be taken into account while choosing a suitable gas range. 
Design and Looks
A convenient design along with stylish looks is what anybody would want for their kitchen. Note that the design should ideally complement the décor of the kitchen. 
When it comes to appearance, the finish is one of the primary factors. While a stainless steel finish is more common, a glass and ceramic finish is very attractive as well as durable. 
Materials Used
A range made from superior-quality materials helps to provide long-lasting performance and is also ideal for regular use. Thus, you must consider the materials used in making the gas range. Note that stainless steel gas ranges work well, though it makes the product a bit heavier. 
The material of the burners is also essential to consider, and metals like aluminum are stronger and more durable in this regard. Along with this, cast-iron cooking grates can render a long service. 
Burners
While most gas ranges of 24-inch offer 4 burners, there are a few that offer an additional one as well. Note that a greater number of burners means you have plenty of cooking options. 
However, certain products have burners that work at a wider power range, hence they are suitable for high as well as low-heat cooking chores. For instance, a burner of 8,000 BTU is suitable for high-heat cooking, while that of 2,500 BTU is beneficial for low-heat cooking. 
Maintenance
When buying gas ranges, the maintenance requirement is a crucial factor to consider. So, you should look for models which are easier to maintain. Note that a model that is resistant to stains, smudging, and fingerprints will be easier to clean as you will just need to wipe them with a clean cloth. 
In addition to this, raised edges and large drip trays will help to contain spills easily. Thus, maintenance will be more effortless and quicker. 
Safety
Last but not the least, you need to make sure that the gas range is safe to use. More so, if you use it at home with your little ones around. However, if it is for commercial use, the safety of your customers and employees should be kept in mind. 
Different models provide different mechanisms for ensuring safety. Note that a push-to-turn knob like that in RG244WS is safer to use. Other systems for safety include stay-cool handles and a safety brake for oven racks. 
Oven Capacity
Most of the time, the oven of a gas range is used as much as the burners, which is why the oven capacity is important. While most of the gas ranges come with a single oven, the capacity varies from one product to another. 
Note that a good oven should have a capacity of at least 2.0 cu. ft., so that it can hold enough food while keeping the size of the oven small. However, a model with a capacity of around 3.0 cu. ft. will be relatively better as it will let you cook more meals at once.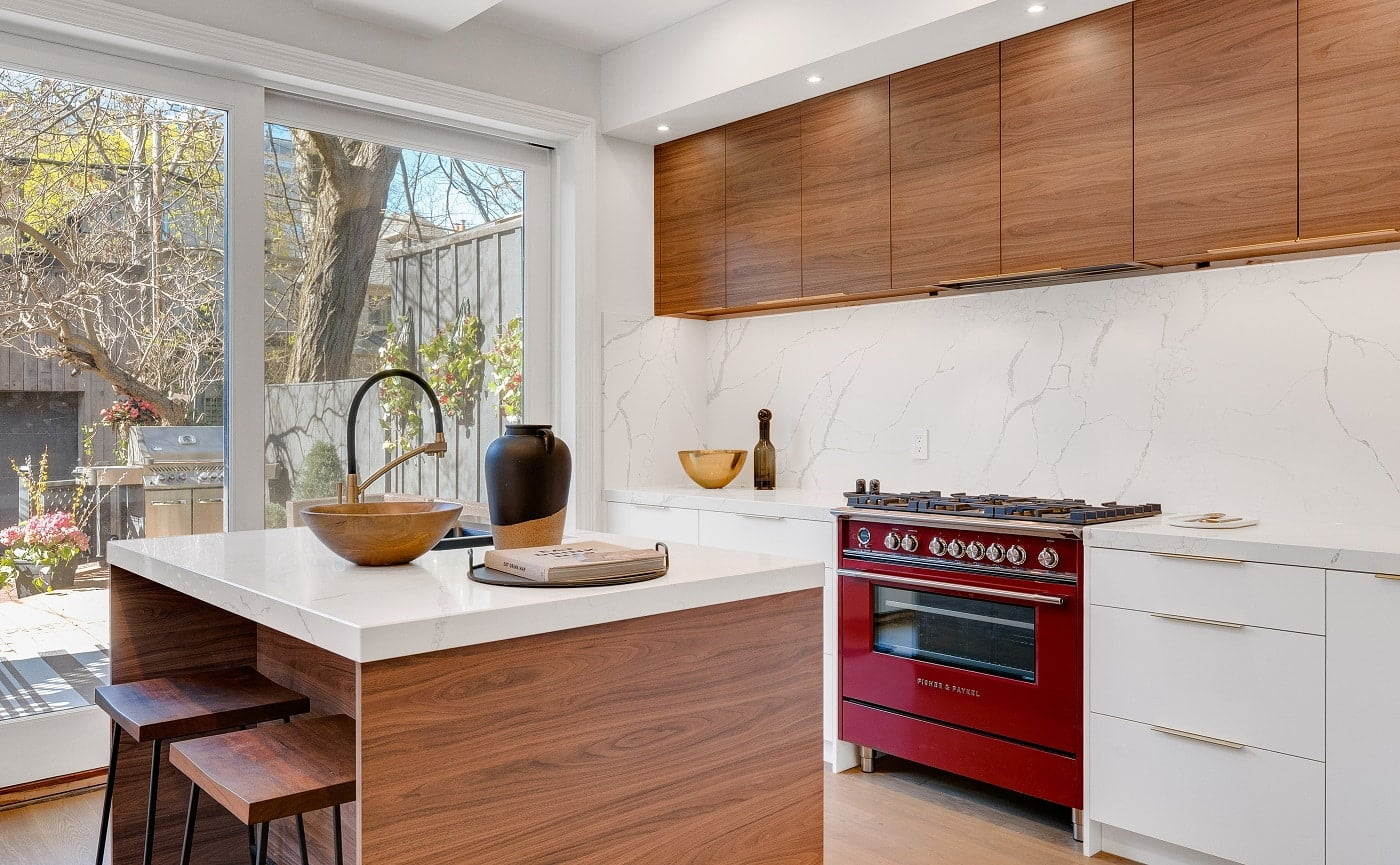 Verdict
That brings us to the end of this guide. We hope now you'll be able to easily choose the ideal gas range for yourself.
But before we sign off, we would like to take you through our favorites from the list. The Frigidaire FFGW2426USS is the best-budget buy in our opinion and also comes with a medium-sized oven. 
However, if you are specifically looking for a large cooking capacity, the Summit Appliance RG244WS gas range will be an ideal choice. On the other hand, the Magic Chef MCSRE24S offers a range of cooking modes. 
With that, we'll call it a day. Till next time, take care. 
Related Articles
13 Safest Electric Kettles without Plastic 
11 Best Under Cabinet Range Hood 
Vitamix 5200 vs Vitamix 5300 [All You Need to Know]
4 Best Ways To Reheat Chicken Wings [Oven, Refrying, Sauté, Microwave]
13 Best Electric Kettles Right Now | Buyer's Guide
10 Best Food Scales Buyer's Guide and Reviews
15 Best Electric Smokers – Guide & Budget Picks
13 Best Kitchen Shears Right Now Reviewed
13 Best Mini Freezers for a Chilly Year
10 Best Hot Dog Rollers | Buyer's Guide and Reviews
13 Best Cappuccino Makers to Enjoy Today | Buyer's Guide
11 Best Range Hoods to Consider
11 Best Bar Stools Today | Buyer's Guide and Reviews 
13 Best Wine Coolers Right Now
7 Best Hand Crank Ice Cream Maker
Best Apple Peelers on the Market