Soft and malleable – there are not many options better than clay for sculpting unique figurines, structures, and more! 
Whether beginners or professionals, modeling clays are something everyone can try to bring shape to their imagination. It's probably the best therapeutic hobby one can take up. 
And making clay sculptures with your children also aids in their early development. It nurtures their creativity and imbibes self-confidence. Clay modeling also helps develop visual-spatial skills among children, especially toddlers. 
However, for that, you must give them the best entry-level clay to start with. Now the problem is that finding one isn't as easy as it seems, and the availability of many options makes the task even more challenging. 
That's where we come in! We've compiled a list of the top 11 beginner clays on the market so you can pick the best one for your kids. 
So, without further ado, let's dig in! 
11 Best Beginner Sculpting Clay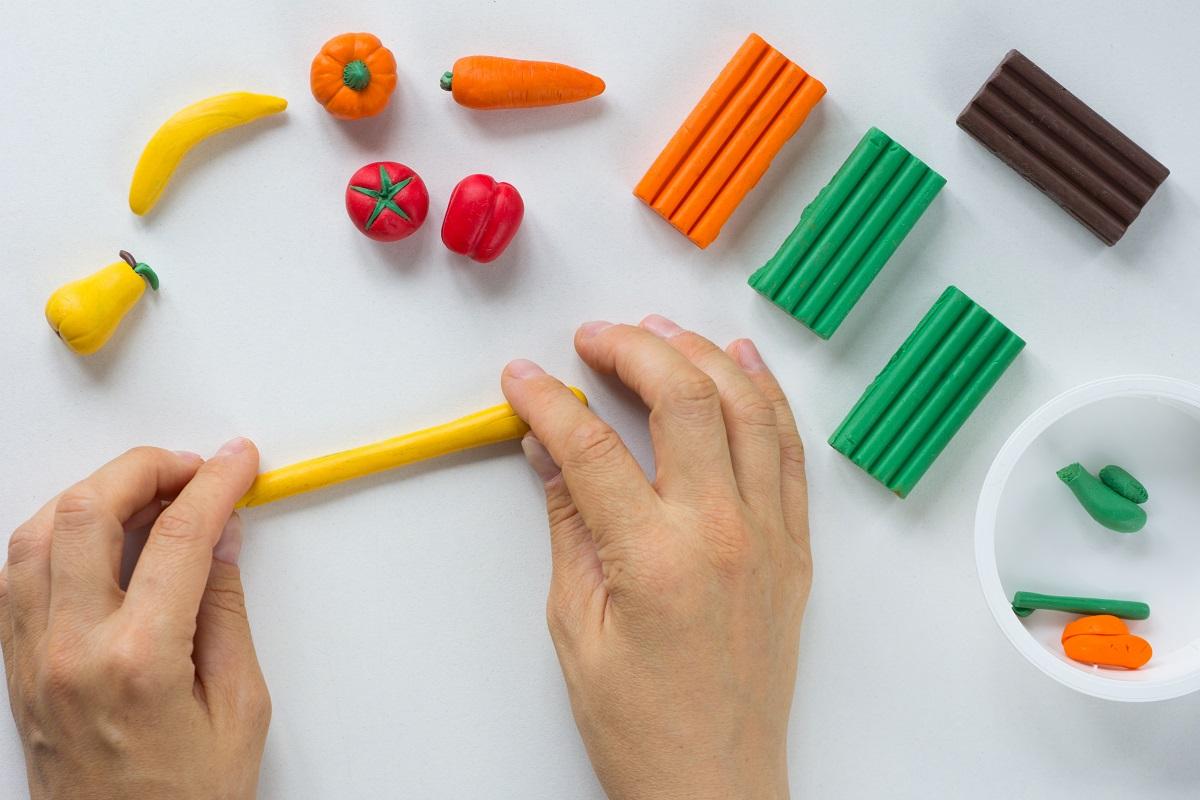 Kicking off our list with an air-dry clay by an iconic Italian brand, DAS, which has been providing superior modeling clay since 1963. The brand and its clay are well-known amongst artists, professionals, enthusiasts, and children. 
DAS clay is available for people of all ages, like DAS Junior for kids and DAS for professionals or more experienced artists. 
This clay is an air-dry type, so you won't need a kiln or oven. Apart from that, it sticks to and supports any material so that you can use the clay to make things like jewelry and large sculptures with ornaments. Or, if you're running short of the DAS clay in the middle of the project, you can mix it with other clay types to complete it. 
Although it's available in only two colors: white and terracotta, you can use any paint you want. Acrylic paint also works fine with it. 
The next product we have is an air-dry clay by Jovi. Based in Barcelona, Spain, this brand has been offering premium modeling paste to customers of all ages. Its clay is gluten-free, non-toxic, and CPSIA-certified, which makes it a safe item to work with. 
Children often make a mess when working with modeling clay and stain or damage their clothes. But with less sticky and stain-proof Jovi clay, there are fewer chances of that. 
Besides that, what makes the clay ideal for beginners is that there's no need for any specialized tools for clay sculpting. You just need to channel your inner creativity into making something unique. And similar to DAS clay, you don't need to heat or bake it; keeping it in the open will give a fully-dried clay.  
Available in several colors, Sargent Art Plastilina Modeling clay is a popular product amongst people who are into clay art, be it beginners or more advanced sculptors. Its mineral-based formulation won't harden anytime soon, unlike our previous two options. 
The modeling clay is non-toxic and conforms to ASTM D 4236 standards. So, rest assured you can hand over the clay to your kids and let them explore their creativity to make new things every day. The product is also small enough to fit into kids' tiniest hands. Further, you can use its 5lb size variant for crafts projects, flower arrangements, and many more.  
If you are looking for natural air-dry or water-based clays, then take a look at our following product. This 10lb block of white clay is a versatile piece that you can use for hand-modeling, sculpting, or throwing on a pottery wheel. 
Being an air-dry clay, it's easy to mold into different shapes and designs, making it a suitable choice for beginners. And once you complete sculpting, keep it outside for a few minutes to harden well. 
However, the only issue with this unit, as it is with every air-dry clay, is that it might dry up while you're sculpting. In such cases, sprinkle some water on it to smoothen it again. But, ensure not to pour too much water, as cracks might develop. 
Sargent Art is a one-stop destination for art essentials, supplies, classroom supplies, and accessories. The brand uses decades of experience to offer the finest products to its customers. So, rest assured, you get high-quality clay for molding clay figures and models. 
Unlike the air-dry clay of Craftsmart, the versatile polymer clay remains soft and pliable for a long time and hardens only after it's baked. Nevertheless, the hardened clay can be sanded, painted, and drilled without breaking the structure. It makes the item perfect for multiple applications, including school, home, or science projects, jewelry making, crafts, etc. 
However, this clay is a blend of several polymers, so make sure to supervise children when they use it to mold. Children have the habit of putting things in their mouth, and although the brand claims it to be non-toxic, consuming it can have serious consequences for their health. 
Sculpey III Polymer oven-bake clay comes in a set of 30 vibrant colors that are easy and soft to sculpt, making it an ideal gift for beginners of any age. It's perfect for any type of modeling project or sculpting, and you can showcase your creativity by blending a bunch of different colors to mold something. Kids can have great fun using this!
Being available in different colors means you don't have to paint them separately after molding. Also, with polymer clays, you can take your time to sculpt things without worrying about the clay drying out. 
Next on our list, we have yet another polymer clay kit that is suitable as a gifting set for kids and adults. This kit includes five wooden sculpting tools, nine different accessories, one rolling pin, and 50 vividly colored polymer clay. 
Its modeling clay blocks are well-tested to be non-toxic and eco-friendly, making it a perfect molding paste option for kids to show their creativity. But make sure the kids are working under parental guidance. 
In terms of hardening the uncured clay, you have three options – air drying, blow drying, and oven baking. Usually, air drying doesn't work with polymer clay, and it might take 7-8 days for a final clay sculpture to dry, but it's better than letting your kids go near a fire. 
Heating with a hair blower works for smaller projects (1-2 inch size), where you put your artwork in an enclosed paper box and blow it for 3-5 minutes to harden. And the oven bake method is suitable for professionals only. Put your clay art wrapped in a foil sheet and heat it at 135℃ for at least half an hour. 
If you are looking for a budget-friendly clay for your kid to start their artistry journey with, then look no more. The Sculpy polymer clay is a perfect option for new sculptors looking to practice pottery before switching to more professional clay. 
It comes in three basic colors – terra cotta, white, and granite, which look like ceramic clay and add additional texture to your finished sculpture. And engaging your kid in clay art allows them to take time off the mobile screen and use their imagination to make unique sculptures. 
Moving on, we have another air-drying clay by Remarkable U, which, like any other traditional clay, is simple to work with and a good starter item for children. This 10lbs clay block is perfect for kids as they can just use their little hands to mold it into an exceptional piece of art. 
The most fun aspect about using this item is you can use markers, paints, and other mixed media to color your dull white piece of clay. And, being made of 100% natural and non-toxic ingredients, it's safe to use for kids. 
Explore your imagination with this premium-quality Old Potters sculpting clay. The smooth consistency and exceptional plasticity of the clay allow you to mold it into any shape you want.
You can cut this block of clay into small chunks for sculpting on a wheel or hand-building. This Terra cotta clay is available in two sizes – 5lbs and 10lbs, so you can purchase any according to your needs. A 10lbs block is sufficient to sculpt 15-20 small-sized art pieces. 
Aside from that, this clay is suitable for people of all skill levels, where beginner to proficient potters can use it for projects of all shapes and sizes.
Ending our list, we have this natural clay by Biggun, made of kaolin, which boasts good light transmittance and plasticity. What makes this product a bit different from other air-dry modeling clays is that you can repeatedly fire it in a kiln to harden and deliver a glaze to it.  
Before you start making sculptures with this clay, you first need to knead it properly and spray a bit of water on it to make it smoother. It makes the clay smooth enough to be molded into various shapes and forms.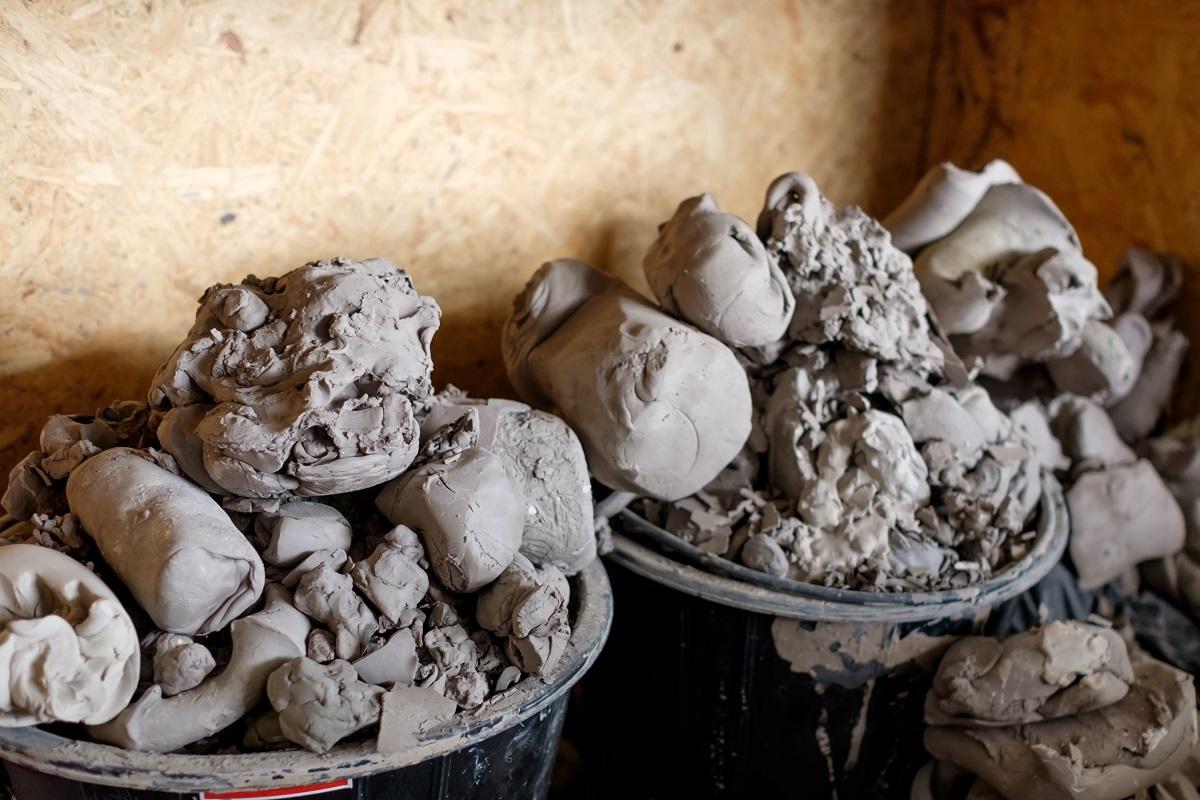 Beginner Sculpting Clay Buying Guide
Now that we've mentioned some of the best clay for beginners in the market, it's time to tell you about aspects or features you need to look into before purchasing. 
1. Clay Types
People generally use two types of clay for sculpting – synthetic and natural clay, also known as polymer and air-dry clay. Other types of clay are dough clay, ball clay, and paper clay. But it's recommended for beginners to stick with the conventional clay types. 
Natural or air-dry clay is water-based, and exposure to a bit of air can make them dry, so you don't need to bake them separately. So, it is the right clay if you don't have access to a kiln or an oven. And, if you want to practice sculpting techniques, then soft water-based clay is an excellent option.  
Furthermore, this clay is reusable, provided you keep it in an airtight container. But, even if it hardens, don't worry. Sprinkle a few drops of water on it, knead it properly to remove any air bubbles, and smoothen it, and you are good to go. 
But remember that, too much water can destabilize the structure and cause cracks to form.
On the other hand, synthetic clay is an oil-based clay that doesn't dry naturally. Instead, you need to put it in an oven for a few minutes to finish your masterpiece. These clays are generally made from oil, clay flour, and wax.  
2. Flexibility
The flexibility of clay is different for different types; some are pliable, while others are firm. The soft or pliable clays are easy to work with and, therefore, suitable for kids and beginners. At the same time, the firm type requires modeling tools to mold. 
It's entirely up to you which type of clay you choose. Some beginners having specialized tools prefer working with firm clay, while many professionals like to use their hands to manipulate the soft clay. So, there's no hard and fast rule to choosing a clay type. 
3. Texture
The texture of clay depends on the brand you are opting for. Air-dry clays of some brands have coarse particles, while some come with smooth ones. The latter type is preferred for beginners who lack the required tools and prefer using their hands to mold their clay. 
On the contrary, professionals with experience in wheel sculpting use coarse clay as they don't have to use their hands, thereby lowering the risk of hand abrasion. 
4. Strength
You can only determine the strength of clay once it dries. Some types of clay (air-dry clay) crack more than their counterparts (polymer clay) while drying, while some maintain their smooth surface even after drying. So, it's evident that polymer clay is more durable than air-dry clay. Nevertheless, if you stay cautious and carefully handle them while molding, both types of clay can stay intact. 
A word of advice here – apply a shellac coat on your finished air-dry sculpture to enhance its strength. 
5. Toxicity
Another critical aspect to consider is the inclusion of toxic substances in clay. Whether you're molding by hand or using a potter's wheel, the clay comes in contact with your skin in one way or another. And the presence of any toxic substances can result in skin and respiratory problems. 
So, ensure the clay you choose is made of 100% natural ingredients and is approved by safety standards like ASTM D-4236. Go through the product description thoroughly before purchasing a clay. 
6. Quantities
As you've observed in most of the products mentioned above, each comes with a varying quantity. So, before you look to purchase clay, estimate how much clay you're going to need for sculpting. If this is your first time trying to make a clay sculpture, five pounds or less would be ideal. 
On the other hand, if you're a professional working on a project where the requirement is more, you might need 10 pounds or more clay. 
Beginner Sculpting Clay
Most clays on the market are non-toxic, but you must check the label to confirm if they're marked safe. Some clays contain toxic sulfur, but there are sulfur-free options as well. 
What should you do if the clay you were working with dried out in the middle?
You can warm up the air-dry clay and knead it to smoothen them, or you can spray some water onto it and knead it more. On the other hand, oil-based clays don't harden in the air but become less flexible in cooler temperatures. You can place it in your household oven for a few seconds to make it more pliable to work with. 
Can you fill the cracks in your sculptures?
To avoid this issue altogether, take the best quality clay to start with. Oil-based clays are less likely to crack, but brush some water over the clay while working. Or, in case some cracks are formed on the surface, use clay slips to cover them. 
Can you use a kiln for drying an air-dry clay?
No, you can't. Exposing an air-dry or natural clay to high temperatures results in the formation of cracks and eventually breaking down. As already mentioned, these clays dry up if kept in the open air; therefore, no kiln or oven is needed to dry them up. 
How long does it take for air-drying clays to dry?
To completely dry the clay, you must keep it in the open air for at least two to three days. Nevertheless, the time varies according to your sculpture size, and bigger ones might take even a week. 
If you want to paint the clay on your own, it would be best to take a white base clay. And once the project is complete and hardened, use tempera or acrylic paints to color it. The presence of white background makes each color look more beautiful compared to brown or gray backgrounds, as with most clays. 
How can you give a glossy look to your clay sculpture?
To make your modeling clay glossy, apply two layers of varnish to it, where the first layer would be thin. And once it's dried completely, which takes around six hours, add another layer to it. Although two layers of quality varnish do the trick, you can apply as many layers as needed until you have the desired look.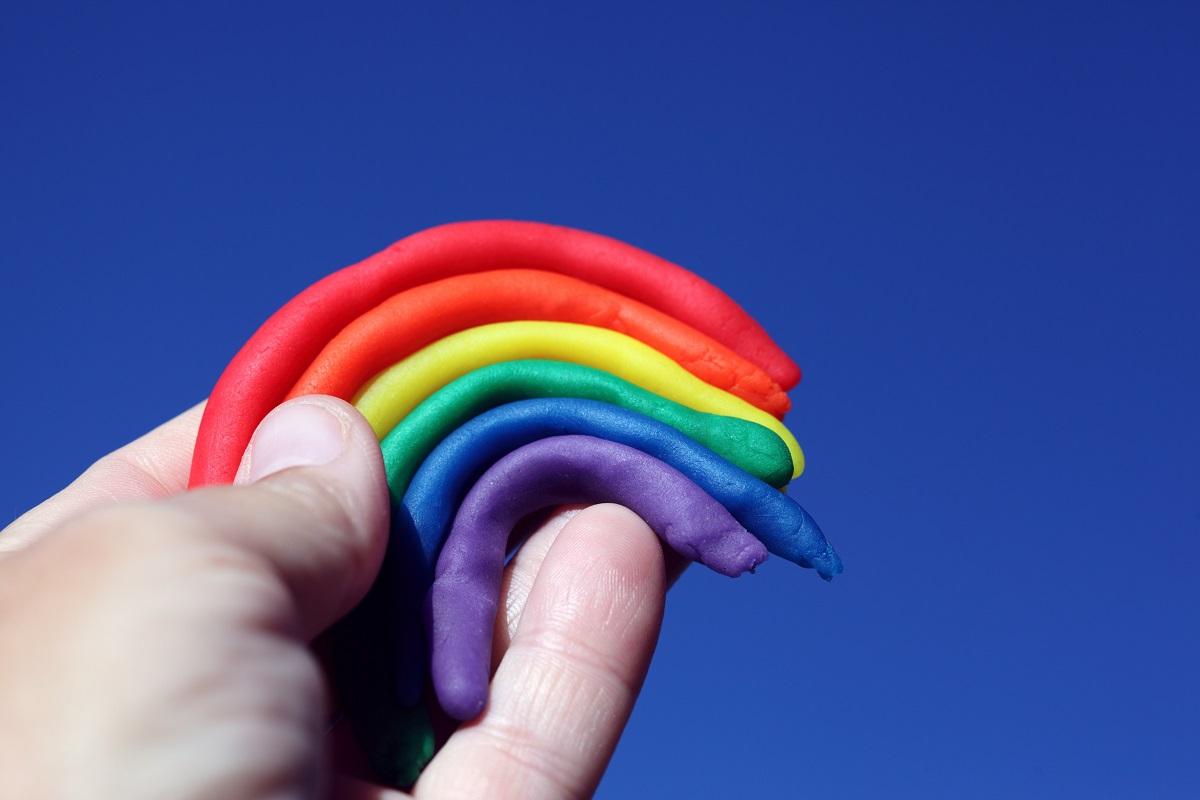 Beginner Sculpting Clay Final Words
That's all we have to tell you about beginner sculpting clay! 
Now it's up to you to visit the market and get the best beginner clay to sculpt with. Along with clay, we have shared some starter kit options, which will be helpful for first-timers. So, you can opt for them as well. 
These beginner clays are easy to work with. However, you should be careful with kids, as some tools are pointed, and they might hurt themselves while working with them. Or rather, just buy them clay and make them use their hands to sculpt.  Make sure to supervise them throughout the process and encourage them to experiment all they want. 
That said, we'll wrap up this guide now. Adios folks!