How often have you heard people saying, "Man, I had a super long day at work today. I can't wait to sit back on my hard-wood chair and relax?"
Probably never, right? Well, of course. That doesn't sound comfortable at all!
If you are genuinely curious to know how the bean bag chair came into being, read on. We will tell you everything about it – from its conception, to how it became famous, as we now know it to be.
Bean bag chairs are found scattered around homes, offices, lounges, and even some airports. You can get them in different sizes, materials and various fillings. It's not surprising to know that this cozy chair has become one of the most popular additions to most homes.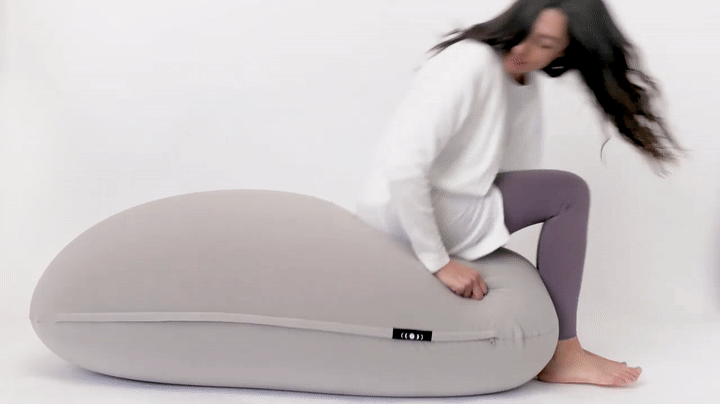 Well, if you're curious to know more about it, read on!
History Of The Bean Bag Chair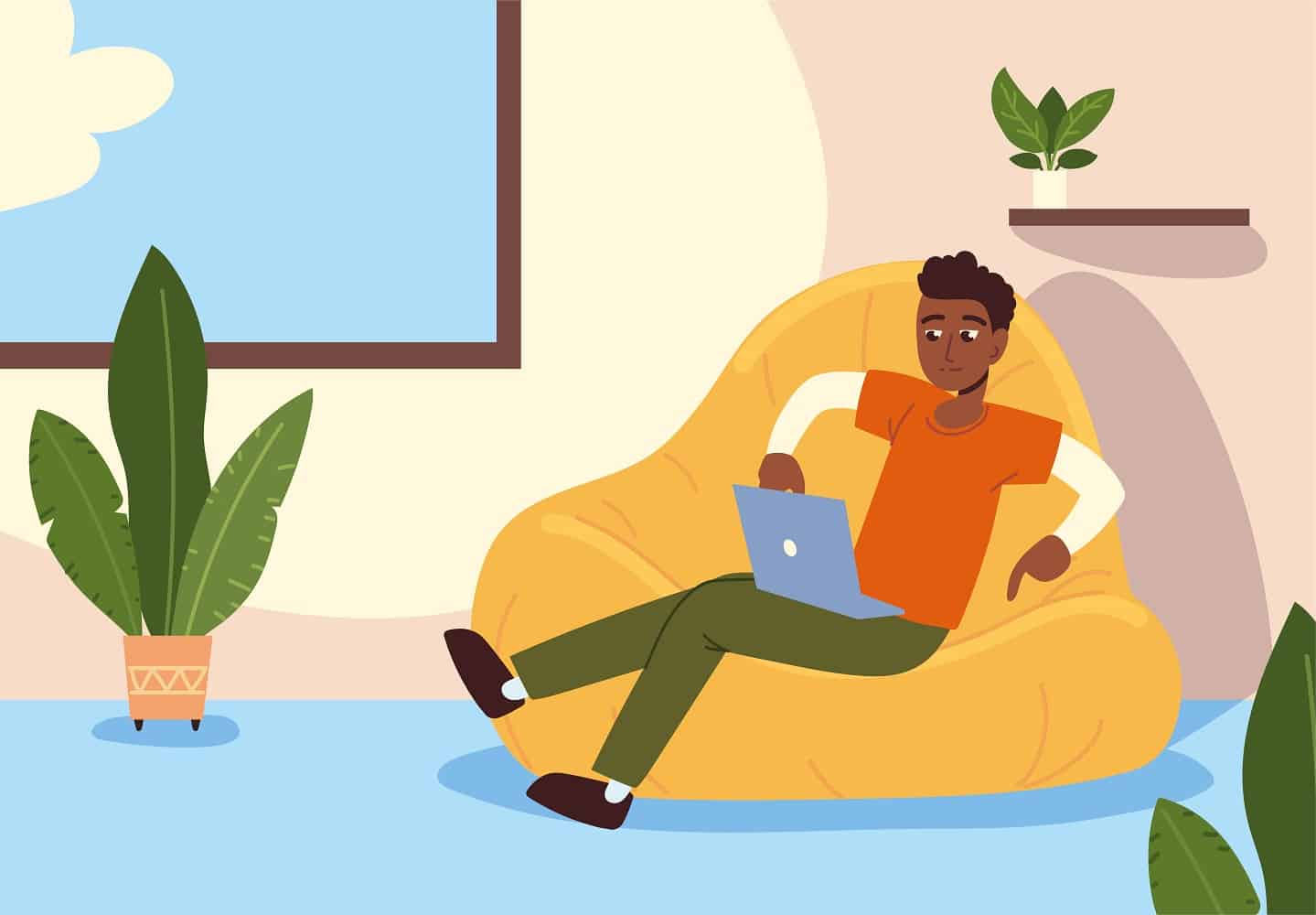 A fascinating line of thought led to the revolution of the 'chair,' as we all knew it. Art critic Pierre Restany came out with a thought-provoking statement – "People didn't come back from assemblies or protest meetings to sit rigidly on a Louis XIV armchair."
As Restany pointed this out in his 1986 essay for the book Zanotta: Design For Passion, the world of designers seemed to have had a simultaneous epiphany. Soon enough, the rigid, uncomfortable chair was being replaced by something far more ergonomic, if not aesthetic – the bean bag.
How Did It Begin?
The revolution, which we now call Italian Radical Design, birthed three young thinkers who came up with a radical concept. Piero Gatti, Cesare Paolini, and Franco Teodoro mashed their creative heads and busted out the concept for a chair that could adapt to any situation.
They wanted to develop a chair that could change its physical structure and be as fluid as snow or water. Something that could respond to the stimulus of our varying body shapes and postures.
The Next Inventions
Other Italians had walked down the same line of thinking earlier. However, most ended up with a vague concept. The water mattress was invented during the time, but it was too hard and not portable, so it wouldn't do.
Soon after, a string of inflatables that the French called "pneus" (the word for "tires" in French) was created. Again, the air inside created a sort of rigidity which was uncomfortable and the opposite of what they had in mind – fluidity and softness.
Polyurethane foam was the next contender. This was popularized by Gufram, but strangely, even this material left something to be desired. Although polyurethane foam almost hit the nail on the head, something was not quite right. You just couldn't put a finger on it, but you knew right away that something wasn't entirely satisfactory.
"In the end, we thought about the old mattresses stuffed with chestnut leaves, widely used by peasants: You take a sack, you fill it with leaves or similar materials, and this molds itself to fit the body," Gatti said. 
The Conception Of The Bean Bag
After tremendous brainstorming sessions, they were closer to developing a concept in their heads about what might work rather than what might not. They envisioned something small, spherical, and multiple little clones of these objects. When placed inside a sack-like structure, these marbles, or balls, might behave semi-fluid. Yes, they were getting closer!
At first, they thought of buckshot but scrapped the idea immediately as the lead would be too heavy. "What about tiny ping-pong balls?" they thought. Again, they reasoned against it, citing that it would be too expensive.
Finally, the line of thinking led them to a building material – foam polystyrene, typically used for sound and heat proofing. They experimented by cutting open an envelope and pouring these little balls into a vinyl bag. Admittedly, they liked where it was taking them.
The First Order
Before they could move on to perfect this concept, curiously, they received a call from the American department store, Macy's. They wanted to place an order for 10,000 of these little, clear, vinyl bags. Quite thrilling!
Gatti recalls how this order caught them off guard. They reasoned that the real challenge lay not in the concept of the chair but finding the right manufacturer who would produce it. Instinctively, they named Zanotta. Fortunately, their gut took them in the right direction.
"Within 30 minutes of hearing their presentation, Aurelio Zanotta already had ten prototypes made," states Marta Zanotta. Marta happens to be the brand's marketing and communication manager and also Aurelio's niece.
And well, the rest is history. They shipped out their order to Macy's, and within the following year in 1969, their design made its grand debut. Featured in the Paris Furniture Fair (January 1969), the "Sacco," or the bean bag, was conceived for the world to see.
The Bean Bag As We Know It
Before long, the bean bag became an icon of design and ergonomics. In today's world, we can see the humble bean bag featuring in college dorm rooms, game rooms, even our own bedrooms, and living rooms! Many offices have decided to put these 'chairs of guilty pleasure' in their lounges too.
The iconic Italian Vogue editor Franca Sozzani, in her Paris apartment, had one specially made for her. Of course, this one was sheathed in mink. It's been 5 decades since this humble chair came into the world, and on its 50th birthday, Raf Simons paid reverence to it by enveloping a suite of bean bags in his fabrics for Kvadrat.
In a recent event in Miami, Zanotta launched its first U.S flagship in the Design District, where hundreds flocked to the Art Basel Miami Beach to see its launch. Of course, with a price tag of $530, this comfortable fashion icon is affordable only to a few.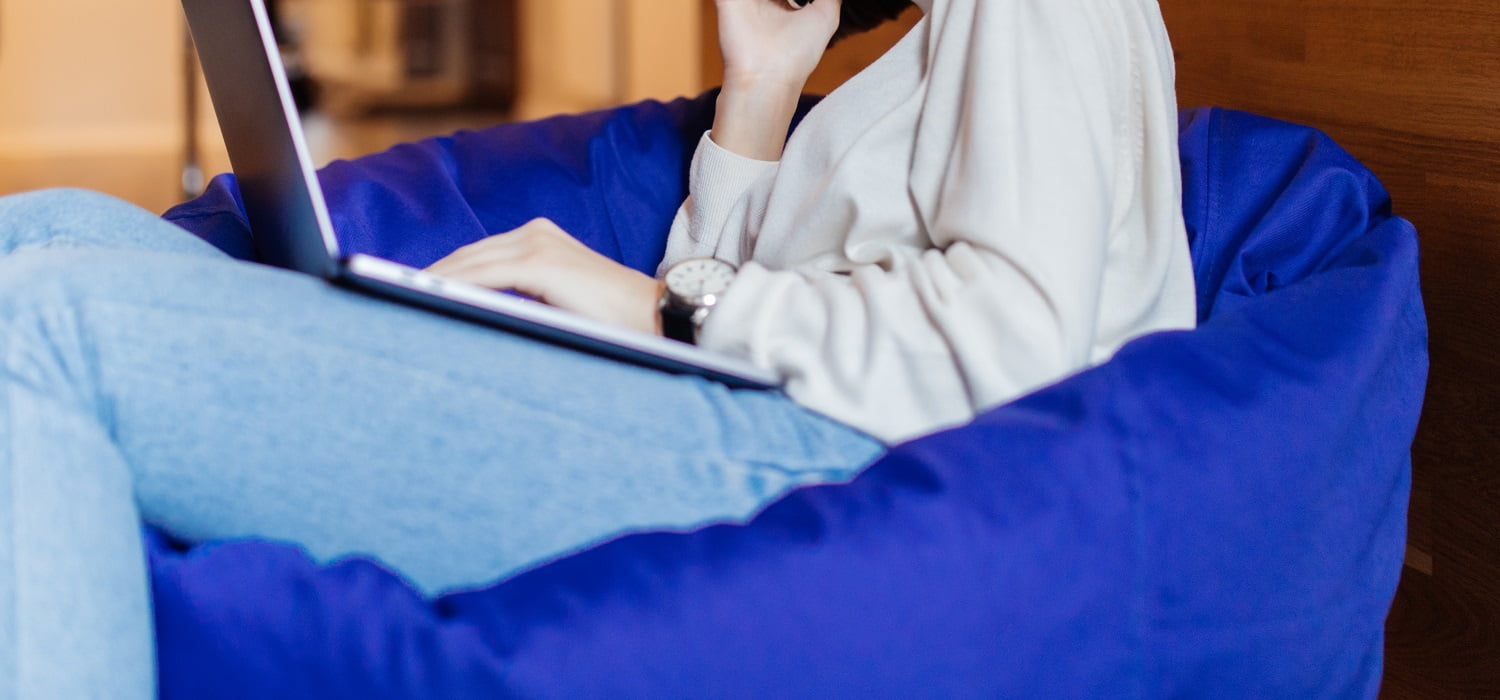 Conclusion
To many, Restany's words seem truer than ever: "It met the general need to loosen up the way people lived."
Nowadays, we see bean bags in various situations and places. There's no doubt that people have adapted to the way they sit back and relax. And honestly, if you've ever plopped down on a bean bag, you know exactly why it's so hard to leave it once you're comfortable!
With that, we'll take our leave. Hopefully, you enjoyed learning about the radical history of one of our favorite chairs to be invented! 
Related Articles
The Best Bean Bag Filler Alternative to Consider Today
Best Bean Bag Chairs for Your Living Room
5 Best Bean Bag Chair Refills Today
10 Best Folding Lawn Chairs to Rock
11 Best Leather Recliner Chair
8 Best Bean Bag Chairs Right Now