The Japanese are considered to be artists in matters of backyard landscaping ideas and their gardens are truly peaceful sanctuaries designed out of natural elements like sand, stone, water and, of course, plants. The right combinations transform any small garden and their method take into account three principles:   small reduced scale, symbolization and recreation of certain views. In the following we'll present you a few tricks and methods of creating your very own Japanese garden meant to inspire and relax.
Backyard Landscaping Ideas – Japanese Gardens
1. Koi Fish Ponds
One of the most important elements of a Japanese garden is a pond populated with colorful Koi fish. Their purpose is to bring a little piece of a lake or ocean into your own garden and empower your senses with color and life. The dimensions of  koi pond can vary so you can fit this element in any garden.
2. Bridges
A bridge is usually used to connect pieces of land and here it is used with the same purpose. Red or just simple unadorned stone, the bridge is a main element in a Japanese backyard landscape design and can offer a romantic flair to the entire garden.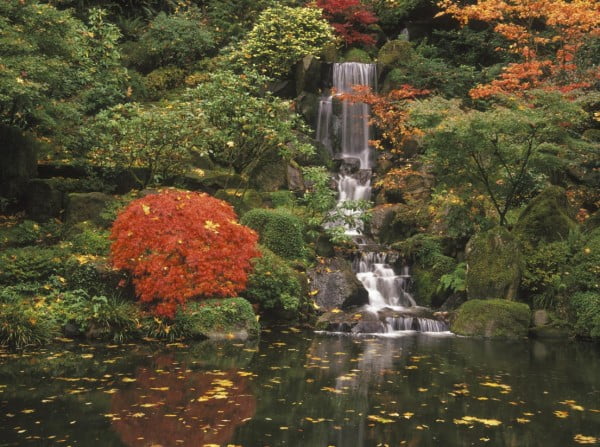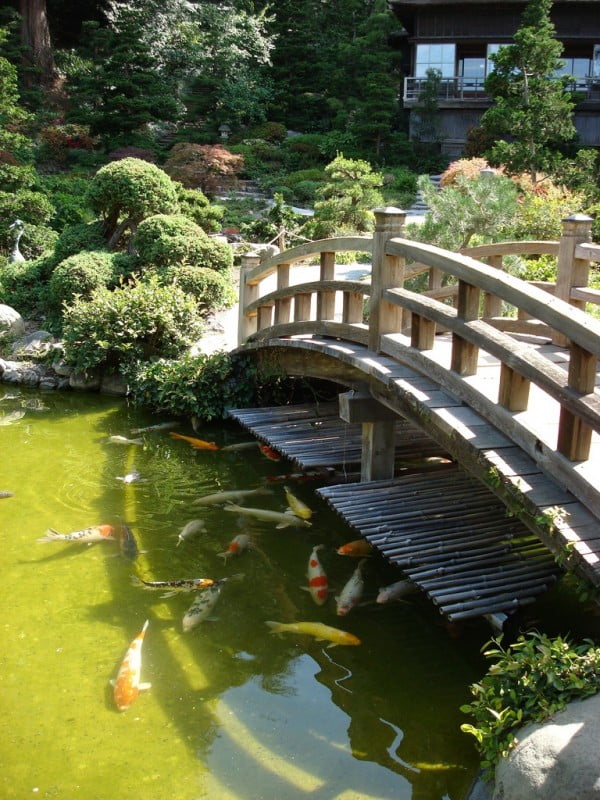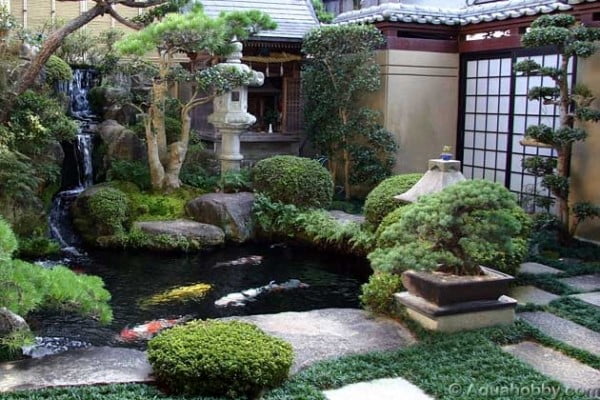 3. Rock gardens
As stated above, one main principle in Japanese design is the reconstitution of certain natural elements. Rocks are utilized to represent mountains, sand to represent water and rivers. Traditionally, stones are supposed to be placed in odd numbers but  the specific placement is not a given; you can choose your own personal way of arranging the rocks in your garden, creating thus a mineral landscape.
4. Moss Gardens
Moss is associated to green everywhere, anytime and due to its capacity of endurance it is very widely utilized in Japanese design. Its versatility makes it easy to use in any combination ( like a chess table with square stones as presented below) and is a source of green and life in any season.
But some climate conditions like a certain amount of shade, humidity, moisture can really make your moss garden blossom.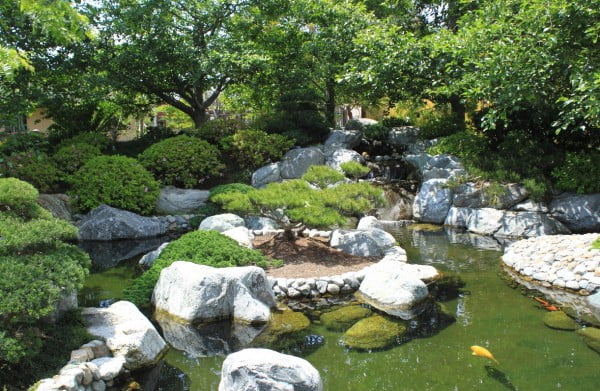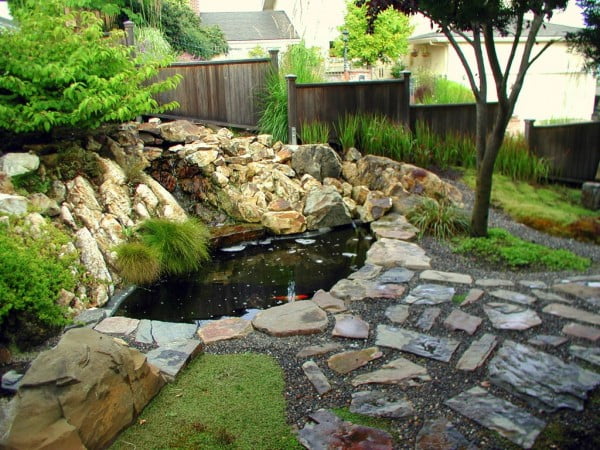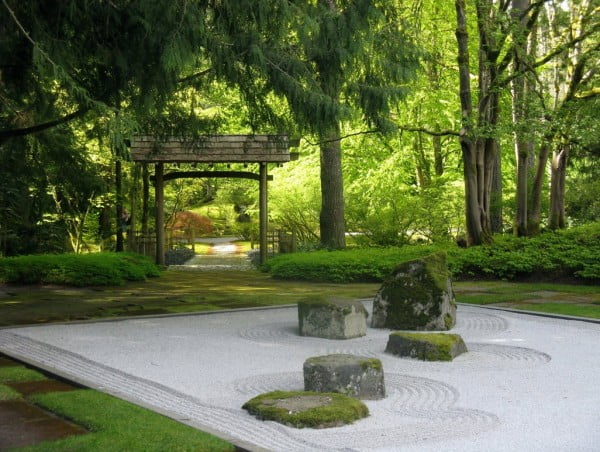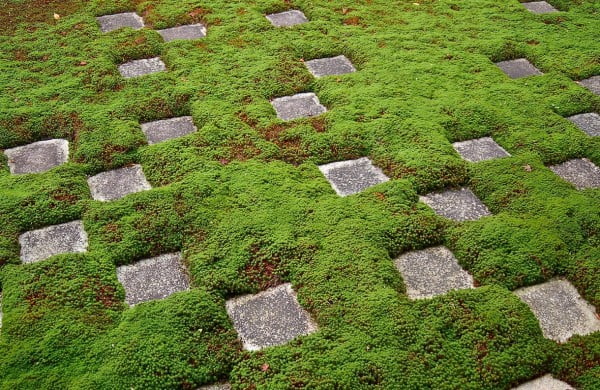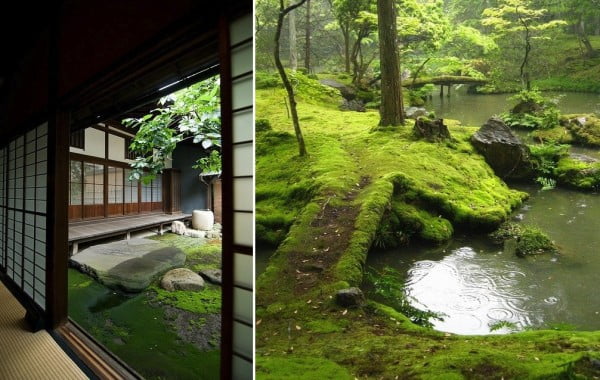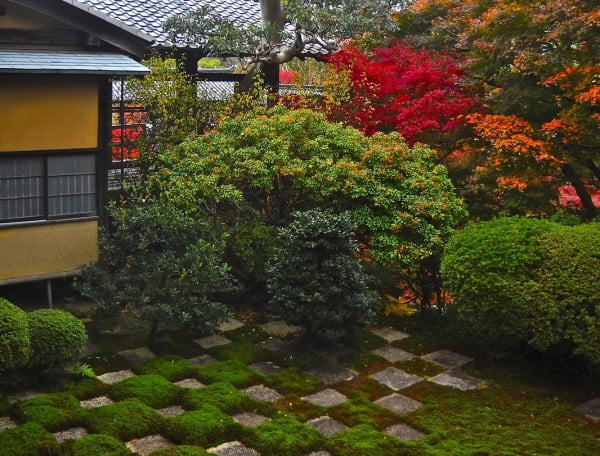 5. Bamboo and water
Bamboo water pipes are generally used in order to scare away birds and other animals that may harm your created environment. A bamboo tube is used with a water source which drops into the lighter end causing the heavier end to lift off the ground, emptying the tube. When it comes back down on the rock, the crashing sound is the scare tactic.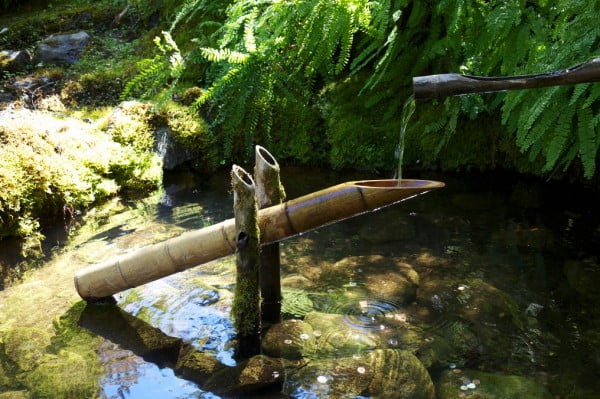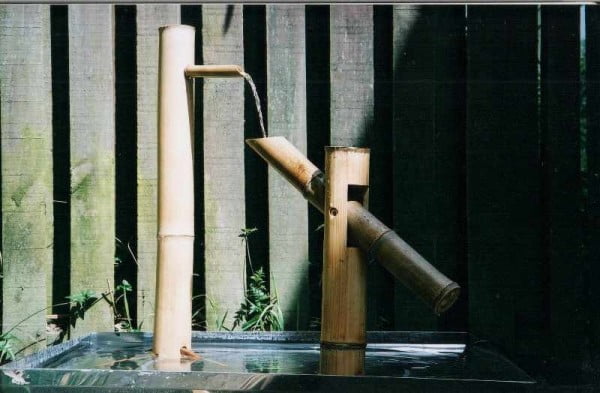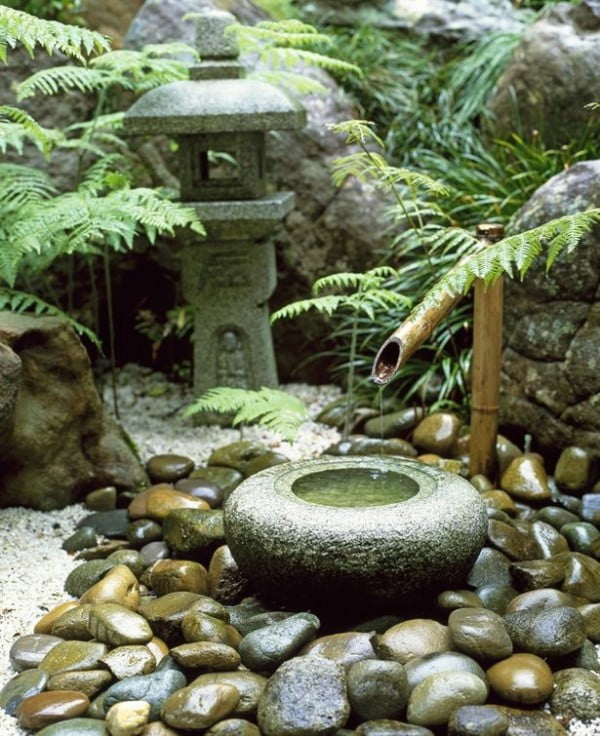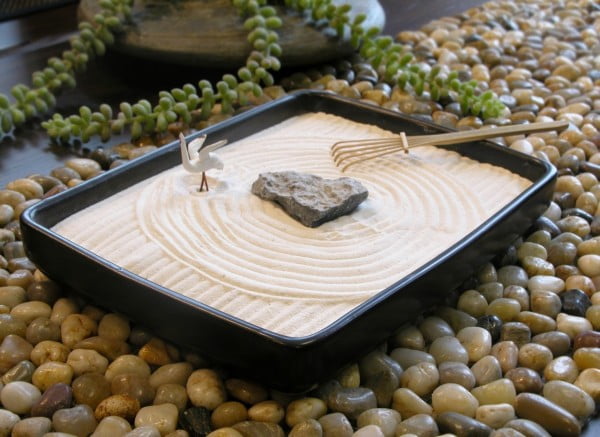 6. Japanese Lanterns
You may be tempted to think of paper lanterns that you lid and let flow into the air, but here we are referring to stone lanterns. Their main purpose is to offer light to remote secluded places of your garden, to beautify your garden and transform it by night into a little piece of heaven.
There 6 elements are sure to transform your garden into a Japanese design. And the beauty of it is that you do not really need all the elements to transform your space. All you really need is patience and dedication to organize and create that Zen atmosphere.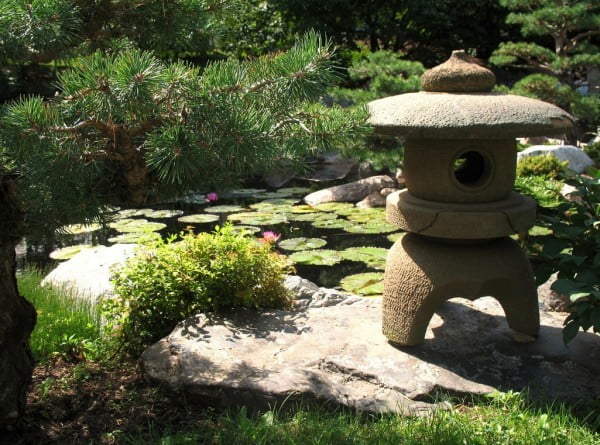 Related Articles
17 Small Front Yard Landscaping Ideas To Define Your Curb Appeal
33 Calm and Peaceful Zen Garden Designs to Embrace