One famous quote renown worldwide in Shakespeare`s famous plays is given by King Lear :"Give me an ounce of civet, good apothecary, to sweeten my imagination". Today`s meaning of the word 'apothecary' is far more diverse and complex, it means so much more then a mere medical practitioner in the times that passed by us . Today, both the apothecary style and culture, have embraced an extraordinary unique decor inspired by the spices,wine and herbs merchants in the Medieval Europe and in the Far East.
The fast growing special demand for these furnishings and accessories accelerated the development of contemporary realized pieces  with an antique apparel across the globe, emphasizing both minimalist interior design as well as vintage design lines and industrial ones.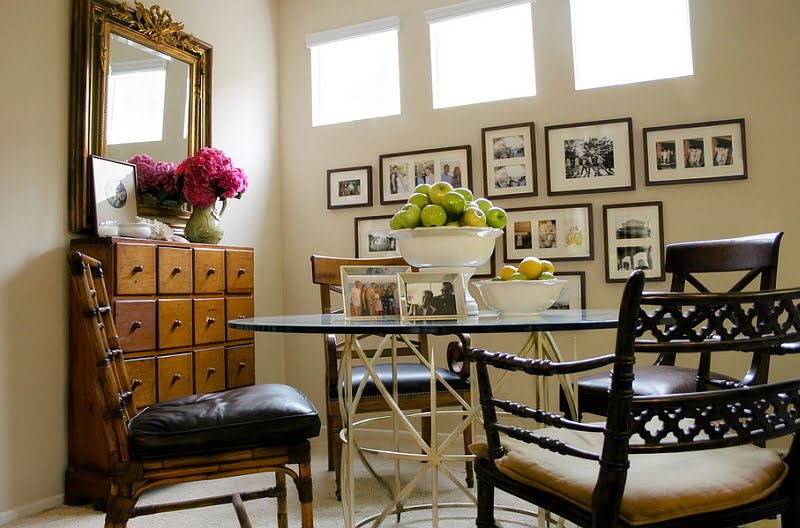 Whether we are talking about some simple clear glass apothecary jars which are emphasizing the design or hundreds years old antiques, the possibilities raised by these amazing apothecary cabinets, chests and jars are mind blowing, being a very iconic presence in any interior design and working aside with hundreds of accessories, therefore the capabilities being endless.
Despite the popularity of the apothecary cabinets, not all individuals are looking for the authentic apothecary look; a contemporary  touch of color on these kind of cabinets is working like a charm, a touch of vintage colors may emphasize their originality and elegance in a modern design as well, yet another reason for being so popular.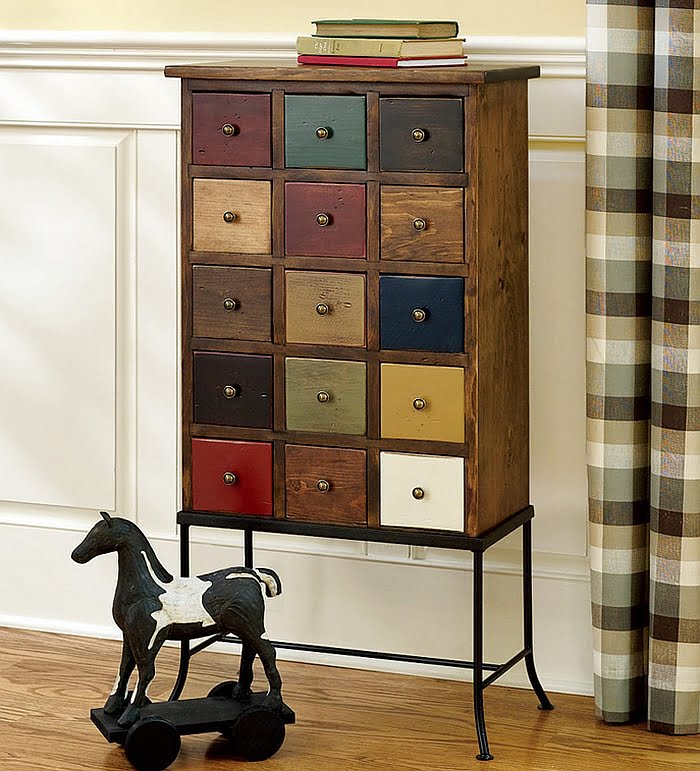 by Plow & Hearth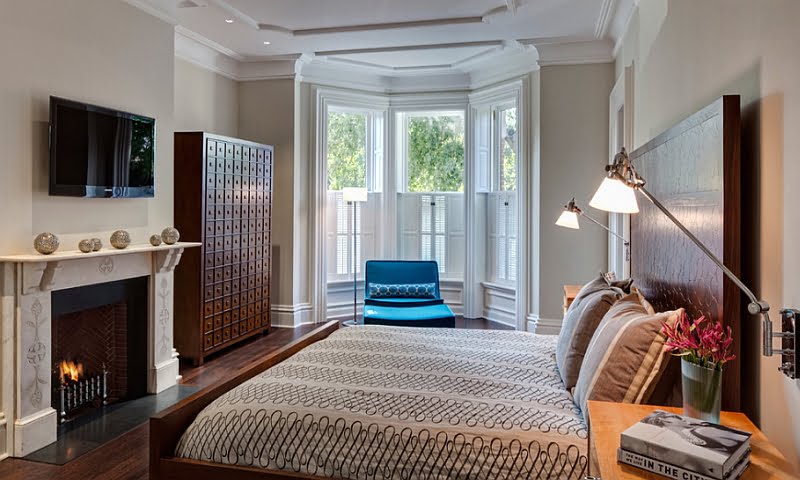 by Buckingham Interiors + Design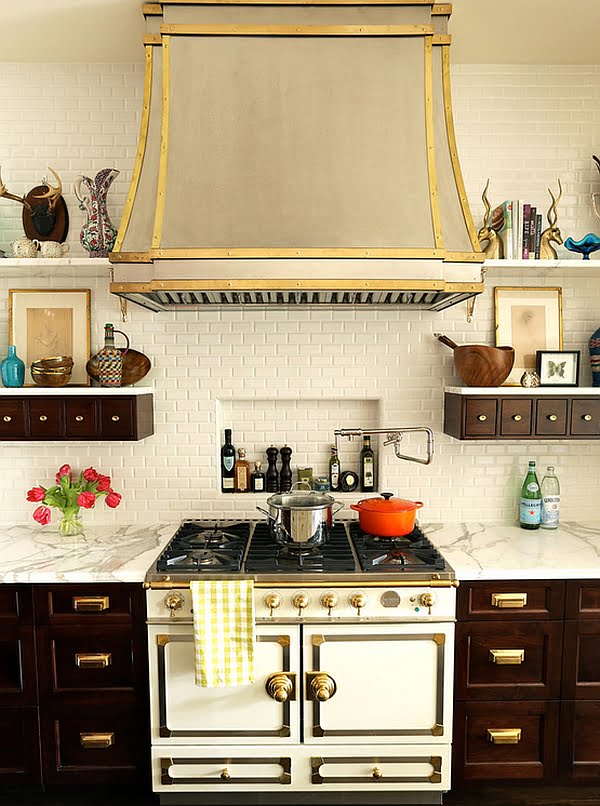 by Summer Thornton Design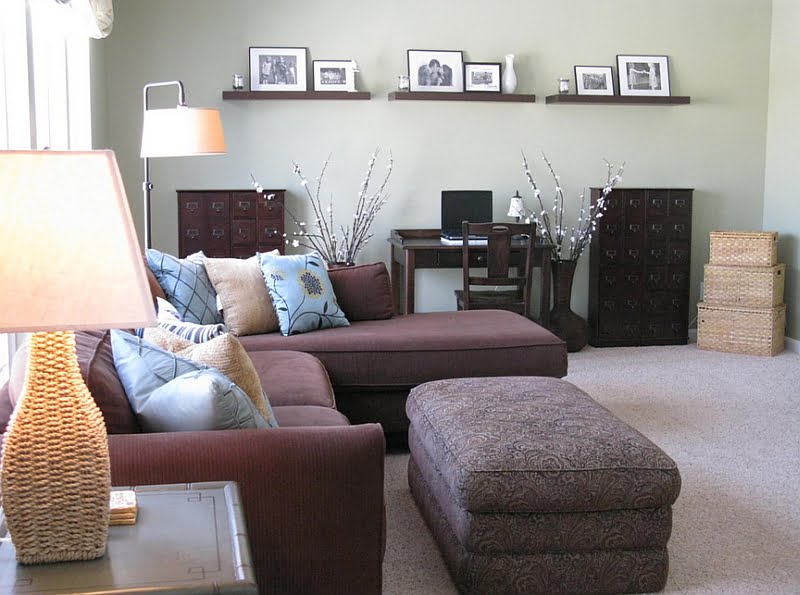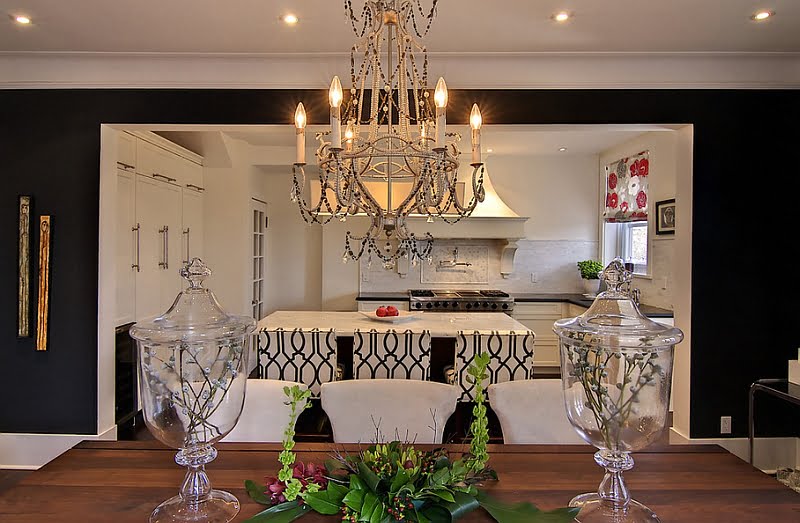 by IMBUE Merchandising & Design
Enhancing Your Storage Options with Style & Elegance -Apothecary Cabinets and Chests
Thanks to high -end prices and rarity, apothecary chests are not quite that often animating contemporary homes compared to gorgeous sparkling jars, but they sure offer a whole lot more then pure aesthetics.
For less organized individuals these cabinets would definitely not be their first choice, with a series of small drawers these can be a burden if you are not organized. For the rest of us though, these are the perfect organizer, an effortless way to store your belongings in a magnificent manner. Most homeowners are using apothecary cabinets in the main hallway or access area to create a dramatic entry while others are finding it very useful in the dinning room, bedroom, bath or even kitchen!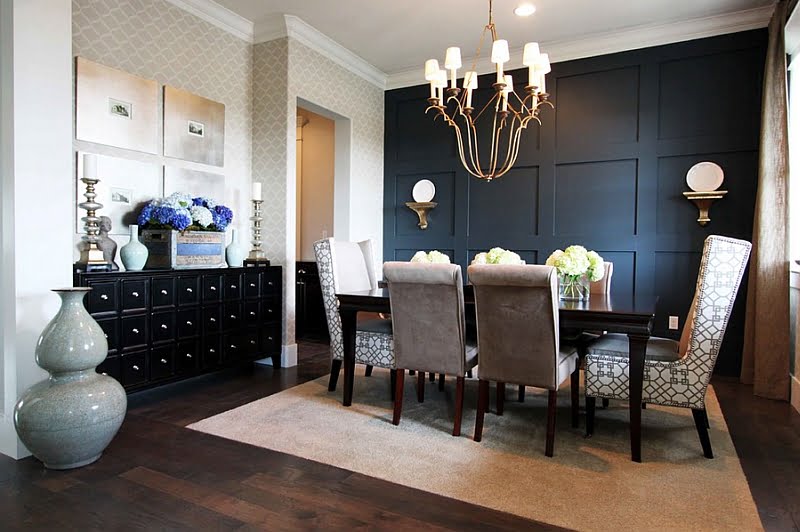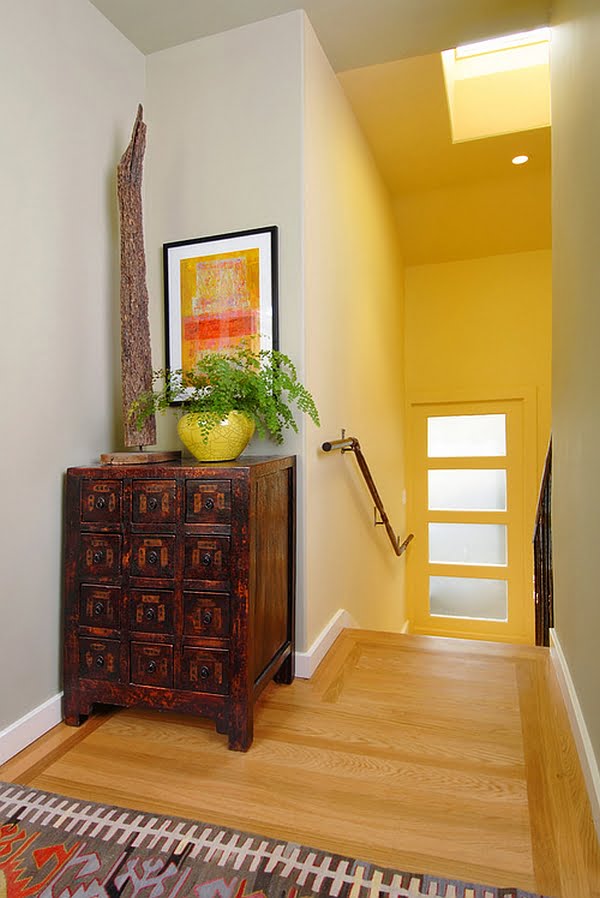 by Patricia Benson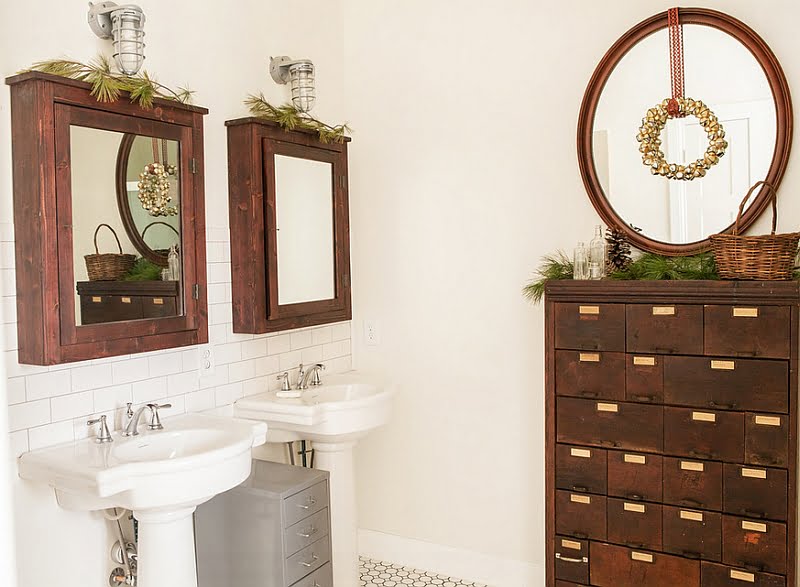 by Julie Ranee Photography
Depending on where you live you may be able to find these cabinets in a big variety of sizes and styles; you can paint them on your own to match your interior design properly. In the local flee market you have the biggest chances of finding an unique original vintage apothecary chest. There are a few modern recreations that are offering a similar apparel which in many cases may come with lower price tags then the original ones. You can decorate your chest with vintage photo frames vases, watches and other vintage accessories to enhance its design.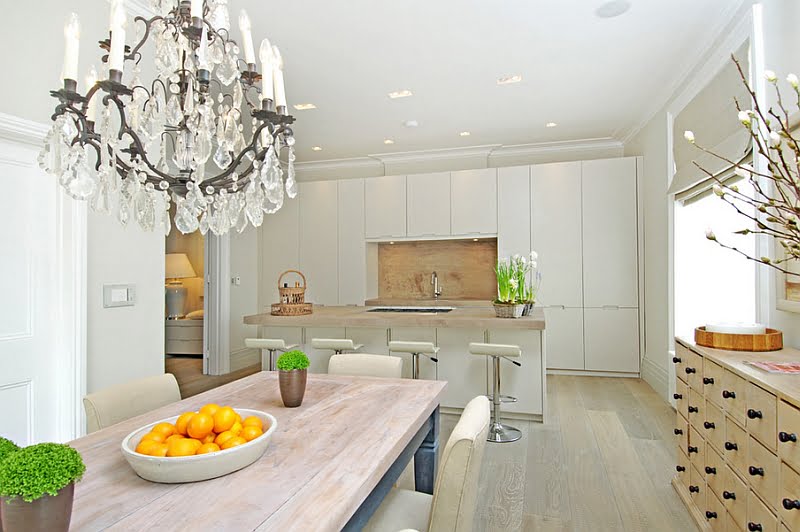 by Northwick Design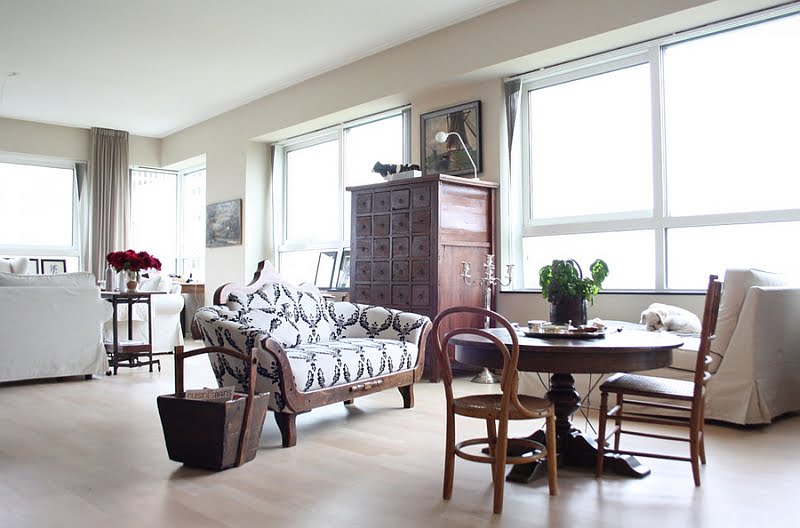 by Holly Marder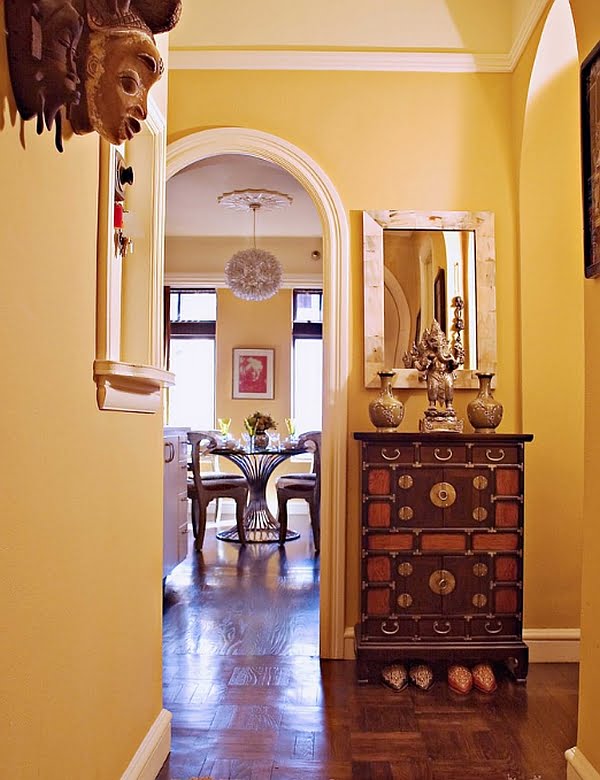 by Adeeni Design Group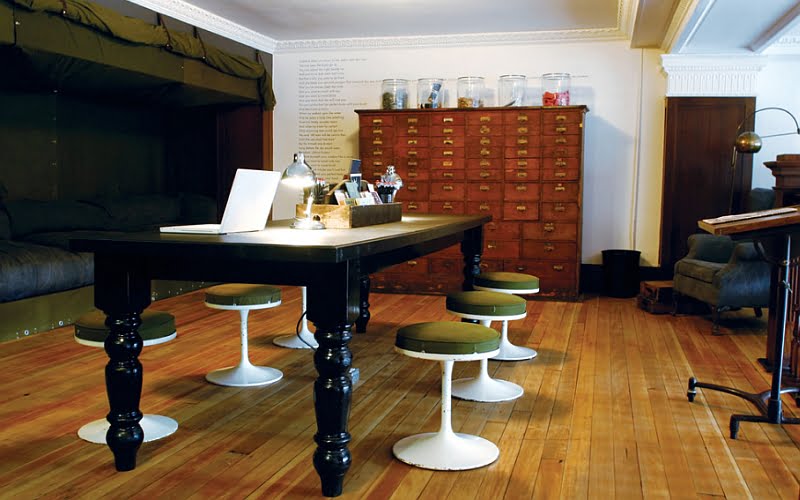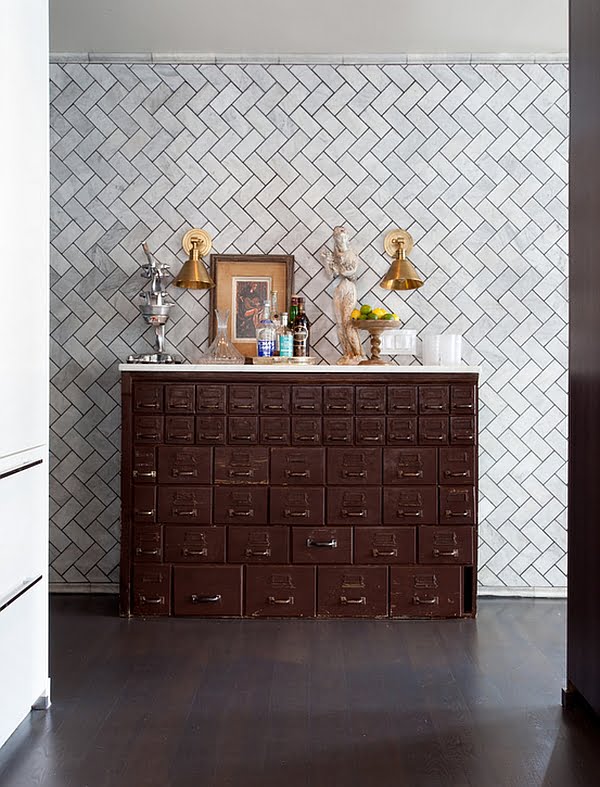 by Wellbuilt Company
Discharging a Timeless Design
If you are not looking for a vintage-looking apothecary chest for your contemporary interior design there are plenty of options to choose from. Contemporary furnishings inspired by the original pieces can be found in a variety of shapes or can be made  through a custom order; several modern kitchen cabinets are resembling the drawers of the original apothecary chests. All these are of course custom made or highly exclusive, enhancing the notoriety of the apothecary style despite the design line in which it will fit; from rustic, transitional, vintage, industrial or farmhouse- like themes to minimalist ones. No matter what color you choose for your apothecary chest they will look timeless, they`re exhaling elegance and style through shapes and proportions, becoming extraordinary centerpieces for your special kitchenware for example or china.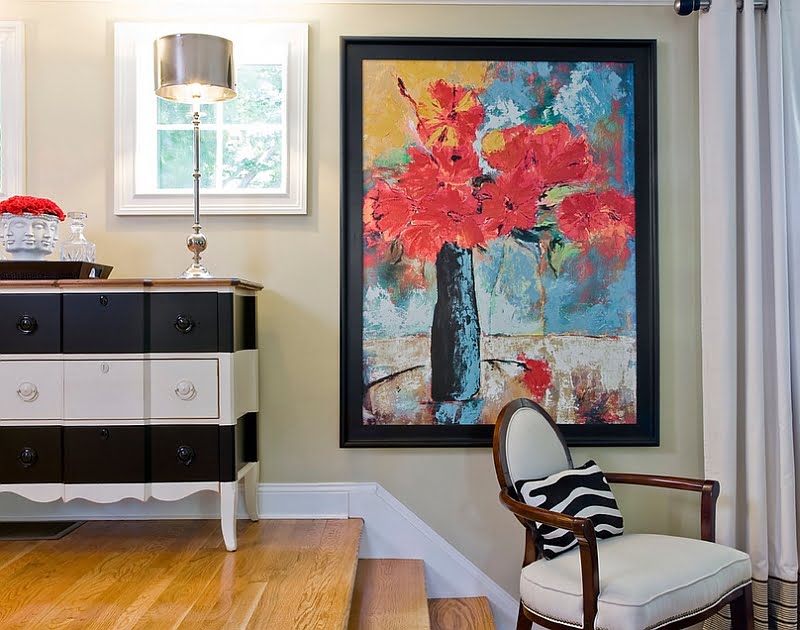 by Kristin Drohan Collection and Interior Design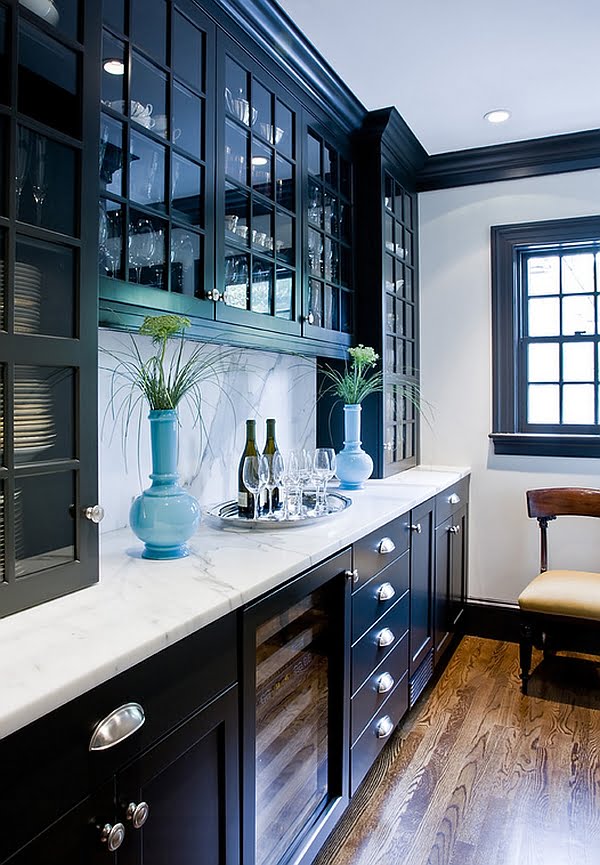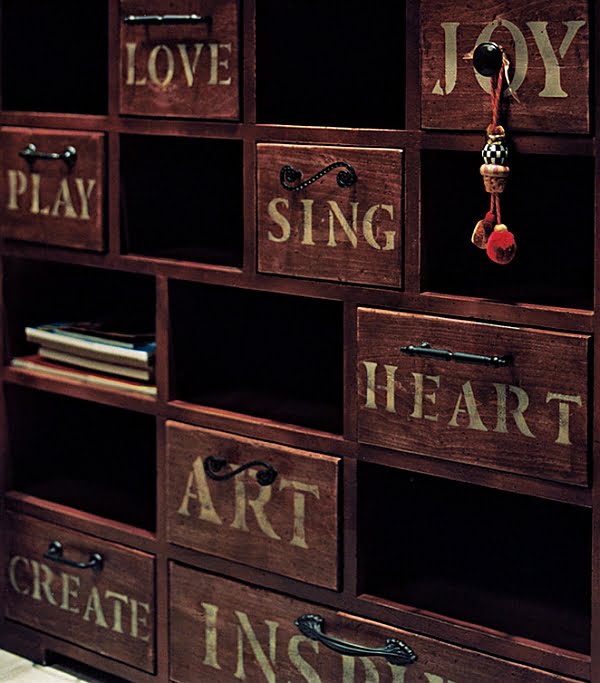 In several contemporary bedside stand designs we can often find resemblances with an original apothecary chest design whilst keeping the modern twist shaped with high- end technology in extraordinary materials. Several producers are accepting custom painted orders to better fit the customer`s interior design. An unique industrial vintage design can be obtained through metallic apothecary pieces. Bellow floating apothecary styled storage's are appearing to occupy less space whilst giving the bath a highly sophisticated look along with the double sink and extraordinary water taps. Note the jars in which the items are placed and the mirrors, highlighting the entire design line through appurtenance.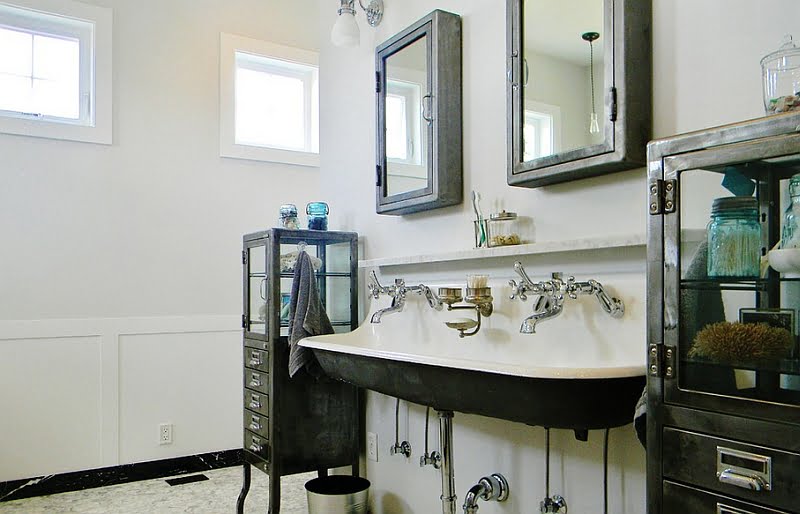 by Kimberley Bryan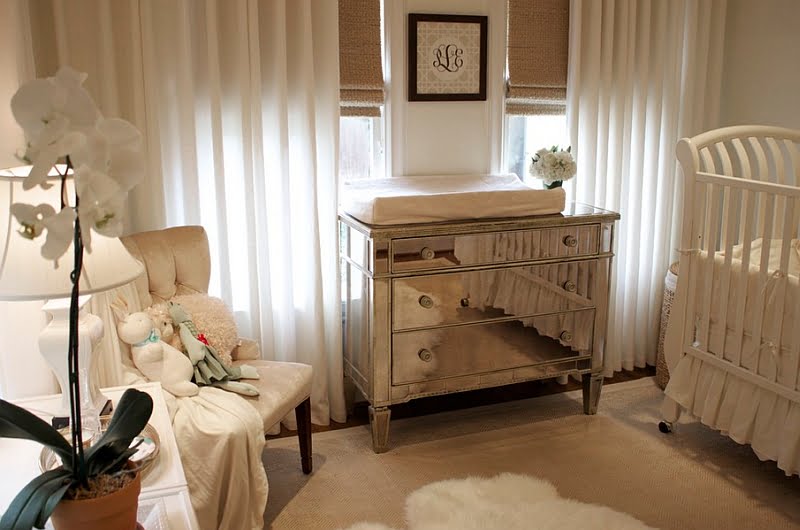 by Amy Lambert Lee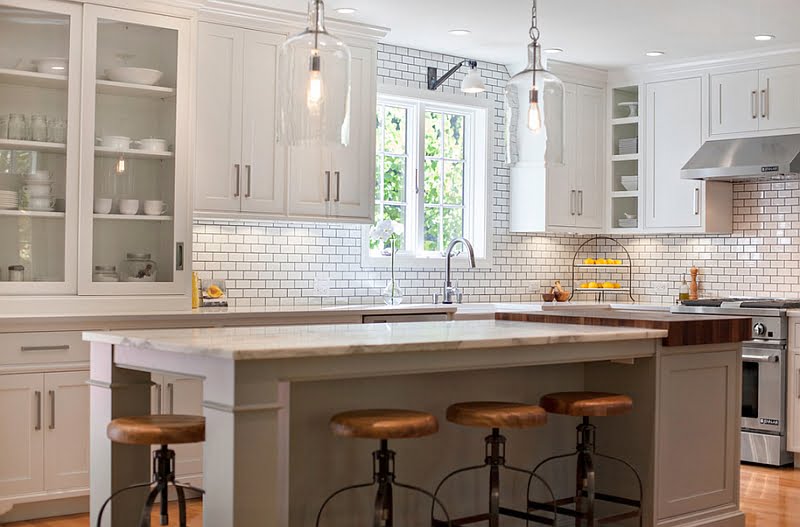 by Pennville Custom Cabinetry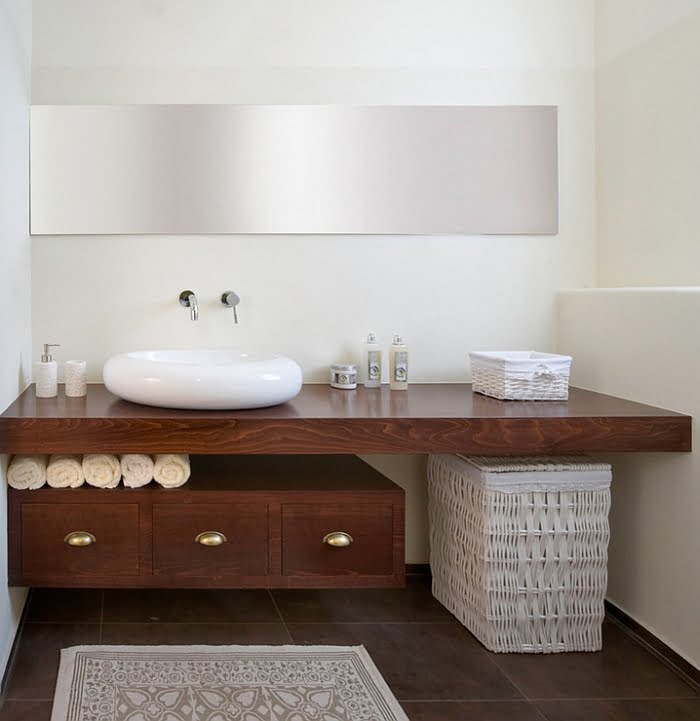 Filling Up the Apothecary Jars with Right Kind of Drugs
Apothecary Chest and Cabinets are coming indeed with a huge price tag but there is a less expensive option to bring this design line into your home: apothecary jars! Through these gorgeous pieces you may be able to convince yourself to make your own cabinets or move towards another design line that you would like better. Whether they`re transitional items, new additions to you apothecary style design or simply jars that you love, these have an extraordinary method of presenting Christmas and New Year decorations. This is their superpower and you must know it and make use of it properly. The extraordinary silhouette lives up to its name the entire year  so it will bear with you through sweets, candy delights or even a terrarium at any giving time in great style.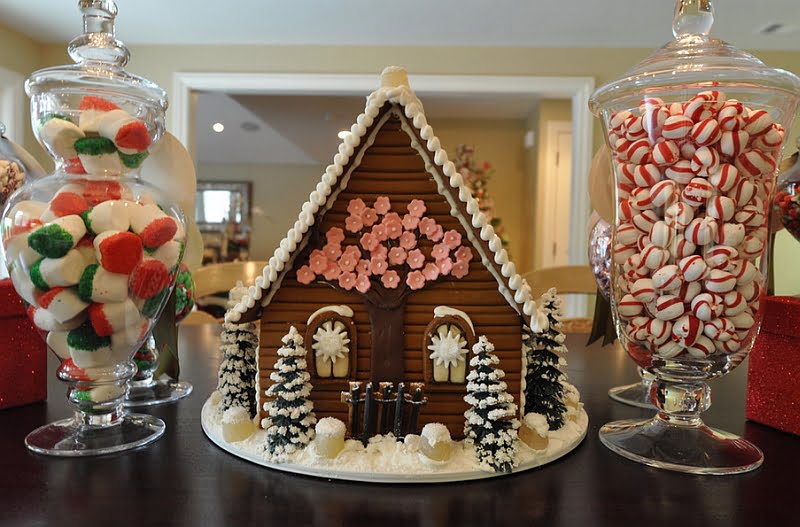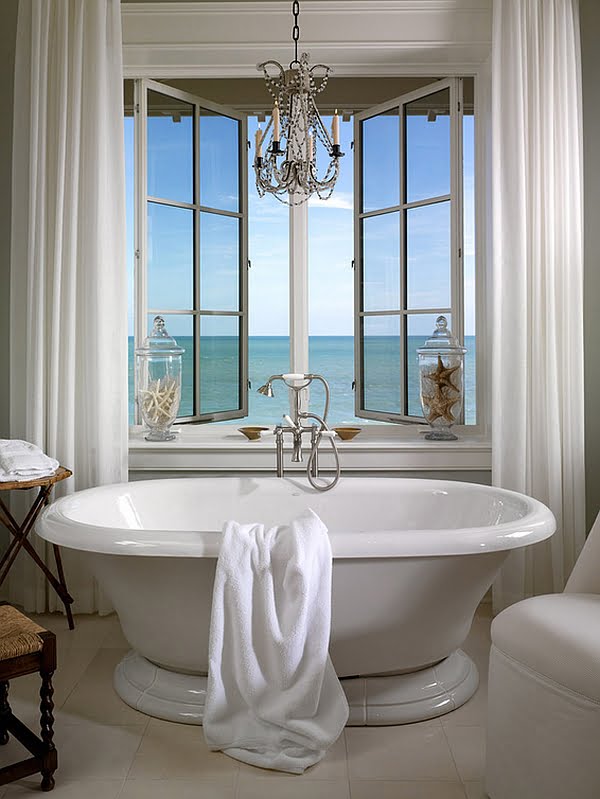 by jill Shevlin – Intrinsic Designs
As you would expect, apothecary jars are breaking the aesthetic boundaries in the kitchen where they`re becoming really functional, for example: you can use them to store spices, coffee, sugar, etc. A fresh seasonal fruit in the apothecary jars is also recommended, being far healthier then sweets. A colorful fruit can become a fresh accent in the overall look of the room.
"Perfect for every room in the house, decorating with apothecary jars is all about tapping into your creativity!"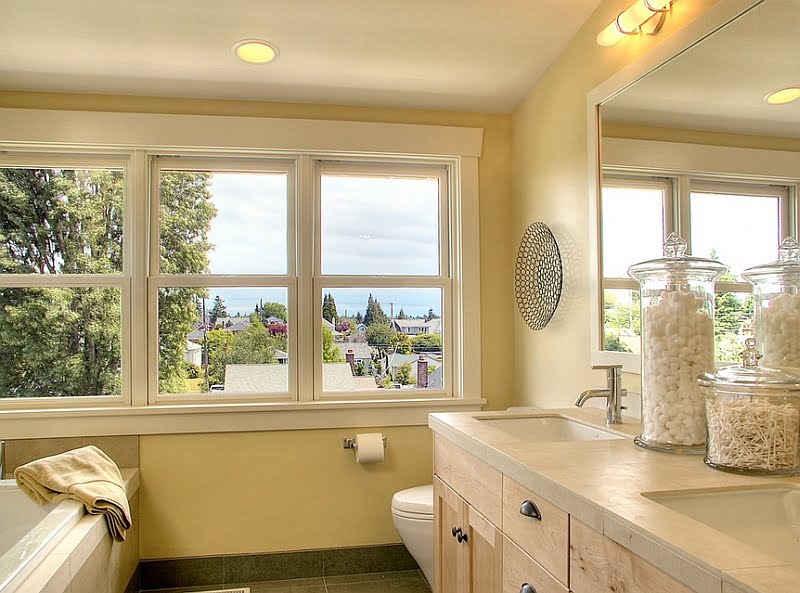 by Neiman Taber Architects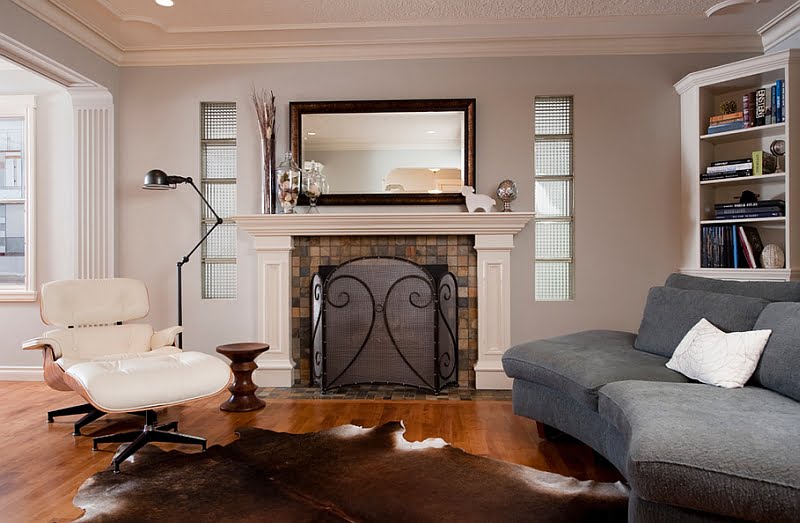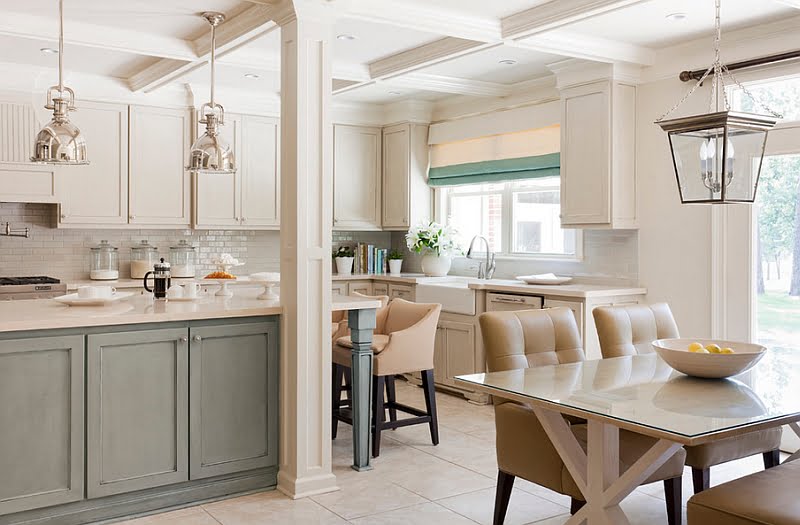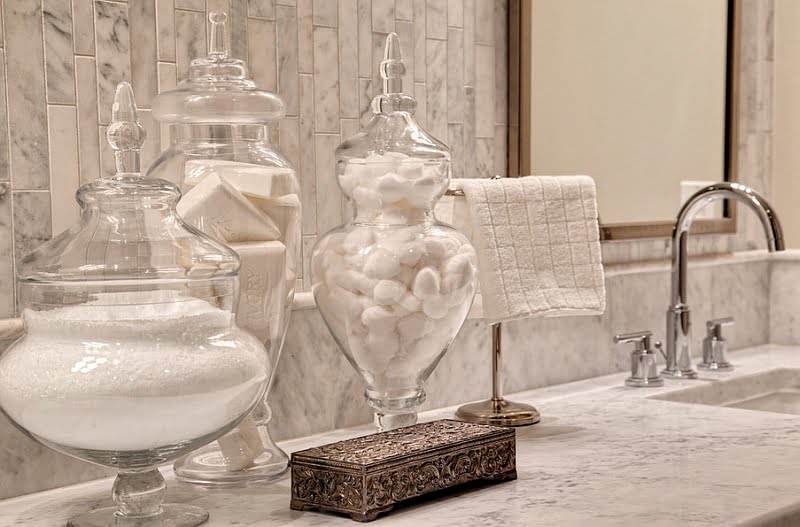 Here we are in the end of an article that we find highly graphic and inspiring, asking you for your valuable feedback. What do you think about the apothecary cabinets and apothecary jars? We would love to hear your opinion in the comment section bellow, on Facebook or Twitter.