Are you tired of excess moisture in your house? If so, we have got the perfect solution for you. 
Although it is critical to maintain optimum humidity indoors, it can cause a variety of problems if not regulated. Not only can excess humidity blacken walls, destroy windows and door panes but it can also lead to pest plague, water stagnation, and other issues.  
Fortunately, you can get rid of excess humidity from large indoor spaces with a 70-pint dehumidifier, which has been named after its moisture removing capacity.
Since the market is filled with hundreds of options, selecting the best one can be a challenging task. So, we have come up with reviews of the 9 best 70-pint dehumidifiers for simplifying your purchasing decision. 
Without further ado, let's dig into it! 
Best 70 Pint Dehumidifiers
IMAGE
PRODUCT
DETAILS

Our Top Pick

Our Top Pick

hOmeLabs

1.6-gallon water tank capacity
Available drain hose outlet
Energy-star certified

VIEW LATEST PRICE →

Waykar

Humidity auto control
24-hour timer
Child-look setting and sleep mode function

VIEW LATEST PRICE →

KESNOS

1.18 gallons water tank capacity
Humidity auto control
Integrated drainage options

VIEW LATEST PRICE →

AIRPLUS 70-Pint Dehumidifier

1.08-gallon water tank capacity
360-degree universal 
4 smart modes

VIEW LATEST PRICE →

COLZER

Intelligent humidity control
Two modes operation
Smart control panel

VIEW LATEST PRICE →

Honeywell

Digital humidistat control
Filter clean alert
Auto-restart function

VIEW LATEST PRICE →

Hisense

Low noise airflow system
2-star Energy rating
Filter clean indicator

VIEW LATEST PRICE →

Shinco

1.5-gallon water bucket
Built-in pump
Dry clothes mode

VIEW LATEST PRICE →

Santa Fe

Powerful dehumidifier
Two-stage air filtration
Quiet operation

VIEW LATEST PRICE →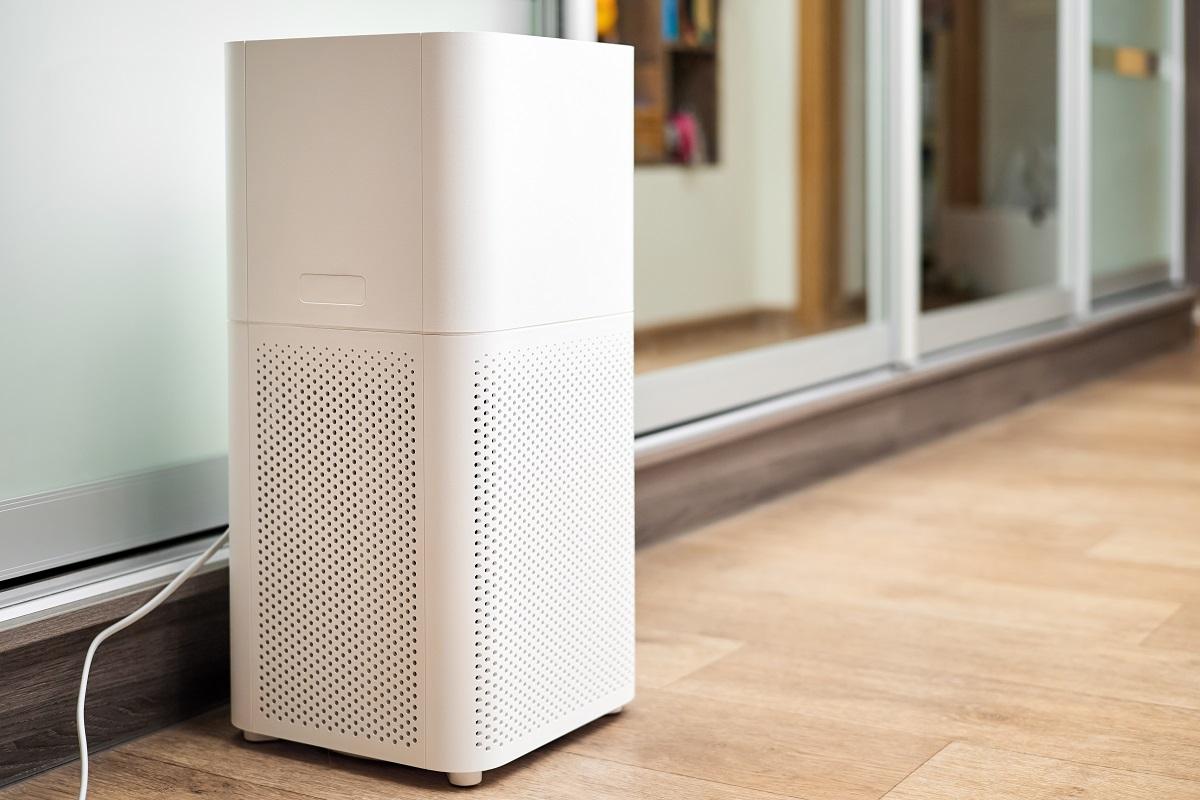 Built exclusively for the basement and extra-large rooms, the HME020031N dehumidifier by hOmeLabs is one of the best options available on the market. It is perfect for rooms with an area of up to 4,500 square ft. Also, its sleek, clean looks and planned out innovative features are designed to suit modern homes. 
Sale
Why Did We Like It? 
This 50-pint dehumidifier (70-pint by the 2012 DOE Standard) brings comfort just when you need it most. It has been proven to keep allergies at bay for extra-large basements and rooms up to 4,500 square feet in size. Apart from that, it helps cool down your home. 
It is designed to read and control humidity or moisture levels seamlessly. Plus, it includes features like auto defrost, auto shutoff, and auto-restart function, which promotes convenience. 
Speaking of design, its sleek and elegant build effortlessly suits most modern home interiors. Its built-in wheels and handles offer ease of movement. Other than that, the fan also works quietly. 
The 1.6-gallon water tank capacity allows it to remove 70 pints regularly based on moisture condition, temperature and the room size. Until the tank gets filled, it runs 24-hours a day and automatically shuts off once the ideal moisture level is attained. 
The drainage system is attached to it so that you can drain the water continuously. Hence, you can keep your home fresh and odor-free all the time using this dehumidifier.  
What Could've Been Better?
There aren't a lot of disadvantages of this product which bothered us. However, the plastic base attached to the hose cannot be replaced once damaged. You might need not worry much about it as the machine will continue to work smoothly, even if it breaks off. 
Pros
Easy drainage

Energy star certification

Tiny wheels roll smoothly

Quiet and efficient operation
Cons
Plastic base attached to the drain hose
Dehumidifiers by Waykar remove excess water from the environment and prevent mildew, mold growth, and other issues that may endanger your health. Similarly, this Waykar dehumidifier enables you to set the desired humidity level through its intelligent touch controls. Hence, you can maintain an appropriate humidity level in your house and protect clothes, furniture, and other objects from excess moisture. 
Why Did We Like It?
You can easily set the desired humidity level through an intelligent touch control panel on 70-pint Waykar PD253B to quickly control it at an appropriate setting. Having an ideal humidity level can ensure better health for your family and protect objects like furniture and clothes from high humidity levels.
Talking about its functionality, it has four air outlets on four sides. This design allows it to eliminate extra humidity faster and makes the entire operation quiet. Other than that, a 6.56 feet long drain hose is included, which can be attached for continuous draining. 
Interestingly, it presents child-lock settings and sleep mode function safety features. Pressing a "Lock" button for two seconds locks the dehumidifier and makes it inaccessible for children. 
What Could've Been Better? 
This isn't a negative aspect but initially, you might find some of its features difficult to understand. However, the company does provide a detailed instructions manual which you can read through to get accustomed to the controls and establish an ideal moisture setting. 
Pros
Effective moisture control

Quiet operation

Maintains preset humidity levels

Does not need frequent emptying
Cons
Difficult to operate initially
Start your journey of healthy dehumidification through this 70-pint dehumidifier by Kesnos. The PD253D model has been designed primarily for extra-large rooms and basements. Other than that, you can set it up in kitchens, bathrooms, laundry rooms, kitchens, and crawlspaces to remove extra moisture. So, let's dig into the specialty of this product. 
Sale
Why Did We Like It? 
Controlling humidity has become much simpler with the Kesnos PD253D dehumidifier. It comes with an intelligent touch control located on the digital display that offers precise readings of humidity levels. A 24-hour timer lets you set the time to turn the unit on or off as required.  
This dehumidifier is ideal for basements but can also be set up in other rooms of the house. It can remove 70 pints of moisture every day in an area measuring up to 4,500 sq  and maintains a 90% relative humidity level. 
Apart from effective dehumidification, portability is another of its standout features. Its 360-degree smooth-rolling hidden wheels and ergonomically designed handles offer smooth and effortless movement. Furthermore, it operates quietly, which means you won't be disturbed while sleeping or working.
What's more, its humidity auto control feature, which allows you to determine the ideal moisture setting according to your needs. Just set up your desired humidity level and it will automatically detect humidity and make the changes accordingly.
What Could've Been Better? 
One of the trickier things with this dehumidifier is to set it up. You might need to call upon experts or company service agents to set it up for you, which can take time and cost additional money. Along with that, you might find it difficult to pour the water into a smaller container. 
Pros
Efficient and quick humidity control

Energy-efficient

Fits in tight spaces

Large capacity water tank

Auto controls humidity levels
Cons
Bit difficult to set up

Difficulty in pouring water into a smaller container
Next on our list is AIRPLUS 70-pint Dehumidifier, which has an elegant appearance, is quiet, and has intelligent operation modes. Suitable for any classy and modern home decor, its compact and portable body allows it to be stored anywhere in your house. Let's take a closer look at its features.
Why Did We Like It?
A compact and sleek device that fits anywhere irrespective of its sizable 70-pint moisture removal capacity is the feature we most liked about this dehumidifier. It only weighs 31.2 pounds and has 360-degree universal wheels and a handle, making it easy to carry around. 
Irrespective of space and area, it can remove moisture from anywhere due to its powerful motor. Also, you can empty the water tank manually several times each day or connect the included drain pipe for automatic cleaning. 
We found its multifunctional modes like raining, standard, sleep, and drying pretty interesting. It can seamlessly adjust its humidity level to an ideal setting according to its environment. Besides, it has additional features like auto-defrost, auto-shutoff, and 2 adjustable fan speeds. 
That's not all; with a noise level of 45dB, it is one of the quietest units you will find on the market. 
What Could've Been Better?
It is worth mentioning that it is one of the best 70-pint dehumidifiers we have tried out. However, through its reviews, we find that its drain hose is a bit on the thicker side, making it prone to blockages. But manual cleaning is also an option with this, so we don't think it is much of an issue. 
Pros
Intelligent control panel

Drain hose included

Portable and compact

Attractive design

24-hour two-way timing
Almost halfway through the list, we bring to you another 70-pint dehumidifier by Colzer. The company has been dedicated to providing ETL-listed and high-quality air purifiers, dehumidifiers, portable air conditioner, and other appliances suitable for home and commercial use. If you want to fit a large capacity humidifier in a small area, this might be the one for you. 
Why Did We Like It? 
In terms of design and construction, this Colzer dehumidifier features a sleek and modern vertical design finished with white and black colors, making it suitable for different home decors. The condensate tank is located on its rear, thereby providing a smooth appearance to the front. Along with that, it is backed by a 24-month warranty and boasts a durable body made of plastic. 
What's more, it  comes with roller wheels that allow the user to carry the dehumidifier from one place to another easily. 
Coming to the dehumidification capacity, it uses two fans and a powerful motor to suck 70-pint humidity every day. You can easily control the unit with its smart control, auto-defrost and auto-shutoff features. The control panel displays existing relative humidity levels and allows you to control the fan speed. 
What Could've Been Better? 
We have found the drain hose and condensate reservoir too small for such a large unit. You will need to manually eliminate the water deposited in the reservoir from time to time to avoid overload. Also, you might need to purchase a separate condensate drain pump from the market. 
Pros
Features sleek and modern design

Easy-to-clean washable filter

Auto-restart and defrost system

24-hour timer
Cons
Small drain hose and condensate reservoir
Since 2016, Honeywell has been manufacturing and distributing top-rated and certified dehumidifiers, which are backed by an exceptional warranty. Their 70-pint dehumidifier is no less and is perfect for basements and extra-large rooms with an area of up to 4,000 square feet. By removing 70-pint humidity regularly, the air is kept free from excess moisture and remains fresh for a longer period of time. 
Sale
Why Did We Like It? 
There are a lot of things to like about this dehumidifier. Notably, its powerful and efficient air filters remove 70-pint of moisture and protect curtains, walls, furniture, and other household objects from excess moisture. The digital humidistat controls humidity levels automatically once you set it to an appropriate limit.  
Moreover, its washable filter removes odor, and a Clean Filter Alert informs you when to clean the filter to maintain its effective operation. 
It also has various integrated options like a sleep mode, auto-defrost, humidity sensor and auto-restart function, which means you can use the unit according to your needs. Other than that, its included drain hose works continuously for hours even without monitoring. 
In terms of design, its hidden wheels make it easier to carry from one area to another. Also, its water tank prevents unnecessary spills and drains out the water through automatic drainage. 
Last but not least, being Energy Star Certified makes it energy-efficient and consumes less power compared to traditional dehumidifiers. 
What Could've Been Better? 
For one, you might find the product less durable compared to some of the other options that we have suggested. This might be due to its plastic-made body. Also, you will need to clean the reservoir on a regular basis, which can be an arduous task. 
Pros
Easy-to-clean filter

Low noise operation

Beautiful digital display

Smooth-gliding wheels
The Hisense group excels in manufacturing and distributing electronic goods to its consumers. The Hisense DH-7019K1G, which is Energy Star certified, can remove moisture from areas up to 1000 square feet. Besides, a low sound output  ensures you are working in peace. 
Why Did We Like It? 
If you are looking for a reliable and eco-friendly dehumidifier with a range of operating modes, the Hisense DH-7019K1G will be a perfect and versatile choice. Its operating modes include manual set, auto, and continuous-dry. Features like adjustable humidistat, 24-hour on/off timer, and full tank alert are added to it, making the dehumidification process easy. 
Other than that, its bucket full indicator avoids potential water flow and alerts you to empty the bucket at the right time. And you do not have to worry about the frequent water removal, as it can hold quite a few gallons of water. 
Moreover, its Energy star certification ensures less energy consumption and saves on your power bills. Its small size also ensures greater portability and an ideal moisture content in your room.  
What Could've Been Better? 
Although an efficient dehumidification device, it can clean up to 1,000 square feet of home space, which is smaller than other dehumidifiers in the market. This makes it a less suitable choice. Along with that, the compressor produces some kind of sound, opposite to what has been claimed by the company. 
Pros
Large water tanks

Above-average set humidity range

3 operation modes

Energy efficient
Cons
Smaller dehumidification area

Produces some noise
Shinco has 20 years of experience in designing, manufacturing, and distributing dehumidifiers and air conditioners. Applying their expertise, Shinco has developed a user-friendly, well-designed, and high-quality SDZ1-70P/P dehumidifier for its customers. Apart from an effective dehumidification process, it delivers a sleek and straight look that perfectly fits modern decors. 
Why Did We Like It? 
Are you looking for a 70-pint dehumidifier with a built-in pump for large humid areas in your home? Then the Shinco SDZ1-70P/P is the perfect choice for you. 
It has made it in our list of best options available in the current market due to its range of features and functionalities. Apart from removing 70 pints of moisture every day, it can eliminate mildew and mold from up to 5000 sq. ft area, anywhere in your home. This dehumidifier can be used in a bathroom, bedroom, stockroom, kitchen, basement, laundry room, or any other.
Its smart digital controls make the dehumidification process simple. You can set target humidity levels, 24-hour timer, and control fan speed. The auto-defrost mode allows it to operate efficiently at lower temperatures. Notably, it will also notify you of the right time to change the air filter and when the water bucket fills up.
Furthermore, its Energy star certification makes it energy efficient. Lastly, its handles and rotary wheels make it easier to move around and also produce minimal sound. 
What Could've Been Better? 
Most customers who used the product for months have complained about sound issues. It is not as quiet as claimed by the company. Besides, it might be a little overpriced for some users, but once you invest in it, you can ensure a moisture-free home and avoid the proliferation of mold and mildew. 
Pros
Low noise level

Built-in pump facility

Covers a large area

Digital and easy control
Cons
Slightly expensive

Not as quiet as claimed
Look no further if you are searching for an efficient and trustworthy dehumidifier for crawl spaces and the basement. Santa Fe 70-pint compact dehumidifier will be the most suitable choice for you. It is one of the most powerful dehumidifiers available on the market as of today. Let's not waste time and understand its features in detail. 
Why Did We Like It? 
Next in our list of best 70-pint dehumidifiers is Santa Fe 4033600. It is very popular among the dehumidifiers available on market and has the capability to eliminate excess humidity from up to 2200 square feet of your living space. Other than that, its Energy Star Certification allows you to save money on your electricity bills. 
A range of customizable options are available with this unit which allows you to preset target humidity levels, ducting options, humidistat, and more. It also provides an assurance of power dehumidification and keeps the RH levels from 20% to 80%. What's more, the foam pre-filter and MERV 13 filter ensure effective dehumidification and removals of air microbes.   
In terms of design, its sleek body makes it a smart choice for very damp rooms. You can fit it in any constrained or restricted areas and ensure a safe and clear home. 
As far as its draining options, the Condensate Pump method is available as an alternative to a traditional drainage system. So overall, you can have a compact and sleek dehumidifier that saves crawl spaces and basements from excess moisture and allergen growth. 
What Could've Been Better? 
Despite being a small and powerful dehumidifier, it might not be able to deliver standard performance in adverse weather conditions. Also, if you are looking to cover a large room, this one might not be suitable for you. 
Pros
MERV filtration

Energy saving

Easy and efficient filtration

Effortless movement

Condensate pump method for alternative drainage system
Cons
Dip in performance in adverse weather conditions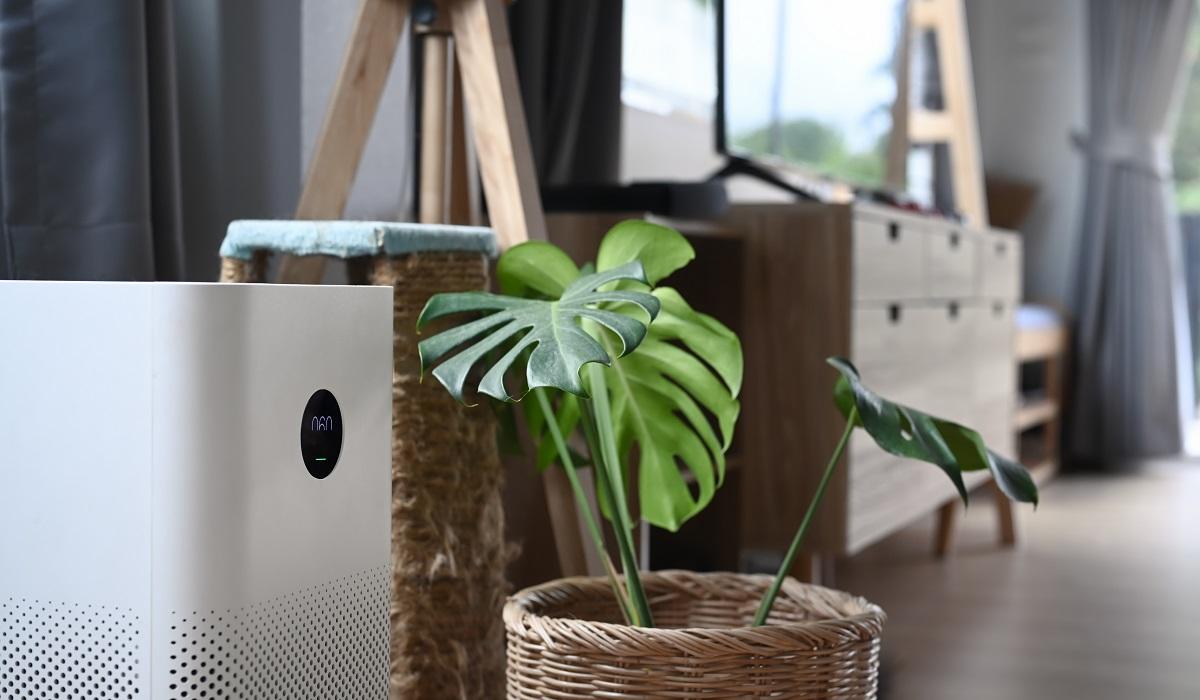 70 Pint Dehumidifier Buying Guide
Now that we have provided a list of the 9 best 70-pint humidifiers available in the market, you might have developed a brief idea about it. However, it might get confusing to select from the extensive list provided. 
Before purchasing a dehumidifier, you should consider a variety of factors such as the amount of space available, reservoir capacity, portability, ease of use, and so on. Don't worry- we have developed a comprehensive guide that will help you choose the perfect product for your home. 
1. Area Of Indoor Space
One of the most important factors to consider is how many square feet your room or the space is, where the dehumidifier will be kept. Dehumidifiers are available in a variety of sizes ranging from 500 to 5000 square feet. The indoor space available will determine your choice of a dehumidifier. You must calculate the RH level as well as the size of the room that needs to be dehumidified. 
If moisture content in a room is very high, a 70-pint dehumidifier can dehumidify up to 500 to 800 square feet up to a relative humidity level of 80 to 100%. Other than that, a 4000 square feet moderately damp indoor space can be dehumidified up to 50-60% RH level. 
2. Reservoir Capacity
Moisture from the surrounding environment is collected as water vapour in the reservoir of a 70-pint dehumidifier. It will therefore be crucial for you to know the capacity before purchasing. 
A unit with a small reservoir necessitates frequent emptying. On the other hand, dehumidifiers with larger tanks need less frequent emptying. So, if you are busy and could not afford cleaning frequently, go for the bigger one. 
An average reservoir generally holds up to 1.5 gallons of water at a time and the maximum capacity of any reservoir in the market is up to 2.5 gallons. Also, the choice of a reservoir will depend on your indoor room size because the larger the room, more water will be collected in it. 
3. Portability
A user must ensure that all rooms have an ideal RH level and that the dehumidifier is moved from one room to another on a regular basis. However, the large size, greater capacity, and non-compact design of a 70-pint dehumidifier can be challenging to carry around. So, you must always look for the portability of a unit before purchasing. 
Some models available on the market come with hidden wheels and rugged handles, which simplify movement. You can opt for these in case you need a portable one. 
4. Simplicity Of Use
Functionalities are the most important aspects to be considered before purchasing a dehumidifier. Certain functionalities can make your operations and usage much simpler. You will find a wide range of innovative and exclusive options that boast several features and modes. 
A dehumidifier equipped with some marked buttons on a vibrant LED display can suit a user. This kind of display enables you to understand the kind of controls which can be set. Some of the functionalities include auto-defrost, auto-shutoff, or auto humidistat. Many dehumidifiers also have child safety features which allows parents to lock controls. 
Another feature  to be considered is the simplicity of removing a reservoir or bucket. In some units, this component can be tricky to remove and substitute. So, always check if its reservoir is easily removable or not. 
Furthermore, a dehumidifier that comes with a water level indicator or water level alert can greatly simplify your hassles. It will alert you when it is full, and you can make decisions accordingly. 
5. Noise Levels
Dehumidifiers, especially the 70-pint ones, produce more noise. However, noise levels vary from one model to another, irrespective of their capacity. Hence, it is crucial for a buyer to look for listed noise levels for each fan and can run at their highest speed when required. 
6. Power Efficiency
The primary benefit of a 70-pint dehumidifier is the amount of energy it saves compared to ones with smaller capacities. However, all large units do not consume or save a similar amount of energy. It, therefore, becomes essential for one to look for Energy Star certification in a device. A dehumidifier with such a certificate consumes less energy and saves massively on electric bills. 
7. Extra Features
For operating a 70-pint dehumidifier effectively, you can consider having some additional features. These might include a built-in pump, direct drain, temperature settings, and more. Your dehumidification process will be much simpler with these functionalities. Also, you will be able to operate the unit in a much more effective and convenient manner. 
The functioning of an auto-humidistat is similar to a thermostat, where the latter controls temperature while the former controls humidity. It detects the humidity levels and conditions in an area and automatically works on setting up an idea level. 
Furthermore, if a user resides in a low-temperature environment, they need to look for a unit with auto-defrost function and a frost sensor. Not all devices can perform effectively in cold weather.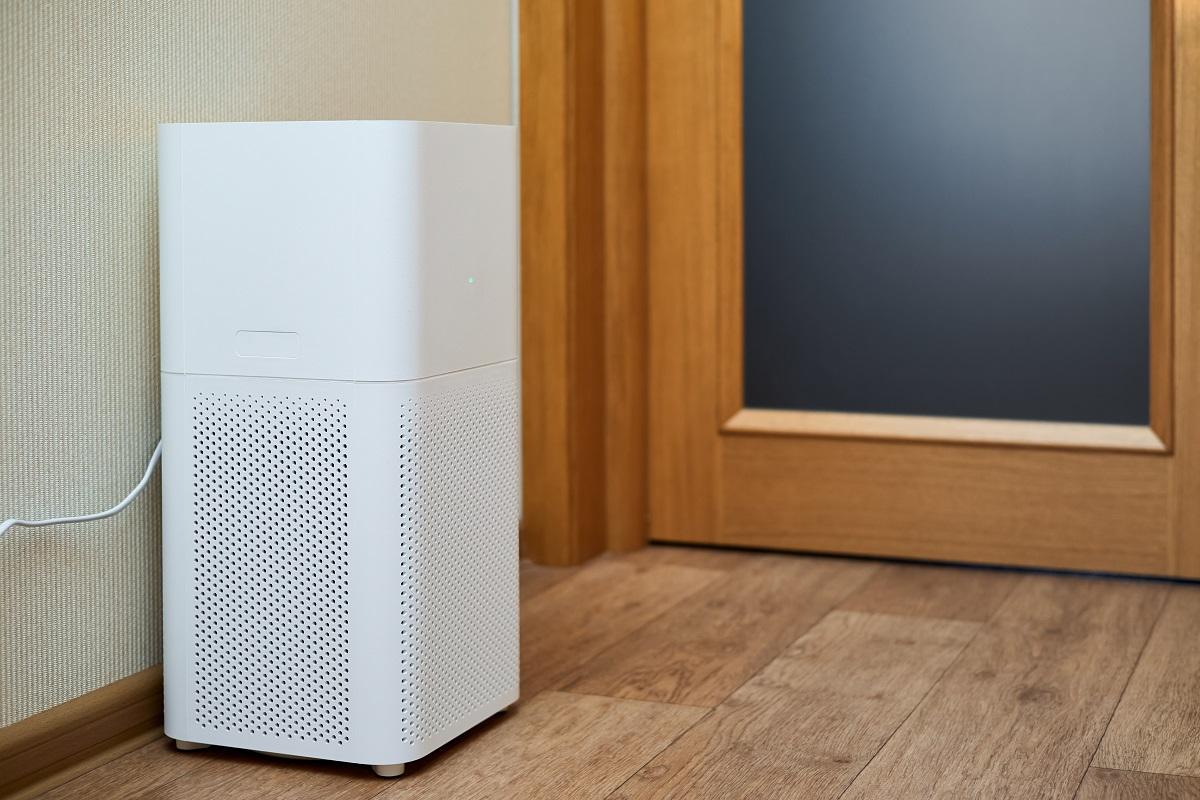 Verdict
So, that's our comprehensive list of the 9 best 70-pint dehumidifiers available on the market. We hope it will help in making the right decision when you next purchase a unit that will keep your home moisture-free and healthy. 
That being said, AIRPLUS 70-pint dehumidifier is a perfect choice for your home. Besides efficient dehumidification, its sleek and elegant looks suit any home décor well and weighs only 31 pounds. You can move it easily from one place to another using the wheels and handles. 
On the other hand, the Shinco can also be a suitable choice for ones looking to dehumidify a large indoor space with easy portability and elegant looks. 
Having said that, make sure to go through our comprehensive buying guide before purchasing one for your home. And don't forget to tell us which one you liked the most. 
Till then, take care and stay healthy!
Related Links
8 Best Crawl Space Dehumidifier  
Best Dehumidifier for Basement
Best Dehumidifier For Apartment
11 Best Dehumidifier For Bathroom
9 Best Dehumidifiers for Basements
10 Best Dehumidifiers for Mold
10 Best Urpower Essential Oil Diffuser
13 Best Bathroom Exhaust Fans With Light & Heater
13 Best Undermount Bathroom Sink
17 Best Bathroom Design Tool Options
How to Fix Rotten Floor Joist Under Bathtub
What Size Humidifiers Do I Need?
15 Best Commercial Dehumidifier