Taking care of a pet is definitely not easy yet always rewardful. We are responsible for absolutely anything that happens to them and while on food your veterinary will make sure that you purchase the best possible food, on home protection and safety it`s all up to you. With this thought in mind we are going to present to you further on a couple of houseplants safe for cats and dogs meant to thrive in your interior design. This safety measure is sadly often overlooked, reason for which we highly encourage you to pass this article to any cat and/or dog owner you know. All the plants showcased bellow are safe for both cats and dogs yet even certain non-toxic plants may have side effects if ingested. For breed detailed information we suggest you to consult your local nursery or vet and throw a look on this  ASPCA website, it might be incredibly helpful.
Beautiful Houseplants Safe For Cats And Dogs
#1 The Spider Plant
This plant simply can`t pass unnoticed, it demands attention and it`s already present in many contemporary homes. The Spider Plant is characterized by long,spiky leaves with a dramatic effect that doesn't overwhelm the entire room. [from Inscribd]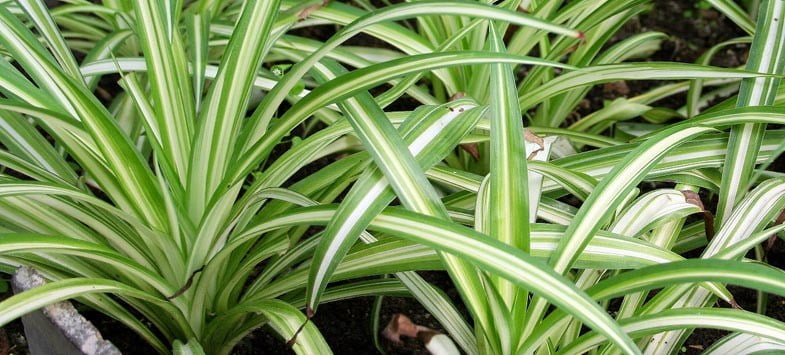 Showcased bellow the plant is elegantly placed on the fireplace. The spider plants is magnificent because it creates a volume through the cascades generated by the leaves, therefore being a great plant for hanging baskets .[photo by Holly Marder via Houzz]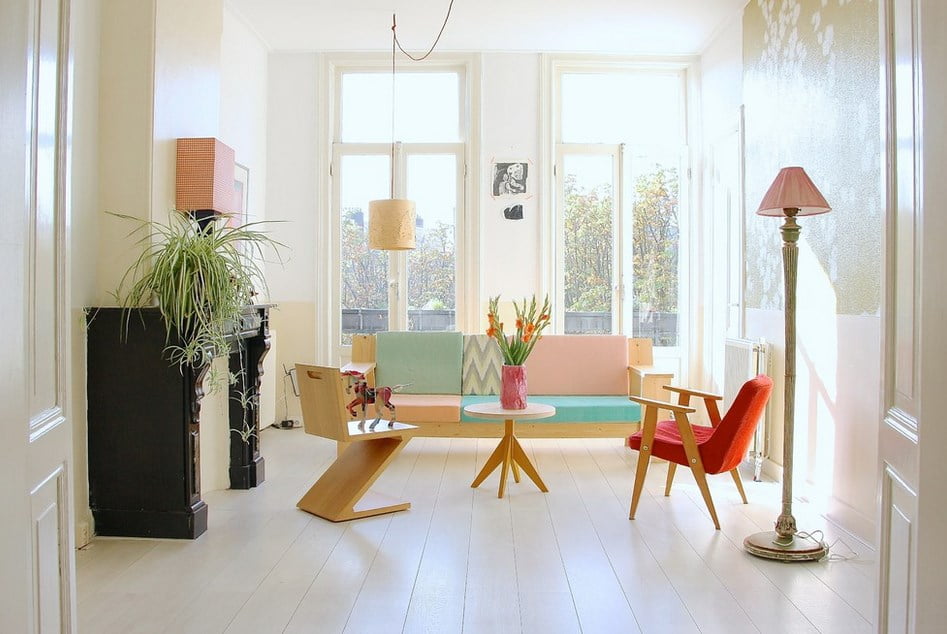 Spider plants thrive when placed next to a natural light source. Take note that this plant should dry out between waterings, which gives you a time advantage in maintenance, you have more time to remember to hydrate it! [from A Beautiful Mess]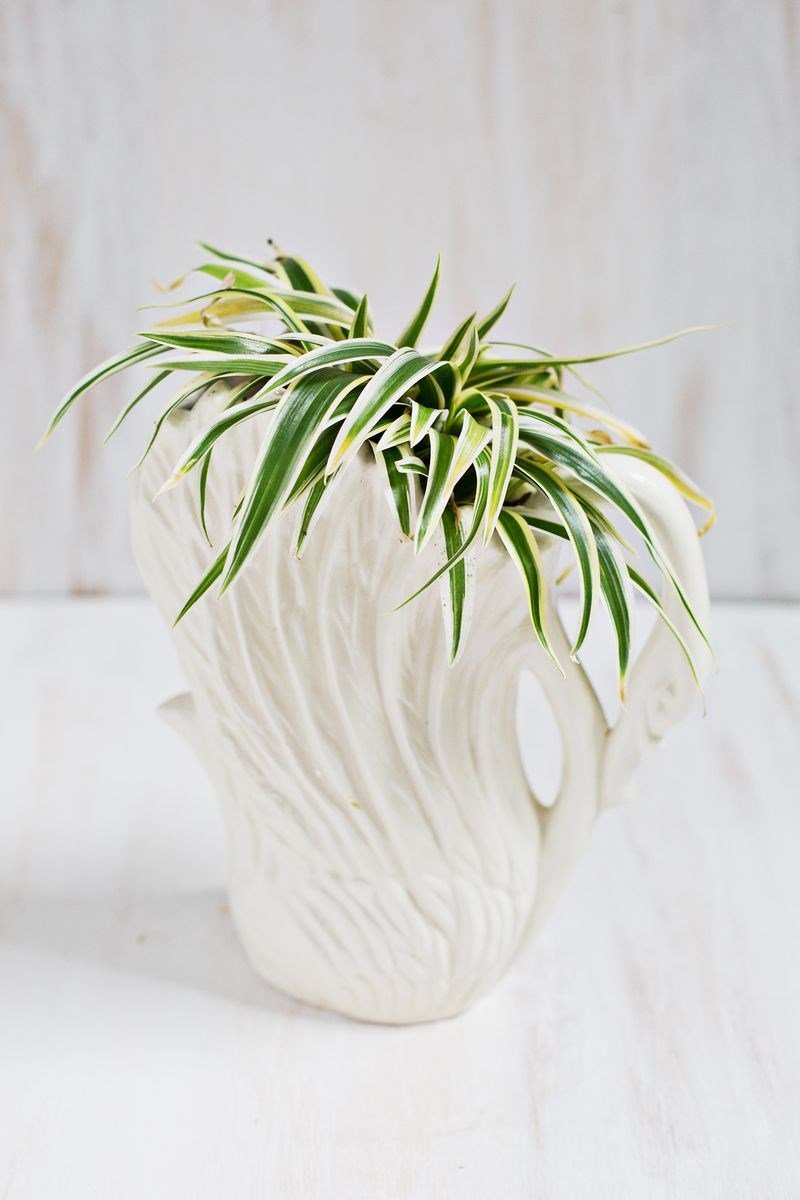 #2 The Lemon Button Fern
Extraordinary thanks to small arching stems and button-like foliage, this piece of greenery works as the perfect accent piece for a shelf or tabletop. Another advantage is that it often levels out at a height of about one foot tall so you can easily predict the end result of your design. [from Exotic Angel Plants]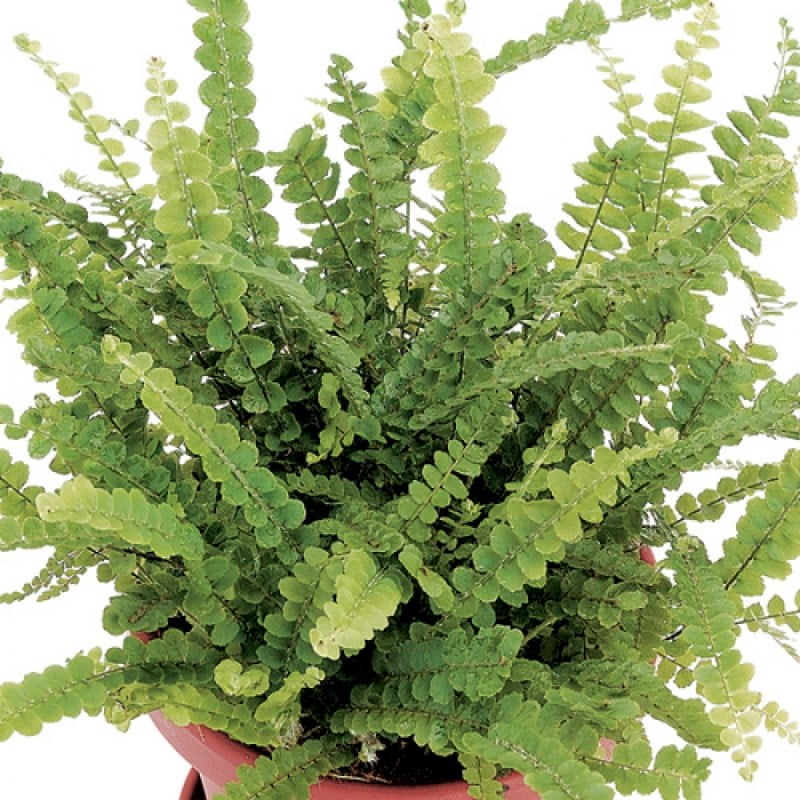 Decor With Houseplants
With a curved and delicate form the button fern becomes ideal for hanging baskets and terrace pots cascading over the rail. For a timeless design consider terracotta pots to complement this green dainty eye catching plant. [fromBlue Pumilio]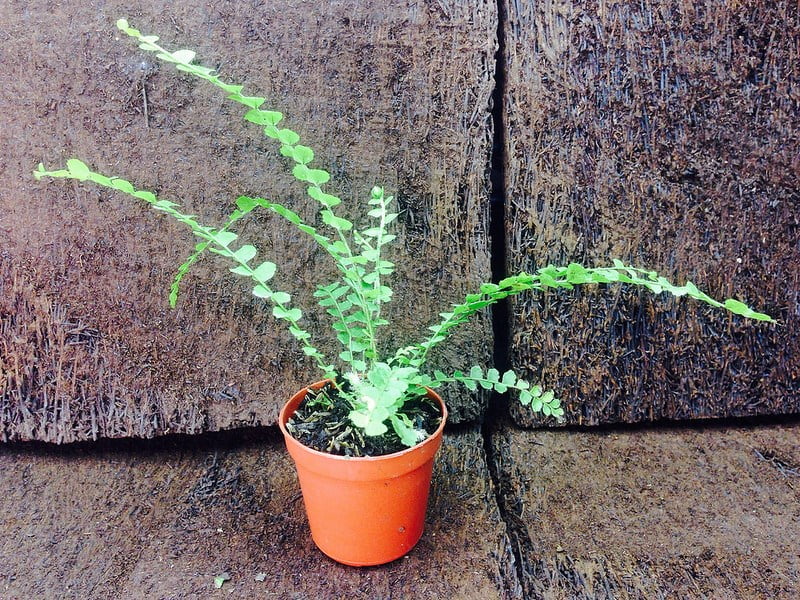 For the Lemon Button Fern a combination of low to medium light is ideal, regarding watering, you should consider keeping the soil moist without over-saturating the plant. [fromBianchi-Davis Greenhouses]
#3 The Areca Palm
With an image that recalls the tropical greenery the areca palm is one of the most graphic plants safe for cats and dogs. It`s simply beautiful and it can give any space that holiday vibe .[image from Fox Hill Nursery]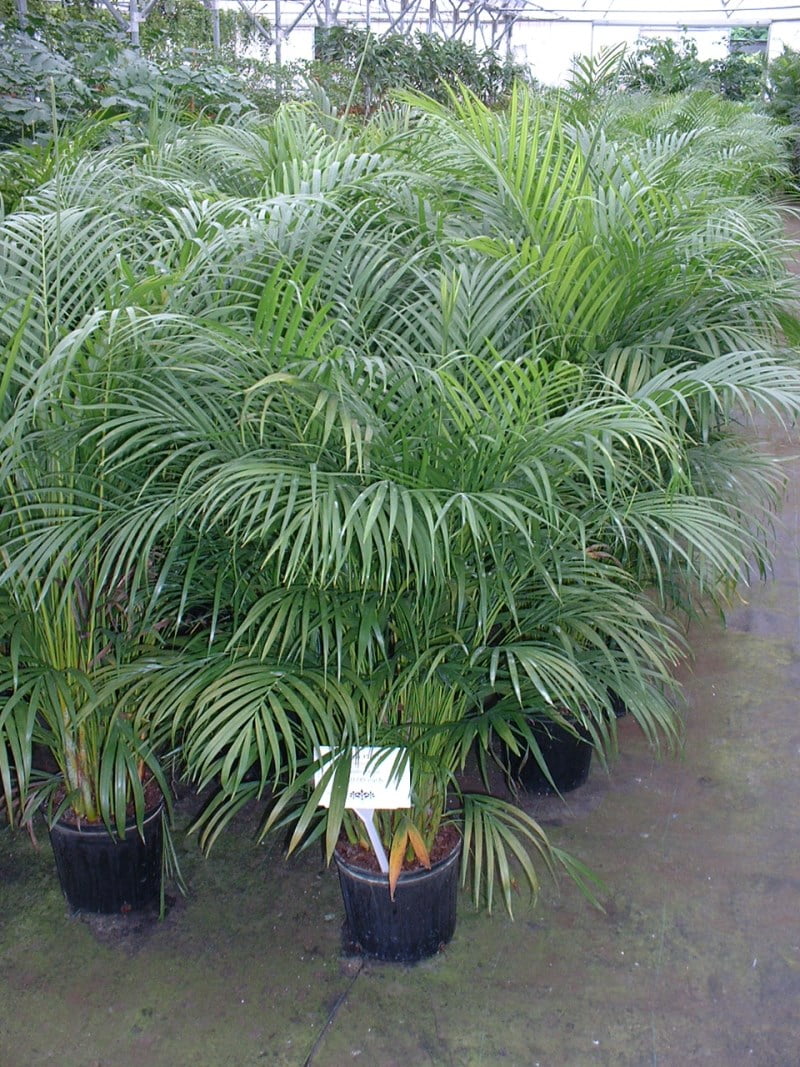 Happily, this is a plant that can be showcased in a beautiful pride big pot. This big pot along with the Areca Plant can actually become a solid design object in your interior; consider using metallic chromed planters or retro colorful ones. You can ensure an instant focal point to the room in this manner. Greenery focal point, what can be better? [from Feels Like Home 2 Me]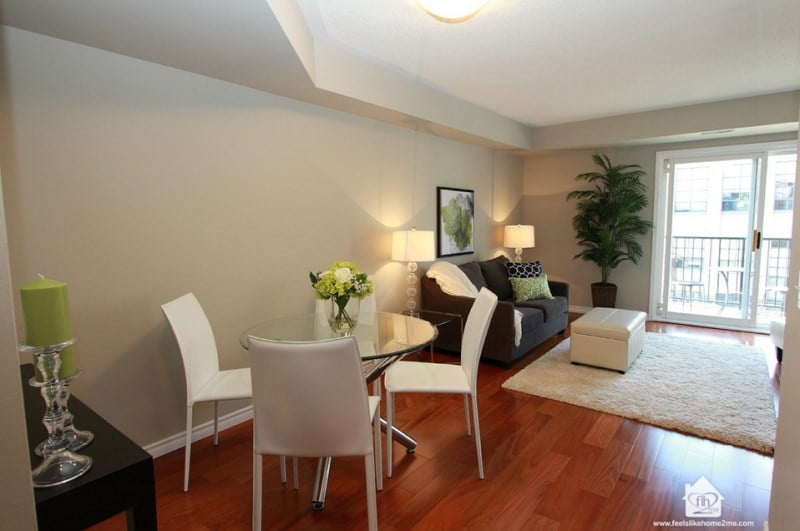 World renowned for its air-purifying effects, the areca palm is fairly easy to care for as well. Important is not to over-water the plant, but you can hydrate it when the soil below the surface begins to feel dry, you will gain you some time during waterings. In terms of lighting, a very comprehensive and helpful SFGate article had a suggestion of allowing your areca palm to gradually accommodate to indoor lighting by first placing it outside in a part-shaded area. After a certain time, relocate it inside to its permanent bright location! [from Nimicoco]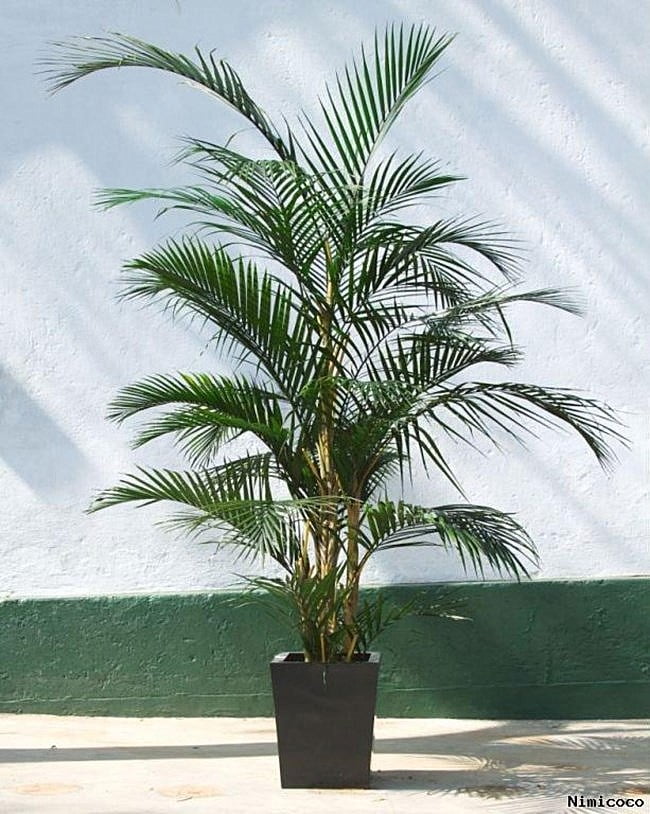 #4 The Baby Rubber Plant
A plant that looks extraordinary in containers and glistens with style: the baby rubber plant is delicate, shiny and bright, yet low-maintenance. The Baby Rubber Plant has waxy round leaves that provide that special sheen on a shape ideal for pretty much any pot. The photo presented below has appeared in  A Beautiful Mess, which showcased a very useful collection of unique non-toxic houseplants.  [from A Beautiful Mess]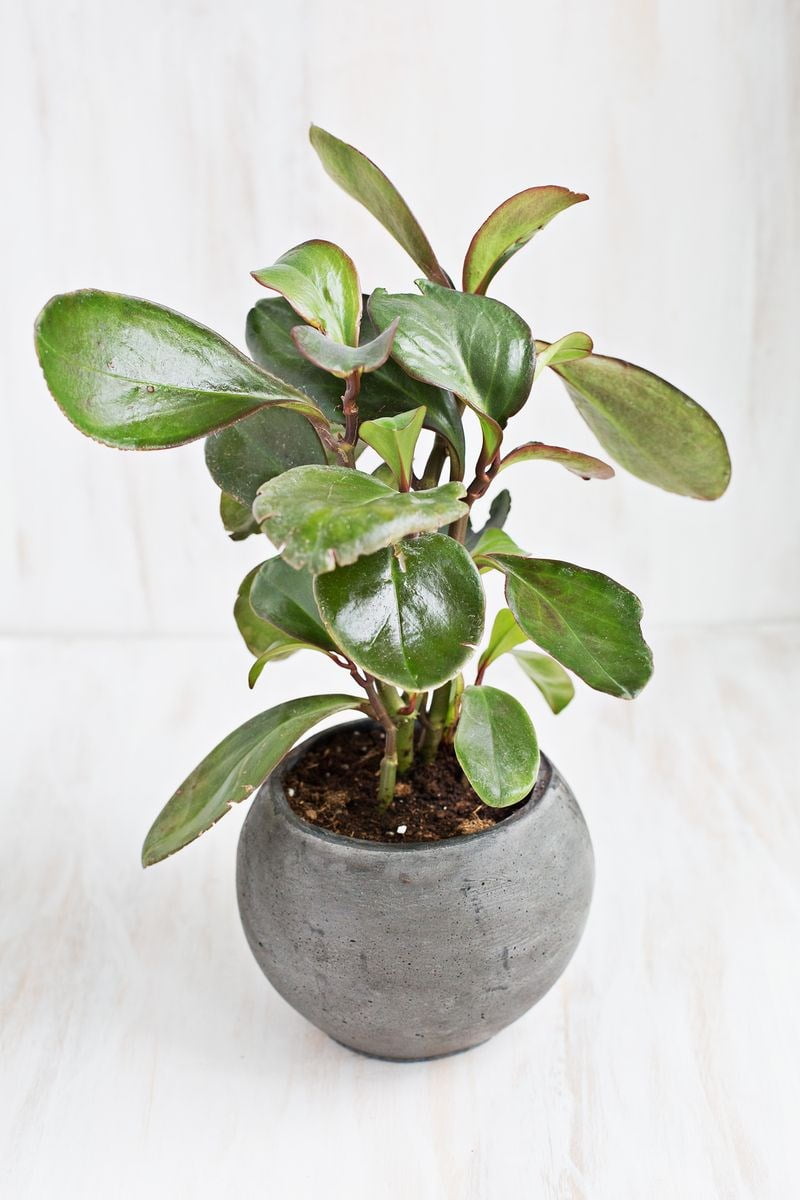 The plant thrives with bright indirect light, be careful not to over-water because it`s rather easy.Let the soil dry out almost entirely before waterings if you want a no-fuss plant. [from Plants Rescue]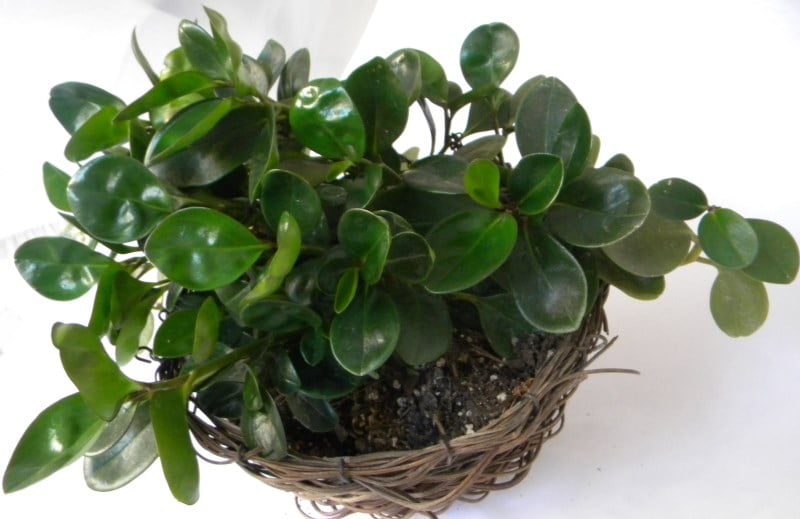 #5 The Ponytail Palm
By far the most beautiful plant in our short list : the Ponytail palm has a wide base, a striking trunk and a highly aesthetic display of long leaves that have ensured the plant`s funny name. [from My City Plants]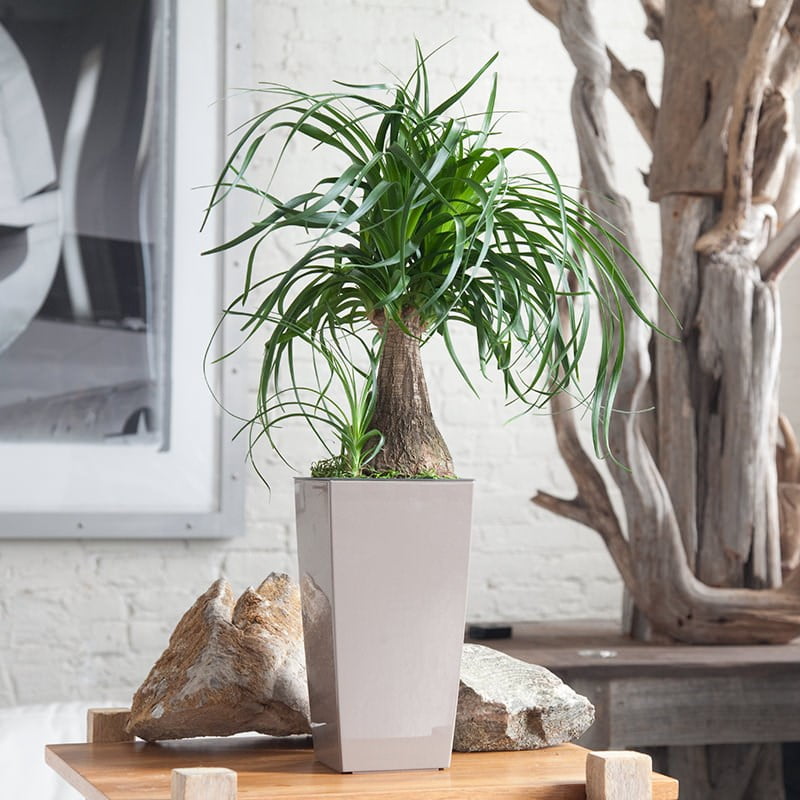 The ponytail plant is actually highly dramatic and it serves as a great center piece for modern living room designs and offices.[from WXY Studio]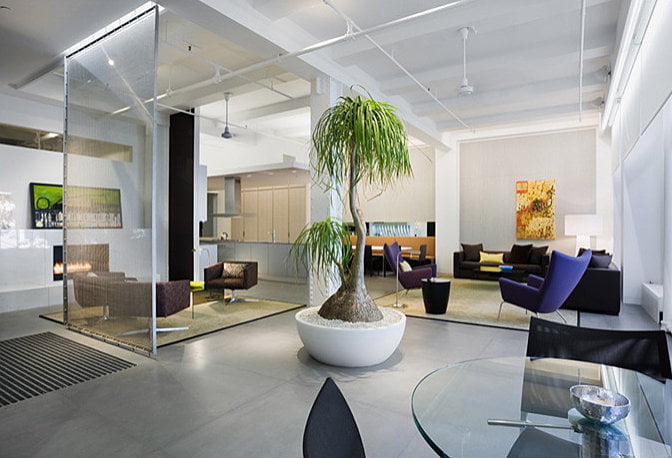 The ponytail palm can thrive in bright light and it can be watered once every one-two weeks so we would categorize it as fairly light maintenance. You can display it alone or create an exotic tropical look with an entire row of palms. In the picture showcased bellow the plants are lighten from underneath for ambiance and granted natural light from the exterior through a skylight. Simple. Monumental. Beautiful.[from PB Builders]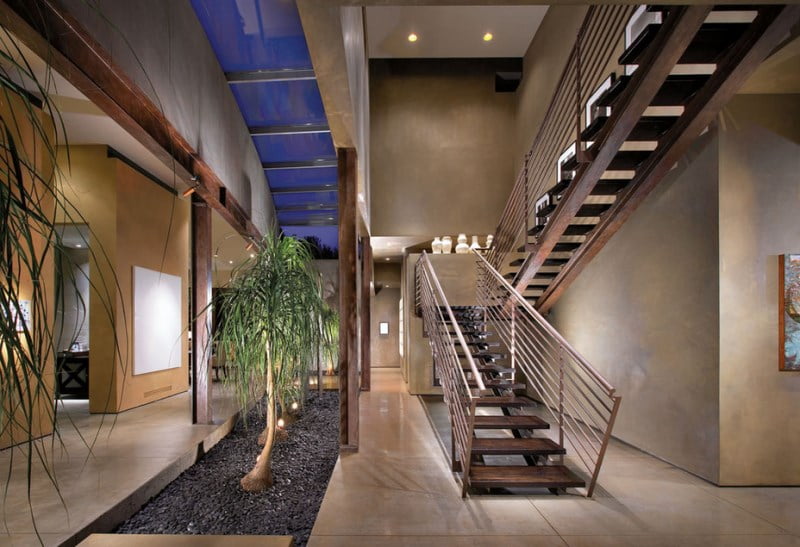 #6 The Prayer Plant
Last but certainly not least :  the prayer plant grabs the attention with intricate colorful leaves that present a wide variety of green shades enhanced by pink detailing.[via A Beautiful Mess]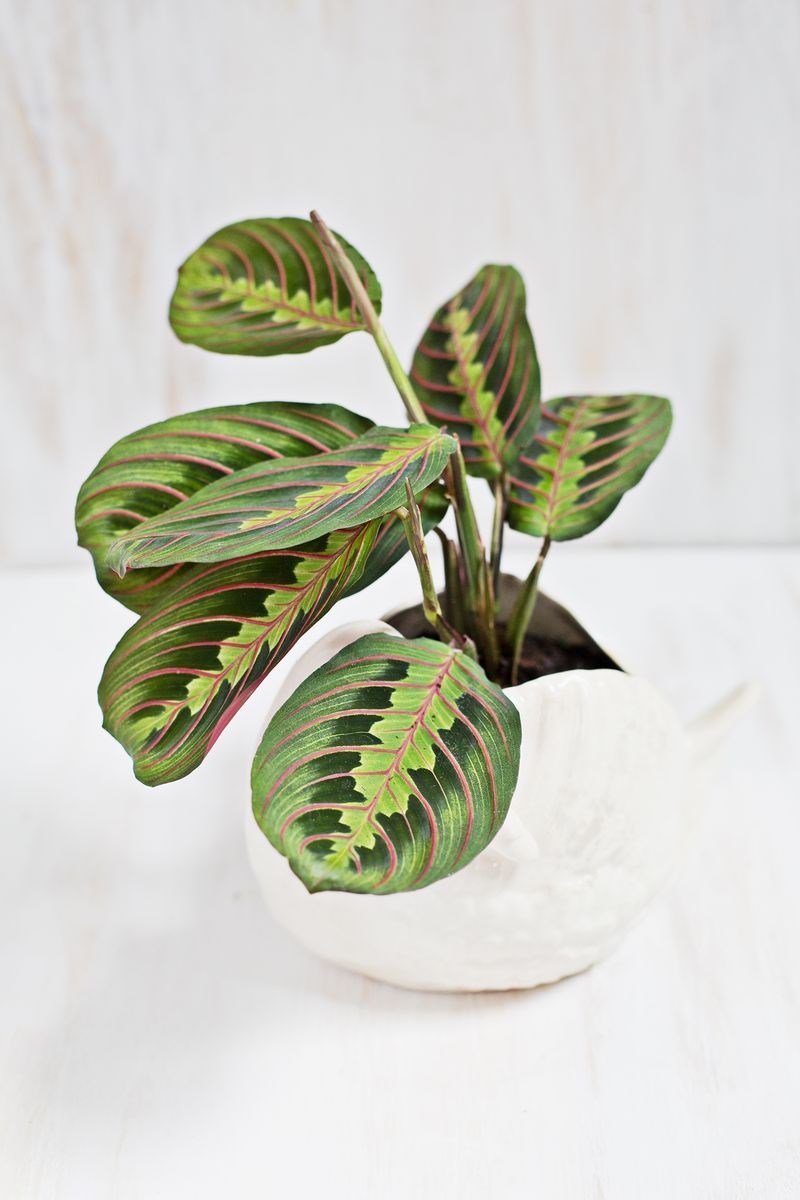 For the Prayer Plant medium lighting is recommended and it`s important to maintain the soil moist, never too wet. Direct light should be avoided as it will cause the leaves to fade.This post from Growing Wild Seeds explained a whole lot and has been extremely helpful in terms of prayer plant care. [from Growing Wild Seeds]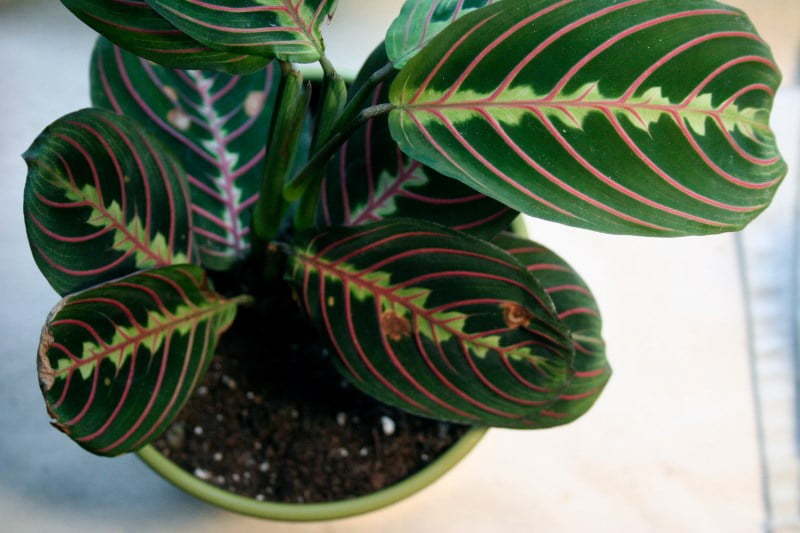 We suggest you to display the prayer plant in a simple pot that would not distract attention from the plant`s unforgettable leaves. The leaves are a spectacular and you should enhance just that. [from Gardening Know How]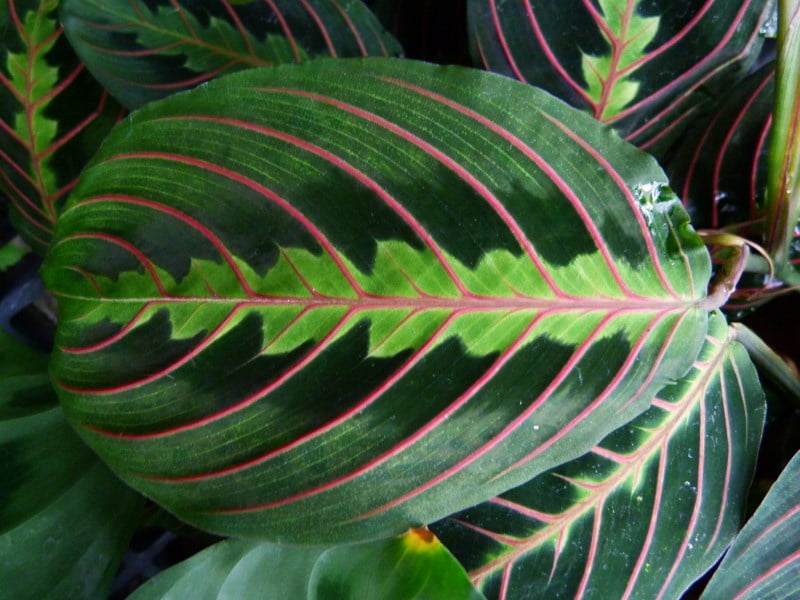 I think this post should reach a handful of cats and dogs lovers and we trust you dear loyal reader with that. Please share this post with your friends and feel free to comment in the section bellow on Facebook, Twitter of G+!
Related Articles
5 Best Dematting Tools for Cats
47 Brilliant Easy Homemade DIY Cat Toys for Your Furry Friend